Supreme Court won't hear case of trans man denied medical care
"Dignity Health is trying to claim it's an LGBTQ-friendly organization but when Evan needed care he was turned away because he is transgender"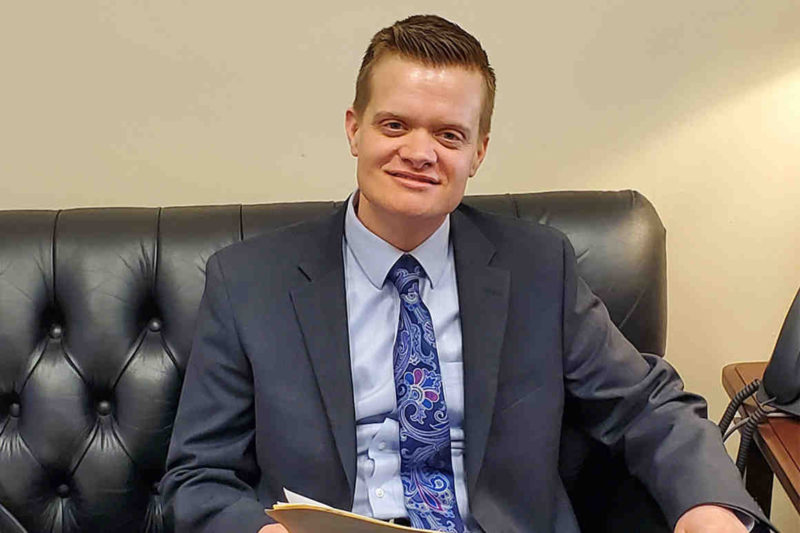 WASHINGTON — The U.S. Supreme Court Monday declined to hear a case involving a trans Californian who was denied medical care, leaving in place a lower court's decision in favor of the patient.
The court ruled 6-3 in favor of not hearing the case — three of the court's conservative justices — Clarence Thomas, Samuel Alito and Neil Gorsuch — dissented. No justices commented on the case.
Evan Minton, represented by the American Civil Liberties Union and Covington & Burling LLP, sued Dignity Health for discrimination after Mercy San Juan Medical Center — a Catholic hospital in Sacramento that is a part of the Dignity Health system — wouldn't allow him to get a hysterectomy in 2016. Dignity Health said "elective sterilization" violated the hospital's ethical and religious obligations, according to ABC News.
Minton got the surgery at a different hospital three days later.
A 2019 ruling from the California Court of Appeal held that Minton could pursue his claim of discrimination. The appeals court also ruled Dignity Health could not violate California's nondiscrimination law.
In a blog post, Minton wrote: "Since Dignity Health turned me away for being transgender, I've had multiple medical emergencies and I can't stand to go to my neighboring Dignity Hospital because of the discrimination I was put through. In one instance, I called my doctor and had them talk me through a procedure I performed on myself to avoid having to go into one of their hospitals. I hope Dignity Health will finally take responsibility for what they did to me and what they continue to do. I applaud transgender Californians and people across the country who are sharing their denial of care experiences. This should not be our private pain and shame. We deserve health care, we deserve restroom access, we deserve to play on sports teams, we deserve better. With my community by my side, I look forward to carrying on in this fight for justice."
Elizabeth Gill, senior staff attorney with the ACLU LGBTQ & HIV Project, said, "Our work does not stop with this case. Trans people belong everywhere and we will continue to fight alongside the trans community for health care access."
"Dignity Health is trying to claim it's an LGBTQ-friendly organization but when Evan needed care he was turned away because he is transgender," said Gill. "It's wrong that anyone would be turned away from health care because of who they are, and when a health care provider denies care to a population they claim to serve, that's hypocrisy."
Federal Court upholds Washington state ban on conversion therapy
NCLR successfully moved to intervene in the lawsuit on behalf of Equal Rights Washington– the state's largest LGBTQ civil rights organization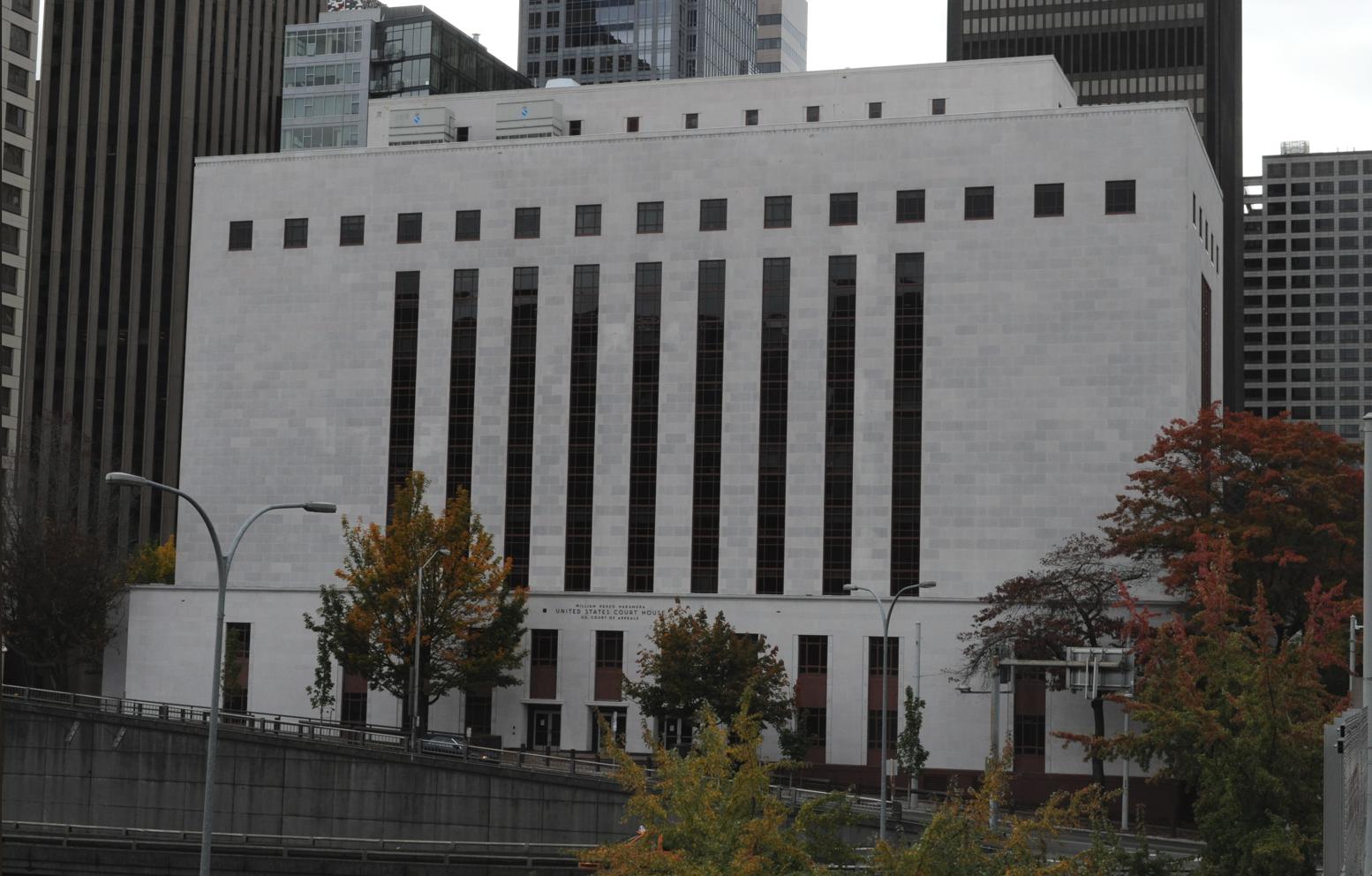 SEATTLE — The United States Court of Appeals for the Ninth Circuit on Monday rejected a therapist's request for the court to reconsider its previous decision upholding the State of Washington's law protecting minors from conversion therapy by licensed health professionals.
Conversion therapy is a dangerous and discredited practice that attempts to change a minor's sexual orientation or gender identity.
Washington prohibited licensed mental health professionals from subjecting minors to conversion therapy in 2018, as more than 20 other states have also done.
Last September, the ninth circuit wrote:  "In relying on the body of evidence before it as well as the medical recommendations of expert organizations, the Washington Legislature rationally acted by amending its regulatory scheme for licensed health care providers to add 'performing conversion therapy on a patient under age eighteen' to the list of unprofessional conduct for the health professions."
"The Ninth Circuit has affirmed that states can require licensed mental health providers to comply with ethical and professional standards prohibiting the use of unnecessary, ineffective, and harmful treatments on their minor patients," said Shannon Minter NCLR Legal Director. "These are common sense protections that unfortunately are necessary to prevent unethical therapists from defrauding parents and causing severe harm to LGBTQ youth. Every major medical and mental health organization in the country supports these laws, which are supported by decades of research and clear standards of care."
"We applaud the Ninth Circuit for permitting states to protect survivors like myself from the unethical practice of so-called 'conversion therapy," which has wreaked havoc on thousands of LGBTQ youth and their families," said Mathew Shurka, a "conversion therapy" survivor and co-founder of Born Perfect. 
In 2018, Washington passed a law prohibiting state-licensed therapists from engaging in conversion therapy with a patient under 18 years old. Every leading medical and mental health organization in the country has warned that these practices do not work and put young people at risk of serious harm, including depression, substance abuse, and suicide. Twenty-five states and over 100 localities have laws or administrative policies protecting youth from these practices or preventing the expenditure of state funds on conversion therapy.
In 2021, an anti-LGBTQ legal group filed a federal lawsuit challenging the new law on behalf of Brian Tingley, a "therapist" and advocate of "conversion therapy".
Tingley, who is represented by the Scottsdale, Arizona-based anti-LGBTQ Alliance Defending Freedom, (ADF), identifies himself as a "Christian licensed marriage and family therapist"  and alleges in the court filings that the provided definition of "conversion therapy" is "vague, content-biased, and biased against one perspective or point of view."
 The National Center for Lesbian Rights (NCLR) successfully moved to intervene in the lawsuit on behalf of Equal Rights Washington (ERW) – the state's largest LGBTQ civil rights organization and a primary supporter of the law during the legislative process. ERW and the State of Washington urged the court to uphold the law in light of the overwhelming consensus of medical and mental health professionals that conversion therapy poses a serious risk to the health and well-being of Washington's youth. In August 2021, the federal district court for the Western District of Washington upheld the law and rejected Tingley's challenge.
In September 2022, a three-judge panel of the Ninth Circuit affirmed the district court's decision, ruling that state laws protecting minors from conversion therapy by licensed health professionals are constitutional. Tingley then asked the full Ninth Circuit to order the September decision to be reconsidered by a larger panel of Ninth Circuit judges. Today, the court rejected that request. 
The court's order means that the September 2022 panel decision upholding the Washington law will be the Ninth Circuit's final decision in the case.