Same-sex Social Security benefits- survivors declare victory in lawsuits
"Surviving same-sex partners/spouses can securely access benefits that they are owed & can be essential to their continued health & safety"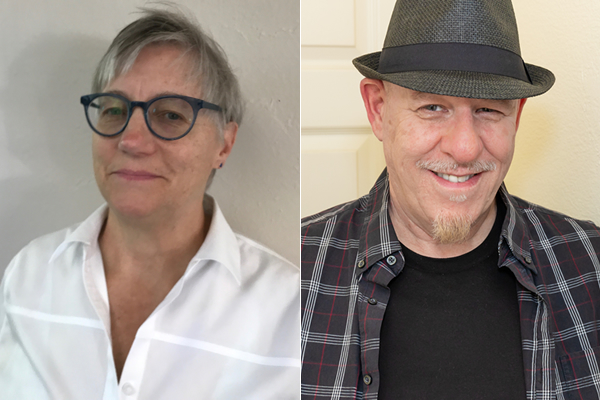 SAN FRANCISCO – A pair of surviving partners who were in long-term same-sex relationships — but unable to receive Social Security benefits because of now-overturned state marriage bans — are declaring victory in litigation seeking that compensation in the aftermath of the U.S. government withdrawing appeals of trial court decisions in their favor.
The Biden administration dismissed on Monday appeals before the U.S. Ninth Circuit of Court of Appeals in two separate cases filed by the LGBTQ group Lambda Legal, which argued in the nationwide class action suits access to benefits for these survivors is consistent with the U.S. Supreme Court's ruling for marriage equality nationwide in 2015.
Karen Loewy, senior counsel and senior strategist for Lambda Legal, said in a statement the decision by the U.S. Justice Department and Social Security Administration to withdraw their appeal against the plaintiff survivors brings relief that "is almost palpable."
"For decades, same-sex couples paid into Social Security, just like different-sex couples," Loewy said. "The difference was, only one group always had the freedom to marry, leading to gross inequalities that continued to linger. Today, that differential and discriminatory treatment conclusively ends, and surviving same-sex partners and spouses can securely access the benefits that they are owed and that can be essential to their continued health and safety."
One lawsuit was filed by Helen Thornton of Washington State, a surviving partner who sought benefits based on her relationship of 27 years. Thorton's partner, Marge Brown, died in 2006 before the state would act to legalize same-sex marriage four years later.
"I am relieved that my 27-year relationship with Margie will finally be respected by the government and that we will not be treated as legal strangers even in death," Thornton said in a statement. "Marriage equality came too late for many of us, but it was not too late to fix this problem involving survivor's benefits. I hope everyone who has been harmed by this problem, but never dared to apply for benefits, understands that this development is a game-changer. The pathway is now finally open to everyone."
The other lawsuit was filed by Michael Ely of Arizona, who sought benefits after being in a relationship for 43 years and marrying his partner in 2014 after his state's ban on marriage was struck down. Ely's spouse, James "Spider" Taylor, died of cancer six months into the marriage, which made him unable to access Social Security survivor benefits under state law because the period of marriage wasn't long enough.
"I feel like a huge weight has been lifted off my chest," Ely said in a statement. "One of Spider's final hopes was that I would be able to access these benefits. I can finally breathe a sigh of relief that these benefits are now finally secure, not only for me but for everyone else who found themselves in the same boat."
Surviving same-sex partners who were barred from marrying when their partners were alive will now have a path to benefits, which had been limited to people who had previously applied by November 2020, according to Lambda Legal.
In both lawsuits, federal district courts in Arizona and Washington struck down the federal government's refusal to grant Social Security survivors benefits to these survivors as unconstitutional in response to the litigation. Because Social Security is a federal benefit, access to survivor benefits is under federal jurisdiction, even though state law had interfered with their ability to wed.
Requests to the U.S. Justice Department and Social Security Administration seeking comment are pending.
Newsom on federal court allowing domestic violence abusers guns
"These three zealots are hellbent on a deranged vision of guns for all, leaving government powerless to protect its people"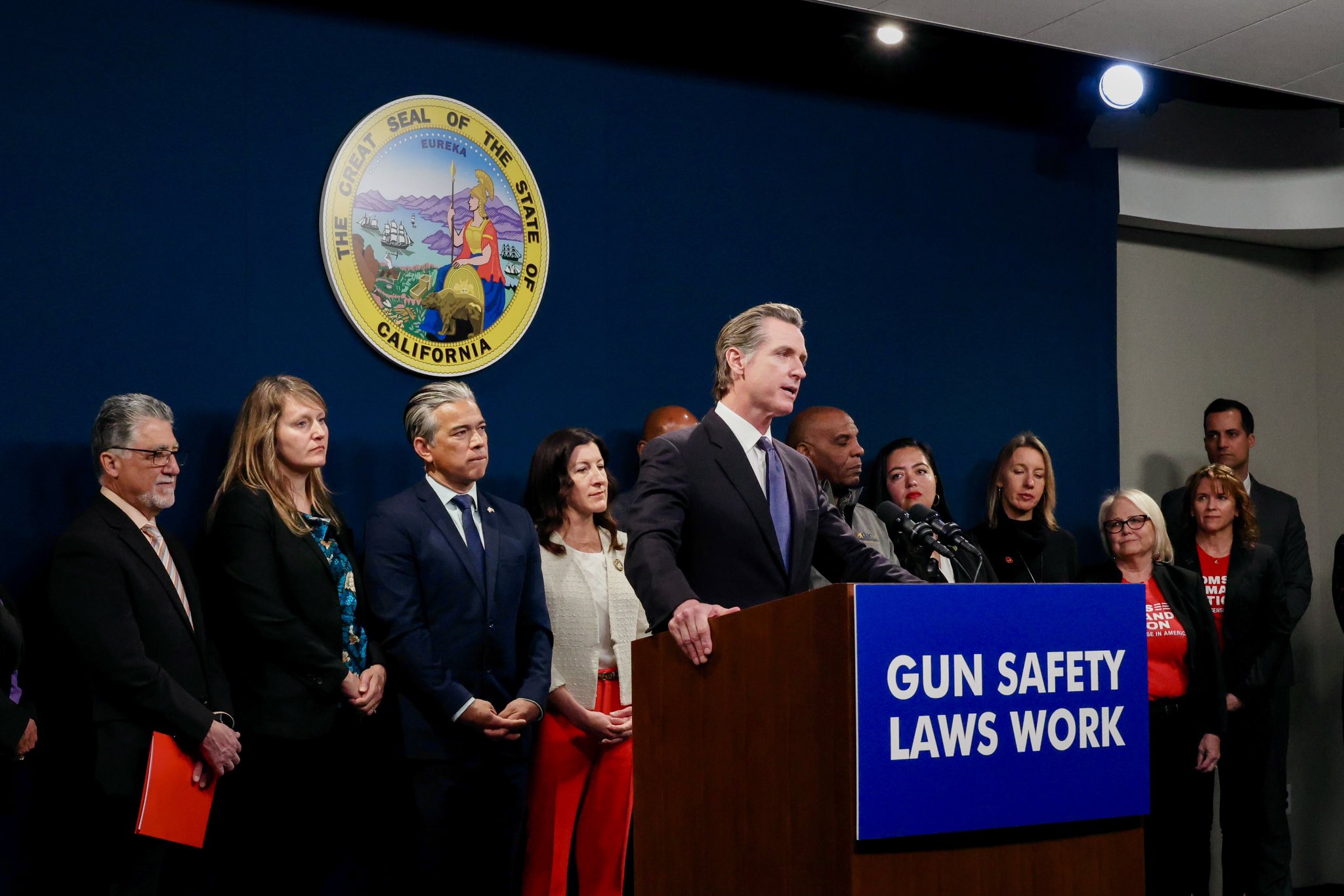 NEW ORLEANS – On Thursday, a three judge panel from the Fifth U.S. Circuit Court of Appeals, ruled that the federal law prohibiting individuals from "possessing a firearm while under a domestic violence restraining order" is unconstitutional.
Judge Cory Wilson, a Trump appointee, writing in the majority opinion in United States v. Rahimi, stated the federal law targeting those believed to pose a domestic violence threat could not stand under the Bruen test, a significant U.S. Supreme Court June 23, 2022 decision which requires that gun laws have a historical analogy to the firearm regulations in place at the time of the Constitution's framing and the Second Amendment.
CNN reported that the 5th Circuit panel was not persuaded by the historical parallels put forward by the US Justice Department, which was defending the conviction of a person who possessed a firearm while under a domestic violence restraining order that had been imposed after he was accused of assaulting his ex-girlfriend. The Justice Department argued that the domestic violence law was analogous to 17th-and 18th century regulations that disarmed "dangerous" persons.
Ian Millhiser a lawyer and constitutional expert reporting for Vox noted:
The immediate impact of this decision is that Zackey Rahimi, who "was subject to an agreed civil protective order entered February 5, 2020, by a Texas state court after Rahimi's alleged assault of his ex-girlfriend," may not be convicted of violating the federal ban on gun possession by domestic abusers.
More broadly, because the decision was handed down by the U.S. Court of Appeals for the Fifth Circuit, which presides over federal lawsuits in Louisiana, Mississippi, and Texas, this federal law can no longer be enforced in those three states.
In Sacramento, California Governor Gavin Newsom issued a statement after the judicial panel struck down the federal law:
"Now, a federal appeals court has ruled domestic abusers have the right to carry firearms. Where is the line? Who's next?
"Judge Cory Wilson, Judge James Ho, and Judge Edith Jones.
"These three zealots are hellbent on a deranged vision of guns for all, leaving government powerless to protect its people. This is what the ultra-conservative majority of the U.S. Supreme Court wants. It's happening, and it's happening right now.
"Wake up, America – this assault on our safety will only accelerate. This is serious – and it's coming to California. We are probably only weeks away from another activist judge, Judge Roger Benitez, striking down California's bans on assault weapons and large capacity magazines. California will continue to fight against these extremist judges to protect our residents' right to be free from gun violence."