U.S. condemns attack on Bulgaria LGBTQ community center
American ambassador visited Rainbow Hub on Monday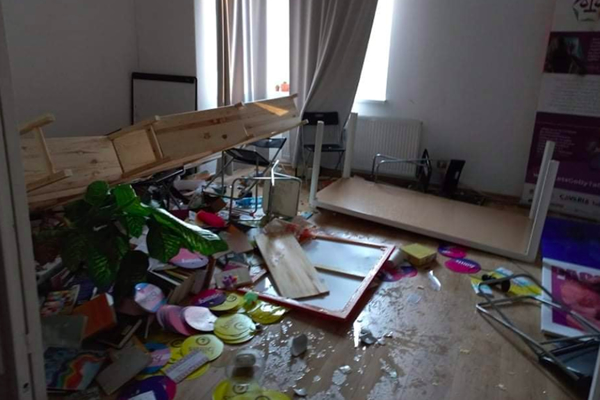 SOFIA, Bulgaria — The U.S. Embassy in Bulgaria on Monday condemned an attack against an LGBTQ community center that took place over the weekend.
The embassy—along with the Australian, Belgian, Canadian, Danish, French, Irish, Dutch, Portuguese, Spanish and British embassies—in a statement said they "strongly condemn the Oct. 30 attack against the Rainbow Hub, a home for Bulgarian organizations that promote equality and the protection of the rights of LGBTQI+ persons."
U.S. Ambassador to Bulgaria Herro Mustafa and other diplomats from the U.K., Ireland, Denmark, France and the Netherlands on Monday visited the community center in Sofia, the Bulgarian capital, "to express solidarity with our friends and partners in the face of this senseless attack."
"LGBTQI+ rights are basic human rights, and like many Bulgarians we reject violence and intolerance, which have no place in any democratic society," reads the statement.
Ambassador Mustafa from @USEmbassySofia joined with other Ambassadors to Bulgaria to visit The Rainbow Hub, an LGBTQI+ center, after it was subject to a vicious attack this weekend. We stand against hate and call for accountability for those involved in this attack. https://t.co/pyfFl9Wliv

— Ned Price (@StateDeptSpox) November 2, 2021
The Bilitis Foundation and the GLAS (Gays and Lesbians Accepted in Society) Foundation run the community center that was attacked on Saturday as a group of transgender people were meeting inside. Boyan Rasate, a presidential candidate who leads the Bulgarian National Union, an ultranationalist political party, led the attack.
Hungarian lawmakers set stage for anti-LGBTQ referendum
Prime minister under fire for ongoing crackdown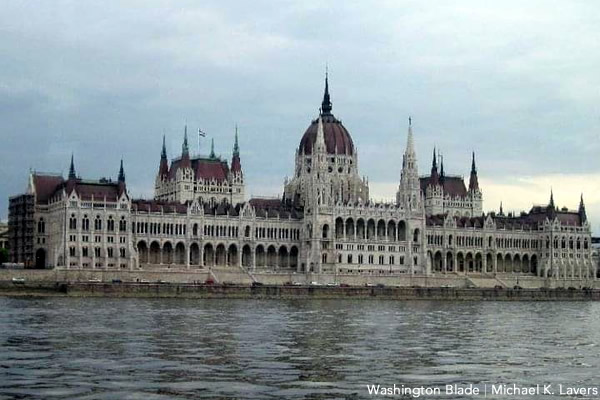 BUDAPEST, Hungary — Hungarian lawmakers on Tuesday approved a resolution that paves the way for a referendum on LGBTQ issues.
Reuters noted Prime Minister Viktor Orbán, who is running for re-election in 2022, earlier this year proposed a referendum on a law that that bans the promotion of homosexuality and sex-reassignment surgery to minors in Hungary.
"The Hungarian government proposes that citizens should have a chance to express their stance on the issues of gender propaganda," Deputy Minister Balázs Orbán told Hungarian MPs, according to Reuters. "We are committed. We believe that we … have to say no to LGBTQ propaganda in schools carried out with the help of NGOs and media, without parental consent."
Orbán continues to face criticism over his government's efforts to curtail LGBTQ rights in Hungary.
Lawmakers late last year amended the country's constitution to define family as "based on marriage and the parent-child relation" with "the mother is a woman, the father a man" and effectively banned same-sex couples from adopting children. Hungarian MPs in April 2020 approved a bill that bans transgender and intersex people from legally changing their gender.
Hungary in August issued a decree that restricted the sale of children's books with LGBTQ-specific themes.
The European Commission in July announced legal action against Hungary after the law that will go before voters took effect.
Orbán in September said Brussels has withheld funds for the country's pandemic recovery plan because of his government's anti-LGBTQ policies. An EU spokesperson said LGBTQ issues did not factor into the decision to withhold the money.
Netherlands formally apologies for forced sterilization of trans, intersex people
Gender Change Act was in place from 1985 to 2014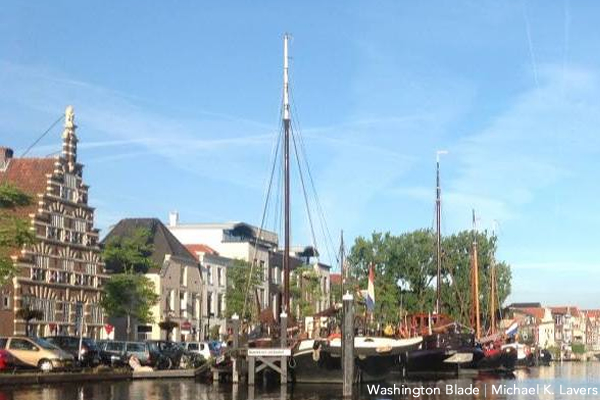 THE HAGUE, Netherlands — The Dutch government on Saturday formally apologized to transgender and intersex people who were forced to become sterile in order to legally change their gender.
The Gender Change Act, which was also known as the Transgender Act, was in effect in the Netherlands from 1985 until its repeal in 2014.
Education, Culture and Science Minister Ingrid van Engelshoven and Law Minister Sander Dekker last year on behalf of the Dutch government apologized to trans and intersex people who had undergone forcible sterilizations. The Dutch government also agreed to pay 5,000 euros ($5,633.68) to around 2,000 trans people who had sterilization surgeries.
A ceremony did not take place because of the pandemic.
Van Engelshoven issued Saturday's the formal apology during a meeting with trans and intersex people that took place at the Ridderzaal, a 12th century building in The Hague that the Dutch government uses for speeches from the country's royal family and other important ceremonial events.
"For decades we have had a law that has harmed transgender and intersex people," said van Engelshoven. "People have undergone medical treatment that they did not want, or have been forced to postpone becoming themselves. Today, on behalf of the entire Cabinet, I make our deepest apologies. Recognition of and apologies for what has been done to these people and which has caused a lot of grief for those involved is extremely important and is central to this special day in the Ridderzaal."
Vanmiddag heeft @ivanengelshoven namens het kabinet excuses aangeboden voor de oude Transgenderwet. Mensen konden hun geslachtsaanduiding in de geboorteakte veranderen, onder voorwaarde van geslachtsveranderende operaties en blijvende onvruchtbaarheid ⬇️https://t.co/iQwLTmWeP5 pic.twitter.com/13QmUUczPb

— Ministerie van Onderwijs, Cultuur en Wetenschap (@MinOCW) November 27, 2021
Transgender Netwerk Nederland in a press release said the Netherlands is the first country in the world to issue such an apology. The advocacy group notes the Dutch government last month began to compensate trans and intersex people who were forcibly sterilized, but adds the amount of money they will receive remains too low.
"The government has structurally disadvantaged and damaged transgender and intersex people for almost 30 years," said Willemijn van Kempen, who spearheaded the campaign for the formal apology. "It is important that it now apologizes for that."
Switzerland marriage equality law to take effect July 1
Voters on Sept. 26 overwhelmingly approved 'Marriage for All' statute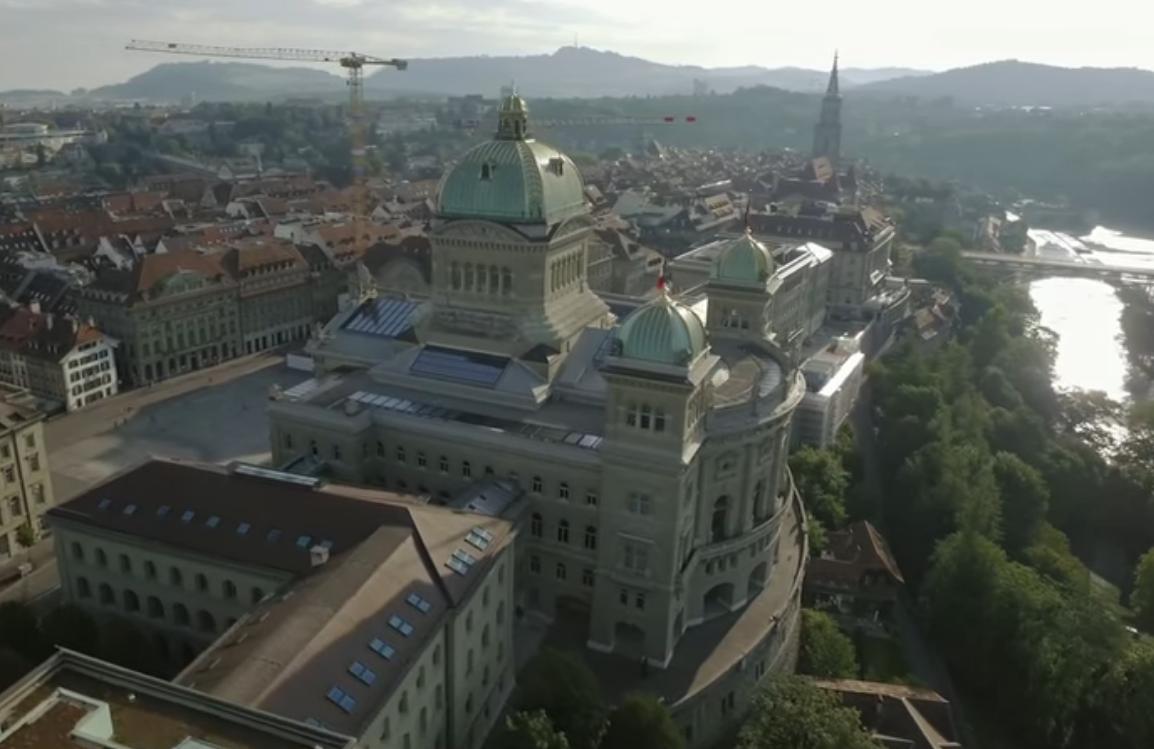 BERN, Switzerland — The Swiss government on Wednesday announced same-sex couples as of July 1 will be able to legally marry in the country.
The announcement comes less than two months after Swiss voters voted overwhelmingly in favor of the "Marriage for All" law. Switzerland will join neighboring France, Germany, Austria and other European counties that have extended marriage rights to same-sex couples.
"It's a great achievement," Maria von Känel, co-president of the "Marriage for All" campaign, told the Los Angeles Blade after the Sept. 26 referendum. "Our partnerships and families are now recognized equally and legally."