Trans candidate in Pennsylvania County Executive race concedes
Titus became the first out trans person to win election to public office in Pennsylvania in 2017 when they won a seat on the school board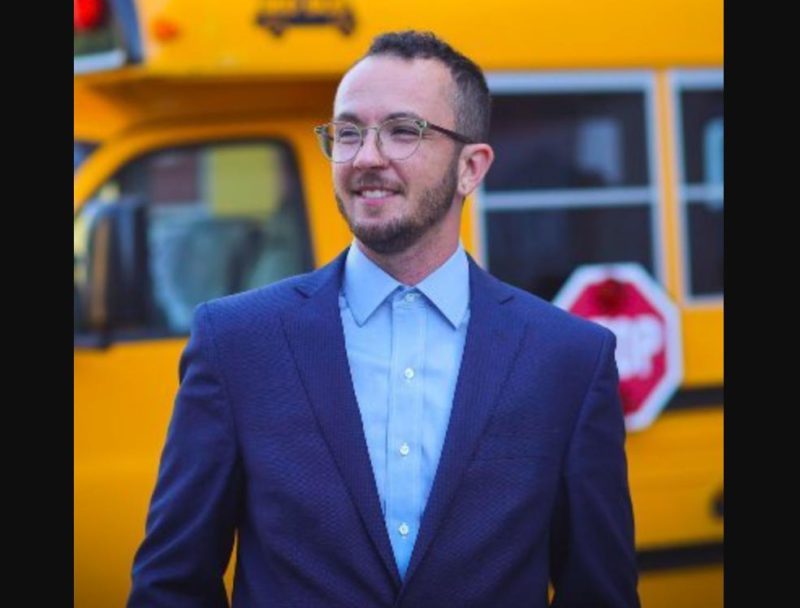 ERIE – Erie school board president Tyler Titus conceded the race for Erie County Executive on Wednesday. Titus was behind by more than 4,000 votes shortly before midnight on Tuesday in their bid to become the nation's first openly transgender and nonbinary person to win election as a county executive.
"Since launching my campaign, I've talked with so many people who found a home in our campaign, who found light and inspiration in our shared vision for an inclusive future. I've talked with countless transgender youth in Erie County and across the country who told me our campaign inspired them to strive for greater heights, defy expectations, and feel hope for a safer, brighter future," Titus said in their concession statement.
Thank you—for believing in me, for supporting me, for fighting alongside me.

I don't know what comes next, but I'll tell you this: this isn't the last time you'll see me fighting like hell for a better future for all of us. pic.twitter.com/y8ZNVoW5VR

— Tyler Titus (they/them) (@TylerJamesTitus) November 3, 2021
Titus, a Democrat, had 28,253 votes, or 45.9 percent, compared to their Republican rival Brenton Davis, who had 32,786 votes, or 53.3 percent, with 147 of the county's 149 precincts counted, according to the latest available returns on Tuesday night from the Erie County election board.
The Erie Times-News reported that Davis declared victory in the hotly contested county executive race shortly before midnight, claiming that the "math" from the vote count made it no longer possible for Titus to win.
It could not immediately be determined how many mail-in ballots were uncounted on Tuesday night, but the LGBTQ Victory Fund, which endorsed Titus and raised over $283,000 for their campaign, said it heard from sources that as many as 4,000 mail-in ballots had yet to be counted.
Josh Rosenbaum, Titus's campaign manager, said election officials would resume counting ballots at 9 a.m. Wednesday. He said Titus would make a statement sometime on Wednesday.
"The [Titus] campaign is going to review everything in the morning and make sure everything is in before they make a final decision one way or another," Victory Fund spokesperson Elliot Imse told the Washington Blade.
Political observers said Titus ran an aggressive, well-funded campaign against Davis, who Titus supporters say appealed to anti-transgender and anti-LGBTQ sentiment among some voters by accusing Titus of planning to impose an "unknown agenda" on Erie County.
Davis also criticized Titus for raising most of Titus's campaign funds from donors who live outside of the county and outside of Pennsylvania. The Titus campaign raised just over $541,000 as of Nov. 1, more than double the amount raised by the Davis campaign. A significant percentage of the funds raised by the Titus campaign came through the fundraising effort of the LGBTQ Victory Fund, the national group that raises funds for LGBTQ candidates running for public office throughout the country.
"Tyler Titus is continuing the sale of Erie County government to out-of-region donors who have pumped huge dollars into what is supposed to be a local political race," the Davis campaign said in an Oct. 25 statement. "When somebody outside Erie County invests this kind of money in a county-level election, you can bet it's not about improving the lives of people here," the statement said. "It's about imposing an unknown agenda with mystery dollars."
The Titus campaign and its supporters called the Davis campaign's claims about out-of-town donors with a hidden agenda an unfounded ruse aimed at diverting voters' attention from the issues that Titus raised to improve the lives of Erie County residents.
During the campaign, Rosenbaum, Titus's campaign manager, called Titus's ability to raise money from supporters outside the county a sign that their ideas and positions on the issues enjoy widespread support.
"It's exciting to us that there are people from all across Erie County, across Pennsylvania and some across the country who believe in Tyler's message and Tyler's ability to lead Erie County into a future that's healthy, safe and prosperous for all of us," Rosenbaum told the Erie Times-News. "It shows that Tyler is inspiring to so many people."
Titus became the first out transgender person to win election to public office in Pennsylvania in 2017 when Titus won election to the Erie City school board. Fellow school board members later elected Titus to serve as president of the board.
In May of this year Titus won an upset victory in the Erie County Democratic primary in a four-candidate race to capture the nomination for the County Executive post. Most Democratic Party leaders in the county supported County Councilor Carl Anderson, whom Titus beat in the primary by a margin of just 218 votes. Following the primary, the Erie County Democratic Party and the Pennsylvania Democratic Party endorsed Titus and actively supported Titus's campaign.
However, Democratic candidate Rita Bishop, who finished in fourth place in the primary and who identifies as a lesbian, announced she was breaking ranks with her party to endorse and actively support Republican Davis in the November election.
In a controversial Facebook message on Oct. 25, Bishop posted five photos of Titus, in one of which Titus was wearing female clothes that was taken before Titus fully transitioned to their status as a transgender and nonbinary person.
"Who is the real Tyler Titus?" Bishop stated in her posting. "He doesn't know."
The posting drew an immediate flurry of more than two-dozen postings by Facebook users denouncing Bishop for what they called a hurtful and hateful attempt to attack a transgender candidate.
Titus's supporters said they were hopeful that what they considered an attempt by Bishop and GOP candidate Davis to use the trans issue to distract voters' attention from Titus's positions on how the Erie County government can be improved would be unsuccessful.
But some of Titus's supporters said the anti-trans attacks by Davis supporters could be successful in alienating voters who otherwise might have supported the Democratic candidate for county executive.
Titus has a master's degree in community counseling and a doctorate degree in social work. Titus has worked in recent years as a licensed professional counselor operating a private counseling practice
Titus's campaign website says Titus is married to Shraddha Prabhu, an assistant professor at Pennsylvania's Edinboro University, "and the proud parent of two phenomenal children."
Political observers have pointed out that Erie County is considered an election bellwether for the nation as well as for Pennsylvania, which they say could be predictive of whether Democrats or Republicans come out ahead in the 2022 congressional midterm elections. Donald Trump narrowly won Erie County in the 2016 presidential election and President Joe Biden won in the county by a close margin in 2020.
But in addition to Titus's status as a transgender and nonbinary candidate, the Titus campaign stressed that Titus was a progressive who ran to the left of their Democratic primary rivals.
"The campaign is anchored by the belief that progressive policies are popular, and that when you speak directly to the values of the voter, you can win anywhere," an Oct. 18 statement from the Titus campaign said.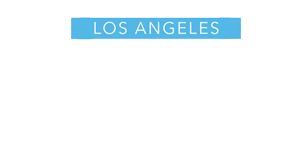 Pennsylvania set to erase 'homosexuality' from state criminal code
"Eliminating this archaic language will also help promote a culture of acceptance and inclusion for our LGBTQ community across Pennsylvania"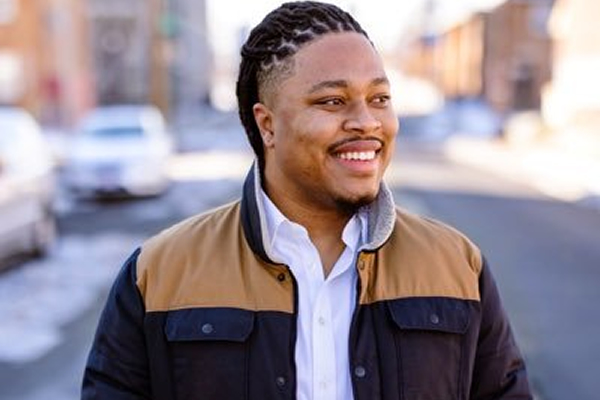 HARRISBURG – In a unanimous vote Wednesday, lawmakers in the Pennsylvania House of Representatives passed House Bill 2125, a measure that remove the word "homosexuality" from sexual acts proscribed by the Commonwealth's criminal code.
Rep. Malcolm Kenyatta, an Out gay married 31-year-old Democratic state representative hailing from North Philadelphia told the Associated Press that under existing law state residents are vulnerable to losing their jobs or homes "simply because of who they are and who they love."
"I hope that we have these same votes for enshrining nondiscrimination protections, which we sorely need to do," Kenyatta said.
A Democratic colleague of Kenyatta's, Rep. Dan Frankel, from Allegheny County described by the Associated Press as someone "who has long fought to expand nondiscrimination protections to LGBTQ people," said the current law's language is "cruel and absurd."
"In this General Assembly, sadly, it's a huge lift to merely agree that being gay shouldn't be illegal," Frankel said, urging members to move on anti-discrimination legislation.
The measure received bipartisan support. "This bill provides a long overdue update to our crimes code to ensure nobody is prosecuted because of who they love," said the sponsor, Rep. Todd Stephens, R-Montgomery. "Eliminating this archaic language will also help promote a culture of acceptance and inclusion for our LGBTQ community across Pennsylvania."
As sent to the state's Senate, the language of House Bill 2125 changes the definition to "includes sexual intercourse and deviate sexual intercourse … and any touching on the sexual or other intimate parts of an individual for the purpose of gratifying sexual desire of either person," as opposed to the current definition under "prostitution," state statues currently define sexual activity so that it "includes homosexual and other deviate sexual relations."
The AP also notes that the bill also cuts "homosexuality" from the definition of sexual conduct in a section on "obscene and other sexual materials and performances."
Philadelphia DA charges bouncer with murder in death of gay man
"Frye is alleged to have punched a patron with such force that it knocked him to the ground. "The victim, Eric Pope, passed from his injuries"
PHILADELPHIA – A bouncer working at a Philadelphia gay bar who was captured on video punching a gay former D.C. resident in the head outside the bar on April 16, resulting in the man's death one week later, has been charged with third degree murder in connection with the incident.
Philadelphia police on April 27 issued a warrant for the arrest of Kenneth Frye, 24, after police homicide investigators determined that Eric Pope, 41, a long time D.C. resident who recently moved to Philadelphia, died from a fatal head injury he suffered after Frye allegedly punched him in the head, knocking him down and causing his head to hit the pavement.
Police said the fatal assault took place shortly after Frye escorted Pope out of the Tabu Lounge and Sports Bar in the heart of a gay neighborhood in Center City Philadelphia on grounds, according to the bar, that Pope allegedly was intoxicated.
A surveillance video of the incident broadcast by Philadelphia TV news stations shows Pope appearing to be dancing in the street by himself in front of the bar seconds before Frye can be seen walking toward him, pulling back his arm and swinging a forceful punch to Pope's head, knocking him down.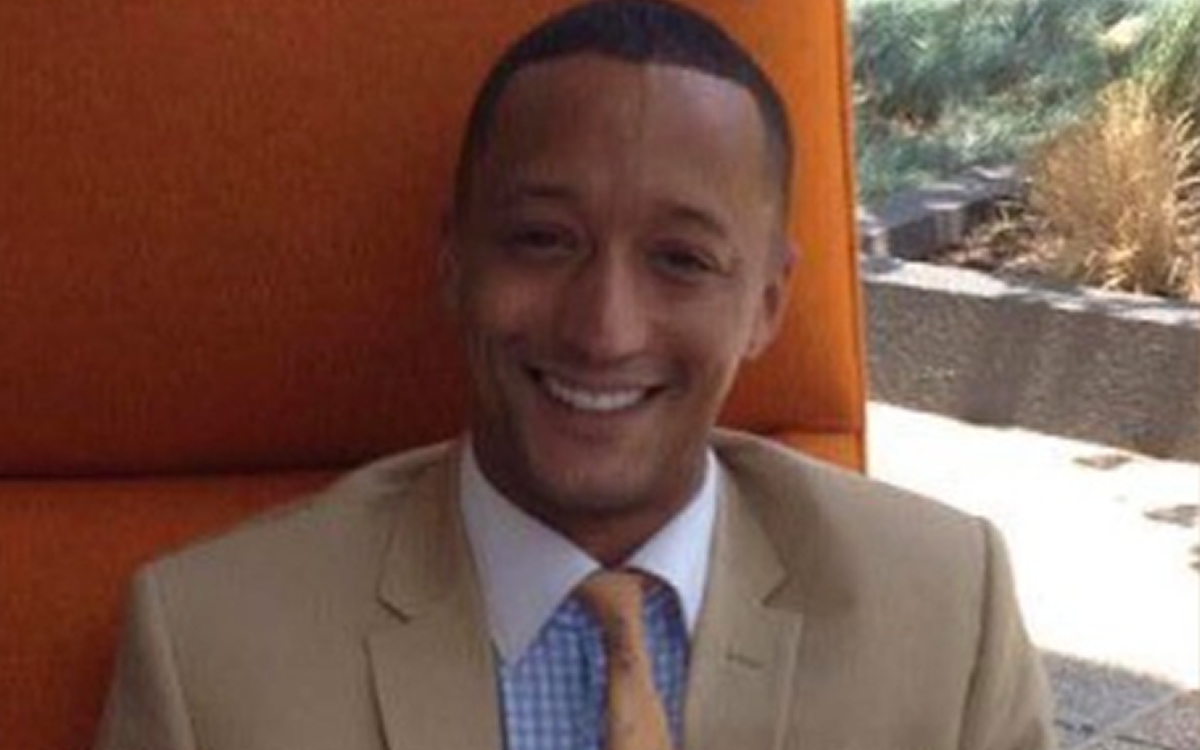 The video shows Pope lying unconscious on the street for a minute or two before Frye and another bouncer pull his limp body out of the street and onto the sidewalk in front of the bar. He is seen lying on the sidewalk for a few minutes before a small crowd of people gather around him. At that time the video ends.
A police statement says Pope was unconscious when emergency medical technicians arrived and took him by ambulance to a hospital in critical condition, where he died one week later on April 23.
A spokesperson for Philadelphia District Attorney Larry Krasner sent the Washington Blade a statement that the District Attorney's Office released at the time a warrant was issued for Frye's arrest and one day before Frye turned himself into police on April 28.
"Following investigation by Philadelphia Police Homicide, the District Attorney's Office is charging Kenneth Frye with Murder in the 3rd Degree for an incident that occurred in the early morning hours of April 16 outside Tabu Lounge & Sports Bar in the Gayborhood section of Center City," the statement says.
"Frye is alleged to have punched a patron with such force that it knocked him to the ground," the statement says. "The victim, Eric Pope, passed from his injuries, which included trauma to the brain, on Saturday, April 23," says the statement, which adds, "A District Attorney's Office Victim/Witness coordinator and member of the DAO LGBTQ+ Advisory Committee established contact with family members of the victim last week [days after he was hospitalized] and has been offering supportive services."
Tim Craig, one of Pope's friends from D.C., said that Pope bought a small house in Philadelphia shortly before the start of the COVID pandemic and had been going back and forth from D.C. to Philadelphia during the pandemic while continuing to work at his job with the D.C.-based U.S. Federal Reserve Board. Craig said he thought that Pope recently sold his D.C. house and may have been living full time in Philadelphia at the time of his death.
A Zoominfo profile of Pope's career says he worked as a project coordinator at the Federal Reserve Board's Monetary Affairs Division.
"Eric worked at the Federal Reserve Board for more than seven years and is remembered by his co-workers as an energetic, gentle, and empathetic person who was strongly motivated by his desire to help others," a statement released by a Federal Reserve Board spokesperson says. "He was instrumental in helping to advance the Board's diversity and inclusion goals and helped set up a mentoring program," the statement says. "We are thankful for all of his positive contributions and will miss him."
Craig and others who knew Pope have said they are skeptical over claims that Pope had to be escorted out of a bar for being intoxicated.
The Inquirer reports that officials with the company that the newspaper tried to reach did not respond to requests for comment. But in response to some of the lawsuits, the company has disputed claims that its employees acted improperly, according to the Inquirer.
"Everyone who knew him is quite shocked," Craig told the Philadelphia Inquirer. "Because he really wasn't the type of person you would think would be kicked out of a bar. He didn't get involved in fights," the Inquirer quoted Craig as saying. "He wasn't belligerent. He didn't get involved in fights. It's truly a shock to anyone that knew him."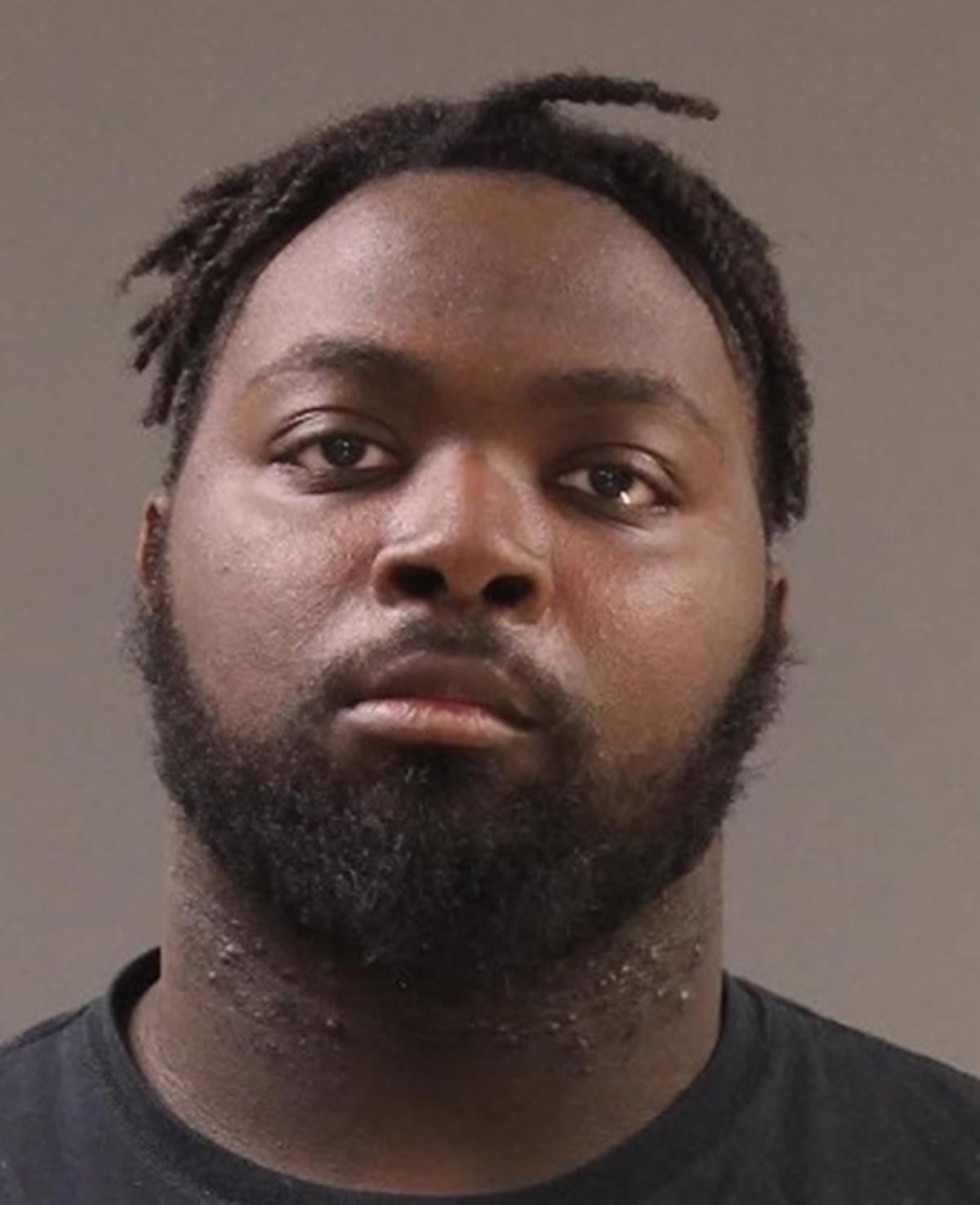 One of the owners of the Tabu bar told local news media outlets that Frye was not employed by Tabu but worked for a private security company that the bar retained to provide bouncers. "When it was reported to them, they immediately called 911 and are cooperating with the police investigation," Philadelphia's Fox 29 TV news station reported the Tabu owner as saying.
The Philadelphia Inquirer reported in an April 26 story that the security company retained by Tabu Lounge & Sport Bar, Mainline Private Security, has been sued a dozen times since 2020, "frequently over bouncers' alleged use of force or failure to summon medics in response to injuries."
Pennsylvania school board 'apologizes' for GSA hosted drag show
"We are appalled at what took place & in no way condone this type of activity in our schools. [and] commit to a thorough investigation"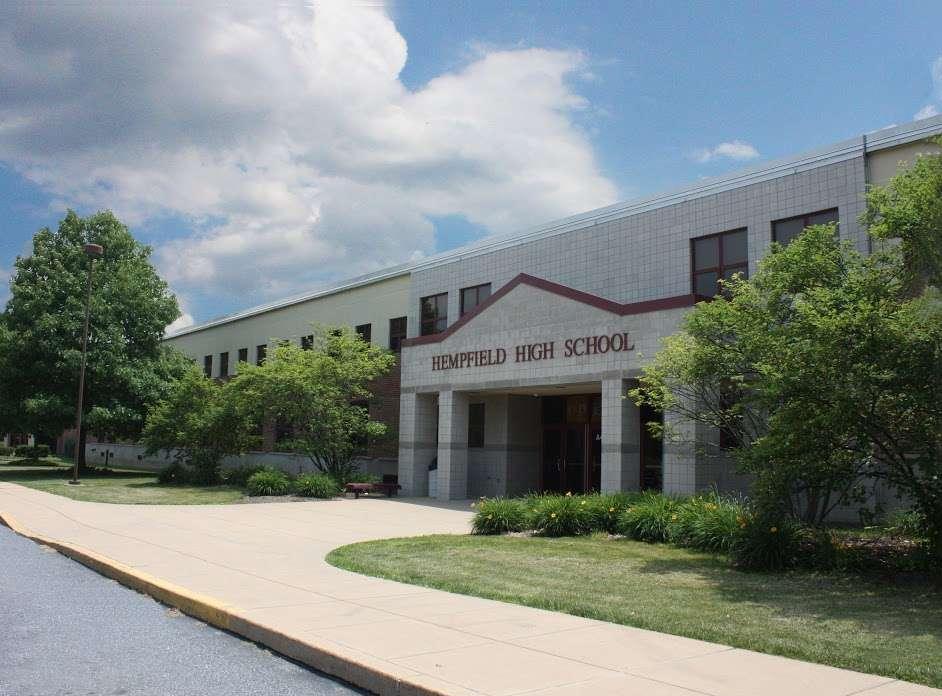 LANDISVILLE, Pa. – The Hempfield School District administration in this semi-rural community located 32 miles Southeast of Harrisburg issued a public statement of apology after photos and video of a drag show sponsored by the Hempfield High School Gay Sexuality Alliance Club were leaked online.
Community outrage over the event, which the school administration admitted that parents were not notified, exploded when a local right-wing blog, the Harrisburg 100, reported on April 29: "Professional dancers were hired by Hempfield School District to perform an erotic sex show for students after school hours on Monday. The event was organized by Hempfield teacher Kelly Tyson. No permission slips were issued."
Professional dancers were hired by Hempfield School District to perform an erotic sex show for students after school hours on Monday. The event was organized by Hempfield teacher Kelly Tyson. No permission slips were issued. pic.twitter.com/Mn1QsocAaJ

— Harrisburg100 (@Harrisburg100) April 29, 2022
The anti-LGBTQ+ Twitter account, 'Libs of TikTok, then tweeted about the event causing it to go viral:
A Pennsylvania teacher hosted a drag show event for students as part of the GSA club. Parents were reportedly not notified. The district has confirmed this morning that the teacher is on leave. pic.twitter.com/NSjkJELl6e

— Libs of TikTok (@libsoftiktok) April 29, 2022
The teacher who organized the event posted this afterwards. This has apparently been going on for 3 years pic.twitter.com/aiX0Q8G2l4

— Libs of TikTok (@libsoftiktok) April 29, 2022
On Friday the school board reacted to the controversy issuing this statement:
The Hempfield School District administration was made aware of a serious situation that took place at the high school on Monday, April 25, after school hours. Administration was notified of a concerning social media post and photo, and later videos, of a performance that occurred during an after-school event for GSA (Gay Sexuality Alliance) Club students. Immediately following the notification, an investigation into the incident began.
First and foremost, the administration team apologizes to students, parents, and the community on behalf of those involved in this event. We are appalled at what took place and in no way condone this type of activity in our schools. Neither the dress of the invited guests nor the performance was appropriate in our school setting. 
We are taking the incident seriously in our ongoing investigation and follow-up actions. It is important to district administrators that the district has the trust and confidence of the community, and we realize that an incident such as this completely undermines that trust. We commit to completing a thorough investigation and holding those involved accountable, up to and including disciplinary action that is commensurate with any findings. Currently, an individual has been placed on administrative leave pending the outcome of the investigation. Since this is a personnel issue, there will be certain information the district is unable to share with the public.
We respectfully request that while the appropriate district personnel investigate and address this serious matter, individuals refrain from speculation and furthering currently circulating misinformation that can get in the way of a thorough and accurate investigation.