Teen sues Tennessee over anti-Trans youth sports bill
"To have the legislature pass a law that singled out me and kids like me to keep us from being part of a team, that crushed me, it hurt"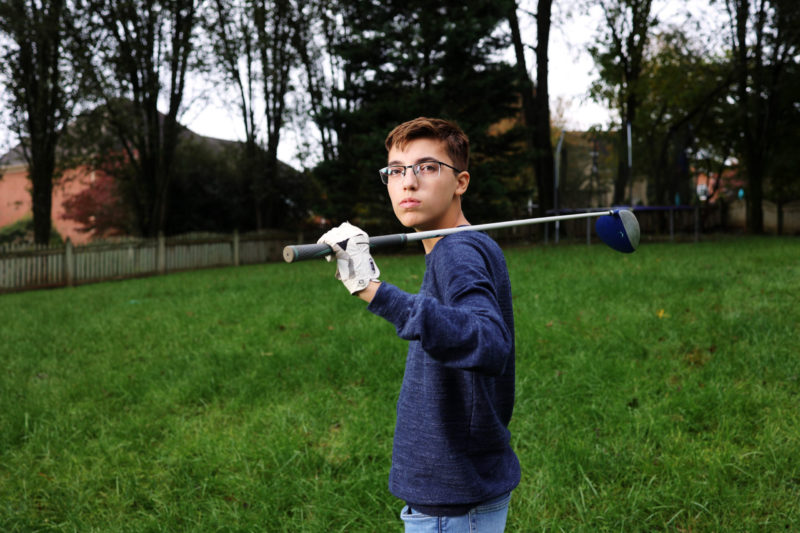 NASHVILLE — Luc Esquivel, a 14-year-old boy from Knoxville, Tennessee, is suing the state over an anti-trans youth sports law. 
The American Civil Liberties Union (ACLU), the ACLU of Tennessee and Lambda Legal filed the lawsuit on behalf of Esquivel in the U.S. District Court for the Middle District of Tennessee, arguing that the law is discriminatory and unconstitutional.
The law, S.B. 228, bans trans children from participating on middle and high school sports teams that match their gender by requiring student athletes to prove the sex they were assigned at birth with an "original" birth certificate or other forms of proof. Tennessee Republican Gov. Bill Lee signed the bill in March.
Esquivel, a freshman at Farragut High School in Knoxville, was looking forward to trying out for the school's golf team before Lee signed the bill.
"I was really looking forward to trying out for the boys' golf team and, if I made it, training and competing with and learning from other boys and improving my game," said Esquivel, an avid golfer. "Then, to have the legislature pass a law that singled out me and kids like me to keep us from being part of a team, that crushed me, it hurt very much. I just want to play, like any other kid."
Luc Esquivel's mother, Shelley, said the situation still makes her "so angry."
"A mother wants to see their kid happy, thriving, enjoying being a kid," she said. "High school sports are an important part of that. I know how much Luc was looking forward to playing on the boys' golf team. It's heartbreaking to see him miss out on this high school experience, and it is painful for a parent to see their child subjected to discrimination because of who they are. I'm proud Luc is taking this step, and his father and I are with him all the way."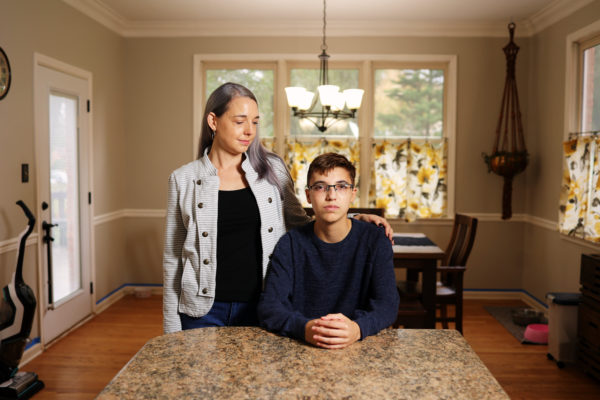 According to the ACLU, the Tennessee law is one of hundreds of anti-LGBTQ+ bills pushed in state legislatures across the country in 2021.
As the bill made its way through the state legislature, it garnered no endorsements from mainstream sporting or health organizations. Many such organizations — like the American Academy of Pediatrics and the NCAA — don't support legislation like Tennessee's.
The NCAA issued a message in support of trans athletes earlier this year.
"The NCAA Board of Governors firmly and unequivocally supports the opportunity for transgender student-athletes to compete in college sports," wrote the NCAA. "This commitment is grounded in our values of inclusion and fair competition."
Lee defended the bill in February, saying trans girls would "destroy women's sports" if they weren't banned.
Hedy Weinberg, the executive director of the ACLU of Tennessee, said, "When Tennessee lawmakers passed this discriminatory law, they could not identify a single instance of a Tennessee student facing any harm from a transgender athlete playing sports. However, the emotional cost of this law to transgender student athletes is tremendous."
Sasha Buchert, senior attorney at Lambda Legal, adds that an "endless" amount of research shows the short-term and long-term benefits for kids who participate in school sports.
"For trans kids, who often experience alienation and stigmatization, participating on teams with their peers is especially important," said Buchert. "Luc just wants to play golf with other boys, to be part of the team, and to improve his game. Like all kids, he just wants to play."
Federal courts in Idaho and West Virginia have blocked anti-trans bills. A federal court in Connecticut dismissed a challenge to policies that allow trans girls to participate on girls' sports teams.
In addition to the anti-trans sports bill, Lee has also signed an anti-LGBTQ+ education bill, an anti-trans bathroom bill and a law banning gender-affirming care for trans youth this year.
Federal Court upholds Washington state ban on conversion therapy
NCLR successfully moved to intervene in the lawsuit on behalf of Equal Rights Washington– the state's largest LGBTQ civil rights organization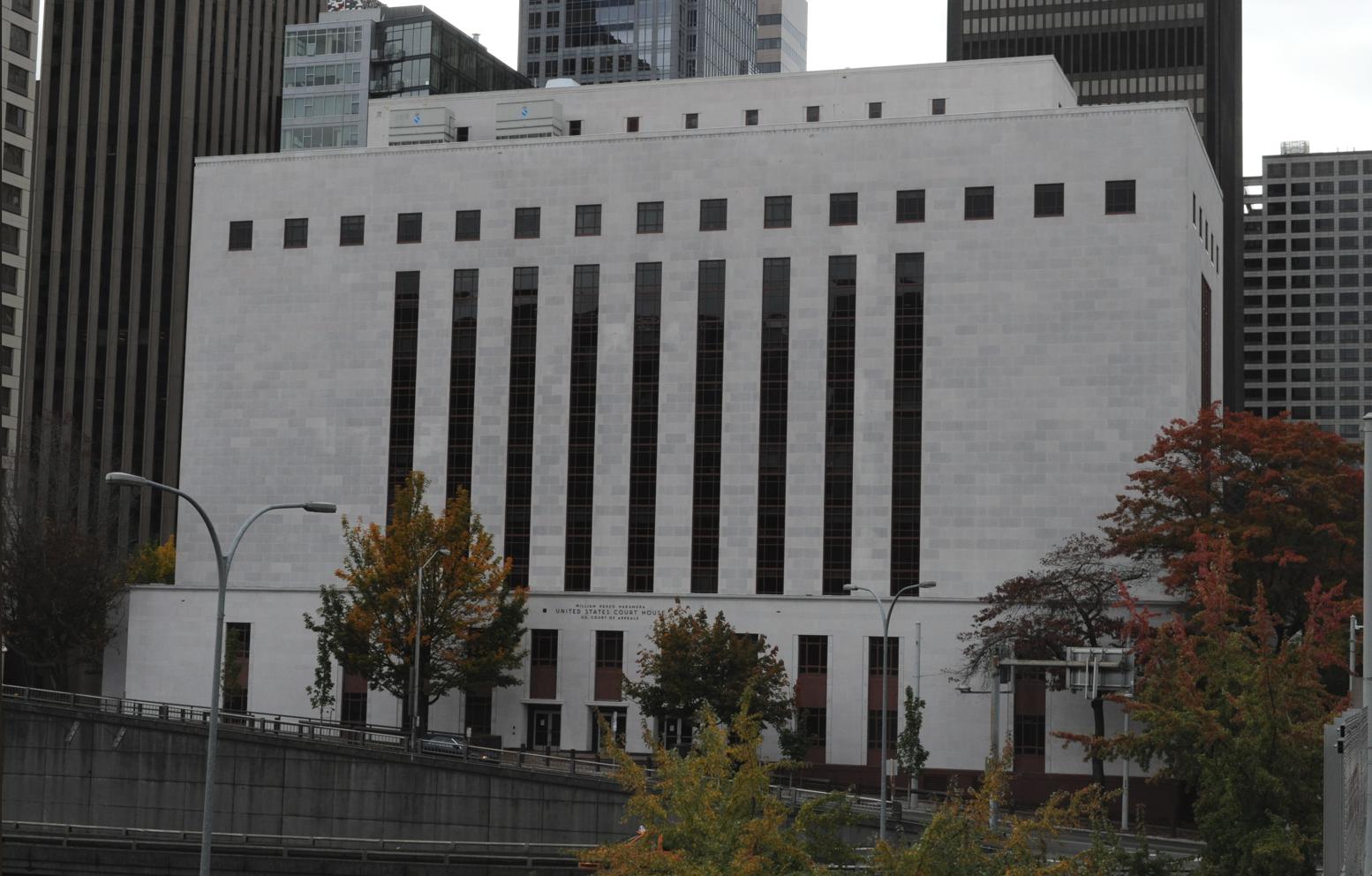 SEATTLE — The United States Court of Appeals for the Ninth Circuit on Monday rejected a therapist's request for the court to reconsider its previous decision upholding the State of Washington's law protecting minors from conversion therapy by licensed health professionals.
Conversion therapy is a dangerous and discredited practice that attempts to change a minor's sexual orientation or gender identity.
Washington prohibited licensed mental health professionals from subjecting minors to conversion therapy in 2018, as more than 20 other states have also done.
Last September, the ninth circuit wrote:  "In relying on the body of evidence before it as well as the medical recommendations of expert organizations, the Washington Legislature rationally acted by amending its regulatory scheme for licensed health care providers to add 'performing conversion therapy on a patient under age eighteen' to the list of unprofessional conduct for the health professions."
"The Ninth Circuit has affirmed that states can require licensed mental health providers to comply with ethical and professional standards prohibiting the use of unnecessary, ineffective, and harmful treatments on their minor patients," said Shannon Minter NCLR Legal Director. "These are common sense protections that unfortunately are necessary to prevent unethical therapists from defrauding parents and causing severe harm to LGBTQ youth. Every major medical and mental health organization in the country supports these laws, which are supported by decades of research and clear standards of care."
"We applaud the Ninth Circuit for permitting states to protect survivors like myself from the unethical practice of so-called 'conversion therapy," which has wreaked havoc on thousands of LGBTQ youth and their families," said Mathew Shurka, a "conversion therapy" survivor and co-founder of Born Perfect. 
In 2018, Washington passed a law prohibiting state-licensed therapists from engaging in conversion therapy with a patient under 18 years old. Every leading medical and mental health organization in the country has warned that these practices do not work and put young people at risk of serious harm, including depression, substance abuse, and suicide. Twenty-five states and over 100 localities have laws or administrative policies protecting youth from these practices or preventing the expenditure of state funds on conversion therapy.
In 2021, an anti-LGBTQ legal group filed a federal lawsuit challenging the new law on behalf of Brian Tingley, a "therapist" and advocate of "conversion therapy".
Tingley, who is represented by the Scottsdale, Arizona-based anti-LGBTQ Alliance Defending Freedom, (ADF), identifies himself as a "Christian licensed marriage and family therapist"  and alleges in the court filings that the provided definition of "conversion therapy" is "vague, content-biased, and biased against one perspective or point of view."
 The National Center for Lesbian Rights (NCLR) successfully moved to intervene in the lawsuit on behalf of Equal Rights Washington (ERW) – the state's largest LGBTQ civil rights organization and a primary supporter of the law during the legislative process. ERW and the State of Washington urged the court to uphold the law in light of the overwhelming consensus of medical and mental health professionals that conversion therapy poses a serious risk to the health and well-being of Washington's youth. In August 2021, the federal district court for the Western District of Washington upheld the law and rejected Tingley's challenge.
In September 2022, a three-judge panel of the Ninth Circuit affirmed the district court's decision, ruling that state laws protecting minors from conversion therapy by licensed health professionals are constitutional. Tingley then asked the full Ninth Circuit to order the September decision to be reconsidered by a larger panel of Ninth Circuit judges. Today, the court rejected that request. 
The court's order means that the September 2022 panel decision upholding the Washington law will be the Ninth Circuit's final decision in the case.