Federal judge opens door to discriminate against LGBTQ+ people
The case has experts wondering if it will end up at the Supreme Court, too early to say whether the high court would consider the issue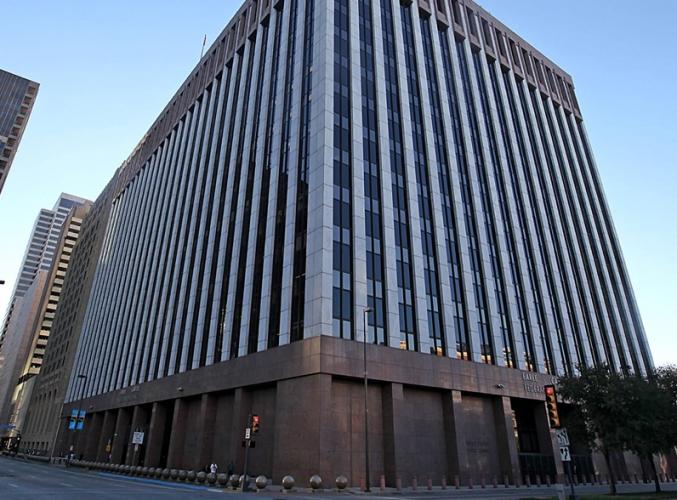 DALLAS — A federal judge in Texas issued a ruling opening the door for private employers to use religion to shield against anti-LGBTQ+ discrimination claims. Attorneys and academics question whether the ruling will survive appellate review, according to Bloomberg Law.
Reed O'Connor, a U.S. district court judge for the Northern District of Texas, found that Christian-run businesses can legally discriminate against LGBTQ+ people, using the Religious Freedom Restoration Act (RFRA) and the First Amendment as the basis for the October 31, 2021, opinion.
The ruling weighs questions left from the U.S. Supreme Court's landmark decision in Bostock v. Clayton County, Ga — which extended Title VII of the Civil Rights Act of 1964 protections to LGBTQ+ people, guaranteeing an employer cannot fire an employee because of their sexuality or gender identity. 
Bear Creek Bible Church and Braidwood Management Inc. brought the challenge against the Equal Employment Opportunity Commission, seeking to "protect their ability to require their employees to live by the teachings of the Bible on matters of sexuality and gender."
The EEOC told the Los Angeles Blade that they are reviewing the decision and have no comment at this time. 
According to Bloomberg Law, the decision is likely to be challenged in the U.S. Court of Appeals for the Fifth Circuit — which is dominated by Republican-appointed judges.
"While I firmly believe that the decision is so bad and contains so many errors that even the Fifth Circuit will reverse at least in part, what exactly they do, and the calculations thereafter are an unknown," Gregory Nevins, senior counsel for Lambda Legal, told the news outlet.
Nevins said one of the many flaws in O'Connor's ruling was how it defined a class of "Religious Business-Type Employers." O'Connor described the employers as being motivated by faith, though their incorporating documents lacked a religious purpose. According to Nevins, that classification could open the floodgates for businesses claiming to fall under that category.
"This will be a rich vein to tap for civil procedure professors for decades to come," Nevins told Bloomberg Law.
The case has experts wondering if it will end up at the Supreme Court, but it is difficult to predict. David Lopez, co-dean at Rutgers University and former general counsel at the EEOC, told Bloomberg Law it's too early to say whether the Supreme Court would consider the issue.
"I thought it was too dismissive of the public interest, compelling interest, in terms of eradicating discrimination," he said. "That's not a remarkable proposition—the court treated it as a remarkable proposition that needed to be defended."
"I think it creates a pretty big carveout that certainly wasn't contemplated," he said.
Federal Court upholds Washington state ban on conversion therapy
NCLR successfully moved to intervene in the lawsuit on behalf of Equal Rights Washington– the state's largest LGBTQ civil rights organization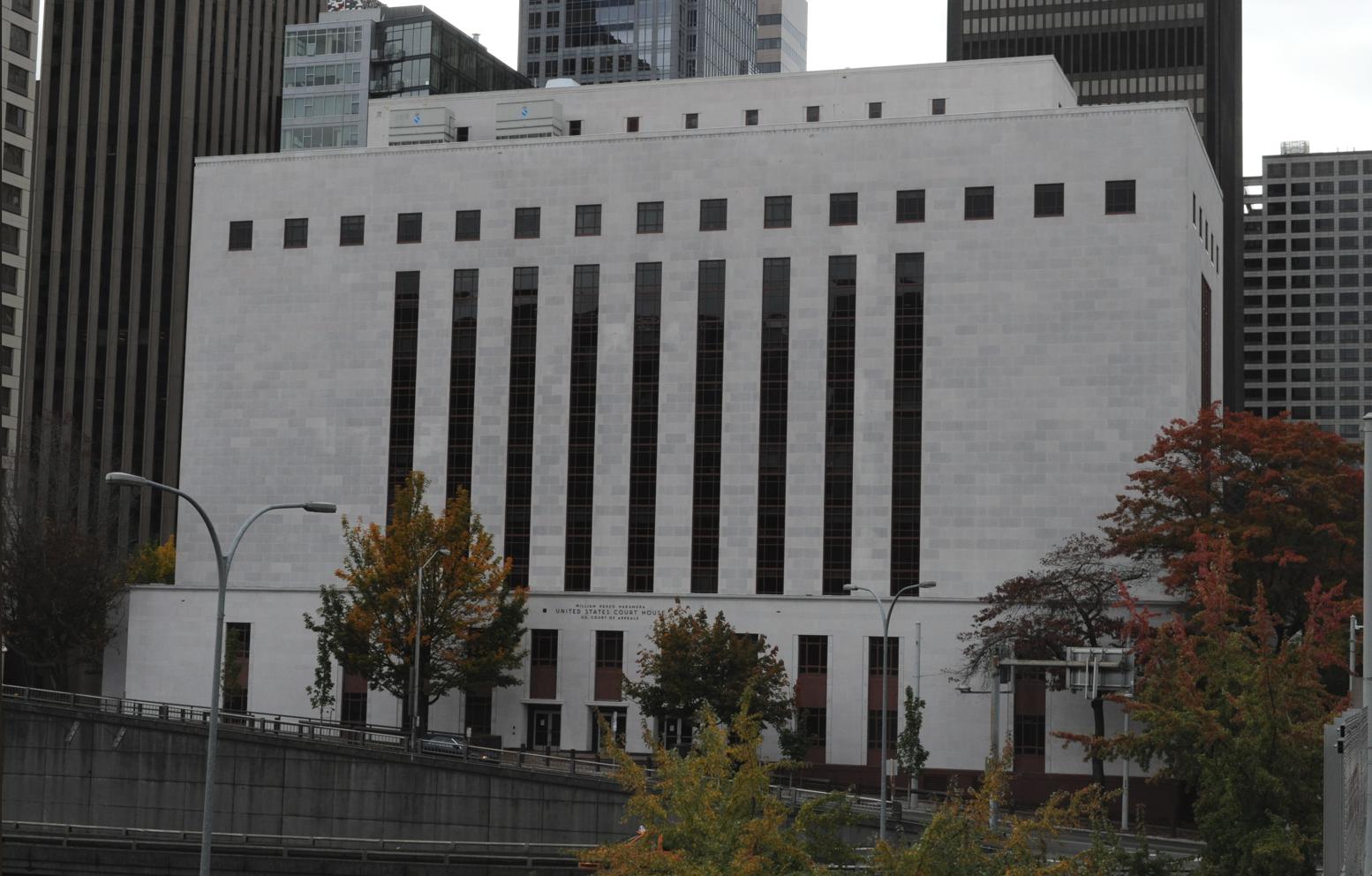 SEATTLE — The United States Court of Appeals for the Ninth Circuit on Monday rejected a therapist's request for the court to reconsider its previous decision upholding the State of Washington's law protecting minors from conversion therapy by licensed health professionals.
Conversion therapy is a dangerous and discredited practice that attempts to change a minor's sexual orientation or gender identity.
Washington prohibited licensed mental health professionals from subjecting minors to conversion therapy in 2018, as more than 20 other states have also done.
Last September, the ninth circuit wrote:  "In relying on the body of evidence before it as well as the medical recommendations of expert organizations, the Washington Legislature rationally acted by amending its regulatory scheme for licensed health care providers to add 'performing conversion therapy on a patient under age eighteen' to the list of unprofessional conduct for the health professions."
"The Ninth Circuit has affirmed that states can require licensed mental health providers to comply with ethical and professional standards prohibiting the use of unnecessary, ineffective, and harmful treatments on their minor patients," said Shannon Minter NCLR Legal Director. "These are common sense protections that unfortunately are necessary to prevent unethical therapists from defrauding parents and causing severe harm to LGBTQ youth. Every major medical and mental health organization in the country supports these laws, which are supported by decades of research and clear standards of care."
"We applaud the Ninth Circuit for permitting states to protect survivors like myself from the unethical practice of so-called 'conversion therapy," which has wreaked havoc on thousands of LGBTQ youth and their families," said Mathew Shurka, a "conversion therapy" survivor and co-founder of Born Perfect. 
In 2018, Washington passed a law prohibiting state-licensed therapists from engaging in conversion therapy with a patient under 18 years old. Every leading medical and mental health organization in the country has warned that these practices do not work and put young people at risk of serious harm, including depression, substance abuse, and suicide. Twenty-five states and over 100 localities have laws or administrative policies protecting youth from these practices or preventing the expenditure of state funds on conversion therapy.
In 2021, an anti-LGBTQ legal group filed a federal lawsuit challenging the new law on behalf of Brian Tingley, a "therapist" and advocate of "conversion therapy".
Tingley, who is represented by the Scottsdale, Arizona-based anti-LGBTQ Alliance Defending Freedom, (ADF), identifies himself as a "Christian licensed marriage and family therapist"  and alleges in the court filings that the provided definition of "conversion therapy" is "vague, content-biased, and biased against one perspective or point of view."
 The National Center for Lesbian Rights (NCLR) successfully moved to intervene in the lawsuit on behalf of Equal Rights Washington (ERW) – the state's largest LGBTQ civil rights organization and a primary supporter of the law during the legislative process. ERW and the State of Washington urged the court to uphold the law in light of the overwhelming consensus of medical and mental health professionals that conversion therapy poses a serious risk to the health and well-being of Washington's youth. In August 2021, the federal district court for the Western District of Washington upheld the law and rejected Tingley's challenge.
In September 2022, a three-judge panel of the Ninth Circuit affirmed the district court's decision, ruling that state laws protecting minors from conversion therapy by licensed health professionals are constitutional. Tingley then asked the full Ninth Circuit to order the September decision to be reconsidered by a larger panel of Ninth Circuit judges. Today, the court rejected that request. 
The court's order means that the September 2022 panel decision upholding the Washington law will be the Ninth Circuit's final decision in the case.