Jamaican health minister expresses support for LGBTQ community
Christopher Tufton spoke about mental health care access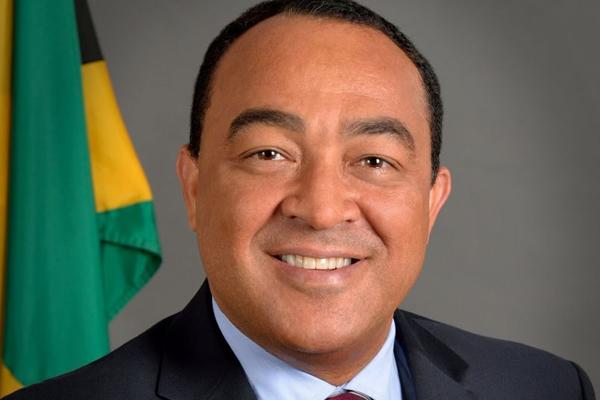 KINGSTON, Jamaica — Jamaican Health and Wellness Minister Christopher Tufton last week said people who access his country's mental health care system should not experience discrimination based on their sexual orientation and gender identity.
"Mental health services have been experiencing a number of reviews. For the LGBT community, clearly, I do not know what the specific concerns are, but I would say, as a blanket statement, that we promote the concept of non-discrimination in terms of access, and any service that we offer to the population would include all segments of the population," Tufton said on Nov. 3 during a forum the Jamaica Gleaner, a Jamaican newspaper, organized.
"I think the whole issue of the LGBT community and non-discrimination has evolved, and frankly speaking, I think it is getting better," continued Tufton. "In fact, there is more accessibility and more willingness to provide service without any prompting or punitive oversight measures."
The Jamaica Gleaner said Tufton made the comments in response to a question that Glenroy Murray, the interim executive director of Equality for All Foundation Jamaica, a Jamaican LGBTQ rights group, asked.
Equality for All Foundation Jamaica has created two handbooks that specifically outlines ways to ensure LGBTQ Jamaicans don't suffer discrimination when they access mental health services. The Los Angeles Blade has obtained a statement from Tufton in which he applauds the organization's work on the issue.
"It is well recognized that mental illness is highly stigmatized, even at the primary care level, which, for many people, is the first point of contact with the health system," said Tufton. "Due to this stigma, individuals will either avoid or delay seeking care for fear of being treated differently from others, fears over losing their jobs or out of concern for their relationships within family and friends."
"This, in turn, can result in poor health outcomes and the loss of productive years," he added. "Persons from the LGBT community will have an additional layer of stigma due to sexual orientation or gender identity and are therefore at higher risk of poor outcomes than other persons living with mental illness."
Tufton in the statement also notes "this stigma is driven, at least in part, by a lack of knowledge among mental health practitioners."
Jamaica is among the dozens of countries around the world in which consensual same-sex sexual relations remain criminalized. Violence and discrimination based on sexual orientation and gender identity also remain commonplace on the island.
An 18-year-old man last month was hospitalized in critical condition after a group of men in the resort city of Montego Bay targeted him on a gay dating app.
Kelly West, a transgender Jamaican woman, was one of the 47 people who were living at Jardín de las Mariposas, a shelter for LGBTQ asylum seekers in the Mexican border city of Tijuana, on July 12 when the Blade visited. West said she asked for asylum in the U.S. because of the anti-trans discrimination and persecution she suffered in Jamaica.
Final vote on new Cuba family code slated for September
Same-sex couples poised to receive marriage, adoption rights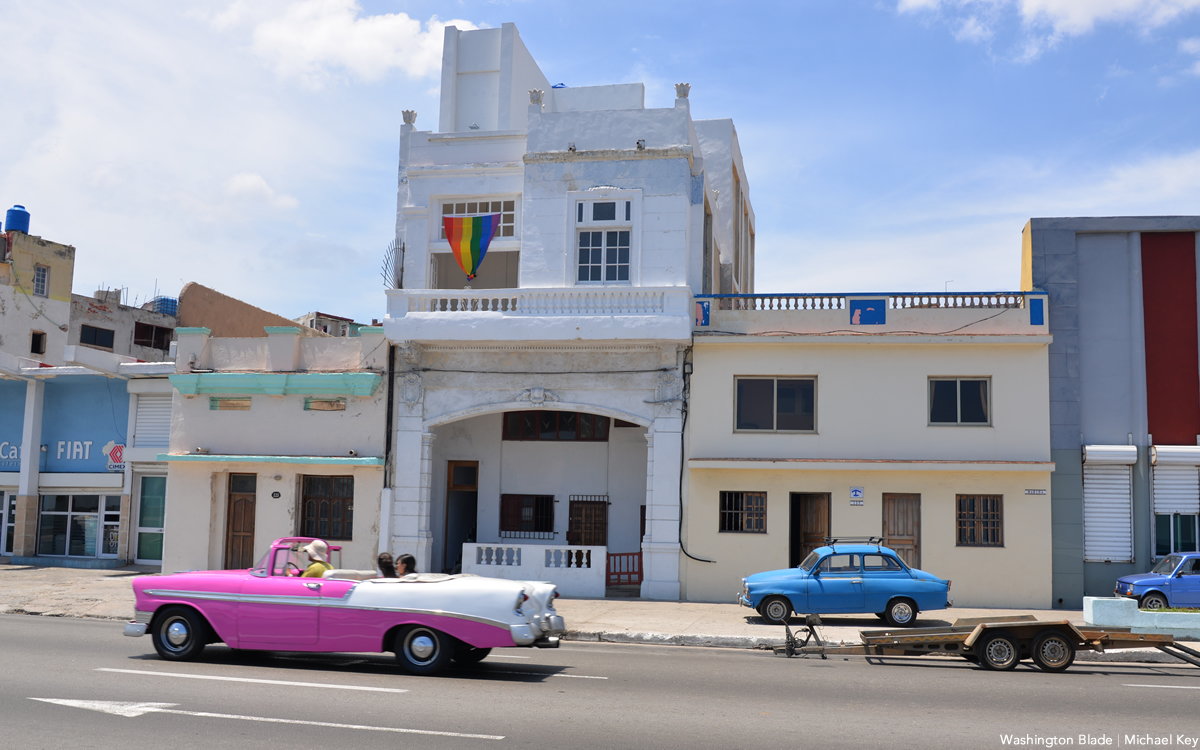 HAVANA — The Washington Blade's media partner in Cuba is reporting a final referendum on whether the final draft of a new family code that would extend marriage and adoption rights to same-sex couples will take place in September.
Tremenda Nota on June 23 reported a specific date for the referendum has not been announced, but it quoted comments President Miguel Díaz-Canel made the day before during a meeting of the commission that has written the draft.
"We are entering a decisive stage," said Díaz-Canel, according to Tremenda Nota. "We are going to need all the support that we need to ensure the emancipatory principles of equality and inclusion that the family code defends are actually approved."
The National Assembly late last year approved the draft family code.
A "popular consultation" ended on April 30. Tremenda Nota reported the last of the family code's 25 drafts was presented to Díaz-Canel and other officials on June 6.
Díaz Canel and Mariela Castro, the daughter of former President Raúl Castro who is the director of Cuba's National Center for Sexual Education, are among those who publicly support marriage equality. Cuban voters in 2019 overwhelmingly approved the draft of their country's new constitution, but the government's decision to remove a marriage equality amendment before the referendum on it sparked outrage among independent LGBTQ+ and intersex activists.
Efforts to implement the new family code are taking place against the backdrop of continued persecution of LGBTQ+ and intersex Cubans and others who publicly criticize the country's government.
Tremenda Nota Editor Maykel González Vivero is among the hundreds of people who were arrested during anti-government protests that took place across Cuba on July 11, 2021.
Yoan de la Cruz, a gay man who used Facebook Live to livestream the first protest that took place in San Antonio de los Baños in Artemisa province. De La Cruz subsequently received a 6-year prison sentence, but he was released on house arrest last month.
Reports indicate Brenda Díaz, a Transgender woman who was arrested during a July 11 protest in Güira de Melena in Artemisa province, on Wednesday received a 14-year prison sentence. 
Editor's note: Tremenda Nota's original story is here.
Gay man who livestreamed Cuba anti-government protest released from prison
Yoan de la Cruz received 6-year sentence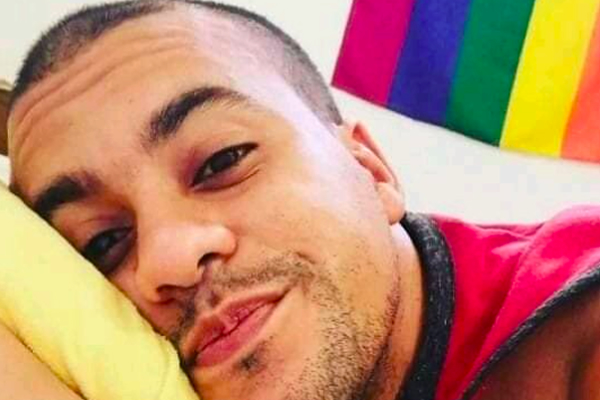 HAVANA — A gay man who received a 6-year prison sentence for live-streaming an anti-government protest in Cuba has been released.
Tremenda Nota, the Washington Blade's media partner in Cuba, and sources on the island on Friday confirmed Yoan de la Cruz's release from prison.
De La Cruz on July 11, 2021, used Facebook Live to livestream a protest in San Antonio de los Baños, a municipality in Artemisa province that is just west of Havana. The protest is one of dozens against the Cuban government that took place across the country on the same day.
A Havana court in March sentenced De La Cruz to six years in prison.
De La Cruz's mother described the sentence as an "injustice" and said her son's health deteriorated while in prison. One source in Cuba told the Blade that authorities sentenced De La Cruz to five years of house arrest after the original sentence was appealed.
The Blade will provide additional details as they become available.
British territories appeals court upholds Bermuda marriage equality repeal law
Plaintiff criticized government 'crusade against same-sex marriage'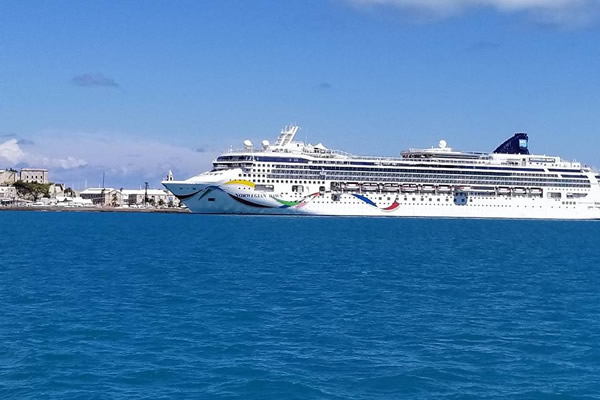 LONDON — A British territories appellate court on Monday upheld a Bermuda law that rescinded marriage rights for same-sex couples.
The 4-1 decision from the Privy Council's Judicial Committee in London comes more three years after Bermuda's government appealed a Bermuda Court of Appeals ruling that found the Domestic Partnership Act — which allows same-sex couples to enter into domestic partnerships as opposed to get married — unconstitutional.
Supreme Court Justice Charles-Etta Simmons in 2017 issued a ruling that paved the way for gays and lesbians to legally marry in Bermuda. The Domestic Partnership Act that then-Gov. John Rankin signed took effect on June 1, 2018.
"To my fellow LGBTQ+ Bermudians, I wish to say to you what I also need to hear at this moment. You matter. Your hurt matters. You deserve better than this," said Roderick Ferguson, one of the plaintiffs in the marriage equality case, in an OUTBermuda press release on Monday after the Privy Council's Judicial Committee released its ruling. "The Bermuda government's crusade against same-sex marriage was waged to convince you that there's something shameful about your sexuality. Don't believe that tired old lie."
The Privy Council's Judicial Committee on Monday also ruled same-sex couples in the Cayman Islands don't have a constitutional right to marry in the British territory.