Cuban activist prevented from leaving home ahead of planned protests
Raúl Soublett López is director of Alianza Afro-Cubana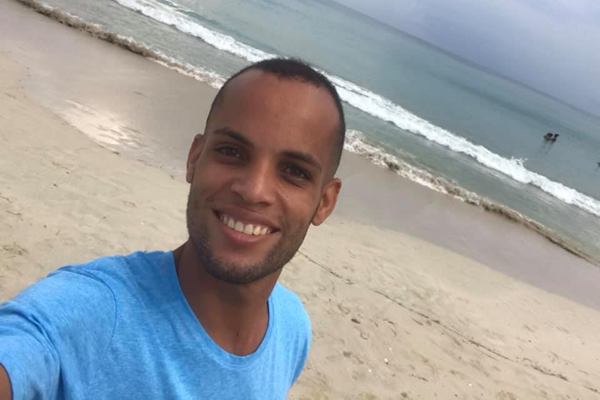 HAVANA — Cuban authorities have prevented an LGBTQ activist from leaving his home ahead of anti-government protests that are scheduled to take place across the country on Monday.
Alianza Afro-Cubana, a group that advocates for LGBTQ Cubans of African descent, in a tweet said authorities have not allowed its director, Raúl Soublett López, to leave his home in Havana's Plaza neighborhood "to go to work as a teacher."
"Today they have prohibited me from leaving my home," Soublett told the Los Angeles Blade on Monday, referring to Cuba's state security.
Hoy cumplimos 4 años de creado y damos nuestro total respaldo y apoyo a @RaulSoublett nuestro coordinador que se encuentra en estado de sitio, impidiendo que asista a su trabajo como docente. Exigimos @DiazCanelB, @PresidenciaCuba, @minint_cuba que paren con esta ola represiva. pic.twitter.com/n6g0jxsTQj

— Alianza Afro-Cubana (@AlianzAfroCuba) November 15, 2021
The Communist island on Monday reopened to tourists after a 20-month lockdown because of the pandemic. Authorities in recent days have targeted human rights activists, journalists and others who publicly criticize the government.
Maykel González Vivero, editor of Tremenda Nota, the Blade's media partner in Cuba, is among the hundreds of people who Cuban authorities arrested during anti-government protests that took place across the island on July 11. Yoan de la Cruz, a gay man who used Facebook Live to livestreamed the first July 11 protest that took place in San Antonio de los Baños, a municipality in Artemisa province, faces an 8-year prison sentence.
Tremenda Nota reported State Security agents on Oct. 9 interrogated Soublett and threatened to charge him with "mercenarism" because he made a series of videos that highlight his group's efforts to fight racism and homophobia in Cuba. The interrogation took place on the same day that President Miguel Díaz-Canel met with a dozen LGBTQ activists who work with the National Center for Sexual Education, a group that Mariela Castro, the daughter of former President Raúl Castro, directs.
The Cuban Justice Ministry in September released a draft of a proposed new family code that would extend marriage rights to same-sex couples in the country.
Tremenda Nota has reported the National Assembly is expected to vote on the new family code next month. A referendum on it would then take place.
Gay man who livestreamed Cuba anti-government protest released from prison
Yoan de la Cruz received 6-year sentence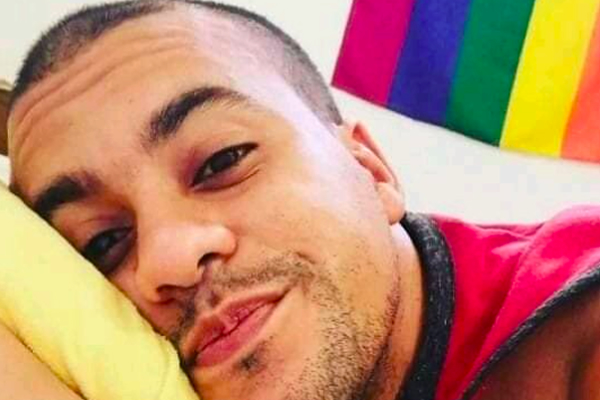 HAVANA — A gay man who received a 6-year prison sentence for live-streaming an anti-government protest in Cuba has been released.
Tremenda Nota, the Washington Blade's media partner in Cuba, and sources on the island on Friday confirmed Yoan de la Cruz's release from prison.
De La Cruz on July 11, 2021, used Facebook Live to livestream a protest in San Antonio de los Baños, a municipality in Artemisa province that is just west of Havana. The protest is one of dozens against the Cuban government that took place across the country on the same day.
A Havana court in March sentenced De La Cruz to six years in prison.
De La Cruz's mother described the sentence as an "injustice" and said her son's health deteriorated while in prison. One source in Cuba told the Blade that authorities sentenced De La Cruz to five years of house arrest after the original sentence was appealed.
The Blade will provide additional details as they become available.
British territories appeals court upholds Bermuda marriage equality repeal law
Plaintiff criticized government 'crusade against same-sex marriage'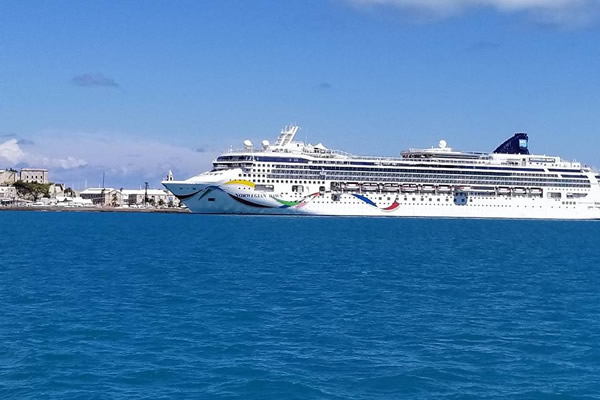 LONDON — A British territories appellate court on Monday upheld a Bermuda law that rescinded marriage rights for same-sex couples.
The 4-1 decision from the Privy Council's Judicial Committee in London comes more three years after Bermuda's government appealed a Bermuda Court of Appeals ruling that found the Domestic Partnership Act — which allows same-sex couples to enter into domestic partnerships as opposed to get married — unconstitutional.
Supreme Court Justice Charles-Etta Simmons in 2017 issued a ruling that paved the way for gays and lesbians to legally marry in Bermuda. The Domestic Partnership Act that then-Gov. John Rankin signed took effect on June 1, 2018.
"To my fellow LGBTQ+ Bermudians, I wish to say to you what I also need to hear at this moment. You matter. Your hurt matters. You deserve better than this," said Roderick Ferguson, one of the plaintiffs in the marriage equality case, in an OUTBermuda press release on Monday after the Privy Council's Judicial Committee released its ruling. "The Bermuda government's crusade against same-sex marriage was waged to convince you that there's something shameful about your sexuality. Don't believe that tired old lie."
The Privy Council's Judicial Committee on Monday also ruled same-sex couples in the Cayman Islands don't have a constitutional right to marry in the British territory.
Trinidad and Tobago's first Transgender senator sworn in
Jowelle De Souza owns beauty salon, champions animal rights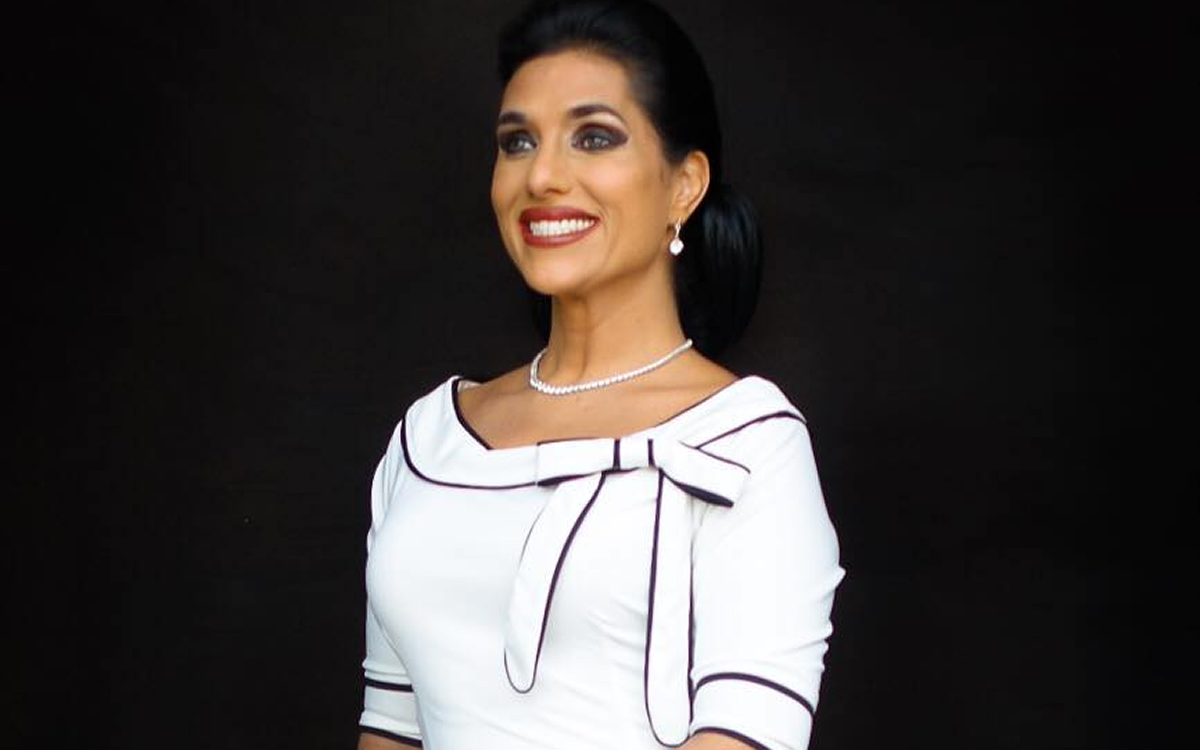 PORT OF SPAIN, Trinidad and Tobago — An activist in Trinidad and Tobago on Feb. 15 became the country's first openly Transgender senator.
Local media reports note Jowelle De Souza is filling-in for the ailing Sen. Jayanti Lutchmedial, a member the United National Congress, a center-left opposition party.
"Always happy to serve my country," said De Souza in an Instagram post.
View this post on Instagram
De Souza, who is also an animal rights activist, owns a beauty salon in San Fernando, the country's second largest city.
De Souza in 1993 became the first person to undergo sex-reassignment surgery in Trinidad and Tobago.
Maykel González Vivero of Tremenda Nota, the Washington Blade's media partner in Cuba who reported from Trinidad and Tobago in 2017 for the Institute for War and Peace Reporting, noted De Souza in 1997 became the first Trans person to file a lawsuit against the country's government.
De Souza alleged the police officers who arrested her during a protest violated her constitutional rights when they harassed her because of her gender identity. De Souza settled her lawsuit out of court.
De Souza unsuccessfully ran for Parliament in 2015.
Trinidad and Tobago's nondiscrimination laws do not include gender identity and sexual orientation. A High Court judge in 2018 struck down the country's colonial-era sodomy statute.