IOC issues new "Framework On Fairness" for inclusion of Trans Athletes
The International Olympic Committee announced new guidance allowing "every person" to participate & abandons testosterone levels as criteria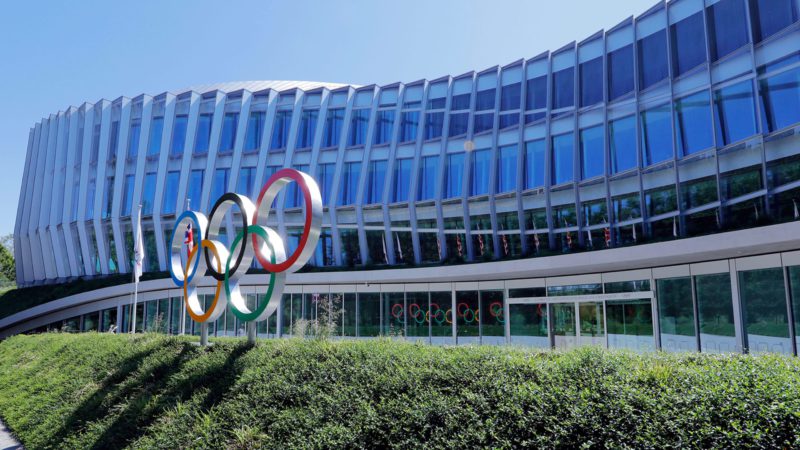 LAUSANNE, Switzerland – Following the first Olympic Games in which transgender athletes not only competed but made history by winning a gold medal, the International Olympic Committee stunned the world of sport Tuesday by not revising the criteria focused on testosterone, as expected, but moving away from it altogether. 
The IOC announced its new Framework on Fairness, Inclusion and Non-Discrimination on the Basis of Gender Identity and Sex Variations in a Zoom meeting hosted in Lausanne, Switzerland.
The leaders said they consulted with 250 athletes and "concerned stakeholders" including medical and legal experts over two years, and determined "every person has the right to practice sport without discrimination and in a way that respects their health, safety and dignity." While stressing that competitive sports "relies on a level playing field," the IOC tacitly acknowledged the complaints of trans-exclusionary cisgender women athletes by stating support for "the central role that eligibility criteria play in ensuring fairness, particularly in high-level organized sport in the women's category."
GLAAD heralded the announcement as making it clear that "no athlete has an inherent advantage over another due to their gender identity, sex variations, or appearance."
"This is a victory for all athletes and fans, who know the power and potential of sports to bring people together and make us all stronger," said Alex Schmider of GLAAD. "Sports are for everyone, and fairness in sports means inclusion, belonging and safety for all who want to participate, including transgender, intersex, and nonbinary athletes."
What the IOC didn't do was issue new criteria for testosterone levels and did not define who is or isn't a woman, and for the first time in modern Olympic history, is walking away from its "one size fits all" guidance. It'll be left up to each sport and governing body to determine who is eligible to compete. The IOC guidance is that the criteria should respect internationally recognized human rights, rely on robust scientific evidence as well as athlete consultation, and that "precautions be taken to avoid causing harm to the health and well-being of athletes."
Although intended to guide elite athletes, the committee suggested all levels of sport, even recreational and grassroots sport, respect inclusion and non-discrimination policies.
Here are the 10 principles outlined by the IOC to to welcome all athletes at every level of participation, centered on the values of inclusion, prevention of harm and non-discrimination.
1. Inclusion
2. Prevention of Harm
3. Non-discrimination
4. Fairness
5. No presumption of Advantage
6. Evidence-based Approach
7. Primacy of Health and Bodily Autonomy
8. Stakeholder-Centered Approach
9. Right to Privacy
10. Periodic Reviews
Athlete Ally was one of the agencies consulted by the IOC in determining this framework. "We hope to continue working closely with the IOC to ensure that the policies and practices governing sport actually include and represent the diversity of people playing sport," said Anne Lieberman, Director of Policy and Programs at Athlete Ally.
"Far too often, sport policy does not reflect the lived experience of marginalized athletes, and that's especially true when it comes to transgender athletes and athletes with sex variations," said Quinn of Canada's Olympic Soccer team and the world's first trans nonbinary gold medalist. "This new IOC framework is groundbreaking in the way that it reflects what we know to be true — that athletes like me and my peers participate in sports without any inherent advantage, and that our humanity deserves to be respected."
"I think that the IOC has made a powerful statement in favor of transgender inclusion, but I think that items 5 and 6 in their framework are problematic," said Joanna Harper, the visiting fellow for transgender athletic performance at Loughborough University in the U.K. and a former IOC consultant.
"On average, transgender women are taller, bigger and stronger than cisgender women and these are advantages in many sports," Harper told the Los Angeles Blade. "It is also unreasonable to ask sporting federations to have robust, peer-reviewed research prior to placing any restrictions on transgender athletes in elite sports. Such research is years or maybe decades away from completion. I do think that recreational sports should allow unrestricted inclusion of trans athletes." 
As San Francisco-based trans journalist Ina Fried noted in Axios, the IOC said that sex testing, genital inspections and other medical procedures to determine gender put all athletes at risk of harm and abuse, not just trans, intersex and nonbinary athletes. But the bottom line, Fried wrote, is that this new framework isn't legally binding on any sports governing bodies, which now have carte blanche to write their own rules for eligibility.
World Cup Elimination: Women's Team USA loses to Sweden
'This Is Like A Sick Joke,' says Megan Rapinoe on World Cup elimination as Team USA loses in penalty kick shootout decided by centimeters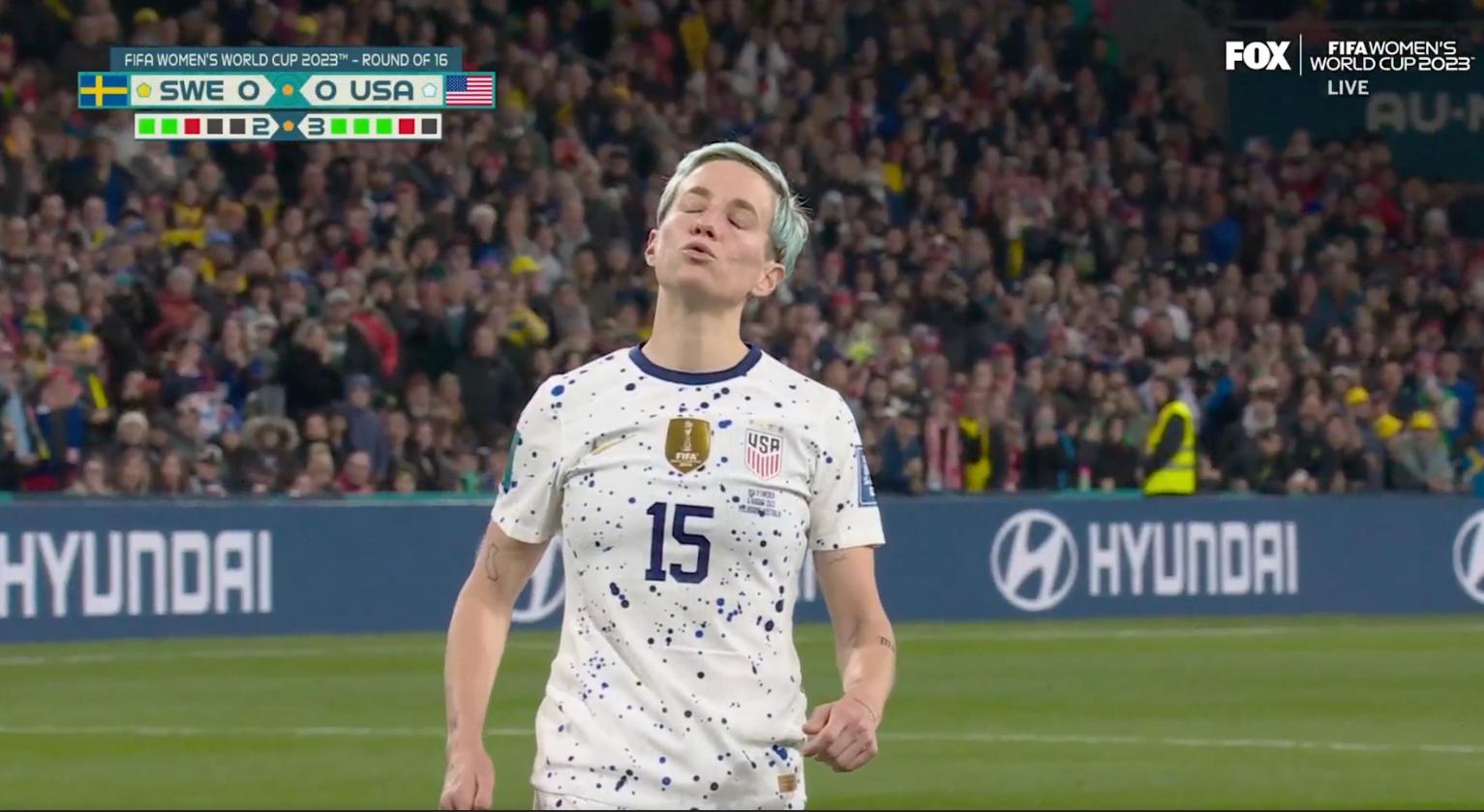 MELBOURNE, AUSTRALIA — Sweden's superior goalkeeper, three missed penalty shots by Team USA and technology called the "Video Assistant Referee" combined to eliminate the Americans from the FIFA Women's World Cup Sunday.
Sweden defeated the world's top-ranked team, 5-4, on penalties after a scoreless draw in the round of 16, the first round of the knockout stage. The stunning result of their best performance so far in this tournament shocked the U.S. women, who had never finished worse than third at any previous World Cup.
"This is like a sick joke," said Megan Rapinoe, 38, as she reflected on what she's said will be her final World Cup game. "For me personally, this dark comedy. I missed a penalty."
When Rapinoe's critical shot went over the crossbar, her immediate reaction was to hang her head and laugh at herself, before rejoining her teammates in tears.
Rapinoe misses the fourth!

🇺🇸:✅✅✅❌
🇸🇪:✅✅❌ pic.twitter.com/RVbhQoclla

— FOX Soccer (@FOXSoccer) August 6, 2023
Then Sophia Smith went way wide, and Kelley O'Hara's shot hit the post. 
The deciding goal by Lina Hurtig was so close, the referees had to turn to technology to determine if it was good.
Goalkeeper Alyssa Naeher, who scored a penalty against Sweden's goalkeeper Zecira Musovic of Chelsea for Team USA in the shootout, thought she had saved the game and extended it to an extra penalty kick period when she swatted Hurtig's shot up and away from the net. But VAR showed the ball had fallen back down, just barely over the goal line, and all the way over, as is required by the rules.
Alyssa Naeher nearly kept it out 🧤 pic.twitter.com/DjpatlgCKD

— FOX Soccer (@FOXSoccer) August 6, 2023
"We just lost the World Cup by a millimeter," said Naeher. "That's tough… We had great chances, hats off to the Swedish goalkeeper for a number of great saves on her end to keep it at 0-0. I'm proud of the battle, proud of the group. We showed that American mentality again that's been standard for this team. To come up short hurts, it's going to hurt for a long time."
As Naeher said, the match was scoreless through 90 minutes of regulation and 30 minutes of extra time, and Team USA came close so many times, especially when Alex Morgan, their leading goal scorer, was in control. But Musovic stood in her way as well as against Trinity Rodman and Lindsey Horan.
"I'm devastated, it feels like a bad dream," said Morgan. "I feel like we dominated tonight but it doesn't matter… we are going home, it's the highs and lows of the sport of soccer."
"I thought we played really well," Rapinoe said. "I'm so happy for us that we went out like that, playing the way that we did, and having a ton of joy on the ball."
But their biggest joy went unfulfilled. Rapinoe had gone into the tournament hoping to win her second World Cup, a third consecutive title for her team.
Sunday's match was historic on multiple levels. No other team has dominated the World Cup like the U.S Women's National Team. The Americans boast four titles in their trophy cabinet, the most by any women's soccer team. And up until this game, in every World Cup appearance, the USWNT has managed to at least secure a spot in the semifinals. Their loss marks the earliest exit by the USWNT at any major tournament, having reached the semifinals at all but one World Cup and Olympics. In an eerie coincidence, it was at the 2016 Olympics in Rio that the USWNT lost on penalties to Sweden.
This was also the first 2023 World Cup game to go to extra time. Until Sunday, no 2023 World Cup game had gone to penalty kicks. And it took a seventh round of penalties to determine the winner.
So now the Americans head home and to their respective clubs, while Sweden advances to play Japan in a quarterfinal Friday in Auckland, New Zealand.
"This is the balance to the beautiful side of the game," said Rapinoe after the match. "I think it can be cruel and, not our day, but I still feel really grateful and joyful and…" The out lesbian icon's voice cracked as she paused to sum up her feelings to a Fox Sports reporter.
"I know it's the end, and that's sad, to know this is the only time I've been in one of these, this early, says so much about how much success I've been able to have, and just how much I've loved playing for this team and playing for this country. It's been an honor."
Rapinoe then wiped away tears, calling their victory to win equal pay, "changing the world forever" — as well as the teammates she's played alongside — that is what has meant the most to her.
The USWNT thanked fans on social media and First Lady Jill Biden shared a message of thanks to Team USA.
August 6, 2023
.@USWNT, you made this sport matter.

Today, you inspired us with your grit and determination. We are proud of you. Always remember that you encourage women and girls everywhere to show up and fight for their dreams. 💕 https://t.co/1vIkTaZ45n

— Jill Biden (@FLOTUS) August 6, 2023