Wisconsin police say no assault committed against Trans high schooler
The incident had provoked a student walk-out demanding that school administrators provide better protections for the school's LGBTQ+ students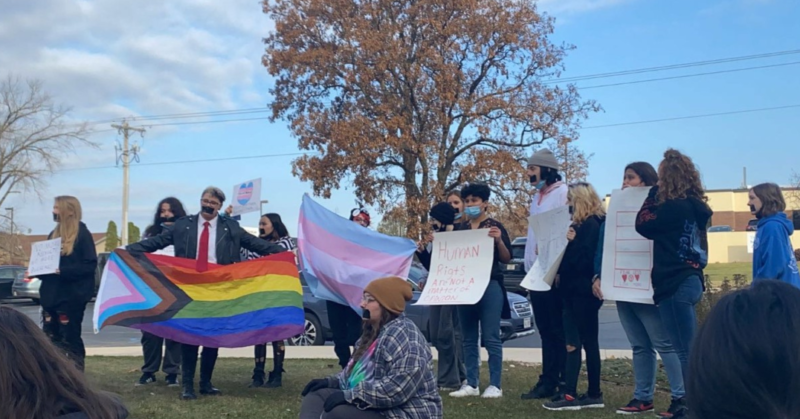 BERLIN – The Berlin Police Department's detectives and Berlin Area School District administrators had launched a investigation into allegations of a sexual assault against a Trans male student in a bathroom by other male students at Berlin High School last week.
This past Friday however, Berlin Police released a statement saying that no assault had taken place, although investigators were investigating claims that there was a video recording of the trans male in the bathroom using the facilities:
On Thursday, November 4, 2021, a Berlin High School student reported to school authorities that they had been assaulted in one of the high school restrooms.
Upon being notified, School Administration immediately reported the allegation to the Berlin Police Department. An investigation was immediately launched into the allegation in cooperation with the department's investigative unit. After multiple interviews and examining the associated evidence of the alleged assault, our investigation discovered no physical assault or attack against the alleged victim took place. During the course of the investigation, it was learned a recording may have been taken of the victim while in a bathroom stall.
Anyone with direct information of this recording please contact the Berlin Police Department at 920-361-2121. No additional information will be made available.
The incident had provoked a student walk-out demanding that school administrators provide better protections for the school's LGBTQ+ students.
NBC News affiliate WGBA-TV 26 in Green Bay reported that the student identified only by his first name of Lucas, told reporter Kelsey Dickeson that he was assaulted in the school's bathroom on multiple occasions.
On two separate occasions last week, the teen told NBC 26 that several male students made him pull down his pants and lift up his shirt in the boy's bathroom. The most recent incident happened on this past Wednesday. Lucas said a group surrounded the stall while one person recorded a video through a slit in the door.
Lucas said he reported the incidents to the school and filed a police report.
"I was uncomfortable, scared. I didn't really want to walk around the hallways after that. I tried to ignore it, but it was hard. I finally spoke up to my friends about it, and now everybody knows about it."
High school students in this small town of approximately 5,500 located a half hour West of Oshkosh are angered by the allegations and extremely unhappy with the way the school has responded.
Amber Olmstead, the Berlin High School student who organized the student protest told NBC 26; "We told them that we're not backing down this time. They're going to hear our voices and they're going to do something about it."
Olmstead added that she felt that bullying is a big problem at school and wants to see change.
"We want students to feel safe at a school, because we're expected to be there. So we should be expected to be safe," Olmstead said. "At the end of the day they are the adults. We are children. I understand they can't control these students. They're their own person at the end of the day. But they need to at least try and prevent them from being able to do all of this."
Berlin Area School District superintendent Carl Cartwright sent the following statement to NBC 26 in regards to the incident:
"The Berlin Area School District is aware of a student walkout in response to allegations of a student assault at the high school. The Berlin Area School District is committed to the success of all students in a safe learning environment and we take such allegations seriously. The school district is cooperating with local law enforcement who are investigating this situation. The district is also conducting its own investigation. Because of the ongoing investigations, the district is unable to provide additional details at this time."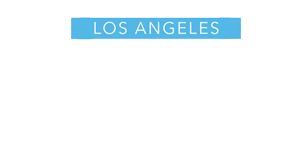 Wisconsin Rep Neubauer: Anti-Trans bills "Will Not Become Law"
Thursday, the Wisconsin Assembly voted to pass a gender affirming care ban for trans youth but doesn't have votes required to override a veto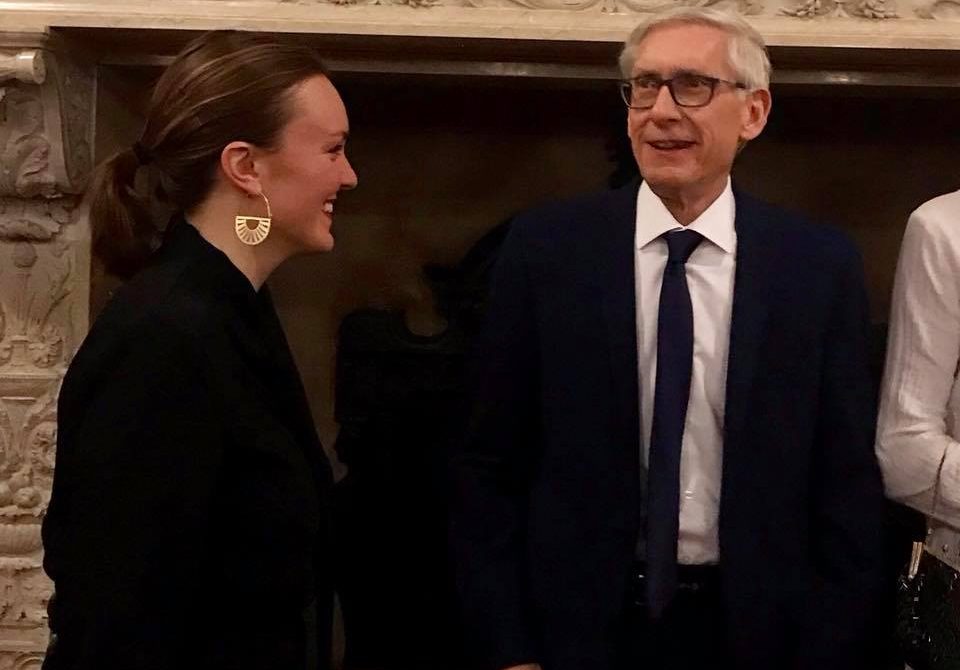 By Erin Reed | MADISON, WI. – On Thursday, the Wisconsin Assembly passed three bills aimed at transgender individuals in the state. Two of these bills seek to ban transgender athletes from competing in sports in K-12 schools and colleges, and the third aims to ban gender-affirming care for transgender youth.
The debate on the assembly floor was intense; Republicans leaned heavily on long-debunked misinformation and openly derogatory remarks about transgender individuals to support their stance.
However, despite their efforts, not a single Democratic representative was swayed, and the bills failed to achieve the vote margin necessary to override the forthcoming veto from Democratic Governor Tony Evers. Wisconsin Assembly Minority Leader Greta Neubauer stated publicly, "These bills will not become law."
The initial bills presented, Assembly Bills 377 and 378, which aim to exclude transgender individuals from sports, faced significant opposition from Democrats. Democratic Representative Jodi Emerson highlighted that not one Wisconsin athlete testified to the need for this legislation, even after over 12 hours of testimony — the vast majority of people testifying opposed the bills.
In response, Republican Representative Nik Rettinger bafflingly suggested that "an increase in injuries" might be attributed to transgender individuals, despite evidence indicating only 6 known transgender athletes currently competing in the state.
One Republican, Representative Jerry O'Connor, took particular offense to being called hateful, stating that Democrats and trans people were "bullying" Republicans for supporting legislation like this. It is important to note that there have been over 500 anti-trans bills in the last year, with many targeting transgender youth. Some of these bills explicitly legalize bullying behavior by other students, such as deliberately calling a trans peer by their old name and pronouns. It is likewise worth mentioning that 61% of transgender kids report being bullied in school.
Ultimately, the bills passed 63-35 along party lines, with not a single Democrat voting for the bills. This is short of the votes needed to overturn a veto that has been promised by Governor Evers.
Following the passage of these bills, the Assembly heard Assembly Bill 465, a bill banning gender affirming care for transgender youth in opposition to unanimous agreement by medical organizations and scientific consensus.
The first representative to speak on the bill was Democratic Representative Melissa Ratcliff, who has a transgender kid. In a heartfelt speech, she stated, "My son is transgender," as she proceeded to tell her son's moving story. Speaking to the legislation, she closed by saying, "[you're] using children as pawns in your political game. It's sad. It's mean. It's bullying kids." Assembly Democrats erupted in applause following her words.
See her speech here:
Republicans responded to her remarks with disdain and unfounded claims regarding care. Representative Robin Vos asserted that "three-year-olds" were being "mutilated," a statement entirely lacking in factual basis. Gender-affirming medical care typically commences with puberty blockers, which are administered, as the name implies, after the onset of puberty. Hormone therapy is generally introduced later in a transgender person's teenage years, and surgical interventions are exceptionally rare, with many states unable to cite a single instance involving transgender youth.
Representative Wichgers, another Republican, advocated for bans affecting those up to 25-30 years old, mirroring similar legislation proposed in several states this year. Representative Tusler, also from the Republican party, labeled gender-affirming care as "child abuse." Notably, Texas faced controversy in 2022 when it investigated parents of transgender youth for child abuse, even coming close to removing their children, until the state's supreme court intervened.
Republican Representative Brandtjen erroneously described gender-affirming vaginoplasty as "an open wound with hair," a statement that has no grounding in fact. She concluded by asserting, "we never hear about the detransitioners," despite subsequently mentioning Chloe Cole, one of the dozen or so political detransitioners frequently showcased from one state to another to bolster anti-trans legislation. Notably, Wisconsin Republicans were unable to present even one detransitioner from within the state to speak in support of these bills.
Democrats pushed back heavily. Representative Robyn Vining remarked, "These bills were hatched by people who aren't even Wisconsinites." She pointed to leaked emails from an anti-trans working group, highlighting their scramble to answer why gender-affirming care seemed to diminish suicide rates. Addressing Republicans' frequent misinterpretation of research, notably a Swedish study that is often erroneously cited as claiming "transition makes people more suicidal," Representative Snodgrass voiced exasperation: "If I have to hear one more person talk about a Danish, Swedish study when we have all of these studies from our country [supporting gender affirming care]…"
The bill went on to pass by the same 63-35 margin to the transgender sports bans. Governor Evers, when standing with those testifying against the bills, promised a veto. Representative Greta Neubauer confirmed this expectation still holds true, stating, "these bills will not become law."
Despite being only a few votes shy of a veto proof majority, Republicans failed to convince Democrats to vote against transgender people. This stands in stark contrast to a state like Kansas, where Democratic Representative Marvin Robinson cast the deciding vote for anti-trans bills in the state, leading to many in the LGBTQ+ community feeling betrayed. Likewise in North Carolina, Representative Tricia Cotham left the party and joined the Republican Party, breaking anti-trans vetoes in that state as well.
The bill now advances to the Senate, where passage also seems likely. Upon approval, it will be presented to Governor Evers for his signature, where he is anticipated to veto it. If the final vote counts remain unchanged, Representative Neubauer's assertion will ring true: the massive opposition to anti-trans legislation in Wisconsin will have effectively halted this legislation in its tracks.
****************************************************************************
Erin Reed is a transgender woman (she/her pronouns) and researcher who tracks anti-LGBTQ+ legislation around the world and helps people become better advocates for their queer family, friends, colleagues, and community. Reed also is a social media consultant and public speaker.
Follow her on Twitter (Link)
Website here: https://www.erininthemorning.com/
******************************************************************************************
The preceding article was first published at Erin In The Morning and is republished with permission.