Pennsylvania woman raises $20K for library after they were denied funds
Republicans Stuart Ulsh & Randy Bunch voted against approving the funding saying they believe the LGBTQ+ community is a hate group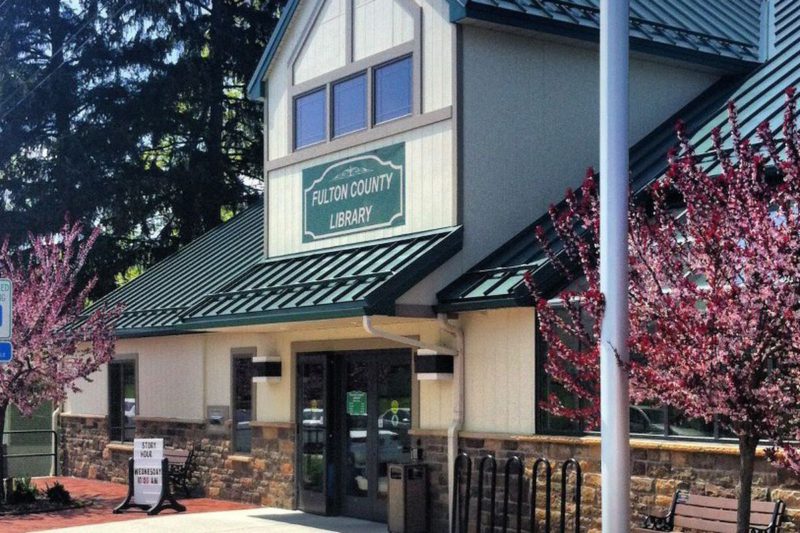 FULTON COUNTY, Pa. — A Pennsylvania woman has raised over $20,000 for the Fulton County Library after two Republicans denied it $3,000 in additional funding because the library let a local LGBTQ+ support group host bi-weekly meetings in its public space.
Last week, the Fulton County News reported that county commissioners opted not to approve an additional $3,000 for the local library during a meeting discussing the county's 2022 draft budget.
According to the Philadelphia Inquirer, the library's small county subsidy was slashed in half during the Great Recession. The additional $3,000 would have brought its total stipend back up to $15,000.
According to the Fulton County News, the three-member panel voted 2-1 not to approve the funding — Commissioner Paula Shives was the lone vote in favor. Republicans Stuart Ulsh, chair of the Fulton County Commissioners, and Randy Bunch, vice-chair, were the votes against approving the funding.
Shives reportedly asked for clarification on their votes, and both Ulsh and Bunch responded in their own words that they believe the LGBTQ+ community is a hate group.
"If we support them, we have to support Proud Boys and Black Lives Matter," said Bunch, who has received national attention for an 8-foot-high portrait of former President Donald Trump on the wall of his construction company.
Ulsh agreed with Bunch and added: "Do we want Muslims moving into our county?" He then cited an internet conspiracy theory about a Muslim man being arrested with a 30-year blueprint for taking over America. According to a Snopes fact-check, the story is not true.
Later, Bunch clarified his position with the Fulton County News.
"I don't hate anybody," he told the newspaper. "I'm just saying that LGBTQ and any of those organizations make people upset. I personally think none of them need any part in Fulton County. I don't dislike anybody; I just don't want something that's going to create friction between people."
Fulton County Library Director Jamie Brambley told the Los Angeles Blade that she was "disheartened and disappointed" by the denial, especially because of the reasoning. "Usually we just get a denial," she said.
When Emily Best, a 38-year-old former resident of Fulton County, saw the news, she decided to take matters into her own hands by starting a GoFundMe to help raise money for the Fulton County Library. The fundraiser has garnered over $20,000 as of Wednesday.
"I was just like, well, I should just make a GoFundMe for this and try to raise that $3,000 and maybe a little extra to show the library and other people who aren't of the majority in the community that there is support," she told the Blade. "Then it just sort of blew up and now it's over $20,000. So it's just really, really crazy."
Brambley said that the library is "overwhelmed" by the amount of support they are getting. "We are grateful to our community for supporting us in our mission and vision of providing open access libraries that are set up to be inclusive institutions to serve the entire community," she said. "And we are proud to continue our service in that respect."
Best, now a resident of Chambersburg, Pennsylvania, said that most Fulton County is white, Christain and conservative. "Even though it is a large majority, every single person who lives there believes the exact same things and has the exact same identity," she said.
"I think, because it is such a big majority, elected officials and other influential members of the community think that they can just act as though every single person agrees with them all the time," she said. "And that they have this huge mandate to ignore, or worse, denigrate other people who are different."
According to election results, 85.31% of Fulton County residents voted for Trump in the 2020 election, the largest percentage of any county in Pennsylvania. Census data shows that nearly 97% of county residents are white.
Though she has a strong network on Twitter, especially in Pennsylvania politics, she was not expecting the GoFundMe to spread as quickly as it did.
"I figured we would make $5,000," she said. "I just didn't expect that we would make it by Friday morning, within 12 hours. Then it just started snowballing."
Best said the library was a "big part" of the community and her life. Out of the many things the library had to offer — like internet, computer access, and children's toys and puzzles — Best noted that she appreciated the selection of books, especially those that represented a different point of view.
Overall, she is just thankful she could help. "I am happy I was at the right place at the right time to get this going and get the community the support that it needs."
Teachers told to deadname or misgender students in Pennsylvania
U.S. Office of Civil Rights recognizes a school's policy or practice of refusing to use a transgender student's pronouns violates Title IX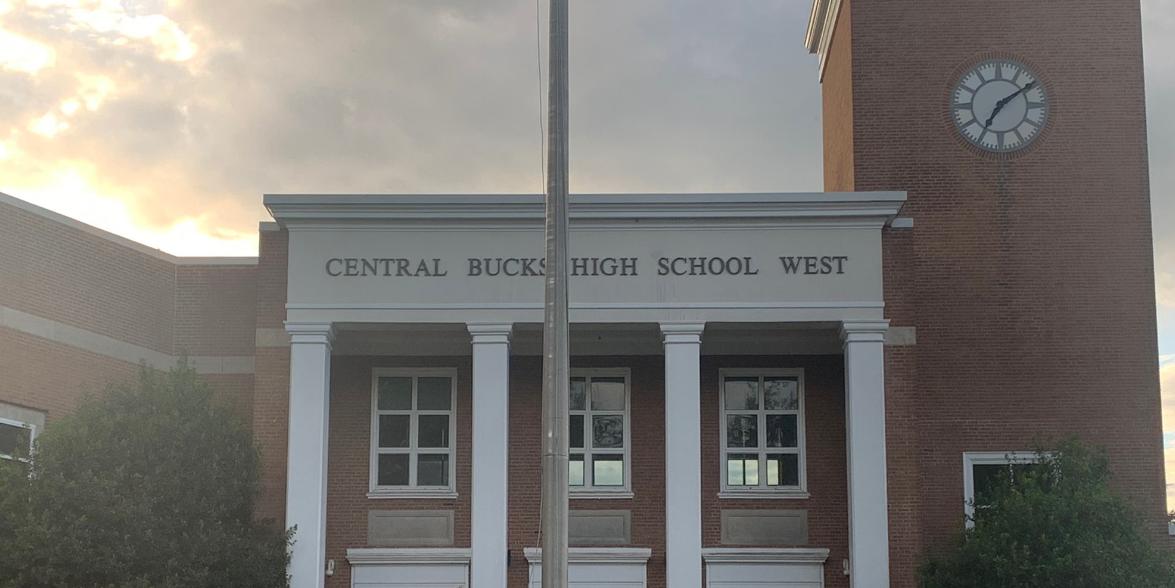 DOYLESTOWN, Pa.  Teachers at Central Bucks West High School in Bucks County say they were told by administrators to not use a student's preferred name or pronoun if it does not match with the information in the school's database. 
The new policy known as the "Gender Identification Procedure" introduced at a faculty meeting six days into the school year, prohibits staff and faculty from using a student's chosen gender identity by administrators who also told them they have to follow parents' or guardians' wishes if they differ from a student's.
Philadelphia's local PBS and NPR outlet WHYY News reported that the new policy has received pushback from teachers including Becky Cartee-Haring, who has taught English at Central Bucks West for 16 years.
"A lot of us are distraught," she told WHYY adding, "I physically felt sick in that meeting, listening to an administrator basically argue that we were going to protect ourselves by outing children … it's heart wrenching … It's just cruel."
"What the children wanted was completely irrelevant," said David Klein, who has been teaching social studies at Central Bucks West for 26 years.
Klein said he's not going to follow the new procedure.
"There's no way I'm hurting a kid. Hell no. I cannot be complicit in harming children," Klein said, raising his voice. "And I said this in the meeting … this is the most at-risk marginalized group of students, they need our support more than anyone else. No! Kid says, 'Call me Tony,' I'm calling them Tony!"
Being forced to misgender or deadname a student is unacceptable to some of the teachers including Klein at Central Bucks West.
Klein said even if he faces a parent who does not want their child to be called a name that the child prefers, he will continue to prioritize the student.
"My job is to educate your kids, to prepare them for the future, to make them feel safe, period. That's my calling. Pardon me," Klein told WHYY choking up. "I'm calling you Tony because you need to feel safe in my classroom. How else are you going to learn? And if they want to fire me, that's their business."
Two Legal groups say this new policy may run the risk of putting the school district 'legal hot water.' The ACLU of Pennsylvania's legal director Vic Walczak warned "That right does not exist, at least not in the way that these parents are trying to claim it does," referring to the impetus behind the new policy by some parents who had pushed for it.
WHYY also reported that Kristina Moon, senior staff attorney at the Education Law Center, pointed out that federal courts have recognized "a student's right to privacy in their sexual orientation and gender identity, including with respect to their family members."
"Persistently and purposely misgendering students … can also be considered harassment that violates both federal anti-discrimination laws and the 14th Amendment to the U.S. Constitution," Walczak added. "It potentially is going to get the school district into legal hot water."
Moon said the U.S. Office of Civil Rights has also recognized that a school's policy or practice of refusing to use a transgender student's pronouns violates Title IX and equal protection rights.