Bi Black man alleges abuse at ICE detention center
"White's case is not an anomaly or an exception within the system, but rather the norm- the world needs to know what's been going on"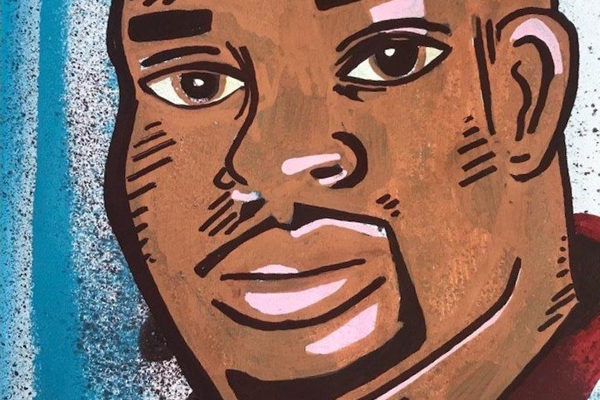 BOWLING GREEN, Va. – A bisexual Black man in U.S. Immigration and Customs Enforcement custody says he continues to suffer abuse at the Virginia detention center in which he is being detained.
Paul White has been in ICE custody at the Caroline Detention Center in Caroline County, which is roughly 70 miles south of D.C., since August 2020.
Amanda Díaz of Freedom for Immigrants, a group that seeks to end the detention of immigrants and asylum seekers, in a July 15 complaint she sent to Caroline Detention Facility Supt. Paul Perry, ICE Washington Field Office Director Matthew Munroe, Department of Homeland Security Officer for Civil Rights and Civil Liberties Katherine Culliton-González and DHS Inspector General Joseph V. Cuffari notes three specific "use of force" incidents against White.
The complaint notes three Caroline Detention Facility staffers on Nov. 5, 2020, brought White to a "rover security office" in the back of the dining hall after he complained about the quality of the food he received for dinner. White alleges one of the staffers then "grabbed" him "by his jumper collar and slammed him into the door, threatening that if he moved or said anything, he was going to kill him."
White during a Nov. 11 telephone interview from the Caroline Detention Facility told the Washington Blade that the staffer assaulted him in an area without video surveillance. White said he filed a complaint with ICE, but "nothing happened."
The complaint notes the same Caroline Detention Facility staffer who assaulted White last November "approached" him "in his dorm" on Feb. 10 and asked to speak to him." White, according to the complaint, "refused" and the staffer "then asked to speak to him in the library, where [White] was under the impression that there were no cameras."
The complaint says White "was afraid to go with" the staffer "to a place with no cameras and refused again." The staffer then "put everyone in the dorm on lockdown and put [White] in segregation and charged him with "approaching" the staffer "in a threatening manner." White, according to the complaint, returned to his dorm after the charge was dismissed.
The complaint states a Caroline Detention Facility staffer on May 10 "handcuffed my client and dragged him across the floor on his knees" after White challenged new rules about where detainees could sit in the dining hall.
"I was cuffed because I refused to walk because I was wrongfully targeted and I was like I'm not going to walk," White told the Blade. "He started dragging me on the ground."
White said the staffer then threatened to mace him.
"He pulled his mace out, had it over my face and threatened me if I don't get up and walk, he was going to mace me," said White. "I turned to him and I was like, 'I'm in cuffs and you're going to mace me.'"
White said the next morning he took 10 600 mg Ibuprofen pills in an attempt to die by suicide. White told the Blade that Caroline Detention Facility staffers placed him into an isolation cell, and the pills were among the personal belongings he said they brought to him.
"I was just tired of the abuse that I've been suffering by the hands of this facility and ICE," said White. "I felt like I was worthless and I just wanted to end the pain."
White described to the Blade another incident in which he said an ICE officer took his blankets and bedsheets away from him after he questioned why they demanded he get out of bed.
"They say we can't be under our covers from 6:30 a.m. to 6:30 p.m.," said White. "I told him that's punishment and this is not prison, and he still went ahead and did it."
White said he didn't get his "stuff back until" 7 p.m. White told the Blade he reported the incident to both ICE and Caroline Detention Facility staffers, but "they did nothing about it."
Freedom for Immigrants, the National Lawyers Guild's National Immigrant Project and the Free Them All VA Coalition on Aug. 31 filed a separate complaint with Culliton-González on behalf of White and 18 other people who are currently in ICE custody at the Caroline Detention Facility or were previously held there.
"Since April 2021, we have received reports from these 19 individuals being held at Caroline Detention Facility who have called the Freedom for Immigrants (FFI) National Immigration Detention Hotline and individual advocates to report that they have suffered from physical and verbal abuse, contaminated food, denials of right to practice religion, medical neglect, denial of disability accommodations, unsanitary conditions, phone access restrictions, solitary confinement and/or COVID-19 negligence," reads the complaint. "These reports demonstrate a pattern and practice of ongoing and blatant violations of the 2011 ICE Performance-Based National Detention Standards, with which Caroline Detention Facility is required to comply per their contract with ICE."
White told the Blade that he tested positive for COVID-19 last November. He said he is now vaccinated, but stressed facility staffers don't wear face masks and don't properly clean the detention center.
White also said he had a "mental breakdown" a few weeks ago and a Caroline Detention Facility staff person told him "you need to speak with me first" when he asked to speak with a mental health professional and an ICE officer.
"I said, 'No, you're not mental health and you're not ICE," said White, recalling what he said he told the staff person. "He told me that I'm in his jurisdiction. I said jurisdiction. I said man, listen, you're not going to put no cuffs on me like the last time you did and dragged me."
White told the Blade that he was eventually allowed to see a mental health professional in the infirmary, but the Caroline Detention Facility staffer nevertheless wrote him up and placed him in segregation. White said he was found not guilty, but the staffer who filed the complaint against him later threatened him.
"The captain looked at me and said I was lucky because if it were him he would have hurt me," said White.
White also told the Blade that his overall physical health has deteriorated since he arrived at Caroline Detention Facility.
White fears deportation to 'homophobic' homeland
White is from a country that he asked the Blade not to identify, but he said consensual same-sex sexual relations remain criminalized there.
He arrived in the U.S. in 2001 after his mother sponsored him for a green card.
White lived in New York for several years. He worked as a cable company technician before he began an entertainment company and opened a restaurant. White, who has a daughter, moved to Henrico County, Va., in 2012.
He said he was arrested in Chesterfield County, Va., but did not tell the Blade why.
"Basically, as a Black man I was targeted and the justice system basically sent me to prison," said White.
White has asked the U.S. to grant him protection under the U.N. Convention against Torture due to the persecution he said he would suffer in his home country because of his sexual orientation.
An immigration judge in May ruled against White.
White appealed the ruling to the Virginia-based Board of Immigration Appeals, but it dismissed his case last week.
"Mr. White is currently exploring options to continue pursuing his case," White's former attorney, Leanne Gale, told the Blade in an email.
White told the Blade he is "pretty much scared to my gut" about being deported to his home country.
"I'm going back to a country that I left 20 years ago and I have no financial support," he said. "Basically, I have to go back to the same place where they're waiting for me, that I'm going to be harmed."
White further described his country as "homophobic."
"The laws stated that if you're gay or lesbian, you're supposed to be locked up and persecuted," he said. "I see guys got killed, burned and beaten with car tires. I've heard of people who got shot and the police's not going to do nothing about it … the communities govern themselves. When you're been exposed as being gay, lesbian or bisexual, even your mom, your dad, your cousins, your uncles, they're all against you and you potentially might not be killed by a stranger. You might be killed by your own parents."
ICE 'has zero tolerance for all forms of abuse'
ICE spokesperson James Covington in a statement he sent to the Blade on Monday did not specifically comment on White's allegations. Covington, however, stressed ICE "has zero tolerance for all forms of abuse, assault, or neglect against individuals in the agency's custody. Furthermore, ICE practices strict adherence to all federally mandated COVID-19 protocols at all of our facilities."
"ICE focuses on prevention and intervention with specific requirements for detainee supervision, classification, and background checks for staff and contractors," said Covington. "Moreover, ICE works extensively to ensure that all detainees are aware of how to make an allegation of abuse or assault, that allegations are treated seriously, that detainees are protected and provided all required services, and that thorough investigations are completed. The agency has implemented policies and procedures to establish an environment where staff and detainees are encouraged and feel comfortable reporting allegations and do not face any retaliation for bringing to light concerning behavior. ICE and facility staff receive specialized training to appropriately respond to all allegations in a professional and timely manner."
White in a follow-up statement to the Blade said he has "not personally seen any investigation" done in response to his complaints.
"I tried to press charges and they wouldn't help me," he said. "They do not take any of our complaints seriously."
LGBTQ immigrant groups rally behind White
The Queer Detainee Empowerment Project, the Black LGBTQIA+ Migrant Project and La ColectiVA have launched a campaign that urges ICE to release White. The groups have also been adding money to White's commissary account at the Caroline Detention Facility.
Uchechukwu Onwa, co-director of the Queer Detainee Empowerment Project, spent three months in ICE custody in Atlanta in 2017 after he arrived in the U.S. from Nigeria. Onwa on Tuesday told the Blade during a telephone interview that he is "not surprised" by White's allegations.
"This is something that we see happen a lot with immigrant communities, but also it's happened more within the LGBTQ immigrant community and then being Black as well, so this is all linked to anti-Blackness, xenophobia and racist attack," said Onwa.
June Kuoch, a Queer Detainee Empowerment Project organizer, agreed.
"Mr. White's case is not an anomaly or an exception within the system, but rather the norm," they said.
"As a Black, bisexual man, Mr. White has been the target of escalated abuse and violence while in detention," Díaz told the Blade in a statement.
She added White "continues to resist, organize and advocate for the release of himself and others despite ICE continuing to target him."
"His leadership and willingness to speak out in the face of ongoing abuse is a salient reminder that no matter where someone came from or who we are, everybody's life is of value and worthy of justice, safety, and dignity," said Díaz.
White told the Blade "the world needs to know what's been going on behind these walls when we've been detained."
"Through my story they can understand and know that ICE itself they have been violating the (U.N.) Convention against Torture, and this is what they've been doing," he said. "They've been torturing us mentally, and sometimes physically."
Risk of monkeypox infection not high, but 'numbers may increase'
Fauci said the current outbreak is predominantly among men who have sex with men among individuals who have had sexual contact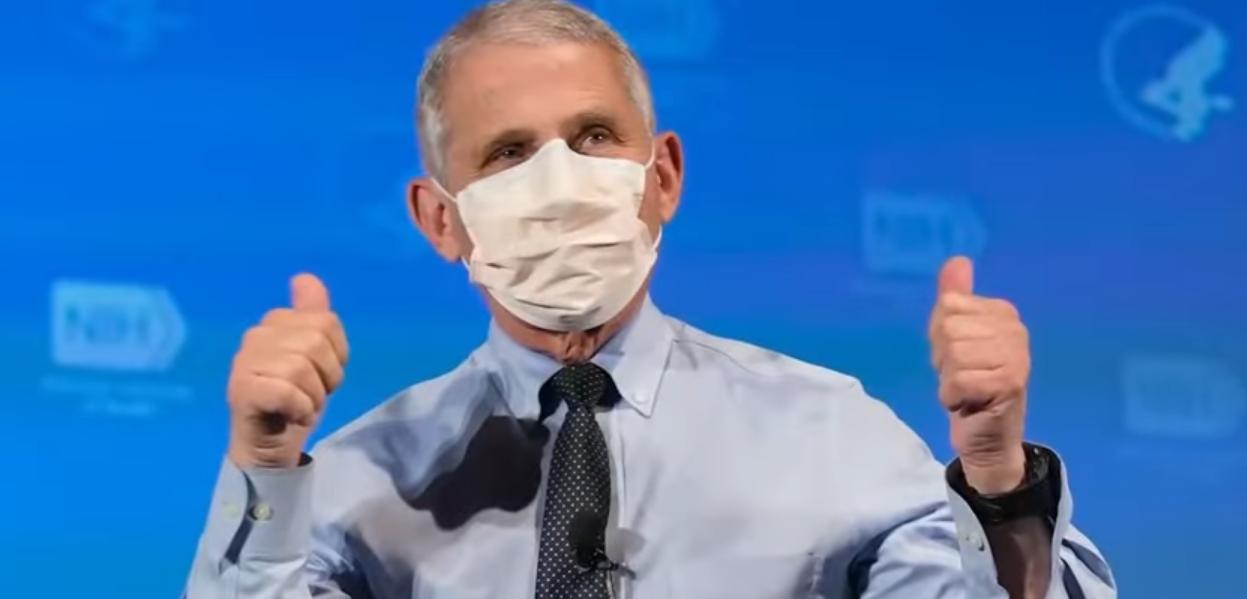 WASHINGTON – Dr. Anthony Fauci, the director of the National Institute of Allergy and Infectious Diseases and the Chief Medical Advisor to the President, who has been at the forefront of the battles against the HIV/AIDS and COVID-19 epidemics, downplayed Wednesday the idea gay and bisexual men are at high risk of contracting monkeypox as the outbreak begins to spread, but cautioned "the numbers may increase."
"Given the numbers I would not say right now at this particular point, that it is a quote, high risk, but the numbers may increase, which means we just have got to be careful and pay attention," Fauci said.
Fauci made the remarks in a conference call with reporters from LGBTQ news outlets on the heels of the Biden administration's announcement that it would ramp up efforts to confront the emerging spread of monkeypox.
On Monday, the Department of Health & Human Services, announced a nationwide vaccination strategy against monkeypox, which consists of providing nearly 300,000 vaccines with priorities for individuals at risk and areas with high rates of infection. An estimated 750,000 vaccines are expected for delivery by the end of summer, according to HHS.
In response to a Blade question about the risk of gay and bisexual men contracting monkeypox, Fauci said that was difficult to quantify and he "wouldn't say low, because then…that can be taken out of context," but went on to express there's a minimal risk of infection if precautions are taken.
"What we're seeing given the number of cases and the rate in which they've accelerated, it's clearly out there," Fauci said. "But when you talk about the large number of gay and bisexual men who have sex with men, that on any given individual contact I think if one is careful, and make sure that both parties in a sexual interaction are aware of lesions that might go unnoticed, then you can go a long way in pure prevention to prevent that from happening, but I think it would be risky to classify it as low, medium or high."
The U.S. has confirmed 306 monkeypox cases across 27 states and Washington, D.C., the Centers for Disease Control announced Tuesday. That represents a surge of 63 cases from the previous week.
Fauci said the current outbreak is predominantly among men who have sex with men among individuals who have had sexual contact. Monkeypox is technically not a sexually transmitted disease, Fauci said, because it's spread through skin-to-skin contact, but "because of the close skin to skin interaction that occurs in sexual contact, that appears to be the modality spread." Monkeypox, Fauci said, is "not fundamentally a lethal infection."
Raj Panjabi, senior director for global health security and biodefense on the White House National Security Council, was also on the call and said the Biden administration's monkeypox plan consists of "three pillars" of testing, vaccines, and outreach.
"In terms of outreach, there is no effective response to an outbreak without a community based response," Panjabi said. "And so we've worked to ensure an open dialogue with leaders and stakeholders in the LGBTQIA+ community. What we've been doing is to try to understand from those most affected by this outbreak, learn from them, help them stay vigilant within the community to protect themselves from the disease and try to adjust our response according to the gaps that they've raised."
The rise in monkeypox infections comes during Pride month, a time when LGBTQ community is engaged in celebrations and oftentimes in close contract and intimate settings, including sexual activity.
Asked by a reporter with NBC News whether this weekend's Pride celebrations may have fueled the spread, Fauci said in theory "the risk is probably increased" in Pride activities "because people tend to get involved in sexual networking there," but precautions at the end of the day would mitigate new infections.
"You don't want to panic people but you want to get people to appreciate, particularly with the Pride activities that are going on now, to be aware and to just be careful," Fauci said. "And being careful can be very practical, but making sure that you're aware of things like skin lesions or lesions around areas of the body, particularly when you're having a sexual encounter. Those are the things we're trying to do."
Biden Administration proposes expanded LGBTQ+ student protections
The proposal is certain to be challenged by the right-wing and it is expected to lead to new legal fights over the rights of trans students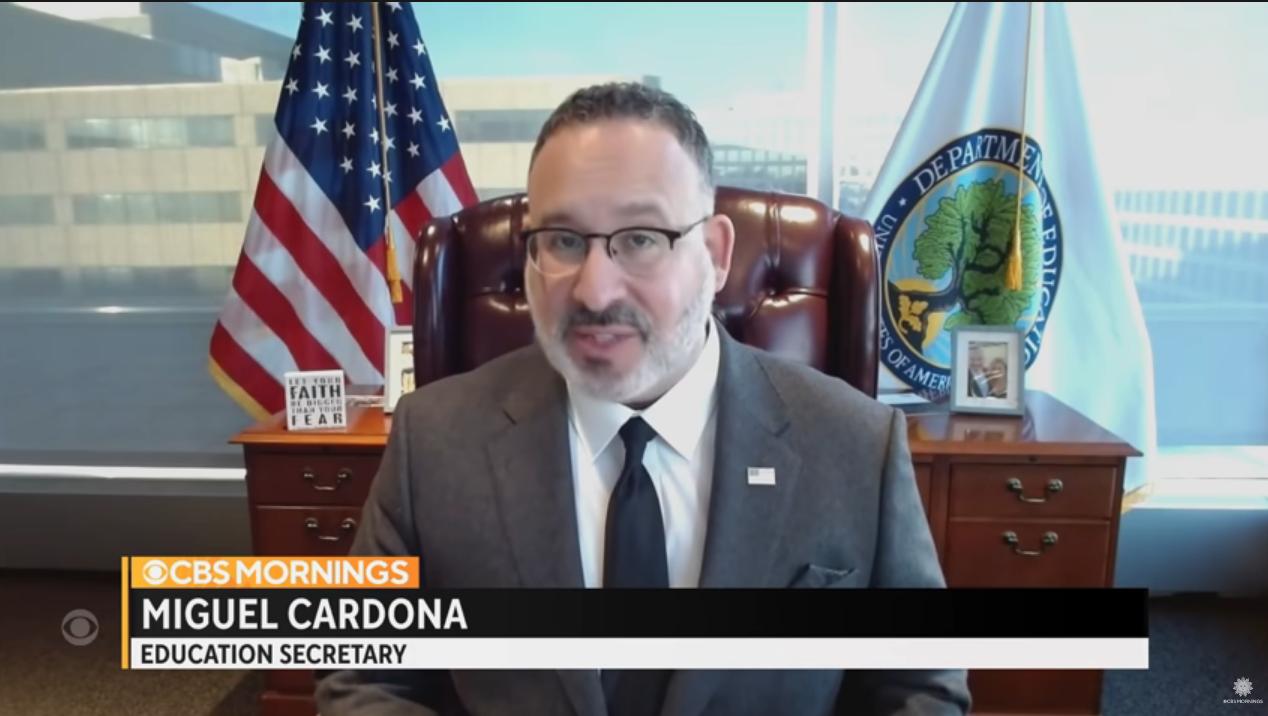 WASHINGTON – The Biden Administration announced that it is proposing overhauling provisions of rules and guidance expanding Title IX protections for LGBTQ students, a dramatic overhaul of campus sexual assault rules, and bolstering rules governing colleges' responsibilities in addressing sexual misconduct.
In making the announcement for the proposed changes on Thursday, U.S. Education Secretary Miguel Cardona said, "As we celebrate the 50th anniversary of this landmark law, our proposed changes will allow us to continue that progress and ensure all our nation's students — no matter where they live, who they are, or whom they love — can learn, grow, and thrive in school."
In the previous Trump Administration, then U.S. Education Secretary Betsy DeVos had issued a controversial new policy in May 2020 that created new rules mandating how schools and universities responded to complaints of sexual misconduct and bolstered the rights of the accused and narrowing the scope of cases colleges are required to investigate.
The Associated Press had reported under the new rules, the definition of sexual harassment is narrowed to include "unwelcome conduct determined by a reasonable person to be so severe, pervasive, and objectively offensive" that it denies a person access to a school's education programs or activity.
The rules received pushback from opponents including the National Women's Law Center. "We refuse to go back to the days when rape and harassment in schools were ignored and swept under the rug," Fatima Goss Graves, the group's president and CEO told the Associated Press. "We won't let DeVos succeed in requiring schools to be complicit in harassment, turning Title IX from a law that protects all students into a law that protects abusers and harassers."
The proposed regulations would:
Clearly protect students and employees from all forms of sex discrimination.
Provide full protection from sex-based harassment.
Protect the right of parents and guardians to support their elementary and secondary school children.
Require schools to take prompt and effective action to end any sex discrimination in their education programs or activities – and to prevent its recurrence and remedy its effects.
Protect students and employees who are pregnant or have pregnancy-related conditions.
Require schools to respond promptly to all complaints of sex discrimination with a fair and reliable process that includes trained, unbiased decisionmakers to evaluate the evidence.
Require schools to provide supportive measures to students and employees affected by conduct that may constitute sex discrimination, including students who have brought complaints or been accused of sex-based harassment.
Protect LGBTQI+ students from discrimination based on sexual orientation, gender identity, and sex characteristics.
Clarify and confirm protection from retaliation for students, employees, and others who exercise their Title IX rights.
Improve the adaptability of the regulations' grievance procedure requirements so that all recipients can implement Title IX's promise of nondiscrimination fully and fairly in their educational environments.
Ensure that schools share their nondiscrimination policies with all students, employees, and other participants in their education programs or activities.
A press release from the Education Secretary's office, spelled out that the proposed regulations will advance Title IX's goal of ensuring that no person experiences sex discrimination, sex-based harassment, or sexual violence in education.
As the Supreme Court wrote in Bostock v. Clayton County, 140 S. Ct. 1731 (2020), it is "impossible to discriminate against a person" on the basis of sexual orientation or gender identity without "discriminating against that individual based on sex."
The regulations will require that all students receive appropriate supports in accessing all aspects of education. They will strengthen protections for LGBTQI+ students who face discrimination based on sexual orientation or gender identity. And they will require that school procedures for complaints of sex discrimination, including sexual violence and other sex-based harassment, are fair to all involved.
The new rules proposal is almost certain to be challenged by the right-wing and it is expected to lead to new legal fights over the rights of trans students in schools and universities, especially in sports.
As we mark #TitleIXAt50 today, here are six #TitleIX changes ED is proposing to ensure federally funded education programs & activities are free from ALL forms of sex discrimination: [🧵⬇️] pic.twitter.com/C9w4QAKEOj

— U.S. Department of Education (@usedgov) June 23, 2022
New Stonewall National Monument Visitor Center set to open in 2024
"The opening of the Stonewall National Monument Visitor Center is a remarkable moment in the history of Stonewall"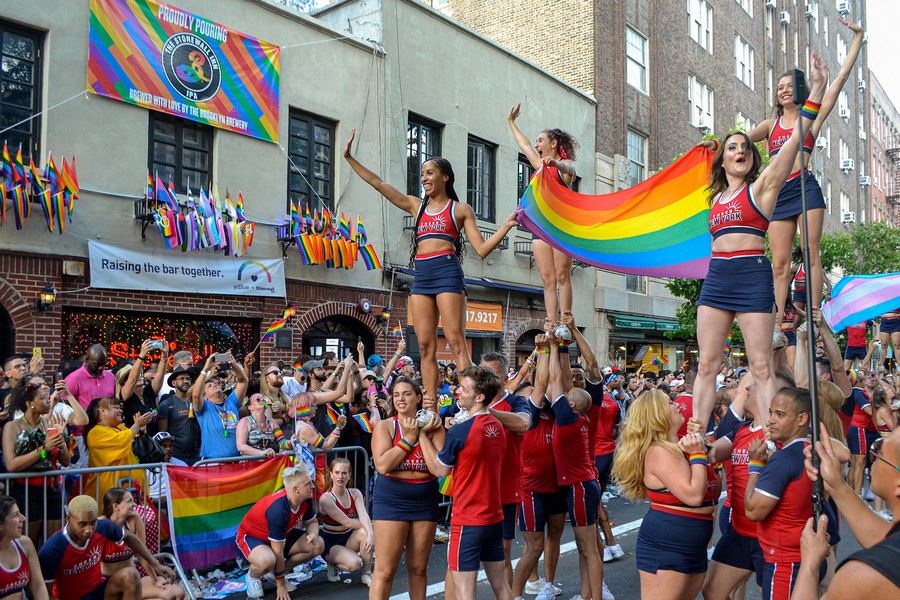 NEW YORK –  Pride Live, a social advocacy and community engagement organization for the LGBTQ+ community, announced plans this week to open the Stonewall National Monument Visitor Center (SNMVC).
When open, this will be the first LGBTQ+ visitor center within the National Park Service (NPS), system of parks and monuments. According to organisers, the center marks a landmark achievement and leap forward in American history. The SNMVC is scheduled to open in the summer of 2024 and will occupy nearly 3,700 square feet at 51 Christopher Street, between Waverly Place and 7th Avenue South in New York City.
Pride Live also noted that with support from Google, the groundbreaking ceremony will be livestreamed at YouTube.com/c/pridelive at 10:30AM ET on June 24.
When the Stonewall Rebellion took place on June 28, 1969, the Stonewall Inn was made up of two locations – 53 Christopher Street, where the current Stonewall Inn bar is located today, and 51 Christopher Street.
Located at 51 Christopher Street, the future home of the SNMVC will reunite the historic Stonewall Inn and commemorate the events of the Stonewall Rebellion in their authentic locations.
"The opening of the Stonewall National Monument Visitor Center is a remarkable moment in the history of Stonewall," said Ann Marie Gothard, President of the Pride Live Board of Directors. "We honor all those who came before us, most especially the queer people fighting for equality at the Stonewall Rebellion. The designation as a National Monument and the opening of this visitor center will memorialize their important legacy in the gay rights movement, and we hope will inspire future generations to continue fighting for LGBTQ+ equality."
In a press release, PrideLive noted: "With a mission to preserve, advance and celebrate the legacy of the Stonewall Rebellion and the Stonewall National Monument, the SNMVC will serve as a beacon for generations to come, providing the unique opportunity to visit the very site where history was made and where the fight for LGBTQ+ equality visibly shifted with new waves of activism. The SNMVC will offer an immersive experience welcoming all people to explore and experience LGBTQ+ history and culture through in-person and virtual tours, lecture series, exhibitions and visual arts displays. In addition, the SNMVC will serve as home base for the dedicated National Park Service Rangers, who are responsible for the preservation of the Stonewall National Monument."
"The designation of Stonewall as a National Monument is an important step in memorializing an invaluable historical landmark that represents courage, hope and triumph for the LGBTQ community," said Secretary of the Interior Deb Haaland. "As President Biden declared in Title VII, 'every person should be treated with respect and dignity and should be able to live without fear,' and the Stonewall National Monument Visitor Center will serve as a place where the LGBTQ community can safely gather to celebrate and commemorate its hard-fought history."
"The new Stonewall National Monument Visitor Center will serve as an important memorial for the Stonewall Uprising, an iconic and pivotal moment in the essential effort to fully realize America's founding ideal that we are all created equal," said U.S. Senator Chuck Schumer. "I'm proud New York will be home to the first LGBTQ+ visitor center within the National Park Service, honoring the LGBTQ+ community and their history. As a proud parent of a LGBTQ+ person, I won't stop fighting against the unprecedented and unjust discrimination the LGBTQ+ community continues to face today."
Founding supporters of the SNMVC include Google – the first corporate partner to sign on, The Kors Le Pere Foundation, JPMorgan Chase & Co., AARP, Target, David Yurman, Amazon, National Football League, Ellen DeGeneres and Portia de Rossi, Lana and Lilly Wachowski, United Therapeutics, New York Yankees and global activist and ally Josephine Skriver, who made the inaugural donation to the campaign.
"It's vital to create safe and inclusive spaces for the LGBTQ community, and we are proud to support the opening of the Stonewall National Monument Visitor Center, a space that will memorialize the legacy of Stonewall," said William Floyd, Senior Director of Public Policy at Google. "This groundbreaking is a significant moment in LGBTQ history, and we are thrilled to share this remarkable occasion with a global audience through our YouTube livestream."
Designated by President Barack Obama on June 24, 2016, the Stonewall National Monument includes the 0.19-acre formerly known as Christopher Park and the surrounding streets including Christopher Street adjacent to the park. The Stonewall National Monument is the first U.S. national monument dedicated to LGBTQ+ rights and history.
The journey in recognizing LGBTQ+ history as American history was aided by entrepreneur, philanthropist and LGBTQ+ activist Tim Gill.
In 2014, the Gill Foundation recognized a glaring omission of historic LGBTQ sites in the nation's official records, and the organization made a grant to the National Park Service to commission a first-of-its-kind LGBTQ Theme Study, published in 2016. A separate advocacy campaign to designate the Stonewall National Monument was spearheaded by the National Parks Conservation Association, which worked with elected officials, NPS, historians and community stakeholders, culminating in 2016.
"The Stonewall National Monument provides the LGBTQ+ community with a physical representation of the struggle for justice and equal treatment under the law and in our society," said Assemblymember Deborah J. Glick. "This place allows for interpretation of the long path that our community has been on and is a way to teach all Americans about who we are. I was proud to be part of the effort to create this monument and am elated to see the groundbreaking of the Stonewall National Monument Visitor Center, which will truly make LGBTQ+ history a part of what draws people to New York City and give weight to our historical record."
"I was proud to champion the effort to designate the first-ever national monument to LGBTQ+ history at the historic site of the Stonewall Uprising in New York City," said Congressman Jerrold Nadler. "The opening of the Stonewall National Monument Visitor Center will allow Americans to learn about these critical events in our history. Now more than ever, it is essential that we recognize the events at Stonewall that launched the modern LGBTQ+ civil rights movement here and worldwide. Since President Obama designated the monument, millions of Americans have had the chance to learn about these historic events. This new visitor center will honor the legacy of the brave members of the LGBTQ+ community who fought for their civil rights and support those who continue the fight for full equality today."
The Stonewall National Monument Visitor Center will be funded by donations from the community and allies. To support this historic effort, please visit www.stonewallvisitorcenter.org or text REBEL to 243725.
For more information, visit www.stonewallvisitorcenter.org