U.S. Health & Human Services rescinds Trump religious waivers
"HHS will not condone the blanket use of religious exemptions against any person including LGBTQ+ persons in taxpayer-funded programs"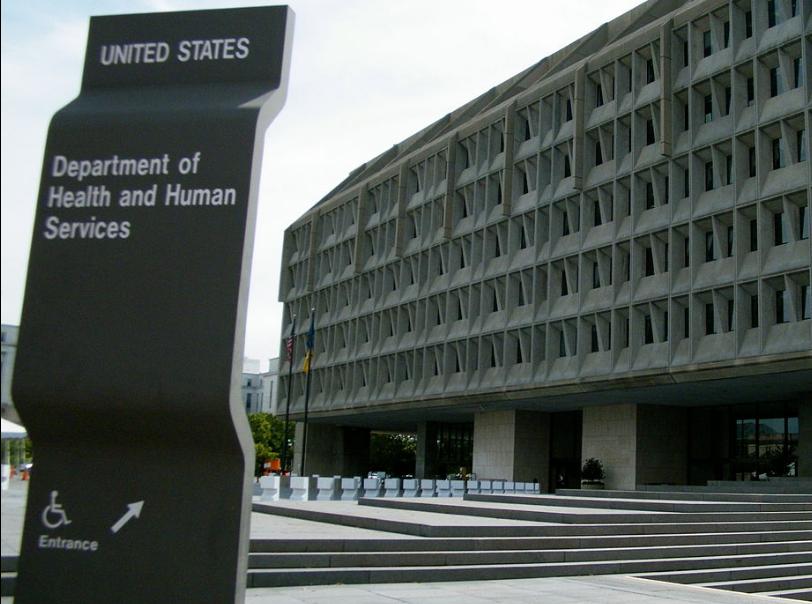 WASHINGTON – The U. S. Department of Health and Human Services (HHS) announced Thursday that it was rescinding what it categorised as "inappropriate, overly broad waivers issued by the prior Administration."
States and child welfare agencies – including States and organizations that did not make such requests – were granted exemptions from program nondiscrimination requirements in a rule that was not in effect. The LGBTQ+ community was directly impacted, especially in cases of healthcare issues.
In a press release Thursday, HHS stated that the Department was reestablishing its long-standing practice of evaluation of religious exemptions and modifications of program requirements on a case-by-case basis, as needed, and as is required by law—which was unprecedently changed in 2017 by the Trump Administration.
"HHS will not condone the blanket use of religious exemptions against any person or blank checks to allow discrimination against any persons, importantly including LGBTQ+ persons in taxpayer-funded programs." the Department said in a statement.
Under the Trump Administration, HHS issued letters to three States – South Carolina, Texas, and Michigan – along with certain child welfare agencies in those States, waiving nondiscrimination requirements based on religious objections.
The Department has now determined that these actions were inappropriate and unnecessary, given that the Trump Administration did not enforce civil rights protections in the first instance in grants and instead issued a Notice of Nonenforcement for the 2016 Grants Rule.
"The waivers are inconsistent with the Department's critical goal of combating discrimination based on religion, sexual orientation, and gender identity," the HHS statement read.
"Today's action supports the bedrock American principle and a core mission of our Department – to ensure Americans have access to quality health and human services. Our action ensures we are best prepared to protect every American's right to be free of discrimination," said HHS Secretary Xavier Becerra. "With the large number of discrimination claims before us, we owe it to all who come forward to act, whether to review, investigate or take appropriate measures to protect their rights. At HHS, we treat any violation of civil rights or religious freedoms seriously."
The Department said that it is returning to its longstanding practice of a case-by-case evaluation of requests for religious exemptions, waivers and modifications of program requirements across its components, which is demanded by the Religious Freedom and Restoration Act (RFRA).
RFRA is a federal law with which all federal agencies must comply, the statement continued adding that the Department will continue to evaluate RFRA and other religious conscience laws as these requests come forward.
"Today's action by the Department of Health and Human Services will prevent ongoing discrimination, protect religious freedom and expand civil rights and equal opportunity for LGBTQ people. The U.S. Constitution does not allow government to subsidize private entities that discriminate against us for who we are and who we love," Kierra Johnson, Executive Director of the National LGBTQ Task Force said in an emailed statement.
Veterans can now identify as Trans, nonbinary, on VA medical records
About 80 percent of trans veterans have encountered a hurtful or rejecting experience in the military because of their gender identity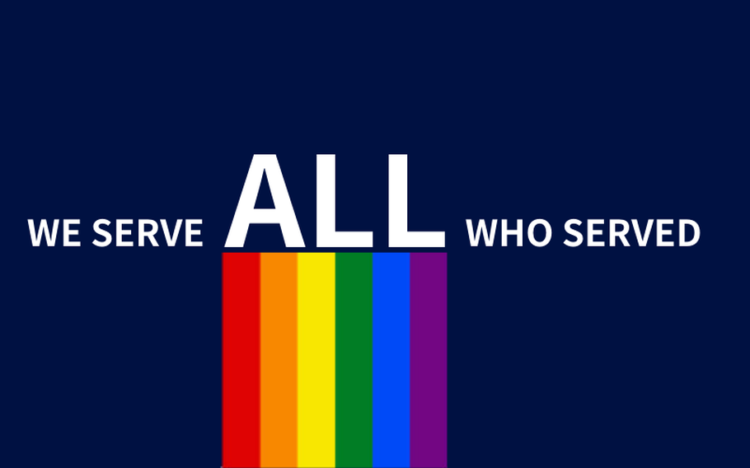 WASHINGTON – Veterans Affairs Secretary Denis McDonough announced Wednesday that his department added the options of transgender male, transgender female, nonbinary and other, when veterans select their gender, in medical records and healthcare documentation.
"All veterans, all people, have a basic right to be identified as they define themselves," the VA Secretary said in a statement. "This is essential for their general well-being and overall health. Knowing the gender identity of transgender and gender-diverse veterans helps us better serve them."
The statement also noted that the change allows health-care providers to better understand and meet the medical needs of their patients. The information also could help providers identify any stigma or discrimination that a veteran has faced that might be affecting their health.
McDonough speaking at a Pride Month event last June at the Orlando VA Healthcare System, emphasized his support for Trans and LGBQ+ vets.
McDonough said that he pledged to overcome a "dark history" of discrimination and take steps to expand access to care for transgender veterans.
With this commitment McDonough said he seeks to allow "transgender vets to go through the full gender confirmation process with VA by their side," McDonough said. "We're making these changes not only because they are the right thing to do, but because they can save lives," he added.
In a survey of transgender veterans and transgender active-duty service members, transgender veterans reported several mental health diagnoses, including depression (65%), anxiety (41%), PTSD (31%), and substance abuse (16%). In a study examining VHA patient records from 2000 to 2011 (before the 2011 VHA directive), the rate of suicide-related events among veterans with a gender identity disorder (GID) diagnoses was found to be 20 times higher than that of the general VHA patient population.
McDonough acknowledged the VA research pointing out that in addition to psychological distress, trans veterans also may experience prejudice and stigma. About 80 percent of trans veterans have encountered a hurtful or rejecting experience in the military because of their gender identity.
"LGBTQ+ veterans experience mental illness and suicidal thoughts at far higher rates than those outside their community," McDonough said. "But they are significantly less likely to seek routine care, largely because they fear discrimination.
"At VA, we're doing everything in our power to show veterans of all sexual orientations and gender identities that they can talk openly, honestly and comfortably with their health care providers about any issues they may be experiencing," he added.
All VA facilities have had a local LGBTQ Veteran Care Coordinator responsible for helping those veterans connect to available services since 2016.
"We're making these changes not only because they are the right thing to do but because they can save lives," McDonough said. He added that the VA would also change the name of the Veterans Health Administration's LGBT health program to the LGBTQ+ Health Program to reflect greater inclusiveness.
Much of the push for better access to healthcare and for recognition of the trans community is a result of the polices of President Joe Biden, who reversed the ban on Trans military enacted under former President Trump, expanding protections for transgender students and revived anti-bias safeguards in health care for transgender Americans.
Federal agency to investigate Trans student's Title IX complaint
The Uni discriminated by directing her either to withdraw from classes or face discipline because she publicly identified as trans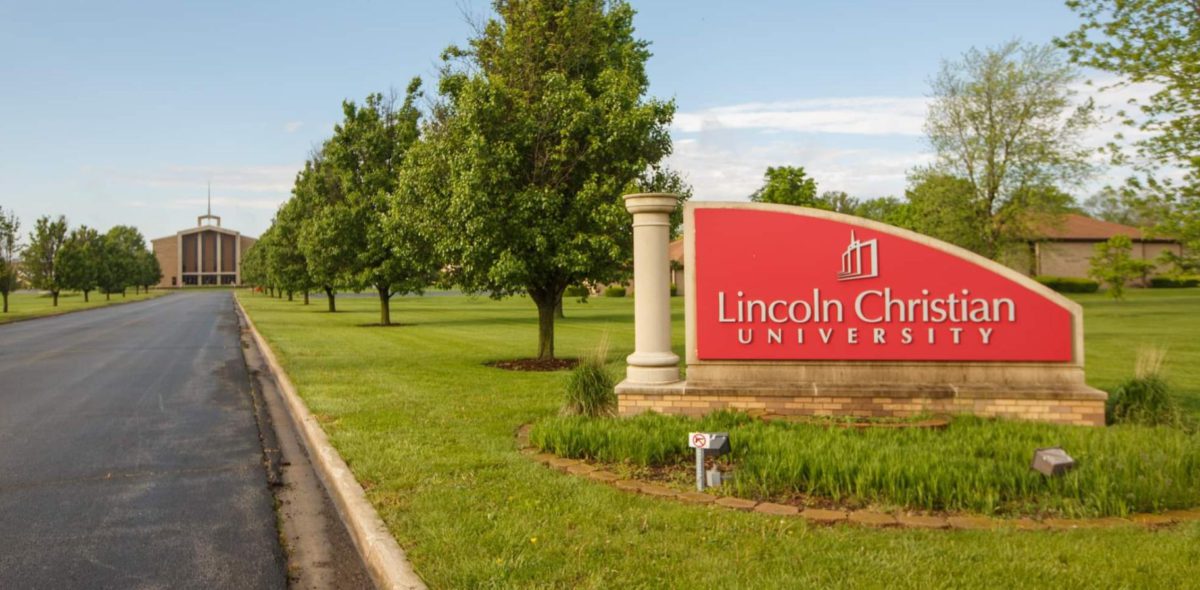 PORTLAND, Or. – The Religious Exemption Accountability Project (REAP) received notice from the Office for Civil Rights (OCR) of the U.S. Department of Education (DOE) last week that the agency will initiate a Title IX investigation of Lincoln Christian University (LCU) based on a complaint REAP submitted to OCR last October on behalf of Kalie Hargrove, a trans woman and former LCU student.
OCR's notification letter cited an allegation made in the complaint that "in August 2021, the University discriminated against Kalie Hargrove (Student A) on the basis of sex (gender identity) by directing her either to withdraw from classes or face discipline because she publicly identified as transgender."
"We are glad to see the Office for Civil Rights take this important step in protecting the rights of LGBTQ+ students at taxpayer-funded religious colleges." REAP founder and director, Paul Southwick said, adding: "However, we fear that the religious exemption to Title IX will likely result in the dismissal of Kalie's complaint."  
Upon learning of the Title IX investigation, Hargrove commented, "You don't want to get your hopes up because there's no indication so far that the government gives a damn about LGBTQ+ students at religious schools."
Hargrove has requested to join as a plaintiff in a class action lawsuit filed by the Portland, Oregon based REAP against the DOE last year challenging the constitutionality of the religious exemption to Title IX, a law prohibiting discrimination on the basis of sex by schools receiving Federal financial assistance.
Federal LGBTQ+ data collection for coronavirus pandemic impact lacking
"Only California has reported data publicly-They're not reporting the data itself…And they're also just asking people who tests positive"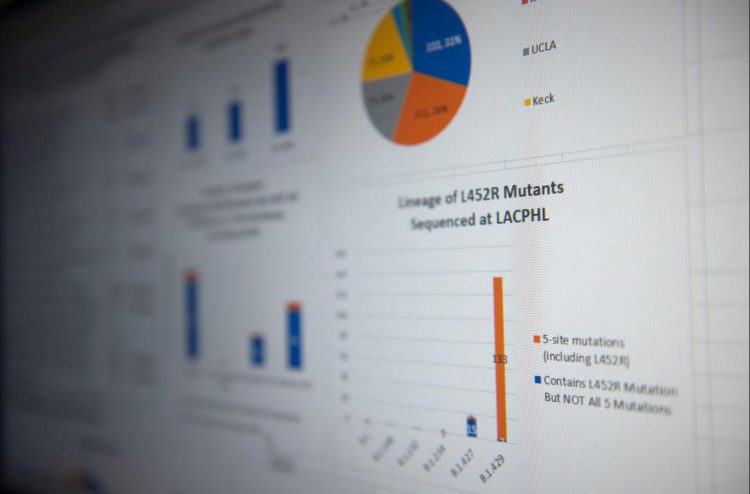 BOSTON – Despite requests since the start of the COVID pandemic for the U.S. government to enhance data collection for patients who are LGBTQ, the Centers for Disease Control & Prevention is still falling short on issuing nationwide guidance to states on the issue, a leading expert health on the issue told the Blade.
With a renewed focus on COVID infections reaching new heights just before the start of the holidays amid the emergence of Omicron, the absence of any LGBTQ data collection — now across both the Trump and Biden administrations — remains a sore point for health experts who say that information could be used for public outreach.
Sean Cahill, director of Health Policy Research at the Boston-based Fenway Institute, said Wednesday major federal entities and hospitals have been collecting data on whether patients identify as LGBTQ for years — such as the National Health & Nutrition Examination Survey, which has been collecting sexual orientation data since the 1990s — but the CDC hasn't duplicated that effort for COVID even though the pandemic has been underway for two years.
"It's not like this is a new idea," Cahill said. "But for some reason, the pandemic hit, and all of a sudden, we realize how little systematic data we were collecting in our health system. And it's a real problem because we're two years into the pandemic almost, and we still don't know how it's affecting this vulnerable population that experiences health disparities in other areas."
The Blade was among the first outlets to report on the lack of efforts by the states to collect data on whether a COVID patient identifies as LGBTQ, reporting in April 2020 on the absence of data even in places with influential LGBTQ communities. The CDC hasn't responded to the Blade's requests for nearly two years on why it doesn't instruct states to collect this data, nor did it respond this week to a request for comment on this article.
Cahill, who has published articles in the American Journal of Public Health on the importance of LGBTQ data collection and reporting in COVID-19 testing, care, and vaccination — said he's been making the case to the CDC to issue guidance to states on whether COVID patients identify as LGBTQ since June 2020.
Among those efforts, he said, were to include two comments he delivered to the Biden COVID-19 Health Equity Task Force in spring 2021, a letter a coalition of groups sent to the Association of State & Territorial Health Officers asking for states to collect and report SOGI in COVID in December 2020 as well as letters to HHS leadership and congressional leadership in spring and summer 2020 asking for them to take steps to encourage or require SOGI data collection in COVID.
Asked what CDC officials had to say in response when he brought this issue to their attention, Cahill said, "They listen, but they don't really tell me anything."
"We've been making that case, and to date, as of December 22, 2021, they have not issued guidance, they have not changed the case report form. I hope that they're in the process of doing that, and maybe we'll be pleasantly surprised in January, and they'll come up with something…I really hope that's true, but right now they're not doing anything to promote SOGI data collection and reporting in surveillance data."
In other issues related to LGBTQ data collection, there has been a history of states resisting federal mandates. The Trump administration, for example, rescinded guidance calling on states to collect information on whether foster youth identified as LGBTQ after complaints from states on the Obama-era process, much to the consternation of LGBTQ advocates who said the data was helpful.
The White House COVID-19 Health Equity Task Force has at least recognized the potential for enhancing LGBTQ data collection efforts. Last month, it published an implementation plan, calling for "an equity-centered approach to data collection, including sufficient funding to collect data for groups that are often left out of data collection (e.g….LGBTQIA+ people)."
The plan also calls for "fund[ing] activities to improve data collection…including tracking COVID-19 related outcomes for people of color and other underserved populations," and specifically calls for the collection of LGBTQ data.
The importance of collecting LGBTQ data, Cahill said, is based on its potential use in public outreach, including efforts to recognize disparities in health population and to create messaging for outreach, including for populations that may be reluctant to take the vaccine.
"If we see a disparity, we can say: Why is that?" Cahill said. "We could do focus groups of the population — try to understand and then what kind of messages would reassure you and make you feel comfortable getting a vaccine, and we could push those messages out through public education campaigns led by state local health departments led by the federal government."
The LGBTQ data, Cahill said, could be broken down further to determine if racial and ethnic disparities exist within the LGBTQ population, or whether LGBTQ people are likely to suffer from the disease in certain regions, such as the South.
"We have data showing that lesbian or bisexual women, and transgender people are less likely to be in preventive regular routine care for their health," Cahill said. "And so if that's true, there's a good chance that they're less likely to know where to get a vaccine, to have a medical professional they trust to talk to about it today."
Among the leaders who are supportive, Cahill said, is Rachel Levine, assistant secretary for health and the first openly transgender person confirmed by the U.S. Senate for a presidential appointment. Cahill said he raised the issue with her along with other officials at the Department of Health & Human Services three times in the last year.
In her previous role as Pennsylvania secretary of health, Levine led the way and made her state the first in the nation to set up an LGBTQ data collection system for COVID patients.
"So she definitely gets it, and I know she's supportive of it, but we really need the CDC to act," Cahill said.
Although the federal government has remained intransigent in taking action, Cahill said the situation has improved among states and counted five states — California, Pennsylvania, Rhode Island, Nevada and Oregon — in addition to D.C. as among those that have elected to collect data on sexual orientation and gender identity of COVID patients.
However, Cahill said even those data collection efforts are falling short because those jurisdictions have merely been public about collecting the data, but haven't reported back anything yet.
"Only California has reported data publicly, and the data that they're reporting is really just the completeness of the data," Cahill said. "They're not reporting the data itself…And they're also just asking people who tests positive. So, if somebody says positive COVID in California, a contact tracer follows up with that individual and asks them a battery of questions, and among the questions that are asked are SOGI questions."
As a result of these efforts, Cahill said, California has data on the LGBTQ status of COVID patients, but the data is overwhelmingly more complete for the gender identity of these patients rather than their sexual orientation. As of May 2021, California reported that they had sexual orientation data for 9.5 percent of individuals who had died from COVID and 16 percent of people who tested positive, but for gender identity, the data were 99.5 percent.