U.S. Health & Human Services rescinds Trump religious waivers
"HHS will not condone the blanket use of religious exemptions against any person including LGBTQ+ persons in taxpayer-funded programs"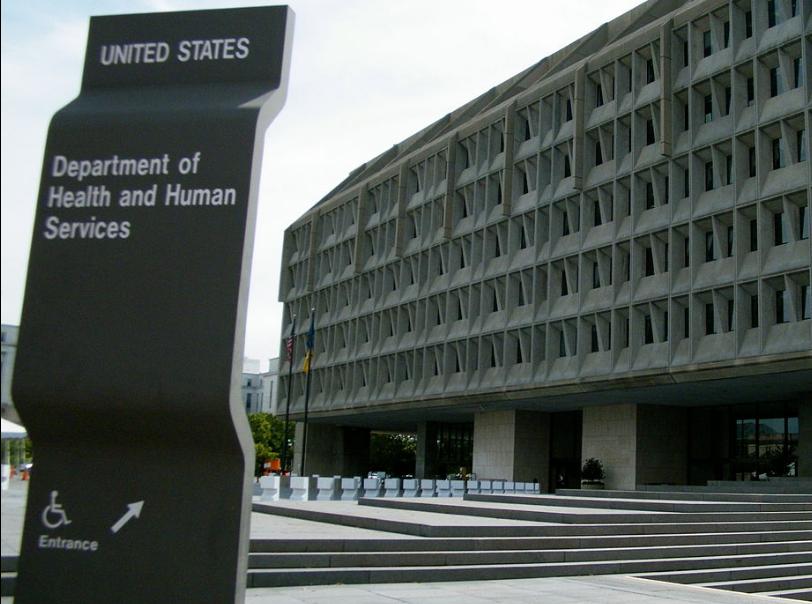 WASHINGTON – The U. S. Department of Health and Human Services (HHS) announced Thursday that it was rescinding what it categorised as "inappropriate, overly broad waivers issued by the prior Administration."
States and child welfare agencies – including States and organizations that did not make such requests – were granted exemptions from program nondiscrimination requirements in a rule that was not in effect. The LGBTQ+ community was directly impacted, especially in cases of healthcare issues.
In a press release Thursday, HHS stated that the Department was reestablishing its long-standing practice of evaluation of religious exemptions and modifications of program requirements on a case-by-case basis, as needed, and as is required by law—which was unprecedently changed in 2017 by the Trump Administration.
"HHS will not condone the blanket use of religious exemptions against any person or blank checks to allow discrimination against any persons, importantly including LGBTQ+ persons in taxpayer-funded programs." the Department said in a statement.
Under the Trump Administration, HHS issued letters to three States – South Carolina, Texas, and Michigan – along with certain child welfare agencies in those States, waiving nondiscrimination requirements based on religious objections.
The Department has now determined that these actions were inappropriate and unnecessary, given that the Trump Administration did not enforce civil rights protections in the first instance in grants and instead issued a Notice of Nonenforcement for the 2016 Grants Rule.
"The waivers are inconsistent with the Department's critical goal of combating discrimination based on religion, sexual orientation, and gender identity," the HHS statement read.
"Today's action supports the bedrock American principle and a core mission of our Department – to ensure Americans have access to quality health and human services. Our action ensures we are best prepared to protect every American's right to be free of discrimination," said HHS Secretary Xavier Becerra. "With the large number of discrimination claims before us, we owe it to all who come forward to act, whether to review, investigate or take appropriate measures to protect their rights. At HHS, we treat any violation of civil rights or religious freedoms seriously."
The Department said that it is returning to its longstanding practice of a case-by-case evaluation of requests for religious exemptions, waivers and modifications of program requirements across its components, which is demanded by the Religious Freedom and Restoration Act (RFRA).
RFRA is a federal law with which all federal agencies must comply, the statement continued adding that the Department will continue to evaluate RFRA and other religious conscience laws as these requests come forward.
"Today's action by the Department of Health and Human Services will prevent ongoing discrimination, protect religious freedom and expand civil rights and equal opportunity for LGBTQ people. The U.S. Constitution does not allow government to subsidize private entities that discriminate against us for who we are and who we love," Kierra Johnson, Executive Director of the National LGBTQ Task Force said in an emailed statement.
Biden administration ends 'Remain In Mexico' policy for asylum seekers
DHS had held off lifting the MPP protocols until after the Supreme Court's ruling and then until the U.S. District Judge lifted his injunction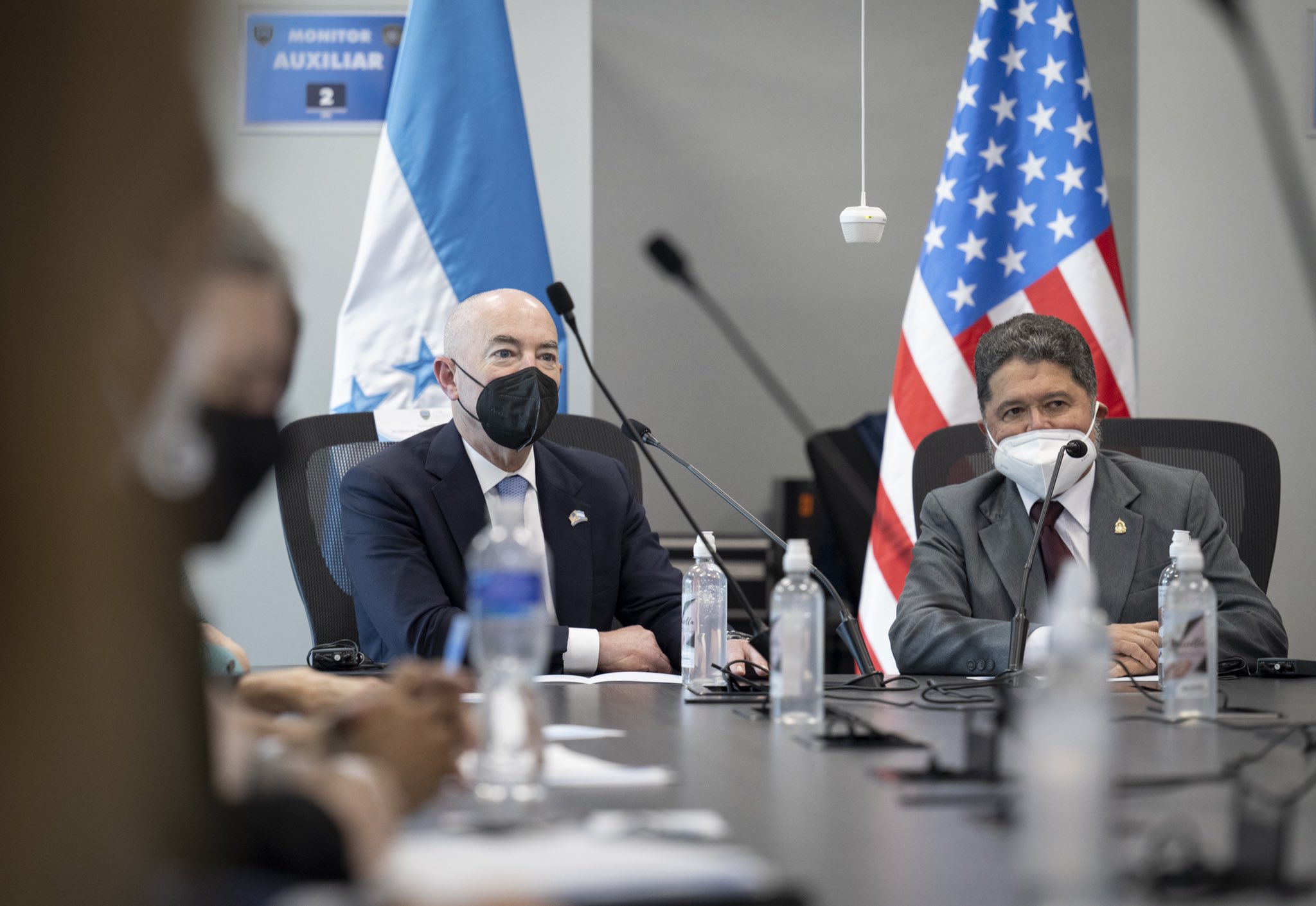 WASHINGTON – The U.S. Department of Homeland Security (DHS) announced Monday that the Migrant Protection Protocols (MPP) colloquially referred to as the 'Remain-in-Mexico' policy for asylum seekers at the nation's Southern border has ended.
In a statement issued yesterday, DHS noted;
"We welcome the U.S. District Court's decision, which follows the U.S. Supreme Court's June 30th decision, to lift the injunction that required DHS to reimplement the Migrant Protection Protocols (MPP) in good faith.
DHS is committed to ending the court-ordered implementation of MPP in a quick, and orderly, manner. Individuals are no longer being newly enrolled into MPP, and individuals currently in MPP in Mexico will be disenrolled when they return for their next scheduled court date.  Individuals disenrolled from MPP will continue their removal proceedings in the United States."
DHS officials had held off lifting the MPP protocols until after the Supreme Court's ruling and then additionally until U.S. District Judge Matthew Kacsmaryk, a Trump appointee in Amarillo, Texas, had lifted his injunction. 
"MPP has endemic flaws, imposes unjustifiable human costs, and pulls resources and personnel away from other priority efforts to secure our border," Secretary of Homeland Security Alejandro N. Mayorkas said as DHS removed the MPP policy.
The DHS statement also noted that the Department will provide additional information in the coming days. "MPP enrollees should follow the directions on their court documents and tear sheets to appear for their scheduled court date as required."
DHS continues to enforce our nation's immigration and public health laws, including the Centers for Disease Control and Prevention's Title 42 public health order as required by court order. Individuals encountered at the Southwest Border who cannot establish a legal basis to remain in the United States will be removed or expelled, the statement added.
HHS broadens definitions for women & LGBTQ+ in healthcare protections
Proposed rule would ensure communities who have had barriers to accessing health care would be able to obtain it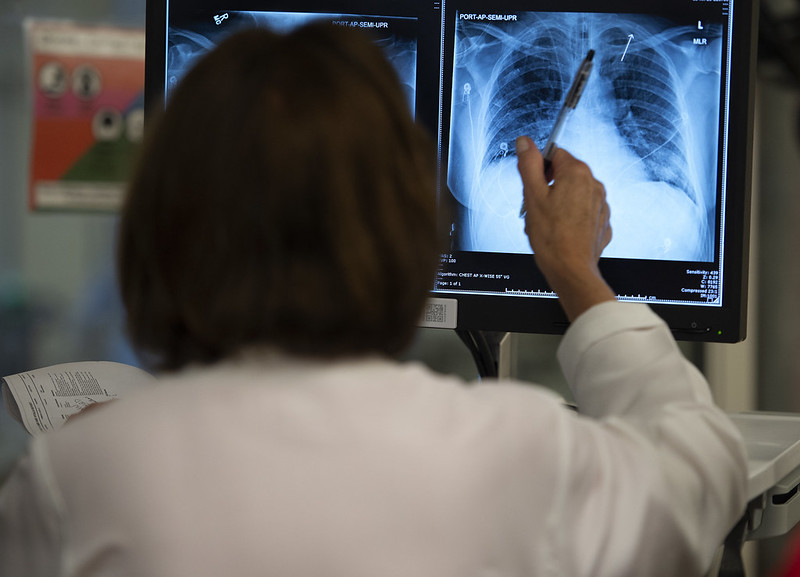 WASHINGTON – A new regulation proposed by the Biden administration seeks to ensure non-discrimination in health care settings for women who have had abortions and LGBTQ people at a time when monkeypox cases continue to increase and fears persist after the U.S. Supreme Court overturned Roe v. Wade.
The new regulation, announced Monday by the Department of Health & Human Services, would interpret Section 1557 of the Affordable Care Act to apply more broadly to the definition of sex after the court's earlier 2016 decision in Bostock v. Clayton County, which determined anti-LGBTQ discrimination was an illegal form of sex discrimination. The rule would enhance the prohibition discrimination on the basis of sex in health care setting and federally funded health care programs consistent with the law.
The regulation also institutes non-discrimination protections for intersex traits; and pregnancy or related conditions, including pregnancy termination; and people with limited English proficiency.
Xavier Becerra, secretary of health and human services, announced the proposed rule on Monday during a conference call with reporters and said it would ensure communities who have had barriers to accessing health care would be able to obtain it.
"Everyone in America should be able to get the care that they need from any health provider in the country, especially if they're that provider is receiving funding from HHS," Becerra said. "We want to make sure that Americans are free from discrimination when they try to access the care that they need. Pretty simple proposition."
Becerra, asked by the Washington Blade how he sees the proposed rule playing out as part of the Biden administration's approach to the monkeypox among gay and bisexual men, said the rule makes clear discrimination in health care is unacceptable and enables LGBTQ people to file a complaint with the Office of Civil Rights at the Department of Health & Human Services,.
"The reality is that today, the issue of monkeypox, you should not face any discrimination when it comes to the issue of accessing the health care services you might need to address monkeypox," Becerra said.
The new regulation doesn't appear to be timed as a means to address monkeypox, but a follow-up to earlier commitment from the Biden administration to make the change.
The proposed rule is similar to a regulation in the final years of the Obama administration, which interpreted the language of Section 1557 to bar discrimination based on sex stereotypes and gender identity. The rule, however, was rescinded during the Trump administration under HHS Director of the Office of Civil Rights Roger Severino, who bucked the decision in Bostock and reversed the rule pursuant an earlier lower federal court ruling in Texas.
Melanie Fontes Rainer. now the director of the Office of Civil Rights under the Biden administration, said in the call restoring non-discrimination protections after they were rescinded makes health care more accessible for everyone.
"The 2020 version of this rule narrowed its scope to cover fewer health programs and activities, limiting vital non-discrimination protections for so many across the country," Rainer said. "The proposed rule proposes revisions to Section 1557 implementing regulation by restoring and strengthening provisions that protect individuals from discrimination and health programs and activities"
The Biden administration rule, however, is different from the Obama-era rule in key aspects. For starters, the Biden-era rule explicitly prohibits discrimination on the basis of sexual orientation in addition to other sex-based categories that were articulated before, using the Supreme Court's decision in Bostock as justification.
The newer regulation also contains language interprets Medicare Part B as federally funded assistance and includes an explicit exemption for health care providers who have objections to certain procedures, such as abortion and gender reassignment surgery. The exact breadth of the religious exemption wasn't immediately clear.
Becerra said during the call the religious conscience provision was included as a result of stakeholder feedback and consistent with the Biden administration's goal to protecting the rights of people in health care settings.
"That is also part of the work that we do, and we don't believe that there's any inconsistency and making sure that people are accessing care without discrimination," Becerra said.
Becerra, asked during the call about the timeline for the rule, said he expects it will be made final before the end of this year and the formal 90-day comment period.
Dr. Anthony Fauci announces plans to step down by January 2025
Fauci is director of the National Institute of Allergy and Infectious Diseases and the Chief Medical Advisor to the President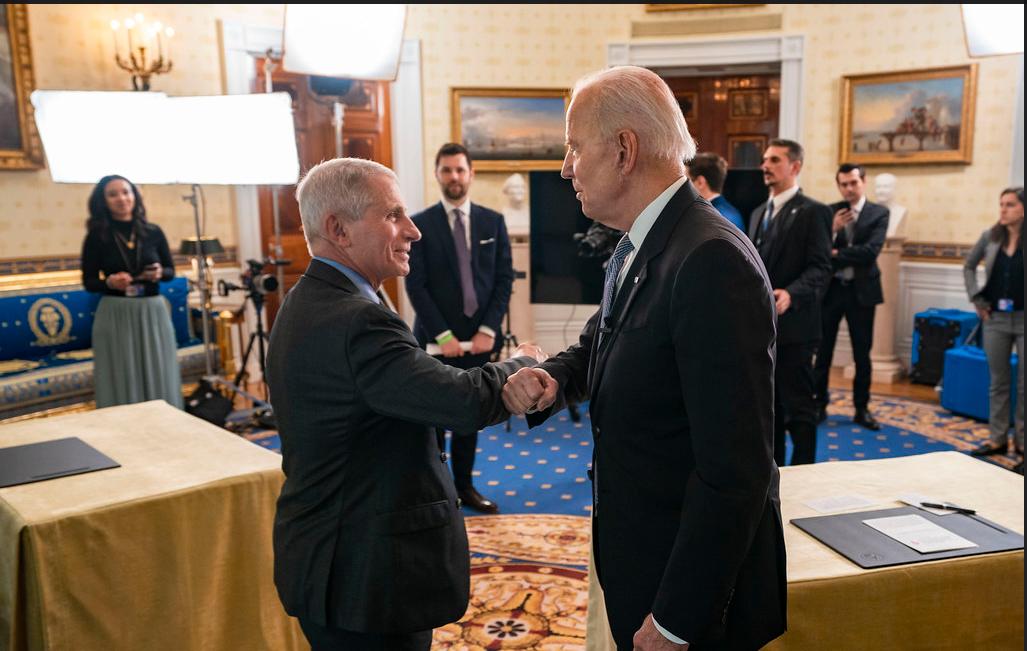 WASHINGTON – Dr. Anthony Fauci announced during an interview Monday that his five decades as arguably America's best-known public health official will come to an end by or before the conclusion of President Joe Biden's first term in office, January 20, 2025.
Biden's chief medical advisor and director of the National Institute of Allergy and Infectious Diseases (NIAID), Dr. Fauci's government service began with the emergence of HIS/AIDS just before he took the helm of NIAID in 1984, where he has served now under a total of seven different presidential administrations.
Though he encountered some criticism from activist groups like ACT UP over what they perceived as his (and the government's) anemic response to the AIDS crisis as gay men were dying in droves, the physician and scientist would later earn their admiration and respect for his career-long dedication to finding cures.
Today, Dr. Fauci is best known for being the public face of the American government's response to the COVID-19 pandemic, a position where he was often caught in the political headwinds, clashing with the Trump administration and Congressional Republicans who often sought to undermine him.
Responding to news of Dr. Fauci's plans to retire, Equality California's Managing Director of External Affairs Samuel Garrett-Pate told The Los Angeles Blade by phone Monday that "From the AIDS crisis to COVID-19 to the monkeypox outbreak we're experiencing, Dr. Fauci has dedicated his life to improving health and wellbeing of all Americans, especially the LGBTQ+ community."
"What's really notable about his leadership in times of crisis," Garrett-Pate said, "is his willingness to acknowledge when our public health agencies have fallen short of their mission and continuously working to improve."
Dr. Fauci, who is 81, vowed last year that attacks from Republican lawmakers would not force him into an early retirement, adding that when it's time to step down, he expects to find a publisher for a memoir he's been writing.
In addition to his work during the early days of HIV/AIDS – some of which was chronicled in Dr. Fauci's extensive interview published in 2007 by The Edward M. Kennedy Institute – a memoir would likely cover the ways in which Dr. Fauci was drawn into political battles over measures designed to curb the spread of COVID-19 and step up vaccination rates.
Highlights from the decades in between AIDS and COVID-19 are worthy fodder for a memoir, too, as Dr. Fauci was battling other viruses during this time such as SARS, the Swine Flu, MERS, Ebola, and Zika.