Calif. Attorney General announces nationwide investigation into Instagram
"For too long, Meta has ignored the havoc that Instagram is wreaking on the mental health and well-being of our children and teens"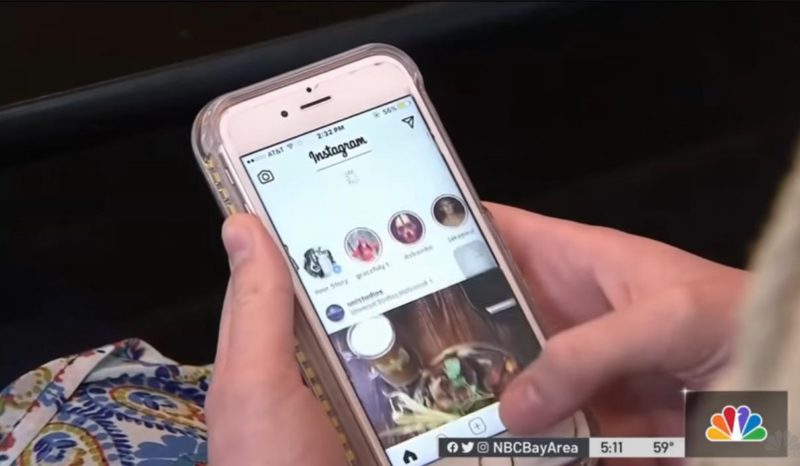 OAKLAND – California Attorney General Rob Bonta announced Thursday that his office in cooperation with the Attorneys general of seven other states have launched a nationwide investigation into Meta Platform, Inc., formerly known as Facebook.
According to a statement released the investigation will target Meta's business of providing and promoting its social media platform — Instagram — to children and young adults despite knowing that such use is associated with physical and mental health harms.
The Attorneys general of Florida, Kentucky, Massachusetts, Nebraska, New Jersey, Tennessee, and Vermont are joining Bonta in a bipartisan coalition examining the company's conduct and whether Meta or others violated the law or put the public at risk.
"For too long, Meta has ignored the havoc that Instagram is wreaking on the mental health and well-being of our children and teens," said Bonta. "Enough is enough. We've undertaken this nationwide investigation to get answers about Meta's efforts to promote the use of this social media platform to young Californians – and to determine if, in doing so, Meta violated the law." 
The investigation targets, among other things, the techniques utilized by Meta to increase the frequency and duration of engagement by young users and the resulting harms caused by such extended engagement.
The announcement follows recent reports revealing that Meta's own internal research shows that using Instagram is associated with increased risks of physical and mental health harms on young people, including depression, eating disorders, and even suicide.
A spokesperson for the Attorney General stressed that he is committed to holding social media companies like Meta accountable, particularly when their actions may cause harm to California's youngest residents.
Chloe Meyers, a spokesperson for Meta responded to the news of the investigation saying; "These accusations are false and demonstrate a deep misunderstanding of the facts… We continue to build new features to help people who might be dealing with negative social comparisons or body image issues.
Last month, Bonta co-led a bipartisan coalition in expressing support for hearings in the U.S. Senate on "Protecting Kids Online: Facebook, Instagram, and Mental Health Harms." In May, Attorney General Bonta joined 43 attorneys general in urging Meta to abandon plans to launch a version of Instagram for children under the age of 13.
Following heavy criticism and shocking new reports from Wall Street Journal and other publications, Meta announced in September that it would pause development of the new platform.
NBC Bay Area News: State Attorneys General Investigating Instagram Over Effects on Kids
Critics call gay Santa ad 'creepy' accusing it of 'sexualizing' Christmas
The ad was posted to Youtube on November 22 to pay tribute to the 50th anniversary of Norway's decision to decriminalize homosexuality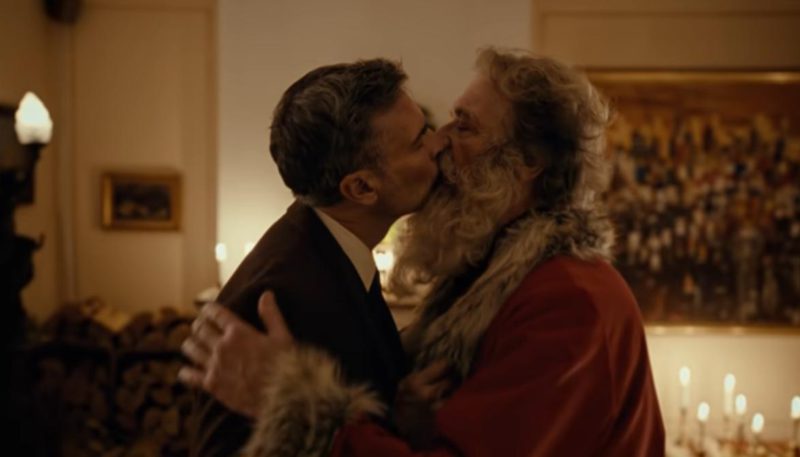 OSLO – A Norwegian Christmas ad for Norway's postal service, Posten Norge, that depicts a gay Santa struggling to balance his Christmas day duties and a male love interest has sparked an online debate with critics saying it "sexualizes" the holiday figure. 
The ad, titled "When Harry met Santa," shows a burgeoning romance between Santa and Harry that starts when the two meet one Christmas Eve. As leaves the house through the chimney that night, fireworks fill the night sky.
Over the years, the two continue to see each other on Christmas Eve and fall in love. Frustrated with only getting to see his lover once a year, Harry pens a letter to Santa that says, "Dear Santa: All I want for Christmas is you."
At the end of the nearly 4-minute ad, Santa and his lover engage in a seconds-long kiss. During their embrace, the camera pans out and a message that reads, "In 2022, Norway marks 50 years of being able to love who we want," appears.
The ad, posted to Youtube on November 22 to pay tribute to the 50th anniversary of Norway's decision to decriminalize homosexuality, has garnered over 1 million views.
"In addition to showing the flexibility of our services, we want to put it in a socially relevant setting," Posten Norge said in a statement, according to Reuters.
"Everyone should feel welcome, seen, heard, and included. This year's Christmas ad embraces this," it said.
Many have responded positively to the ad.
Canadian Member of Parliament Randall Garrison called it "strong and moving," saying the ad caused him to break his "no Xmas before December rule."
Former U.S. ambassador to Denmark Rufus Gifford tweeted: "Oh man I love Scandinavia. Imagine if the US Post Office put out an ad like this."
Others have voiced issues with the ad, calling it "creepy" and arguing that it "sexualizes" Santa.
English journalist Dawn Neesom, a columnist for the Daily Star, said as much on TalkRadio with James Max.
"This is an advert for the Norwegian postal service celebrating 50 years of being able to love who you want. However, they have sexualized Santa," Neesom said.
Max interrupted her, saying, "No they haven't sexualized Santa, this is a nonsense and you are jumping on a tabloid bandwagon. If Santa came in and kissed Mrs. Claus, you wouldn't say a word."
Neesom pushed back and maintained her point, adding that it was different because Santa married Mrs. Claus. She also argued that Harry was cheating on his spouse, but there is no indication in the ad that he has one.
Commentator Melanie Blake made a similar argument, tweeting: "If #Santa is gay these days then good for him but should we be seeing him getting off with anyone in Christmas adverts?! Seems a bit of an odd concept to me – if he was snogging a woman, it's still sexualising a figure that's mainly around for children which looks creepy to me."
In response to such comments, the Independent published an article that said, "Really? I mean … really?! Now, I know that woke-bashing has become de rigueur, and that, after the backlashes against the #MeToo and BLM campaigns, we're supposed to protect our precious and delicate cultural icons from the clutches of the baying woke mob – but are we really saying that the heartwarming romance between Harry and Santa is a woke step too far? Has Posten sexualised Santa? Oh, go and stuff your face with a selection box and give it a rest!"
It continued: "The truth is that Christmas and Santa have been sexualised for years already, and few people have batted an eye."
Vlogger StanChris asks "what it was like growing up with a gay brother?"
My straight little brother answers everyones questions about what it was like growing up and living with me before & after I came out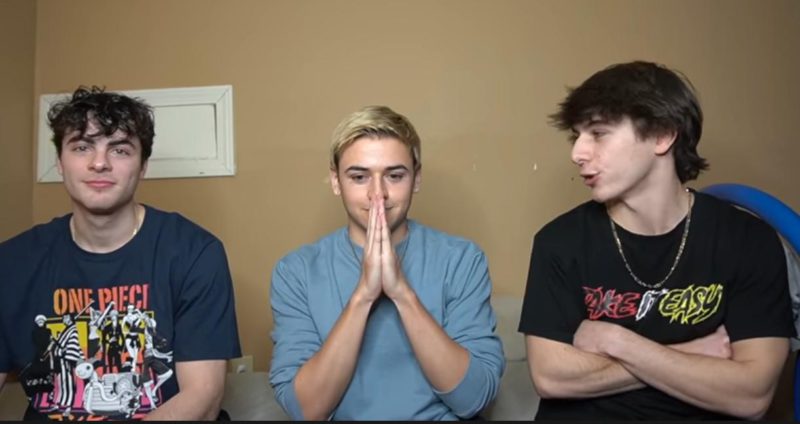 LOS ANGELES – The twenty-something StanChris, the Out YouTuber who has been building his audience on his YouTube channel by vlogging about the ordinary everyday experiences of his life as a young gay guy, is back with his straight brother and his brother's friend.
"My straight little brother answers everyones questions about what it was like growing up and living with me before & after I came out along with some other fun misc. things…"
My straight little brother answers your questions about me
********************
S O C I A L – L I N K S
→Instagram : stanchris https://instagram.com/stanchris
→ Twitter : stanchrisss https://twitter.com/stanchrisss
Google erases part of LGBTQ+ community in new online glossary project
The tool, a glossary of 100 words that used the company's Google Trends to track the popularity of LGBTQ+ terminology and definitions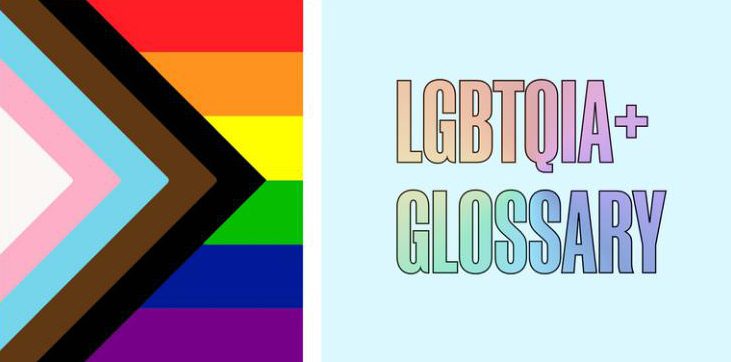 MOUNTAIN VIEW, Ca. – A new online tool designed to help mainstream, freelance and even LGBTQ+ journalists navigate definitions of what can be a complex world of LGBTQ+ vernacular, left out definitions of bisexuality and pansexuality in a new Google "LGBTQ+ language initiative.
The Google News Initiative announced the project in partnership with VideoOut, titled the "LGBTQ+ language and media literacy program, last week in a press statement. According to the company, they partnered with Men's Health magazine to "help contextualize the research and data in the program."
The tool, a glossary of 100 words that used the company's Google Trends to track the popularity of LGBTQ+ terminology and definitions, was created with the assistance of several queer PhD linguists.
However, in a review of the glossary on Friday, Nov. 26 the terms and definitions for bisexuality and pansexuality were missing.
According to the Google release: "It's a way to understand the LGBTQ+ community, and hopefully, it will transform the way journalists – and all of us – write and talk about LGBTQ+ people."
Jordan Reeves, the Executive Director of VideoOut, an LGBTQ+ nonprofit and the founder of VOE, a production company centering LGBTQ+ narratives in television and film, answered the self-asked question of; "WHY WOULD VideoOut, an LGBTQ+ nonprofit, partner with Men's Health magazine?"
"So many people assume that Men's Health is only for cisgender, heterosexual, masculine presenting men. I'm here to tell you, as a queer trans nonbinary human, that's false."
According to a recent Gallup poll, "One in six [U.S.] adults in Generation Z identifies as LGBT." At the same time, a GLAAD report found 45% of non-LGBTQ+ people in the U.S. say they're confused by the different number of terms to describe individuals who comprise the LGBTQ+ community.
In a response late Friday evening, a spokesperson for Jordan Reeves in a direct message on Twitter gave the Blade a statement from Reeves:
"Recently we launched The LGBTQ+ Language and Media Literacy Program, a living and breathing resource that we will continue to add to over time. We left out some terms and phrases at launch — bisexual, for example — that should have been included from the very beginning!
We are keenly aware of bi-erasure and the persistent confusion around bisexual identity. We are sorry we didn't include it at luanch, [sic] but we are adding it (along with pansexual) very soon. We started with 100 entries (definitely not a comprehensive list…yet), and we are really excited to add entries as the community gives us feedback and suggestions.
We are really proud of the depth and breadth of terms that exist in the resource and hope it continues to be more and more useful as we add to it.
We'll also be adding features so that this resource is the most useful for anyone using language about the LGBTQ+ community. If there are other words you can think of that we've left out, or ways to make the tool more dynamic, let us know and we'll queue them up to be added!"