Eddie Redmayne; accepting trans role in 'The Danish Girl' was a mistake
Redmayne, a cisgender man, and the film received criticism from those who believe the role should have been given to a trans actor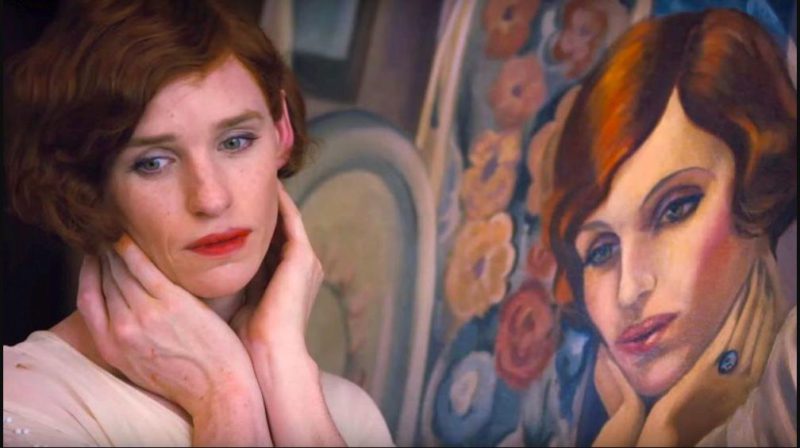 LONDON – British actor Eddie Redmayne regrets playing a trans woman in "The Danish Girl," saying that accepting the role was a "mistake."
Redmayne received an Oscar nomination for his portrayal of Danish painter Lili Elbe, one of the earliest recipients of gender-affirming surgery. But Redmayne, a cisgender man, and the film received criticism from those who believe the role should have been given to a trans actor.
"No, I wouldn't take it on now," he told the Sunday Times in a recent interview. "I made that film with the best intentions, but I think it was a mistake."
"The bigger discussion about the frustrations around casting is because many people don't have a chair at the table," he continued. "There must be a leveling, otherwise we are going to carry on having these debates."
The actor addressed the controversy when the film was released in 2015, calling it a "gift."
"When I was preparing to play Lili, I met many women from the trans community who were sensationally generous and kind," he told TODAY. "The transparency and the need to educate me by opening their hearts was amazing."
Carol Grant, a trans writer, described Redmayne's casting as "regressive," "reductive" and "harmful" in a piece for IndieWire at the time.
"What should've been a celebration of a very complex, compelling transgender figure is instead transmisogynist, and just plain-old misogynist in general," she said.
Redmayne has been a public supporter of trans rights. In 2020, he spoke out publicly against a series of tweets from "Harry Potter" author J.K. Rowling that many denounced as transphobic.
"As someone who has worked with both J.K. Rowling and members of the trans community, I wanted to make it absolutely clear where I stand," he said in a statement to Variety. "I disagree with Jo's comments. Trans women are women, trans men are men and non-binary identities are valid. I would never want to speak on behalf of the community but I do know that my dear transgender friends and colleagues are tired of this constant questioning of their identities, which all too often results in violence and abuse. They simply want to live their lives peacefully, and it's time to let them do so."
British Olympian Tom Daley knits his way to success with a new enterprise
A journey for me that started when I first picked up my knitting needles- fast forward 18 months & I'm so proud to introduce these kits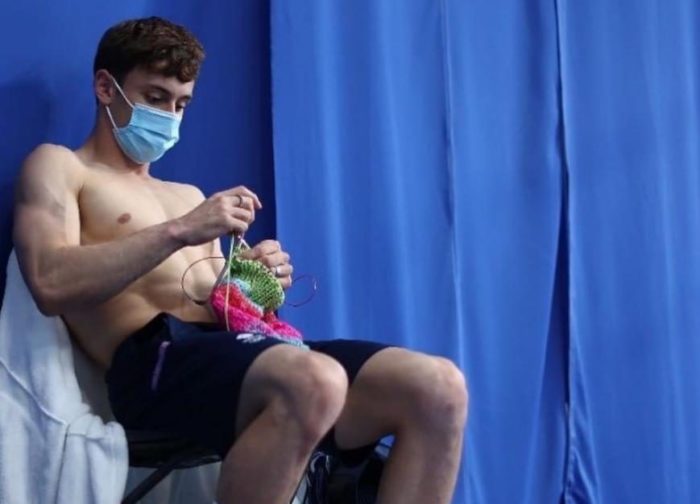 LONDON – During the entire course of the Olympic games in Tokyo 2020 this past summer, audiences following the diving competitions were certain to see British Olympian Tom Daley quietly and intently focused in-between matches- on his knitting.
The Gold medalist diving champion only picked up his first set of knitting needles in March of 2020 as the coronavirus pandemic first spread across the globe, strangling normal daily routines in its deadly grip.
Now, the 27-year-old British athlete has launched a company to encourage others to take up the hobby.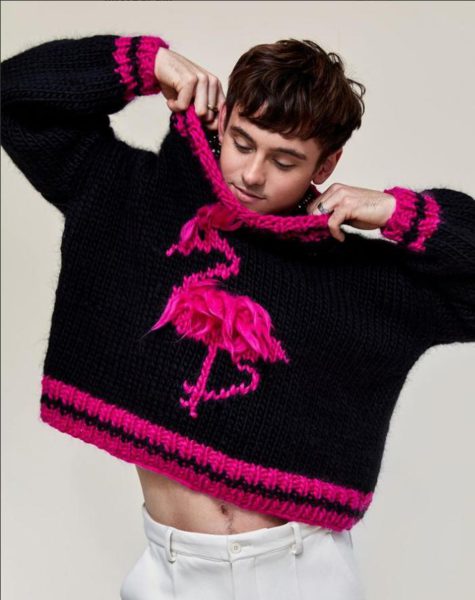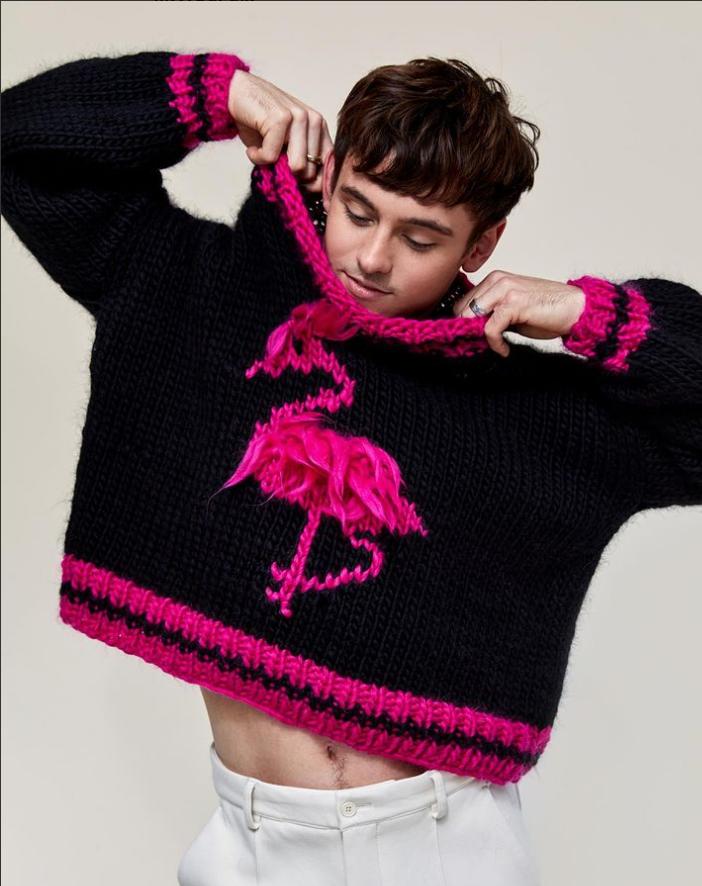 "It's been a journey for me that started when I first picked up my knitting needles in March 2020. Fast forward 18 months and I'm so proud to introduce these kits to you all so that you can experience the joy I found learning to knit," Daley said on his newly launched website.
"I designed these knit kits to help encourage you to pick up those needles, learn the basics, and fall in love with knitting at the same time – all whilst creating something to show off or pass on.
Ready? Pick up your needles, learn the basics and let's have some fun!"
The website offers various kits for beginners, intermediate and experienced knitting and crocheting enthusiasts. One of the kits, a winter warmer hat already sold out but the collection ncludes a vest, scarves, cardigans, jumpers, stockings, and a blanket.
Kits include needles, biodegradable yarn made of Merino wool, and knitting patterns.
Rocco's owner Lance Bass & husband Michael Turchin welcome twins
Singer, husband, and popular West Hollywood nightclub owner, now adds the job of 'Dad' to his resume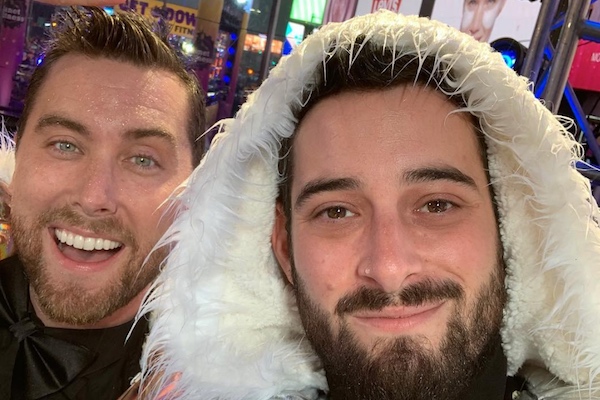 WEST HOLLYWOOD – Former boy-band NSYNC star and co-owner of the popular LGBTQ+ nightspot Rocco's, Lance Bass, announced that he and husband Michael Turchin are the proud parents of twins, Violet Betty and Alexander James.
In his announcement on Instagram, Bass wrote; 'The baby dragons have arrived!! ❤️❤️❤️❤️❤️ I can not express how much love I feel right now. Thank you for all the kind wishes. It meant a lot. Now, how do you change a diaper??! Ahhhhhhhh!"
The babies were carried via surrogate, the singer noted saying that Alexander, born one minute before his sister on Wednesday, weighed 4 lbs., 14 oz. Violet weighed 4 lbs., 11 oz. Bass said in his Instagram post.
His husband also announced the news on his Instagram account. "Introducing the newest members of the Turchin-Bass household: Violet Betty and Alexander James!!!! They're pure perfection and yes that includes the dozens of poops we've already dealt with. Our hearts our full!!! Thank you everyone for the well wishes 🥰🥰🥰"
Disney alumnus Tommy Kirk passes at 79- was forced to hide being gay
"I consider my teenage years as being desperately unhappy" stated Kirk. "I knew I was gay, but I had no outlet for my feelings"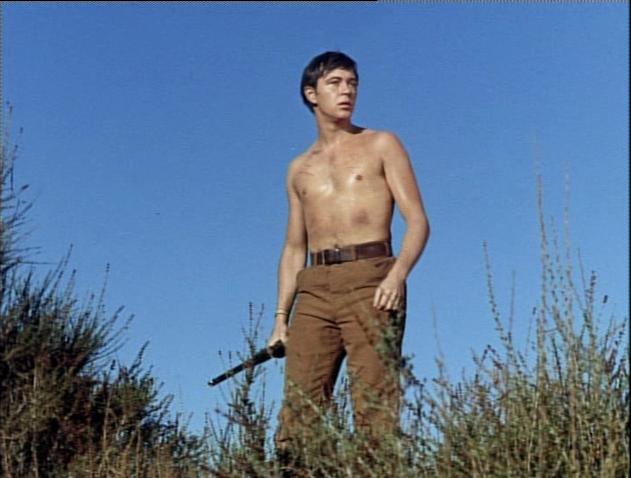 LAS VEGAS – A former child actor who was a rising star in films distributed by the Walt Disney Studios in the late 1950's and into the mid 1960's passed away Tuesday at his home in Las Vegas. Thomas 'Tommy' Kirk was best known for his starring role as Travis Coates in the classic 1957 Disney film Old Yeller and its sequel, Savage Sam.
Kirk was part of the stable of young people mentored by Walt Disney himself and studio producers who were extremely popular and included other actors such as Kirk Russell, Hayley Mills, and his co-star in the 1959 Disney film, 'The Shaggy Professor,' Annette Funicello.
Throughout his career as an actor Kirk struggled with hiding his sexual orientation. In a 1993 interview with Starke, Florida-based film and theatre journalist Kevin Minton, titled "Sex, Lies, and Disney Tape: Walt's Fallen Star," Kirk said that he knew his sexuality would create problems with his career as well as with his "strict Baptist parents."
"I consider my teenage years as being desperately unhappy" stated Kirk. "I knew I was gay, but I had no outlet for my feelings. It was very hard to meet people and, at that time, there was no place to go to socialize. It wasn't until the early '60s that I began to hear of places where gays congregated."
Minton wrote that Kirk describes his early sexual exploration as "desperate and miserable". Mostly brief encounters and teenage affairs, very "back alley kind of things." According to Kirk,
"When I was about 17 or 18 years old, I finally admitted to myself that I wasn't going to change. I didn't know what the consequences would be, but I had the definite feeling that is was going to wreck my Disney career and maybe my whole acting career. Eventually, I became involved with somebody and I was fired."
"Disney was a family film studio and I was supposed to be their young, leading man. After they found out I was involved with someone, that was the end of Disney."
It was 1964 and Kirk was twenty-three and found himself "box office poison." His movies now would range from cute, campy fluff such as Pajama Party in 1964 to horrible movies like Mars Needs Women. Kirk explains,
"After I was fired from Disney, I did some of the worst movies ever made and I got involved with a manager who said it didn't matter what you did as long as you kept working." Tommy's personal life also took a downward spiral, getting mixed up with drugs. "I wound up completely broke. I had no self-discipline and I almost died of a drug overdose a couple of times. It's a miracle that I'm still around."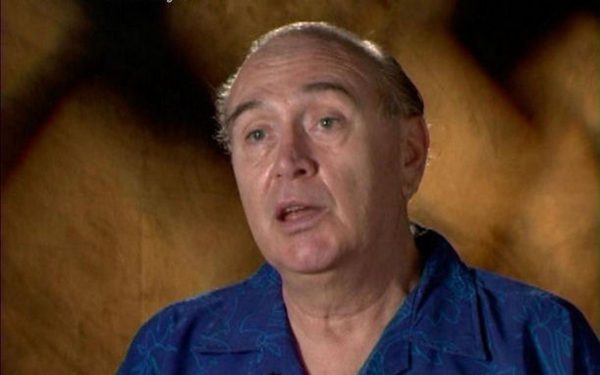 His death was announced on Facebook on Wednesday by friend and fellow child star Paul Petersen, who wrote, "My friend of many decades, Tommy Kirk, was found dead last night. Tommy was intensely private. He lived alone in Las Vegas, close to his friend and Ol Yeller co-star, Bev Washburn and it was she who called me this morning."
"Tommy was gay and estranged from what remains of his blood-family," Petersen added.
Kirk eventually discovered there is life outside of show business Minton wrote in his interview;
"Finally, I said, to hell with the whole thing, to hell with show business. I'm gonna make a new life for myself, and I got off drugs, completely kicked all that stuff."
Kirk started a carpet and upholstery cleaning business and has it for over twenty years now. He told Minton that he wanted to be remembered for the Disney work, especially Swiss Family Robinson, his favorite.
In a bit of irony, the Disney company which is now know for its pro-active LGBTQ+ stance including its LGBTQ+ policies to support and affirm its employees, paid tribute via a tweet to Kirk marking his passage.
We are saddened by the passing of Tommy Kirk, the beloved and iconic star of such Disney family favorites from the 1950s and 1960s as Old Yeller, The Shaggy Dog, Swiss Family Robinson, and The Misadventures of Merlin Jones. pic.twitter.com/Puk03zO6xq

— Disney (@Disney) September 29, 2021