British Olympian Tom Daley knits his way to success with a new enterprise
A journey for me that started when I first picked up my knitting needles- fast forward 18 months & I'm so proud to introduce these kits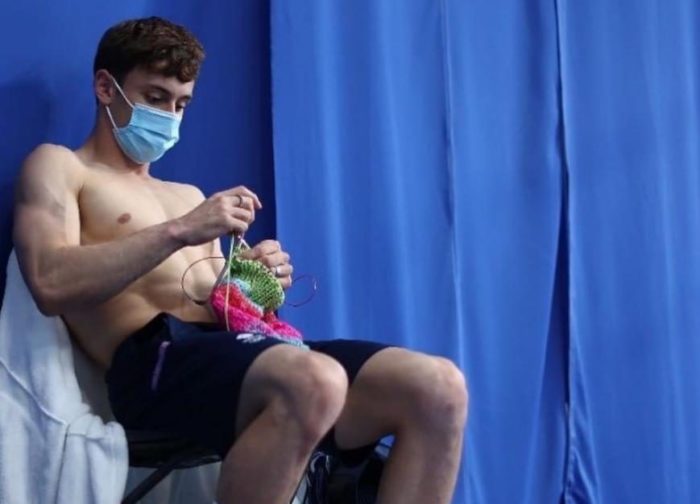 LONDON – During the entire course of the Olympic games in Tokyo 2020 this past summer, audiences following the diving competitions were certain to see British Olympian Tom Daley quietly and intently focused in-between matches- on his knitting.
The Gold medalist diving champion only picked up his first set of knitting needles in March of 2020 as the coronavirus pandemic first spread across the globe, strangling normal daily routines in its deadly grip.
Now, the 27-year-old British athlete has launched a company to encourage others to take up the hobby.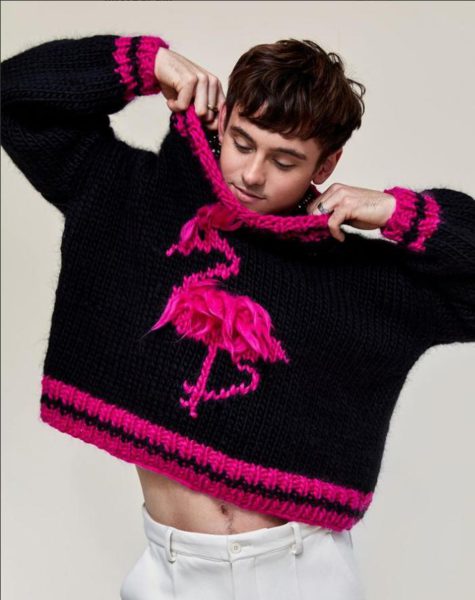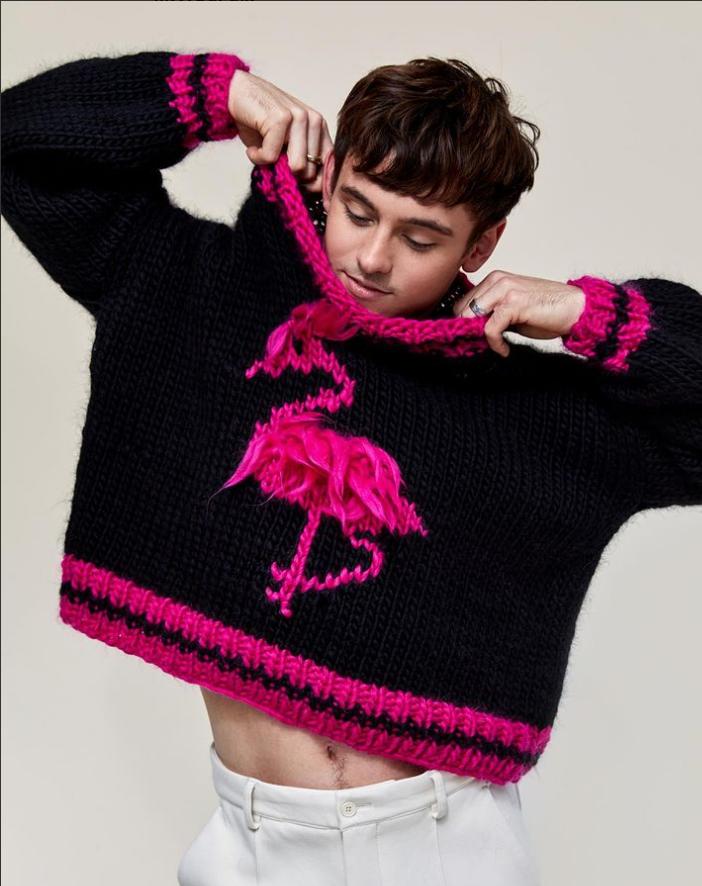 "It's been a journey for me that started when I first picked up my knitting needles in March 2020. Fast forward 18 months and I'm so proud to introduce these kits to you all so that you can experience the joy I found learning to knit," Daley said on his newly launched website.
"I designed these knit kits to help encourage you to pick up those needles, learn the basics, and fall in love with knitting at the same time – all whilst creating something to show off or pass on.
Ready? Pick up your needles, learn the basics and let's have some fun!"
The website offers various kits for beginners, intermediate and experienced knitting and crocheting enthusiasts. One of the kits, a winter warmer hat already sold out but the collection ncludes a vest, scarves, cardigans, jumpers, stockings, and a blanket.
Kits include needles, biodegradable yarn made of Merino wool, and knitting patterns.
Out Trans Munroe Bergdorf is covergirl as Cosmopolitan UK celebrates 50
"I believe the people want trans inclusion, racial equality, to end misogyny so women and girls feel safe walking home at night"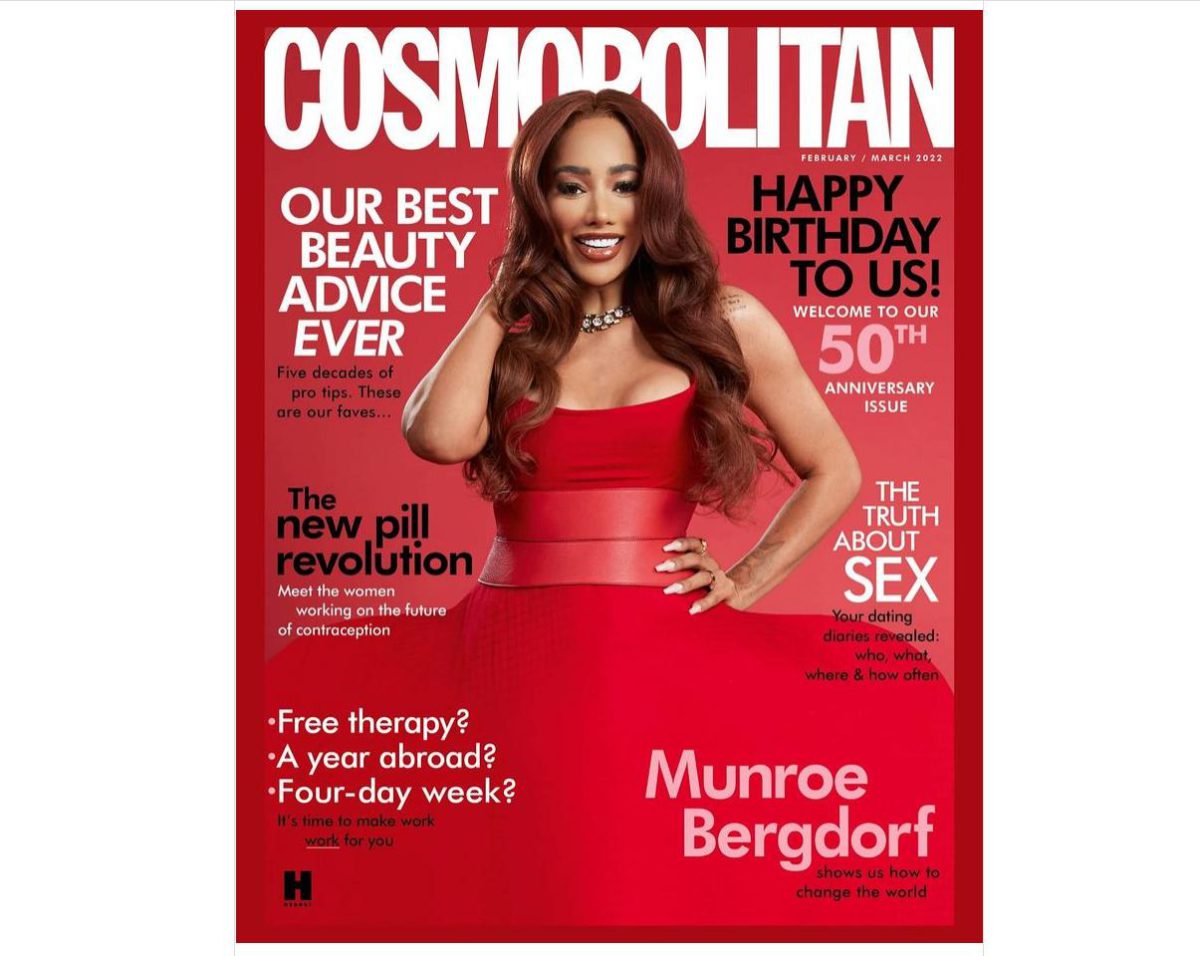 LONDON – Starting this upcoming Friday, January 21, customers standing in the queue at checkout tills and newsstands across the United Kingdom will be greeted by the sight of model and Out Trans activist Munroe Bergdof smiling back at them from the cover of the 50th anniversary special edition issue of Cosmopolitan UK.
In the cover story interview conducted by PinkNewsUK gender and identity journalist Vic Parsons, Salvadoran-American filmmaker, actor, model, and intersex rights activist River Gallo, along with writer, stylist and consultant Aja Barber, Bergdof discusses career, climate change and global warming, cancel culture, pronouns and the future of Trans rights.
"I hope there's a young trans girl looking at this cover thinking: 'I can do it too and who I am is not going to hold me back,'" she says.
Bergdorf adds: "I believe the people want trans inclusion, racial equality, to end misogyny so women and girls feel safe walking home at night."
"I don't think we have ever been as enlightened as a people as we are now, even if there is a lot of misinformation around. I do feel like the spark has been lit. Less people are passively accepting what they have been presented with and that's an incredible thing."
In a commentary piece written for London-based fashion and cultural media outlet Grazia in February 2018, Bergdorf noted;
"A woman is more than a vagina, than her ability to bear children, the gender she was assigned at birth, a socio-economic class, marital status or sexual history – yet every one of these points has been used to define and control a woman's place in society. This is why feminism must serve as an inclusive tool of liberation for all female identities and experiences, not just some. This is where so many women are still getting it wrong."
[…]
"I long to see more cisgender women in positions of influence standing up for trans women, making people aware of issues that may not affect all of us, but that we should all care about deeply."
[…]
"We must learn to see all women's experiences as worthy of being listened to within feminist discourse. Because the fact is not all women possess a functioning reproductive system, not all women have a vagina, not all women's vaginas are pink. So, when 'pink pussies' are used as imagery intended to unify all women, what they are actually doing is excluding a large amount of women from feeling like they have a voice within feminism."
Bergdof deleted her Twitter account due to the torrent of transphobic abuse she received on the social media platform PinkNewsUK reported.
"Tired of being a punching bag. Twitter is not a safe app for transgender people," she wrote.
The activist called on social media platforms take more action to combat the abuse directed at transgender people and women online.
Lil Nas X; music industry makes LGBTQ+ artists 'sanitize' their identities
"It's always been, 'Okay, if you're gay, this needs to be sanitized. Let's not include anything sexual.' It's like, 'Be gay without being gay'"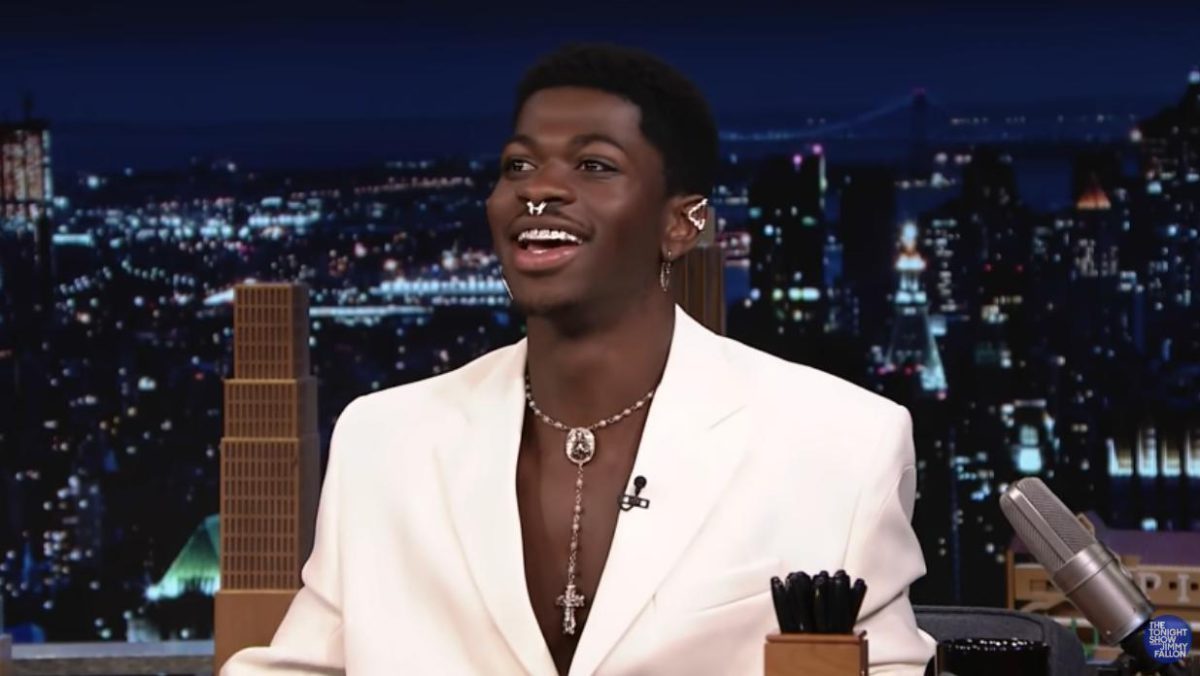 NEW YORK – In a recent interview with CBS Sunday Morning, openly gay rapper Lil Nas X accused the music industry of forcing LGBTQ+ artists to "sanitize" their identities – something he refuses to do.
"I feel like I'm definitely much more 'out there' with it," he told CBS correspondent Tracy Smith. "It's always been, 'Okay, if you're gay, this needs to be sanitized. Let's not include anything sexual.' It's like, 'Be gay without being gay. We don't wanna know what happens behind closed doors, or we don't want you to express that.'"
He added: "I'm saying that I'm gonna do that if I want to. And I want every other artist to feel the same way."
The Grammy-winner also spoke about coming out after his Billboard chart-topping song "Old Town Road" blew up, saying it felt like the "most authentic time."
"It's like, I'm not doing it for attention. I'm already like the number one artist in the world right now," he said.
He added that "there was definitely some fear," but "there's always gonna be fear when you're doing something that's literally life-changing. But you just have to do it, you know?"
Though "Old Town Road" propelled Nas to stardom, he revealed that he wanted to "reinvent" himself by celebrating his sexuality more with his next album.
"How do I express myself more than I did last time?" he recalled asking himself.
"MONTERO," the superstar's debut studio album, was the answer. The record, which is nominated for 5 Grammy awards, unapologetically expresses his queer identity and experiences.
Arguably, no song from the album shows this more than the title track "MONTERO (Call Me By Your Name)." In the music video for the song, Nas rode a stripper pole to Hell and gave the devil a lap dance.
"Well, you know the saying, you know, 'Gay people go to Hell,' or anybody in the LGBT community? So it's like, 'Okay, I'm goin' to Hell.' I went to Hell!" he said. "And now people are like, 'Oh my God, I can't believe he did that!' But wasn't I going there anyway? Why are you upset about that?"
Smith also pressed Nas on what is next.
"I have no idea, but it's going to be incredible," he replied. "I'm excited for new music. I don't know what the heck I'm gonna do yet. But it's gonna be a fun career and a fun life."

Defensive Patton Oswalt apologizes for NYE photos with Dave Chappelle
The New Year's Eve photos received backlash from some users because of the controversy surrounding Chappelle's view of trans rights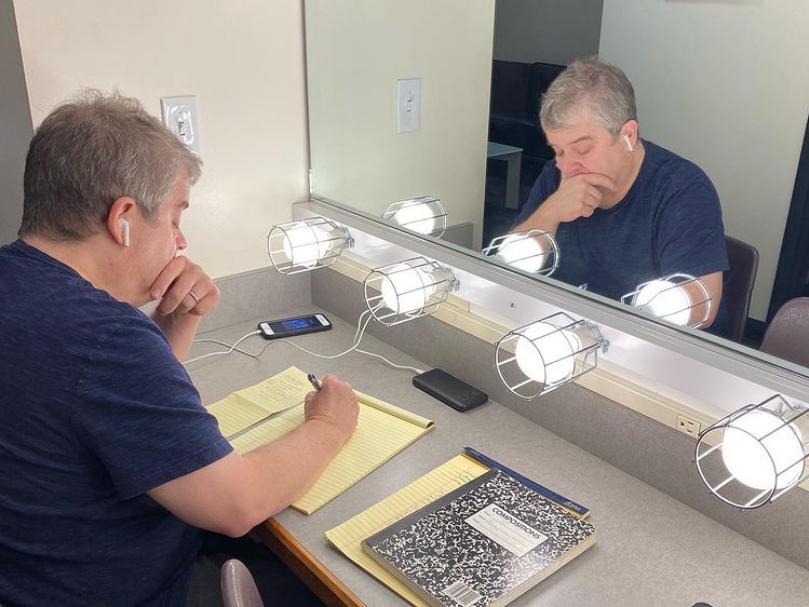 SEATTLE – Comedian Patton Oswalt both defended and apologized for posting photos of himself and fellow comedian Dave Chappelle, who was criticized by many in the LGBTQ+ community for transphobic comments in a recent Netflix special.
Oswalt was in Seattle performing a New Year's Eve set when he said Chappelle invited him to do a surprise act at his show. He obliged and the two took photos together.
The New Year's Eve photos, which were posted to Oswalt's Twitter and Instagram on Saturday, received backlash from some users because of the controversy surrounding Chappelle's view of trans rights. 
In October, Chappelle was widely condemned for using derogatory language towards the trans community in his most recent Netflix stand-up special "The Closer." At one point in the special, he even labels himself as a "TERF," or trans-exclusionary radical feminist.
After a walkout at Netflix, Chappelle said he was willing to meet with trans employees of the streaming giant – as long as they watched his special from "beginning to end," met at a place and time of Chappelle's choosing, and admitted that "Hannah Gadsby is not funny." Gadsby, a Comedian who can also be found on Netflix, criticized "The Closer."
"You will not summon me," he said.
In response to Oswalt's post over the weekend, one user wrote: "As a trans person and a fan of your work, this is extremely disappointing."
Others made similar comments:
Oswalt addressed fans on Sunday in a lengthy Instagram post accompanied by a photo of him writing on a notepad.
"I saw a friend I hadn't seen in a long time this New Year's Eve," he wrote. "We've known each other since we're teens. He's a fellow comedian, the funniest I've ever met. I wanted to post a pic & an IG story about it — so I did. The friend is Dave Chappelle. Thirty four YEARS we've been friends."
He went on to defend Chappelle's character, saying he "refocused and refined ideas a lot of us took as settled about race & history & Life On Planet Earth and spun them around with a phrase or punchline. We've done bad & good gigs, open mikes & TV tapings."
But Oswalt added that he and Chappelle "100% disagree about transgender rights & representation."
He continued: "I support trans peoples' rights — ANYONE'S rights — to live safely in the world as their fullest selves. For all the things he's helped ME evolve on, I'll always disagree with where he stands NOW on transgender issues."
"But I also don't believe a seeker like him is done evolving, learning," he added.
Oswalt explained that he has felt guilty for cutting people off in the past, adding, "I'm an LGBTQ ally. I'm a loyal friend."
"And I'm sorry, truly sorry, that I didn't consider the hurt this would cause," he said.
He also wrote that he "(naively) deleted a lot of posts in the comment thread — critical ones from LGBTQ writers AND shit-posts by TERF/anti-trans orcs looking for clicks & giggles."
"I wanted a 'nice comment thread' about the pic with my friend. Ugh. So easy to think someone ELSE needs growth and miss the need in yourself," he said. "Gonna keep trying."