Anne Rice, LGBTQ Icon, advocate & literary genius passes away
Writers are priceless. Go where the pleasure is in your writing. Go where the pain is. Write the book you would like to read ~ Anne Rice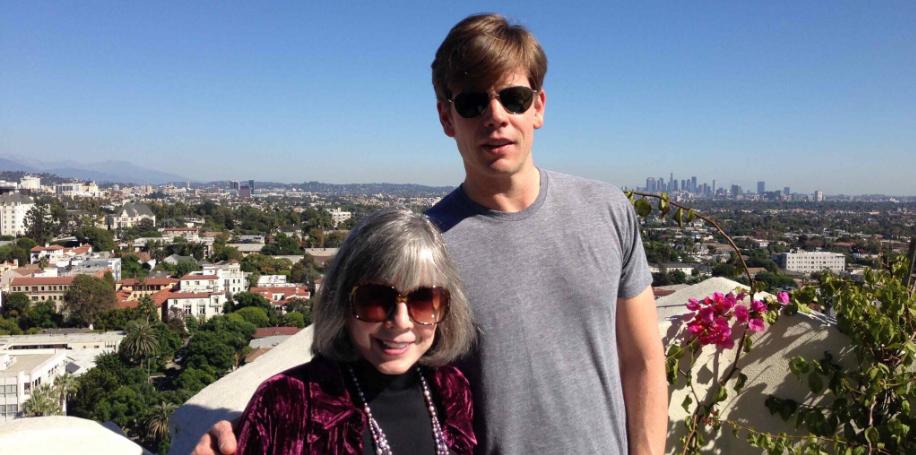 LOS ANGELES – Many are called "icons." Anne Rice truly was one. She passed away yesterday at age 80 from a stroke. Her son Christopher, a prolific writer in his own right, was by her side.
He posted of her death on her popular Facebook page:
"Earlier tonight, Anne passed away due to complications resulting from a stroke. She left us almost nineteen years to the day my father, her husband Stan, died. The immensity of our family's grief cannot be overstated. As my mother, her support for me was unconditional — she taught me to embrace my dreams, reject conformity and challenge the dark voices of fear and self-doubt. As a writer, she taught me to defy genre boundaries and surrender to my obsessive passions. In her final hours, I sat beside her hospital bed in awe of her accomplishments and her courage, awash in memories of a life that took us from the fog laced hills of the San Francisco Bay Area to the magical streets of New Orleans to the twinkling vistas of Southern California. As she kissed Anne goodbye, her younger sister Karen said, "What a ride you took us on, kid." I think we can all agree. Let us take comfort in the shared hope that Anne is now experiencing firsthand the glorious answers to many great spiritual and cosmic questions, the quest for which defined her life and career."
The post has been already shared hundreds of thousands of times, with nearing fifty thousand comments of condolences.
One fan called her "our generation's Mary Shelley." Another pointed out that in the creation of the vampire genre, there are only two real Creators: Bram Stoker and Anne Rice.
"For me, vampires are the heroes, the mystical heroes, the international stars of the monster pantheon, I love them the best," she has remarked about her fictional children. "They dressed the best."
Anne Rice wrote over 40 novels, and certainly, the cornerstone of those were her Vampire Chronicles. One of the best-selling novels of all time, Interview with the Vampire, was published in 1976 and kicked off the Chronicle series.
She is credited with the creation of the passionate and sensual horror genre, as well as the dark erotic goth movement itself.
Her work presented a fictional experience that mirrored LGBTQ realities. Her characters were carnal, three dimensional and exhibited fluid genders and sensualities. The blood bourn contagion of vampirism seemed to mirror the real-world experience of AIDS that many gay men were living through. Her work as a result, found a deep and abiding fan-base in the LGBTQ world. She stated that her vampire creations were representative of the "outsider in all of us." Her queer following appeared to agree and loved her for her truth and candor.
"The gay reviews of my literature have been the most satisfying I have ever read," she stated.
She never betrayed that love and loyalty of her LGBTQ population.  She publicly rejected her Catholic upbringing and its ties to homophobia, "I refuse to be anti-gay. I refuse to be anti-feminist. I refuse to be anti-artificial birth control," she stated in a public pronouncement. She considered herself a gay activist and was never comfortable with constraining people with gender identification.
Of transgender people, she stated, "They have a lot to teach us. When people have sacrificed that much and gone through that much to find themselves, and do what they believe is right, they are going to have spiritual lessons to teach us."
In many ways, she did not see herself so much as an LGBTQ ally, but as a community member herself. "I think I have a gay sensibility and I feel like I'm gay, because I've always transcended gender, and I've always seen love as transcending gender. In my books, I've always created bonds of love that have transcended gender. But I've never associated AIDS with vampires, myself. I've always been very much a champion of gay rights, and art produced by gay people—whether it was the early Frankenstein movies that had such a gay sensibility to them, or any art created by gay people. I'm highly sensitive to it. I have a gay sensibility."
Even with her intrinsic connection to the community, Anne did admit to some trepidation when Christopher came out as gay himself. She told the Advocate in 2000: "People respond in very different ways to what being gay means. And there's still an enormous amount of fear in America. There are still hate crimes. There is still a lot of consciousness-raising that has to be done–but not with us. I was worried, as anybody would be, that Chris would face obstacles and prejudices. But I did not love him one drop less."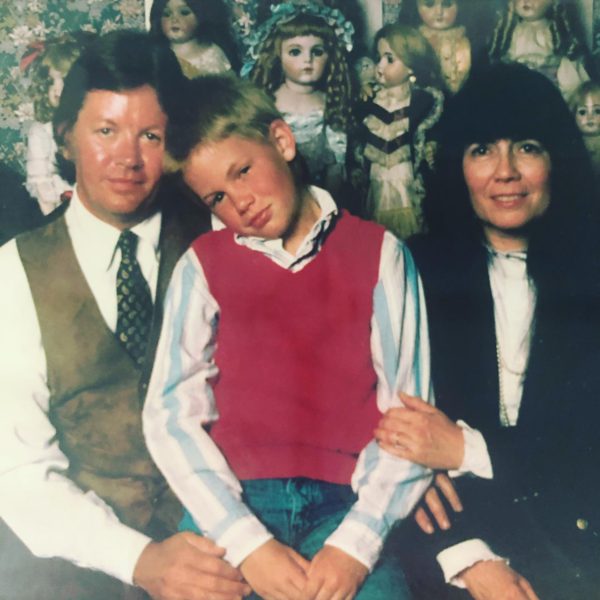 For future writers, Anne left this advice: "On writing, my advice is the same to all. If you want to be a writer, write. Write and write and write. If you stop, start again. Save everything that you write. If you feel blocked, write through it until you feel your creative juices flowing again. Write. Writing is what makes a writer, nothing more and nothing less. — Ignore critics. Critics are a dime a dozen. Anybody can be a critic. Writers are priceless. —- Go where the pleasure is in your writing. Go where the pain is. Write the book you would like to read. Write the book you have been trying to find but have not found. But write. And remember, there are no rules for our profession. Ignore rules. Ignore what I say here if it doesn't help you. Do it your own way."
Do it your own way. She did, and it was fabulous.
One entity for which Anne Rice held fascination was ghosts. She felt they were evolving as humankind is, and finding more and thorough ways to communicate with us. As Anne now finds the answers to her "cosmic questions" and meets these entities she only before imagined, maybe she will find a way through the veil. Maybe we will not have heard the last from her.
We can only hope.
*********************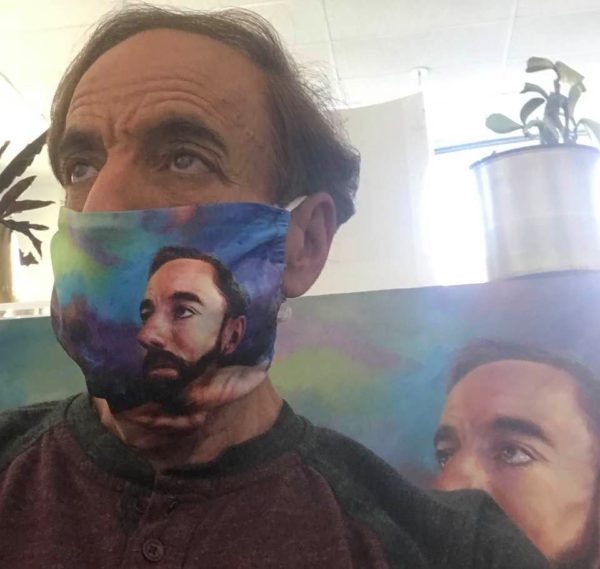 Rob Watson is the host of RATED LGBT RADIO, a national podcast and he's one of the founders of the evolequals.com.
A gay dad, business man, community activist and a blogger/writer, Watson is a contributor to the Los Angeles Blade covering entertainment, film, television, and culture with occasional politics tossed in.
Crown Prosecution Service UK charges Kevin Spacey with sexual assault
The CPS told the BBC it could not confirm or deny whether or not Spacey will need to be extradited to the UK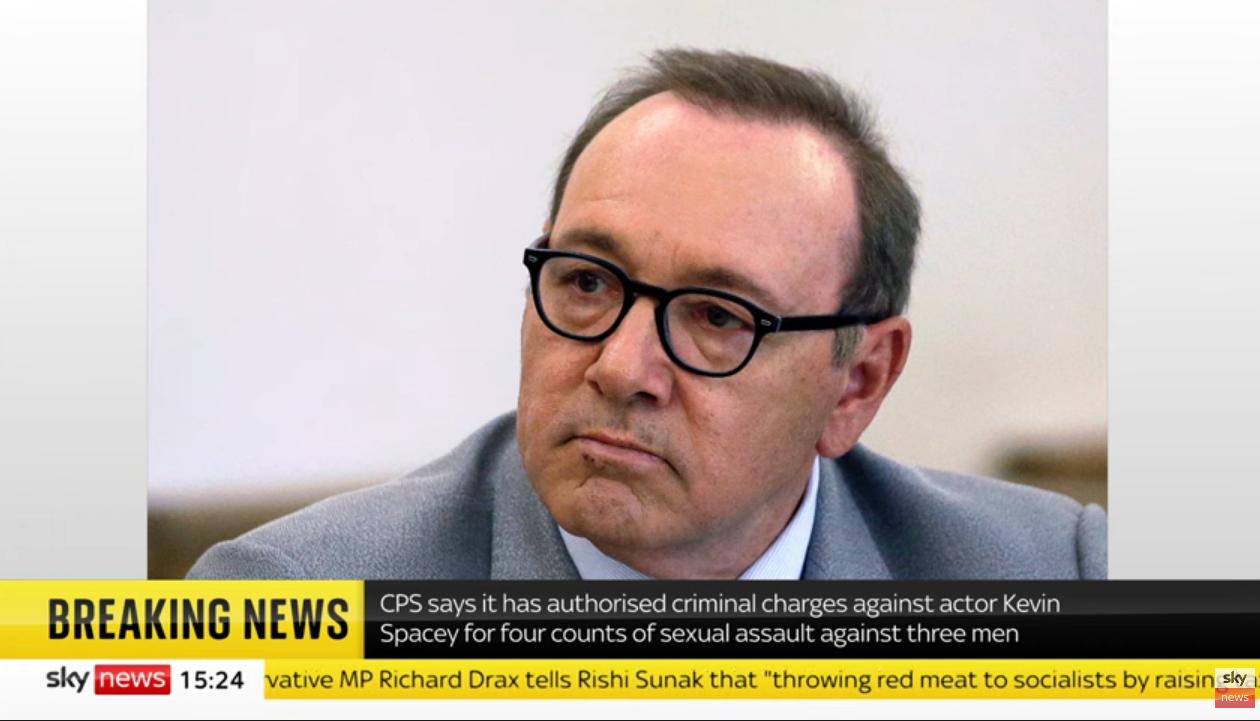 LONDON – The Crown Prosecution Service announced Thursday that actor Kevin Spacey has been charged with five counts including three complaints relating to sexual abuse, which is alleged to have taken place in London, and one in Gloucestershire during the time period between 2005 and 2013.
Crown prosecutors told media outlets that the decision to move forward was based on a lengthy investigation by the Metropolitan Police Specialist Crime Directorate at Scotland Yard. The Directorate is a national police agency which handles specialist crime investigations such as e-crime, sex crimes (paedophile unit) or kidnappings.
In its reporting Thursday, the BBC outlined the cases against the actor.
The first two charges relate to alleged sexual assaults on a man, now in his 40s, in London in March 2005, while a second alleged victim, a man now in his 30s, is claimed to have been assaulted in London in August 2008.
The serious sexual offence charge – causing a person to engage in penetrative sexual activity without consent – also relates to the second alleged victim.
The third complainant relates to an alleged assault on a man who is now in his 30s in Gloucestershire in April 2013.
Rosemary Ainslie, head of the CPS Special Crime Division, told the BBC that following the Met's review of evidence the CPS had "authorised criminal charges against Kevin Spacey, 62, for four counts of sexual assault against three men".
She added: "The Crown Prosecution Service reminds all concerned that criminal proceedings against Mr Spacey are active and that he has the right to a fair trial."
The CPS told the BBC it could not confirm or deny whether or not Spacey will need to be extradited to the UK.
Spacey's alleged sexual assaults occurred while he was living in London and employed as the renowned Old Vic Theatre's artistic director in London between 2004 and 2015.
Spacey has been embroiled publicly and later in court over sexual assault allegations since October of 2017 when Out actor Anthony Rapp told the world that the Oscar-winning actor had tried to "seduced" him when Rapp was 14 years old.
Rumours about Spacey's behaviour had circulated in film and theatre circles for a considerable length of time previous to Rapp's allegation.
Spacey's response was immediate. He apologized and came out. "I'm beyond horrified to hear his story. I honestly do not remember the encounter, it would have been over 30 years ago. But if I did behave then as he describes, I owe him the sincerest apology for what would have been deeply inappropriate drunken behavior, and I am sorry for the feelings he describes having carried with him all these years," Spacey wrote on Twitter.
"This story has encouraged me to address other things about my life. I know that there are stories out there about me, and that some have been fueled by the fact that I have been so protective of my own privacy," Spacey said, adding "I now chose to live as a gay man."
In July of 2019, Cape and Island District Attorney Michael O'Keefe announced that a charge against Spacey which accused the actor of sexually assaulting an 18-year-old boy in a Nantucket, Mass. bar had been dropped.
In court documents, Cape and Island District Attorney Michael O'Keefe said the charge was dropped "due to an unavailability of the complaining witness."
News anchor Heather Unruh accused Spacey of getting her son, William Little, drunk at the Club Car, a bar in Nantucket, Mass., and groping him in July 2016 when Little was 18 years old.
In October of 2019, the office of then Los Angeles District Attorney Jackie Lacey announced that prosecutors have declined to move forward in a sexual battery case against the actor because the accuser had died.
That case, one of several involving accusations of sexual misconduct and assault by the Oscar winning actor, allegedly occurred after an October 2016 incident. A masseur had claimed that Spacey had inappropriately touched him in a sexual manor at a private home in Malibu as he was giving Spacey a massage.
A statement released by the LADA's office notes that the masseur's allegations against could not be proven without his participation in court proceedings. The alleged victim had also civil suit pending in U.S. District Court in Los Angeles against Spacey for the same incident.
Kevin Spacey charged with sexual assault:
Out actor Andy Dick arrested for sexual battery in Orange County
After an investigation, Dick, 56, was arrested on suspicion of felony sexual battery and booked into Orange County jail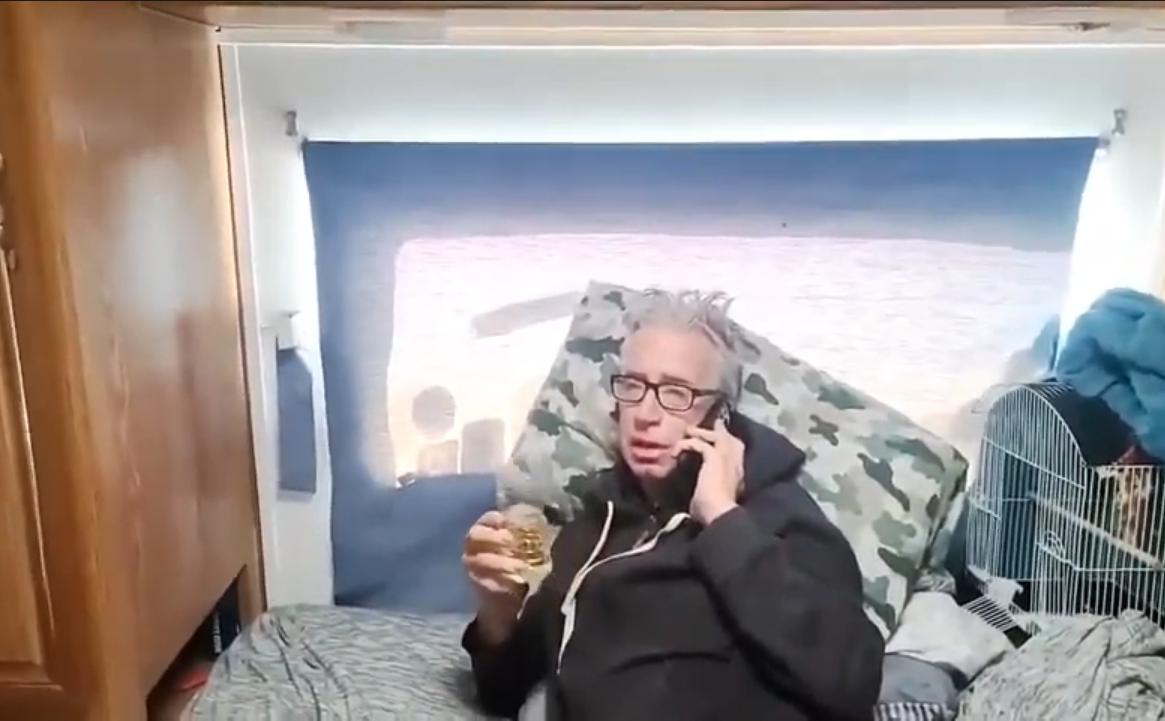 RANCHO SANTA MARGARITA, Ca. – Orange County Sheriff's deputies were called to O'Neill Regional Park, located at 30892 Trabuco Canyon Road in Trabuco Canyon Wednesday, after a man called 911 and said that actor and comedian Andy Dick had sexually assaulted him.
A spokesperson for the Orange County Sheriff's Department told media outlets that deputies arrived at a campground at the park at around 9 a.m. Wednesday morning and contacted the caller, a man who said he was the victim of the assault.
After an investigation, Dick, 56, was arrested on suspicion of felony sexual battery and booked into Orange County jail, Sgt. Scott Steinle said and added that the victim was taken to a hospital for an assault examination.
The arrest and the prelude to the arrest was apparently live streamed on YouTube by a channel labeled Captain Content's RV.
There are no further details available as of Wednesday afternoon the Orange County Sheriff's Department said.
The Los Angeles Times reported that Dick has been arrested several times on allegations including drug possession, groping and more. In November of 2021, Dick was arrested by the Los Angeles Police Department on a felony domestic violence charge.
Law enforcement sources told TMZ at the time that Dick allegedly hit his boyfriend on the head with a liquor bottle, leaving a deep cut.
He was also arrested in late June 2021 on suspicion of felony assault with a deadly weapon — a metal chair — on a man identified by Page Six as ex-lover Lucas Crawford. The arrest led to a breakup between Dick and then-fiancée Elisa Jordana.
Dick told Page Six that Crawford first "body-slammed" his leg in that brawl. Dick said he threw the chair after his leg was broken.
Video of Andy Dick being confronted over his alleged sexual assault:
Dave Chappelle assaulted on stage, jokes attacker was a Trans man
The popular comic performing as part of the Netflix Is a Joke Fest has long courted controversy with comments made about trans people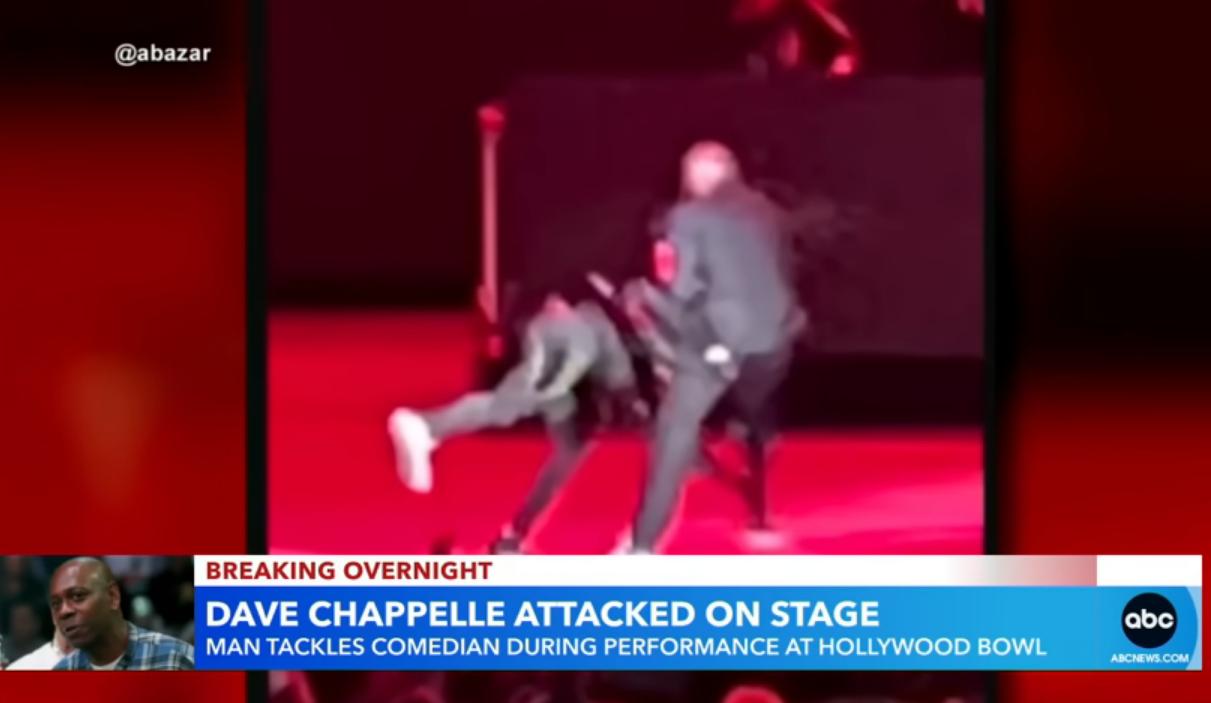 LOS ANGELES – Comedian Dave Chappelle was attacked during a performance at the Hollywood Bowl Tuesday night. A suspect is in custody for rushing the stage while brandishing a plastic replica of a gun that shoots forth a blade, according to the Los Angeles Police Department. After regaining his composure, Chappelle joked that the attacker "was a trans man," a reference to the comic's controversy within the LGBTQ+ communities.
The suspect has been identified as 32-year-old Isaiah Lee, who is being held by LAPD on $30,000 bail. Chappelle and the man scuffled on the floor of the stage before the man ran away behind a screen. Security staff surrounded and tackled the man, and according to Chappelle, stomped him in the rear corner of the stage. Lee was rushed to a local hospital. So far, there's no evidence that Lee identifies as transgender.
Chappelle, beloved by many for his clever television program Chappelle's Show, has long been a controversial figure to the LGBTQ+ communities. Last October, following the premiere of his Netflix The Closer, which featured insensitive cracks about trans women's genitalia and TERFs (or trans-exclusionary radical feminists), among other topics, several trans employees of Netflix staged a walkout. Additionally, trans comedians told CNN they felt that the comments were an example of "punching down" on those with less power and a betrayal of the astute social commentary for which Chappelle is known. Chappelle eventually agreed to meet with members of the community to discuss the tenor of his jokes about trans people.
The Bowl incident echoes the Academy Awards ceremony in March, in which eventual best actor winner Will Smith walked on stage and delivered a blow to the face of Chris Rock due to an off-the-cuff joke the comic made about Smith's wife Jada Pinkett Smith's hairstyle.
It also further raises questions about the safety of comedians who are known for caustic humor.
The comedian was performing at the venue as part of the Netflix Is a Joke Fest, an 11-day stand-up comedy festival. Rock, who also performed during the concert took the stage with Chappelle, and asked "Was that Will Smith?"
Dave Chappelle attacked on stage during Hollywood Bowl performance: