Anne Rice, LGBTQ Icon, advocate & literary genius passes away
Writers are priceless. Go where the pleasure is in your writing. Go where the pain is. Write the book you would like to read ~ Anne Rice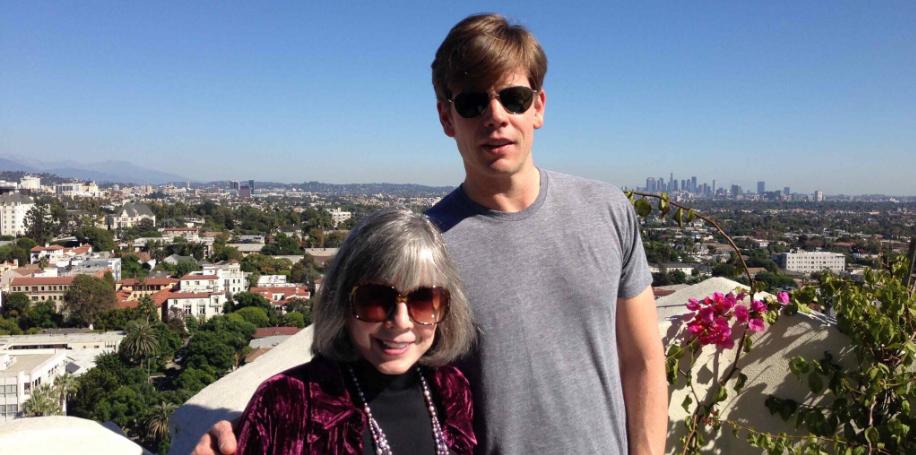 LOS ANGELES – Many are called "icons." Anne Rice truly was one. She passed away yesterday at age 80 from a stroke. Her son Christopher, a prolific writer in his own right, was by her side.
He posted of her death on her popular Facebook page:
"Earlier tonight, Anne passed away due to complications resulting from a stroke. She left us almost nineteen years to the day my father, her husband Stan, died. The immensity of our family's grief cannot be overstated. As my mother, her support for me was unconditional — she taught me to embrace my dreams, reject conformity and challenge the dark voices of fear and self-doubt. As a writer, she taught me to defy genre boundaries and surrender to my obsessive passions. In her final hours, I sat beside her hospital bed in awe of her accomplishments and her courage, awash in memories of a life that took us from the fog laced hills of the San Francisco Bay Area to the magical streets of New Orleans to the twinkling vistas of Southern California. As she kissed Anne goodbye, her younger sister Karen said, "What a ride you took us on, kid." I think we can all agree. Let us take comfort in the shared hope that Anne is now experiencing firsthand the glorious answers to many great spiritual and cosmic questions, the quest for which defined her life and career."
The post has been already shared hundreds of thousands of times, with nearing fifty thousand comments of condolences.
One fan called her "our generation's Mary Shelley." Another pointed out that in the creation of the vampire genre, there are only two real Creators: Bram Stoker and Anne Rice.
"For me, vampires are the heroes, the mystical heroes, the international stars of the monster pantheon, I love them the best," she has remarked about her fictional children. "They dressed the best."
Anne Rice wrote over 40 novels, and certainly, the cornerstone of those were her Vampire Chronicles. One of the best-selling novels of all time, Interview with the Vampire, was published in 1976 and kicked off the Chronicle series.
She is credited with the creation of the passionate and sensual horror genre, as well as the dark erotic goth movement itself.
Her work presented a fictional experience that mirrored LGBTQ realities. Her characters were carnal, three dimensional and exhibited fluid genders and sensualities. The blood bourn contagion of vampirism seemed to mirror the real-world experience of AIDS that many gay men were living through. Her work as a result, found a deep and abiding fan-base in the LGBTQ world. She stated that her vampire creations were representative of the "outsider in all of us." Her queer following appeared to agree and loved her for her truth and candor.
"The gay reviews of my literature have been the most satisfying I have ever read," she stated.
She never betrayed that love and loyalty of her LGBTQ population.  She publicly rejected her Catholic upbringing and its ties to homophobia, "I refuse to be anti-gay. I refuse to be anti-feminist. I refuse to be anti-artificial birth control," she stated in a public pronouncement. She considered herself a gay activist and was never comfortable with constraining people with gender identification.
Of transgender people, she stated, "They have a lot to teach us. When people have sacrificed that much and gone through that much to find themselves, and do what they believe is right, they are going to have spiritual lessons to teach us."
In many ways, she did not see herself so much as an LGBTQ ally, but as a community member herself. "I think I have a gay sensibility and I feel like I'm gay, because I've always transcended gender, and I've always seen love as transcending gender. In my books, I've always created bonds of love that have transcended gender. But I've never associated AIDS with vampires, myself. I've always been very much a champion of gay rights, and art produced by gay people—whether it was the early Frankenstein movies that had such a gay sensibility to them, or any art created by gay people. I'm highly sensitive to it. I have a gay sensibility."
Even with her intrinsic connection to the community, Anne did admit to some trepidation when Christopher came out as gay himself. She told the Advocate in 2000: "People respond in very different ways to what being gay means. And there's still an enormous amount of fear in America. There are still hate crimes. There is still a lot of consciousness-raising that has to be done–but not with us. I was worried, as anybody would be, that Chris would face obstacles and prejudices. But I did not love him one drop less."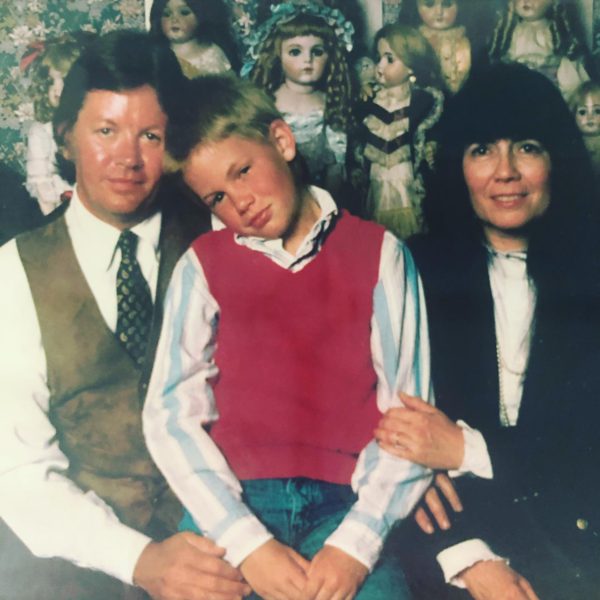 For future writers, Anne left this advice: "On writing, my advice is the same to all. If you want to be a writer, write. Write and write and write. If you stop, start again. Save everything that you write. If you feel blocked, write through it until you feel your creative juices flowing again. Write. Writing is what makes a writer, nothing more and nothing less. — Ignore critics. Critics are a dime a dozen. Anybody can be a critic. Writers are priceless. —- Go where the pleasure is in your writing. Go where the pain is. Write the book you would like to read. Write the book you have been trying to find but have not found. But write. And remember, there are no rules for our profession. Ignore rules. Ignore what I say here if it doesn't help you. Do it your own way."
Do it your own way. She did, and it was fabulous.
One entity for which Anne Rice held fascination was ghosts. She felt they were evolving as humankind is, and finding more and thorough ways to communicate with us. As Anne now finds the answers to her "cosmic questions" and meets these entities she only before imagined, maybe she will find a way through the veil. Maybe we will not have heard the last from her.
We can only hope.
*********************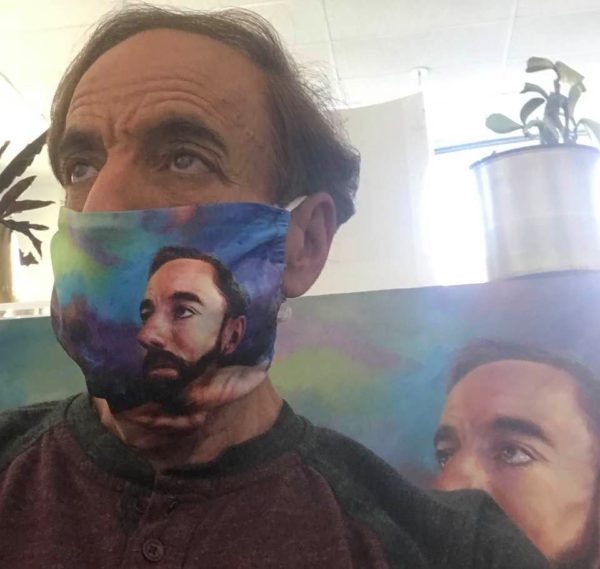 Rob Watson is the host of RATED LGBT RADIO, a national podcast and he's one of the founders of the evolequals.com.
A gay dad, business man, community activist and a blogger/writer, Watson is a contributor to the Los Angeles Blade covering entertainment, film, television, and culture with occasional politics tossed in.
Out voice actor Kevin Conroy, the voice of Batman has died
Conroy was able to use his theater background to manifest one of the most memorable voices in cartoon history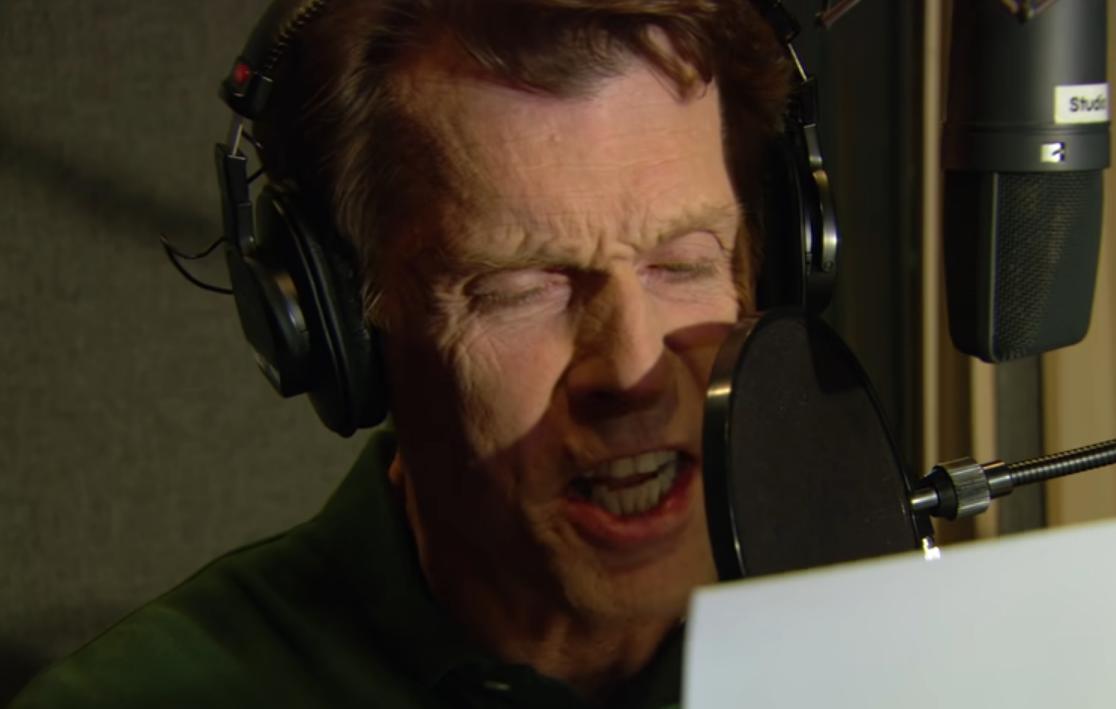 NEW YORK – Kevin Conroy had been the voice of (animated) Batman for nearly three decades, voicing almost every iteration of Batman in cartoons, animated movies or video games. In recent years he was a fan favorite on the Con circuit.
Conroy died Thursday after a short battle with cancer, his representative confirmed. He was 66.
Great meeting you and what a big turn out for Terrificon. https://t.co/RnNYAYoCwJ

— Kevin Conroy (@RealKevinConroy) July 30, 2022
Learning of his passage, actor Mark Hamill, known as the voice of the Joker appearing oft times opposite Conroy, released a statement saying:
"Kevin was perfection. He was one of my favorite people on the planet, and I loved him like a brother. He truly cared for the people around him – his decency shone through everything he did. Every time I saw him or spoke with him, my spirits were elevated."
Conroy began his career as a theater actor, attending Julliard, a prestigious acting school in New York City. He studied alongside heavyweights Robin Williams, Kelsey Grammer and more.
Conroy would go on to perform on Broadway and off-Broadway when his agent called him about auditioning for the role of Batman in a new animated show. During the audition he was able to use his theater background to manifest one of the most memorable voices in cartoon history.
Conroy is survived by his husband Vaughn C. Williams, his sister Trisha Conroy, and his brother Tom Conroy.
Memorial services are pending.
In August of 2020, 'Great Big Story' on its YouTube channel profiled Conroy titled: Meet the Voice of Batman.