Farewell to a Genius: a tribute to Sondheim
The genius of Sondheim is that he used the brilliant flame of his imagination to lead the way into a new world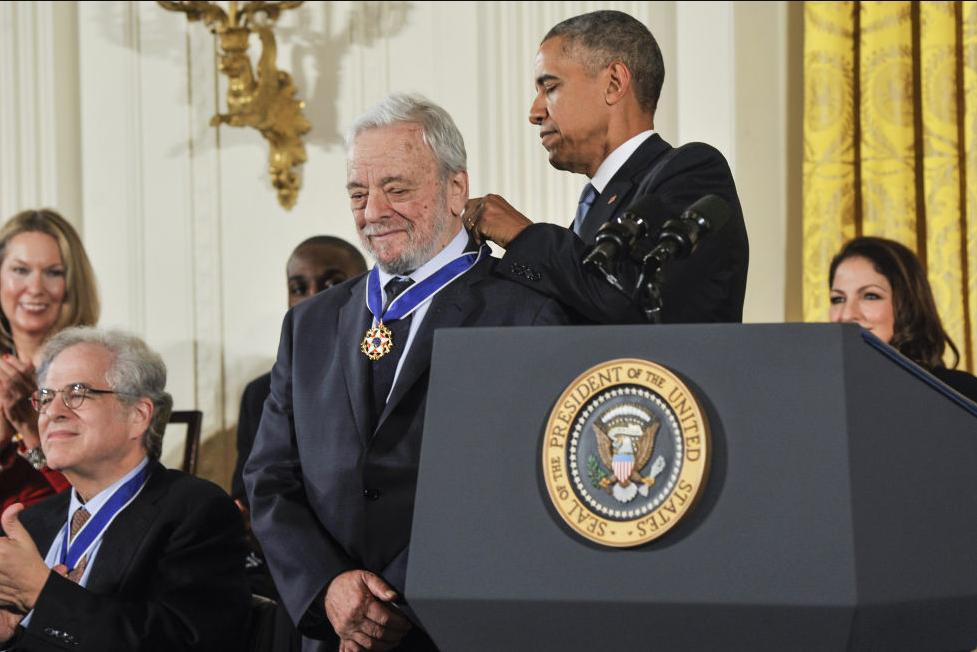 PALM SPRINGS – When I learned of the passing of Stephen Sondheim, I was playing a game.
Like so many of us nowadays, I spend more of my downtime than I care to admit mindlessly distracting myself by manipulating pixels on a handheld screen, so although I wish I could say it was the kind of brain-challenging, devilishly clever game of which of Sondheim himself was famously a fan, it most definitely was not.
Brainless as it may have been, this was what I was doing when the notification banner suddenly popped up. Short and to the point, it was a breaking news alert: "Stephen Sondheim, master craftsman who reinvented the musical, dies aged 91."
At first, I went through the reflexive mental process of acknowledging that, although I felt a pang of sorrow, there was comfort in knowing he had lived a phenomenally lengthy life of success and accomplishment surely beyond his wildest dreams.
It was true that I loved Stephen Sondheim as much as it was possible to love any human being I had never actually met, but this was an inevitable event for which I had stoically prepared in advance. I couldn't find it within myself to be sad.
It was shortly thereafter that I realized this was a loss I was going to feel for the rest of my life.
Like many little gay boys of my generation, I grew up being exposed to musical theatre through the old cast albums my parents owned. "My Fair Lady," "Camelot," "Cabaret" – the songs from these and so many more classic shows made up a big portion of the soundtrack to my childhood, fanning the flames of a lifelong love that continues to this day.
I was aware of Sondheim at the time – but I wasn't impressed. Naturally, I loved "West Side Story" – already a movie buff, it was one of my favorite Hollywood classics – but I had no interest for shows like "Company," "Follies," or "A Little Night Music," which were about boring grown-ups going through boring grown-up things and taking it all far too seriously.
It wasn't until later, when I discovered "Sweeney Todd: The Demon Barber of Fleet Street" as a teen, that I was hooked. Here was all the over-the-top, period-costumed spectacle I adored about musical theatre wrapped up into a deliciously gruesome tale of people being slaughtered and served up as meat pies, and Angela Lansbury was the star. I couldn't resist it, and as I listened for the first time to its dizzyingly complex songs, I finally "got" Sondheim.
Simultaneously, the old-fashioned favorites from my youth began to lose a little bit of their luster for me. Compared to this darkly beautiful masterpiece, in which somehow even the most reprehensible actions and characters were imbued with a comprehensible humanity, they seemed suddenly quaint and unsophisticated, relics of a world that was quickly fading away.
This was true, of course, for an entire generation. The genius of Sondheim is that he used the brilliant flame of his imagination to lead the way into a new world where musicals didn't have to be brain candy, where they could make the kind of observations and revelations about the fathomless depths of human experience that had previously been the sole province of the so-called "legitimate" theatre.
But you don't need me to tell you that: if you've read any of the countless obituaries and tributes published in the wake of his passing, you already know it, if you didn't already.
In writing this tribute, it was suggested I might offer up a "thoroughly LA" take on the life of this icon – and since I normally write mostly about film and television, that certainly is fitting. I could point out that the boundary-pushing genius which helped Sondheim transform the Broadway musical was the very thing that made him a hard sell in Hollywood. His work was inherently theatrical, a delicate balance of razor-sharp reality and high concept conceit, and, to be fair, even the greatest of filmmakers would likely be challenged to capture the right blend on a screen.
"West Side" was a multi-Oscar-winning hit on film, but it was already a cultural sensation by the time it was made, and other early adaptations of his work ("Gypsy," "A Funny Thing Happened on the Way to the Forum," "A Little Night Music") failed to make quite as big a splash. Later, high-profile screen versions were made of "Sweeney Todd" and "Into the Woods" – but for devotees, despite their relative financial success, these were pale shadows of the master's originals. Still, Sondheim made an impact on Hollywood in other ways; most memorably, he won an Oscar for writing "Sooner or Later" for Madonna to sing in "Dick Tracy." He also contributed songs for movies like Warren Beatty's "Reds," and even co-wrote (with longtime friend Anthony Perkins) the twisted screenplay for "The Last of Sheila," a wickedly inventive comedy-mystery from 1973 that has achieved cult status even outside the Sondheim fanbase.
But really, Sondheim was not of Hollywood, or of LA, or even of New York, though his sensibilities were a considerably better fit there. The truth, the insight, the intelligence, and the boundless curiosity about life that permeated all his works prove that he was beyond belonging to a particular place or time. 
Of course, die-hard Sondheim fans – and trust me, there are more of us than you think – need no proof that his was a universal voice. That's why we are all so eager to talk about him, to drop quotes from his lyrics into as many conversations possible, and to tell you which Sondheim song is their favorite and why they think it's the best of all.
And which is mine? I tend to fluctuate, depending on where I am at in my life at the time. It's often tempting to count the devastating "Ladies Who Lunch," an existential crisis set to music, at the top of the list. At other times it's "Finishing the Hat," a confessional lament about the emotional isolation of being an artist, or "I'm Still Here," an oft-recorded celebration of show-biz survivors that's been embraced by other kinds of survivors as well. Like a lot of us who were around in the 80s and 90s, I also feel a deep connection to "No One Is Alone," the heartfelt ballad of comfort adopted as an anthem during the darkest days of the AIDS crisis.
Yet there's one song I keep coming back to, over and over. "Someone in a Tree" was composed for "Pacific Overtures," a show about the opening of Japan to Western commerce in the 19th century. In the song, concealed observers watch a treaty being negotiated behind closed doors, yet they can report no relevant information about what takes place in the meeting because they only see it from their limited viewpoints.
In lesser hands, the situation might be nothing more than fodder for an extended comedy of errors, but for Sondheim it becomes a springboard into a Zen-like meditation – "It's the ripple, not the sea, that is happening" – about the importance of perspective. It's a breathtaking achievement, and at one point in his career the composer himself once cited it as his favorite among all his works. If I had to pick one, it would be mine, too.
That's because perspective is probably the greatest gift of the many that Sondheim gave me: he opened my eyes to a world of infinite viewpoints, where even the most mundane or ridiculous or horrific or devastating moments can be seen as beautiful, and where every single human experience has meaning, if only you can find the right angle from which to look at it.
********************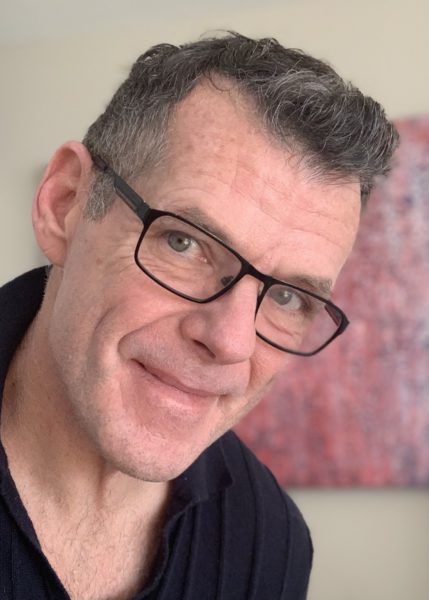 John Paul King is the Los Angeles Blade's Arts & Entertainment editor and featured A&E columnist
The people I remember on Trans Day of Remembrance
Brianna Ghey, Eden Knight, and Ariyanna Mitchell all lost their lives because they dared show the world who they were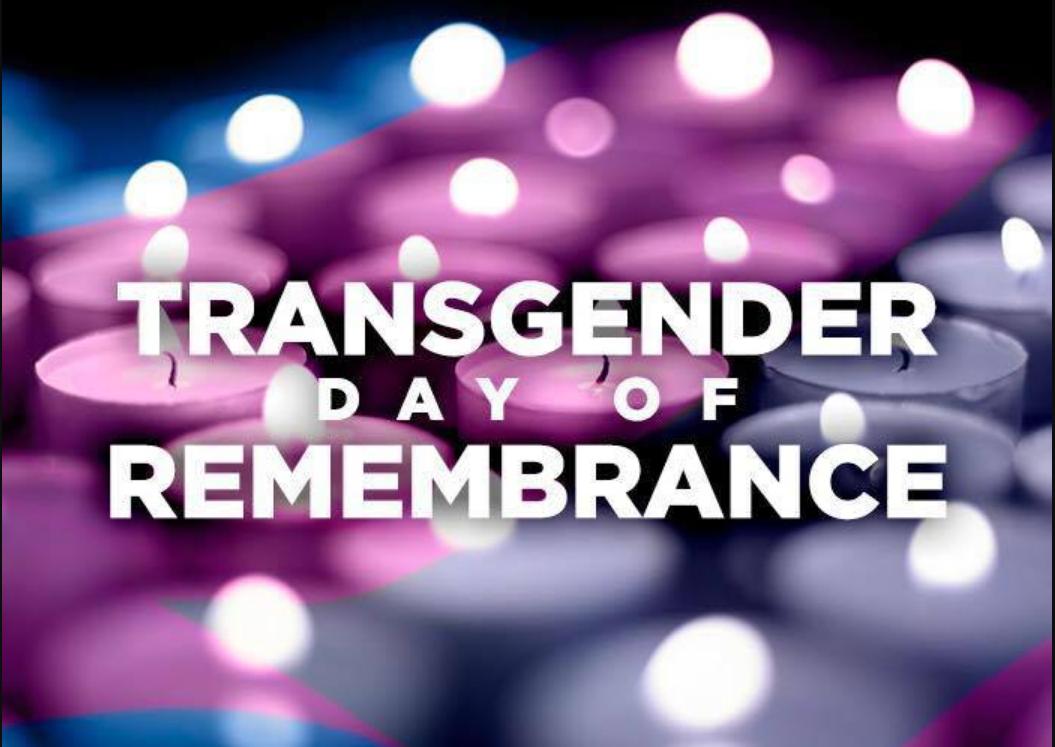 By Erin Reed | MISSOULA, Mt. – Whenever I travel from state to state to discuss the latest wave of anti-trans legislation, one of the most common questions I am asked is about the people who made the biggest impact on me. I never answer with the names of famous politicians or influential activists.
Instead, I think back to the stories of the people we lost along the way in pursuit of a world where transgender people can feel safe and dignified. Brianna Ghey, a young British trans girl who had been heavily bullied, who was murdered on her walk back from a local park. Eden Knight, who successfully escaped brutal oppression in Saudi Arabia by fleeing to the United States, only to be trafficked back there, leading to her suicide. Ariyanna Mitchell, a trans girl, who was gunned down at a party after she was asked about her gender identity.
Every transgender person you meet has lost someone; most of us have lost many. This is a reality I believe is often misunderstood by most cisgender individuals. The cold statistics of suicides and murder rates, frequently cited in studies and debates against right-wing media figures, can obscure the personal impact.
For us, these statistics represent living, breathing individuals we knew: Discord users whose status no longer turns green, phone numbers that will never send another text or call, faces in photographs that resurface every November 20th, only to be gradually overshadowed by newer images of more people who we've lost.
On days like today, my thoughts turn to Ariyanna Mitchell, a vibrant and beautiful young black teenager who excelled in dancing. Cherished by her friends, Ariyanna's courage shone brightly when a gunman invaded the party she was attending. Bravely stepping between the assailant and her fellow partygoers, she was asked about her gender: "Are you a boy or a girl?" Tragically, her response led to her being shot. Ariyanna's only 'crime' was protecting those around her while embracing her true self. She was just 17 years old.
Ariyanna's story brings to mind the numerous 17-year-old transgender individuals I've met while speaking with parents. Witnessing the joy on their faces upon being recognized for who they truly are is a profound experience. I've seen parents who, after a journey of understanding, not only accept but also celebrate their child's gender identity. Reflecting on my own days as a 17-year-old, unable to transition, I think about our collective efforts to create a world where young people like Ariyanna could freely do so. The injustice of stripping away such joy and light from a person is immeasurably cruel.
In March 2023, I learned about a transgender girl named Eden Knight who tragically took her own life in Saudi Arabia. Her story went viral as numerous trans individuals who knew her turned to Twitter, pleading for media coverage of her death. This story resonates with me profoundly because, when mainstream media failed to amplify her friends' voices, they approached me, hoping I could bring her story to light. I did just that when I became the first journalist to cover her story, a story that would leave a mark on me for the rest of my career. The narrative they shared about Eden was both beautiful and heart-wrenching. As I listened and wept, I connected with those who had witnessed her vibrant life and felt the profound injustice of its loss.
Eden Knight was the daughter of a wealthy Saudia Arabian official. When she went to school in the United States, she came out as transgender, and quickly realized that her identity was incompatible with a government that refuses to recognize the existence of transgender people and incompatible with her father's role in that government. So she fled, transitioned, and was fully embraced by her queer friends and family.
Eden Knight's intention to seek asylum was tragically undermined. Her hopes were shattered when she was allegedly lured back to Washington, D.C., by two American fixers, Michael Pocalyko and Ellen Cole. Subsequently, she was sent back to Saudi Arabia, where she faced the terrifying ordeal of forced detransition. The anguish of being forced off of her medication and forced into a male identity proved too overwhelming, leading to her taking her own life. Eden left behind a community that had stood with her throughout her entire ordeal and had grown to love her. Her memory is a driving force in our continued fight against such injustices.
In February of this last year, news made it around the world of a young teen trans girl who was murdered on her walk through a park. Brianna Ghey, a 16 year old girl who made TikToks about her day to day life set to beautiful music, had her life taken by two people her same age. We would later learn that she was heavily bullied in school. When news of her death became widespread, her videos became makeshift memorials with millions of likes. Her life and the way that it was taken shook the community.
Her death did not occur in a vacuum. In the years surrounding her death, the United Kingdom had become a harsh place for trans people. Trans youth like her face waiting lists for medication that can be up to 20 years long. Legal documents are impossible to obtain for those under 18, and the dignity of trans people is debated daily in the UK Media. Just before he death, Scotland passed a measure that would have lowered the minimum age for legal gender recognition to 16 years old… this would have been old enough for Brianna to be recognized. However, the United Kingdom overturned Scotland's efforts and kept its own age for gender recognition as 18 years of age. As such, Brianna Ghey's death certificate officially recorded her as male. Sadly, the government rejected a campaign with the hashtag #DignityForbrianna which would have given her posthumous gender recognition.
On Trans Day of Remembrance, we remember Brianna for who she actually was. We remember her gender, regardless of what final indignity her government did to her. We remember all the lives lost, and all of the people who were misgendered in their deaths by their family or on their official documents. We remember these things to try to make the world better for kids like her. In an interview with Vice, one of her close friends stated, "If Bri would have wanted anything from her passing, it would be change."
Each of these stories has profoundly impacted me. They all depict trans individuals enduring injustices that remain unresolved. Today, black trans women continue to face rampant violence, with gun violence affecting them disproportionately. The misgendering of trans individuals in death reports persists, a situation worsened by recent legislative actions in states like Montana and Kansas, where laws mandate the incorrect legal gender designation for trans individuals.
The neglect of trans and queer refugees continues, and the same system that facilitated Eden Knight's tragic trafficking out of the United States remains in place. Currently, thousands of trans youths are being forced into detransition by laws banning their care, enduring the same trauma as Eden. Our efforts must persist until the day we no longer need to add another photograph to the memorial of those lost to such injustices on the day we honor the memory of the trans individuals who are no longer with us.
*************************************************************************************
Erin Reed is a transgender woman (she/her pronouns) and researcher who tracks anti-LGBTQ+ legislation around the world and helps people become better advocates for their queer family, friends, colleagues, and community. Reed also is a social media consultant and public speaker.
Follow her on Twitter (Link)
Website here: https://www.erininthemorning.com/
******************************************************************************************
The preceding article was first published at Erin In The Morning and is republished with permission.