It doesn't take a miracle
Hanukkah a time for LGBTQ Jews to celebrate full identity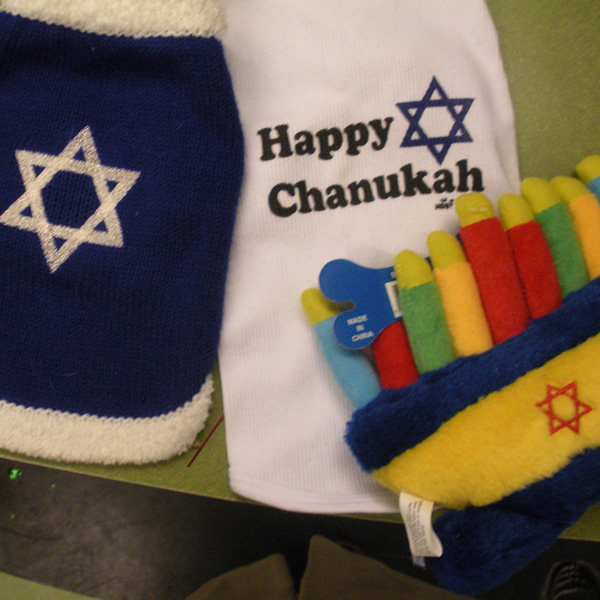 For Jews around the world, Sunday night marked the beginning of Hanukkah. The story of Hanukkah celebrates the liberation of Jerusalem by the Maccabees, a small and poorly armed group of Jews who took on, and defeated, one of the world's most powerful armies. 
Upon entering Jerusalem, the Maccabees saw that there was only enough oil to light the Temple's eternal flame for one night. But the oil lasted eight nights — enough time for new oil to be prepared. The eternal flame remained lit, and light triumphed over darkness.
The story of Hanukkah was a miracle. While we celebrate and commemorate that miracle, we should also remember that it doesn't take a miracle for one person to make a difference.
The entire world is shaking beneath our feet. The climate is in crisis and our planet is in danger. A viral contagion has claimed the lives of millions, and there's no clear end in sight. Creeping authoritarianism threatens the entire world, including here at home.
Sometimes it seems like it will take a miracle to solve even one of these problems. The reason these problems seem so overwhelming is because they are — no one person can fix it themselves.
Here in the LGBTQ community, we have made enormous strides, and we ought to be proud of them. But there is so much more work to be done.
Not everyone in our community is treated equally, and not everyone has the same access to opportunity. Black, brown and trans LGBTQ people face systemic and structural disadvantages and discrimination and are at increased risk of violence and suicide. It must stop.
These are big problems too, and the LGBTQ people as a collective can help make the changes we need so that light triumphs over darkness. But it doesn't take a miracle for individuals to light the spark.
Our movement is being held back by the creeping and dangerous narrative that insists that we choose between our identities instead of embracing all of them.
The presentation of this false choice has fallen especially hard on LGBTQ Jews, many of whom feel a genuine connection to and support for Israel. They feel marginalized when asked to sideline their identity by being told that the world's only Jewish state shouldn't even have a place on the map. And they feel attacked when asked about the Israeli government's policies during a conflict, as if they have some obligation to condemn them and take a stand simply because of their faith.
One of the ways we can shine our light is to fight for an LGBTQ community that is truly inclusive.
This holiday season, pledge to celebrate all aspects of your identity and the rights of LGBTQ people to define their own identities and choose their own paths. If you feel the pressure to keep any part of your identity in the closet, stand up to it and refuse to choose.
In the face of enormous challenges that require collective action, we must not give up on our power as individuals to do what's right. It doesn't take a miracle to do that.
The tradition of lighting the menorah each night represents ensuring the continuity of that eternal flame. One of the reasons the Hanukkah menorah is displayed prominently in the windows of homes and in public squares is because the light isn't meant to be confined to the Jewish home. The light is for everyone — and a reminder that we can share it with the world every day to try to make it better.
As long as we keep fighting for justice, we don't need to perform miracles. But we do need to do our part so that light triumphs over darkness.
It is up to each of us to map out what we can contribute to create a truly inclusive LGBTQ community. This holiday season, be the light. If you can, donate to a group that helps lift LGBTQ youth in crisis. Volunteer your time to fight for the rights and the lives of trans people. And be kind to one another.
Whether you are Jewish, Christian, Muslim, or of no faith at all, take this opportunity to share your light with the world. It doesn't take a miracle to do that.
Ethan Felson is the executive director of A Wider Bridge.
Will Republicans shutdown government in part over trans people?
As Congress hurtles towards the deadline to pass a new budget, the GOP added anti-trans riders to must-pass bills- some drawing a red line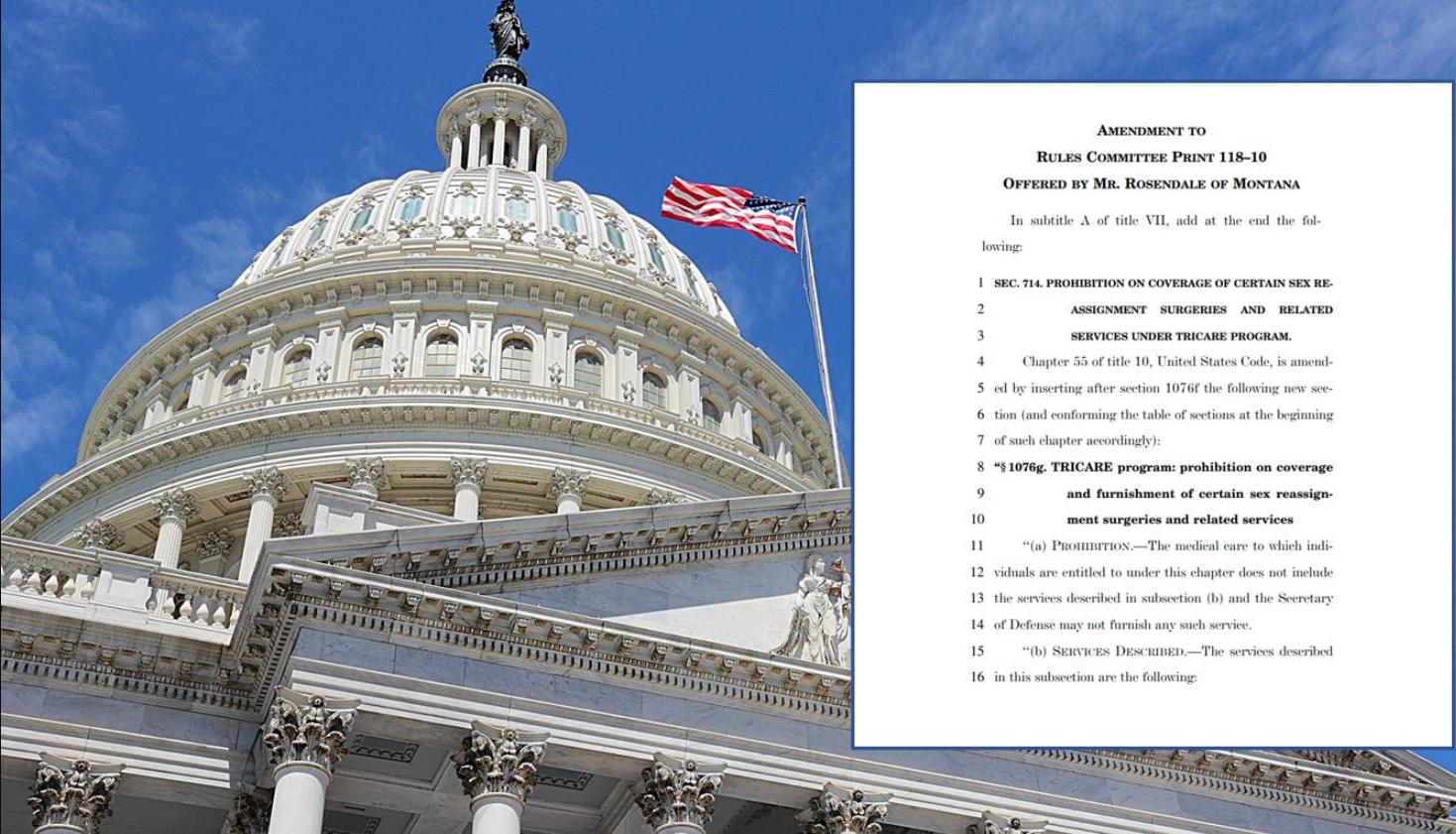 By Erin Reed | WASHINGTON – The United States teeters on the brink of a shutdown, and signs suggest it might be protracted. In Washington, tempers flare as federal workers brace for the possibility of missed paychecks. While the Senate has passed a bipartisan budget to keep the government open, the House is in disarray.
The Republican Party, embroiled in discord over Speaker McCarthy's tenuous hold of leadership, has seemingly reached an impasse on several issues. Among these, some in the party are drawing a red line on gender affirming care for transgender people. The party's fixation on trans issues, salient in state legislatures over the past four years, has abruptly taken the stage nationally, with the very functioning of the government hanging in the balance.
The provisions under scrutiny are social issue riders attached to essential budget bills needed to keep the federal government operational. Many of these target transgender individuals by proposing restrictions on federal funding for medical care, banning the promotion of "transgenderism," barring servicemembers from transitioning, and excluding medical insurance coverage for transgender care.
These stipulations can be found in funding bills for the Military, Health and Human Services, Veterans Affairs, the Food and Drug Administration, and even those that support Children's Hospitals. Just yesterday, the Congressional Equality Caucus issued a statement condemning such riders embedded in the State and Foreign Operations appropriations bill. These riders would prohibit the display of pride flags, DEI efforts, drag, and the promotion of "transgenderism."
The riders are paralleled by a renewed offensive against transgender individuals, propelled by influential figures within the Republican Party. Representative Lauren Boebert, recently scrutinized for inappropriate behavior with her date during a family-friendly theatre performance, assailed the Pentagon's top transgender military official and proposed legislation to slash her salary to a mere dollar.
Meanwhile, Representative Marjorie Taylor Greene presented a bill seeking a national felony ban on gender-affirming care for trans youth. While the prospects of these provisions advancing in this cycle are slim, the contentious budget impasse over transgender rights underscores the escalating emphasis on trans issues by the Republican Party. Additionally, several state governments under the party's control have already passed identical laws.
Such attacks have also been echoed in the presidential election cycle. On the Republican debate stage, Vivek Ramaswamy inaccurately declared that "transgenderism" is a "mental health disorder." Afterwards, Mike Pence, when asked a question about rising violence against LGBTQ+ people, called for a national ban on gender affirming care.
The animosity towards transgender people in the GOP now threatens to destabilize the entire United States Government. In a fight over one of the appropriations bills that would renew funding for teaching hospitals for children, Representative Crenshaw declared that gender affirming care bans are the "hill we will die on." Biden, on the other hand, has stated that he will veto appropriations bills with anti-abortion and anti-LGBTQ+ measures in them. While the Senate has passed its clean and bipartisan budget bill without any of these anti-trans measures, the House remains deadlocked in part because of riders like these.
LGBTQ+ organizations are taking note. The Human Rights Campaign released an ad lambasting Republicans for using these riders to shutdown the government, saying that Republicans are "trying to limit the healthcare you and your family can access, ban books and flags, and block enforcement of civil rights laws, all while risking the government grinding to a halt."
You can see the advertisement here:
For those doubting the lengths to which Republicans might go to advance anti-transgender legislation, one needs only to observe the recent clashes in state legislatures. In Montana, the party silenced a democratically elected representative simply for highlighting the detrimental impacts of such bills. In Nebraska, legislative progression was halted for three months while they tried to enact a gender affirming care ban.
In 2022 alone, the party spent tens of millions of dollars on anti-trans ads, driven largely by organizations like the American Principles Project; Jon Schweppe, the organization's policy director, pledged even greater financial commitment to this cause in 2024. A government shutdown now seems a fitting progression for a party so singularly focused on targeting trans individuals.
While public opinion on trans issues fluctuates considerably, a recurring sentiment is that people prefer legislators not to invest disproportionate effort on these matters. A Fox News poll from earlier this year revealed that 86% of respondents believe political attacks on trans children are problematic, with a mere 1% considering transgender issues as a top priority.
Concurrently, a poll by The 19th indicated that 72% of Americans doubt politicians possess the requisite knowledge to create fair policies concerning gender-affirming care.
Bringing trans issues into the national shutdown fight runs counter to these public sentiments. Historically, the public has responded with great disapproval to government shutdowns. In an era marked by concerns over escalating grocery costs and healthcare affordability, an emphasis on anti-trans politics risks painting the GOP as woefully disconnected.
Yet, the grim reality is that the government's operation might be jeopardized due to the intense disdain some Republicans harbor for transgender individuals, and those repercussions will be felt by everyone.
****************************************************************************
Erin Reed is a transgender woman (she/her pronouns) and researcher who tracks anti-LGBTQ+ legislation around the world and helps people become better advocates for their queer family, friends, colleagues, and community. Reed also is a social media consultant and public speaker.
Follow her on Twitter (Link)
Website here: https://www.erininthemorning.com/
******************************************************************************************
The preceding article was first published at Erin In The Morning and is republished with permission.