Abortion access is an LGBTQ+ issue
The anti-abortion movement is about controlling the bodies of women. It's about controlling the bodies of trans folks and nonbinary people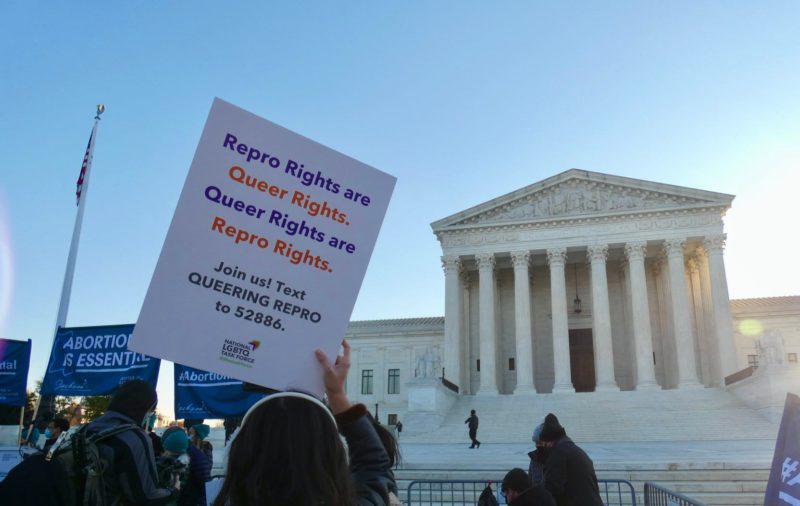 By Tony Hoang | LOS ANGELES – On Wednesday, the State of Mississippi asked the U.S. Supreme Court to overturn Roe v. Wade — the landmark 1973 decision that affirmed a constitutional right to privacy and protected abortion access in America for the last five decades.
This is not the first challenge Roe has faced at the Supreme Court. But given the 6-3 conservative majority on the court, the Mississippi case is the gravest threat Roe has faced in decades.
This window of opportunity to overturn Roe has prompted anti-abortion extremists have worked overtime to pass extreme new laws limiting abortion access all across the country this year — with state legislatures passing a record-breaking 106 new abortion restrictions. And this September, Texas implemented the nation's most extreme abortion law since 1973, effectively banning all abortions after six weeks of pregnancy.
Preventing abortion access and abortion care would have devastating consequences – especially for the LGBTQ+ community.
LGBTQ+ people who can get pregnant — which may include lesbian and bi+ women, transmasculine people and nonbinary people — need access to safe, legal abortion care. They need access to contraception, HIV testing and treatment and pregnancy care. The right to access all of these essential health services is protected by Roe and the fundamental right to privacy.
Indeed, LGBTQ+ community — especially people of color — face disproportionate rates of discrimination and violence. Studies suggest that around half of transgender people and bisexual women will experience sexual violence at some point in their lifetimes. The Mississipi abortion law, which bans most abortions after 15 weeks, significantly before fetal viability, would not allow survivors of sexual assualt enough time to make a critical life-altering decision.
But that's not all — Roe v. Wade also serves as the constitutional foundation for other LGBTQ+ civil rights. The Court relied heavily on precedent set by Roe when it decided Lawrence v. Texas, the ruling that overturned so-called "sodomy laws" — laws that criminalized LGBTQ+ relationships.— in states across America. Roe and Lawrence in turn fueled two decades of Court decisions safeguarding the civil rights of LGBTQ+ Americans.
LGBTQ+ people — especially those who are low-income or live in rural areas — also rely on the same clinics that anti-abortion extremists are trying to shut down, often as the only affordable provider of culturally competent basic medical care, reproductive healthcare, gender-affirming care and more. If these clinics are shuttered because of extreme anti-abortion restrictions, millions of people won't just lose access to abortion — they'll lose access to other affordable and affirming services, including cancer screenings, STI testing and treatment and gender-affirming healthcare.
Just two months ago in October, supporters poured into the streets in cities across the country to protest Texas's extreme abortion ban. In Los Angeles, Equality California and Planned Parenthood Advocacy Program Los Angeles County, along with Planned Parenthood affiliates everywhere turned out thousands in support of reproductive freedom.
Let's be clear, most anti-abortion extremists aren't trying to protect life. If they were, they'd advocate for nutrition assistance and affordable childcare, expanded access to healthcare, gun safety reform and an end to the barbaric death penalty. They certainly wouldn't pass legislation that endangers the lives of women and people who give birth — as experts warn the Texas ban does.
The anti-abortion movement is about controlling the bodies of women. It's about controlling the bodies of trans folks and nonbinary people. And if we allow far-right extremists to control pregnant people's bodies — to deny them basic agency over themselves — then where does that control stop?
As Justice Sonia Sotomayor incredulously asked during yesterday's arguments, "Will this institution survive the stench that [overturning Roe v. Wade] creates in the public perception that the Constitution and its reading are just political acts?"
Abortion access is a women's issue. But it's also an LGBTQ+ issue. It's a gender equity issue, a racial justice issue and an issue of economic empowerment. It's an issue for which no one can afford to sit on the sidelines because our democracy is not a spectator sport.
If the U.S. Supreme Court won't protect reproductive freedom and access to abortion, then Congress must act immediately to pass the Women's Health Protection Act. And voters should hold those who fail to act or stand in the way accountable.
Eighty percent of Americans — and majorities of both major political parties — support legal abortion. One in three women will access abortion care in her life. There's no question that the American people have the power to safeguard abortion in America. The question is: will we use it?
********************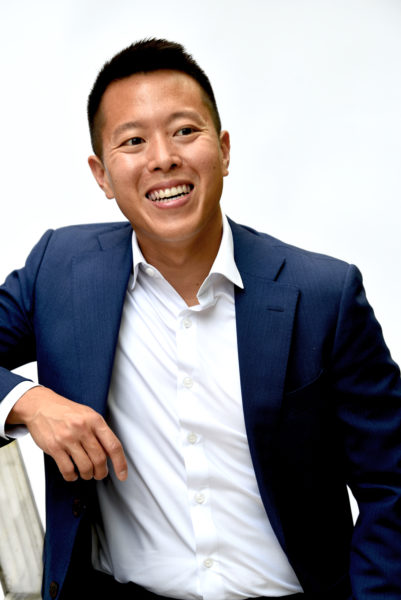 Tony Hoang is the Executive Director of Equality California, the nation's largest statewide LGBTQ+ civil rights organization.
The people I remember on Trans Day of Remembrance
Brianna Ghey, Eden Knight, and Ariyanna Mitchell all lost their lives because they dared show the world who they were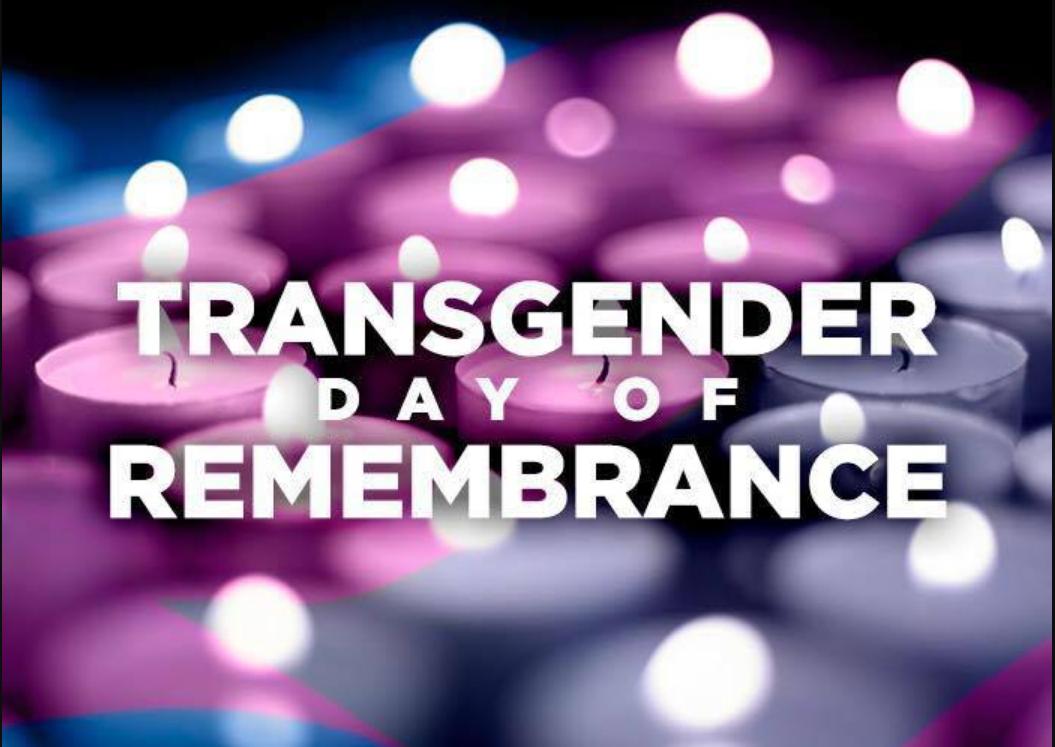 By Erin Reed | MISSOULA, Mt. – Whenever I travel from state to state to discuss the latest wave of anti-trans legislation, one of the most common questions I am asked is about the people who made the biggest impact on me. I never answer with the names of famous politicians or influential activists.
Instead, I think back to the stories of the people we lost along the way in pursuit of a world where transgender people can feel safe and dignified. Brianna Ghey, a young British trans girl who had been heavily bullied, who was murdered on her walk back from a local park. Eden Knight, who successfully escaped brutal oppression in Saudi Arabia by fleeing to the United States, only to be trafficked back there, leading to her suicide. Ariyanna Mitchell, a trans girl, who was gunned down at a party after she was asked about her gender identity.
Every transgender person you meet has lost someone; most of us have lost many. This is a reality I believe is often misunderstood by most cisgender individuals. The cold statistics of suicides and murder rates, frequently cited in studies and debates against right-wing media figures, can obscure the personal impact.
For us, these statistics represent living, breathing individuals we knew: Discord users whose status no longer turns green, phone numbers that will never send another text or call, faces in photographs that resurface every November 20th, only to be gradually overshadowed by newer images of more people who we've lost.
On days like today, my thoughts turn to Ariyanna Mitchell, a vibrant and beautiful young black teenager who excelled in dancing. Cherished by her friends, Ariyanna's courage shone brightly when a gunman invaded the party she was attending. Bravely stepping between the assailant and her fellow partygoers, she was asked about her gender: "Are you a boy or a girl?" Tragically, her response led to her being shot. Ariyanna's only 'crime' was protecting those around her while embracing her true self. She was just 17 years old.
Ariyanna's story brings to mind the numerous 17-year-old transgender individuals I've met while speaking with parents. Witnessing the joy on their faces upon being recognized for who they truly are is a profound experience. I've seen parents who, after a journey of understanding, not only accept but also celebrate their child's gender identity. Reflecting on my own days as a 17-year-old, unable to transition, I think about our collective efforts to create a world where young people like Ariyanna could freely do so. The injustice of stripping away such joy and light from a person is immeasurably cruel.
In March 2023, I learned about a transgender girl named Eden Knight who tragically took her own life in Saudi Arabia. Her story went viral as numerous trans individuals who knew her turned to Twitter, pleading for media coverage of her death. This story resonates with me profoundly because, when mainstream media failed to amplify her friends' voices, they approached me, hoping I could bring her story to light. I did just that when I became the first journalist to cover her story, a story that would leave a mark on me for the rest of my career. The narrative they shared about Eden was both beautiful and heart-wrenching. As I listened and wept, I connected with those who had witnessed her vibrant life and felt the profound injustice of its loss.
Eden Knight was the daughter of a wealthy Saudia Arabian official. When she went to school in the United States, she came out as transgender, and quickly realized that her identity was incompatible with a government that refuses to recognize the existence of transgender people and incompatible with her father's role in that government. So she fled, transitioned, and was fully embraced by her queer friends and family.
Eden Knight's intention to seek asylum was tragically undermined. Her hopes were shattered when she was allegedly lured back to Washington, D.C., by two American fixers, Michael Pocalyko and Ellen Cole. Subsequently, she was sent back to Saudi Arabia, where she faced the terrifying ordeal of forced detransition. The anguish of being forced off of her medication and forced into a male identity proved too overwhelming, leading to her taking her own life. Eden left behind a community that had stood with her throughout her entire ordeal and had grown to love her. Her memory is a driving force in our continued fight against such injustices.
In February of this last year, news made it around the world of a young teen trans girl who was murdered on her walk through a park. Brianna Ghey, a 16 year old girl who made TikToks about her day to day life set to beautiful music, had her life taken by two people her same age. We would later learn that she was heavily bullied in school. When news of her death became widespread, her videos became makeshift memorials with millions of likes. Her life and the way that it was taken shook the community.
Her death did not occur in a vacuum. In the years surrounding her death, the United Kingdom had become a harsh place for trans people. Trans youth like her face waiting lists for medication that can be up to 20 years long. Legal documents are impossible to obtain for those under 18, and the dignity of trans people is debated daily in the UK Media. Just before he death, Scotland passed a measure that would have lowered the minimum age for legal gender recognition to 16 years old… this would have been old enough for Brianna to be recognized. However, the United Kingdom overturned Scotland's efforts and kept its own age for gender recognition as 18 years of age. As such, Brianna Ghey's death certificate officially recorded her as male. Sadly, the government rejected a campaign with the hashtag #DignityForbrianna which would have given her posthumous gender recognition.
On Trans Day of Remembrance, we remember Brianna for who she actually was. We remember her gender, regardless of what final indignity her government did to her. We remember all the lives lost, and all of the people who were misgendered in their deaths by their family or on their official documents. We remember these things to try to make the world better for kids like her. In an interview with Vice, one of her close friends stated, "If Bri would have wanted anything from her passing, it would be change."
Each of these stories has profoundly impacted me. They all depict trans individuals enduring injustices that remain unresolved. Today, black trans women continue to face rampant violence, with gun violence affecting them disproportionately. The misgendering of trans individuals in death reports persists, a situation worsened by recent legislative actions in states like Montana and Kansas, where laws mandate the incorrect legal gender designation for trans individuals.
The neglect of trans and queer refugees continues, and the same system that facilitated Eden Knight's tragic trafficking out of the United States remains in place. Currently, thousands of trans youths are being forced into detransition by laws banning their care, enduring the same trauma as Eden. Our efforts must persist until the day we no longer need to add another photograph to the memorial of those lost to such injustices on the day we honor the memory of the trans individuals who are no longer with us.
*************************************************************************************
Erin Reed is a transgender woman (she/her pronouns) and researcher who tracks anti-LGBTQ+ legislation around the world and helps people become better advocates for their queer family, friends, colleagues, and community. Reed also is a social media consultant and public speaker.
Follow her on Twitter (Link)
Website here: https://www.erininthemorning.com/
******************************************************************************************
The preceding article was first published at Erin In The Morning and is republished with permission.