Boris Johnson's LGBTQ rights advisor visits U.S.
Nick Herbert praises efforts to evacuate LGBTQ Afghans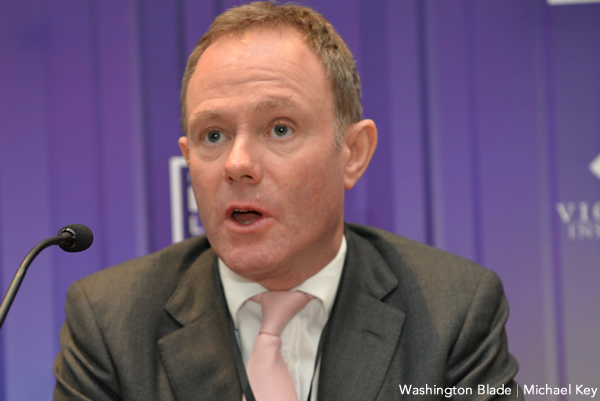 WASHINGTON — British Prime Minister Boris Johnson's advisor on LGBTQ issues last week applauded his government's efforts to help facilitate the successful evacuation of LGBTQ Afghans from the country.
"I'm very proud of the tremendous work that's been done by the U.K. government," Nick Herbert, a member of the British House of Lords, told the Los Angeles Blade on Dec. 1 during an interview in D.C. "The U.K. has shown global leadership here."
A group of 29 LGBTQ Afghans who Stonewall, Rainbow Railroad and Micro Rainbow evacuated from Afghanistan with the help of the British government arrived in the U.K. on Oct. 29. Herbert on Nov. 6 announced a second group of LGBTQ Afghans had reached the country.
"It took … a strong effort with different parts of government working together and the determination that this was really important and that people's safety was at risk and also that we have a moral obligation to the communities affected," said Herbert.
The Taliban entered Kabul, the Afghan capital, on Aug. 15 and regained control of the country.
A Taliban judge has said the group would once again execute people if it were to return to power in Afghanistan. Rainbow Railroad and Taylor Hirschberg, a researcher at the Columbia Mailman School of Public Health who is also a Hearst Foundation scholar, and others have been working to help evacuate LGBTQ Afghans from the country.
Advocacy groups continue to urge the Biden administration to do more to help LGBTQ Afghans who remain in Afghanistan.
Herbert noted the British government has committed to grant asylum to 10,000 Afghans under the country's "Operation Warm Welcome" that seeks "to ensure the Afghans who stood side by side with us in conflict, their families and those at highest risk who have been evacuated, are supported as they now rebuild their lives in the U.K." Herbert stressed this program will "prioritize" LGBTQ people and other at-risk groups in Afghanistan.
"This shows the power of working together and governments working in partnership with NGOs to achieve something," he told the Blade. "I fully recognize there were lots of citizens who remained in Afghanistan, and so nevertheless, I think it was very heartening to see that those Afghan citizens who are most at risk were brought to the center."
Herbert said he expects more LGBTQ Afghans will be "brought to safety," but he declined to provide a specific number.
Johnson raised LGBTQ rights crackdown with Hungarian prime minister
Herbert spoke with the Blade before he participated in the Victory Institute's International LGBTQ Leaders Conference that took place in-person at the JW Marriott in D.C. from Dec. 2-4.
Johnson in May appointed Herbert as his LGBTQ rights advisor.
Herbert is the first person who officially advises a British prime minister on LGBTQ issues. The former House of Commons member also co-founded the Global Equality Caucus, a group of LGBTQ elected officials around the world who work to fight discrimination based on sexual orientation and gender identity.
Herbert throughout the interview noted his government continues to champion LGBTQ rights.
The British government on World AIDS Day pledged more than £23 million ($30.5 million) in additional funding to efforts that seek to "achieve zero new HIV infections, AIDS and HIV related deaths in England" by 2030. The British government also announced it would move to allow people with HIV/AIDS to serve in the country's armed forces.
"It's a legacy discriminatory policy that has no basis in sound science any longer," said Herbert, referring to the policy against people with HIV/AIDS in the British military. "It's entirely safe for people to serve, and we think they should be free to do so."
A public comment period on a bill that would ban so-called conversion therapy in England and Wales is underway. Herbert also expressed concern over the increasing backlash over efforts to expand rights to transgender people in the U.K.
"I'm troubled by the debate," he said. "I recognize that … this is a that a complicated issue where you have an assertion of conflicting rights. But I don't think it's acceptable to see some of the sort of angry exchanges of language that has been seen over the course of the last few months."
"It's very damaging," added Herbert.
Herbert noted to the Blade that Johnson rose Hungary's anti-LGBTQ crackdown with Hungarian Prime Minister Viktor Orbán when the two men met in May in London. Herbert also highlighted the British government in June will host a global LGBTQ rights conference that will coincide with London Pride's 50th anniversary.
"The prime minister, by the way, has always been very ready to raise these issues, both when foreign secretary and now as prime minister, which is why I think he wants to hold this conference on the agenda," said Herbert.
"We have to stand together with other countries to express our concern about what is happening," he added. "We also must take a strong stance against culture wars, and I think governments joining in culture wars results in harm to citizens."
U.K. has 'historic responsibility' for anti-LGBTQ laws in former colonies
Consensual same-sex sexual relations remain criminalized in dozens of countries around the world, and many of them are former British colonies.
Then-Prime Minister Theresa May in 2018 said she "deeply" regrets colonial-era criminalization laws the U.K. introduced. Herbert spoke with the Blade two days after the Botswana Court of Appeals upheld a 2019 ruling that decriminalized consensual same-sex sexual relations in the country.
"We want to work with our partners in encouraging countries to try to change those laws," Herbert told the Blade.
He stressed the British government has "to guard against any idea that we're being so neocolonial," while adding the U.K. has a "historic responsibility for these laws and their legacy."
"The position we approach (with) this is one of respect where we, along with other countries, are encouraging decriminalization," said Herbert. "We want to work with countries that will work with us to support them in that journey. We have to recognize that all countries have been on a journey."
Herbert noted to the Blade that homosexuality was criminalized in the U.K. when he was born.
"We need to remember that other countries are different points of the journey, but it doesn't all happen at once. And they have to make their own decisions on this and we have to encourage them to support them to do so," he said. "I don't think that this is a case of Britain lecturing, certainly not a case of dictating. It's a question of encouraging."
Herbert also questioned the use of sanctions against countries that enact anti-LGBTQ laws.
The British government late last year sanctioned three Chechen officials who are responsible for the anti-LGBTQ crackdown in the semi-autonomous Russian republic that continues. Herbert described these sanctions as "justified," but said the British government has "to be careful of blunt instruments that may backfire."
"There can be different ways to make our feelings known and to encourage countries to do the right thing," he said.
UK Trans activists protest in front of BBC over transphobic coverage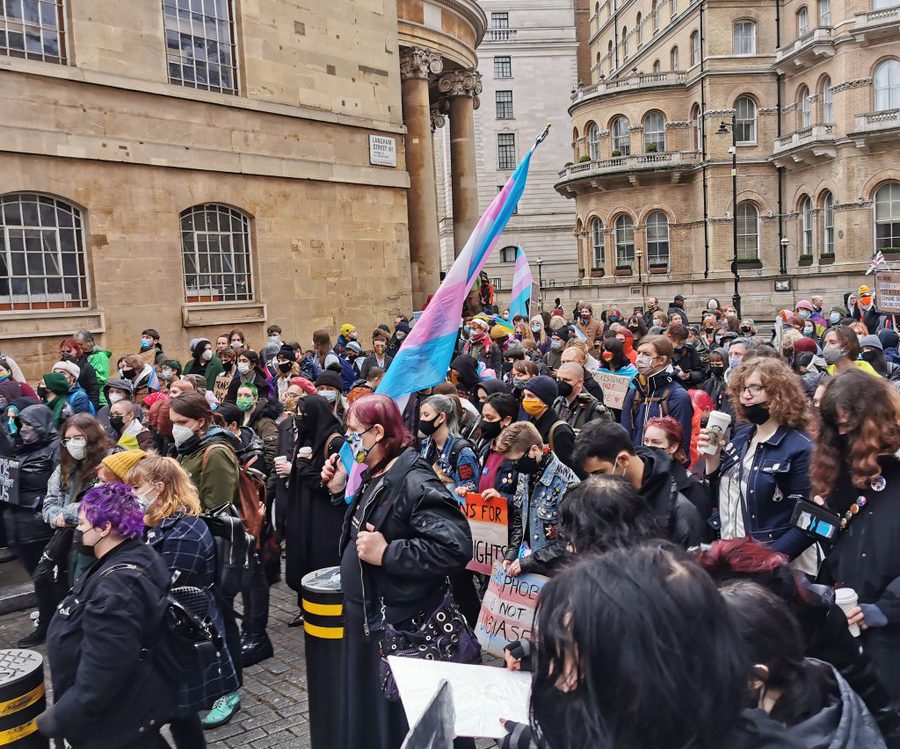 LONDON – Trans Activism UK organisers along with several hundred Trans, Queer, Non-binary and allies braved a driving rain to gather in front of Broadcast House Saturday to protest the BBC's coverage of Trans issues, especially in Britain that many view as anti-Trans.
The breaking point came after the BBC had published an article at the end of last October titled; 'We're being pressured into sex by some trans women,' written by BBC journalist Caroline Lowbridge.
Reaction to that article, which claimed to cite a survey that alleged " it is common for trans lesbians to "pressure" cis lesbians into sexual relationships," was immediate from Trans activists who pointed out that in and of itself that claim came from debunked data provided by anti-Trans groups in the UK.
The problem at the BBC in terms of anti-Trans coverage goes back several years. Queer journalist Vic Parsons at British LGBTQ+ publication PinkNewsUK reported last week that one of the protest organisers told Parsons that the BBC's trans coverage "has been on a backward slide in terms of quality and tone since at least 2016, when a disinformation campaign around GRA reform and what it would mean in practical terms caused a noticeable shift in the way stories about the trans community were reported".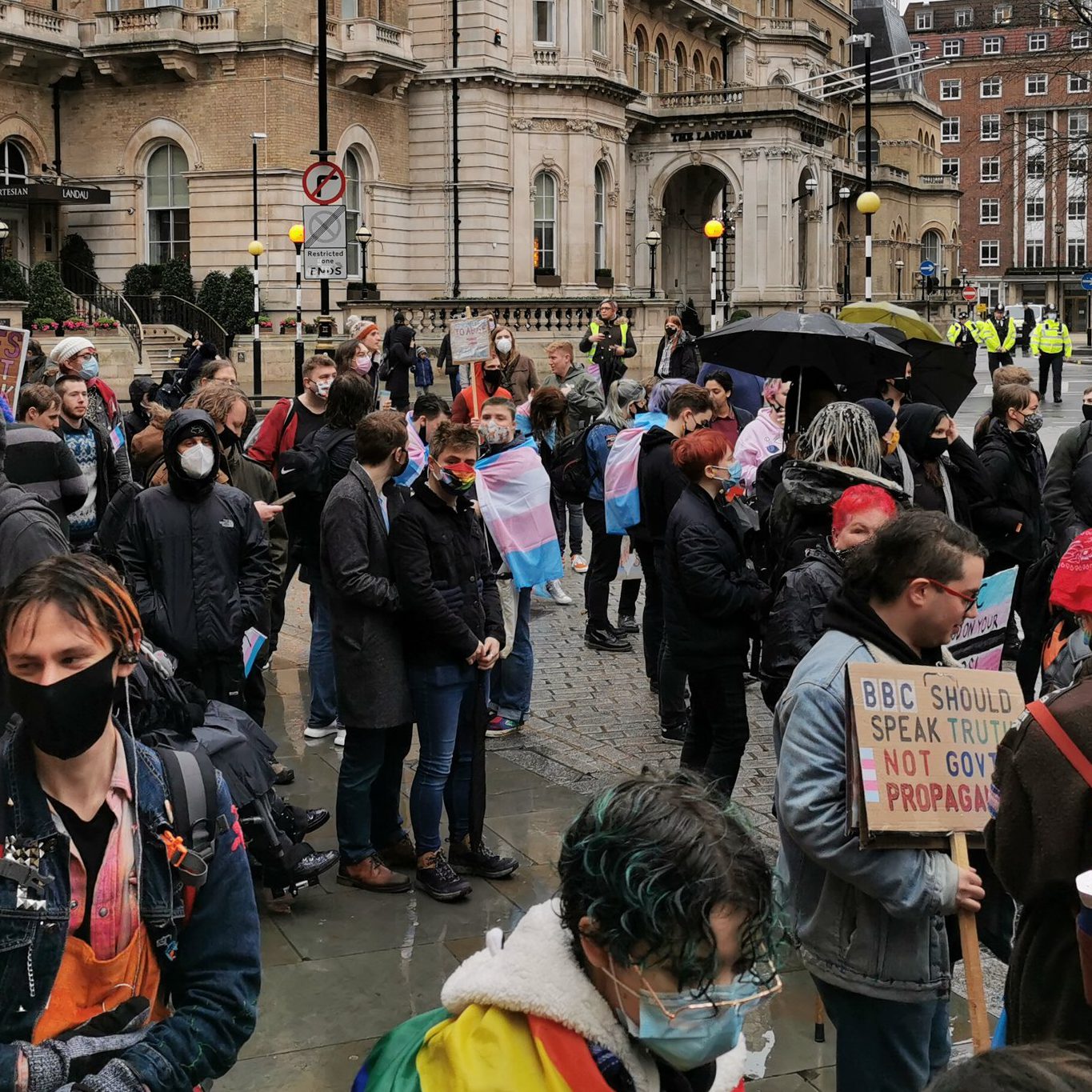 "This has been a gradual decline that has included increased uncritical platforming of anti-trans hate groups, only presenting trans people's perspective if 'balanced' with an anti trans voice as a matter of policy, and presenting stories that imply, inaccurately, that trans people are a danger to the public."
In June of 2020, the top ten LGBTQ+ advocacy groups joined by lawmakers in the House of Commons, Conservative MP Crispin Blunt, deputy leader of the SNP in Westminster Kirsty Blackman and Stewart McDonald MP, along with nearly 150 additional people sent a letter to the BBC Editorial Policy Department, expressing "serious concerns" about its coverage of trans issues.
"It seems very clear that the BBC is dealing with trans issues in a way it should never contemplate dealing with issues relating to any protected characteristic under the Equality Act.
"You are treating the lives and existence of a significant minority not as a matter of dignity or human rights, but as a culture war within which your anti-trans journalists – and we are well aware that such exist at the BBC – are given free rein to take potshots at trans people.
"Along the way, you are applying a new and different standard to the writing of stories with a trans angle. This is the very definition of institutional discrimination and hatred and it is time it stopped."
After publication of the October 26, 2021 BBC piece, Trans Activism UK launched the effort for Saturday's protest;
Are you tired of the UK's government-sanctioned broadcasting corporation promoting a clear agenda of hate and discrimination?

Can't ignore the recurring platforming of bigots with a queerphobic agenda?

Join us on 8th Jan 2022 at 1PM, Broadcasting House!#TransRightsProtest pic.twitter.com/uqMPfS89ko

— Trans Activism UK (@TransActivismUK) October 26, 2021
The 26 October had numerous issues and discrepancies in it Trans Activism UK told PinkNewsUK. Among the more serious was that transphobic porn performer Lily Cade, who has been accused by multiple women of sexual assault, had been given a positive spin according to the Trans activists. Parsons noted that after it was discovered she called for the mass "execution" and "lynching" of trans women, BBC's Lowbridge pulled the mention of her but still refused to remove the article.
PinkNewsUK reported that the article was strongly defended by the BBC as having gone through a "rigorous editorial process", despite not including a single interview with an opposing viewpoint, and more than 16,000 people signed an open letter demanding that the broadcaster apologise for the article.
The BBC later said it was a "complex" issue but did not issue an apology or remove the piece.
Trans Activism UK tweeted after the Saturday gathering; "Thank you all so much for attending today. We are very tired but so proud beyond words of our amazing community."
🏳️‍⚧️✊

Thank you all so much for attending today.

We are very tired but so proud beyond words of our amazing community. #PlatformingHateIsNotImpartial

— Trans Activism UK (@TransActivismUK) January 8, 2022
UK expands pardons for consensual sex between same-sex partners
Conditions will still need to be met for a pardon to be granted, including that the sexual activity must not have been aged 16 or under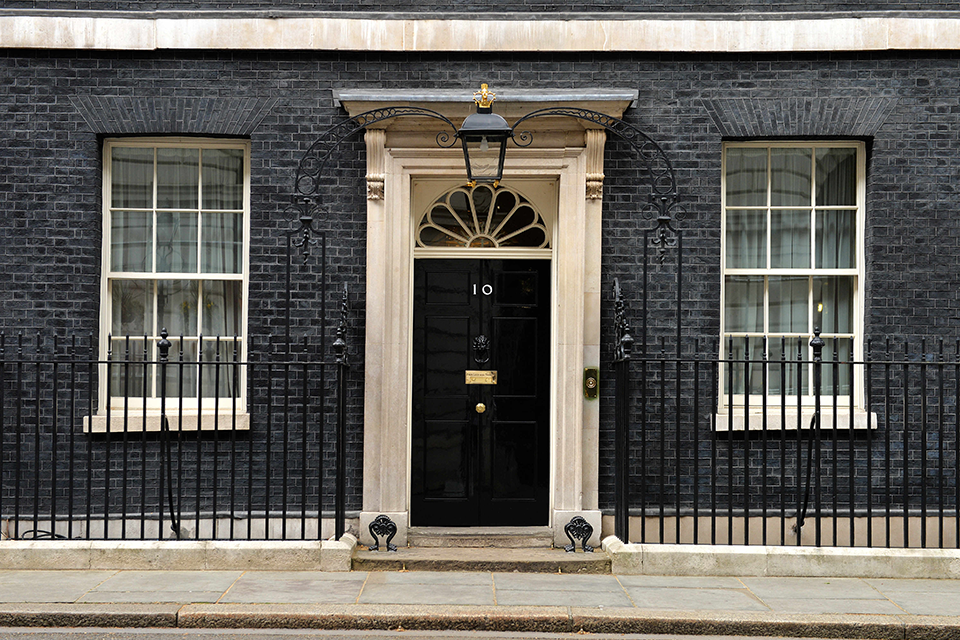 LONDON – The U.K. government announced that it was amending the Police, Crime, Sentencing and Courts Bill, adding categories of persons eligible to expunge the records of people who were convicted of crimes related to consensual homosexual activity.
U.K. Home Secretary Priti Patel, a Tory cabinet member noted in a statement released Monday: "It is only right that where offences have been abolished, convictions for consensual activity between same-sex partners should be disregarded too.
"I hope that expanding the pardons and disregards scheme will go some way to righting the wrongs of the past and to reassuring members of the LGBT+ community that Britain is one of the safest places in the world to call home."
There were initially only nine crimes involving homosexual sex that were pardonable starting in 2012. Then in 2017, Parliament passed and the Queen gave Royal Assent to a law named after famed gay mathematician, pioneering computer scientist and Second World War codebreaker Dr. Alan Turing. Known as 'Turing's law,' it granted posthumous pardons to others who were convicted of sexual acts that are no longer deemed criminal under British law.
However, activists and civil rights/LGBTQ campaigners argued the crimes covered by the scheme were too narrow as the law only covered nine former offences included on a specified list, with a large focus on the repealed offences of buggery and gross indecency between men, PinkNewsUK reported.
PinkNewsUK also reported that the amendment will broaden the criteria to "include any repealed or abolished civilian or military offence imposed on someone purely for, or due to, consensual homosexual activity."
"Conditions will still need to be met in order for a disregard and pardon to be granted, including that the sexual activity must not constitute an offence today and anyone else involved must have been aged 16 or over."
Word of the decision was celebrated by the co-founder of the U.K. LGBTQ rights organization Stonewall, Out member of the House of Lords, Michael Maurice Cashman on Twitter:
"6 years work by Lord Lexden, Prof Paul Johnson of Leeds, & me to widen pardons & disregards for historical homosexual convictions to become law. UK did so much wrong; reputations & lives can finally be uplifted."
Breaking news: 6 years work by Lord Lexden, Prof Paul Johnson of Leeds, & me to widen pardons & disregards for historical homosexual convictions to become law. UK did so much wrong; reputations & lives can finally be uplifted. So much more to do. Enormous thnx to @SusanBaroness

— Michael Cashman (@mcashmanCBE) January 4, 2022
Another prominent member of Parliament's Upper House of Lords also noted the annoucenment:
Well done @mcashmanCBE & thanks to all involved in bringing about this measure of justice absolving people of what should never have been considered crimes. The prejudice behind such abhorrent laws is shocking, is much less prevalent today, but still needs tackling @stonewalluk pic.twitter.com/laoartSL7x

— Chris Rennard 🔶💙 (@LordRennard) January 4, 2022
British Queer Instagram group spreads holiday cheer in London
This avoids potentially dangerous/triggering family environments instead building new connections with others who truly understand them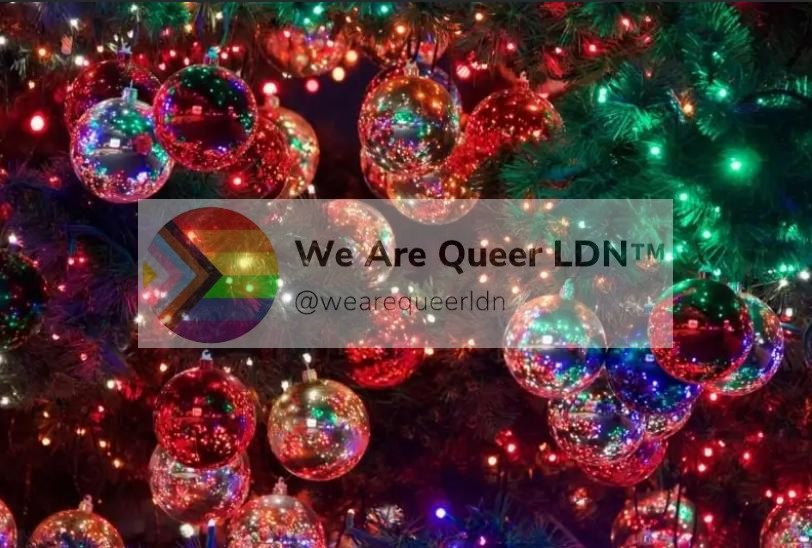 LONDON – Likely one of the most difficult annual rituals for some in the LGBTQ+ community are the celebrations around Christmas Eve and Christmas Day as many queer people do not have family to go home to and as a result it can be very lonely.
Understanding this dilemma, one group of gentle hearted queer people has found a way for others to gather together, albeit virtually as a result of the coronavirus pandemic.
PinkNewsUK reported that the results of a poll it conducted among its readers found that eight in every 10 readers have to hide who they really are during the festive period.

The British LGBTQ+ publication noted that more than 7,500 people responded to its survey, which was self-selecting but gives an insight into how this time of year can impact LGBT+ folk. Readers shared devastating stories about being forced into the closet at the dinner table, being deadnamed, and dealing with probing questions from relatives about when they're going to "settle down".
For LGBTQ+ Londoners there is a group that arranges casual get togethers and buddy-ups for queer women, trans, non-binary and gender non-conforming people – and they're working hard to make sure queer people who don't want to spend the Christmas Day alone and have a support network to fall back on, PinkNewsUK reported.
'We Are Queer London' was established to fill that lonely void in the holidays for for queer women, trans, non-binary and gender non-conforming people in greater London. The group through its social media presence, especially Instagram, arranges casual get togethers and buddy-ups.
Ky Richardson, one of the co-founders of We Are Queer London, told PinkNewsUK that it was "surprising" how fast the initiative took off once they posted about it.
"I myself spend Christmas alone most years, so I was thinking, 'I'd really like to have some companionship,'" Richardson explained. They came up with the idea of setting up a Google Doc that would enable queer people to "buddy up" and find others to spend the festive season with.
"COVID has gotten in the way unfortunately, but people haven't been left high and dry."
"People would say: 'I'm offering to host, it will be me and my mum and we have space for two people.' Someone else would go on and say: 'I'm looking for somewhere to go to for Christmas lunch or a walk on Boxing Day.' [December 26] People would see what's on offer and what people are wanting and then they would connect.
We would just encourage them of course to do their own due diligence, the same way as you would if you met any stranger online, so it was more facilitating them to buddy up rather than organising any specific location," Richardson told the publication.
While the current Omicron variant and the Delta variant remain a critical issue in the UK, the We Are Queer London group is adapting and remaining flexible Richardson indicated.
"It [In-person meets] has slowed down because of the COVID numbers and we have actively, from a place of moral responsibility, stopped encouraging it," Richardson explained. "There's still a group of around 30 people who will make plans last minute on the day between themselves, and that group is typically shift workers who don't know what days they'll have off. We've facilitated the Instagram group so they can be like: 'OK, I'm off today – is anyone around for a walk?'
The pandemic has thrown a roadblock in their way, but the group founders are determined to make sure the initiative keeps growing so queer people can be provided with the spaces they crave and need.
"We're basically looking at ways where we can pool our resources as a community to create more opportunities for togetherness and play, essentially," Richardson said. "It gives us an amazing opportunity to be inclusive about how we create a chosen family."
But for now the primary goal is to make sure there's a safe space, even virtual, to ensure that no one queer person is left alone at Christmas.