Brewery launches LGBTQ+ fundraiser in homophobic politician's name
A portion of profits from every pint of Don't Be Mean To People will go to help the LGBTQ community grow, thrive, and find acceptance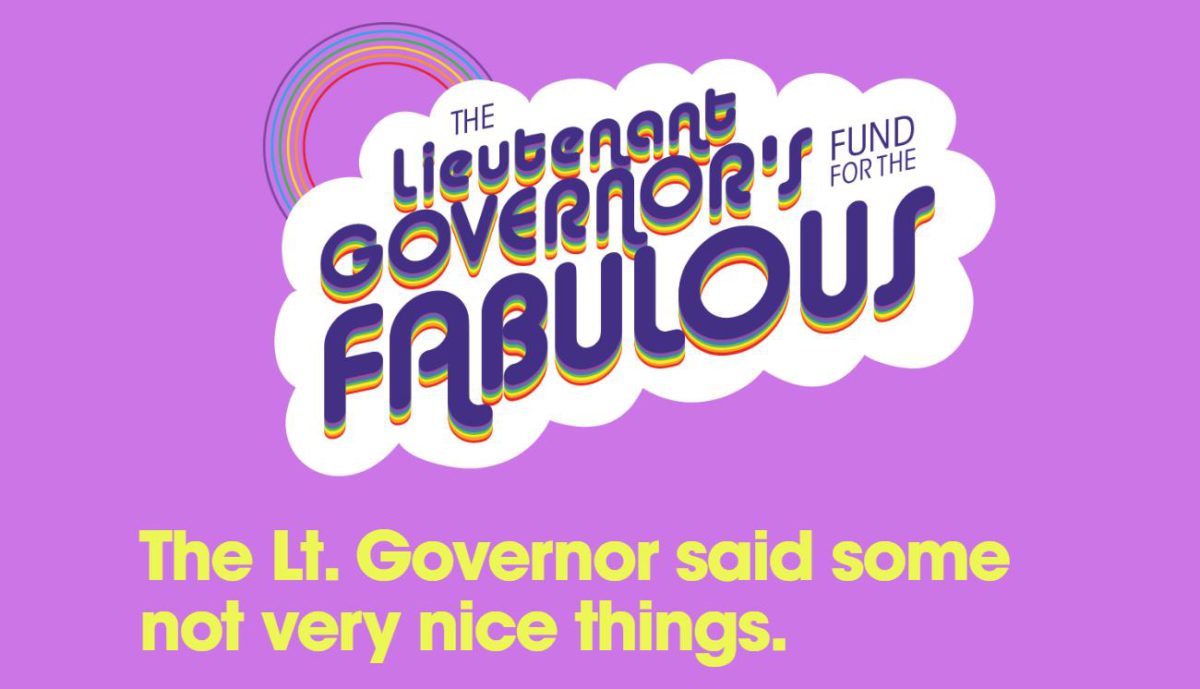 DURHAM N.C. — A local craft brewery in North Carolina has launched a cheeky campaign fundraiser for the LGBTQ+ community in the name of the state's homo/transphobic Lieutenant Governor Mark Robinson.
Raleigh NBC-affiliate WRAL 5 reported that Ponysaurus Brewing Company in Durham has launched "The Lieutenant Governor Fund for the Fabulous," with a portion of profits from each pint of its "Don't Be Mean to People" beer being donated to the the LGBTQ community.
Citing Robinson's public tirades against the LGBTQ+ community which included comments in June at Asbury Baptist Church in Seagrove; "There's no reason anybody anywhere in America should be telling any child about transgenderism, homosexuality, any of that filth," Robinson said. "Yes, I called it filth. And if you don't like it that I called it filth, come see me and I'll explain it to you." The campaign hopes to raise awareness and funds for the LGBTQ+ community.
Announcing the launch of the " Don't Be Mean to People " campaign, the brewery noted on the campaign's webpage; "The Lt. Governor said some not very nice things. But Don't Be Mean to People believes in the goodness of everyone. So we know in his heart he doesn't believe other North Carolinians are "filth." We're so sure of it, we're helping to fund the good work that could be his greatest act in public office."
"That's right — a portion of profits from every pint of Don't Be Mean To People will go to help the LGBTQ community grow, thrive, and find acceptance. All in the name of his illustrious title," the campaign added.
His categorizing the LGBTQ+ community as 'filth' brought swift condemnation from local, state, and national politicians, progressive groups and LGBTQ+ organizations including the White House. Deputy White House Press Secretary Andrew Bates said that the Biden Administration condemned the remarks made by Robinson.
"These words are repugnant and offensive," said Bates, who is a native of North Carolina. "The role of a leader is to bring people together and stand up for the dignity and rights of everyone; not to spread hate and undermine their own office."
Last month, speaking to parishioners at the Berean Baptist Church in Winston-Salem on Sunday, November 14, Robinson questioned the "purpose" of being gay; said heterosexual couples are "superior" to gay couples; and that he didn't want to explain to his grandchildren why two men are kissing if they see that on television the Charlotte Observer reported.
The state's Republican Lt. Governor then went on to compare being gay to "what the cows leave behind" as well as maggots and flies.
Ponysaurus owners Nick Hawthorne-Johnson and David Baldwin posted a video on Instagram saying they would like to speak with Robinson about his comments.
"Stop by Ponysaurus anytime and let's talk about it over a beer," Hawthorne-Johnson says.
North Carolina Republican lawmakers introduce 'Don't Say Gay' bill
The bill would endanger transgender and gender-nonconforming youth by requiring schools to forcibly out transgender youth to their parents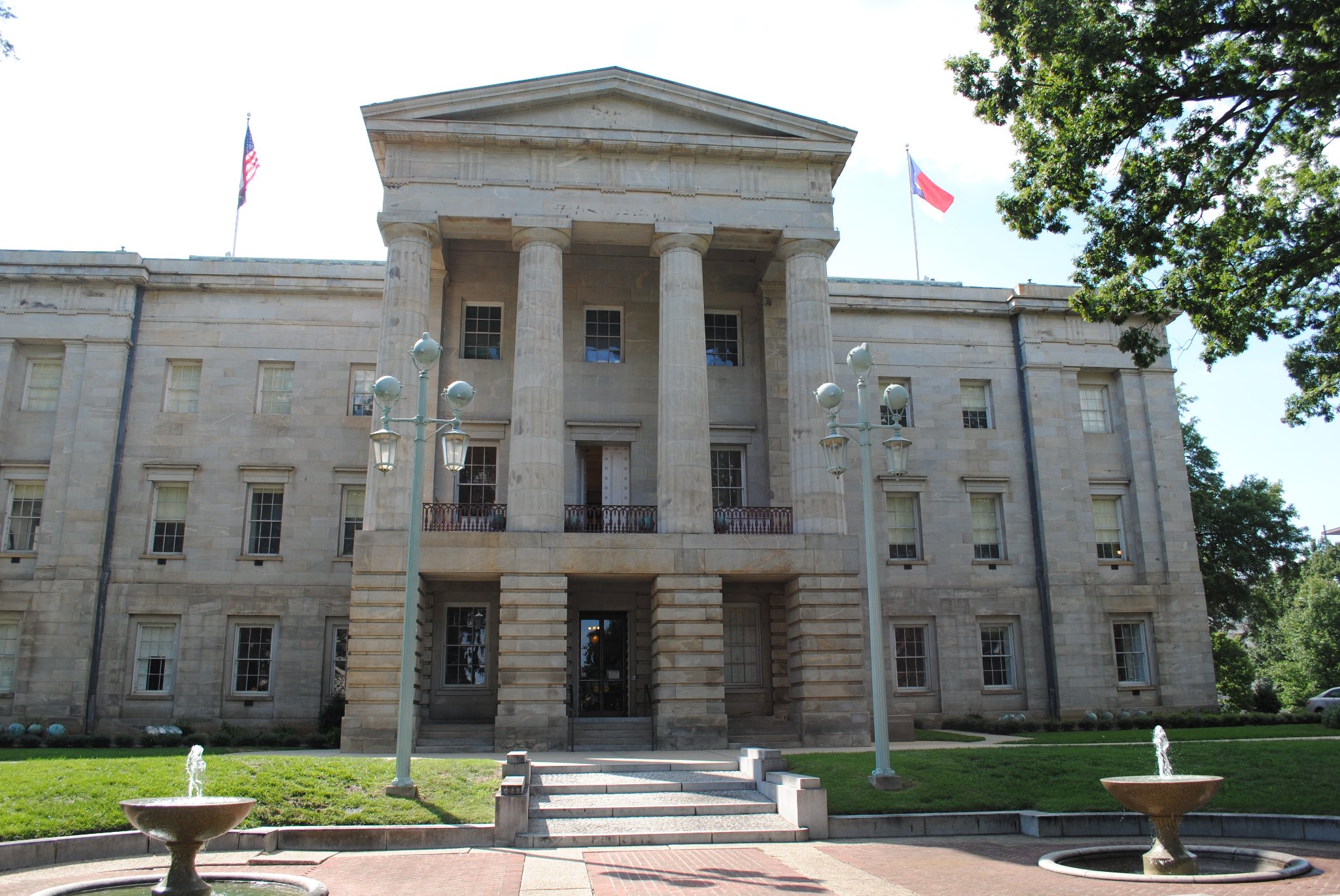 RALEIGH – The chair of the North Carolina State Senate Education Committee introduced legislation Tuesday that prohibits teaching on sexual orientation and gender identity in the state's public schools grades kindergarten through third, and would additionally require parental notice when students in any grade question their sexual identity in school.
The legislation, House Bill 755, introduced by State Sen. Deanna Ballard (R-Watauga), chair of the Education Committee along with Senate Leader Phil Berger (R-Eden) and Sen. Michael Lee (R-New Hanover) is expected to begin its path through legislative committees in the Republican-controlled General Assembly starting Wednesday.
According to NBC News affiliate WRAL, the requirements are part of a broader bill, are similar to legislation on the move in other states and the law that recently took effect in Florida. Republican lawmakers are labeling the measure as a Parents' Bill of Rights. Under the proposal, North Carolina schools would have to notify parents if students seek to use a different pronoun to describe themselves, and parents would have to sign off before students could get counseling or other non-emergency health care, WRAL reported.
The new bill's parental notice section generated concerns among opponents Tuesday that LGBTQ students, afraid of how their parents would react if they find out about their sexual identity, could no longer turn to trusted teachers for guidance.
What if a parent is abusive, state Rep. Allison Dahle, one of the legislature's few openly LGBTQ members, said after the bill was announced.
"Is the teacher going to be responsible for the child's beating," said Dahle, D-Wake. "North Carolina needs to be a safe place for everybody, and this is going to remove that safety net for children."
Charlotte Pride Board of Directors President Clark Simon said in a statement that the bill would "endanger transgender and gender-nonconforming youth by requiring schools to forcibly out transgender youth to their parents," and he noted the higher suicide rate for LGTBQ young people.
"This legislation will make this reality worse, not better," Simon said.