LA community food charity Project Angel Food expands leadership team
The 32-year-old food charity founded as an outreach program of the LA Center for Living has delivered 14+ million meals to sick Angelenos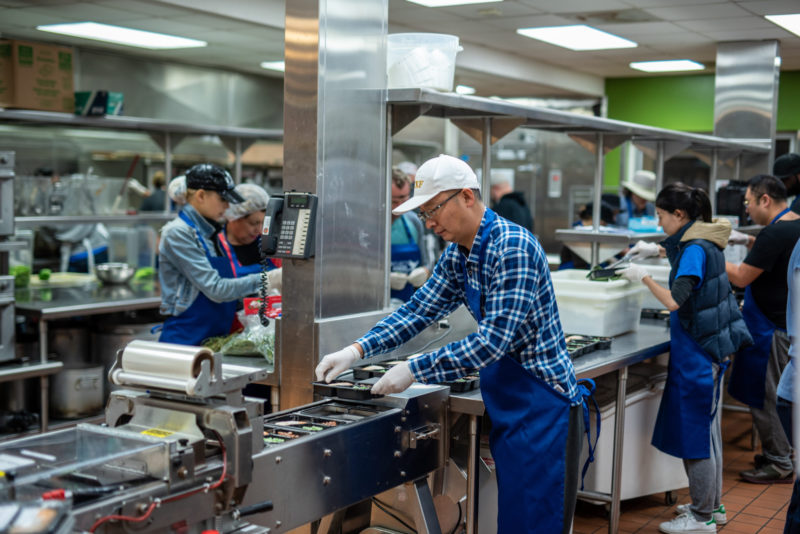 HOLLYWOOD – The 32-year-old food charity founded by Marianne Williamson as an outreach program of the Los Angeles Center for Living during the height of the HIV/AIDS pandemic, has grown into a 501(3) nonprofit organization in Los Angeles County that has delivered almost 14 million meals to Angelenos too sick to shop and cook for themselves since 1989.
Project Angel Food, (PAF), serves the majority of Los Angeles County with South Los Angeles and Metro Los Angeles being the two largest service areas for the organization providing nutritional meals and counseling for people living with serious illnesses, such as cancer, heart disease, HIV/AIDS, and renal failure.
Over the past 6 years since 2015, Richard Ayoub has served as the organization's Executive Director. When Ayoub signed on, the organization was $400,000 in debt. Under his leadership, the organization has flourished to meet the needs of L.A.'s critically ill, more than doubling its clients from 1,050 to over 2,400, its annual budget from $3.8 million to $8.3 million, and its staff from 31 to 75 full time employees.
"Through each challenge we have grown as the need. I've been inspired by the dedication of our staff, volunteers, community leaders and benefactors big and small who have stepped up to meet every obstacle with a resolve so powerful that the impossible became possible time and time again," Ayoub said in a statement.
Currently PAF delivers 21,000 meals per week; has over 2,400 clients served per year; clocks in 42,000 volunteer hours invested per year; and there are 95,000 meals delivered per month, of which the non-profit offers 13 medically tailored menus.
On Wednesday PAF announced that Ayoub had been elevated to Chief Executive Officer.
Last month, the Board of Directors elected a new slate of executive officers including Tim Robinson, Chairman; Robin Fujimoto, 1st Vice-Chair; John Sonego, 2nd Vice-Chair; Charles Frazier, Treasurer; and Steven Entezari, Secretary. Jason Ball continues in a leadership role as Chair Emeritus.
Ayoub announced that the food charity is expanding its leadership team, adding Bill McDermott in the newly created role of Director of Special Projects. In this position, McDermott is responsible for exploring the possibilities of a much-needed expansion of Project Angel Food's facilities, building a major donor program and a legacy program.
McDermott is known as one of the top fundraising professionals in the country; for the last two years he served as Chief Development Officer for GLAAD in New York City, and before that he led the development department of the Los Angeles LGBT Center, including management of their $74 Million dollar capital campaign.
"At this critical juncture in our history, I'm thrilled to have Bill join Mark McBride, Director of Philanthropy, and Mindy Glazer, Director of Institutional Giving and Strategic Partnerships in a development dream team to fund our vital work today and into the future," Ayoub said in a statement.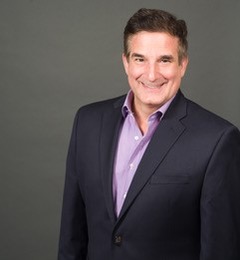 Ayoub was raised in El Paso, Texas and earned his Bachelor of Arts degree from the University of Texas at El Paso and became an Emmy-award winning television and news executive producer in Texas, Arizona, Florida, and Los Angeles, where he was executive producer at KCAL9, KCBS2, and KABC7, in addition to the syndicated magazine show Extra.
Ayoub was Executive Producer of Project Angel Food's 2020 and 2021 Lead with Love Telethons on KTLA 5.
He is a hands-on leader who frequently delivers meals, sometimes on his own, and sometimes with folks like Mayor Eric Garcetti, Jesse Tyler Ferguson, Adam Lambert, or the Duke & Duchess of Sussex – Harry & Meghan, but he says that the real stars are Project Angel Food's clients.
Federal charges alleging man disrupted a "Stop Asian Hate" rally with car
He was driving a black Honda four-door sedan and allegedly yelled, "Go back to China!" and other racial slurs at the demonstrators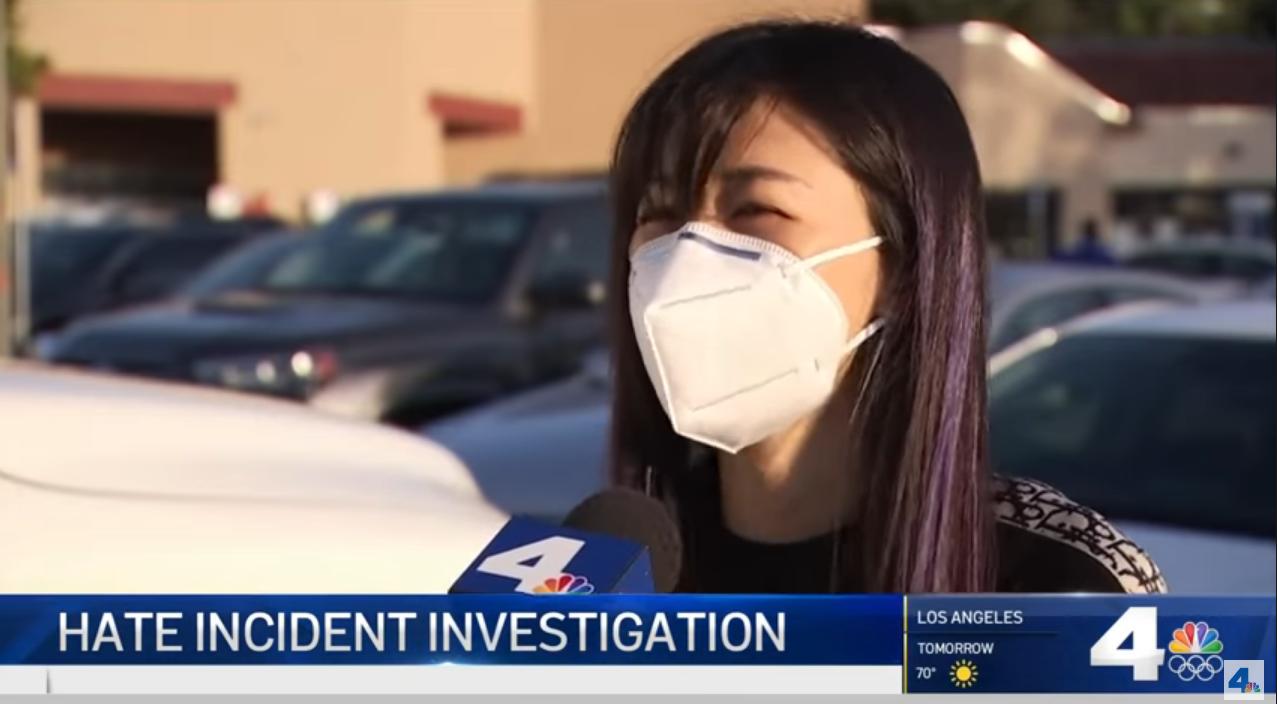 LOS ANGELES COUNTY – A Diamond Bar man was arrested today on federal charges alleging that he disrupted a "Stop Asian Hate" rally in March 2021 by deliberately running a red light, blocking the path of demonstrators lawfully using a crosswalk and yelling racial epithets at them.
Steve Lee Dominguez, 56, is charged in a federal grand jury indictment with two counts of bias-motivated interference with federal protected activities. According to the indictment that was unsealed today, a year ago on March 21, 2021, a "Stop Asian Hate" rally occurred in Diamond Bar. The rally was a protest against the increase in hate crimes and hate incidents against members of the Asian American Pacific Islander (AAPI) community both locally and nationally – including the murders of six Asian American women five days earlier in Atlanta.
A group of rally participants assembled at the intersection of Diamond Bar Boulevard and Grand Avenue, carrying American flags and large signs in support of their cause. The demonstrators had gathered peacefully and lawfully crossed the streets using the marked pedestrian crosswalk when they had the right of way.
During the rally, Dominguez was driving a black Honda four-door sedan and was stopped at a red light at the intersection. Dominguez allegedly yelled, "Go back to China!" and other racial slurs at the demonstrators. Dominguez then allegedly deliberately drove his car through the intersection's crosswalk at the red light, made an illegal U-turn and cut off the route of several rally participants lawfully crossing the street.
One of the victims was an Asian woman carrying a sign that read, "Stop Asian Hate." Another victim was a minor Black female rally participant who carried a sign that read, "End the Violence Against Asians." Another person who was cut off in the crosswalk was a 9-year-old child, and Dominguez's car narrowly missed coming into contact with her and other victims, according to the indictment. No injuries were reported.
Dominguez allegedly then pulled his car over some distance away from the intersection, got out of the car and continued to yell racial epithets and threats at the demonstrators. He then called the police, identified himself as "John Doe" and falsely reported to police that the rally participants were blocking the street and he had to run a red light "because they were about to trample my car," the indictment alleges. He also allegedly requested that police "get some control out" at the intersection.
If convicted of the two charges in the indictment, Dominguez would face a statutory maximum penalty of 20 years in federal prison.
The FBI investigated this matter. The Los Angeles County Sheriff's Department initially responded to the scene and assisted in this matter. Assistant United States Attorney Veronica Dragalin is prosecuting this case.
          Any member of the public who has information related to this incident or other hate crimes is encouraged to call the FBI's Los Angeles Field Office at (310) 477-6565 or report tips online at https://tips.fbi.gov.
Protesters Against Asian Hate Become Witnesses to Their Own Hate Incident | NBCLA March 2021:
LA's Union Station adds security after complaints about homeless attacks
Police patrolling the transit system experienced a sharp uptick in crimes involving the homeless with a higher percentage at Union Station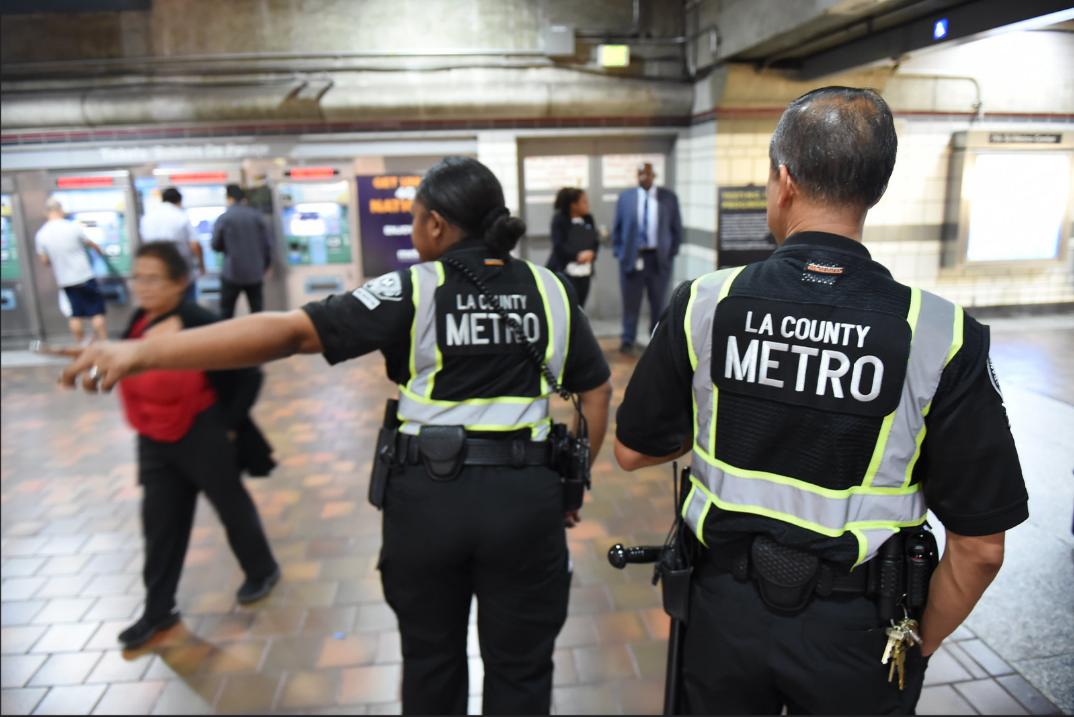 LOS ANGELES – The Los Angeles County Metropolitan Transportation Agency has added more security to Union Station, after staff and the SEIU United Service Workers Union which represents caretakers working there, demanded that the agency take steps to protect workers from ongoing assaults by some of the homeless population living near the station.
"These workers are essential workers, and they should not have to fear for their lives every time they punch in to keep our region's premier transit station clean for its many patrons," said Los Angeles County Supervisor Janice Hahn, who also serves on the LA Metro Board of Directors.
"This is a good first step," said Alejandra Valles, a spokesperson for SEIU United Service Workers West, which represents caretakers working there. "But there is no fix. This is a long-term problem that requires long-term solutions."
According to a source at Metro with knowledge of the security issues within the system and who asked to remain unidentified, the Los Angeles Police Department, Los Angeles Sheriff's Department and the Long Beach Police Department who have the current contracts to patrol Metro's transit system, have experienced a sharp uptick in incidents involving homeless people on transit properties but with a higher percentage of assaults at Union Station.
During the pandemic, the station became a haven for homeless men and women, many with serious mental health problems.
Last week, the Los Angeles Times described widespread fear among low-wage workers at the transit hub who were often mocked and threatened while working. A caretaker was beaten with a club in the bathroom last year where homeless men and women often bathe or use drugs.
During the first two months of this year, violent crime at the station has increased by 94% compared to the same period last year and property crime has doubled.
"Safety is still our top priority," Metro spokesman David Sotero said in a statement late Thursday. He said the agency works with law enforcement, social services providers and private security "to increase physical security at Union Station and combat criminal activity."
The Los Angeles Times also reports violent crime is up 94%. Union Station is owned by Metro and the Los Angeles Police Department patrols the property, but in small numbers and not at night.
Private security at the station hasn't stopped the attacks experienced by janitors, SEIU president David Huerta told KABC 7 last week. "Our understanding, and through the workers' testimony, is that when the call the police, the police escort the folks off the premises and those folks come right back," said Huerta. "This is a center point of Los Angeles, the same way that the airport is a center point of L.A. You can see plenty of secured officers at the airport. There needs to be more resources put here to ensure workers can work in safety."
#HappeningNow @SEIU members are protesting working conditions at Union Station in downtown Los Angeles, where employees tell us they don't feel safe because of the large homeless population that frequents the transportation hub. Some janitors have been attacked @ABC7 pic.twitter.com/acDQc2w8eV

— Josh Haskell (@abc7JoshHaskell) May 5, 2022
From Monday, Metro will check that customers have business at the station and kick out anyone who engages in illegal activities. The entrances to the southern and northern gardens where the homeless often rest will be closed. Psychiatric teams will be deployed at the station, in addition to reinforced patrols. And all employees will receive quarterly training in de-escalating tense and potentially dangerous situations.
Deputy Chief of the LAPD Transit Services Bureau Donald Graham declined to say how many officers were deployed but said the department has doubled its resources at Union Station and is now working with private security to coordinate responses.
LA Sheriff seeks public help in South LA shooting that left woman dead
The shooting is under investigation by the Sheriff's Department. It's unclear at this time if the shooting was gang-related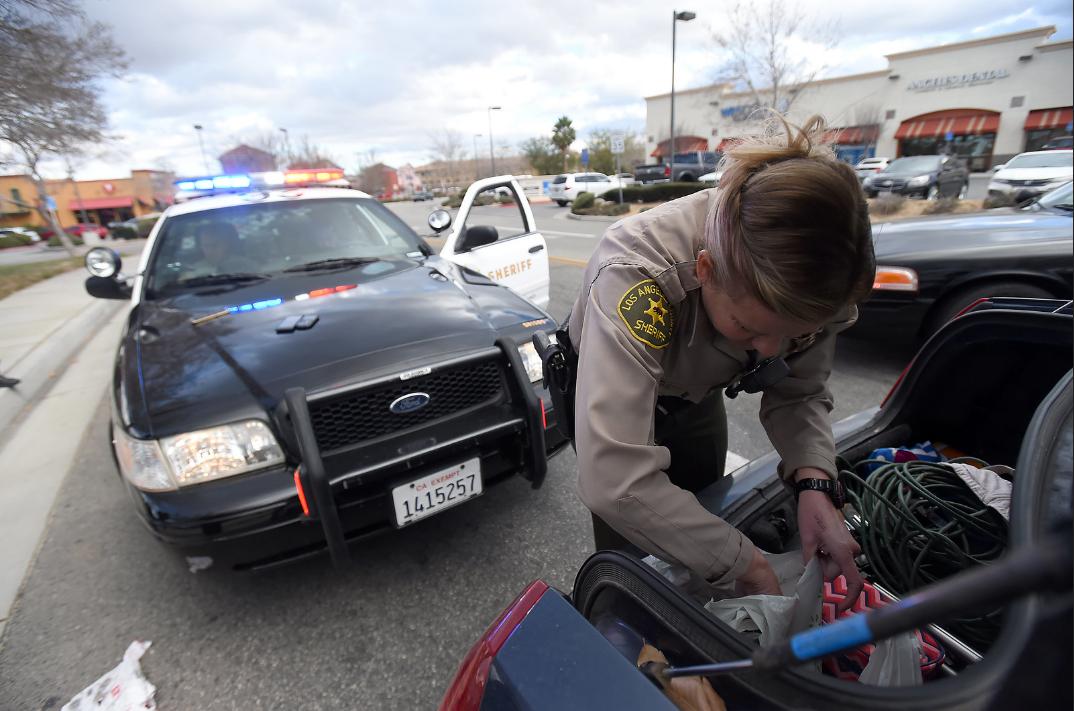 LOS ANGELES – An unidentified woman, believed to be in her 20s or 30s, was found suffering from multiple gunshot wounds early Saturday morning at a South Los Angeles homeless encampment and was pronounced dead at the scene by Los Angeles County Fire Department paramedics.
Los Angeles County Sheriff's Department deputies responded to the 2100 block of Firestone Boulevard in the Florence-Firestone area around 2:30 a.m. On scene, they found a woman unconscious on the ground suffering from multiple gunshot wounds according to Deputy Raquel Utley from the Sheriff's Information Bureau.
The shooting is under investigation by the Sheriff's Department. It's unclear at this time if the shooting was gang-related, Utley said.
Anyone with information about the deadly shooting is urged to contact the LASD Homicide Bureau at 323-890-5500.
You can also submit an anonymous tip online at lacrimestoppers.org.