LA community food charity Project Angel Food expands leadership team
The 32-year-old food charity founded as an outreach program of the LA Center for Living has delivered 14+ million meals to sick Angelenos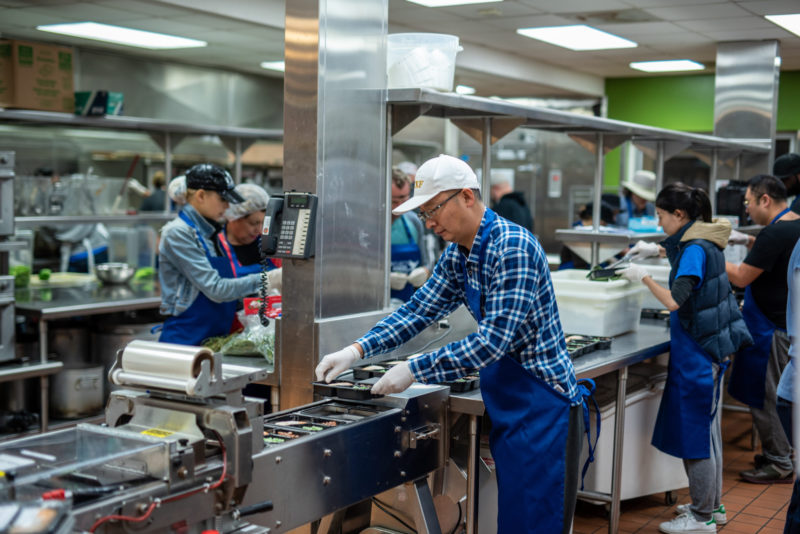 HOLLYWOOD – The 32-year-old food charity founded by Marianne Williamson as an outreach program of the Los Angeles Center for Living during the height of the HIV/AIDS pandemic, has grown into a 501(3) nonprofit organization in Los Angeles County that has delivered almost 14 million meals to Angelenos too sick to shop and cook for themselves since 1989.
Project Angel Food, (PAF), serves the majority of Los Angeles County with South Los Angeles and Metro Los Angeles being the two largest service areas for the organization providing nutritional meals and counseling for people living with serious illnesses, such as cancer, heart disease, HIV/AIDS, and renal failure.
Over the past 6 years since 2015, Richard Ayoub has served as the organization's Executive Director. When Ayoub signed on, the organization was $400,000 in debt. Under his leadership, the organization has flourished to meet the needs of L.A.'s critically ill, more than doubling its clients from 1,050 to over 2,400, its annual budget from $3.8 million to $8.3 million, and its staff from 31 to 75 full time employees.
"Through each challenge we have grown as the need. I've been inspired by the dedication of our staff, volunteers, community leaders and benefactors big and small who have stepped up to meet every obstacle with a resolve so powerful that the impossible became possible time and time again," Ayoub said in a statement.
Currently PAF delivers 21,000 meals per week; has over 2,400 clients served per year; clocks in 42,000 volunteer hours invested per year; and there are 95,000 meals delivered per month, of which the non-profit offers 13 medically tailored menus.
On Wednesday PAF announced that Ayoub had been elevated to Chief Executive Officer.
Last month, the Board of Directors elected a new slate of executive officers including Tim Robinson, Chairman; Robin Fujimoto, 1st Vice-Chair; John Sonego, 2nd Vice-Chair; Charles Frazier, Treasurer; and Steven Entezari, Secretary. Jason Ball continues in a leadership role as Chair Emeritus.
Ayoub announced that the food charity is expanding its leadership team, adding Bill McDermott in the newly created role of Director of Special Projects. In this position, McDermott is responsible for exploring the possibilities of a much-needed expansion of Project Angel Food's facilities, building a major donor program and a legacy program.
McDermott is known as one of the top fundraising professionals in the country; for the last two years he served as Chief Development Officer for GLAAD in New York City, and before that he led the development department of the Los Angeles LGBT Center, including management of their $74 Million dollar capital campaign.
"At this critical juncture in our history, I'm thrilled to have Bill join Mark McBride, Director of Philanthropy, and Mindy Glazer, Director of Institutional Giving and Strategic Partnerships in a development dream team to fund our vital work today and into the future," Ayoub said in a statement.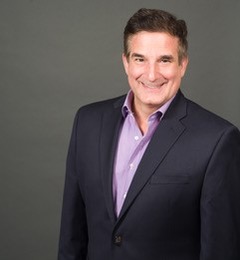 Ayoub was raised in El Paso, Texas and earned his Bachelor of Arts degree from the University of Texas at El Paso and became an Emmy-award winning television and news executive producer in Texas, Arizona, Florida, and Los Angeles, where he was executive producer at KCAL9, KCBS2, and KABC7, in addition to the syndicated magazine show Extra.
Ayoub was Executive Producer of Project Angel Food's 2020 and 2021 Lead with Love Telethons on KTLA 5.
He is a hands-on leader who frequently delivers meals, sometimes on his own, and sometimes with folks like Mayor Eric Garcetti, Jesse Tyler Ferguson, Adam Lambert, or the Duke & Duchess of Sussex – Harry & Meghan, but he says that the real stars are Project Angel Food's clients.
Brandon Tsay; hero who disarmed Monterey Park shooter honored
The White House announced that President Joe Biden has invited Tsay to be his guest at the State of the Union Address on February 7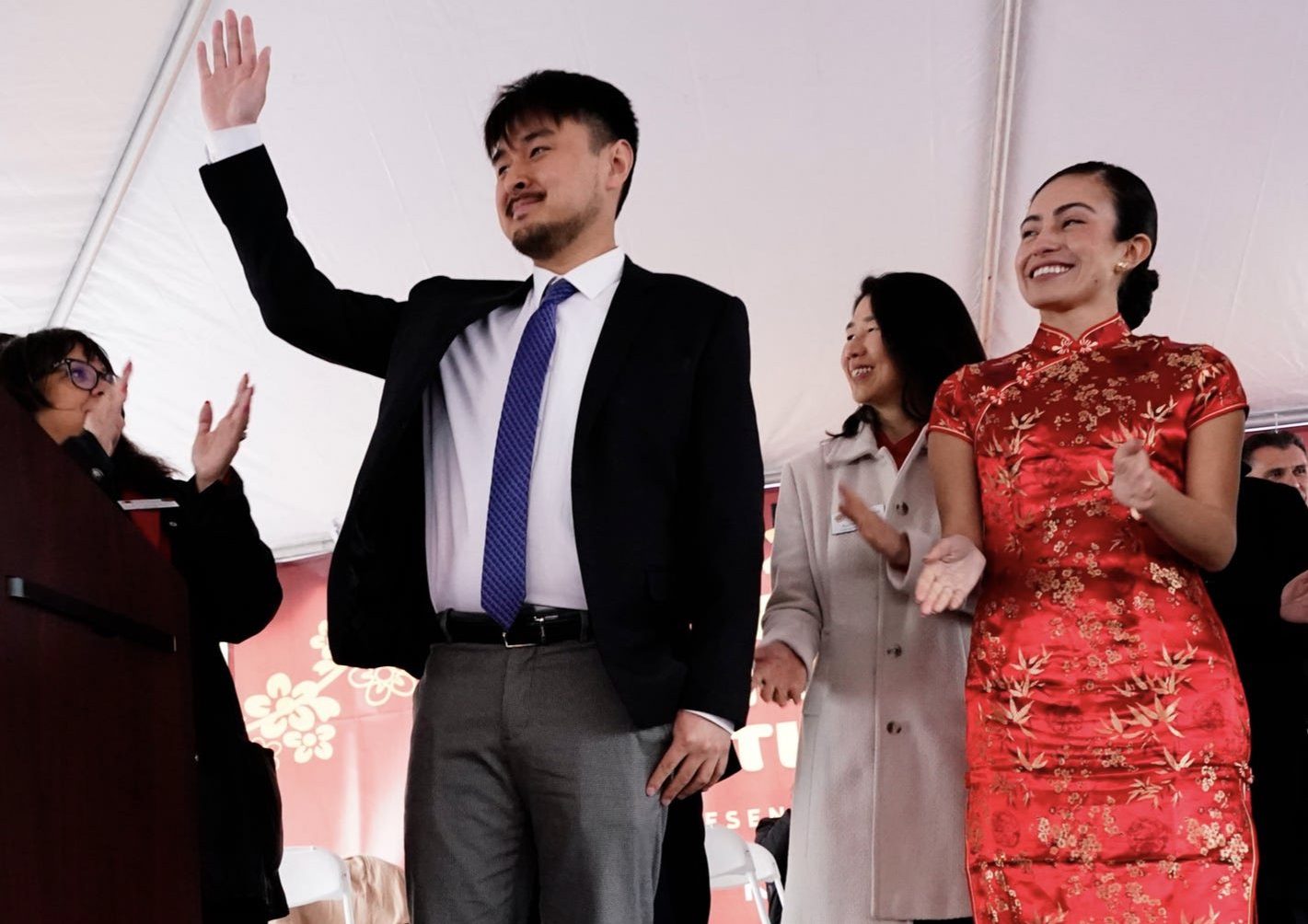 ALHAMBRA, Calif. – The City of Alhambra honored Brandon Tsay, the hero who disarmed the Monterey Park shooting suspect, at a ceremony this past Sunday. Tsay, 26, was awarded a medal of courage from the Alhambra Police Department. 
The White House also announced that President Joe Biden has invited Tsay to be his guest at the State of the Union Address on February 7.
In a surveillance video, Tsay is seen struggling to take a weapon away from the deceased suspect, Huu Can Tran, in the lobby of his family's dance studio, the Lai Lai Ballroom, in Alhambra eventually gaining control of the gun causing Tran to flee.
In an interview with ABC News anchor Robin Roberts in an interview last Monday on "Good Morning America," Tsay told Roberts that the gunman was "looking around the room" as if he was "looking for targets — people to harm."
"That's when I turned around and saw that there was an Asian man holding a gun. My first thought was I was going to die here, this is it."
"He started prepping the weapon and something came over me," Tsay said. "I realized I needed to get the weapon away from him. I needed to take this weapon, disarm him or else everybody would have died."
"When I got the courage, I lunged at him with both my hands, grabbed the weapon and we had a struggle," he added. "We struggled into the lobby, trying to get this gun away from each other. He was hitting me across the face, bashing the back of my head."
The Los Angeles County Sheriff's Robbery-Homicide division is piecing together the facts as to why Tran killed 11 people and wounded nearly a dozen others others in the mass shooting at the Star Ballroom in Monterey Park before traveling to the Lai Lai Ballroom.
"The carnage would have been so much worse had it not been for Brandon Tsay," California U.S. House Representative Judy Chu whose District includes Monterey Park said Sunday during the ceremony.
Rep. Chu also presented Tsay with a certificate of congressional recognition, calling his story "was so amazing" that she noted she had asked him to be her guest at the State of the Union address on Feb. 7. According to the congresswoman though, barely an hour after her request to him, the President called Tsay to personally invite him to be his guest.
According to the White House, the president in the call told Tsay: "I wanted to call to see how you're doing and thank you for taking such incredible action in the face of danger. I don't think you understand just how much you've done for so many people who are never going to even know you. But I want them to know more about you.
"You have my respect," Biden added. "You are America, pal. You are who we are — no, no, you are who we are. America's never backed down, we've always stepped up, because of people like you."
There was also a highly visible law enforcement presence at Sunday's event, held during the city's own Lunar New Year Festival.