LA County Parks & Recreation awarded $15.5 million in grants
"Many thanks to Governor Newsom for his announcement of funding the County of Los Angeles' Department of Parks & Recreation will receive"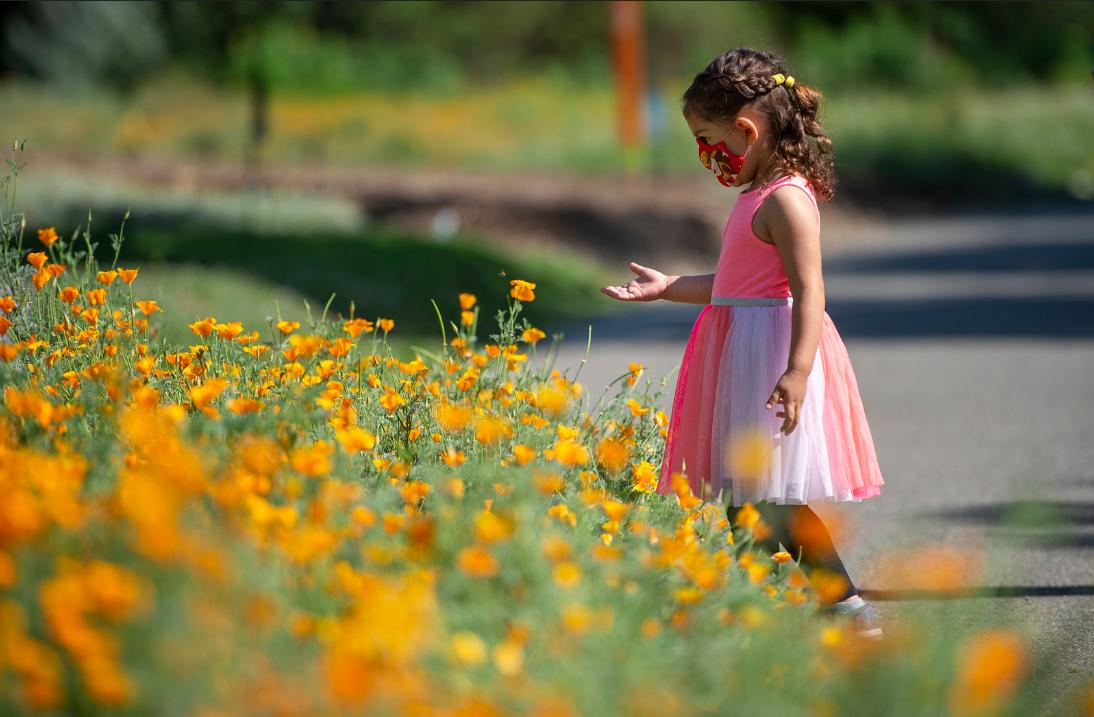 ALHAMBRA, Ca. – On December 8, 2021, the LA County Department of Parks and Recreation's Grants Division was awarded 15.5 million dollars in funding as part of Governor Newsom's "Outdoors for All" Initiative, a project that aims to allocate $548.3 million in grant funding to deliver new parks and revitalize older parks all across California.
Of the 15.5 million, 6.9 million will be assigned to the modernization of Ruben Salazar Park, which will help address public health disparities by providing enhanced spaces for physical activity and ways to foster community connections. The other 8.5 million will be assigned to the creation of the San Gabriel Valley Aquatic Center Park.
"Many thanks to Governor Gavin Newsom for his recent announcement of Statewide Proposition 68 funding that the County of Los Angeles' Department of Parks and Recreation will receive to provide a new park (Aquatic Center) to an area of very high park need, and also transforming Salazar Park, a well-loved and well-used park, serving a densely populated high need community within the First Supervisorial District," said Los Angeles County Supervisor Hilda L. Solis, First District. "The new San Gabriel Valley Aquatics Center will provide families across the region with access to lifesaving aquatics programs. In addition, the improvements planned for Salazar Park in East Los Angeles will help provide critical cultural activities and spaces for recreation that will build community social cohesion and introduce new programming opportunities around physical and mental-well-being to ensure our communities thrive."
In a press release issued by the California Department of Parks and Recreation, "People from all over the world come to visit our state's natural wonders, but too many Californians today lack access to parks and open space in their own neighborhoods," said Governor Gavin Newsom. "This historic investment will revitalize and create new parks in more than 100 local communities, dramatically expanding access to the outdoors across the state and ensuring more Californians from all walks of life can reap the benefits for our hearts, minds and bodies for generations to come."
Salazar Park is over 80 years old — the land was purchased in 1938 and developed into a park by 1940 — yet has undergone only minor updates over the past few years. The community of unincorporated East Los Angeles has very high park need, with only 1.0 park acre per 1,000 residents, so this investment to improve an aging and well-loved facility to meet the demands of the community is essential. The aquatic center will provide learn to swim lessons, drop-in swim, water fitness classes, lap swim and more. The new aquatic facility will feature a playground and picnic shelters.
"We are thrilled to have been awarded over $15 million from Proposition 68 as part of Governor Newsom's Outdoors For All Initiative that will provide significant funding to two critical projects located in our highest need communities as identified by the Los Angeles Countywide Parks & Recreation Needs Assessment," stated County of Los Angeles Department of Parks and Recreation Director, Norma E. García-González. "Los Angeles County Department of Parks and Recreation partnered with Community-Based organization and community members to design these projects that will bring significant recreational programs serving our most vulnerable communities."
********************
About Los Angeles County Department of Parks and Recreation
The Los Angeles County Department of Parks and Recreation manages 183 parks and operates a network of 70,079 acres of parkland, 475 sports amenities such as futsal, basketball, tennis, lawn bowling and multipurpose fields, 42 swimming pools, 15 wildlife sanctuaries, 10 nature centers that serve as a refuge for over 200 animals, 14 lakes – 3 of which are boating and swimming lakes, 5 equestrians centers, more than 210 miles of multi-use trails for hiking, biking, and horseback riding, and the largest municipal golf system in the nation, consisting of 20 golf courses.
The department also maintains four botanical centers: The Los Angeles County Arboretum and Botanic Garden, the South Coast Botanic Garden, Descanso Gardens, and Virginia Robinson Gardens. The department also owns and operates the iconic Hollywood Bowl and John Anson Ford Amphitheatre, which are jointly managed with the Los Angeles Philharmonic Association, providing County residents with valuable entertainment and cultural resources. 
Project Angel Food's Lead With Love 3 telethon pulls in a new record
The evening was a triumph, as the broadcast became the highest grossing night in the telethon's three-year history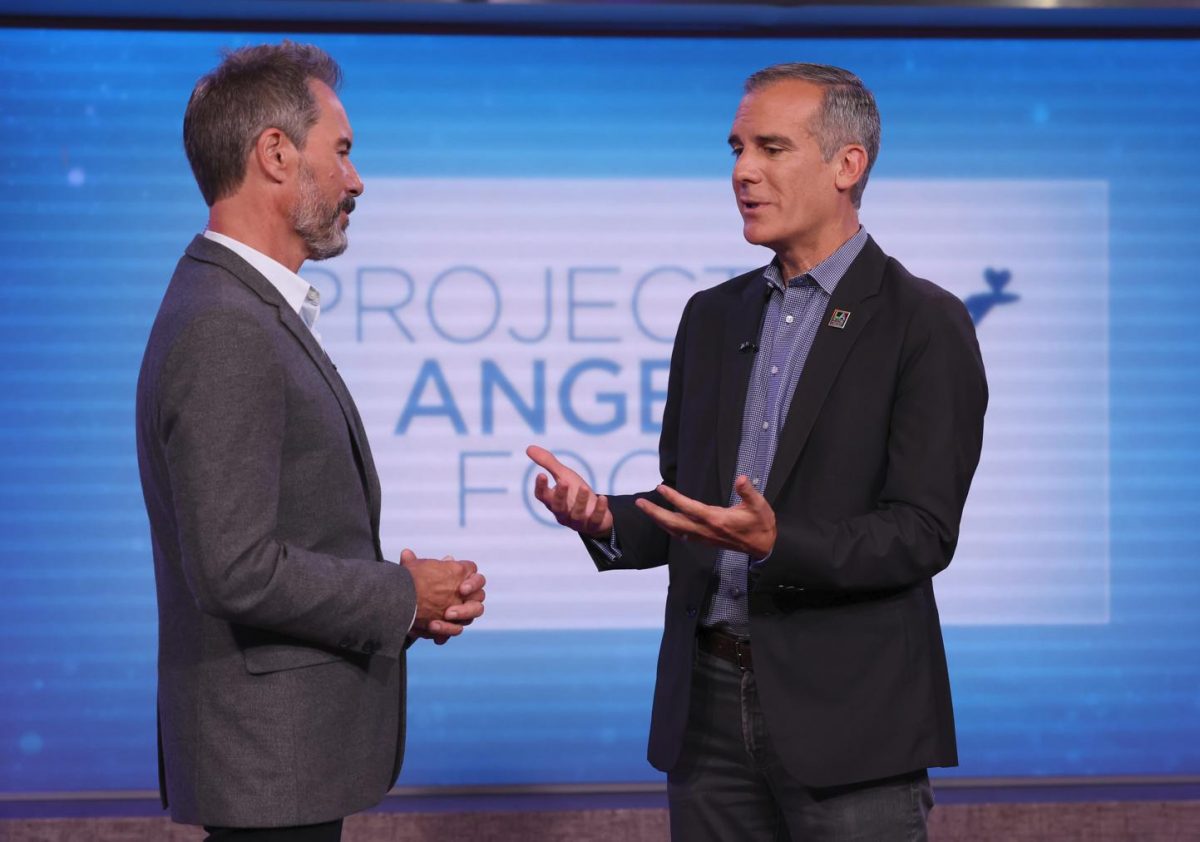 LOS ANGELES – The Saturday telethon hosted by KTLA 5 to benefit the Hollywood based charity Project Angel Food was a massive success according to its organizers pulling in $1,172,970.00 which exceeded the event's sponsored by City National Bank goal by 17%.
KTLA 5 and Project Angel Food noted the evening was a triumph, as the broadcast became the highest grossing night in the telethon's three-year history. Project Angel Food CEO Richard Ayoub reflected, "With inflation and rising food insecurity among L.A.'s critically ill population, it is so encouraging to see Los Angeles step up to help us rise to the challenge."
Project Angel Food feeds critically ill men, women, and children in Los Angeles County. The organization delivers Medically Tailored Meals, with care and compassion, directly to the client's homes. More than 2,500 vulnerable Angelenos are fed daily, with over 1.2 million meals delivered each year.
Oprah Winfrey opened the show, Richard Gere made a rare television appearance, and Lori Loughlin made her first non-acting television appearance in more than three-and-a-half-years.  The night was filled with fan favorites, celebrity messages, an All-Star Phone Bank of celebrities taking donor calls, and musical performances.
Will & Grace star Eric McCormack and KTLA Morning News anchor Jessica Holmes returned to host the annual televised event and were joined by Loni Love and Alec Mapa who also returned as dynamic co-hosts.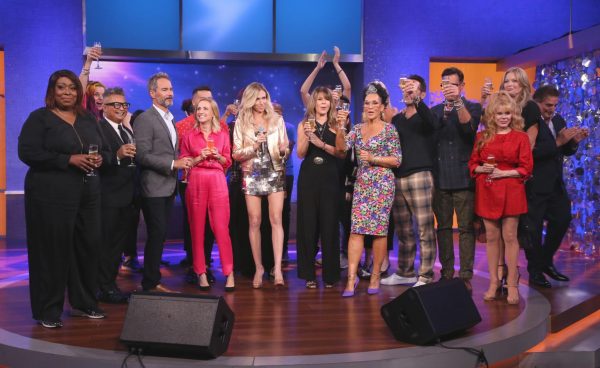 Highlights included:
Lori Loughlin, who has volunteered with Project Angel Food since January 2021, appearing a "day in the life of a Project Angel Food volunteer" package in which she said of the organization, "It is a community, it is a family, and all the people that work here are so wonderful. They have welcomed me with such open arms at a time when I was feeling particularly down and broken. That's how I found a home here, and that's what I feel like they did for me, and that's why I'm so proud to be here and working with this organization, because they really do care. It's really a community."
Oprah Winfrey's stirring opening, kicking off the show with this message: "When we find a way to serve other people, we see how compassion and empathy can really make a lasting, positive impact by showing up for somebody else."   
Richard Gere announcing a $75,000 matching grant from the Herb Ritts Foundation, saying, "Herb was one of my dearest, closest friends and when he passed away in 2002, from complications from HIV/AIDS, it was completely devastating for all of us. And he wanted his foundation to continue the work he had been doing helping people."
A hysterical Will & Grace reunion in which Eric McCormack's Will & Grace co-star Sean Hayes feigned audio issues and insulted McCormack's gray hair and beard.
A Charlie's Angels reunion with Jaclyn Smith and Cheryl Ladd.
Four "Mystery Guests" included Cybill Shepherd, who left McCormack flabbergasted with revealing she knew Elvis Presley, "in the Biblical way," Charo, 13-time Grammy Award winner Chaka Kahn, and Los Angeles Mayor Eric Garcetti, who discussed delivering meals with Project Angel Food.
The television debut of Debbie Gibson's new song "Cheers" from her upcoming Christmas album which closed the show, and Taylor Dayne's live performance of "I'll Be Your Shelter."
Loni Love "flipping her wig" when Rock 'N Roll legend Stevie Nicks called in a surprise $25,000 donation.
Presenting sponsor City National Bank's Linda Duncombe, Executive Vice President, Chief Marketing, Digital and Product Officer, delivering a $100,000 check to McCormack, Project Angel Food CEO Richard Ayoub, and Holmes.
Pauley Perrette, who was on hand to introduce a musical performance, bringing with her a $9,000 donation.
Executive produced by television veteran, Brad Bessey, along with Michael Levitt, Ayoub, KTLA's Marcus Smith and Jacob Burch, and Mark McBride, sponsorships, the live two-hour fundraising special was jam-packed with surprises, energy and fun. Bessey says, "Over dinner with Eric several months ago, he mentioned in passing he would love our show to have more of a 'variety feel' this year, so we ran with it. I think we delivered with humor and heart." 
The All-Star Phone Bank, emceed by Mapa, created the most unpredictable and entertaining segments of the night with Melissa Peterman, Michelle Visage, Kim Coles, Jai Rodriguez, Beth Hall, Mary-Margaret Humes, Lawrence Zarian, and Gregory Zarian talking to donors throughout the night and creating comedy chaos along the way.
In addition to Dayne and Gibson's live performances, musical highlights included Pat Benatar and Neil Giraldo performing "We Belong," Sarah McLachlan performing, "I Will Remember You," Five for Fighting performing, "World," and Josh Groban performing, "Angels."
Celebrity messages flooded in from supporters Bryce Dallas Howard, Sharon Stone, Whoopi Goldberg, Eugene Levy, Gloria Estefan, Karamo, Holland Taylor, Henry Winkler, Fran Drescher, Tyler Henry, Danny Pino, Cheryl Burke, Rachel Lindsay, Ross Mathews, and Jonathan Del Arco.

Donations are still being accepted for LEAD WITH LOVE 3, at angelfood.org/love.
To learn more about Project Angel Food, please visit www.angelfood.org.
KTLA & Project Angel Food kick off 3rd Lead with Love telethon Saturday
The stars will be out on Saturday night for 'Lead with Love 3,' sponsored by City National Bank, & airs live on KTLA 5 from 7 to 9 p.m.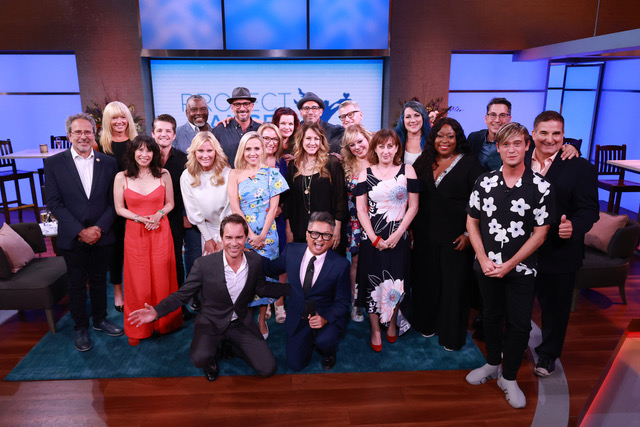 LOS ANGELES – The annual telethon in support of Project Angel Food's vital work of feeding critically ill men, women, and children in Los Angeles County returns this Saturday, July 23. The organization prepares and delivers over one million Medically Tailored Meals each year.
The telethon, which premiered as the coronavirus pandemic gripped the nation and especially Southern California, has raised over $2 million for the charity. This year the stars will be out on Saturday night for 'Lead with Love 3,' which is sponsored by City National Bank, and which airs live on KTLA 5 from 7 to 9 p.m. including celebrities like 2022 Primetime Emmy Award nominees Sheryl Lee Ralph of "Abbot Elementary" and Henry Winkler of "Barry."
Janene Drafs, Vice President, and General Manager of KTLA 5, noted; "This show gets better and better every year, and we are thrilled to extend our relationship with Project Angel Food. KTLA has a 75-year tradition of being there for L.A., so providing this very special program to connect our community of viewers with Project Angel Food's work serving the most vulnerable in our community at large is what being "L.A.'s Very Own" is all about."
Also appearing will be Richard Gere, who will be presenting a gift from the Herb Ritts Foundation, and Oprah Winfrey, as well as music from Josh Groban, Sarah McLachlan and Five for Fighting, among many other talented musicians who will perform at KTLA's studios in Hollywood.
Project Angel Food's CEO Richard Ayoub reflected, "While this year's show promises to be our most entertaining yet, we are in urgent need of donations to help combat the rising cost of fuel and food. Everyone is feeling the pinch at the pump or at the grocery store. But multiply that by the 2,400 people we feed every day, driving to all corners of L.A. County's 4,700 square miles. The need is great, and we appreciate KTLA and City National Bank's confidence in extending our telethon through at least 2024."
More than 2,500 clients are fed daily, with over 1.2 million meals delivered each year by Project Angel Food, which has a Four-Star Charity Navigator rating and has been declared an essential service by Los Angeles Mayor Eric Garcetti.
To learn more about Project Angel Food visit angelfood.org.
Equip for special needs kids stolen, Culver City police search for thieves
The stolen equipment was going to be used at a summer camp for kids with special needs says the owner of Everything Counts for Kids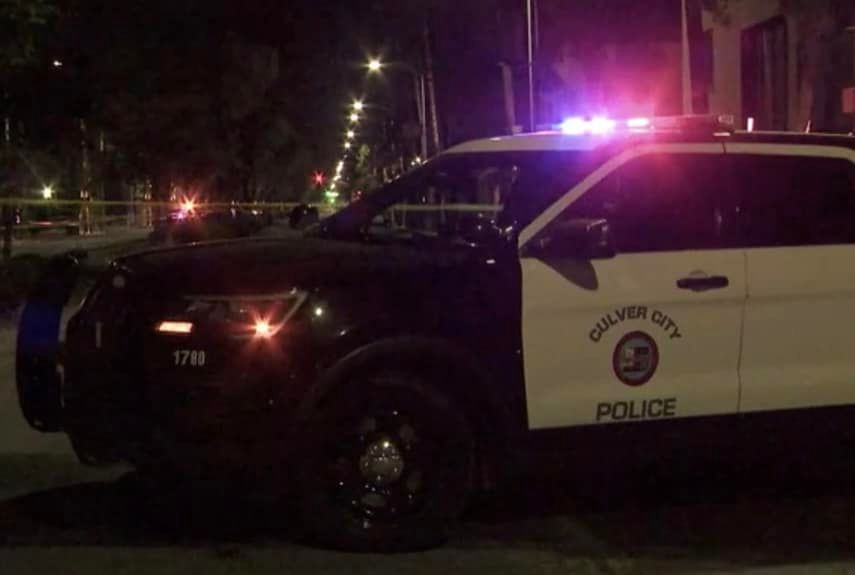 CULVER CITY, Ca. – ( KABC ) A U-Haul rental truck that contained gymnastics equipment for special needs kids was broken into on June 30th and now Culver City Police Department detectives are searching for the preparators who were recorded committing the crime on a nearby surveillance video system.
According to the co-owner of Everything Counts for Kids (EC Kids), a local fitness & nutrition company with a focused speciality on teaching kids good fitness and nutritional habits, the stolen equipment was going to be used at a summer camp for kids with special needs.
"By taking those things, you've taken some of their best days away from them, because it hurts us in our hearts to watch the kids miss the stuff that they took," Debbie Moye told KABC 7 Los Angeles reporter Leo Stallworth on Friday.
Moye shared surveillance video of the theft with KABC 7 Eyewitness News, which clearly showed the suspects breaking in. There were three suspects in total.
The third suspect is seen driving away in an SUV. In one portion of the footage, one of the suspects looks directly at the surveillance camera.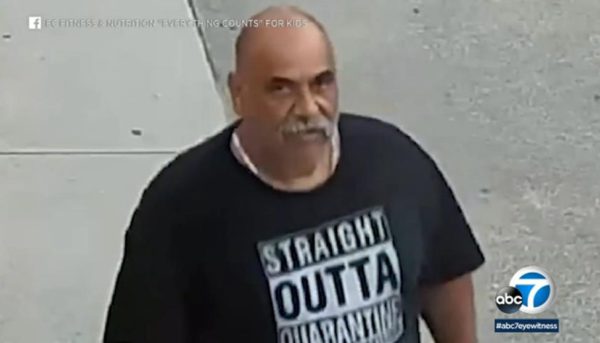 Moye told KABC 7 Eyewitness News a device installed in the U-Haul truck led to its recovery along with most of the stolen gear by police, however the thieves were able to get away with approximately $8,000 worth of gear, including a massive air bag used by movie stunt professionals.
Her co-owner and husband JT Moye, who is an accomplished actor, dance instructor/performer and motion picture stunt coordinator told KABC 7 Eyewitness News, that in particular, the air bag was a special order from Amsterdam and can't be easily replaced.
"That thing is 13 feet long by 8 feet wide and 3 and a half feet high," J.T. Moye said adding, "It's gone." JT noted that the stunt bag helps kids how to fall and jump from high places.
"It teaches air space awareness and it also builds confidence that they can do anything," he said.
Anyone with information about this theft is urged to contact the Culver City Police Department:
Address: 4040 Duquesne Ave. Culver City CA 90232
Website: https://www.culvercitypd.org/
Phones: Non-Emergency Service/Intake (310) 837-1221
KABC 7 – Thieves break into U-Haul truck, steal gymnastics equipment: