SCOTUS: Eroding the separation of church and state
The conservative Right has spent years trying to destroy our public education system. With this decision, they now have a clear pathway

By Brynn Tannehill | FAIRFAX COUNTY, Va. – The Supreme Court's outrageous oral arguments over abortion in the case of Dobbs v. Jackson Women's Health Organization and the court's refusal to halt Texas's abortion bounty law dominated the news recently.
But that wasn't their only controversial, disastrous ruling that week: In a 6-3 decision for Carson v. Makin, which asked the court whether the government could require the state of Maine to subsidize religious education, SCOTUS ruled that laws prohibiting the use of public funds for religious education were a form of religious discrimination.
This represents a catastrophe for the separation of church and state—and a boon for conservatives looking to destroy public education and flood churches with government money.
Conservatives in the U.S. have long despised public education. During the 1980s, President Reagan appointed Terrell Bell as Secretary of Education to work himself out of a job by shrinking, or abolishing, the department, and shuffling children into church-run classrooms. Under Trump, Betsy DeVos followed this tradition of wanting to defund public schools, and instead have the government provide vouchers for children to go to parochial schools.
The GOP has also been the beneficiary of homeschooling producing "foot soldiers for God," who almost invariably vote Republican. In return, the GOP has worked hand in hand with parochial schools to ensure that they do not need to meet state educational standards, and that homeschooling is almost entirely deregulated and oversight nonexistent. Florida leads the way, expanding school vouchers for private schools and deliberately underfunding public ones.
With religious schools, there's very little academic oversight, and even less financial. Two-thirds of private schools are religious, meaning that they are run through a church. The church is theoretically responsible for providing financial accountability, but in reality the IRS long ago stopped auditing churches except in extreme circumstances.
Florida is pouring another $200 million into school vouchers on top of the billion they already spend, with scant evidence to suggest that it is working.
In other words, the Supreme Court just made it nearly mandatory for states to throw money at religious-based grifts. However, this goes way beyond providing an easy way for places like Florida to shovel nearly unregulated billions of dollars into churches they like.
The fight over "school choice" dates back to the '60s and '70s, when all-white Christian schools wanted to retain their tax-exempt status. This became the central political issue for people like Jerry Falwell, and was the catalyst for what became the Christian Right as a political block in the U.S. Today, religious schools aren't (theoretically) allowed to discriminate on the basis of race, but they're allowed to ignore most other civil rights laws.
They're always exempted from Title IX (prohibiting sex discrimination), and the Americans With Disabilities Act. They're also exempt from state and local non-discrimination laws against LGBT people; in many cases, they refuse to serve children whose parents or siblings are LGBT.
This illustrates the broader agenda here: Religious schools are meant to reshape American society by dictating who has access to them, and to an education in general. Suppose the plaintiffs in Carson v. Makin who don't have any public schools available have an LGBT child? Or are LGBT themselves? Or have a child with disabilities? Functionally, the state is no longer providing public education, though it remains there in theory.
This ruling is also a Trojan horse for one of the biggest issues for religious conservatives: bringing back prayer in schools. In Ohio, front-running U.S. Senate candidate Josh Mandel has made bringing back compulsory religion and prayer in public schools one of his top campaign issues.
Conservatives see bringing back prayer in schools, and making Americans Christians whether they want to be or not, as a panacea to all of society's ills: from abortion, to gun violence, to poverty. They believe that all of our problems can be traced back to removing prayer and state-sponsored religion from our schools. Rather than addressing problems with solutions based in research, social science, or good policy, their solution is, as always, thoughts and prayers.
The Supreme Court has essentially handed them a roadmap to test their theory that if everyone just went to a nice Christian school and prayed a lot, everything would be super. With queers in schools gone, kids with Downs and cerebral palsy no longer sucking up funding, boys being free to be boys and girls being free to be girls, and a curriculum based on the three R's, (rosaries, Revelations, and resurrection), they'll finally Make America Great Again with a heaping helping of that old-time religion.
SCOTUS has told states that they no longer have to provide for public education so long as a religious-based alternative is made available through vouchers. It seems nearly inevitable that states like Texas and Florida will test this by slashing funding for public schools and opening the purse for vouchers to religious schools even further.
The courts today resemble those that gave us Plessy v. Ferguson on the basis that rights that exist only in theory are as good as one that are actively enforced. This court has no issue deciding that an education is available because their parents can stop being lesbians at any time. Or that as long as the state puts some educational videos online, that counts as providing for all the people who can't (or won't) go to a religious school.
The possibilities for abuse here are endless, and it is inevitable that deep red states will take this SCOTUS ruling and run with it. The result is a mandate for churches to get richer, more students getting a worse education, and a widening of the two-tiered country we live in.
********************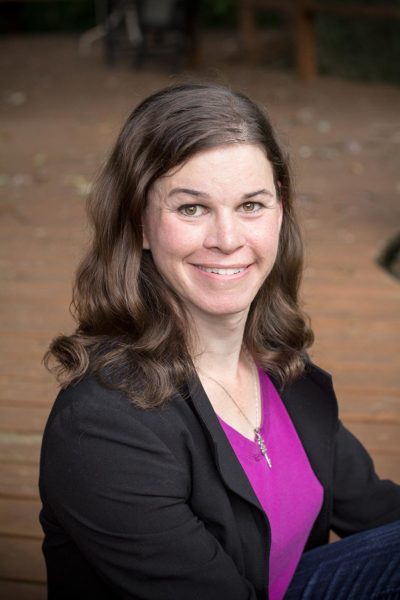 ********************
The preceding article was originally published by DAME magazine and is republished with permission.
Jeffrey Dahmer was white & gay — Deal with it
The Black LGBTQ community deserves to have the truth told about Jeffrey Dahmer & Ed Buck -they're both white gay men who killed Black gay men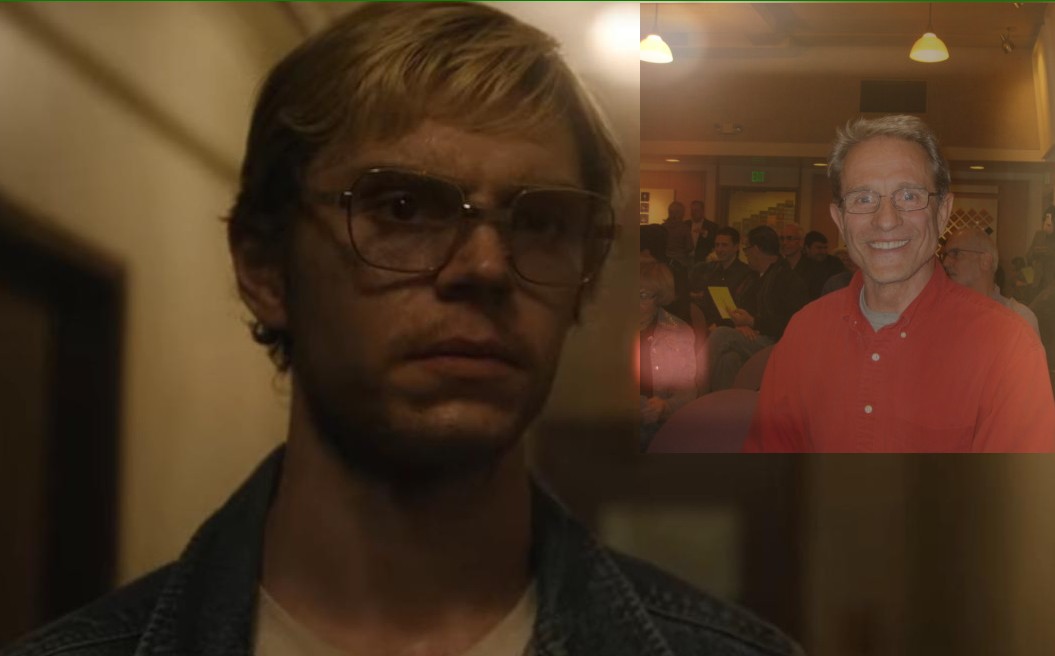 By Jasmyne Cannick | LOS ANGELES – I've been watching a scary phenomenon sweep across America where if enough of us don't like something from our past and take to social media to bitch and complain about it, we can simply erase and revise it under the guise of anti-racism and reconciliation.
The latest victim of whitewashed revisionist history is serial killer Jeffrey Dahmer.
After social media backlash, Netflix has removed the LGBTQ tag from its Ryan Murphy-created Jeffrey Dahmer limited series, "Dahmer — Monster: The Jeffrey Dahmer Story." Apparently, the LGBTQ community doesn't want to be associated with a serial killer.
This is a complete about-face considering Netflix didn't flinch in the face of its controversy over its relationship with comedian Dave Chappelle over his comments made about trans people. They seemed to double down it.
Now I don't claim to know everything, but I know that Jeffrey Dahmer was three things — a serial killer, white and gay. No amount of whining and wishing it wasn't so will change that or that most of his victims were Black gay men.
There are a lot of things that, as a Black woman, I don't want to be associated with. I can't tell you how many times I joined the collective groan of Black people everywhere when some atrocious crime is on the evening news, and a Black face appears on the screen as the alleged suspect. Do we get to call up the news, ask them not to show that the perpetrator is Black — to just gloss over that part — and they actually do it? No, we don't.
Both Samuel Little and Lonnie Franklin, Jr. were Black male serial killers who spent decades murdering Black women before being caught. As Black people, we don't get to change the fact that they were a Black men because we're embarrassed.
Jeffrey Dahmer was a white gay man who murdered lots of Black men. Deal with it. Deal with it in the same way that the families of his victims had to. Be mad, be offended but don't you dare say that "This is not the representation we're looking for."
The white LGBTQ community doesn't get to disassociate itself from one of its own just because they're worried about the impact on its image, and the fact that Netflix acquiesced is a slap in the face to the Black community — specifically the Black LGBTQ community. So what? Our truth and history doesn't matter because white gay men are offended?
As a Black lesbian, I've spent my entire adult life trying my best to offend the white LGBTQ community with the truth about their racism.
Those who do not remember the past are condemned to repeat it.
Well, 23 years later, we had a repeat with the murder of 27-year-old Gemmel Moore at the hands of another white gay man — Democratic major donor Ed Buck. Yes — Democratic donor, because similar to Dahmer and the white LGBTQ community, the Democrats never want to admit that Buck was one of them — one of us.
Also, like with Dahmer, no one wanted to believe that this white gay man in West Hollywood was targeting Black gay men and shooting them up with meth. Law enforcement, the district attorney, and for a long while, even the news media gave Ed Buck the benefit of the doubt over his Black victims, even after there were two dead bodies.
Five years later, Buck is finally in prison with a 30-year-sentence.
Watching "Dahmer," I felt for Glenda Cleveland because I know exactly what it feels like to know what's going on and scream it as loud as you can, and still no one listens. To be gaslit and told it isn't what you know it is and then have those same people turn around and pat themselves on the back for stopping a killer two deaths, one near death, and countless other victims later.
Rest assured that when I do the Ed Buck story, it will be tagged LGBTQ, true crime, geriatric, horror, and whatever other genre it falls under.
The Black LGBTQ community deserves to have the truth told about both Jeffrey Dahmer and Ed Buck, and that starts with the fact that they are both white gay men who killed Black gay men. White gays shouldn't get to absolve themselves from that.
*********************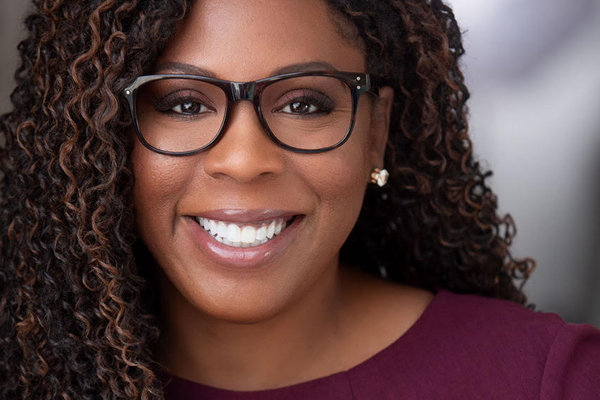 Jasmyne Cannick is an award-winning journalist based in Los Angeles. Cannick is an on-air contributor who writes and speaks about collisions at the intersection of politics, race, and society. 
She spent five years working to bring a serial killer, Ed Buck to justice.
Her Ring the Alarm podcast is available on Apple, Spotify, and Amazon Music.
For more information on the podcast visit iamjasmyne.com/ringthealarm. Follow her travels on Instagram @hellojasmyne and Twitter @jasmyne.
*********************
Thank you, Your Majesty
British expat in D.C. mourns late monarch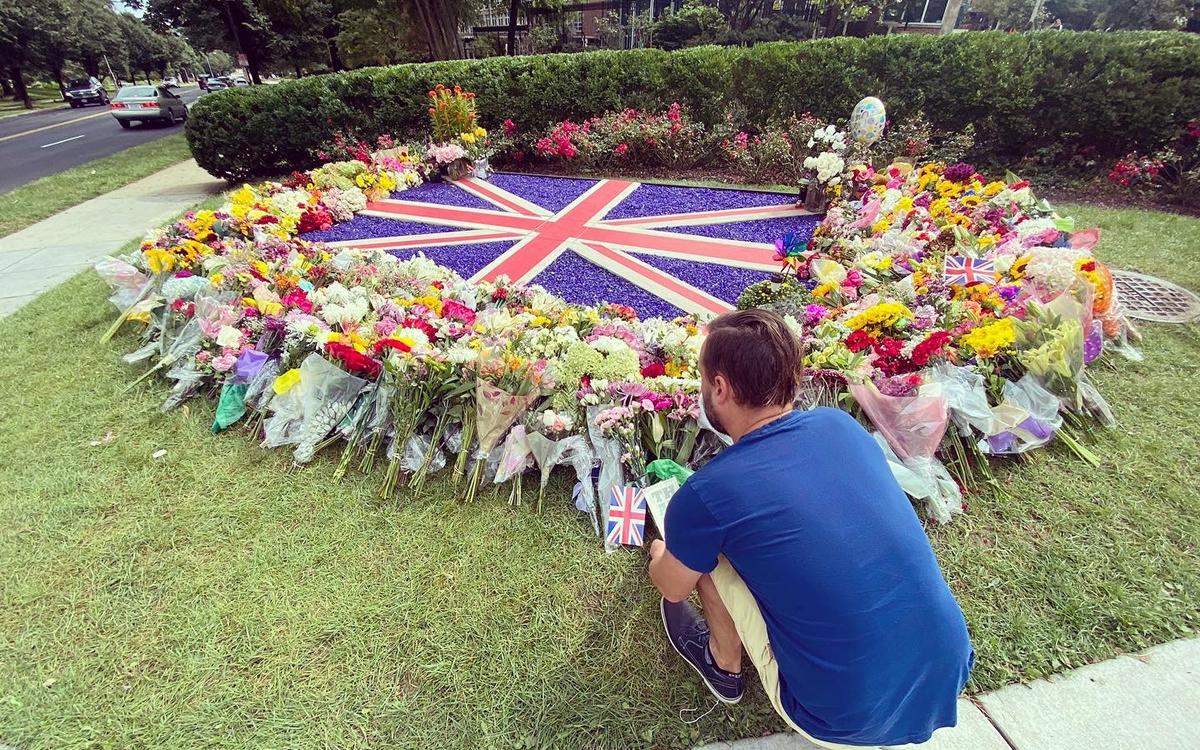 It was early on Thursday, Sept. 8, 2022, when the first rumbles came across the pond about Her Majesty Queen Elizabeth II's health. "Keep calm and carry on" kicked in until her children arrived in Scotland. Nothing screams imminent death in Britain more than the arrival of close family.
When the news finally broke, I went into autopilot. Saving my yearly tear for the funeral, I put the kettle on to make a cup of tea. Strangely, the kettle had started leaking that week like a very British prophecy. Later I would meet fellow expats in a bar, giving brief hugs of condolence before resuming the national pastime of moaning (the Pimm's Cup was not to our standards, even with clear instruction.)
We joined the British public in the impossible task of mourning the loss of such an important woman while maintaining our dignity in the process. Tradition dictates televisions play BBC news non-stop before mourners rest flowers outside the palaces, taking a moment of quiet reflection in the silent embrace of the crowds.
For those of us not home we have to find other ways to feel included. A small collection of Brits gathered on our D.C. roof-deck for a Paddington Bear double bill; enjoying sausage rolls, curry and Pimm's before the ironically British weather chased us inside.
Keeping up with the proceedings is easy, though with the time difference a lot occurs before I've opened my eyes. The hardest day will be the funeral, taking place on a Monday, a bank (public) holiday for the locals but a little more tricky for those of us peppered across the globe.
D.C. isn't the worst place to be during this time, it's globally aware and moderately respectful (the large gay community doesn't hurt.) But Her Majesty was not without detractors, her last few decades tarnished as Meghan-shaped nails were hammered into a Diana-sized coffin, buried underneath the ghosts of a legacy that comes with a monarchy that was once an empire.
When outside the protection of national grief you feel oddly exposed to critical opinion and cruel jokes and begin to second guess your own choice to mourn.
Her death had been long dreaded. Would the nation be able to survive without her? When His Majesty King Charles III made his first address; we braced ourselves for a fraud, an imitation monarch. So, when we were instead met with a son battling to stay strong as he grieved his mother, our defenses dropped and we were united, rallying behind him.
For those living in Britain the other changes will be gradual. The National Anthem will sound strange, and our money will look foreign. For the rest of us the changes will be a bit more jarring, but we'll have a cup of tea to steady our nerves and persevere.
To write a piece like this is not easy, it seems almost naive to form opinions based on a public persona. Luckily for me I was able to meet Her Majesty and speak with her for a brief couple of minutes when she visited my university. As I explained to her in moderate detail my task, I was met with a look of interest that was equal parts understanding and fascination. I couldn't help but think that she wanted to be there, to learn more about her subjects so she could perform her duties just that little bit better.
And it's the level of respect she showed us that I will never forget.
Madam, Your Majesty, thank you.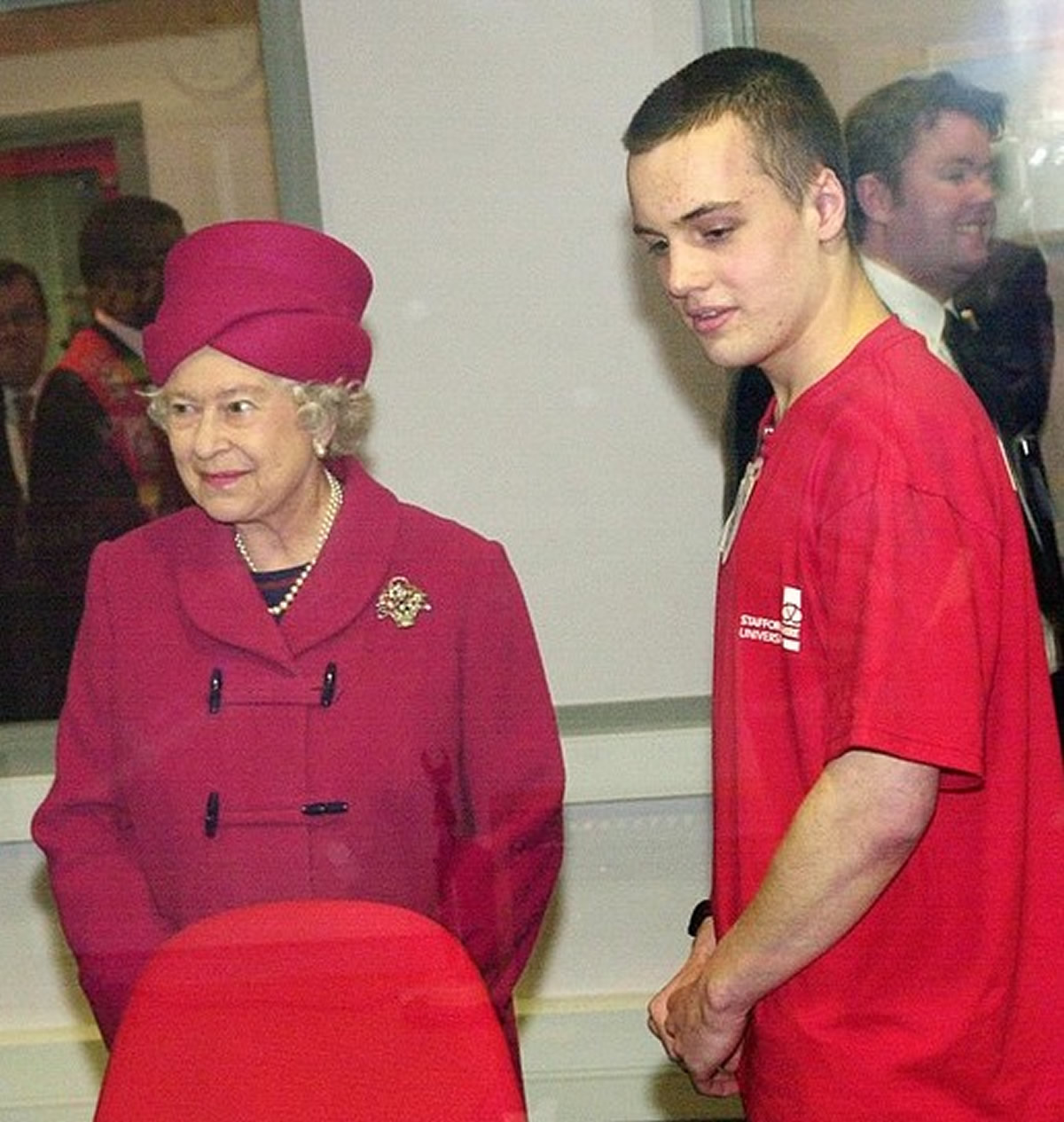 Maximilian Sycamore is a D.C.-based media producer who is originally from London. The opinions expressed in this op-ed are entirely his own.
End anti-Trans discrimination in credit reporting practices
H.R. 8478 would change all of that, prohibiting "deadnaming" in consumer reports and improving accuracy in credit reporting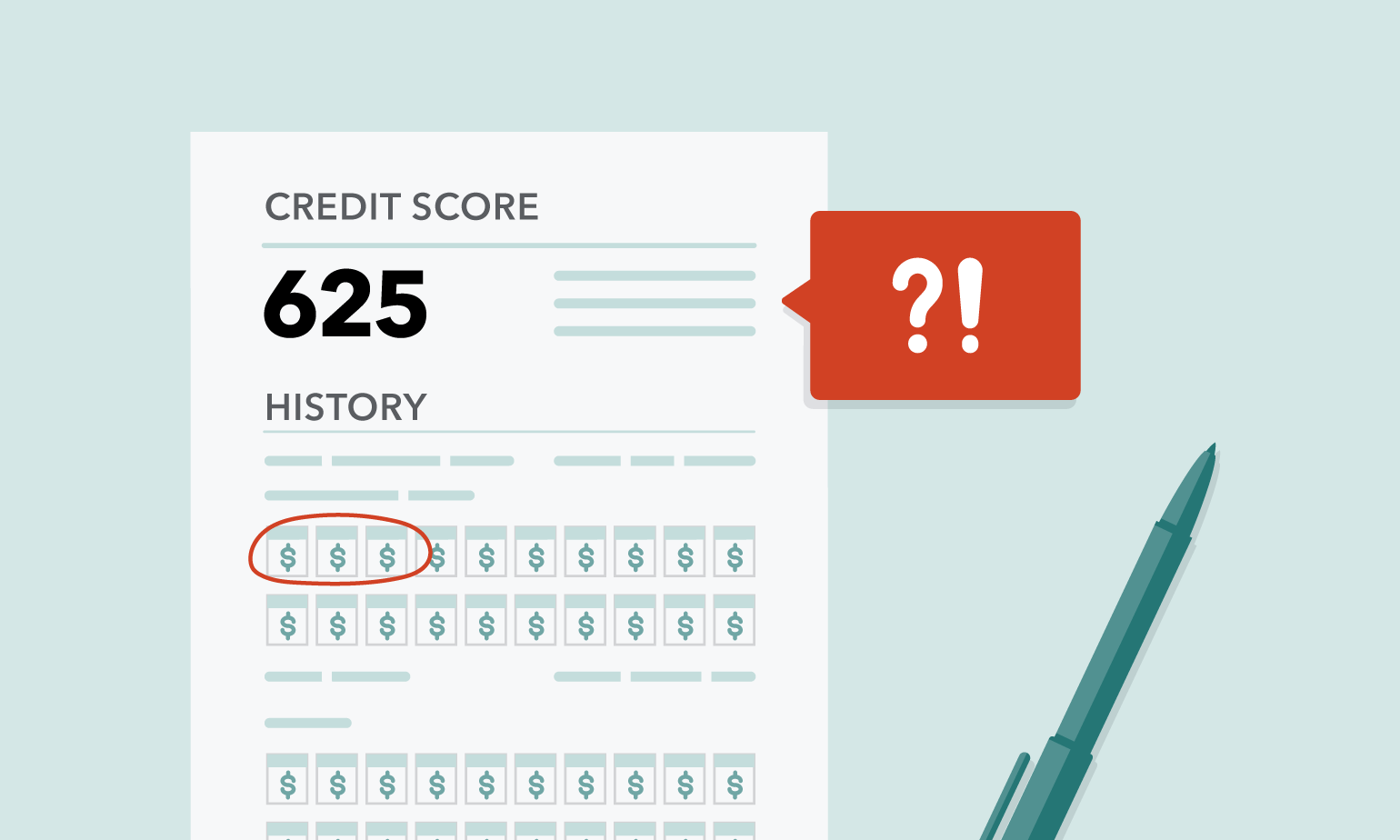 By Bodhi Calagna and Steve Ralls | DENVER – There is an ancient Confucian saying: "If names are not correct, language will not be in accordance with the truth of things."
Names have power. In many spiritual traditions, names are akin to incantations, carrying their meaning and their weight out into the world when spoken. When tragedy strikes – whether the attacks of September 11th or the mass murder at Pulse Nightclub – one of our first human responses is the need and instinct to say the names of those we have lost. We speak them aloud, and the memory and meaning of who they were is given back to the world.
For transgender and nonbinary people, names are an especially important part of claiming, owning and honoring identity. When names are correct, they become affirmations, confirmations and powerful reminders – to ourselves and to the world around us – of who we are.
That is why we are so grateful to Representatives Katie Porter (D-CA) and Ayanna Pressley (D-MA) for introducing new legislation, The Credit Reporting Accuracy After a Legal Name Change Act (H.R. 8478), which would ensure that credit bureaus and credit reporting agencies must honor requests from trans and nonbinary people to update credit reports and records in real, meaningful ways that would end discrimination and help fight homelessness, unemployment and economic disparity within the community. It is a critical piece of legislation that deserves every lawmaker's support.
We have experienced, and seen, firsthand how meaningful this kind of change can be. One of us (Bodhi) recently began transitioning and, as part of that process, updated important identity documents, like their passport, to reflect their true selves. Seeing the institutions that document and identify our lives for so many critical purposes affirm a correct name was unexpectedly powerful and moving, and the impact of the moment the judge declared, "Congratulations, your name has been officially changed," cannot be underestimated. The gravity and meaningfulness of the change was reiterated months later when presenting a passport with correct identifying information while traveling to Mexico.
One of us (Steve) also spent many years working with LGBTQ service members as part of the campaign to end the military's "Don't Ask, Don't Tell" ban on troops. Time and time again, courageous, decorated and patriotic service members were misidentified on their commendations, military paperwork, medals and other honors. In one case, a highly decorated Navy veteran's plaques honoring their service with an incorrect name was scratched out, and a correct one handwritten in its place. Such brave service members never deserved such inhumane treatment and, fortunately, the armed forces now have a process for correcting records for transgender veterans.
Such intensely affirming moments send a message that, yes, we have the power to ensure language will "be in accordance with the truth of things."
Indeed, most institutions now have policies in place to honor and work with transgender and nonbinary people who have a legal name change. But no such process or requirement exists in the world of credit bureaus, whose reports have an extraordinary impact on people's lives. Buying a house, applying for a job, securing loans – none of these life-changing events is possible without an accurate credit report. And reports that "out" transgender people can add insult to injury, making navigating systems rife with transphobia and discrimination even more impossible.
H.R. 8478 would change all of that, prohibiting "deadnaming" in consumer reports and improving accuracy in credit reporting so that trans and nonbinary people can have their credit history follow them after their name change. It would create clear, federally mandated procedures for updating a consumer's name and ensure a person's credit history is correctly matched to their credit file after a name change. It would also prohibit credit bureaus, and other consumer reporting agencies, from disclosing a person's deadname in a credit report after being notified about a name change.
We know that credit agencies can do this already: They routinely update the files of heterosexual consumers who marry and change their name. It would be no more difficult, and no more burdensome, for them to do the same for the trans and nonbinary community. But it could make all the difference in the world for a community already severely impacted by unemployment, housing discrimination and a lack of access to credit and financial opportunities.
Our own life experiences tell us that this is a profoundly meaningful action that will go a long way in ensuring trans and nonbinary people feel seen, affirmed, respected and protected. The power – and empowerment – of being able to show a document that simply confirms your own identity and self is both unmistakable and unforgettable. And while those who have never navigated a name change may not understand, that moment when you first get carded and hand over an ID that truly shows you as you is a moment that stays with you forever.
We are immensely grateful to Congresswoman Porter and Congresswoman Pressley for their leadership on this simple but profound and life-changing issue. Every Member of Congress should support their bill, and President Biden should sign it into law.

To add your name to those calling on Congress to stand with trans and nonbinary consumers, and pass H.R. 8478, visit www.lgbtq-economics.org.
***********************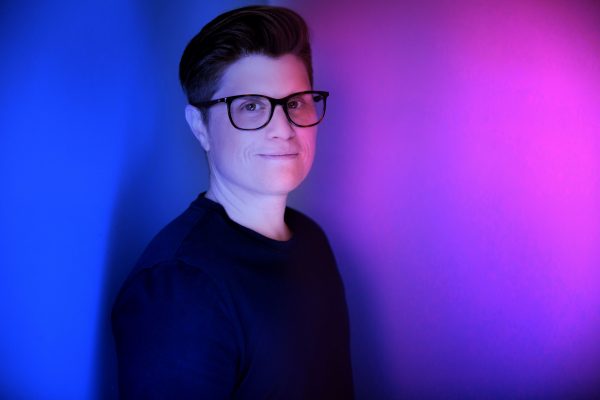 Bodhi Calagna (they, them, theirs) is the world renowned DJ, Producer and artist known as CALAGNA and the founder of Remix Your World, a program to heal trauma and create from a place of inspiration and service in order to truly live a purposeful life.
Photo by Sway Photography
*******************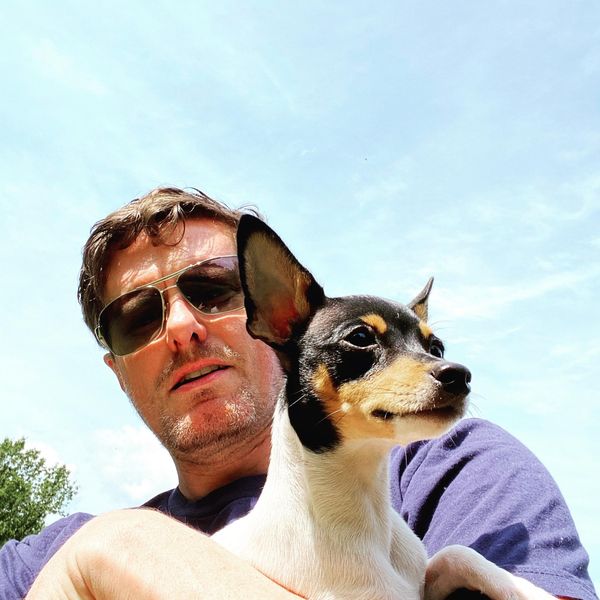 Steve Ralls (he, him, his) is VP of External Affairs for Public Justice, a non-profit legal advocacy organization that tackles abusive corporate power and predatory practices, the assault on civil rights and liberties and the destruction of the earth's sustainability. He is the former Director of Communications for both Servicemembers Legal Defense Network and Immigration Equality.