COVID-19, Isolation, Tobacco and the LGBTQ + BIPOC Community
Research shows that intense amounts of discrimination is linked to increased risk of tobacco use. This is no coincidence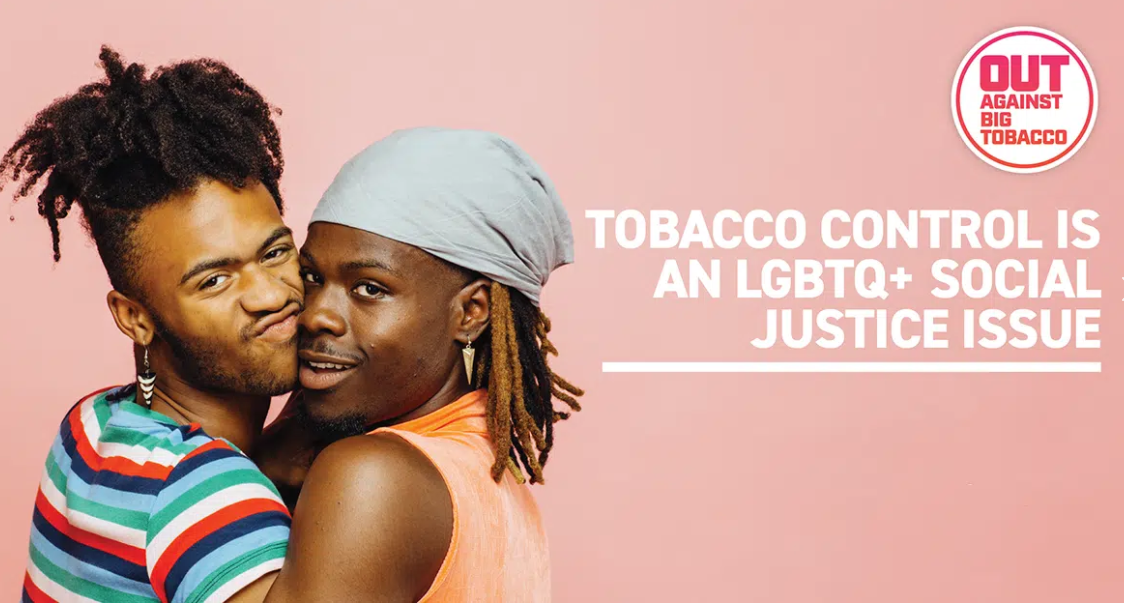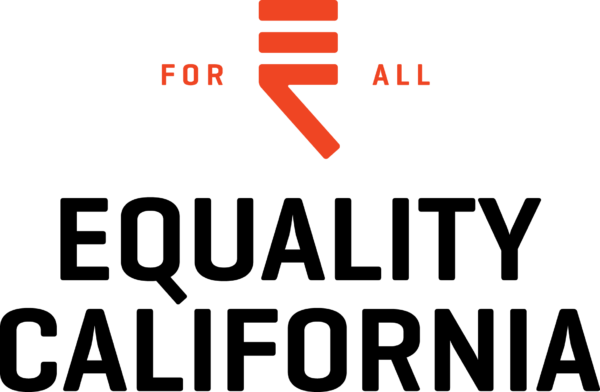 By Ryan Oda | SANTA MONICA – While smoking rates have declined nationally in the past 20 years, this decline has not been shared equally among Black, Indigenous and people of color (BIPOC) communities or the LGBTQ+ community – and especially among those with intersecting identities.
Tobacco is one of many harmful coping mechanisms that are adopted disproportionately by the LGBTQ+ community due to discrimination. Research shows that intense amounts of discrimination is linked to increased risk of tobacco use. This is no coincidence.
The LGBTQ+ community is unique because people of all ages, races, and religions can identify as LGBTQ+. Issues that affect one community, such as the increased risk of tobacco use for Black communities, also impacts Black LGBTQ+ folks at even higher rates. In fact, research has shown that Black lesbian, gay and bisexual youth are 225% more likely to smoke than heterosexual Black youth.
While many cisgender heterosexual BIPOC folks can rely on their tight knit communities as a support system, LGBTQ+ BIPOC people are often disowned by their biological family and wider community because of their LGBTQ+ identities. These added stressors caused by the lived experiences of LGBTQ+ people are associated with a higher risk of tobacco.
Big Tobacco has used flavors, like menthol, to cover up the harsh taste of tobacco which makes it easier to get hooked and harder to quit. Candy, fruit, and dessert flavors are attractive to young people, getting them hooked on nicotine from a dangerously young age. Big Tobacco's marketing strategy has targeted LGBTQ+ people resulting in an overwhelming presence of tobacco products in LGBTQ+ spaces, clubs, bars, Pride events, etc.
OUT Against Big Tobacco Los Angeles, a coalition supported by Equality California Institute, is working in Santa Monica to educate the community and policymakers on the impacts of flavored tobacco and coupons and discounts on tobacco purchases on the LGBTQ+ community. Santa Monica, which has a history of passing tobacco control policies, has the unique opportunity to create a healthy and safe environment for its residents, including youth.
Research has shown that flavored tobacco increases people's risk of becoming addicted to nicotine; because youth are most likely to begin smoking with flavored tobacco, youth can especially be at risk for becoming addicted due to these products. The City of Santa Monica passed an outdoor smoking ordinance at the Pier, citing its danger and risk of secondhand smoke exposure to youth and tourists.
As the pandemic has continued, so have stressors for the LGBTQ+ community, and BIPOC youth. More now than ever, community action based on research is needed to prevent more people from becoming addicted to nicotine. 
To add to the many stressors LGBTQ+ folks deal with, the past year has resulted in many LGBTQ+ people facing increased risk of social isolation and depression. Due to COVID-19, various support groups that the community often relied on outside of their biological family such as school, Gender and Sexuality Alliances (GSAs) or Pride clubs, were no longer available to gather in-person.
This lack of in-person support has created room for online influences to now hold even more weight than they previously did. As we reopen, the long-term effects of isolation on youth remain to be seen.     
Further research is needed to fully understand the impacts that the pandemic and subsequent social isolation has had on smoking rates for LGBTQ+ youth, especially those of color. It's likely that more LGBTQ+ young people will come out of this pandemic addicted to tobacco.      
The onus is on institutions to ensure equitable access to resources to quit. Big Tobacco must be prevented, once and for all, from targeting our youth.
To find out more about how to get involved in tobacco control work in Santa Monica, please check out OUT Against Big Tobacco's Twitter: @outtobacco and Facebook: @OUTAgainstBigTobaccoCoalition
*******************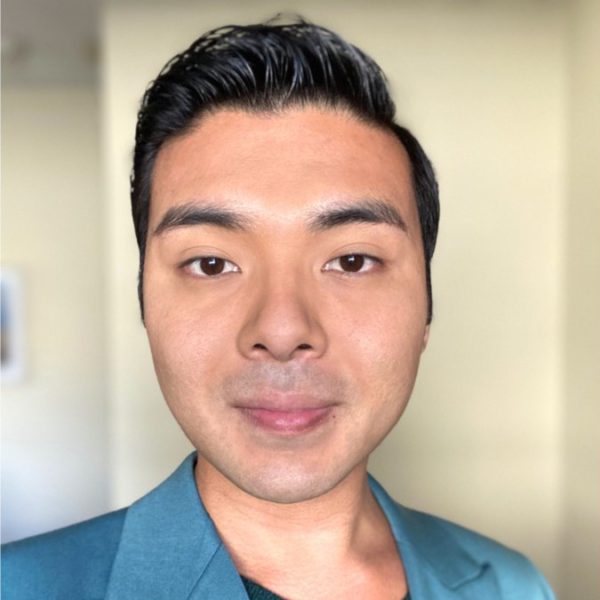 Ryan Oda (he/him) is a Program Associate for Equality California Institute's OUT Against Big Tobacco Program, where he is working to reduce LGBTQ+ tobacco use throughout Los Angeles County.
LGBTQ people under cancerous barrage led by Florida's Ron DeSantis
He is infatuated with the idea of being President, drunk on the potential of his power and, as a result, is willing to do anything…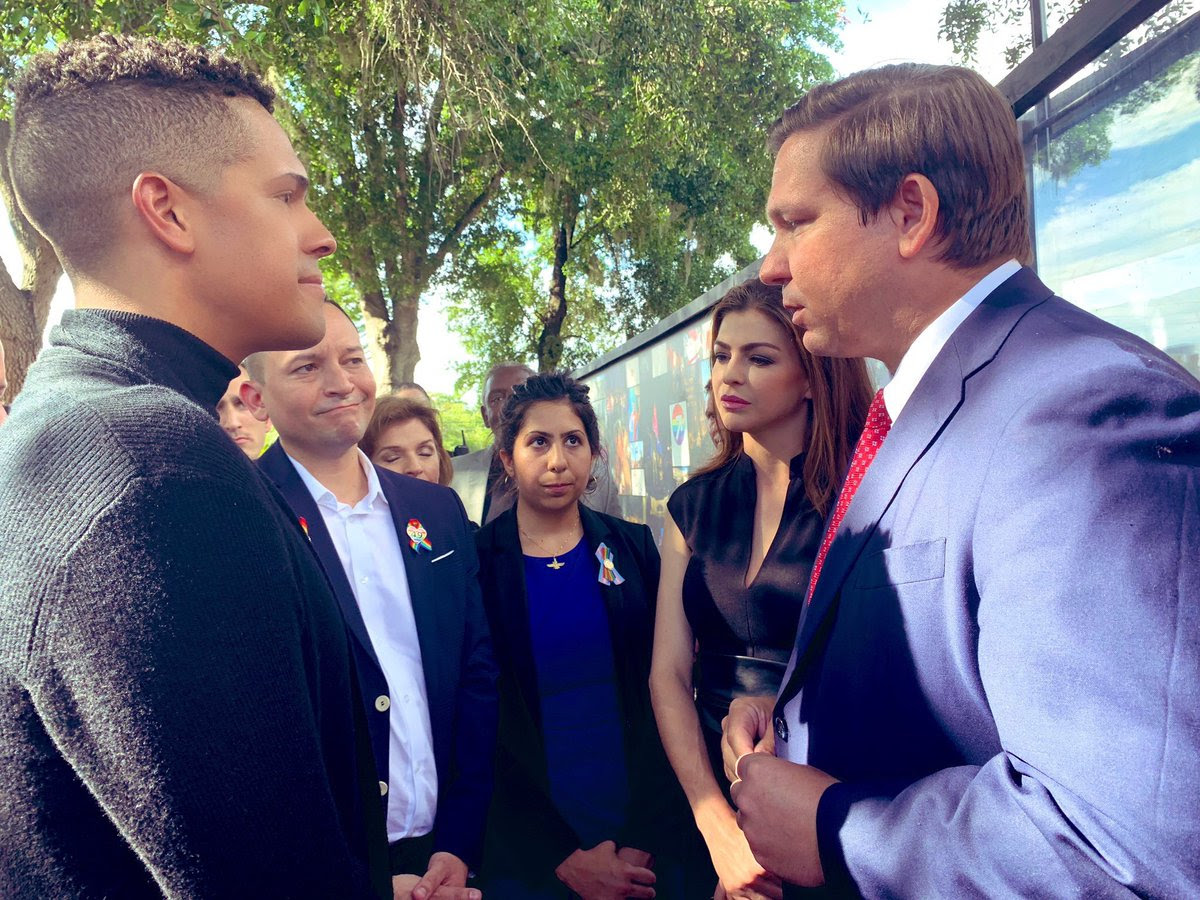 By Brandon J. Wolf | ORLANDO – No, your eyes are not deceiving you. LGBTQ people in America are under assault. Right-wing radicals, in their quest to dismantle democracy and install Christian Nationalist rule, are (once again) breathlessly obsessed with scapegoating LGBTQ people, using our existence as a political lightning rod.
As a result, every day has become more treacherous for the community than the last. Make no mistake, their tactics are not new. Transgender and nonbinary people, as they often have been, are squarely in the crosshairs. Their existence is debated, their humanity called into question. They are told when and where to use the bathroom, when and where their names will be respected, when and where they are safe to walk — when and where society will allow them to be.
And while the onslaught is happening all over the country, many of those desperate to see LGBTQ people relegated to second-class citizenship are looking to Florida, under the reckless leadership of Governor Ron DeSantis, for their cues. It should be said: DeSantis does not care. He does not care about Floridians, the state's economy, or the constitutionality of his extremist policies. And he certainly does not care about the health and wellbeing of the populations he crushes along the way.
Ron DeSantis cares about Ron DeSantis. He is infatuated with the idea of being President, drunk on the potential of his power. And, as a result, is willing to do anything — and step on anyone – to score another Fox News chyron and rake in a few more six figure donations.
The governor's attacks on LGBTQ people are coming from every angle. In dragging his signature Don't Say LGBTQ Law over the finish line, DeSantis twisted his legislative minions in knots, publicly haranguing anyone who dared defy him. He took aim at Disney, one of the globe's most recognizable brands, decimating a local government to drive his point home.
He bullied the Agency for Health Care Administration into withdrawing Medicaid funding for gender-affirming care, plunging tens of thousands of transgender Floridians into uncertainty in the coming weeks. He bludgeoned the Board of Medicine into considering similarly brutal action, potentially putting the licenses of health care providers on the line for providing the best care possible to their patients.
His Department of Education told school districts to ignore Title IX protections for LGBTQ students, warning (falsely) that offering protection from discrimination to those young people could put districts in legal jeopardy. And he used the Department of Business and Professional Regulation to target an LGBTQ-owned small business, threatening to destroy them for daring to host drag brunch on Sundays.
Governor DeSantis is so drunk on ego that he is weaponizing any agency he can get his hands on against a population fighting to keep its head above water. And along the way, he has revived vile anti-LGBTQ rhetoric to rationalize his naked cynicism. His office led a surge in the term "groomer" being hurled across the country, his now former press secretary trafficking in the trope during a desperation Twitter rant.
The strategy is straightforward: disparage and dehumanize LGBTQ people to score polling points with the base and justify cruel policies aimed at erasing us. If you can reduce LGBTQ people to something less than human – an ideology, an agenda – your most ardent supporters will sign away any liberty necessary for you to put a stop to us. Curriculum censorship. Book banning. Government dictating what medical care someone can access, the haircuts they can sport, the clothes they can wear. An end to freedom greenlit in service to the political ambitions of the one man who says he can put a stop to the LGBTQ "contagion".
If that sounds like an authoritarian nightmare, it is. But it's not just a Florida or Texas nightmare, it's a crisis encircling the windpipe of the nation, threatening to suffocate us all. What DeSantis has unlocked in Florida – the weaponization of every government apparatus against his constituents to lock up his grip on power – isn't an end game. It's a trial run.
There is nothing he would relish more than the chance to use the US Department of Education to rip protections from transgender students in every corner of the country. He would salivate at the opportunity to use the full might of the Federal Government to pummel his political adversaries, dismantling any business who dares sport a Pride flag in June. Right wing extremists look to DeSantis for the roadmap to an authoritarian America not just because they want to emulate his policy success; but because they want to see him at the helm.
Your eyes are not deceiving you. And yes, it's heavy and overwhelming. That is by design. The DeSantis Doctrine is one ripped from the teachings of Donald Trump and put on political steroids: create a tempest so chaotic and all-consuming that it feels inevitable. Squash your opposition by making them feel like fighting back is hopeless. But fighting back is our only hope. Apathy is fuel for systems of oppression. Despair is an ally to the status quo. Our best option is our only option: refuse to be erased and demand political accountability for the unbridled cruelty.
Our community is no stranger to attacks like these. For centuries, our presence has been hyper-sexualized, demonized, and used to stoke fear in those around us. We dare to imagine a world where people are celebrated exactly as they are. And for that – we have long been political targets. But that means we are also no stranger to what must come next.
Throughout history, with our backs against the wall, we've won by telling our stories, living our truth, and demanding equality. This moment requires us to find that strength once again. It requires us to stand firmly as accomplices to the trans and nonbinary community, refusing to jettison them in the shortsighted hope of being spared by the right-wing monster. It requires us to mobilize our people – LGBTQ and allied alike – to see our very humanity as reason to wade into the political fight. It requires us to make November's elections a referendum on hate, refusing to let it fester and consume the country.
LGBTQ people are under assault in America, a cancerous barrage being led by Florida's Governor Ron DeSantis. Our job now is to stop its spread.
*******************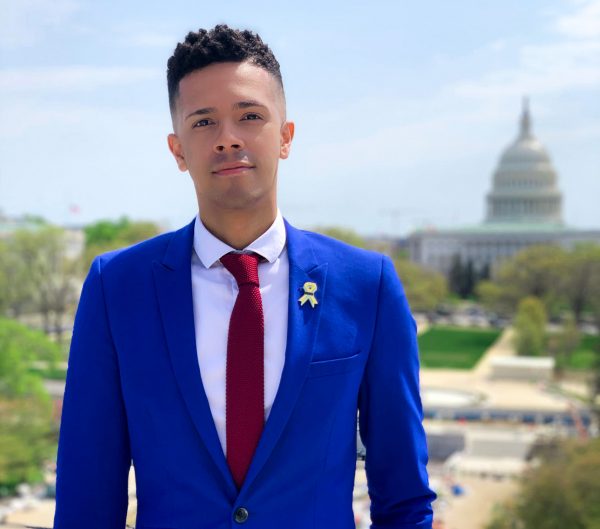 Brandon J. Wolf is Press Secretary for Equality Florida, the largest statewide LGBTQ+ equality rights organization.
Additionally, Wolf is Vice-President and co-founder of the Dru Project, an Orlando-based LGBTQ+ 🌈 advocacy org on a mission to spread love, promote GSAs, and send future leaders to college in honor of his best friend Drew Leinonen, one of the 49 people lost in the 2016 Pulse nightclub mass-shooting of which Wolf is also a survivor.
Monkeypox vaccines coming- we must mitigate risk & spread for now
Clinics are expected to have vaccines available by summer's end. In the meantime, we need community-informed prevention & treatment strategies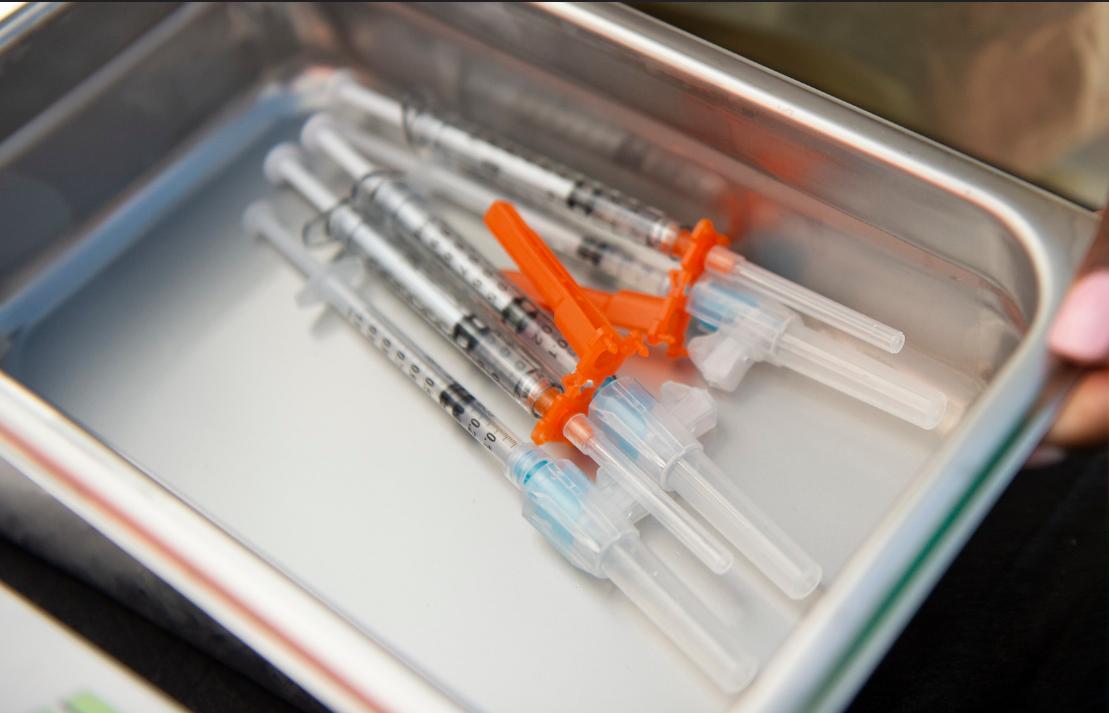 By Jim Mangia | LOS ANGELES – Monkeypox virus (MPV) is on the rise – and many are understandably frustrated by the federal government's slow response. The LGBTQ+ community has been demanding vaccines since day one, with many drawing similarities between today's lackluster approach to MPV and the inhumane response to HIV/AIDs in the '80s and '90s.
MPV is a serious health concern that indeed deserves swift action from elected officials. But truly drawing from lessons learned during the HIV/AIDs crisis means not relying on vaccines alone – especially while waiting for the federal government and supply chain to catch up to our demand for them. We need community-wide education, prevention, and treatment strategies around MPV – and we need them now.
I was a young, gay man during the HIV/AIDs crisis. Last week, a friend and I reflected on how, out of our large social group from our early twenties, we are the only two left alive. Everyone else we loved during those years was killed by AIDS.
The Republican dominated government at the time didn't care if we lived or died – and many preferred the latter. As AIDS dominated our lives, groups like the Gay Men's Health Crisis mobilized, setting up hotlines to circulate information, writing and disseminating guidelines for safer sex, and creating tight-knit networks to support the sick or suffering. Simultaneously, ACT-UP (AIDS Coalition to Unleash Power) activated the LGBTQ+ community and allies to demand governmental action.
Now, we can draw on our community's past resilience. We must keep ourselves safe, from both MPV and from the dangerous, homophobic messaging that's emerging around it.
First, LGBTQ+ people must avoid perpetuating the dangerous myth that MPV only impacts us. The scientific truth is that pathogens often first spread among social groups in close contact with one another – for example, outbreaks of meningitis among college students. MPV is continuing to primarily impact the LGBTQ+ community because the virus hasn't yet had the biological need to move onto another social group. This is important both in terms of combating homophobia, and also in recognizing our community's responsibility to help prevent MPV's spread.
We also need to emphasize that MPV is not an STI. While it is spread through close physical contact, that contact can be nonsexual. Day care workers, nannies, massage therapists, tattoo artists, and others whose livelihoods involve skin-to-skin contact are also at high risk right now, and we need to be educating and advocating for those folks as well.
Direct contact with the rash or body fluids and sexual contact are the most risky activities; kissing, cuddling, and being in crowds of non fully clothed people are moderately risky; and sharing dishes, beds, towels, toiletry items or being in crowds with fully clothed people are possible ways of contracting MPV. Limiting those activities for now and communicating with each other about exposure are essential ways to prevent spread.
There are other tools we should be advocating for in addition to vaccines. One is Tpoxx, an antiviral medication that hasn't been approved by the FDA but is being widely and successfully used in Europe. Another is faster MPV tests – currently, the results can take several days. Only a few lab companies are approved to test MPV specimens sent by clinics and hospitals, and we need faster results to prevent further spread in real time.
Today, a multibillion dollar industry fuels many issues that plague our community – including major circuit party promoters, hookup apps, and corporations who infiltrated our pride events. These industries depend on our money, and are only interested in getting our bodies where they need them in order to cash in.
Exploitative messaging from these industries can permeate our collective consciousness. They tell us we need and deserve certain things, and we need and deserve them immediately. They don't care about our safety, and they aren't advocating for our actual lives. They're just contributing to a sense of urgency in the name of their bottom line. It's up to LGBTQ+ people to get to the root of what's important. We must organize ourselves, act with care for each other, and demand a comprehensive strategy from LGBTQ+ institutions and the government – rather than just looking for quick-fix solutions for ourselves.
Clinics in California are expected to have thousands of vaccines available by summer's end. In the meantime, we need community-informed prevention and treatment strategies from our leaders. And now more than ever, with both MPV and COVID-19 threatening our health, we must treat each other with consent and respect.
*********************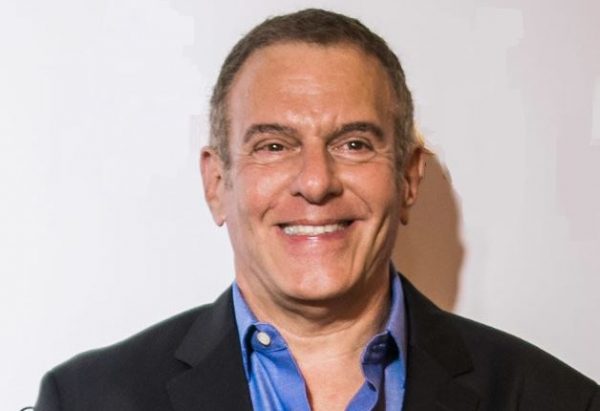 Jim Mangia is the president and CEO of St. John's Community Health, a network of public health clinics serving South, Central, and East Los Angeles.
Why supporting LGBTQ women in primary races is vital for our democracy
The majority of the 100 candidates LPAC has endorsed this election cycle are running for State Legislatures
By Lisa Turner | WASHINGTON – For ten years, LPAC has been at the forefront of supporting candidates who champion LGBTQ equality, women's rights, and social justice. As the only national political organization dedicated to electing LGBTQ women to local, state and federal office, LPAC firmly believes that having LGBTQ women at the table makes a real impact in the quality of our democracy.
As Americans face down callous attacks on reproductive rights and LGBTQ equality, it is clear LPAC's work on the frontlines of politics supporting LGBTQ women is more important than ever. 
When LPAC was founded in 2012 only one openly LGBTQ woman had ever been elected to Federal office, then-Congresswoman Tammy Baldwin. Since then there has been progress – Baldwin was elected to the U.S. Senate, Kate Brown became the first openly LGBTQ person elected as a governor, Maura Healey became the first LGBTQ state attorney general, and Lori
LIghtfoot was elected as the first LGBTQ mayor of Chicago. However LGBTQ women are still underrepresented in public office, and LPAC is committed to continue this game-changing work.
So far this year LPAC has endorsed 100 LGBTQ women vying to become everything from city council and school board members to Congresswomen and governors. This is the most candidates LPAC has ever endorsed in an election cycle.
Making this many early endorsements in advance of the November elections was an important strategic decision. The first step to increasing LGBTQ women's representation is to make sure they are competitive and win their primary elections, otherwise they will not even appear on the general election ballot. Endorsing candidates and providing financial support provides a critical strategic edge in their path to victory.
This is particularly important for LGBTQ women, who face institutional barriers when they run for office. Even when there is not overt bias and discrimination, LGBTQ women are often assumed to be less competitive than straight candidates or even gay men, and passed over when it comes to endorsements and fundriasing from political organizations. This is despite the fact that LGBTQ women actually often outperform other candidates in elections.
Take for example the 2018 midterm elections. In races for the U.S. House, 30 Democratic challengers defeated Republican incumbents. Of those successful challengers, three were LGBTQ women – Angie Craig, Sharice Davids, and Katie Hill. And on the Senate side, only two Democrats flipped Republican-held seats. One of those flips was an LGBTQ woman – Kyrsten Sinema. Clearly, when they advance from primaries LGBTQ women are formidable, viable candidates with general election voters.
The 2022 Election Cycle
This election cycle, LPAC has been committed to making sure LGBTQ women receive the early support they deserve. LPAC has contributed hundreds of thousands of dollars to more than 50 candidates in primary races, and consistently stepped up with endorsements and contributions to level the playing field by making an impact when it matters. Take three examples of candidates who had primary elections in May of this year.
Oregon Democratic gubernatorial nominee Tina Kotek received early support from LPAC, in terms of both an endorsement and financial backing. As Oregon's longest continually-serving State House Speaker, Kotek was clearly the best Democrat to run in November. LPAC made a substantial contribution to her campaign in March, and she went on to her primary in May with 56% of the vote. LPAC has since doubled down on the investment and look forward to seeing Kotek become the first open lesbian to move into a Governor's mansion. This is going to be one of the most expensive gubernatorial races in the country in 2022, and LPAC is proud to be leading the way among LGBTQ organizations in providing financial support to make sure Kotek wins.
Jamie McLeod-Skinner in Oregon's 5th Congressional district received her first national and LGBTQ endorsement from LPAC. This was a bold move, as McLeod-Skinner was challenging a Democratic incumbent, U.S. Rep. Kurt Schrader. It was a risk LPAC was willing to take because the committee had been working with McLeod-Skinner from the early days of her campaign, and knew from political experience that she not only had a campaign plan in place to provide a path to victory in the primary, but also that she would be the best candidate for the general election. LPAC was confident in an early endorsement and investment. Other organizations followed LPAC's lead, and McLeod-Skinner won the primary by a substantial margin.
State Rep. Renitta Shannon's campaign for Georgia Lt. Governor also received its first LGBTQ endorsement from LPAC. Rep. Shannon was ultimately just 3% away from making the runoff election. This race is illustrative of the barriers LGBTQ women face when they run for office. Rep. Shannon was the only woman in the field, and the only LGBTQ person, however other national groups that focus on women and LGBTQ candidates did not endorse her. The 2nd place finisher (a straight white man) had five times the amount of funds and barely made his place in the runoff. If Rep. Shannon had been fully funded and able to adequately reach voters via paid communications, she likely would have been successful.
Rights and LGBTQ Women's Leadership
The majority of the 100 candidates LPAC has endorsed this election cycle are running for State Legislatures. This is important, as the states have truly become the frontlines in the battles for reproductive health, LGBTQ rights, voting rights, and other important policy matters. And throughout the country, it is LGBTQ women who are leading these fights, oftentimes against long odds. When it comes to abortion rights, there are numberous examples of LGBTQ women leaders to chose from.
In Ohio, State Senator Nickie Antonio has been at the head of Democratic efforts, both in her past State House service and current State Senate seat, to block Republican efforts in the state pass a "trigger law," which would have automatically ban abortion in the state when Roe was overturned.
In Texas, State Reps. Jessica González, Mary González, Celia Israel, Ann Johnson, Julie Johnson, and Erin Zwiener have been vocal opponents of extremist GOP legislation targeting reproductive healthcare and voting rights. They all participated in a walkout in the Summer of 2021 which delayed passage of these harmful Republican laws.
In Colorado, State Reps. Daneya Esgar, Leslie Herod, and Brianna Titone, along with State Sens. Joann Ginal and Sonya Jaquez Lewis, all co-sponsored legislation, passed in April 2022, which enshrined a woman's right to choose into state law. This ensured that when Roe was overturned Coloradans continued to have access to safe and legal abortion services, and has allowed Colorado to serve as a haven for Americans in neighboring states seeking abortion services.
LGBTQ women are also leading the way at the Federal level. Sen. Tammy Baldwin is the lead sponsor of the Women's Health Protection Act, legislation which would guarantee equal access to abortion across the country. Sen. Baldwin is also a lead Senate sponsor of the Respect for Marriage Act, which recently passed in the U.S. House and would require the Federal government to recognize same-sex marriages. Rep. Angie Craig and Congresswoman Sharice Davids were leaders in cosponsoring both pieces of legislation in the U.S. House.
Moving Forward
In example after example, LGBTQ women serving in local, state, and federal offices are truly leading the way in the fights for our rights and our Democracy. As frontline leaders, it is crucial that those LGBTQ women serving in office are re-elected, and that more are elected in November to join them. In order for that to happen they must win primary and runoff elections, and LPAC is proud to lead the way and step in early to support those efforts.
**********************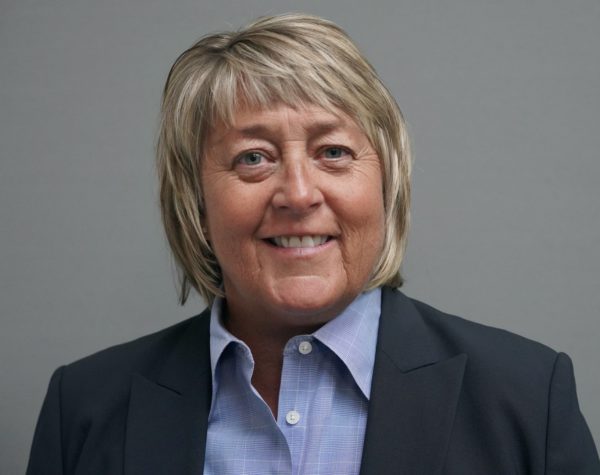 Lisa Turner is the Executive Director of LPAC, the national committee supporting LGBTQ+ women candidates running for political office.
Turner served in the Obama Administration as a political appointee at USDA and HHS. She has worked on the national political scene for many years as a campaign consultant.