National LGBTQ Task Force Action Fund; 'On voting rights under attack'
LGBTQ Task Force Action Fund urges the U.S. Senate to pass the Freedom to Vote Act & the John Lewis Voting Rights Advancement Act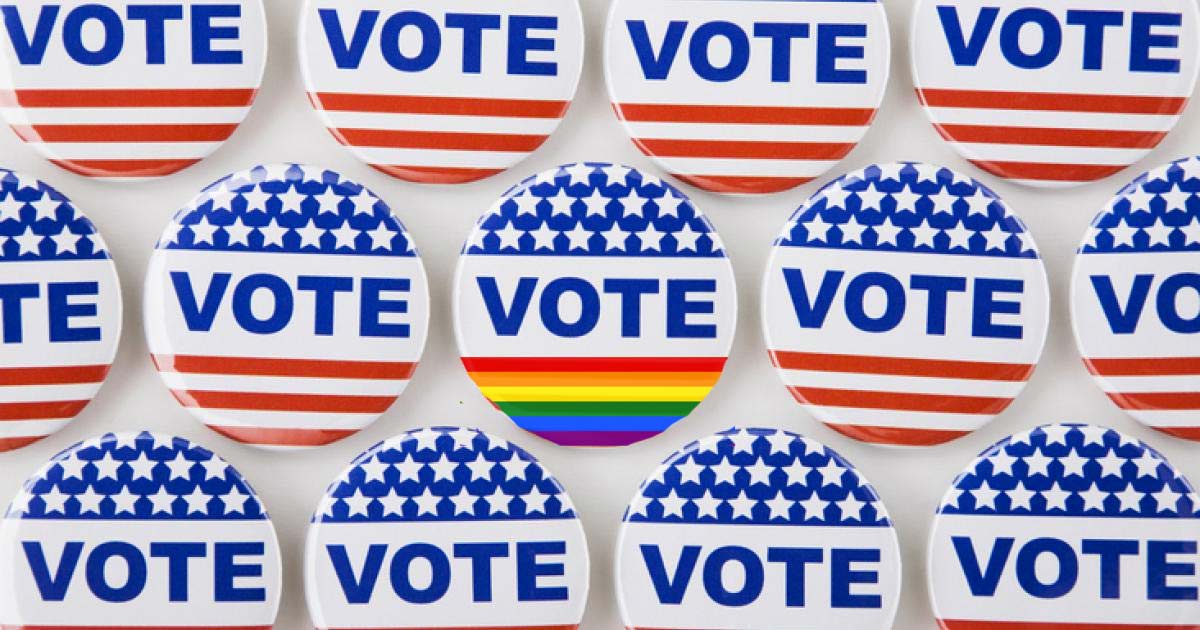 By Kierra Johnson | WASHINGTON – Voting rights are a cornerstone of our democratic process and have been under attack by conservative political extremists. These extremists have tried everything from partisan gerrymandering to mass purges of voter rolls in attempts to undermine the work of election officials, sow false doubt in legitimate election results and curb access to registering and casting votes. 
There are many things to be divided over but right now there is an opportunity to be aligned in eradicating barriers to voting. We have an opportunity to restore faith in the American people that there are still foundational values and inalienable rights that can hold us together. The right to vote is a baseline. It is an essential part to exercise our power and participate in our democracy.
George Washington was quoted as saying, "The power of the constitution will always be in the people. It is entrusted for certain defined purposes and for a certain limited period, to representatives of their choosing: and whenever it is executed contrary to their interest, or not agreeable to their wishes, their servants can and undoubtedly will be recalled."
This is the plainest argument for eradicating barriers to voting for any and all of our people. However, it also explicitly explains why attacks on voting rights and access have increased as the demographics of this country have changed.
When LGBTQ+ Americans, People of Color and other marginalized populations vote in high numbers, elections are greatly impacted and it can make the difference in local, state and federal elections. The fear of losing power and the threat of losing an elected seat is not justification for our leaders to carve out LGBTQ+ folks, People of Color, women, poor people and so many other already marginalized groups from the political process.
Members of congress often have the hard job of making decisions that require them to weigh numerous nuances and complex decision points with varying intended and unintended consequences on communities. However, on the question whether to eradicate barriers to voting – the answer is clear. Our beloved people deserve access to our democracy. We have a right to it and therefore the right to vote – regardless of our political views. Any member of congress who is advocating for anything less than ensuring and protecting the right to vote for all of the people in their districts and states is in fact advocating to take away the power of the people to elect and hold accountable those who should be legislating on their behalf.
The choice is simple: are you on the side of all voters or are you willing to allow restricting of the vote for political ends? Will you advocate for all of the people that you claim to represent or will your sacrifice and abandon us community by community? Every decision will firmly place our elected officials on either the right or wrong side of history.
Instead of leaning into tactics that alienate and distance people from our democracy and each other, what if instead our elected Officials were inspired to get back to the real work of getting more of our people to more actively and consistently participate in civic engagement. What if they were willing to commit to learning more about the fears and dreams of those in the community that they know the least about and invest in meeting their needs and creating opportunities from them to thrive!
Our Democracy is broken and further restricting access to the political process will not heal the fractures that have only grown deeper and wider over these last years. Senators must take leadership and pass legislation that will protect and ensure free and fair elections. The strength of our Democracy and of our people depend on it.
Ongoing state legislative attacks in 2021 and 2022 on voting rights, many of which are barely disguised plans to suppress votes of Black people, as well as people from other historically marginalized communities such as the LGBTQ community, are undemocratic, racist and just plain wrong.
Some new and proposed state voting laws qualify as inhumane, for example, making it illegal to provide water and food to voters standing in hours-long lines.
Some of these attacks ignore the reality of people's daily lives, outlawing assistance to voters with disabilities so they can cast ballots by mail from home, limiting voting hours, limiting, or ending ballot drop-box accessibility for people working several jobs to support minor children and elderly parents, and requiring identity documents to counter supposed voter fraud that research shows is practically nonexistent.
Identity document requirements pose specific challenges for many transgender and gender non-binary people due to some outdated state laws and financial and other barriers to updating documents like legal fees, a lack of access to inclusive health insurance and an inability to afford or overcome discriminatory policies and practices to receive gender-affirming care.
The path forward is clear – we need our federal elected officials to take leadership, take action, and protect voting rights NOW in order to rebuild and strengthen our democracy. This country belongs to all of us. This is our democracy, and we demand our rightful place in it. Pass the Freedom to Vote Act and the John Lewis Voting Rights Advancement Act now!
********************
Executive Director, Kierra Johnson, joined the Task Force in 2018 as Deputy Executive Director and previously served on the board of directors.
As a bisexual Black woman, Johnson is one of a few out queer-identified women of color at the helm of a national LGBTQ organization.
She is recognized as a national expert on queer and reproductive rights issues and has testified in front of the U.S. House of Representatives.
When will LGBTQ people be safe in America?
We endure. We must. Yes, we are still afraid. But we reach for each other and embrace inspiration where we can find it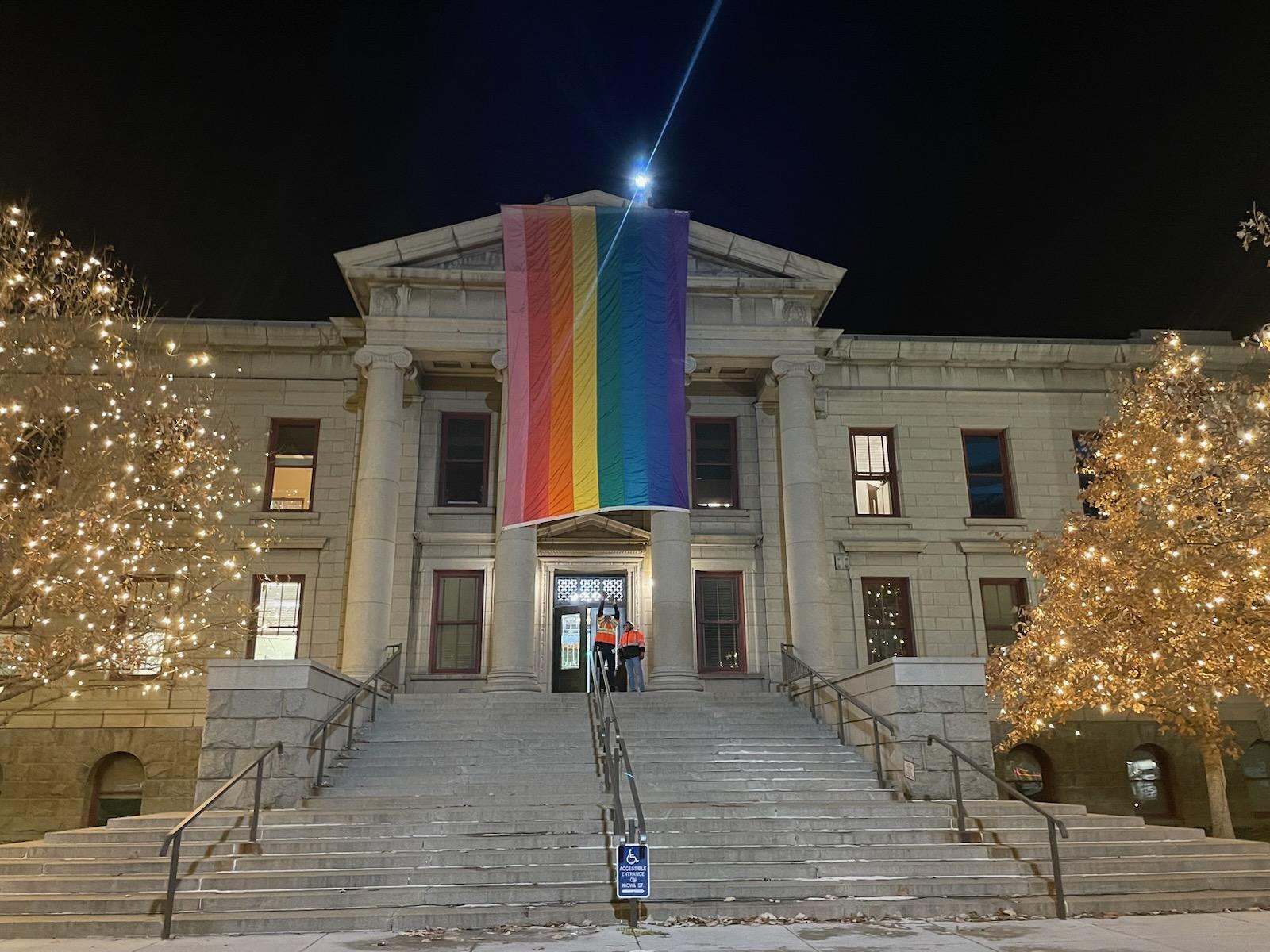 By Karen Ocamb | WEST HOLLYWOOD – Pulse. Club Q. Everyday life for drag queens, trans and non-binary folk. When, oh, when will LGBTQ people be safe in America? When will we get to be full human beings free to create, develop and explore our authentic selves without always having to worry about making some straight person uncomfortable?
I am tired of having my life defined by other people's prejudices. But I'm mindful, too, that I must always be on guard since — as we learned again with the mass shooting at Club Q last weekend in Colorado Springs — straight fear is fatal.
Why are straight people either unable or blindly refuse to see LGBTQs as real people. We are, collectively, like the Black people Ralph Ellison wrote about in The Invisible Man: "I am an invisible man. No, I am not a spook like those who haunted Edgar Allan Poe; nor am I one of your Hollywood-movie ectoplasms. I am a man of substance, of flesh and bone, fiber and liquids — and I might even be said to possess a mind. I am invisible, understand, simply because people refuse to see me."
But they do see us when we celebrate, protest or die en masse. And then we are dubbed a "community," as if we all know each other and think alike. The late singer, writer and AIDS activist Michael Callen used to say: "the gay community is a useful fiction," because it enabled us to organize and try to get resources we needed.
That local organizing for civil rights and later to combat AIDS gave rise to the political Religious Right through Rev. Jerry Falwell and Anita Bryant and the right-wing "think tanks" that considered us a convenient scapegoat and fundraising convenience, leading to the cruelty of the Reagan years and anti-gay Republican populist Patrick Buchanan — who paved the way for Donald Trump.
Buchanan's dark, divisive "culture war" speech at the 1992 convention gave permission to the nation's bigots to disregard the traditional boundaries of good taste and civility and take off and discard the old KKK sheets and hoods in the name of "free speech" and saving America for straight white men.
"The agenda that Clinton & Clinton would impose on America – abortion on demand, a litmus test for the Supreme Court, homosexual rights, discrimination against religious schools, women in combat units – that's change, all right. But it is not the kind of change America needs. It is not the kind of change America wants. And it is not the kind of change we can abide in a nation that we still call God's country," Buchanan said. "My friends, this election is about more than who gets what. It is about who we are. It is about what we believe, and what we stand for as Americans. There is a religious war going on in this country. It is a cultural war, as critical to the kind of nation we shall be as was the Cold War itself, for this war is for the soul of America. And in that struggle for the soul of America, Clinton & Clinton are on the other side, and George Bush is on our side."
Yes, in 1991/92, Bill and Hillary Clinton were on our side: they promised to stop the massive dying and end the AIDS crisis. So yes, the "gay community" raised more than $2 million of identifiable "gay money" and created the first gay voting bloc for dark horse presidential candidate Bill Clinton. But behind the scenes, our gays at the Democratic convention had to threaten a walkout on live TV if Clinton didn't deign to utter the words "gay and lesbian" in his acceptance speech.
I thought about this a lot as this year's midterms approached. Since 1992, the Democratic Party has done specific outreach to the LGBTQ "community" for fundraising, engagement and get out the vote efforts. But with so much on the line – with democracy on the line – the Democrats were nowhere to be seen this year – ironically, even though the Democratic Congressional Campaign Committee was headed by a gay guy who wound up losing his own seat.
No one was stepping up to educate our people about the issues, the candidates and why this election was so important. So my Millennial ally friend Max Huskins and I used our own money and time to produce the YouTube Race to the Midterms series, in conjunction with the Los Angeles Blade.
When I approached my potential guests, I noted how afraid so many of us were of going to a voting site and being humiliated or beaten up for being or being perceived as LGBTQ. I don't know if my guests really understood the fear we face walking out the door each day. Perhaps that's a lot clearer today.
And with proudly gay Jared Polis serving as Colorado governor since 2019 — it is easy to forget that Colorado Springs has been a Mecca, a haven for anti-LGBTQ Evangelical Christians since the late 1980s, with more than 100 evangelical groups headquartered there. Focus on the Family is so large, sending out 4 million pieces of mail every month, it has its own zip code, according to a 2013 NPR report.
Last Sunday, Polis called the attack on Club Q an "act of evil."
"This was just a place of safety for people," Polis told CNN. "It was a place where people could, in a conservative community, often get the acceptance that too many of them might not have had it at home or in their other circles and to see this occur is really just put us all in a state of shock here in Colorado and across the country."
Across the country, indeed. And in every drag bar or club, LGBTQ people and allies are bravely refusing to back down, despite knowing there are lone gun domestic terrorists out to kill us in the name of Trump or God.
We endure. We must. Yes, we are still afraid. But we reach for each other and embrace inspiration where we can find it – such as in Jennifer Hudson's version of Sam Cooke's amazing 1963 song "A Change is Gonna Come."
******************************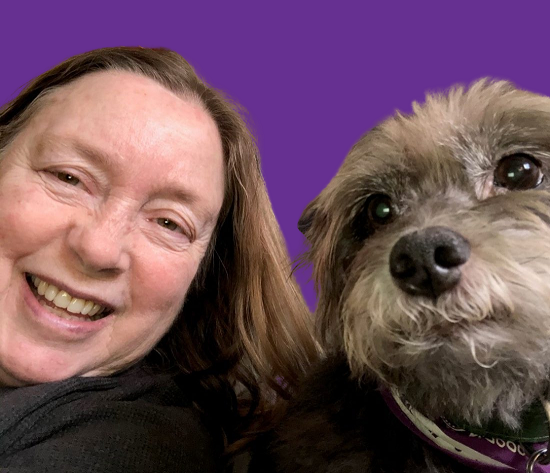 Karen Ocamb is the former news editor of the Los Angeles Blade. She is an award-winning journalist who, upon graduating from Skidmore College, started her professional career at CBS News in New York.
Ocamb started in LGBTQ media in the late 1980s after more than 100 friends died from AIDS. She covered the spectrum of the LGBTQ movement for equality until June 2020, including pressing for LGBTQ data collection during the COVID pandemic.
Since leaving the LA Blade Ocamb joined Public Justice in March of 2021 to advocate for civil rights and social, economic, and racial justice issues.
She lives in West Hollywood, California with her two rescue dogs.
******************************