FDA approves injectable PrEP to reduce the risk of sexual HIV infection
Manufactured as Apretude, it will be available to at-risk adults & adolescents who weigh at least 77 pounds & have tested negative for HIV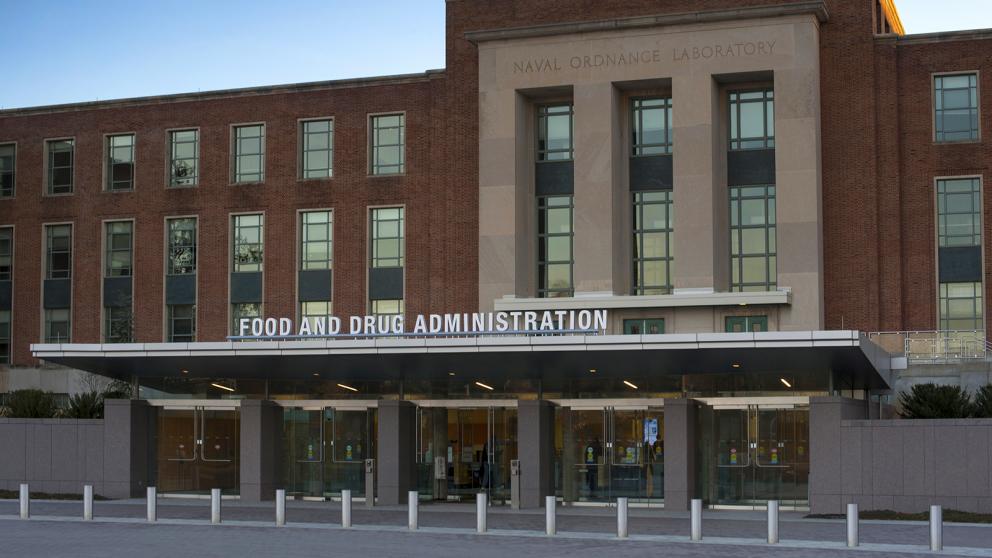 SILVER SPRING, Md. – The U.S. Food and Drug Administration announced Monday that the agency had approved the first injectable treatment for pre-exposure prophylaxis (PrEP) to reduce the risk of sexually acquired HIV.
Manufactured under the name Apretude, it will be available to at-risk adults and adolescents who weigh at least 77 pounds and have tested negative for HIV immediately beforehand the agency said in a press release.
By granting its approval, the FDA opens up the option for patients to receive the injectable drug instead of a daily HIV prevention oral medication, such as Truvada.
"Today's approval adds an important tool in the effort to end the HIV epidemic by providing the first option to prevent HIV that does not involve taking a daily pill," said Debra Birnkrant, M.D., director of the Division of Antivirals in the FDA's Center for Drug Evaluation and Research. "This injection, given every two months, will be critical to addressing the HIV epidemic in the U.S., including helping high-risk individuals and certain groups where adherence to daily medication has been a major challenge or not a realistic option."
According to the U.S. Centers for Disease Control and Prevention, notable gains have been made in increasing PrEP use for HIV prevention in the U.S. and preliminary data show that in 2020, about 25% of the 1.2 million people for whom PrEP is recommended were prescribed it, compared to only about 3% in 2015.
However, there remains significant room for improvement. PrEP requires high levels of adherence to be effective and certain high-risk individuals and groups, such as young men who have sex with men, are less likely to adhere to daily medication.
Other interpersonal factors, such as substance use disorders, depression, poverty and efforts to conceal medication also can impact adherence. It is hoped that the availability of a long-acting injectable PrEP option will increase PrEP uptake and adherence in these groups.
The safety and efficacy of Apretude to reduce the risk of acquiring HIV were evaluated in two randomized, double-blind trials that compared Apretude to Truvada, a once daily oral medication for HIV PrEP.
Trial 1 included HIV-uninfected men and transgender women who have sex with men and have high-risk behavior for HIV infection. Trial 2 included uninfected cisgender women at risk of acquiring HIV.
Participants who took Apretude started the trial with cabotegravir (oral, 30 mg tablet) and a placebo daily for up to five weeks, followed by Apretude 600mg injection at months one and two, then every two months thereafter and a daily placebo tablet.
Participants who took Truvada started the trial taking oral Truvada and placebo daily for up to five weeks, followed by oral Truvada daily and placebo intramuscular injection at months one and two and every two months thereafter.
In Trial 2, 3,224 cisgender women received either Apretude or Truvada. The trial measured the rate of HIV infections in participants who took oral cabotegravir and injections of Apretude compared to those who took Truvada orally.
The trial showed participants who took Apretude had 90% less risk of getting infected with HIV when compared to participants who took Truvada.
Apretude includes a boxed warning to not use the drug unless a negative HIV test is confirmed. It must only be prescribed to individuals confirmed to be HIV-negative immediately prior to starting the drug and before each injection to reduce the risk of developing drug resistance.
Drug-resistant HIV variants have been identified in people with undiagnosed HIV when they use Apretude for HIV PrEeP. Individuals who become infected with HIV while receiving Apretude for PrEP must transition to a complete HIV treatment regimen.
The drug labeling also includes warnings and precautions regarding hypersensitivity reactions, hepatotoxicity (liver damage) and depressive disorders
$600 Million in refunds returned to airline passengers
Airlines were also fined $7.25 Million in civil penalties against six airlines for extreme delays in providing refunds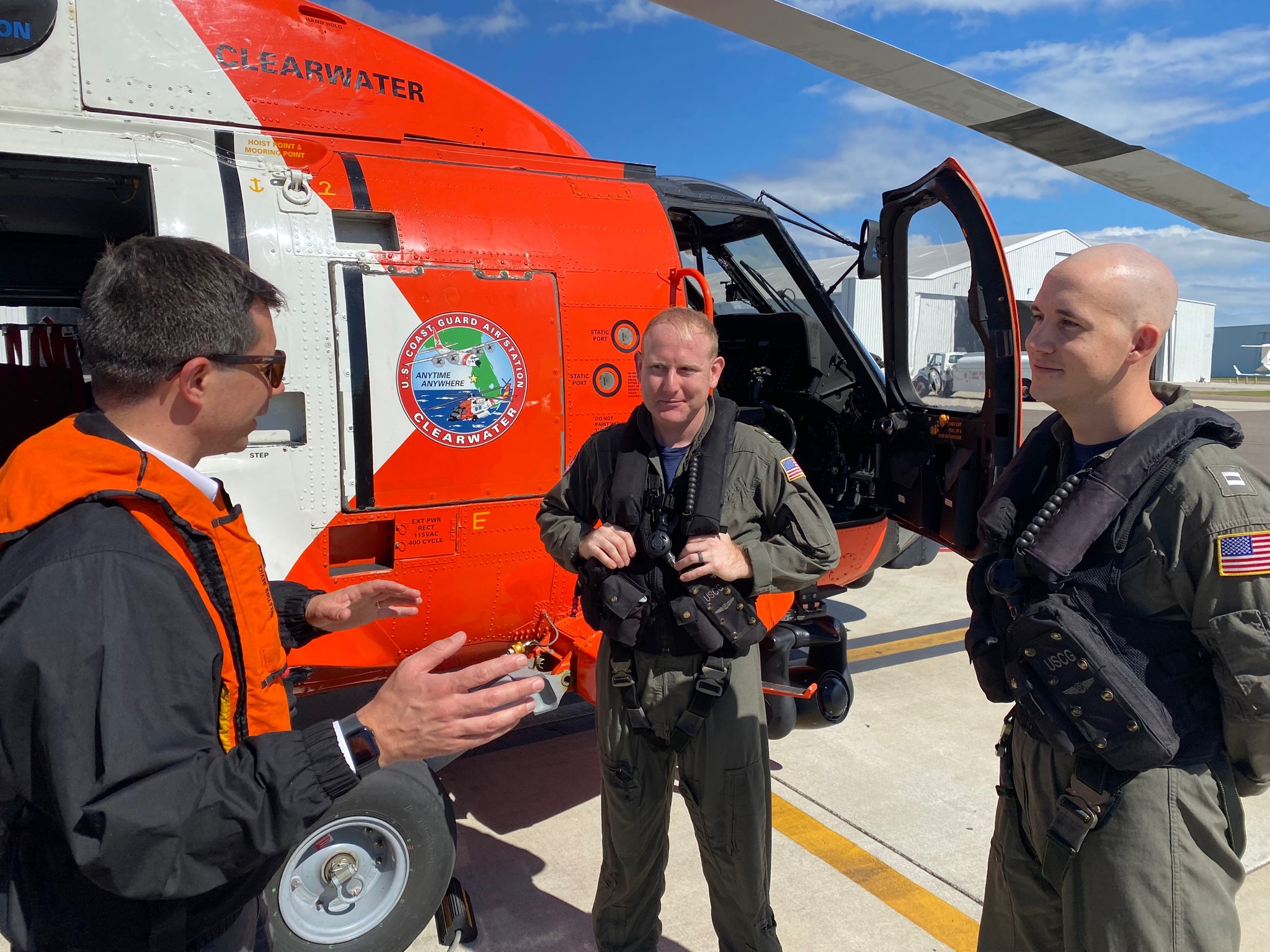 WASHINGTON – The U.S. Department of Transportation, (DOT) announced Monday that six U.S. air carriers, targeted by the DOT paid more than half a billion dollars to people who were owed a refund due to a canceled or significantly changed flight.
In a press release, the DOT noted that these fines are part of DOT's ongoing work to ensure Americans receive the refunds they are owed from airlines. Since the beginning of the COVID-19 pandemic, DOT has received a flood of complaints from air travelers about airlines' failures to provide timely refunds after they had their flights canceled or significantly changed. 
"When a flight gets canceled, passengers seeking refunds should be paid back promptly. Whenever that doesn't happen, we will act to hold airlines accountable on behalf of American travelers and get passengers their money back." said U.S. Transportation Secretary Pete Buttigieg. "A flight cancellation is frustrating enough, and you shouldn't also have to haggle or wait months to get your refund." 
In addition to the more than $600 million in refunds airlines have paid back, the Department announced today that it is assessing more than $7.25 million in civil penalties against six airlines for extreme delays in providing refunds.
With today's fines, the Department's Office of Aviation Consumer Protection has assessed $8.1 million in civil penalties in 2022, the largest amount ever issued in a single year by that office. A majority of the assessed fines will be collected in the form of payments to the Treasury Department, with the remainder credited on the basis of payments to passengers beyond the legal requirement.
The Department's efforts have helped lead to hundreds of thousands of passengers being provided with more than half a billion dollars in required refunds. The Department expects to issue additional orders assessing civil penalties for consumer protection violations this calendar year. 
The fines assessed today and required refunds provided are:
Frontier – $222 million in required refunds paid and a $2.2 million penalty
Air India – $121.5 million in required refunds paid and a $1.4 million penalty
TAP Portugal – $126.5 million in required refunds paid and a $1.1 million penalty
Aeromexico – $13.6 million in required refunds paid and a $900,000 penalty
El Al – $61.9 million in required refunds paid and a $900,000 penalty
Avianca – $76.8 million in required refunds paid and a $750,000 penalty
Under U.S. law, airlines and ticket agents have a legal obligation to refund consumers if the airline cancels or significantly changes a flight to, from and within the United States, and the passenger does not wish to accept the alternative offered. It is unlawful for an airline to refuse refunds and instead provide vouchers to such consumers.
The fines announced today are one of the many steps the Department is taking to protect consumers. Below are additional actions DOT has taken:
During the summer, the Department rolled out a new airline customer service dashboard to help consumers determine what they are owed when a flight is cancelled or delayed because of an airline issue. Previously, none of the 10 largest U.S. airlines guaranteed meals or hotels when a delay or cancellation was within the airlines' control, and only one offered free rebooking. However, after Secretary Buttigieg called on airlines to improve their service and created this dashboard, nine airlines now guarantee meals and hotels when an airline issue causes a cancellation or delay and all 10 guarantee free rebooking. The Department will continue to work to increase transparency so Americans know exactly what the airlines are providing when they have a cancellation or delay. 
 
The Department's proposed rule on Airline Ticket Refunds, if adopted, would: 1) require airlines to proactively inform passengers that they have a right to receive a refund when a flight is canceled or significantly changed, and 2) define a significant change and cancellation that would entitle a consumer to a refund. The rule would also 3) require airlines to provide non-expiring vouchers or travel credits when people can't travel because they have COVID-19 or other communicable diseases; and 4) require airlines that receive significant government assistance in the future related to a pandemic to issue refunds instead of non-expiring travel credits or vouchers when passengers are unable or advised not to travel because of a serious communicable disease.
 
The Department has proposed a rule that would significantly strengthen protections for consumers by ensuring that they have access to certain fee information before they purchase their airline tickets. Under the proposed rule, airlines and travel search websites would have to disclose upfront – the first time an airfare is displayed – any fees charged to sit with your child, for changing or cancelling your flight, and for checked or carry-on baggage. The proposal seeks to provide customers the information they need to choose the best deal. Otherwise, surprise fees can add up quickly and overcome what may look at first to be a cheap fare. DOT encourages members of the public and interested parties to submit comments by December 19, 2022. 
The Department has proposed a rule to refund passengers for services they paid for that aren't actually provided (e.g., broken WiFi). 
The Department invites the public to submit comment on this rulemaking by December 16, 2022. The Department's Aviation Consumer Protection Advisory Committee will publicly deliberate on the Department's proposed rule on Airline Ticket Refunds and decide on recommendations to make to the Department at a virtual meeting on December 9, 2022. To register and attend this virtual meeting, please use this link:
 https://usdot.zoomgov.com/webinar/register/WN_V2zwVF3RQfuoOkyYFVqvdA. 
For information about airline passenger rights, as well as DOT's rules, guidance, and orders, the Department's aviation consumer website can be found at: