Federal LGBTQ+ data collection for coronavirus pandemic impact lacking
"Only California has reported data publicly-They're not reporting the data itself…And they're also just asking people who tests positive"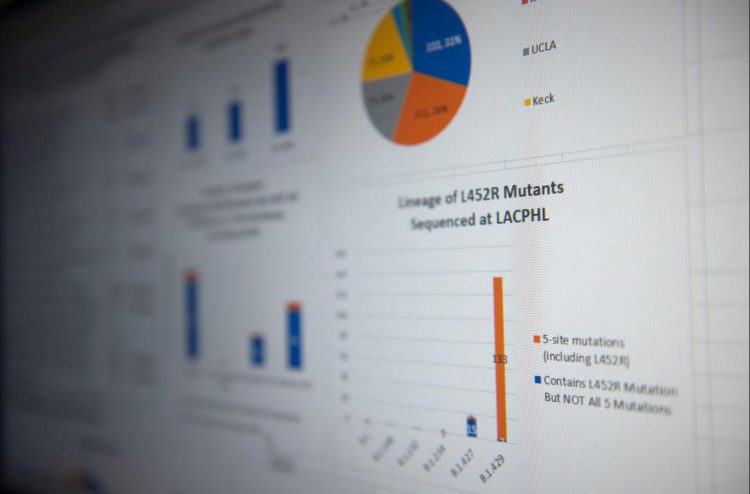 BOSTON – Despite requests since the start of the COVID pandemic for the U.S. government to enhance data collection for patients who are LGBTQ, the Centers for Disease Control & Prevention is still falling short on issuing nationwide guidance to states on the issue, a leading expert health on the issue told the Blade.
With a renewed focus on COVID infections reaching new heights just before the start of the holidays amid the emergence of Omicron, the absence of any LGBTQ data collection — now across both the Trump and Biden administrations — remains a sore point for health experts who say that information could be used for public outreach.
Sean Cahill, director of Health Policy Research at the Boston-based Fenway Institute, said Wednesday major federal entities and hospitals have been collecting data on whether patients identify as LGBTQ for years — such as the National Health & Nutrition Examination Survey, which has been collecting sexual orientation data since the 1990s — but the CDC hasn't duplicated that effort for COVID even though the pandemic has been underway for two years.
"It's not like this is a new idea," Cahill said. "But for some reason, the pandemic hit, and all of a sudden, we realize how little systematic data we were collecting in our health system. And it's a real problem because we're two years into the pandemic almost, and we still don't know how it's affecting this vulnerable population that experiences health disparities in other areas."
The Blade was among the first outlets to report on the lack of efforts by the states to collect data on whether a COVID patient identifies as LGBTQ, reporting in April 2020 on the absence of data even in places with influential LGBTQ communities. The CDC hasn't responded to the Blade's requests for nearly two years on why it doesn't instruct states to collect this data, nor did it respond this week to a request for comment on this article.
Cahill, who has published articles in the American Journal of Public Health on the importance of LGBTQ data collection and reporting in COVID-19 testing, care, and vaccination — said he's been making the case to the CDC to issue guidance to states on whether COVID patients identify as LGBTQ since June 2020.
Among those efforts, he said, were to include two comments he delivered to the Biden COVID-19 Health Equity Task Force in spring 2021, a letter a coalition of groups sent to the Association of State & Territorial Health Officers asking for states to collect and report SOGI in COVID in December 2020 as well as letters to HHS leadership and congressional leadership in spring and summer 2020 asking for them to take steps to encourage or require SOGI data collection in COVID.
Asked what CDC officials had to say in response when he brought this issue to their attention, Cahill said, "They listen, but they don't really tell me anything."
"We've been making that case, and to date, as of December 22, 2021, they have not issued guidance, they have not changed the case report form. I hope that they're in the process of doing that, and maybe we'll be pleasantly surprised in January, and they'll come up with something…I really hope that's true, but right now they're not doing anything to promote SOGI data collection and reporting in surveillance data."
In other issues related to LGBTQ data collection, there has been a history of states resisting federal mandates. The Trump administration, for example, rescinded guidance calling on states to collect information on whether foster youth identified as LGBTQ after complaints from states on the Obama-era process, much to the consternation of LGBTQ advocates who said the data was helpful.
The White House COVID-19 Health Equity Task Force has at least recognized the potential for enhancing LGBTQ data collection efforts. Last month, it published an implementation plan, calling for "an equity-centered approach to data collection, including sufficient funding to collect data for groups that are often left out of data collection (e.g….LGBTQIA+ people)."
The plan also calls for "fund[ing] activities to improve data collection…including tracking COVID-19 related outcomes for people of color and other underserved populations," and specifically calls for the collection of LGBTQ data.
The importance of collecting LGBTQ data, Cahill said, is based on its potential use in public outreach, including efforts to recognize disparities in health population and to create messaging for outreach, including for populations that may be reluctant to take the vaccine.
"If we see a disparity, we can say: Why is that?" Cahill said. "We could do focus groups of the population — try to understand and then what kind of messages would reassure you and make you feel comfortable getting a vaccine, and we could push those messages out through public education campaigns led by state local health departments led by the federal government."
The LGBTQ data, Cahill said, could be broken down further to determine if racial and ethnic disparities exist within the LGBTQ population, or whether LGBTQ people are likely to suffer from the disease in certain regions, such as the South.
"We have data showing that lesbian or bisexual women, and transgender people are less likely to be in preventive regular routine care for their health," Cahill said. "And so if that's true, there's a good chance that they're less likely to know where to get a vaccine, to have a medical professional they trust to talk to about it today."
Among the leaders who are supportive, Cahill said, is Rachel Levine, assistant secretary for health and the first openly transgender person confirmed by the U.S. Senate for a presidential appointment. Cahill said he raised the issue with her along with other officials at the Department of Health & Human Services three times in the last year.
In her previous role as Pennsylvania secretary of health, Levine led the way and made her state the first in the nation to set up an LGBTQ data collection system for COVID patients.
"So she definitely gets it, and I know she's supportive of it, but we really need the CDC to act," Cahill said.
Although the federal government has remained intransigent in taking action, Cahill said the situation has improved among states and counted five states — California, Pennsylvania, Rhode Island, Nevada and Oregon — in addition to D.C. as among those that have elected to collect data on sexual orientation and gender identity of COVID patients.
However, Cahill said even those data collection efforts are falling short because those jurisdictions have merely been public about collecting the data, but haven't reported back anything yet.
"Only California has reported data publicly, and the data that they're reporting is really just the completeness of the data," Cahill said. "They're not reporting the data itself…And they're also just asking people who tests positive. So, if somebody says positive COVID in California, a contact tracer follows up with that individual and asks them a battery of questions, and among the questions that are asked are SOGI questions."
As a result of these efforts, Cahill said, California has data on the LGBTQ status of COVID patients, but the data is overwhelmingly more complete for the gender identity of these patients rather than their sexual orientation. As of May 2021, California reported that they had sexual orientation data for 9.5 percent of individuals who had died from COVID and 16 percent of people who tested positive, but for gender identity, the data were 99.5 percent.
$600 Million in refunds returned to airline passengers
Airlines were also fined $7.25 Million in civil penalties against six airlines for extreme delays in providing refunds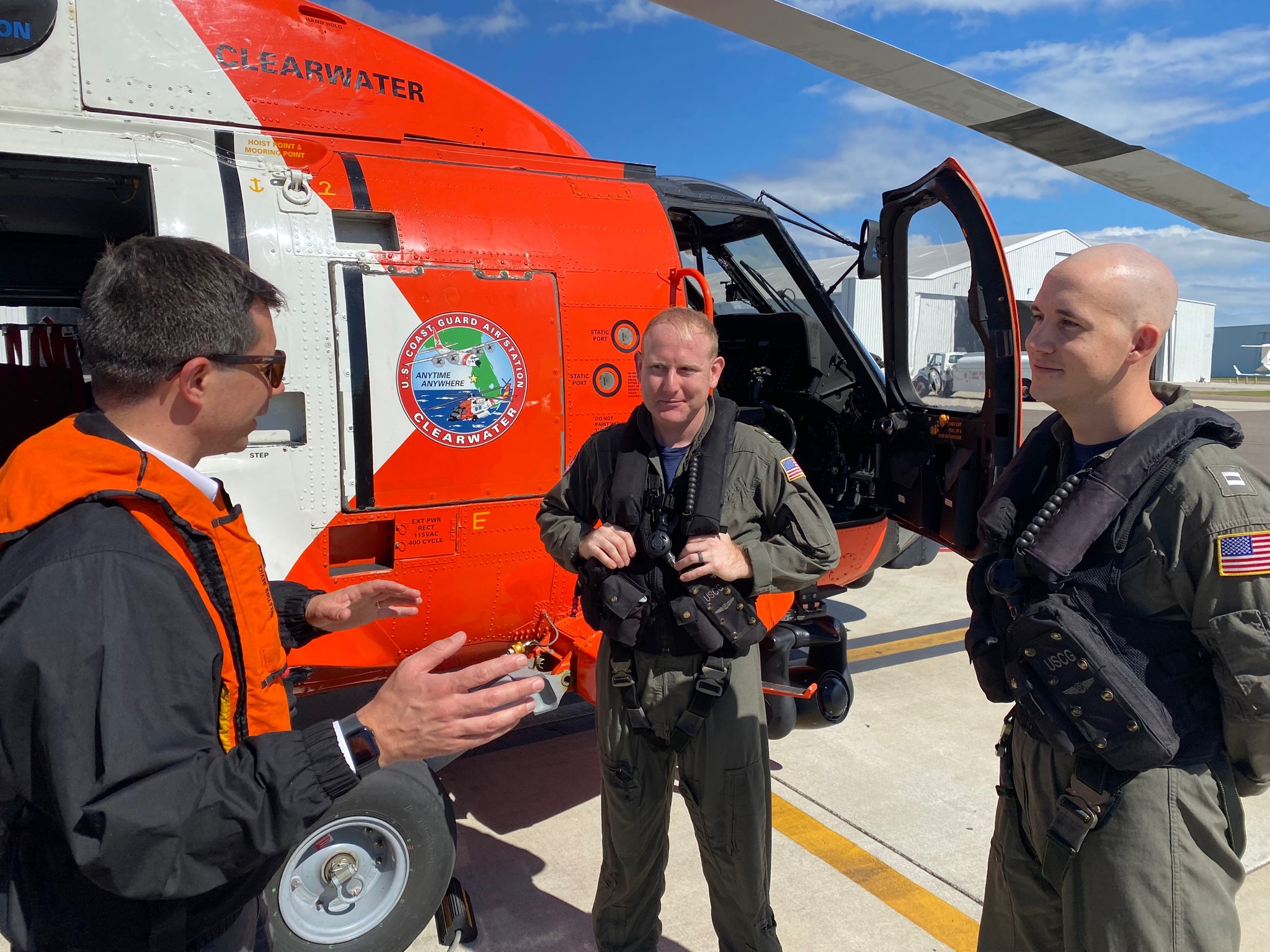 WASHINGTON – The U.S. Department of Transportation, (DOT) announced Monday that six U.S. air carriers, targeted by the DOT paid more than half a billion dollars to people who were owed a refund due to a canceled or significantly changed flight.
In a press release, the DOT noted that these fines are part of DOT's ongoing work to ensure Americans receive the refunds they are owed from airlines. Since the beginning of the COVID-19 pandemic, DOT has received a flood of complaints from air travelers about airlines' failures to provide timely refunds after they had their flights canceled or significantly changed. 
"When a flight gets canceled, passengers seeking refunds should be paid back promptly. Whenever that doesn't happen, we will act to hold airlines accountable on behalf of American travelers and get passengers their money back." said U.S. Transportation Secretary Pete Buttigieg. "A flight cancellation is frustrating enough, and you shouldn't also have to haggle or wait months to get your refund." 
In addition to the more than $600 million in refunds airlines have paid back, the Department announced today that it is assessing more than $7.25 million in civil penalties against six airlines for extreme delays in providing refunds.
With today's fines, the Department's Office of Aviation Consumer Protection has assessed $8.1 million in civil penalties in 2022, the largest amount ever issued in a single year by that office. A majority of the assessed fines will be collected in the form of payments to the Treasury Department, with the remainder credited on the basis of payments to passengers beyond the legal requirement.
The Department's efforts have helped lead to hundreds of thousands of passengers being provided with more than half a billion dollars in required refunds. The Department expects to issue additional orders assessing civil penalties for consumer protection violations this calendar year. 
The fines assessed today and required refunds provided are:
Frontier – $222 million in required refunds paid and a $2.2 million penalty
Air India – $121.5 million in required refunds paid and a $1.4 million penalty
TAP Portugal – $126.5 million in required refunds paid and a $1.1 million penalty
Aeromexico – $13.6 million in required refunds paid and a $900,000 penalty
El Al – $61.9 million in required refunds paid and a $900,000 penalty
Avianca – $76.8 million in required refunds paid and a $750,000 penalty
Under U.S. law, airlines and ticket agents have a legal obligation to refund consumers if the airline cancels or significantly changes a flight to, from and within the United States, and the passenger does not wish to accept the alternative offered. It is unlawful for an airline to refuse refunds and instead provide vouchers to such consumers.
The fines announced today are one of the many steps the Department is taking to protect consumers. Below are additional actions DOT has taken:
During the summer, the Department rolled out a new airline customer service dashboard to help consumers determine what they are owed when a flight is cancelled or delayed because of an airline issue. Previously, none of the 10 largest U.S. airlines guaranteed meals or hotels when a delay or cancellation was within the airlines' control, and only one offered free rebooking. However, after Secretary Buttigieg called on airlines to improve their service and created this dashboard, nine airlines now guarantee meals and hotels when an airline issue causes a cancellation or delay and all 10 guarantee free rebooking. The Department will continue to work to increase transparency so Americans know exactly what the airlines are providing when they have a cancellation or delay. 
 
The Department's proposed rule on Airline Ticket Refunds, if adopted, would: 1) require airlines to proactively inform passengers that they have a right to receive a refund when a flight is canceled or significantly changed, and 2) define a significant change and cancellation that would entitle a consumer to a refund. The rule would also 3) require airlines to provide non-expiring vouchers or travel credits when people can't travel because they have COVID-19 or other communicable diseases; and 4) require airlines that receive significant government assistance in the future related to a pandemic to issue refunds instead of non-expiring travel credits or vouchers when passengers are unable or advised not to travel because of a serious communicable disease.
 
The Department has proposed a rule that would significantly strengthen protections for consumers by ensuring that they have access to certain fee information before they purchase their airline tickets. Under the proposed rule, airlines and travel search websites would have to disclose upfront – the first time an airfare is displayed – any fees charged to sit with your child, for changing or cancelling your flight, and for checked or carry-on baggage. The proposal seeks to provide customers the information they need to choose the best deal. Otherwise, surprise fees can add up quickly and overcome what may look at first to be a cheap fare. DOT encourages members of the public and interested parties to submit comments by December 19, 2022. 
The Department has proposed a rule to refund passengers for services they paid for that aren't actually provided (e.g., broken WiFi). 
The Department invites the public to submit comment on this rulemaking by December 16, 2022. The Department's Aviation Consumer Protection Advisory Committee will publicly deliberate on the Department's proposed rule on Airline Ticket Refunds and decide on recommendations to make to the Department at a virtual meeting on December 9, 2022. To register and attend this virtual meeting, please use this link:
 https://usdot.zoomgov.com/webinar/register/WN_V2zwVF3RQfuoOkyYFVqvdA. 
For information about airline passenger rights, as well as DOT's rules, guidance, and orders, the Department's aviation consumer website can be found at: