After only one year, a Gay Hawai'i state Rep. is making a difference
Tam has not let anything get in the way of his work. In only his first year, he has already seen "the difference that we're making"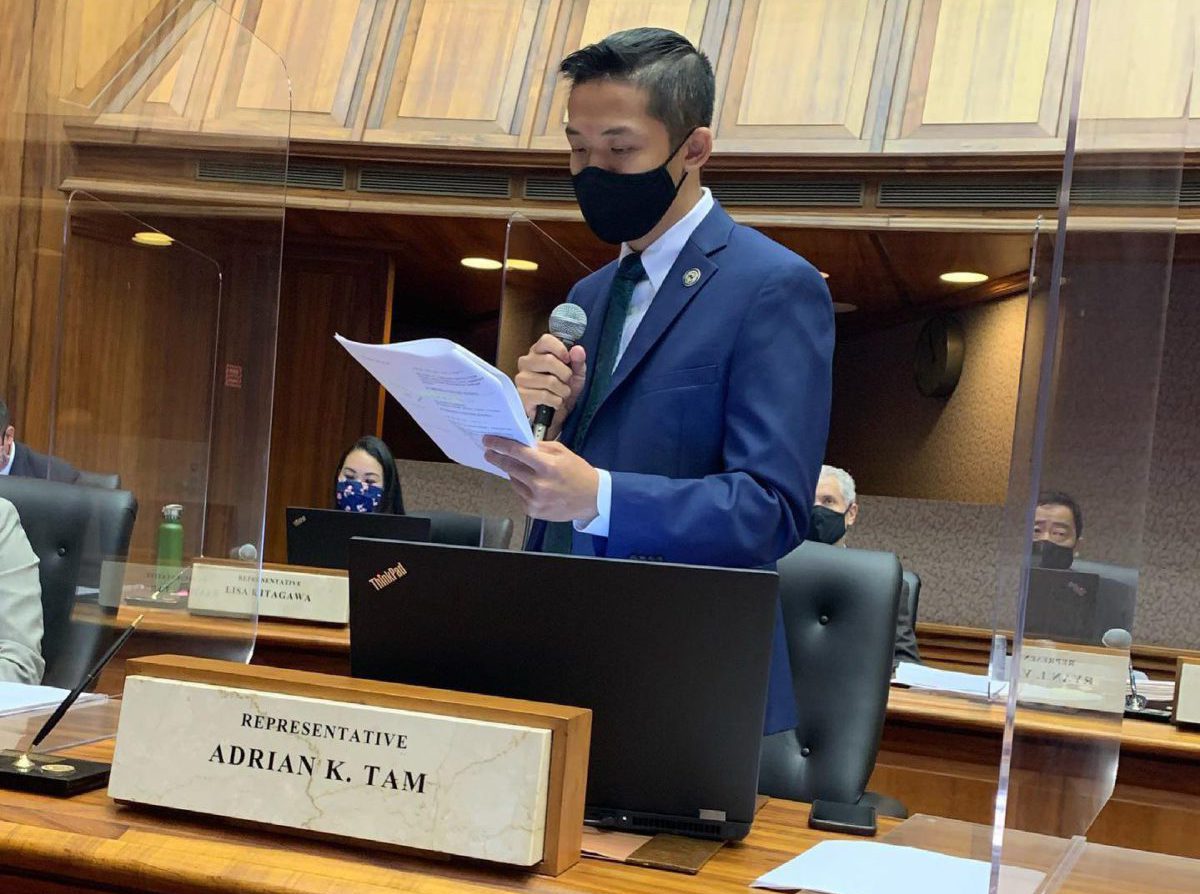 HONOLULU – Hawai'i state Rep. Adrian Tam (D), a gay Chinese-American, had to fight a hard battle to win the seat he proudly holds now.
The 29-year-old first-year lawmaker first had to beat out longtime incumbent Tom Brower in the 2020 Democratic primary – something he knew would be no cakewalk. Bower had served in the lower chamber of the Hawai'i state legislature for almost 15 years, which was one of the reasons Tam felt like it was time for him to go.
Then the COVID-19 pandemic hit right as Tam, who was born to Chinese immigrant parents in Honolulu, launched his campaign. But he saw the pandemic as an opportunity, as Bower would too have to learn how to run a socially distant campaign relying heavily on social media, which Tam saw as an advantage.
"[The pandemic] really allowed me to think outside the box and look at what else I could do to reach out to voters," Tam told the Blade. "Versus someone who is so used to campaigning without a pandemic who might not know how to campaign during one."
In August 2020, Tam defeated Bower with 51.9% of the vote.
Next was the general election. Tam's district – the 22nd, which covers Waikiki, Ala Moana and Kakaako on the island of Oahu – is solidly blue, so it was all but a foregone conclusion that Tam would beat his Republican challenger.
But the man on the GOP side of the ticket was no average conservative – it was Nicholas Ochs, the leader of Hawaii's chapter of the Proud Boys, a far-right extremist group known for racist and anti-LGBTQ+ violence and rhetoric.
Tam may have had the race in the bag, but that wouldn't stop Ochs' campaign from firing racist and homophobic attacks at him.
Shortly after his election victory, Tam told NBC News that Ochs' attacks rose "almost to a harassment level," noting that supporters of the Republican candidate bombarded his campaign's social media to the point where the messages from his own supporters were drowned out.
Ochs maintained that he was not racist, even as his campaign Facebook page was removed for violating the platform's terms of service and community standards. He was also criticized for past offensive posts toward the Black, Jewish and LGBTQ+ communities.
Yet, Tam told the Blade that he had to hold his tongue. He added, "We had to be the more mature one. We weren't going to respond to it – we couldn't. And it really took a lot. My entire team had to hold me back from responding to these things. I wanted to."
When asked why he didn't, he responded: "Because the minute you respond, you let them use your platform."
Tam would defeat Ochs in a landslide, receiving 67.9% of the vote.
"It feels really good to know that someone who is openly LGBT can win," Tam told NBC Asian America at the time. "There was a time when people like me could not win. I'm glad that I can bring that representation to the capital."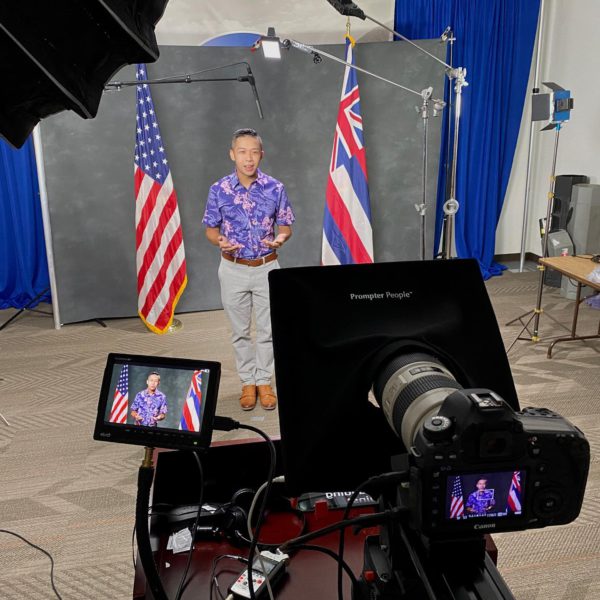 But earning the title of state representative hasn't gotten Tam the respect he deserves, not even amongst his colleagues – something he attributes to ageism, as well as his race and sexuality.
He told the Blade that state House Minority Policy Leader Gene Ward (R) referred to him as "young man" on the House floor instead of using his proper title of "representative."
"I think what was challenging was that I couldn't say anything because I had to be the mature one in the room," he said. "If I were to react, I would be treated unfairly."
The Blade reached out to Ward for comment but did not receive a response by the time this article was published.
But Tam has not let anything get in the way of his work. In only his first year, he has already seen "the difference that we're making."
One of the things he is most proud of is bringing the people of his district together. "There wasn't a community in our district before," he said. "It was predominantly condominiums, so most people stayed within their little associations. But we really brought them out, whether it was community policing or community events, like vaccination clinics."
Two of Tam's bills, one dealing with real estate investment and the other providing more protections for homeless youth, have passed, which is a big hurdle for first-year lawmakers to clear.
Tam is particularly proud of the second one, H.B. 282, which allows unaccompanied homeless minors to be sent to shelters. "Hawai'i is a right to shelter state, but it fell short in protecting minors," he explained.
Homelessness is not only a problem in Tam's district, but it is also a problem across the entire state. According to the U.S. Department of Housing and Urban Development, Hawai'i had the second highest rate of homelessness in the country with 44.9 in every 10,000 people, many of whom are native Hawaiians, experiencing homelessness in 2019
The LGBTQ+ community also faces disproportionate rates of homelessness. The Williams Institute estimates that 17% of all sexual minority adults have faced homelessness at some point in their life, compared to 6% of their cis, straight peers.
During his first year in the statehouse, Tam also noticed a glaring hole in the lower chamber: there was no group of lawmakers dedicated to LGBTQ+ issues. "We have a women's caucus. We have a Filipino caucus. We have a children's caucus. We have a senior citizens caucus. We have a deaf and blind task force. But no caucus that addresses the needs of the LGBTQ+ community," he said.
So, he plans to fix that. "I'm in the process of creating a caucus that would do such a thing," he said.
Tam plans to fix many things – it's one of the main reasons he ran for the seat in the first place.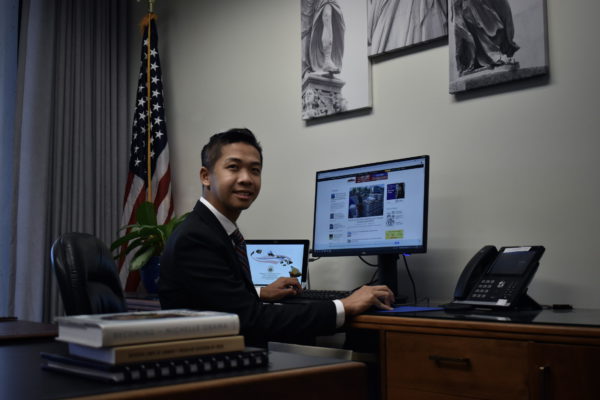 "Oftentimes, legislatures move very slow," he said. "When a new idea comes to mind, they pass a task force or study. Then the next year that task force study will actually recommend legislation, but then that legislation will still go nowhere."
He continued: "It kind of makes you wonder: Why do you get into politics if you're not going to think of solutions to these problems?"
Tam's ultimate goal is to be the type of politician that fixes problems, not one who stands idly by as issues pile up. He may not even be done with his first term yet, but he is confident that he will be this type of representative while he holds the seat.
"I learned a lot throughout this year, and I learn something new every single day," he said. "As the days pass and work gets done, I feel I get more and more comfortable with where I'm at. I'm happy with the work that I'm doing, and I know that this is where I'm supposed to be for now."