Should we vacation in homophobic countries?
Secret gay bar in St. Petersburg seemed unfathomable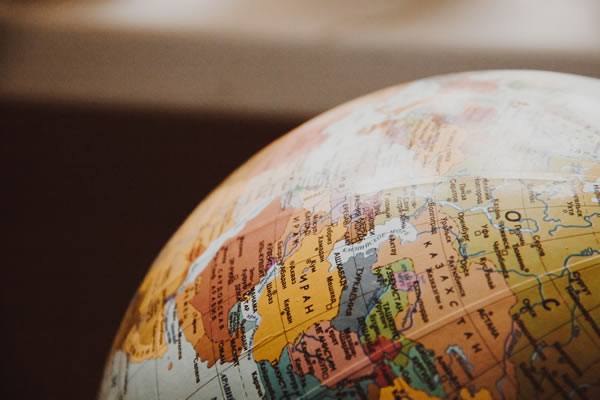 ST. PETERSBURG, Russia — The tiny rainbow light projecting onto the corner baseboard of the bar and tipsy people constantly belting out Mariah Carey karaoke songs clued me in. There was something unique happening here. It wasn't until a gentleman with glittered cheeks approached me to say how fabulous my dress was that I suddenly clocked it. I'd unknowingly ended up in a gay bar in the middle of Saint Petersburg, Russia.
A flood of overwhelming joy first took over. Before coming to Russia on vacation, I knew all too well the discrimination and fear LGBTQ Russians lived in. A gay bar in Russia, even a secret one like this, seemed unfathomable, so being where people could unapologetically be out and proud — even if it was only in the compounds of these four walls — was emotionally profound.
But within seconds, dread took over. Were we all safe? If you didn't know what to look out for, you'd assume this was just like every other neighboring non-gay bar — it wasn't hidden or anything. I wondered what was stopping a homophobe, if they found out, from vandalizing the bar or doing something much worse.
After all, Russia approved a legislation in 2013 prohibiting the distribution of information about LGBTQ matters and relationships to minors. The legislation, known as the "gay propaganda law," specifies that any act or event that authorities believe promotes homosexuality to individuals under the age of 18 is a punishable felony. According to a 2018 report by the international rights organization Human Rights Watch, anti-LGBTQ violence in the country spiked after it passed. The bill perpetuates the state's discriminatory ideology that LGBTQ individuals are a "danger" to traditional Russian family values.
A recent poll indicated that roughly one-fifth of Russians want to "eliminate" gay and lesbian individuals from society. In a poll conducted by the Russian LGBT Network — a Russian queer advocacy group — 56 percent of LGBTQ respondents said they had been subjected to psychological abuse, and disturbing reports of state-sanctioned detention and torture of gay and bisexual men in Chechnya, a semi-autonomous Russian region, have surfaced in recent years.
Considering this, it was no surprise that most of my gay friends refused to come on vacation with me to Russia. In our everyday, gay people don't march around with a gay Pride flag so homophobic Russians would probably never be able to tell which tourists are gay. However, many LGBTQ people will never travel to Russia or any other homophobic country for one logical reason: Fear.
Unfortunately, many exotic locations abroad are dangerous territory for the LGBTQ community to be in. Physical safety isn't guaranteed in countries like Nigeria, Iran, Brunei and Saudi Arabia where same-sex relationships are punishable by the death penalty. Not to mention the numerous transgender people who've been detained and refused entry to similar countries — even when it's only been a layover! However, an alternative reason why someone may refuse to vacation in a homophobic country is having a conscience.
When you pay for accommodation, nights out and sightseeing tours, your money doesn't just reach the hotel staff and waiters pockets — you're also financially supporting that country's government. Money talks so not giving homophobic countries tourism puts pressure on them. Ethically, why would anybody ever want to support a country through tourism that treats their LGBTQ community like dirt? Homophobia shouldn't be shrugged off simply as a local "culture."
Other LGBTQ people firmly embrace the right to go anywhere they choose, and that choosing to go gives them power. Homophobic countries still have closeted LGBTQ folks living there running underground gay spaces and groups. Is turning our back on the wonderful people and beautiful culture of a new place turning our back on their gay community too? There are countries where gay marriage is legal and trans rights are progressive, but abortion laws remain backwards. Do we boycott these countries too? And, how do we collectively define what a homophobic country is? Is legalizing gay marriage a requisite? Gay marriage is still illegal in Thailand when it is one of the most gay and trans-friendly countries in the world.
Increasingly the line of what is "right" and "wrong" erases all grey areas. Morality and activism — particularly when politics is involved — is never straightforward. The biggest surprise about Russia was how my own stereotypes I'd picked up from the media weren't always true. Saint Petersburg in Russia is far more liberal and gay-friendly compared to rural Russia but the fact still stands that my bisexual friend and I actively chose to go to a homophobic country for pleasure. In an ideal world, anybody of any sexual orientation or gender identity would be able to vacation wherever they want but that's sadly not reality. In the meantime, the wanderlust LGBTQ community will go on gay cruises that guarantee safe refuge or put civil rights and ideological differences aside to experience the world's natural wonders and incredible cultures.
Ash Potter is a writer and radio host.
The Politics of Monkeypox
Break out your ACT UP attitudes – shit's getting real – again so be vigilant against political thugs and bullies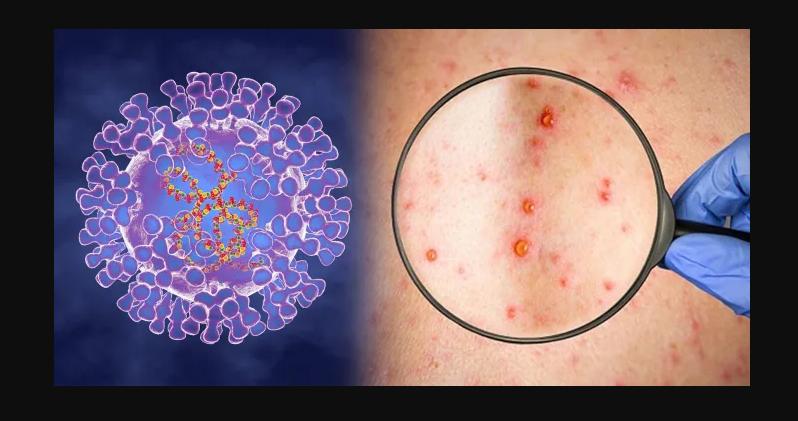 LOS ANGELES – Be Vigilant. Donald Trump's confederacy of thugs have disrupted and threatened violence at Pride events across America nearly a dozen times in recent weeks — as if the massacre at the Pulse Nightclub and the proud MAGA insurrection at the US Capitol on January 6 weren't enough.
They are aided and abetted by an army of "Christian" spinmeisters who are always asserting anti-LGBTQ+ allegations to inspire hostility and denigrate the very idea of LGBTQ+ Pride and Equality. Just look at their inhumane attacks on trans kids. Would Jesus do that?
And now there's Monkeypox. The World Health Organization (WHO) and the Centers for Disease Control (CDC) have been sounding alarms and flashing red lights about the growing health emergency.
The CDC reports: "Monkeypox spreads through direct contact with body fluids or sores on the body of someone who has monkeypox, or with direct contact with materials that have touched body fluids or sores, such as clothing or linens. It may also spread through respiratory secretions when people have close, face-to-face contact. In the current monkeypox outbreak, we know that those with disease generally describe close, sustained physical contact with other people who are infected with the virus. We continue to study other possible modes of transmission, such as through semen."
And there, so to speak, is the rub. The spectre of a pox on gay men is irresistible fodder for our enemies to produce stigma and ugly propaganda. A new "gay plague" is a wet dream for the Proud Boys who disrupted a Drag Queens Story Hour and more intersectional reason for white nationalist groups like the Patriot Front to riot at Pride events in the name of curing the disease.
By looking up insignias and attire it looks like these men are all fascist Patriot Front members. @kxly4news https://t.co/T9CiQ0HH1W pic.twitter.com/QsqYwJwQao

— Aodhan Brown (@_ab_photojourn) June 11, 2022
We've heard this before. "The poor homosexuals — they have declared war upon nature, and now nature is exacting an awful retribution," infamous anti-gay commentator Patrick Buchanan wrote May 24, 1983 in the New York Post.
Moral Majority pitchman Rev. Jerry Falwell debated MCC founder and prominent gay activist Rev. Troy Perry on whether AIDS was God's punishment for homosexuality. Hell, no, wrote MCC Rev. Stephen Pieters (famously interviewed by evangelical Tammy Fay Bakker) in The Body:
"The idea that HIV/AIDS is a punishment from God is based on three faulty assumptions: that homosexual acts are sinful, that God causes suffering, and that God punishes sin with disease. These false assumptions result from a particular way of looking at society, sexuality, and how God works in the world."
So steel yourself for the disgusting slings and arrows about to be shot our way as scapegoats in the culture war over monkeypox.
But we've been here before, too. In the early 1980s, HIV/AIDS was called G.R.I.D. (Gay-Related Immune Deficiency). Before the self-empowerment movement conceived and publicized by Michael Callen, Richard Berkowitz and Dr. Joseph Sonnabend and before the Denver Principles ignited the power of organizing, people with AIDS were called "victims" at the mercy of intentionally ignorant government bureaucrats. ACT UP brought self-empowerment to the streets and into the newsrooms and living rooms of everyday people.
If Monkeypox is used as a cudgel against the community of men who have sex with men (MSM), it will be time to ACT UP and fight again.
So, here's what you need to know to protect yourself against the Monkeypox virus, which is rarely deadly, but nonetheless seriously as unpleasant as shit:
The illness begins with:
Fever
Headache
Muscle aches
Backache
Swollen lymph nodes
Chills
Exhaustion
Within 1 to 3 days (sometimes longer) after the appearance of fever, the patient develops a rash, often beginning on the face then spreading to other parts of the body.
Lesions progress over 2-4 weeks into unsightly scabs before simply falling off, producing some scaring. In Africa, monkeypox has been shown to cause death in as many as 1 in 10 persons who contract the disease but death rates in the recent European and American outbreak have so far been zero.
This is not a gay disease nor is it a sex-panic but it is hitting our community hard and we must protect ourselves and each other.
And that means educating ourselves and asking questions. For instance, PReP, which is a hugely successful and lifesaving drug that prevents transmission of HIV, does nothing at all to protect against Monkeypox, which can be transmitted through skin-to-skin contact by hugging or even sharing the clothes of someone with the virus.
One huge difference between now and the old AIDS days is that now the government is trying hard to work with us. That may change in November if Trump's Republicans takeover Congress. And it's not just federal.
Today, most LGBTQ protections are through some federal laws and policies but most are through a patchwork of state and local laws that are being undermined rapidly by a right-wing attempting to destroy the gains we have made. Surely, by now you've heard how we're "groomers," a spooky 1950s term that means pedophile. Soon we'll once again be "diseased pariahs."
So what should the community, the business and institutions that serve us do?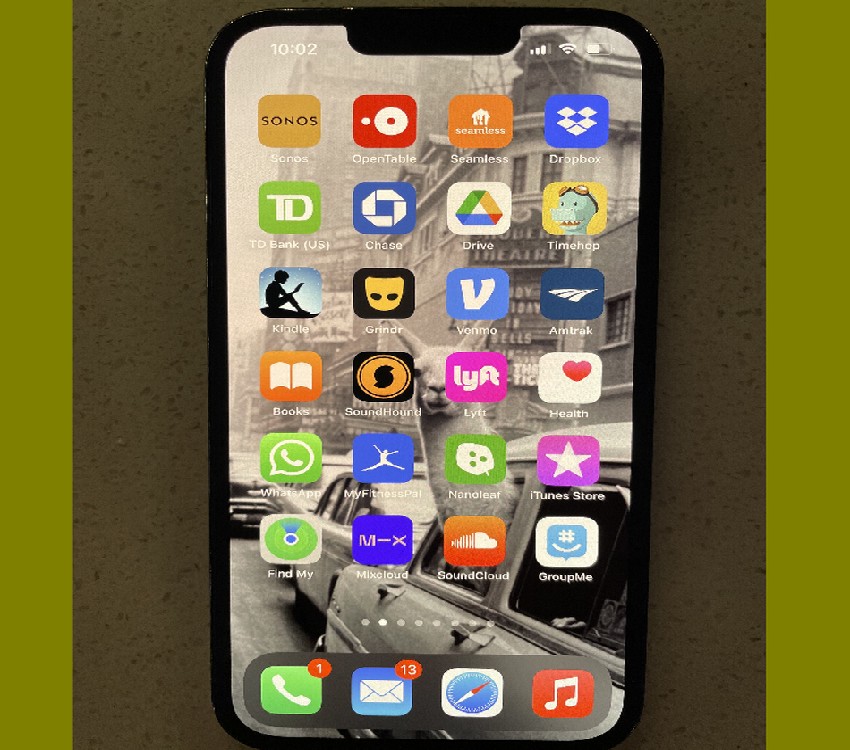 Be proactive. Grindr, Sniffies and Scruff and in-person sex businesses should not only promote safer sex practices but link to credible CDC/WHO information about monkeypox, including the risk of contracting the disease. Community organizations and healthcare agencies should add a monkeypox section on their website and take the lead on promoting information about how to protect ourselves.
Social media companies have a particular responsibility to prevent disinformation and I call in them to monitor Monkeypox conversations to reduce misinformation.
But here's the most important thing: I call on you to fight back and be vigilant against political thugs and bullies, to care for yourself, for your partners, friends, neighbors – and, as a critical precaution — keep your monkey paws wrapped before you serve it up.
We can get through this if we empower ourselves and take care of each other, again.  
Learn more about monkeypox:
https://publichealth.jhu.edu/2022/what-you-need-to-know-about-monkeypox
https://www.cdc.gov/poxvirus/monkeypox/index.html
https://www.cdph.ca.gov/Programs/CID/DCDC/Pages/Monkeypox.aspx
http://publichealth.lacounty.gov/acd/docs/MonkeypoxFAQ.pdf
********************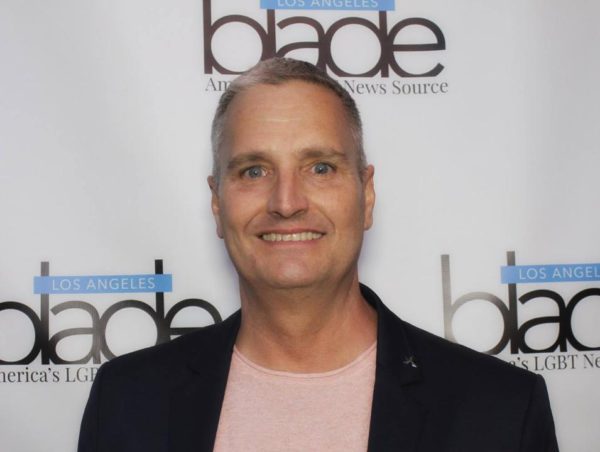 Troy Masters is the founder & publisher of the Los Angeles Blade.