In memoriam: Remembering LGBTQ+ lives gone in 2021
Activists, artists, and politicos who changed the world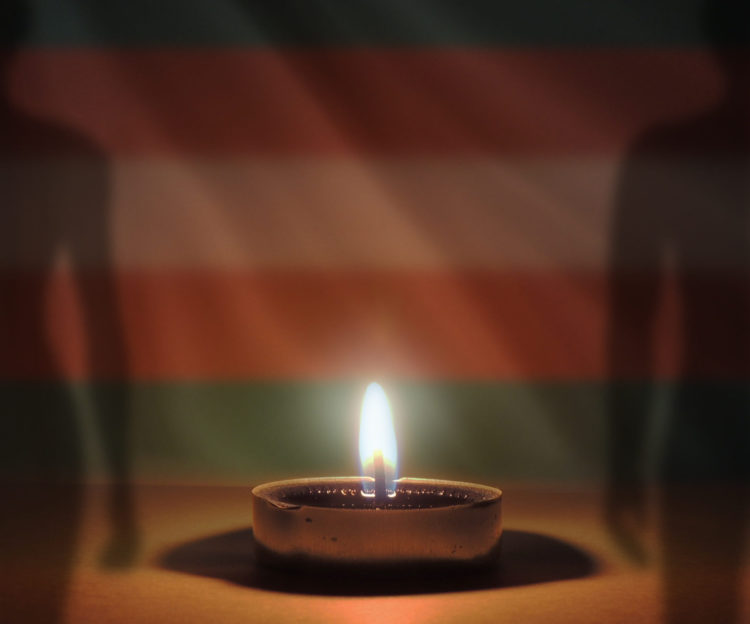 LOS ANGELES – The many acclaimed LGBTQ+ people and allies who died in 2021 include:
Laura Weinstein, a  transgender activist in Colombia died on Jan. 2 four days after she was hospitalized with difficulty breathing. She was director of Fundacion Grupo de Accion y Apoyo a Personas Trans (GATT), a trans rights group. 
Siegfried Fischbacher, the magician, who with the late Roy Horn, performed in Las Vegas as Siegfried & Roy, died on Jan. 13 at 81 from pancreatic cancer. 
Bob Avian, a choreographer, director and producer died at 83 in Fort Lauderdale, Fla. from cardiac arrest on Jan. 28. With his frequent collaborator, Avian worked with some of Broadway's most well-known and longest-running shows, including "A Chorus Line."
Sophie Xeon, a.k.a. Sophie, a transgender producer and performer whose music was known as hyperpop, died on Jan. 30 in Athens at 30 after an accident.
Cloris Leachman, the Academy and Emmy Award-winning actress who performed in numerous movies and TV shows from "The Last Picture Show" to "Young Frankenstein" to "The Mary Tyler Moore Show," died at 94 at her Encinitas, Calif. home.
Joseph Sonnabend, a physician who helped to establish the AIDS Medical Foundation (now Amfar), died at 88 on June 24 in a London hospital from complications from a heart attack.
Carmen Vazquez, a force in the world of LGBTQ rights died on Jan. 27 in Brooklyn at 72 from complications of COVID-19.
Sandie Crisp, a.k.a. the Goddess Bunny, a transgender actress, model and muse to West Hollywood's avant garde, died on Jan. 27 at a Los Angeles hospital at 61 from COVID-19.
Lawrence Ferlinghetti, the acclaimed poet, who published gay poet Allen Ginsberg's groundbreaking work "Howl," died on Feb. 22 at his San Francisco home at 101.
James Levine, the Metropolitan Opera maestro and acclaimed conductor, died at 77 on March 9 at his Palm Springs, Calif. home. In 2018, the Met fired him after investigating allegations of sexual improprieties.
Robina Asti, a World War II veteran, mutual fund executive and oldest active flight instructor, died at 99 in her daughter Coca Astey's home. Asti, who transitioned in the 1970s and had lived as a woman for four decades, applied for survivor benefits from the Social Security Administration after her husband died in 2012. Her application was denied. Asti, represented by Lambda Legal, successfully fought against this. As a result of her advocacy, the rules regarding survivors benefits were changed.
Jimmy Gamonet de los Heros, resident choreographer of Miami City Ballet, before he became director of the National Ballet in Peru, died on Feb. 26 at 63 at a Lima hospital from COVID-19.
John Stephen Hunt, writer and global rights activist died at 85 in Chicago.
Pat Collins, a Tony Award-winning lighting designer, died on March 21 at her Branford, Conn., home at 88 from pancreatic cancer.
Judge Paul G. Feinman, the first openly gay judge to be appointed to New York State's highest court, the Court of Appeals, died on March 31 at 61 in a Manhattan hospital from acute myeloid leukemia.
Allen Jesse Carroll, who owned bars and nightclubs in Washington, D.C., including lesbian bar Phase 1 and gay nightclub Ziegfeld's-Secrets, died at 79 on April 14 from heart failure.
Alber Elbaz, acclaimed fashion designer whose celeb clients included Meryl Streep, died at 59 from COVID-19, on April 24 in Paris.
Paul Kellogg, who led the Glimmerglass Opera in Cooperstown, N.Y. and, later, simultaneously, led the New York City Opera died at 84 in a Cooperstown hospital on April 28.
Alix Dobkin, the folk singer who celebrated lesbians and made the iconic 1973 album "Lavender Jane Loves Women," died at 80 on May 19 from a brain aneurysm and a stroke at her Woodstock, N.Y. home.
Kay Tobin Lahusen, gay rights activist and photographer, died at 91 on May 26 in West Chester, Pa.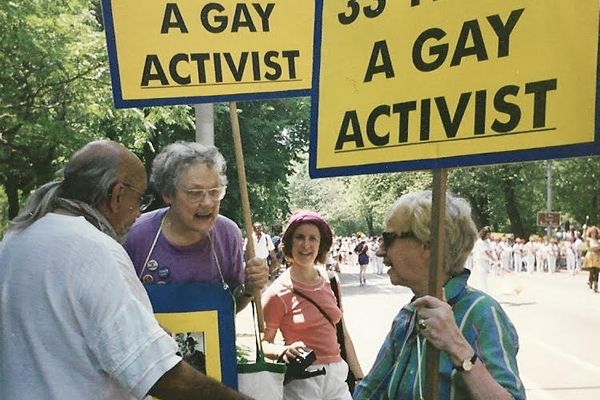 Rusty Warren, a 1960s comedian, called a godmother of the sexual revolution, died on May 25 at 91 from chronic obstructive pulmonary disease at a caregiver's home in Lagura Hills, Calif.
Douglas S. Cramer, who produced "Dynasty" and other popular TV shows, died at 89 from kidney failure at his Martha's Vineyard home on June 4.
Madeline Davis, the first openly lesbian delegate to a national political convention (the Democratic 1972 convention) died on April 28 at 80 from complications from a stroke at her Amherst, N.Y. home.
Richard J. Meislin, a New York Times editor and journalism pioneer, died at 68 from Merkel cell carcinoma at a Manhattan hospital on June 25.
Paul Huntley, for decades the hair stylist and wig designer for Broadway stars from Carol Channing to Alan Cumming, died at 88 in London on July 9.
Mat George, co-host of the podcast "She Rates Dogs," died at 26 in Los Angeles on July 17. He was hit and killed by a car.
Gil Wechsler, who designed the lighting for more than 100 Metropolitan Opera productions, died at 79 from dementia on July 9 at a Warrington, Pa. memory-care facility.
Sally Miller Gearhart, a prominent LGBTQ rights activist, died July 14 at 90 in Ukiah, Calif.
Louise Fishman, an artist whose work expressed her feminist, lesbian and Jewish identity, died on July 26 in Manhattan at 82.
James Hormel, America's first openly gay ambassador (to Luxembourg under President Bill Clinton), died at 88 in San Francisco on Aug. 13.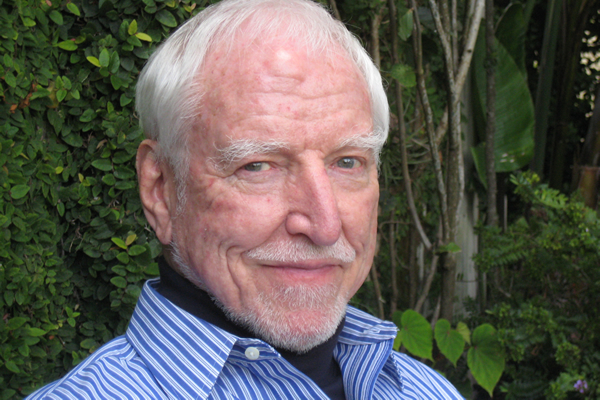 Barbara Kannapell, a renowned deaf activist, died at 83 from complications from hip surgery on Aug. 11 in Washington, D.C.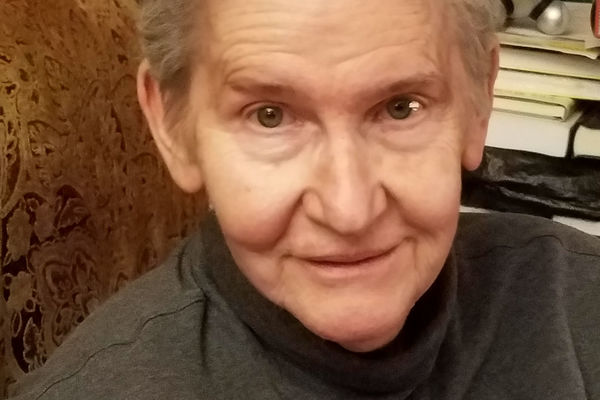 Saleem Kidwai, co-editor of the groundbreaking anthology "Same-Sex Love in India: Readings from Literature and History," died at 70 at a Lucknow, India hospital on Aug. 30.
Carl Bean, 77, a minister and AIDS activist died in a Los Angeles hospice on Sept. 7. He helped make the 1970s Motown hit "I Was Born This Way" into a gay Pride anthem.
George Malkemus, who helped Manolo Blahnik's shoe designs to become known worldwide, died on Sept. 16 from cancer at 67 at his Manhattan home.
Tommy Kirk, child star of "Old Yeller" and other Disney movies, died at 79 at his Las Vegas home on Sept. 28.
Ganga Stone, who co-founded God's Love We Deliver, an organization that delivers meals to people homebound with AIDS and other diseases, died at 79 on Sept. 29 in a Saratoga Springs, N.Y. health care facility
Marcia Freedman, the first American-born woman to serve in Israel's Parliament, known as the Knesset, died from renal and heart disease at 83 on Sept. 21 at her Berkeley, Calif. home.
Brian Carney, Blade TV and film critic, died at 58 from complications associated with congestive heart failure and advanced kidney disease on Jan. 28.
Stephen Karpiak, a pathbreaking researcher who advocated for elders with AIDS and against ageism, died from kidney damage from an infection at 74 on Oct. 16 at Manhattan hospital.
Elaine Romagnoli, a fixture of New York nightlife and creator of the lesbian bars Bonnie & Clyde's, the Cubby Hole and Crazy Nanny's, died at 79 on Oct. 28 at her Manhattan home.
Etel Adnan, an acclaimed Lebanese American writer and artist, died at 96 in Paris on Nov. 14.
Scott Robbe, 66, a progressive activist and TV-film-stage producer, died in hospice care at his sister's Hartford, Wisc. home on Nov. 21. He was a prominent founding member of two New York City direct action groups: ACT UP and Queer Nation.
Stephen Sondheim, 91, the acclaimed, award-winning composer – one of the most notable composers of the 20th century – died on Nov. 26 at his Roxbury, Conn. home. His many musicals include: "Company," "Follies" and the Pulitzer Prize-winning "Sunday in the Park with George."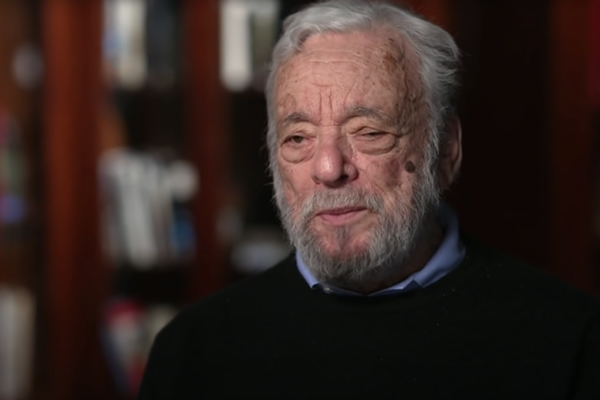 Adolfo Sardina (a.k.a. Adolfo), the fashion designer who won worldwide fame for dressing Nancy Reagan, died at 98 at his Manhattan home on Nov. 27.
Stu Rasmussen, 73, the first openly transgender mayor in America, died on Nov. 17 from prostate cancer at his home in Silverton, Ore. where he served as mayor for two terms.
Antony Sher, a British actor acclaimed for his interpretations of Shakespeare, died at 72 on Dec. 2 from cancer his Stratford-upon-Avon, England home.
Marie-Claire Blais, an acclaimed French Canadian novelist, often compared to Virginia Woolf, died at 82 on Nov. 30 at her Key West, Fla., home.
Venus Thrash, a nationally acclaimed Black, lesbian, Washington, D.C. poet, who wrote her first poem when she was in first grade, died at 52 on June 19 from heart disease at the MedStar Washington Hospital in D.C.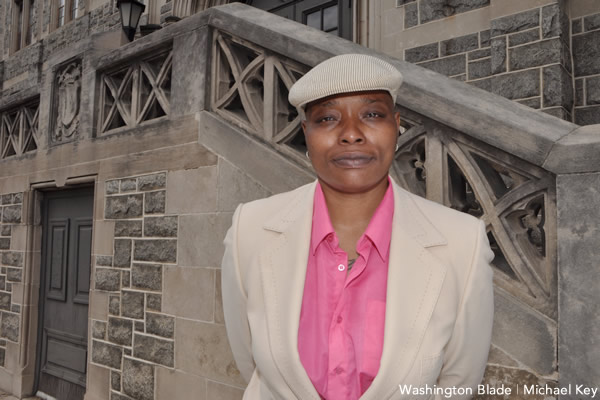 Linda Lopez McAlister, a philosopher and founder of the feminist journal "Hypatia," died at 82 from heart failure at her Albuquerque on Nov. 9.
bell hooks, the trailblazing Black feminist writer whose groundbreaking work focused on race, class, gender, justice and discrimination, died at 69 from end-stage renal failure at her Berea, Ky., home on Dec. 15.
First-ever Out doctor elected as new AMA president
The anesthesiologist & LGBTQ health expert will serve as the first openly gay AMA president when he steps into the position later this month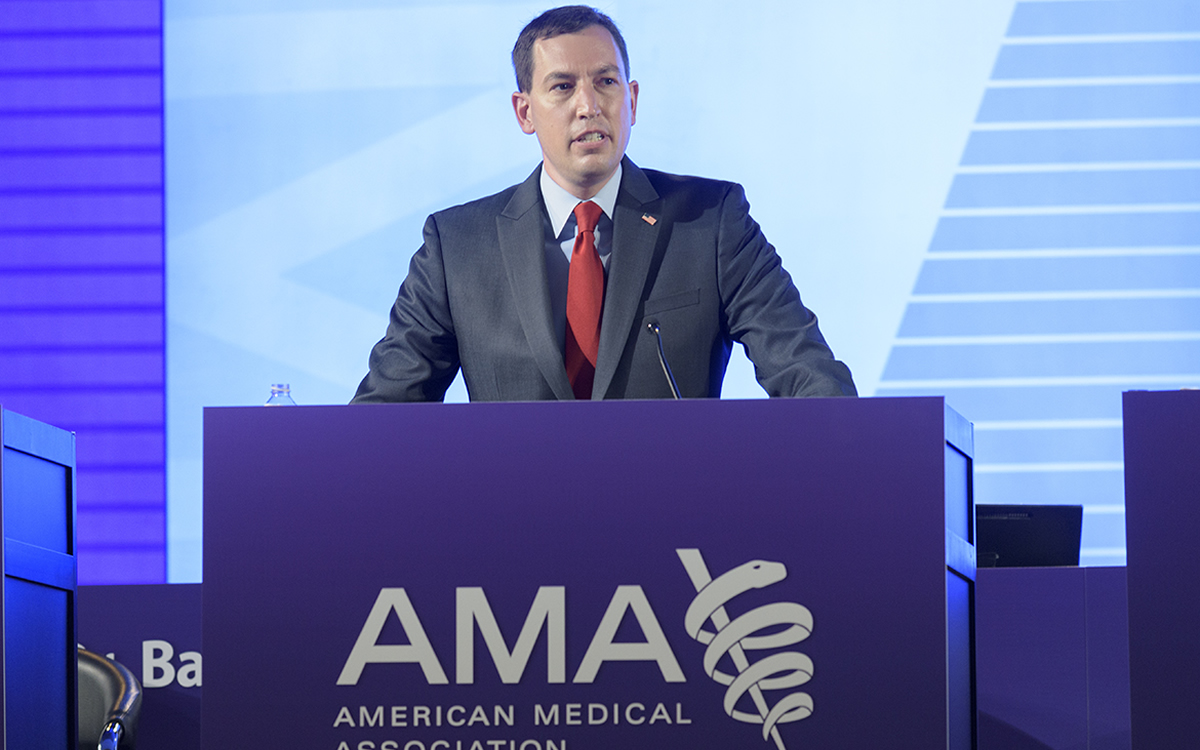 CHICAGO – Physicians and medical students have elected Wisconsin-based anesthesiologist Dr. Jesse Ehrenfeld as the first openly gay president-elect of the American Medical Association (AMA). Ehrenfeld was elected June 14 at the AMA House of Delegates' annual meeting.
"Well, it's certainly just an amazing feeling to know that you've got the confidence of your colleagues from such a broad array of practice types of modalities and perspectives," Ehrenfeld told the Washington Blade during a telephone interview. "The association is a very diverse and increasingly diverse organization, and that's a good thing. It's more representative of the country and to see such broad support for a vision to move forward was really sort of heartening for me."
The anesthesiologist and LGBTQ health expert will serve as the first openly gay AMA president when he steps into the position later this month.
"When I joined the AMA 22 years ago, roughly, I didn't think it was possible that a gay person could be the AMA president. And certainly 175 years ago, when the AMA was founded, that felt like something that wouldn't have been possible," Ehrenfeld said. "And so, to look at how the association, how medicine, health professional organizations have evolved, it's pretty remarkable when you look at what that has looked like, and that's a reflection of society in general. But certainly, you know, another pink ceiling has been shattered."
Ehrenfeld previously served on the AMA's Board of Trustee's Executive Committee. He also worked on the AMA Recovery Plan for America's Physicians; a long-term project that was unveiled at the annual meeting.
"A big component of that is helping physicians prepare the health system so that we can make sure that we can renew our commitment to achieving optimal health for all," Ehrenfeld said. "To do that, we have to make sure that we prioritize the needs of physicians to improve patient care."
Ehrenfeld is an associate dean and tenured professor of anesthesiology at the Medical College of Wisconsin and has advocated for issues affecting multiple marginalized communities, such as transgender representation in the military. He emphasized the importance of diversifying the medical field to ensure better service for patients.
"We need folks from every community but particularly marginalized communities to step forward and enter the profession. That's how patients get better care," Ehrenfeld said "There's data that when we have a more diverse healthcare workforce, and when we're a more diverse community, that those health disparities inequities, actually start to go away."
Clela Rorex, first U.S. county clerk to issue gay marriage licenses has died
"Clela was so far ahead of the country on this issue that it took the United States Supreme Court 40 years to catch up"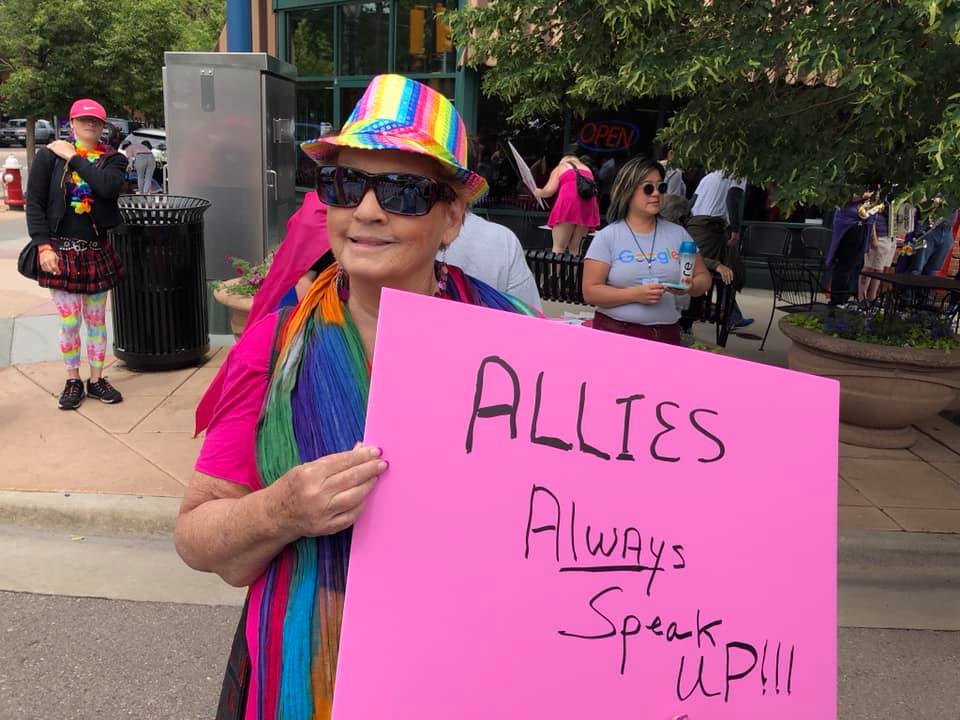 LONGMONT, CO. – Out Boulder County and the family of Clela Rorex are saddened to announce the death of lesbian, gay, bisexual, transgender, and queer pioneering ally, Clela Rorex. On March 27,1975 Clela issued the first marriage license to a same-sex couple in the United States. Her decision that day changed her life and was a pivotal moment in the decades long struggle for marriage equality.
"The LGBTQ+ movement lost a pioneering ally, and I lost a dear friend. Although Clela Rorex did not intend to be champion for LGBTQ+ equality, she became one on March 27, 1975 when she issued the first marriage license in the United States to a gay couple. That act of courage changed the course of her life and the course of the lives of countless LGBTQ+ people. Clela was 40 years ahead of the country's politics on marriage equality. It would be difficult to overstate how important her decision to issue that marriage license was on the movement for marriage equality," Mardi Moore, Executive Director of Out Boulder County said in a statement.
Just as important as her historical significance is the profound impact Clela had on local members of the LGBTQ+ community, like myself, who had the opportunity to be her friend. Clela was a blessing to everyone who knew and loved her. I once told Clela that she was the ally I needed before I knew I needed one and I meant it. Her life made a huge difference, and she will be missed," Moore added.
Clela Rorex, in March 1975, became the first County Clerk in the United States to knowingly issue same-sex marriage licenses to gay couples – sparking a backlash she could never have predicted, and, for one couple, a decades-long struggle for legal recognition of their marriage.
Clela's first day as Boulder County Clerk and Recorder on January 1, 1975 was her father's last as County Clerk in Routt County, a position he had held for 30 years. A political neophyte, Clela had run an upstart campaign against an entrenched Republican Party that had held the clerkship in Colorado for decades.
Her platform was two-pronged – 1) making it easier for people, especially students, to vote and 2) expanding access to the services offered through the clerk's office – vehicle licensing, voter registration, and the recording of documents, including marriage licenses.
Historically, the role of County Clerk is, sometimes paradoxically, both uncontroversial and deeply involved in the performance of government tasks that converge with personal aspects of the lives of its citizens.
Clela, keenly aware of the frustration that government officials and institutions can provoke, quickly instituted new practices. She expanded County Clerk office hours – including remaining open over the lunch hour and late one night of each week – ensuring convenient access.
She randomized the issuance of license plate numbers, ending the practice of assigning lower-numbered plates to political elites and powerbrokers. And, she flipped the script on voter registration – making it the responsibility of the Clerk, and not the public, to register voters.
Clela passed away on June 19, 2022 in Longmont, Colorado.
Clela Rorex was born in Denver on July 23, 1943. Within days, she was adopted by Cecil and Ruby Rorex in Steamboat Springs – where she spent her childhood. She credits her father with teaching her the principles of fairness and respect and her mother, who taught dance out of their house, with giving her confidence. "Without either of them," she recently told this writer, "I would never have run for office."
As a young naval wife, in 1967, Clela moved to Guantanamo Bay. It is here that she reported first experiencing government-sanctioned segregation. "Everything was segregated. Everything" she later said. "It was humiliating. It had a very strong impact on me."
Clela and her son returned to Colorado in 1970 and attended the University of Colorado-Boulder, earning a BA before running for County Clerk and Recorder.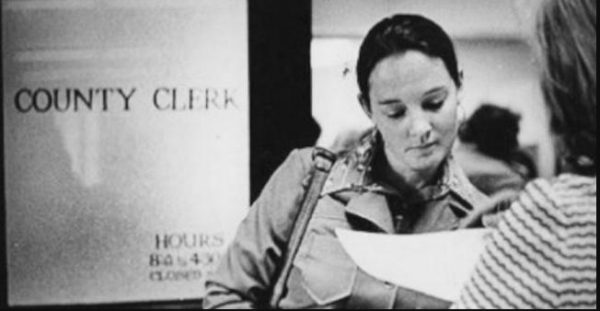 When two men from nearby Colorado Springs entered the Boulder County Clerk office on March 26, 1975, requesting a marriage license, Clela reached out to Assistant District Attorney Bill Wise, seeking clarification about any existing Colorado state law or code that would specifically prohibit her from issuing a marriage license to two people of the same sex.
Mr. Wise quickly responded that "there is no statutory law prohibiting the issuance of a license, probably because the situation was simply not contemplated in the past by our legislature." Clela issued the license to the couple the following day, March 27, 1975.
"After having been so deeply involved in the women's rights movements" Clela told this writer in 2016, "who was I to then deny a right to anyone else? It wasn't my job to legislate morality."
Within days of issuing the first same-sex marriage license, local, and then national, news picked up on the story. Over the course of the next month, Clela would issue five more licenses to same-sex couples. As a result, Clela reported receiving hundreds of letters and calls to her office and her home condemning and threatening her. "My son would sometimes pick up the phone," she told this writer in 2015, "and I could always tell when it was someone calling about the licenses, because he would get this terrified look in his eyes. It changed our lives."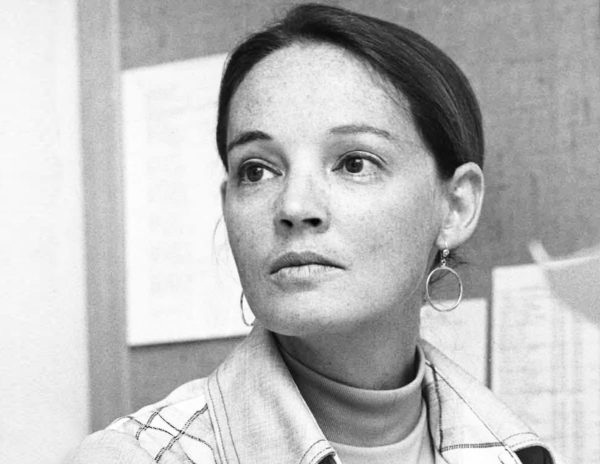 In late April of that year, Clela complied when Colorado State Attorney General J.D. MacFarlane directed her to stop issuing the licenses to same-sex couples. But, by that point, she had issued a license to Richard Adams and Anthony Sullivan, who had traveled from California after watching Johnny Carson mock the "wacky town" in Boulder on national television.
This license, and their marriage, would set the stage for a federal battle that would resolve only 40 years later after the United State Supreme Court issued its opinion in Obergefell v. Hodges, establishing a constitutional right to same-sex marriage nationwide. Mr. Adams, a U.S. citizen, and Mr. Sullivan, an Australian citizen, had been seeking to establish legal permanent residency for Mr. Sullivan through marriage, and the license they obtained from Clela would play a critical role.
In 1977, Clela resigned as Boulder County Clerk and Recorder, never to hold elective office again. She raised two sons, obtained two Masters degrees, and finished her career working as a legal administrator for the Native American Rights Fund.
In 2015, Clela celebrated the Supreme Court decision in Obergefell v. Hodges on the steps of the Boulder County Courthouse where she had first issued the six licenses 40 years earlier, a location that has since been added to the National Register of Historic Places. Upon hearing of the decision, former District Attorney Bill Wise told this writer that "Clela was so far ahead of the country on this issue that it took the United States Supreme Court 40 years to catch up."
Shortly thereafter, the United States government issued a green card to Anthony Sullivan, officially recognizing the marriage license that Clela had issued in 1975 as sufficient supporting documentation for the application submitted by Mr. Sullivan and his husband, Richard Adams (who had died in 2012).
Thomas Miller, the creator and producer of a documentary chronicling this story, Limited Partnership, said that, "it was Clela's keen sense of social justice and strong moral fortitude that make her one of the true pioneers in LGBTQ equality in America. She will always be treasured in the hearts of all who knew her."
To this day, none of the marriage licenses that Clela Rorex issued to same-sex marriage couples have been revoked or invalidated.
Clela dedicated the last years of her life to LGBTQ+ ally-ship and advocacy, volunteering with Out Boulder County, an organization dedicated to facilitating connection, education, and programming for LGBTQ+ individuals in and around Boulder County.
She will be greatly missed, including by her sons, Scott and Aron and countless LGBTQ+ individuals around the world who embrace her and her story as beacons of hope and inspiration.
Clela's celebration of life will be held on what would have been her 79th birthday, July 23, 2022. Details are forthcoming. At Clela's request, in lieu of flowers, donations can be made in Clela's name to Out Boulder County at https://outboulder.app.neoncrm.com/forms/in-memory-of-clela-rorex
Chicago's Black transgender icon Gloria Allen has died at age 76
She pioneered a charm school for young transgender people at Chicago's Center on Halsted, offering lessons on love, makeup and manners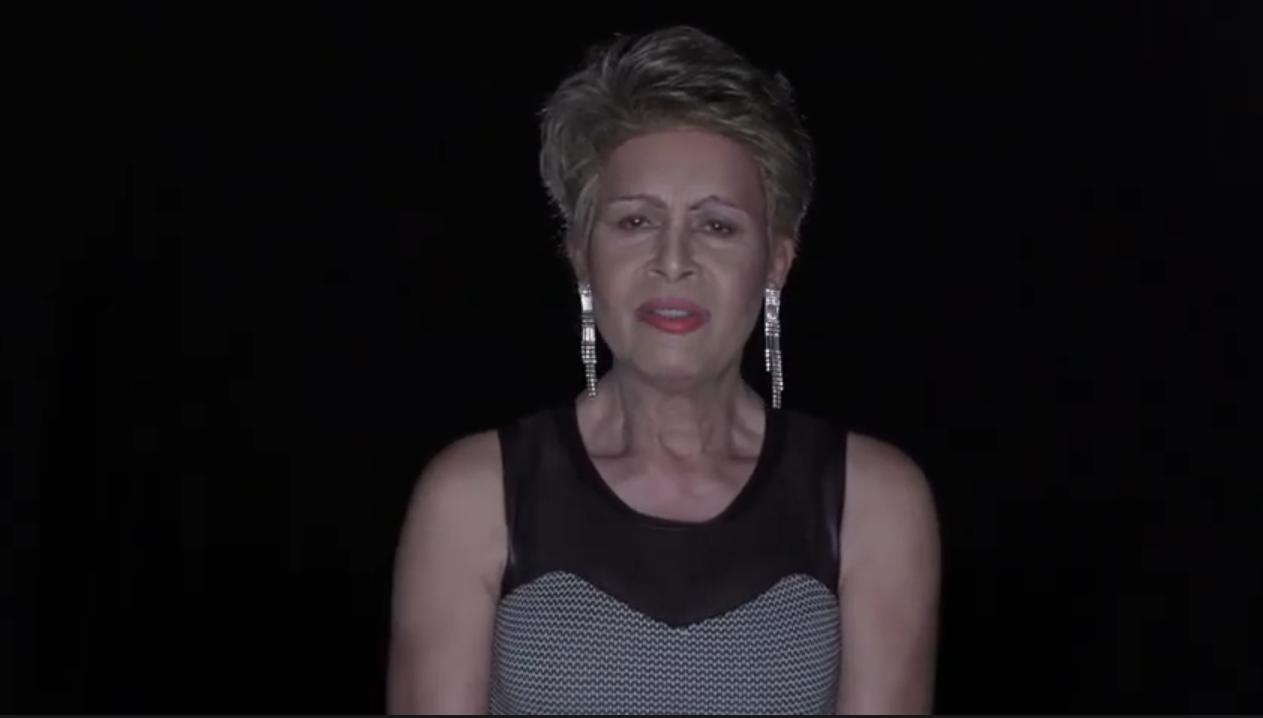 CHICAGO – Chicago transgender icon and activist Gloria Allen, who founded and ran a charm school for homeless trans youth and was the subject of the award-winning documentary "Mama Gloria" and the critically acclaimed play "Charm," has died at the age of 76. 
Allen was born in Bowling Green, Kentucky, on October 6, 1945. She grew up in Chicago amid the legendary drag balls on the city's South Side and transitioned before Stonewall with the love and support of her mother Alma, a showgirl and former Jet magazine centerfold, and her grandmother Mildred, a seamstress for crossdressers and strippers.
Allen overcame traumatic violence in high school to become an out and proud leader in her community. She earned a LPN and worked at the University of Chicago Hospital and in private homes as a nurse's aide. In her later years, she pioneered a charm school for young transgender people at Chicago's Center on Halsted, offering lessons on love, makeup and manners that she received from her mother and grandmother. The young people affectionately nicknamed her "Mama Gloria."
Her life and activism were featured in the Chicago Tribune and served as inspiration for the hit play "Charm," written by Philip Dawkins. The play premiered at Steppenwolf Garage Theater in Chicago before traveling to Minneapolis, Washington, D.C., Los Angeles and New York.
For her work with the charm school, Allen was awarded the Living Legend Award by Janet Mock and Precious Brady-Davis at the 2014 Trans 100 Awards. She famously appeared on the cover of the book, "To Survive on This Shore," with photographs and interviews of trans and non-binary elders by Jess T. Dugan.
In 2020, she became the subject of the acclaimed documentary feature "Mama Gloria," directed by Luchina Fisher. The film was broadcast on "Afropop: the Ultimate Cultural Exchange" on World channel and PBS and was nominated for a GLAAD Media Award. The documentary brought Allen new audiences and new fame. Her story was featured in People magazine, the 19th News, the BBC and NowThisNews. In 2021, she received SAGE's Advocacy Award for Excellence in Leadership on Aging Issues at the National LGBTQ Task Force's annual Creating Change Conference.
Allen's body was discovered Monday morning in her apartment at the LGBTQ-friendly senior residence Town Hall Apartments in Chicago. She is believed to have died peacefully in her sleep. She is survived by several siblings and numerous nieces and nephews, as well as her chosen family.
"I hit walls that were up against me, but I pressed through the walls and made myself known to everybody because I'm not ashamed, and I want people to know that," she told The 19th News.
ChiFilmFest 2020 | Mama Gloria – Official Trailer:
Meet Mama Gloria. Chicago's Black transgender icon Gloria Allen emerged from the South Side's drag ball culture in the 1960s to trailblaze a path for transgender youth to follow. With positivity and polish, she overcame prejudice and traumatic violence to become a proud leader in her community.