NHRA Driver is fast, talented and Out for inclusion in funny car drag racing
"I look forward to continuing this journey, a journey I know will be filled with many highs and many lows, sometimes all in the same day"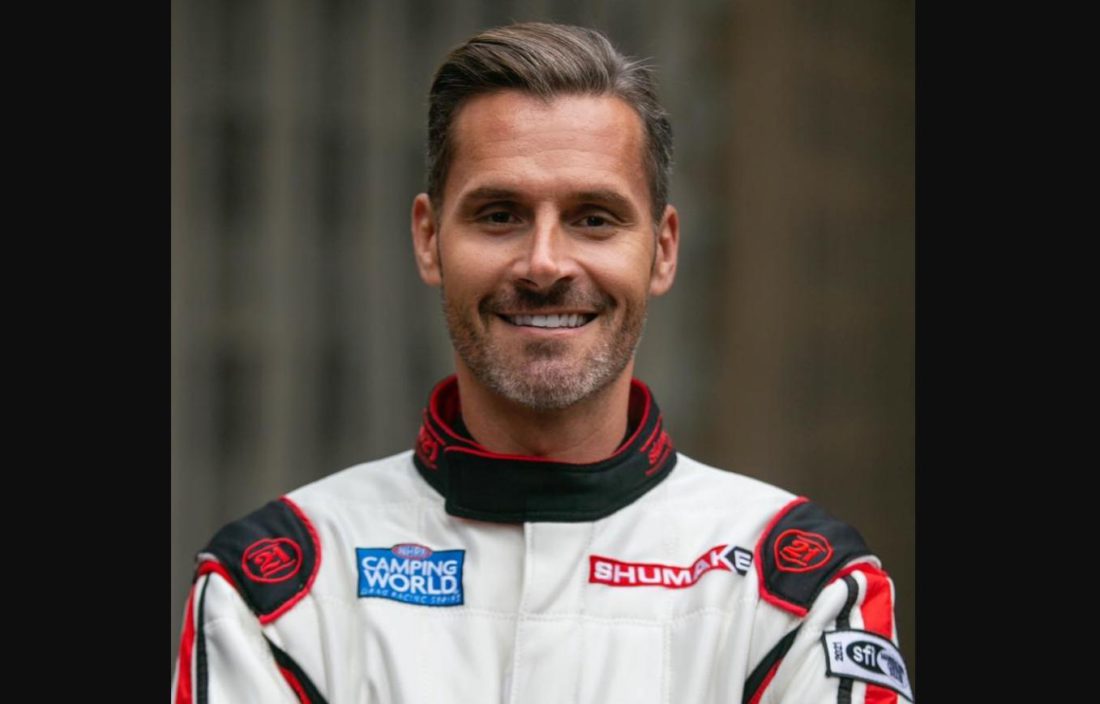 PHOENIX – In a sport noted for its conservative politics and the machismo culture surrounding it, Funny Car drag racing and its accompanying hot-rod racing is not the place a person would expect to find an openly gay competitor.
For 37-year-old Travis Shumake of Phoenix, he has set a goal of becoming the world's first openly LGBTQ Funny Car driver in the National Hot Rod Association. In a recent interview with journalist Steven Hernandez from the Arizona Republic, the Funny Car driver said that "he wants to be a pillar for inclusivity and engage new fans."
"I want to open a door for people to feel accepted who have been around the sport forever, for drivers who are in the sport, or fans in the sport that maybe aren't comfortable talking about their sexuality," he told Hernandez.
Shumake is following in his father's legacy as a NHRA Funny Car driver. The senior Shumake earned national fame in the late 1970s and early 1980s as the driver of Johnny Loper's "Loper's Performance Funny Cars." Sadly though on Nov. 13, 1999 he was killed by a wrong-way, hit-and-run driver while riding his Harley-Davidson motorcycle near his Chandler, Arizona, home.
This past October his son worked towards qualifications in a major step forward in pursuing his dream of becoming a professional NHRA Funny Car driver at the Texas Motorplex, making several passes under the direction of two-time NHRA world champion driver and crew chief Del Worsham.
In a video posted to his Facebook page, Travis Shumake emotionally referred to his father's legacy while chatting about his successful qualifications run.
Shumake also reflected on his Dad's love of the sport telling the Republic's Hernandez:
"I found … a paper my dad wrote in the fifth grade, around 1959-61, about wanting to be Arizona's first famous Funny Car driver," Travis shared. "His passion was racing anything."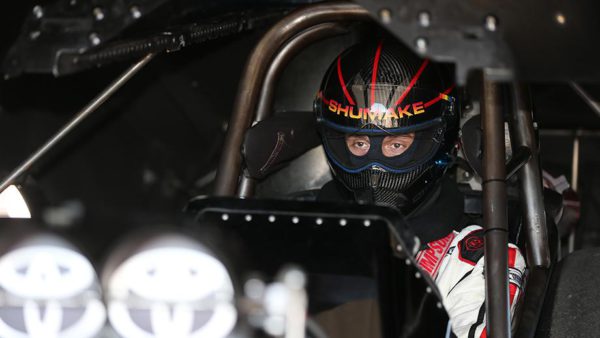 While building on the family legacy and passion for the sport, Shumake is also intent on raising the visibility in a sport where there has been little LGBTQ visibility.
"My hope is to leverage my dad's legacy in the sport, my desire, and my diversity to show that the sport is open and not as conservative as it may appear on the outside," he told Hernandez.
Shumake pointed out to Hernandez that he has the inherent ability to be an advocate and engage with this divisive topic due to a certain level of privilege provided by his father's legacy along with his previous work at the Phoenix-based nonprofit One-n-Ten, which works with disadvantaged or homeless LGBTQ youth.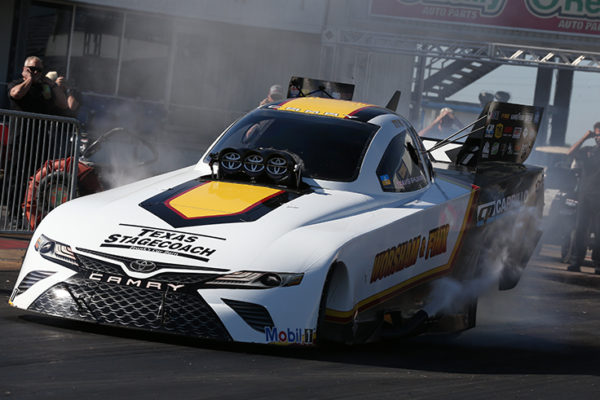 One of the coolest parts for him he said referring to his experiences has been the interactions with his fans at races.
"People will yell my name and I'll be taking photos with people who are gay and are at the races and they're like, 'You know, me and my husband have come to this race every year for the last 30 years. And we're just so excited that you're here. Thank you for doing this.'"
For Shumake he is also focused on his future writing on a Facebook post: "I'm focusing on the positive, I fulfilled a dream, I earned my Funny Car license with both a 3.96-second pass and a 319 mph pass. I still have so much to learn as Monday didn't end as planned. I'm recovering and working to make sure we get the car back together quickly. I look forward to continuing this journey, a journey I know will be filled with many highs and many lows, sometimes all in the same day."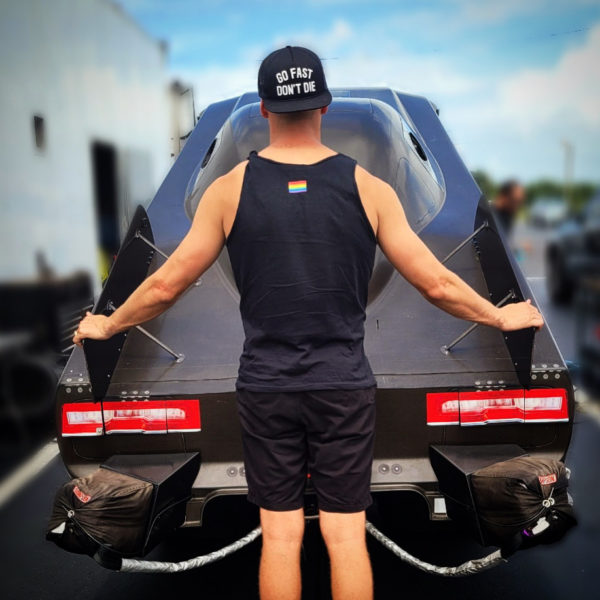 World's largest LGBTQ sporting event returning to Las Vegas 
Registration open for the largest annual LGBTQ sporting event globally- Nominations are open for the 2nd annual Ken Scearce Leadership Award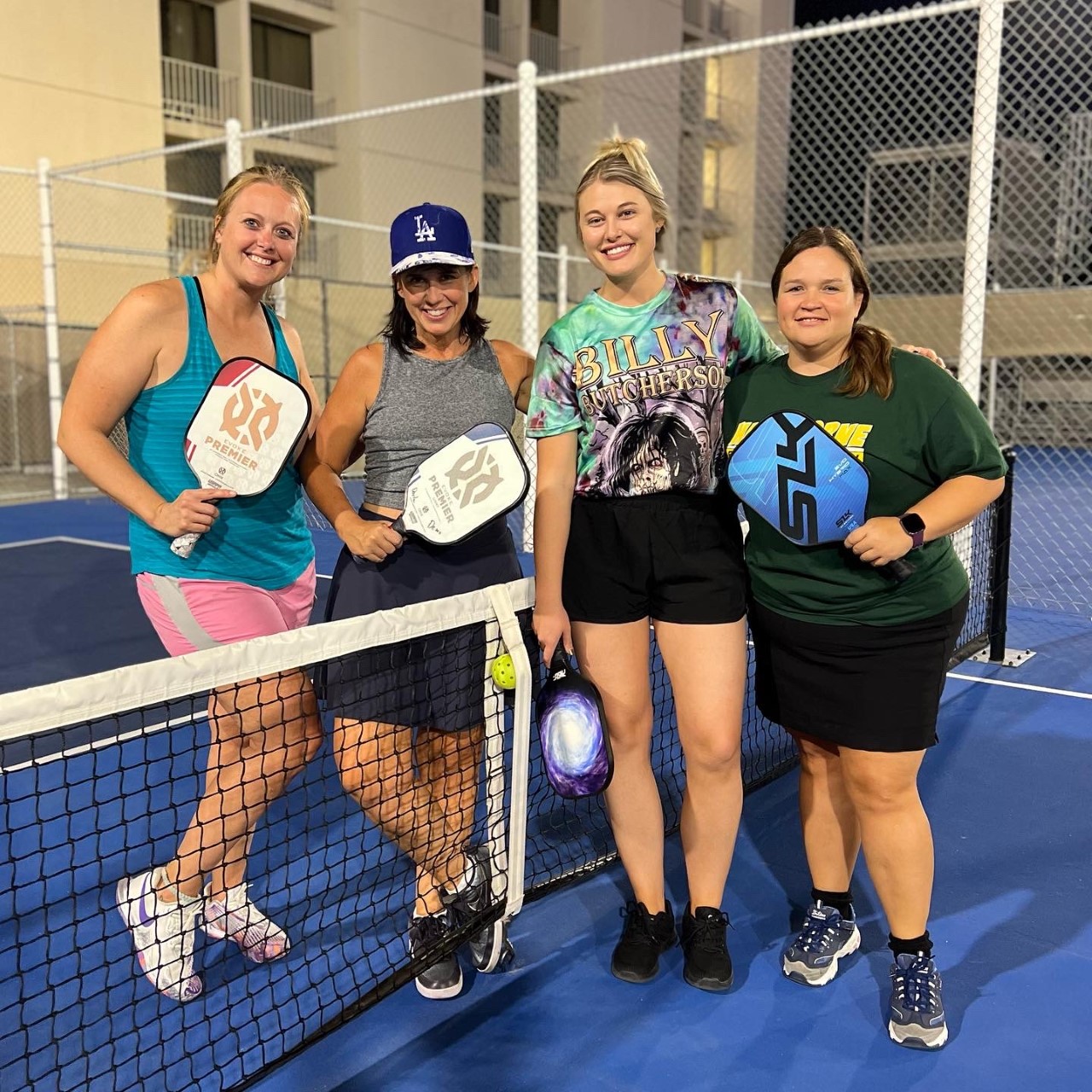 By John McDonald | LAS VEGAS – More than 10,000 athletes are expected in Las Vegas January 12-15, 2023 for the Sin City Classic. The event features 24 sports and draws participants from around the globe, said co-executive director Jason Peplinski.
"For a lot of people, LGBT sports are their safe space and they like to travel to be a part of an athletic family," Peplinski said.
Peplinski is commissioner of the Greater Los Angeles Softball Association (GLASA). His organization created the Sin City Classic back in 2008 as a way to provide a safe space for LGBT athletes to compete and connect.
"Sin City Classic continues to grow and evolve," Peplinksi said. "This year we see the addition of pickleball, one of the fastest growing sports in the world, and sand volleyball, adding to the diverse lineup of competitions and events that the festival offers. We're excited that the festival continues to expand and offers ways for all members of our diverse community to participate."
This is the Sin City Classic's first year of full operations since the COVID-19 pandemic and the Flamingo Hotel, the oldest hotel on the Las Vegas strip, is the host hotel. Lexus is the presenting sponsor and nightclubs Piranha and The Garden are hosting events during the MLK holiday weekend.
Additionally, nominations are open for the second annual Ken Scearce Leadership Award which honors the memory and legacy of the former executive director who passed away in 2021.
To sign-up or for more information, visit www.sincityclassic.org