British Olympian & LGBTQ+ rights advocate to use OBE to further equality
"Accepting this OBE it's now my responsibility to help create change & help create this environment where everybody can be anything they want"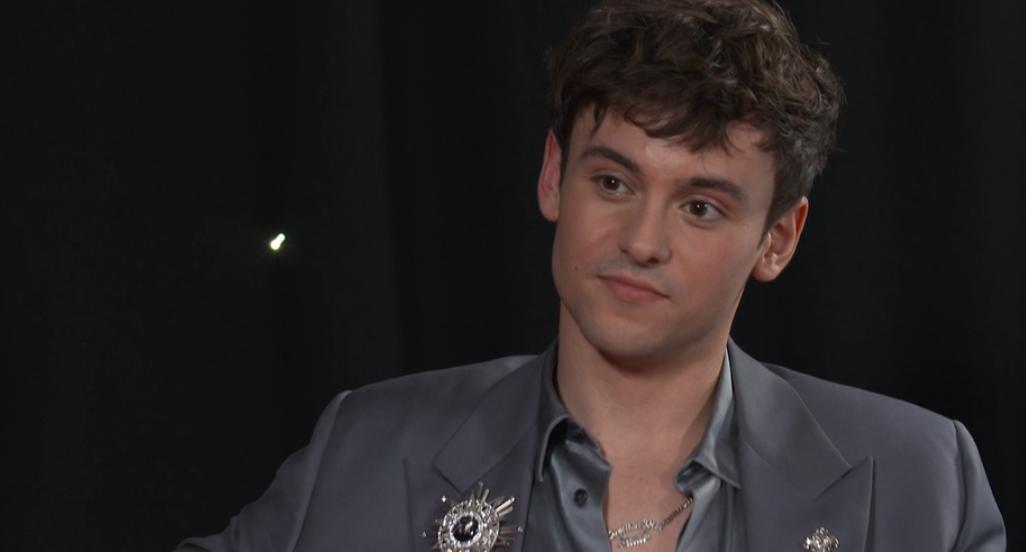 LONDON – When the annual Queen's New Year Honor's List was released this past Friday, among the honorees was British gold medalist, Olympian diver Tom Daley, who was bestowed with an Order of the British Empire for his work raising awareness of LGBTQ+ issues, in addition to his Olympic diving accomplishments.
In an interview on the BBC news show BBC Breakfast, Daley said; "I'm extremely proud to be honoured with an OBE," then added he felt "a responsibility to make the whole Commonwealth a better place for LGBTQ+ people, for women, for people of colour, to make it a more inclusive and accepting environment".
"With accepting this OBE it's now my responsibility to help create change and help create this environment where everybody can be anything that they want, no matter where they came from."
The Order of the British Empire rewards contributions to the arts and sciences, work with charitable and welfare organizations, and public service outside the British government's civil service which also includes the Commonwealth countries.
The British champion diver has long publicly expressed his condemnation of those nations and called for changes in the sports community's stance on affirmation and action on behalf of the global LGBTQ+ community.
Appearing in a pre-recorded 'Alternative Christmas Message,' an annual holiday tradition of UK media giant Channel 4, Daley noted; "In 2022 the World Cup is being held in the second most dangerous country for queer people, Qatar. Why are we allowing places that aren't safe for ALL fans and ALL players to host our most prestigious sporting events?" the diver said according to a press release.
He pointed out that those same countries shouldn't be able to host Olympic games either- then he called out the upcoming World Cup in Qatar;
"The World Cup coming up in Qatar has extreme rules against LGBT people and women and I think it should not be allowed for a sporting event to host in a country that criminalizes against basic human rights," he said.
In his Channel 4 message, Daley says he is "incredibly lucky" that his sport has supported him to live as an openly gay man, but he acknowledges not everyone in sport has the same backing. Using the platform to raise an issue close to his heart he speaks of homophobia in sport, particularly football.
Daley addressed the need for a culture change in football, saying, 'if I had one Christmas wish it would be that next year that changes. That one impossibly brave Premier League player steps forward and says, 'I am gay'. That person would inspire gay people everywhere, give hope to thousands of teenagers struggling with their sexuality and save the lives of countless young people who don't currently feel like they have a place in this world.".
He summarized by saying "We can make this country the most accepting, the most inclusive, the most progressive country on Earth. What if in Britain anybody could be anything regardless of where they started? What if we all started from the same place. Now wouldn't that be something to be proud of?"
Daley told an audience at the Virgin Atlantic Attitude Awards held at The Roundhouse Theatre in Central London this past October that the Olympic Games should ban those nations. In his speech accepting the 2021 Attitude Magazine Foundation's Virgin Atlantic Attitude Sport Award, the 27-year-old champion diver said: "These past Olympic Games there were more out LGBT athletes than at any of the previous Olympics combined, which is a great step forward," Daley said. "Yet there are still 10 countries that punish being gay with death that were still allowed to compete at the Olympic Games."
"I want to make it my mission before the Paris Olympics in 2024 to make it so that the countries that criminalize and make it punishable by death for LGBT people are not allowed to compete at the Olympic Games," Daley said.
Travis Shumake wants his share as he makes racing history
Shumake made history as the first openly gay driver to compete in a televised national National Hot Rod Association (NHRA) circuit event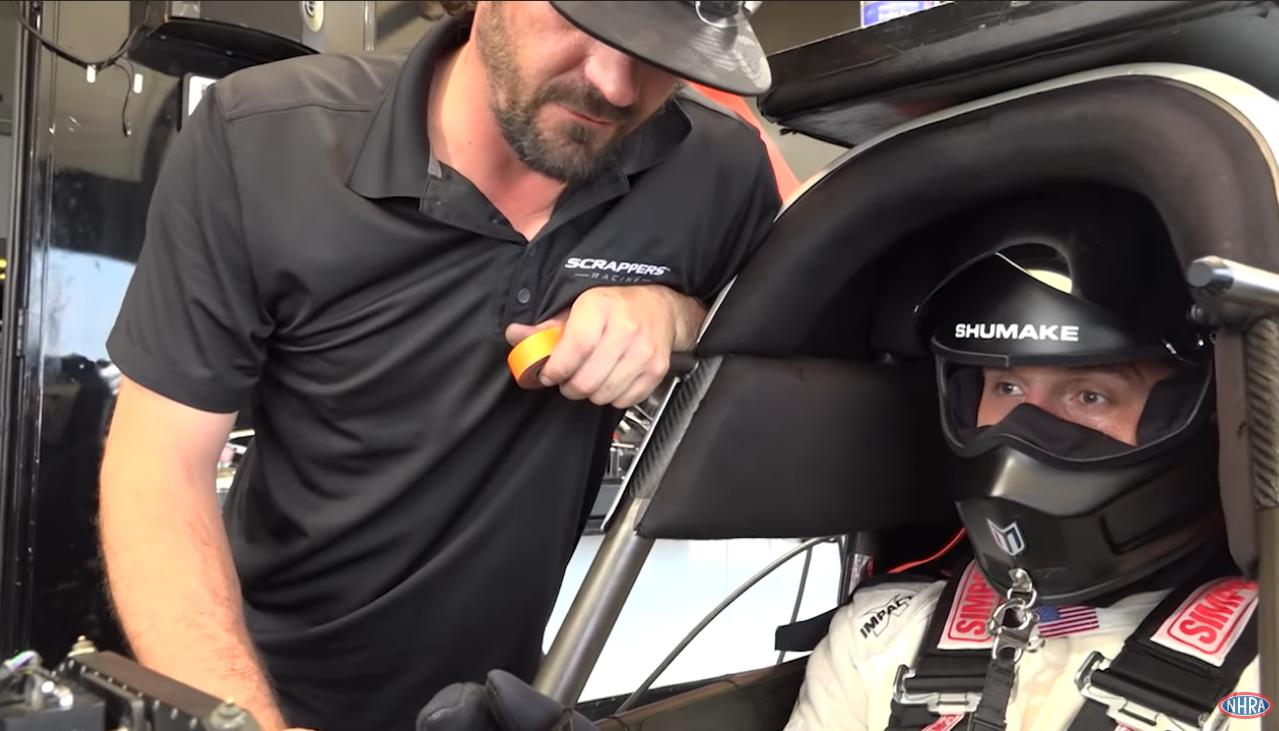 In 2022 Shumake made history as the first openly gay driver to compete in a televised national event in the National Hot Rod Association (NHRA) racing circuit 
By Rob Salerno | LOS ANGELES – When his car hits top speed, Travis Shumake may just be the fastest homosexual on earth.
A second-generation drag racer, Shumake has been turning heads as America's first openly gay professional motorsports star, hitting speeds of more than 300 miles per hour on the track.
Since making his debut last year, he's helped make one of the most macho, heteronormative sports more welcoming to the queer community, bringing new fans to the $6-billion world of motorsports.
He's also largely financing his race team with small donations and personal loans.
So why isn't he being chased down by national corporate sponsors, like most racecar drivers?
Shumake blames it on the Bud Light effect – corporations becoming overly cautious of partnering with LGBTQ celebs after Bud Light incurred months of bad press, a boycott campaign, and even a bomb threat, after it partnered with trans influencer Dylan Mulvaney.
"It kind of puts everyone on pause. Some of the bigger companies and chains have told me, 'We love it, we just need to take a beat. Lets' talk in 2025,'" Shumake says. "I think that's my biggest challenge right now in the post Bud-light era. I used to be like this very highly valued property in motorsports, and now I'm like untouchable."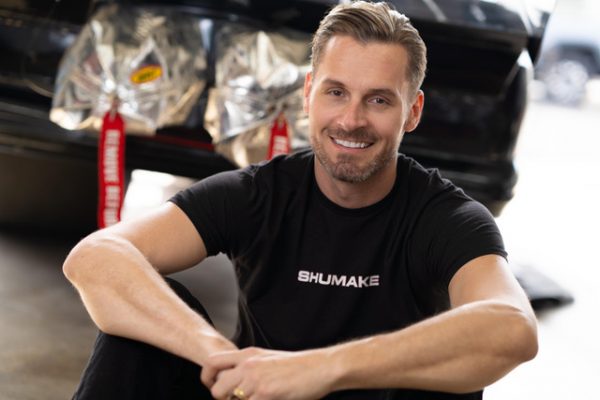 But Shumake says this time is actually an opportunity for corporations to prove their loyalty to queers who have stuck by them.
"Modelo should step up. Or Bud Light could be a hero, like, 'hey, we messed up but we're gonna thoughtfully partner with an LGBT person,'" he says.
Motorsports is often thought of as going hand-in-hand with alcohol and tobacco sponsorships, but Shumake is also making the case for sponsors from corporations in the apparel and personal care businesses – and why not? With his rugged good looks, lean physique, and perfect teeth, he could easily model for Old Navy or Crest Whitestrips.
The morning I spoke with him, he tells me he's reached out to 300 potential sponsors.
"It can't just be liquors and cigarettes," he says, noting that the 30 million racing fans in America are a huge market to reach out to.
Shumake positions his quest for sponsorship as a fight for LGBT equity.
"I feel like I'm fighting for our piece of the LGBT in motorsports pie," he says, explaining he's turned down sponsorship offers from queer organizations – although he proudly places logos for GLAAD and Human Rights Campaign on his race car for free.
"I don't want gay money. I want the Bass Pro Shop money. We are a huge piece of the economy, and we are not getting our fair share," he says.
Finding sponsorships has become an even bigger concern since Shumake took the step of buying his own racing team this summer.
Running his team – including paying his crew, insurance, fuel, and travel costs – costs around $3.2 million per year, according to Shumake's estimates.
"Every time I turn on the race car, I spend about $20,000," he says. "That's why there's never been a professional gay race car driver, because you need a company that has that money to spend."
But for Shumake, transitioning from driver to owner-driver was an important part of confronting homophobia that still exists in the sport.
"It's been a struggle being a gay guy in the sport and wanting to be my authentic self but also make these old conservative guys happy," Shumake says. "At the end of last season, guys on my team wouldn't wear my crew apparel. And there's nothing gay about it, but they just don't want to be associated with me. And there was nothing I could do because it wasn't my car."
Even as an owner, he says he still encounters homophobia at the track. He says stories frequently get back to him about other drivers and crew members "talking shit" about him.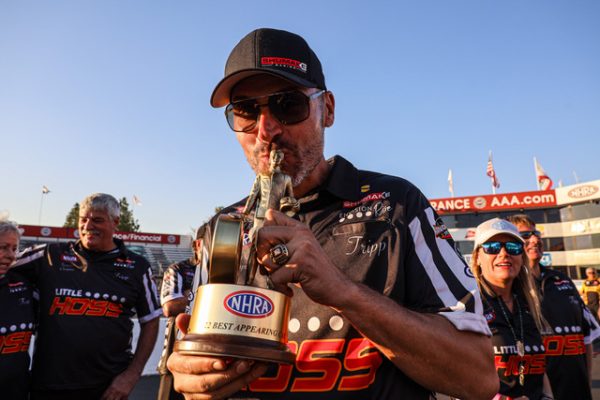 "That makes it tough to hire people. When you're spending $100,000 on one person's payroll, you wanna make sure they're down to clown. You're on Team Travis," he says. "If I'm going to be paying for your lodging, you don't get to go down to drink in the lobby and talk shit. You have to be fully in, because we need to be educating and changing people and I need that to start in my organization." 
Despite that, Shumake says he is witnessing a slow change in the culture sport, something he can attest to since the sport has been part of his life since he was born. His father, Tripp Shumake, was a race car driver who won two National Hot Rod Association national events.
"I grew up around the sport, so I thought everyone's dad drove race cars," he says. "To me it's a piece of my family history, and I want to prove to that my family is open and inviting."
"As a multi-generational, I get someone from every walk of life to say, 'I'm so glad you're here. I've wanted to come to a drag race my whole life.' Or, 'me and my husband have been coming for years. And now we finally have someone to authentically root for.'"
He says his visibility has also helped build a network of queer fans and drivers, which has also given him an opportunity to help out younger fans and drivers entering the sport.
"I think that's been the most rewarding part. The youth is the coolest part. I made that girl a drag racing fan. You're going to be a drag racing fan for the next 40 years," he says.
Related:
Travis Shumake makes first runs in his own Top Fuel Dragster:
******************************************************************************************
Rob Salerno is a writer and journalist based in Los Angeles, California, and Toronto, Canada.