British Olympian & LGBTQ+ rights advocate to use OBE to further equality
"Accepting this OBE it's now my responsibility to help create change & help create this environment where everybody can be anything they want"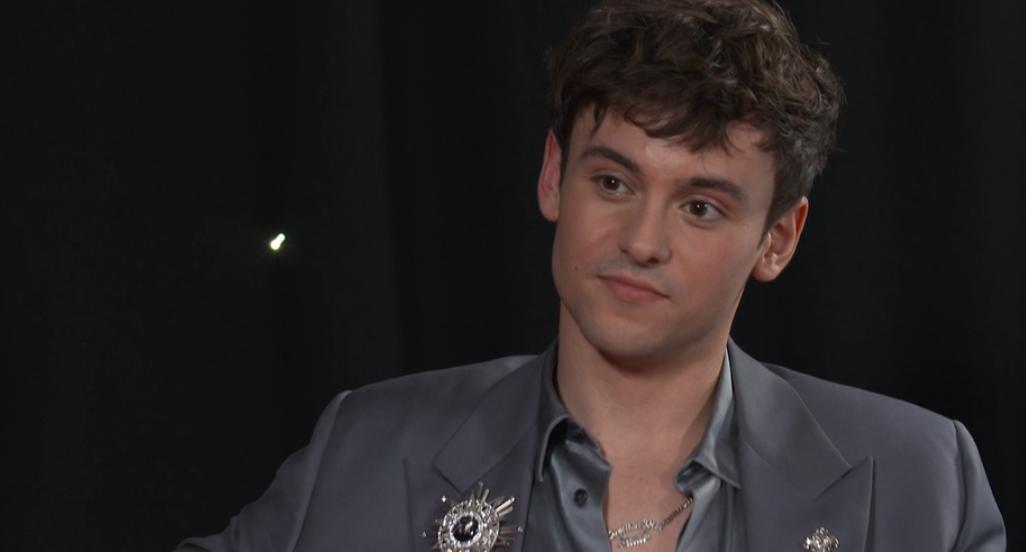 LONDON – When the annual Queen's New Year Honor's List was released this past Friday, among the honorees was British gold medalist, Olympian diver Tom Daley, who was bestowed with an Order of the British Empire for his work raising awareness of LGBTQ+ issues, in addition to his Olympic diving accomplishments.
In an interview on the BBC news show BBC Breakfast, Daley said; "I'm extremely proud to be honoured with an OBE," then added he felt "a responsibility to make the whole Commonwealth a better place for LGBTQ+ people, for women, for people of colour, to make it a more inclusive and accepting environment".
"With accepting this OBE it's now my responsibility to help create change and help create this environment where everybody can be anything that they want, no matter where they came from."
The Order of the British Empire rewards contributions to the arts and sciences, work with charitable and welfare organizations, and public service outside the British government's civil service which also includes the Commonwealth countries.
The British champion diver has long publicly expressed his condemnation of those nations and called for changes in the sports community's stance on affirmation and action on behalf of the global LGBTQ+ community.
Appearing in a pre-recorded 'Alternative Christmas Message,' an annual holiday tradition of UK media giant Channel 4, Daley noted; "In 2022 the World Cup is being held in the second most dangerous country for queer people, Qatar. Why are we allowing places that aren't safe for ALL fans and ALL players to host our most prestigious sporting events?" the diver said according to a press release.
He pointed out that those same countries shouldn't be able to host Olympic games either- then he called out the upcoming World Cup in Qatar;
"The World Cup coming up in Qatar has extreme rules against LGBT people and women and I think it should not be allowed for a sporting event to host in a country that criminalizes against basic human rights," he said.
In his Channel 4 message, Daley says he is "incredibly lucky" that his sport has supported him to live as an openly gay man, but he acknowledges not everyone in sport has the same backing. Using the platform to raise an issue close to his heart he speaks of homophobia in sport, particularly football.
Daley addressed the need for a culture change in football, saying, 'if I had one Christmas wish it would be that next year that changes. That one impossibly brave Premier League player steps forward and says, 'I am gay'. That person would inspire gay people everywhere, give hope to thousands of teenagers struggling with their sexuality and save the lives of countless young people who don't currently feel like they have a place in this world.".
He summarized by saying "We can make this country the most accepting, the most inclusive, the most progressive country on Earth. What if in Britain anybody could be anything regardless of where they started? What if we all started from the same place. Now wouldn't that be something to be proud of?"
Daley told an audience at the Virgin Atlantic Attitude Awards held at The Roundhouse Theatre in Central London this past October that the Olympic Games should ban those nations. In his speech accepting the 2021 Attitude Magazine Foundation's Virgin Atlantic Attitude Sport Award, the 27-year-old champion diver said: "These past Olympic Games there were more out LGBT athletes than at any of the previous Olympics combined, which is a great step forward," Daley said. "Yet there are still 10 countries that punish being gay with death that were still allowed to compete at the Olympic Games."
"I want to make it my mission before the Paris Olympics in 2024 to make it so that the countries that criminalize and make it punishable by death for LGBT people are not allowed to compete at the Olympic Games," Daley said.
Blinken criticizes FIFA over threat to fine World Cup team captains with 'one love' armbands
Qatar criminalizes homosexuality by death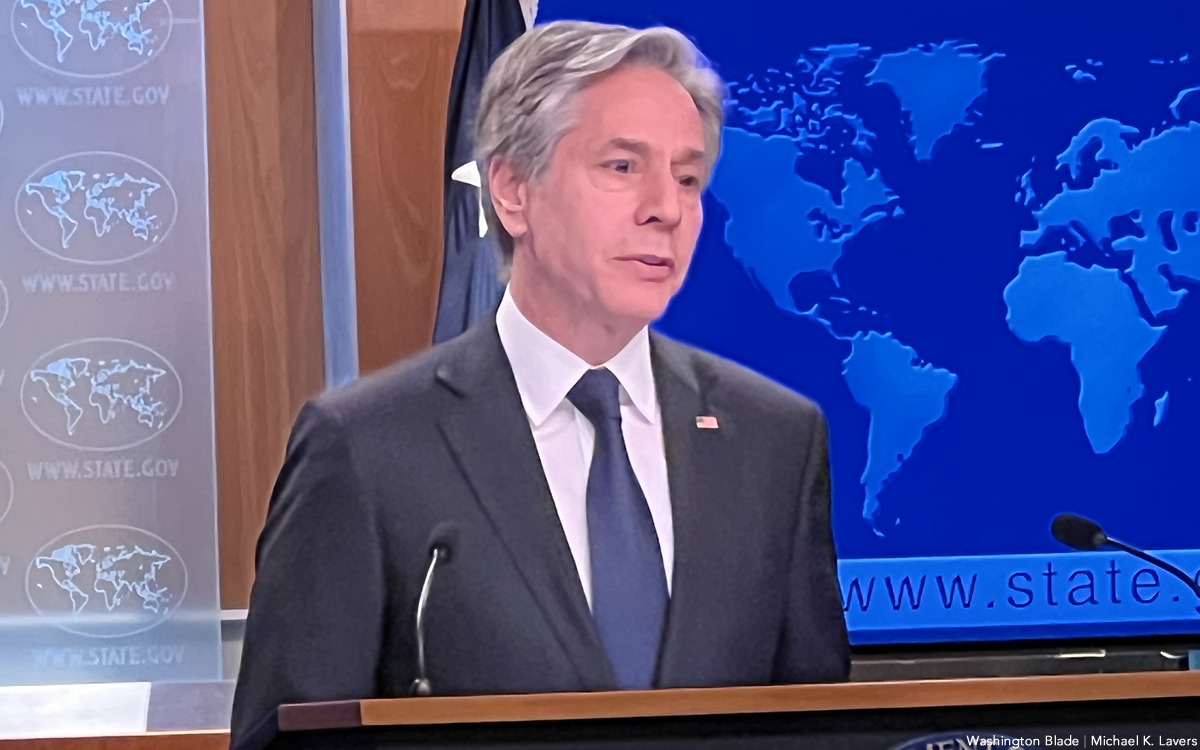 DOHA, Qatar — Secretary of State Antony Blinken on Tuesday criticized FIFA over its threat to sanction European soccer teams if their captains wore "one love" armbands during the 2022 World Cup.
"It's always concerning from my perspective when we see any restrictions on freedom of expression. It's especially so when the expression is for diversity and for inclusion," Blinken told reporters during a press conference with Qatari Foreign Minister Mohammed Bin Abdulrahman Al-Thani in Doha, the Qatari capital. "And in my judgment, at least, no one on a football pitch should be forced to choose between supporting these values and playing for their team."
Seven European soccer teams on Monday announced their captains will not wear LGBTQ+ and intersex armbands during the 2022 World Cup after FIFA threatened to sanction them.
The captains of Belgium, Denmark, England, Germany, the Netherlands, Switzerland and Wales had planned to wear the armbands in support of the LGBTQ+ and intersex community during the World Cup. The teams on Monday in a joint statement said they would not wear the armbands because FIFA had threatened to sanction them if their captains did.
The World Cup began in Qatar on Sunday.
Qatar is among the handful of countries in which consensual same-sex sexual relations remain punishable by death. A report that Human Rights Watch published last month noted several cases of "severe and repeated beatings" and "sexual harassment" of LGBTQ+ and intersex people while in police custody from 2019 and September 2022.
A State Department official last week acknowledged to the Washington Blade that the U.S. raised LGBTQ+ and intersex rights with the Qatari government ahead of the World Cup.
The U.S. men's soccer team while in Qatar will have a redesigned logo with the Pride flag in its badge. Blinken attended their match against Wales on Monday.