NASCAR partners with Carolinas LGBTQ+ Chamber of Commerce
"NASCAR is excited to partner with the Carolinas LGBTQ+ Chamber of Commerce"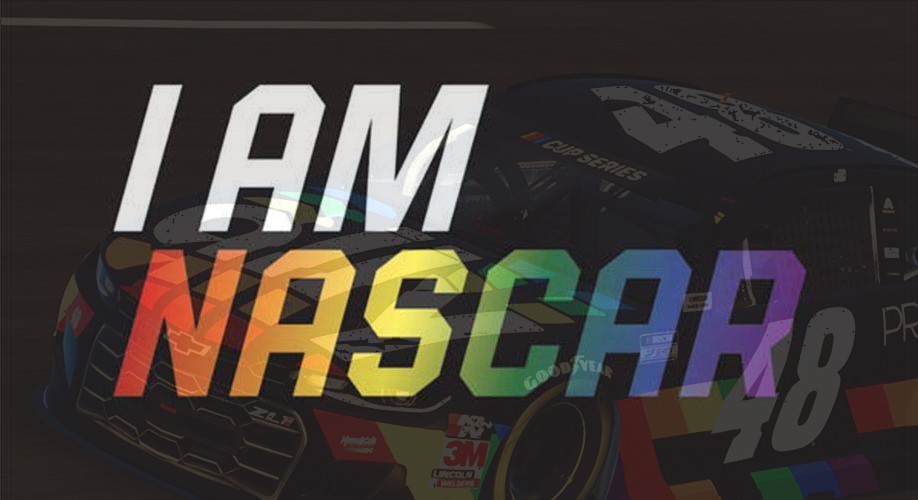 CHARLOTTE, N.C. – Carolinas LGBT+ Chamber of Commerce, one of the largest LGBT Chambers within the Southeastern region pushing for equitable change within the workplace and marketplace, announced this past week that NASCAR will become the organization's Diversity, Equity & Inclusion partner for the 2022 term.
This is the first time NASCAR has partnered with an LGBTQ+ Chamber of Commerce.
The Chamber's annual DE&I partnership funds and supports all of its training and programming in diversity, equity and inclusion, and it allows the organization to have a more expansive reach throughout the region.
"NASCAR has a rich history in our region and continues to be one of the most popular sports in the nation," said Tiffany Keaton, the vice chair of the Carolinas LGBTQ+ Chamber of Commerce. "The intentionality of their partnership will allow the Carolinas LGBTQ+ Chamber to leverage relationships and increase our work in the area of diversity, equity and inclusion. The distinct brand that NASCAR brings to the chamber validates their commitment to equality and non-discrimination both on and off the track.  It is an honor to name the league our 'DE&I Partner' for 2022, and I look forward to developing this amazing relationship."
The Carolinas LGBT+ Chamber of Commerce's work to support change and growth helps strengthen organizations large and small – and the Carolinas region as a whole. Promoting DE&I training and education programming is a critical component of that change and progress for NASCAR and the communities in which it operates.
"NASCAR is excited to partner with the Carolinas LGBTQ+ Chamber of Commerce," said Brandon Thompson, NASCAR's vice president of diversity and inclusion. "With NASCAR offices and much of our industry based in the Carolinas, we look forward to working with CLGBTCC in support of its mission to foster equity, inclusion and economic prosperity for the LGBTQ community."
In June of 2020, the modified race car sport announced its support for the LGBTQ+ community in a tweet for Pride month.
We are a diverse team whose identities, backgrounds & talents allow us to go faster & farther in our offices, at the track & in the stands.

We've joined @YouCanPlayTeam to ensure safety & inclusion of LGBTQ athletes, coaches & fans. #PrideMonth

Details: https://t.co/rOJi422X4P pic.twitter.com/pHAQxUgZQT

— NASCAR (@NASCAR) June 9, 2020
The Carolinas LGBTQ+ Chamber of Commerce is an organization of gay, lesbian, bisexual, transgender and LGBTQ+ and allied businesses, corporations and professionals throughout western North Carolina and most of South Carolina. Its mission is to foster equity, inclusion and economic prosperity for the LGBTQ community through strategic policy, professional enrichment, ally partnerships and economic development.
Zambia soccer captain Barbra Banda fails 'gender verification' test
Despite being barred from competing in this tournament, Banda was cleared to play in last year's Olympic Games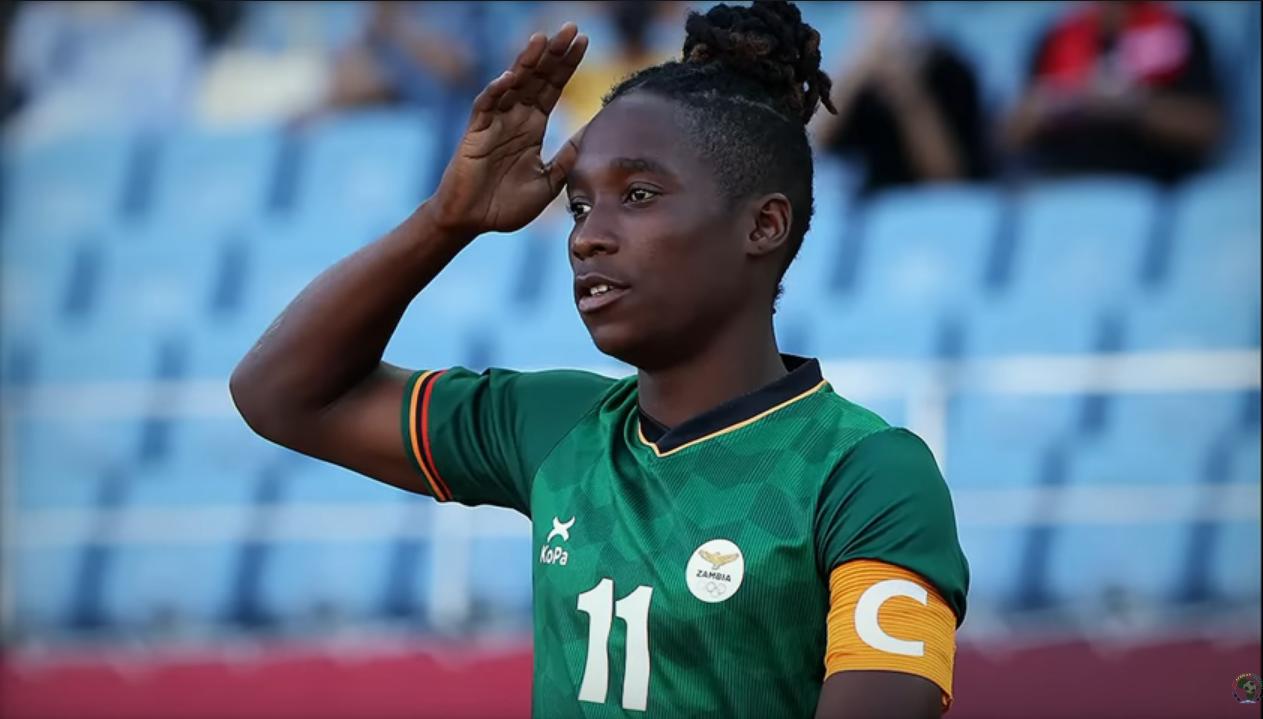 RABAT, Morocco – International soccer star Barbra Banda of Zambia sat out Wednesday's Women's Africa Cup of Nations contest against Tunisia and has been ruled out of competing for the rest of the tournament, because of a test to prove she's a woman.
Banda's testosterone levels were found to exceed those allowed by the Confederation of African Football, according to the BBC. Those rules are established by the global governing body, FIFA, and match those of World Athletics, which required South African Olympian Caster Semenya to medically lower her naturally high testosterone levels in order to compete against other female athletes.
The 22-year-old striker and team captain traveled with her teammates to the tournament in Morocco, and is training alongside them, despite not being able to play. Banda also plays for Chinese club Shanghai and is reported to be contemplating an offer to join Spain's team.
ESPN reports the head of the Zambian Football Association is pressing the CAF for a review.
"Our FA President is in Morocco and has been pursuing this matter with his colleagues in CAF," FAZ communications director Sydney Mungala told ESPN about the efforts by ZFA president Andrew Kamanga. "The Barbra case is just one example, but the broader picture is to strive to see how these regulations can be more responsible for the general situation — not just Zambia. Many players can be affected by these regulations, and football is their livelihood. I think the CAF regulations are a lot more stringent [than Olympic regulations], and they put too much stress on testosterone levels."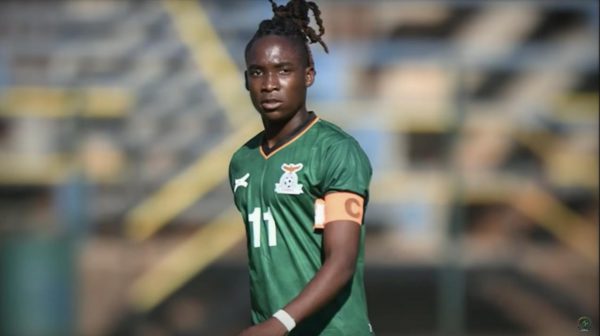 Despite being barred from competing in this tournament, Banda was cleared to play in last year's Olympic Games. Banda scored back-to-back hat-tricks in Zambia's debut in the Tokyo Summer Games last year, the first woman to have done so, and to net six goals across two matches in the history of the women's competition.
But because of her T-levels, Banda was not permitted to play in Sunday's match with Cameroon, which ended in a 0-0 draw, nor Wednesday's 1-0 victory over Tunisia. Striker Siomala Mapepa wore her number 11 uniform for the Copper Queens.
At a news conference Sunday, the BBC asked CAF's communications director Lux September how it was possible for Banda to have played in the Olympics but not in the Women's Africa Cup of Nations. September denied his organization barred Banda, claiming "There is no such decision from the CAF medical committee."
Kamanga responded with irritation, according to the BBC, saying "whatever happened was purely a CAF requirement." The team president called it "unfair" to pin the decision to bench Banda on his team, and labeled the gender verification regulation "discriminatory."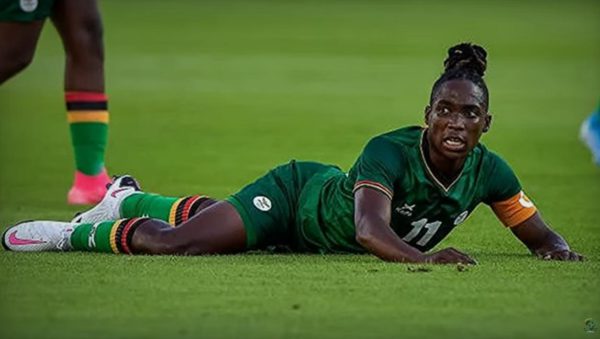 "If you take it to the next level in the FIFA competitions," said Kamanga, "you now start questioning why it should only be enforced in this competition, when it should really cut across all competitions."
FIFA's regulations, which date back to 2011, say "Androgenic hormones have performance-enhancing effects which may provide an advantage in football."
What's unclear is what Banda did or didn't do in order to comply with the rules. The BBC reported she took "medication to help reduce her levels of testosterone" but the team spokesperson, Mungala, told ESPN that Banda and other players declined a course of hormone suppression treatment.
"I think there are possible side effects," he said.
Semenya knows all about those. The two-time 800-meter Olympic gold medalist is currently awaiting a verdict in her case from the European Court of Human Rights after previously losing appeals at the Court of Arbitration for Sport and Switzerland's Federal Supreme Court.
"It made me sick, made me gain weight, panic attacks, I don't know if I was ever going to have a heart attack," Semenya recently told HBO Real Sports about trying hormone suppressant medication earlier in her career. "It's like stabbing yourself with a knife every day. But I had no choice. I'm 18, I want to run, I want to make it to Olympics, that's the only option for me."
Caster Semenya on @RealSportsHBO this week. On when she took testosterone-suppressing medication for eligibility: "I didn't know if I was having a heart attack. It's like stabbing yourself with a knife every day, but I had no choice." pic.twitter.com/QzGMieyCqD

— Nick Zaccardi (@nzaccardi) May 23, 2022
Semenya has since decided to not take testosterone suppressing drugs and attempt to compete in other track and field events that don't require she take medication. When World Athletics officials questioned her sex, she was blunt:
"They thought I had a dick, probably," she said on the HBO program. "I told them: 'It's fine. I'm a female, I don't care. If you want to see I'm a woman, I will show you my vagina. All right?'"
From 'African Football league channel:
Welsh Olympic distance swimmer Dan Jervis comes Out
Jervis, who placed 5th in distance swimming at the Olympics in Tokyo said he was inspired by Blackpool FC soccer player Jake Daniels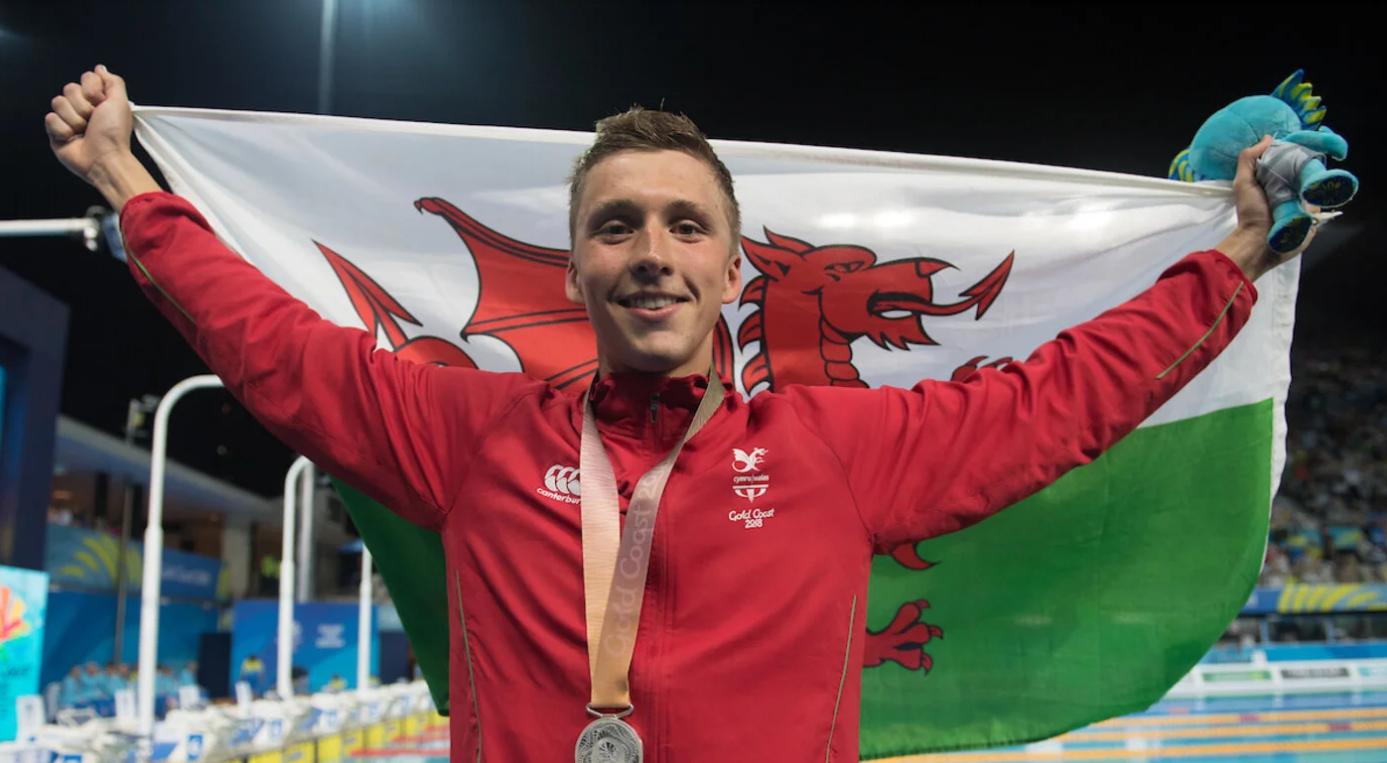 NEATH, Talbot County Borough, Wales – In a recent interview with BBC Radio Cornwall, 26-year-old British Olympian distance swimmer Dan Jervis revealed that he had given considerable thought before announcing to the world that he is gay.
Jervis told the BBC's LGBT Sport Podcast; "I was adjusting to everything else, just trying to fit in — until I thought, Just be you."
Jervis, who placed 5th in distance swimming for the British team at the Olympic games in Tokyo, Japan, told the BBC he was inspired by 17-year-old Blackpool FC forward Jake Daniels, the professional soccer player who made history as only the second person in the past 30 years to acknowledge their sexual orientation publicly in that sport in the United Kingdom.
The swimmer also told the BBC it was important to be seen as a role model as he readies to compete in the upcoming Commonwealth Games. Jervis has previously competed winning a 1500m freestyle silver and bronze at the 2014 and 2018 Games in Glasgow, Scotland and Australia's Gold Coast respectively.
"It took me 24 years to be who I am," he said and added, "You know, we're just before the Commonwealth Games and there are going to be kids and adults watching who will know that I'm like them, and that I'm proud of who I am."
The Olympian reflected on his decision to announce he was gay: "For so long, I hated who I was – and you see it all the time, people who are dying over this. They hate themselves so much that they're ending their lives.
"So if I can just be that someone people can look at and say, 'yeah, they're like me,' then that's good."
Jervis then said he revealed his sexuality to a close friend when he was 24: "At that point, I'd never said the words out loud to myself."
"I said to her: 'I think I'm gay.' I couldn't even say: 'I'm gay.' I was basically punching the words out.
"She was quite shocked but great, and it was exactly the reaction I wanted. I've had all good reactions, and the way I've described it is I'm not going to change as a person.
"Everyone's journey is different, but I think I've always known.
"It was something in the back of my mind, bugging me. I thought I was bisexual and had girlfriends that I loved – but it came to about three years ago where I knew I had to deal with this.
"It wasn't affecting my swimming, but me as a human being. It sounds quite drastic, but I wasn't enjoying my life. Yeah, I was smiling, but there was something missing to make me properly happy.
"I'm still the Dan you've always known. You just know something else about me now."
The Commonwealth Games open in Birmingham, UK on July 28.
German soccer federation: Trans players can decide their team to play on
"This new regulation on playing rights will provide an important foundation to allow players with diverse gender identities to play football"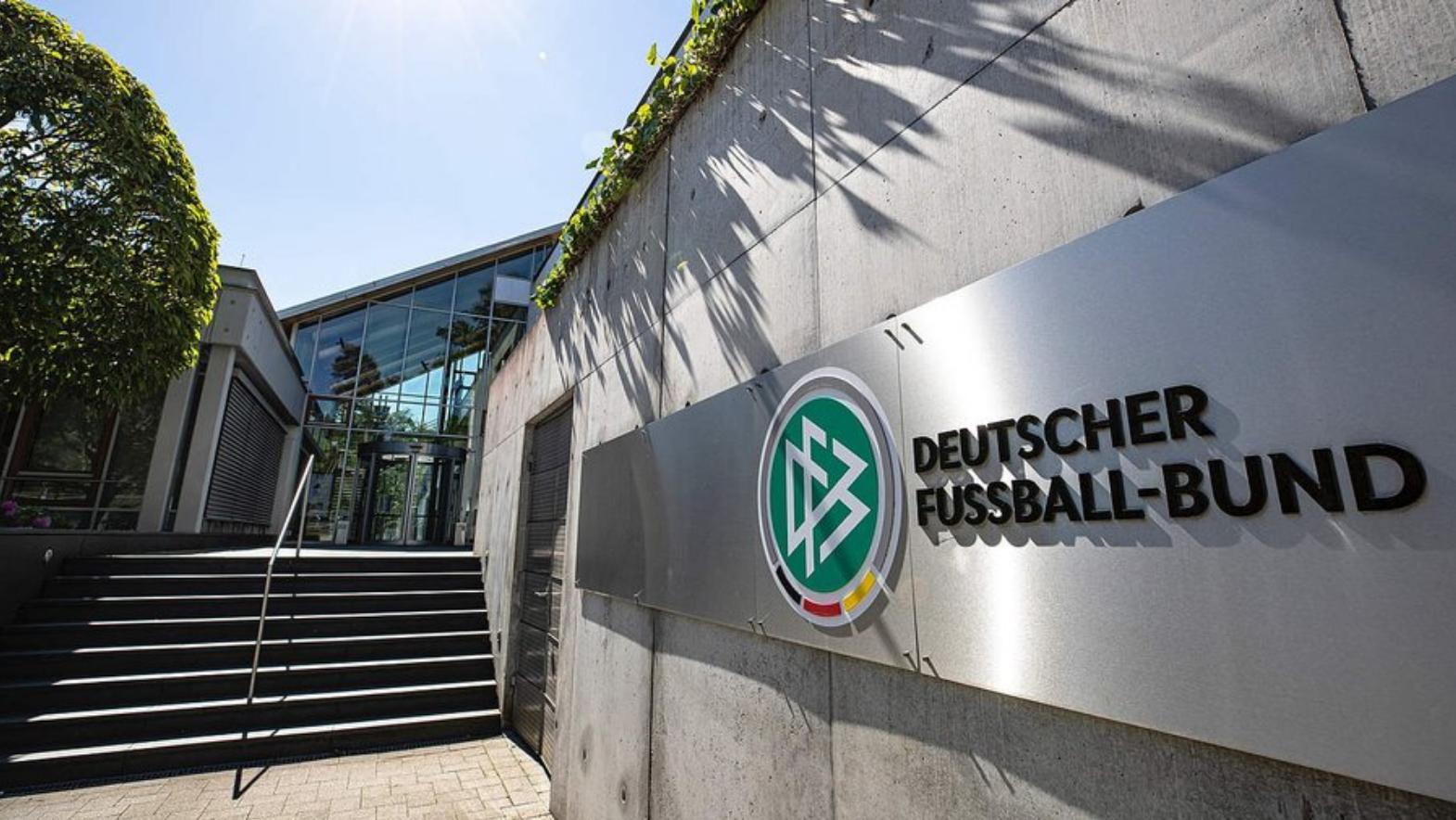 FRANKFURT – The German Football Association (Deutscher Fußball-Bund e.V.) this week issued new regulations and rules governing all transgender, intersex and non-binary players. On Thursday the governing soccer body passed a new regulation that takes effect as of the start of the upcoming 2022-23 season allowing all trans, intersex and non-binary players to decide for themselves whether to compete on men's or women's teams.
The DFB also specified that as long as the player's health is not affected by playing sports while taking medication, they can continue to participate in the sport. Under the new regulation, this would not be considered as doping.
This marks a departure from the recent trend and actions of other international sports governing associations such those taken earlier this month by the swimming's world governing body FINA, which meeting in the Hungarian capital city of Budapest, voted to restrict transgender athletes from elite women's competitions.
FINA said their action was necessary to determine eligibility criteria because of the "biological performance gap" that appears between males & females.
Thomas Hitzlsperger, the DFB's diversity ambassador, said "Football (soccer) stands for diversity, a value that the DFB also promotes. This new regulation on playing rights will provide an important foundation to allow players with diverse gender identities to play football."
Sabine Mammitzsch, the vice president for women's and girls' football (soccer) welcomes the regulation telling media outlets:
"The national and regional associations and also those responsible at grassroots level have signaled for some time that there is uncertainty around how to treat trans, intersex and non-binary players in practice. They therefore welcome the introduction of a far-reaching, nationwide regulation on the playing rights of these groups."