Defensive Patton Oswalt apologizes for NYE photos with Dave Chappelle
The New Year's Eve photos received backlash from some users because of the controversy surrounding Chappelle's view of trans rights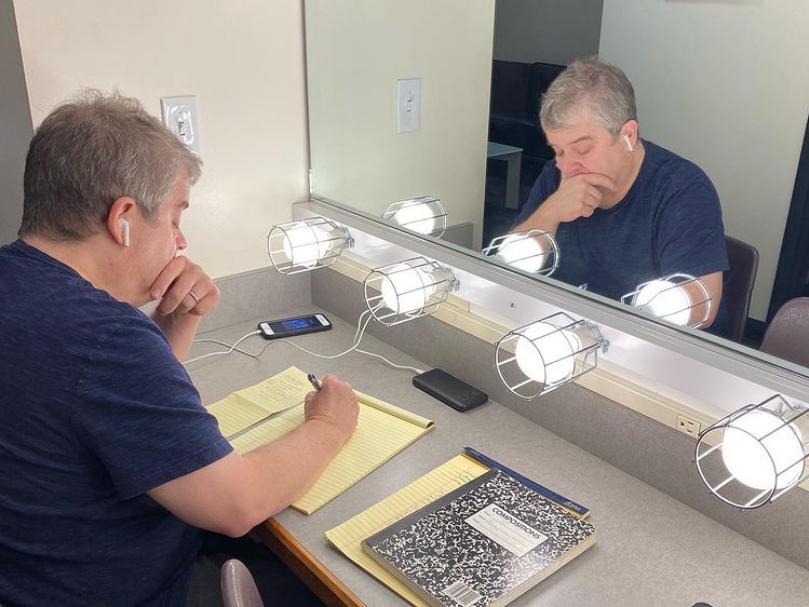 SEATTLE – Comedian Patton Oswalt both defended and apologized for posting photos of himself and fellow comedian Dave Chappelle, who was criticized by many in the LGBTQ+ community for transphobic comments in a recent Netflix special.
Oswalt was in Seattle performing a New Year's Eve set when he said Chappelle invited him to do a surprise act at his show. He obliged and the two took photos together.
The New Year's Eve photos, which were posted to Oswalt's Twitter and Instagram on Saturday, received backlash from some users because of the controversy surrounding Chappelle's view of trans rights. 
In October, Chappelle was widely condemned for using derogatory language towards the trans community in his most recent Netflix stand-up special "The Closer." At one point in the special, he even labels himself as a "TERF," or trans-exclusionary radical feminist.
After a walkout at Netflix, Chappelle said he was willing to meet with trans employees of the streaming giant – as long as they watched his special from "beginning to end," met at a place and time of Chappelle's choosing, and admitted that "Hannah Gadsby is not funny." Gadsby, a Comedian who can also be found on Netflix, criticized "The Closer."
"You will not summon me," he said.
In response to Oswalt's post over the weekend, one user wrote: "As a trans person and a fan of your work, this is extremely disappointing."
Others made similar comments:
Oswalt addressed fans on Sunday in a lengthy Instagram post accompanied by a photo of him writing on a notepad.
"I saw a friend I hadn't seen in a long time this New Year's Eve," he wrote. "We've known each other since we're teens. He's a fellow comedian, the funniest I've ever met. I wanted to post a pic & an IG story about it — so I did. The friend is Dave Chappelle. Thirty four YEARS we've been friends."
He went on to defend Chappelle's character, saying he "refocused and refined ideas a lot of us took as settled about race & history & Life On Planet Earth and spun them around with a phrase or punchline. We've done bad & good gigs, open mikes & TV tapings."
But Oswalt added that he and Chappelle "100% disagree about transgender rights & representation."
He continued: "I support trans peoples' rights — ANYONE'S rights — to live safely in the world as their fullest selves. For all the things he's helped ME evolve on, I'll always disagree with where he stands NOW on transgender issues."
"But I also don't believe a seeker like him is done evolving, learning," he added.
Oswalt explained that he has felt guilty for cutting people off in the past, adding, "I'm an LGBTQ ally. I'm a loyal friend."
"And I'm sorry, truly sorry, that I didn't consider the hurt this would cause," he said.
He also wrote that he "(naively) deleted a lot of posts in the comment thread — critical ones from LGBTQ writers AND shit-posts by TERF/anti-trans orcs looking for clicks & giggles."
"I wanted a 'nice comment thread' about the pic with my friend. Ugh. So easy to think someone ELSE needs growth and miss the need in yourself," he said. "Gonna keep trying."
Legendary musician David Crosby dies at 81
In a career spanning six decades Crosby's influence was felt by generations of Americans. He was also an ally to the LGBTQ community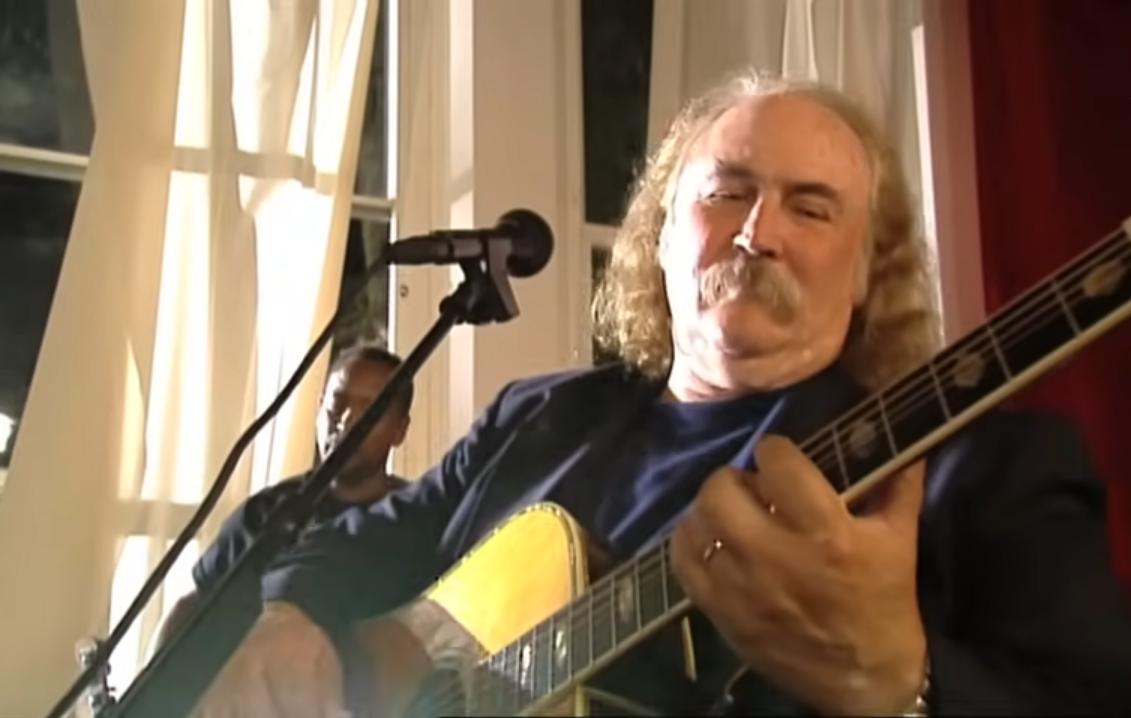 SANTA YNEZ, Calif. – David Crosby, arguably one of the most popular and enormously influential singer-songwriter-guitarists of the last century known for his folk ballads and rock standards, has died at the age of 81.
In a statement released by his wife Jan Dance and family to entertainment media outlet Variety Thursday afternoon the family said:
"It is with great sadness after a long illness, that our beloved David (Croz) Crosby has passed away. He was lovingly surrounded by his wife and soulmate Jan and son Django. Although he is no longer here with us, his humanity and kind soul will continue to guide and inspire us. His legacy will continue to live on through his legendary music. Peace, love, and harmony to all who knew David and those he touched. We will miss him dearly. At this time, we respectfully and kindly ask for privacy as we grieve and try to deal with our profound loss. Thank you for the love and prayers."
A founding member of the Byrds and Crosby, Stills, Nash & Young and a two-time Rock & Roll Hall of Fame inductee, he was remembered in a Facebook post by former bandmate Graham Nash writing:
"David was fearless in life and in music," Nash said. "He leaves behind a tremendous void as far as sheer personality and talent in this world. He spoke his mind, his heart, and his passion through his beautiful music and leaves an incredible legacy. These are the things that matter most."
In a career spanning six decades Crosby's influence was felt by generations of Americans. He was also an ally to the LGBTQ community. In a May 2020 article, Rolling Stone writer Althea Legaspi, writing about the opioid overdose death of pioneering out lesbian musician Melissa Etheridge's son, Beckett Cypher, who died at 21 noted that Crosby was the sperm donor.
Etheridge and Cypher, who met in 1988 during a video shoot, have two children — daughter, Bailey, and son, Beckett. For several years after their births, people speculated about the identity of the sperm donor for the children. In 2000, the couple revealed it was fellow musician David Crosby.
While the then-couple were vacationing in Hawaii, they met up with Crosby and his wife, Jan, and began discussing their want to have children, but they had a dilemma as to whom to have as a sperm donor. "And Jan said, 'What about David?' " Etheridge told Rolling Stone. "It came from her, which was the best, most perfect way." They thought it over for a year before they made the call. "For one, he's musical, which means a lot to me, you know, and I admire his work," says Etheridge. "And he has his own life, has his own family."
Crosby told Rolling Stone he didn't hesitate at his wife's proposition that he be the donor. "Melissa and Julie are good people," he said. "Nice set of values, they're funnier than shit, and they've got courage. All rare stuff. You could see that they were in love with each other."
Etheridge and Cypher split up in 2000, but they continued to co-parent. Etheridge is also the mother of twins, son Miller and daughter Johnnie.
Crosby's support of the LGBTQ community was also expressed on his Twitter account:
Being gay is something you realize not something you choose…and it is getting better….you can be gay now openly and have a happy life …I remember the 50s …wasn't like that https://t.co/nQyMmWeLhC

— David Crosby (@thedavidcrosby) April 15, 2020
Dumb question …as if all gay people were the same…I like SOME. Gay people very much …there are some I love …but every group has all kinds ….so there are gays and straights that I like and some that I don't … https://t.co/Ym14v8TTuR

— David Crosby (@thedavidcrosby) January 13, 2020
Crosby earned 10 Grammy nominations and one win in his lifetime leaving behind a formidable contribution to the American Songbook.
A look back at his career is here on Variety: (Link)