Israel to allow surrogacy for same-sex couples, Transgender people
Country's Supreme Court ordered policy change
JERUSALEM — The Israeli government on Tuesday announced same-sex couples and Transgender people will now be able to have children via surrogate.
Health Minister Nitzan Horowitz, who is openly gay, discussed the new policy during a Jerusalem press briefing with Health Ministry Director General Nachman Ash.
"Today we are making history," said Horowitz.
The Israeli Supreme Court last July ruled the government must allow same-sex couples and single men to have a child via surrogate.
The ruling directed the government to act within six months. The new policy, which includes single men, will take effect on Jan. 11.
Israel Health Ministry announces conversion therapy ban
Lawmakers must codify prohibition
JERUSALEM — Israel's openly gay health minister on Monday announced health care professionals can no longer practice so-called conversion therapy in the country.
"No one needs conversion," said Nitzan Horowitz after the Israeli Health Ministry published the prohibition. "Lesbians, gay, trans and straight, you are just as good and beautiful as you are."
A Wider Bridge, a U.S.-based organization that describes itself as "building a movement of LGBTQ people and allies with a strong interest in and commitment to supporting Israel and its LGBTQ communities," in a statement notes "health professionals who engage in these abusive practices or refer patients for them will be subject to disciplinary proceedings that could result in their licenses being revoked."
"Conversion therapies can cause lasting emotion harm to vulnerable LGBTQ individuals, sometimes with deadly results, said A Wider Bridge. "This is why many countries have imposed severe sanctions on those who commit this dangerous practice."
A law that bans conversion therapy in Canada took effect last month. Brazil and Malta are among the handful of other countries that have prohibited the practice.
A Wider Bridge in its statement notes the Israeli Knesset still needs to codify the Health Ministry directive into law.
"We thank the Ministry of Health and applaud our friends in Israel who relentlessly fight against these horrible practices," said A Wider Bridge.
U.S. condemns so-called honor killing of Trans Kurdish woman
Doski Azad's brother shot her on Jan. 28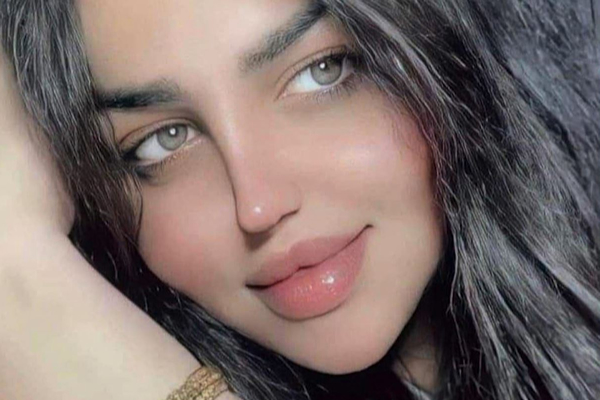 MANGESH, Iraq — The U.S. has condemned the so-called honor killing of a Transgender woman in Iraqi Kurdistan.
Media reports indicate Doski Azad's brother, Chakdar Azad, murdered her in Mangesh, a village in Duhok province, on Jan. 28.
Authorities in the semi-autonomous region of northern Iraq say Chakdar Azad had been living in Europe for several years until he returned to the region in December. Chakdar Azad reportedly shot his sister twice in the head and chest.
Doski Azad was 23 and a make-up artist.
"The United States notes with concern media reports that Doski Azad, a resident of Duhok, was the victim of a so-called 'honor' killing," said the U.S. Consulate General in Erbil, the capital of Iraqi Kurdistan, on Thursday in a statement. "We categorically condemn this violence and the discrimination that is undoubtedly at the root of this crime. We ask the authorities to thoroughly investigate this murder and prosecute the perpetrator to the fullest extent of the law."
— U.S. Consulate General Erbil (@USConGenErbil) February 3, 2022
The executive director of IraQueer, an organization that advocates on behalf of LGBTQ+ Iraqis, on Thursday told the Washington Blade during a telephone interview that Doski Azad was well-known among the region's Trans community.
IraQueer said Doski Azad's relatives repeatedly threatened her because she was Trans. IraQueer told the Blade that her brother killed her because, in their mind, she had "degraded the males in her family."
"It's really frustrating what has happened," IraQueer told the Blade. "I'm really sad."
Kurdish authorities have issued a warrant for Chakdar Azad's arrest, but he has reportedly fled the region.
Iranian authorities reportedly arrest lesbian
Sarah taken into custody on Oct. 27 when trying to enter Turkey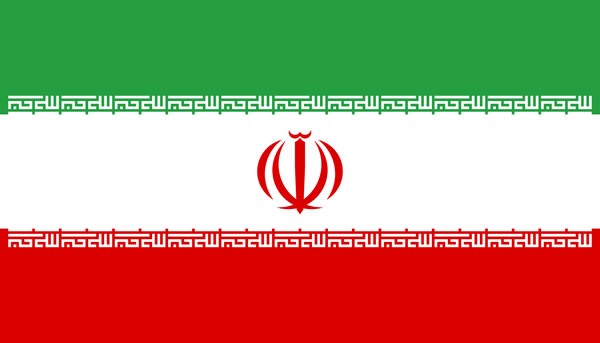 URMIA, Iran — Iranian authorities have reportedly arrested a lesbian woman as she tried to leave the country.
The Iranian Lesbian and Transgender Network in a series of tweets said members of the Iranian Revolutionary Guard Corps on Oct. 27 arrested the woman, who the group identified as Sarah, in West Azerbaijan province "while crossing the border and going to Turkey."
Reports indicate police in Iraqi Kurdistan detained Sarah for three weeks after she spoke with BBC Persian about the treatment of LGBTQ people in the region. The reports further note Sarah entered Iran in order to enter Turkey and ask for asylum.
The Tasnim News Agency in Iran on Nov. 6 reported the Iranian Revolutionary Guard Corps had arrested several people for allegedly "forming a female trafficking gang and supporting homosexuals" in the area where Sarah had been arrested.
"Sarah had to cross the Iranian border to escape to Turkey and save herself," said the Iranian Lesbian and Transgender Network in a tweet.
در دست نیست.
ساره برای فرار به ترکیه و نجات خود مجبور شده بود در بخشی از مسیر از مرزهای ایران عبور کند، او با توجه به شرایط موجود و احتمال دستگیری هنگام عبور از مرز، ساعاتی قبل از رفتن به سمت ترکیه، با شفافیت و شجاعت بسیارویدئوهایی تهیه کرده و برای یک pic.twitter.com/n7vOXCzQMI

— 6Rang (@6rangiran) December 8, 2021
The Iranian Lesbian and Transgender Network on Monday said in another tweet that Sarah "still lacks a lawyer and her detention is renewed every two weeks."
"Sarah's children are denied access to their mother, and Sarah is denied access to her family in person," reads the tweet.
ساره هنوز از داشتن وکیل محروم است و هر دو هفته یکبار بازداشت وی تمدید می شود. فرزندان ساره از ملاقات با مادرشان محروم هستند و ساره نیز از ملاقات حضوری با خانواده محروم است.
📍https://t.co/fsnCxoX06f

— 6Rang (@6rangiran) December 13, 2021
Iran is among the handful of countries in which consensual same-sex sexual relations remain punishable by death.
Ali Fazeli Monfared's relatives in May reportedly kidnapped and beheaded him in Ahvaz, a city in Iran's Khuzestan province after they discovered he was gay. The State Department described the murder as "appalling."