Reflections on the 'unthinkable,' the U.S. Capitol insurrection a year later
"I'm not sure anyone could have predicted how terrible that day would turn out to be"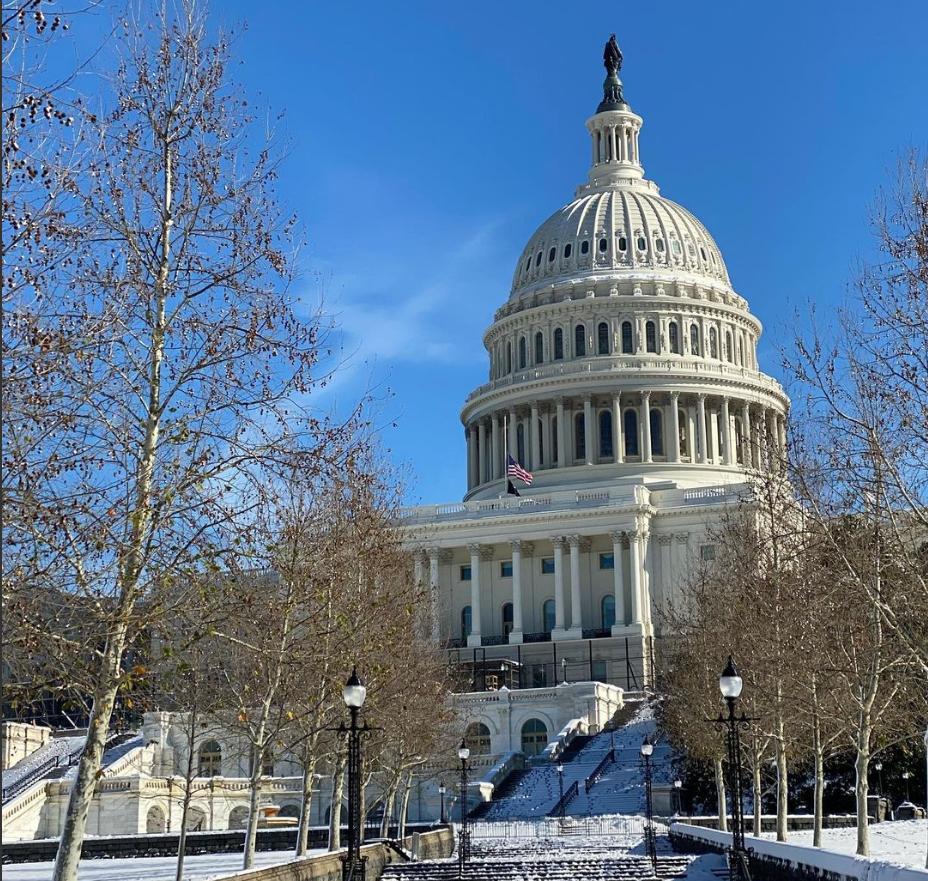 WASHINGTON – Early Thursday morning, the presidential motorcade quietly slipped out the East entrance security area of the White House, opposite the Eclipse, and headed towards the U.S. Capitol two and one half miles down Pennsylvania Avenue.
Ahead shining in the bright sunlight the dome of the Capitol gleamed as if almost a welcome greeting to the in-bound Chief Executive, as the procession of black vehicles with lights flashing and sirens blaring sped down the empty avenue previously cleared of all other traffic by the Metropolitan Police and the U.S. Secret Service.
With crisp winter temperatures and lying under a blanket of freshly fallen snow in the bright morning sunlight, Washington's streets and the grounds of the Capitol building seemed decades apart from the cold, dreary grey cloud filled skies of just twelve months ago.
This date to the year marked the anniversary of one of the most unthinkable events in American history, a day where an American president would foment by his words and actions an attempted coup to subvert not only a time-honored political process of the U.S. government, but the rule of law itself.
In their book 'Peril,' detailing what has now entered the lexicon of American society describing the Capitol insurrection, journalists Bob Woodward and Robert Costa quoted then presidential candidate Joe Biden describing the now former President Donald Trump:
"Trump represents fundamentally different and wrong about politics," Biden said to Ron Klain, his future White House chief of staff, in March of 2019. "This guy just isn't really an American president."
Sitting in his presidential vehicle making its way to 'The Hill,' nearly three years later after making that comment, Biden was set to give remarks that would condemn Trump for that January day when the very heart of American democracy was under siege, and by its own citizens.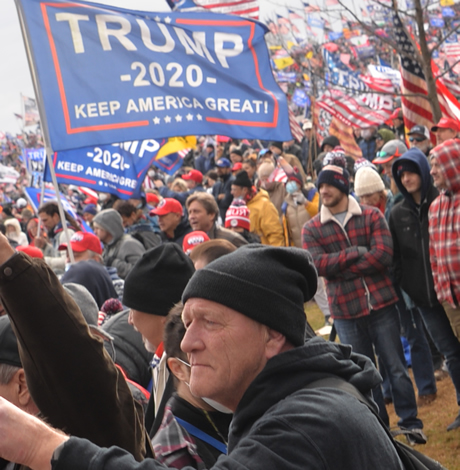 Walking into National Statuary Hall, Biden, accompanied by Vice-President Kamala Harris, faced the cameras to address a country that is still divided since the January 6th deadly assault on the U.S. Capitol that cost the lives of five Americans and has left virtually hundreds traumatized.
Speaking first, the Vice-President noted in her opening remarks: "Certain dates echo throughout history, including dates that instantly remind all who have lived through them — where they were and what they were doing when our democracy came under assault. Dates that occupy not only a place on our calendars, but a place in our collective memory. December 7th, 1941. September 11th, 2001. And January 6th, 2021," Harris said.
Reflecting on the scenes being literally broadcast live to the nation in real-time she continued; "What the extremists who roamed these halls targeted was not only the lives of elected leaders. What they sought to degrade and destroy was not only a building, hallowed as it is. What they were assaulting were the institutions, the values, the ideals that generations of Americans have marched, picketed, and shed blood to establish and defend.
"On January 6th, we all saw what our nation would look like if the forces who seek to dismantle our democracy are successful. The lawlessness, the violence, the chaos. What was at stake then, and now, is the right to have our future decided the way the Constitution prescribes it: by we, the people — all the people," the Vice-President said.
"Jan. 6 was one the darkest days in American history. It was an assault on democracy that a defeated (now former) president with a bruised ego encouraged. It was an assault against the city in which I live. It was an assault against decency. Anyone who played any role in the events of Jan. 6 must be held accountable to ensure that it never happens again."

Washington blade international editor michael k. lavers
The president then stepped to the podium and immediately called out the bravery of the law enforcement agencies tasked with protecting the building and Congress who were overwhelmed by the sheer numbers of insurgents.
"Outnumbered and in the face of a brutal attack, the Capitol Police, the D.C. Metropolitan Police Department, the National Guard, and other brave law enforcement officials saved the rule of law. Our democracy held. We the people endured. And we the people prevailed," Biden said. Then for the first time publicly, firmly and resolutely, he blamed Trump for the events that took place.

"For the first time in our history, a president had not just lost an election, he tried to prevent the peaceful transfer of power as a violent mob breached the Capitol. But they failed. They failed. And on this day of remembrance, we must make sure that such an attack never, never happens again," Biden told the American people watching.
Biden then laid out the chronicling of January 6, 2021:
"Well, here is the God's truth [about January 6th, 2021] Close your eyes. Go back to that day. What do you see? Rioters rampaging, waving for the first time inside this Capitol a Confederate flag that symbolized the cause to destroy America, to rip us apart.

Even during the Civil War, that never, ever happened. But it happened here in 2021.

What else do you see? A mob breaking windows, kicking in doors, breaching the Capitol. American flags on poles being used as weapons, as spears. Fire extinguishers being thrown at the heads of police officers. A crowd that professes their love for law enforcement assaulted those police officers, dragged them, sprayed them, stomped on them.

Over 140 police officers were injured. We've all heard the police officers who were there that day testify to what happened. One officer called it, quote, a med- — "medieval" battle, and that he was more afraid that day than he was fighting the war in Iraq.

They've repeatedly asked since that day: How dare anyone — anyone — diminish, belittle, or deny the hell they were put through? We saw it with our own eyes. Rioters menaced these halls, threatening the life of the Speaker of the House, literally erecting gallows to hang the Vice President of the United States of America.

But what did we not see? We didn't see a former president, who had just rallied the mob to attack — sitting in the private dining room off the Oval Office in the White House, watching it all on television and doing nothing for hours as police were assaulted, lives at risk, and the nation's capital under siege.

This wasn't a group of tourists. This was an armed insurrection," the president said.
Visibly angered, Biden attacked the very premise that had led to the Capitol insurrection, to what most journalists have labeled, 'The Big Lie."
"And here is the truth: The former president of the United States of America has created and spread a web of lies about the 2020 election. He's done so because he values power over principle, because he sees his own interests as more important than his country's interests and America's interests, and because his bruised ego matters more to him than our democracy or our Constitution.
He can't accept he lost, even though that's what 93 United States senators, his own Attorney General, his own Vice President, governors and state officials in every battleground state have all said: He lost."
Biden then turned his focus onto the insurrectionists themselves: "You can't love your country only when you win. You can't obey the law only when it's convenient. You can't be patriotic when you embrace and enable lies.
Those who stormed this Capitol and those who instigated and incited and those who called on them to do so held a dagger at the throat of America — at American democracy. They didn't come here out of patriotism or principle. They came here in rage — not in service of America, but rather in service of one man," the president said.
He finished by saying; "I believe the power of the presidency and the purpose is to unite this nation, not divide it; to lift us up, not tear us apart; to be about us — about us, not about "me."

Deep in the heart of America burns a flame lit almost 250 years ago — of liberty, freedom, and equality. This is not a land of kings or dictators or autocrats. We're a nation of laws; of order, not chaos; of peace, not violence. Here in America, the people rule through the ballot, and their will prevails. So, let us remember: Together, we're one nation, under God, indivisible; that today, tomorrow, and forever, at our best, we are the United States of America."
The impact on the American political landscape has ben significant, but more so has been the impact on those people who were in Washington that day, in particular those who were on 'The Hill' and experienced first hand what has become a seminal moment in American history.
Out Representative David Cicilline (D-R.I.), told the media outlet the Hill; [Rep. Ted Lieu (D-Calif.)] "came into my office because he had been evacuated from his office building, and asked whether he could stay in our office, and we of course said yes. And as we were watching the events unfold [on TV] … and as the day went on and there were reports of injuries and a death, it was very clear to me that there was no way that we could just sort of say, 'Well, OK, [Trump] is about to leave, just let it go.' And I think Congressman Lieu felt the same way, and we began to work with my staff and start writing what the article of impeachment would actually look like. And that's when we developed the idea of incitement of insurrection. …
"We've seen this back-sliding of democracy and attempted coups in places all over the world, but never imagined it could ever happen in the United States of America. And we were watching it unfold before our very eyes. So it was really clear to me from that very first moment that we had to do something to hold the president at the time accountable for his incitement of this violence," said Cicilline.
In addition to lawmakers and their staffs, congressional committee staffs and the staff that supports the Congress including the building complex, grounds and offices, journalists whose beat is Capitol Hill were caught up in the melee- some of whom found themselves at risk and very much under threat by the Trump supporters who comprised the mob of insurgents committed to violence.
The Washington Blade, the city's premiere LGBTQ+ media news outlet had two staffers who found themselves caught up in the events of the insurrection. Blade photojournalist and Digital Editor Michael Key along with Blade International Editor Michael K. Lavers lend their narrative to the chronology of that day.
Key witnessed the prelude:
"I was assigned to cover the Trump-led rally and protest on January 6 as a photojournalist for the Washington Blade and the National LGBTQ Media Association (NGMA). The rally started off much as others I had covered in the past. A few weeks before, there had been a "Stop the Steal" rally filled with Proud Boys and other right wing activists marching to the U.S. Capitol. At first, this rally appeared to be no different.
Thousands gathered near the White House and Washington Monument waving U.S., Trump and Gadsden flags and chanting slogans. Participants became ever more energetic as the march made its way to the Capitol. I received a call on my cell phone from my mother who warned me that there had been a bomb threat. I left the area to make my way to the Blade office before full-scale violence ensued," he said.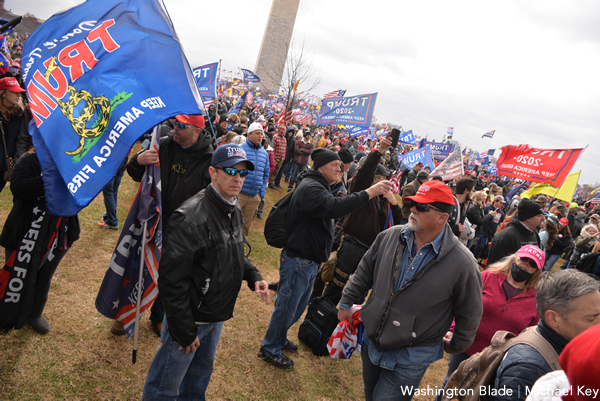 Lavers fills in with his recollection;
"I left my apartment in Dupont Circle shortly after 1 p.m. on Jan. 6 after then-President Trump encouraged his supporters who listened to him at the Ellipse to march to the Capitol. My husband and I watched his speech live on TV. I believe Michael Key was on the Ellipse for the rally- Kaela Roeder, a former intern, was at the rally and made their way to the Capitol.
I rented a DC Bike Share near my apartment and rode it down to Pennsylvania Avenue where I saw Trump supporters walking down Pennsylvania Avenue. I began to do a Facebook Live video as I followed them. The crowd was animated, but peaceful. The atmosphere was far more ominous by the time I reached the intersection of Pennsylvania Avenue and Third Street, N.W. I saw folks had climbed the scaffolding that had been set up on the West Front of the Capitol.
Emergency vehicles and police officers began to descend upon the area.
Cell phone signals were poor, so I couldn't access social media to figure out what was actually going on. My mother in New Hampshire and my aunt in Florida were texting me with information they had seen on television, but I still did not fully understand what was happening. Kaela by that point was on the East Side of the Capitol. She called me and asked if she could leave because she was not feeling safe.
At that very moment emergency vehicles with blaring sirens sped past me on Constitution Avenue. I told her "to get the hell out of there." I rode my bike towards the East Side of the Capitol. I arrived and I saw hundreds of people on the steps of the Capitol. I also saw people inside the building through the windows.
I still did not fully comprehend the severity of the situation. I heard someone in the crowd say that someone had been shot inside the building. I actually didn't take the comment seriously because I thought it may have been based on a rumor. A few minutes later I received a text message from D.C. officials that said a curfew was going into effect at 6 p.m. That's when I decided to leave the Capitol and return home.
I arrived back at my apartment slowly after 4 p.m., and it was only when I turned on MSNBC did I realize how serious the situation was. Jan. 6 was a Wednesday, which was the Washington Blade's deadline day. The insurrection story became our cover story, and I sent pictures of the Capitol that I took with my iPhone — one of them became that week's issue's cover photo. I filed an initial story by 5 p.m.
I have reported from countries that have suffered through coups, political unrest, dictatorships that do not value human rights, etc. One of the most surreal parts of that day was contacts in some of these countries reaching out to me to make sure that I was safe.
D.C. Mayor Muriel Bowser and other D.C. officials in the days leading up to Jan. 6 advised folks to avoid downtown Washington. There was a sense here in D.C. that something could have happened on Jan. 6, but I'm not sure anyone could have predicted how terrible that day would turn out to be."
Tech companies failing to stop dangerous conversion therapy disinfo
According to the report, "rainbow-washing" particularly aims at the trans community for conversion to cisgender identities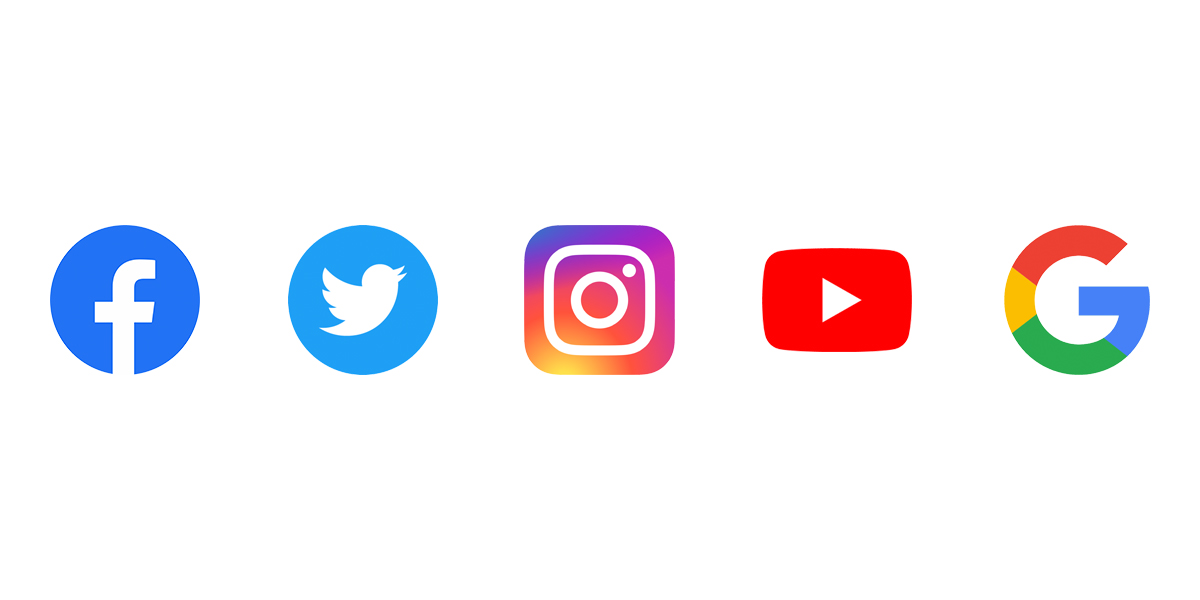 MONTGOMERY, Al. – Anti-LGBTQ groups "easily" spread dangerous disinformation online about the so-called conversion therapy as tech companies fail to de-platform such content, especially in non-English languages, according to two reports from the Global Project Against Hate and Extremism (GPAHE).
The reports detail that even though conversion therapy is a widely condemned practice, content related it is "distressingly easy" to find through simple searches on various platforms.
Though searches in English yielded problematic results, GPAHE found that non-English languages, especially Swahili in Kenya, led to much more anti-LGBTQ disinformation.
"Tech companies say they have taken steps to ban harmful content related to conversion therapy, but they have to do more, especially in non-English languages," said Wendy Via, president and co-founder of GPAHE and co-author of the report.
The group's research took place in English and Spanish in the U.S., English in Ireland and Australia, German in Germany, Spanish in Colombia, and English and Swahili in Kenya.
Conversion therapy has been condemned by dozens of medical and psychological organizations, including the American Medical Association (AMA), which also supports a nationwide ban on conversion therapy.
According to the Williams Institute, LGB people who have undergone conversion therapy are almost twice as likely to attempt suicide.
Conversion therapy is banned for minors and sometimes adults in seven countries: Brazil, Canada, Ecuador, Germany, Malta, France and Taiwan. Both France and Canada outlawed the debunked practice just last month.
The U.S. has no nationwide ban, but conversion therapy is outlawed in 20 states and more than 100 municipalities in the nation. Partial bans also exist in Mexico, Australia, and Spain.
"Until online searches lead people to only authoritative information about the dangers of conversion therapy, tech companies are complicit in spreading anti-LGBTQ+ hate and disinformation that causes mental and physical harm for individuals, and furthers societal harm," said Via.
Generally, Google, Twitter, Facebook, Instagram and, to some extent, YouTube have taken steps to curtail conversion therapy information, according to GPAHE's first report "Conversion Therapy Online: The Ecosystem." When the group searched the term "conversion therapy" on these platforms, they mostly found trustworthy information, except in Swahili.
However, in comparing social media platforms, the group found that YouTube's search mechanism returns disinformation and propaganda more frequently than Facebook or Twitter. GPAHE also said the platform is "rife" with pro-conversion therapy material.
Alphabet Inc., the company that owns YouTube, did not immediately return a request for comment.
The company has come under fire in the past for policies surrounding conversion therapy. In 2019, the Human Rights Campaign (HRC) revoked its enforcement of Google over an app tied to conversion therapy. At the time, other major companies – like Apple and Amazon – removed the app.
Google eventually removed the app. "After consulting with outside advocacy groups, reviewing our policies, and making sure we had a thorough understanding of the app and its relation to conversion therapy, we've decided to remove it from the Play Store, consistent with other app stores," the company said in a statement to Axios.
Though initial search mechanisms generally didn't lead researchers to conversion therapy providers, Facebook and Twitter's algorithms did lead users down a dangerous conversion therapy "rabbit hole" once they found a provider, the report found.
The Blade could not reach Meta (Facebook) and Twitter for comment.
Last year, a Reuters report detailed how even though Facebook banned conversion therapy, the debunked practice continued to thrive in Arabic.
"Facebook led me to conversion therapy, and I'm not alone," said Omar, an Egyptian man who turned to Facebook when he began feeling sexually attracted to other men. He requested Reuters use only his first name because he has not yet come out to his family.
Though GPAHE's report did not study Arabic languages, it did find that languages other than English yielded more harmful search results.
In all languages and countries, GPAHE found that search results from Microsoft's Bing and Amazon's Silk and Alexa were "significantly less authoritative."
"These companies are rarely, if ever, challenged on their search algorithms despite serving hundreds of millions of people worldwide," the release said.
GPAHE suggested that Bing and Silk create search algorithms that surface authoritative information. In addition, Amazon should remove conversion therapy providers from the Smile program, the group said.
Both Microsoft and Amazon did not immediately return requests for comment.
Amazon has had a checkered past with anti-LGBTQ content, especially on its web store. However, the company did stop selling books prompting conversion therapy in 2019.
"It's time for the major internet and social media companies to wake up to their role in promoting harmful practices and disinformation," the report read. "Conversion therapy is dangerous. If someone is searching for this material on any internet platform, they should only find authoritative results that document the therapy's harms."
The group also found a "highly problematic" difference between results in English and Swahili in Kenya. Search results in English led to a mix of trustworthy and false information, while results in Swahil lead to material that disparages and mocks LGBTQ+ people and calls conversion therapy repuatable.
"Even the Wikipedia page in Swahili in Kenya is filled with hateful disinformation," a GPAHE press release read.
German search results yielded mostly accurate information about conversion therapy. The group said this was likely due to Germany's conversion therapy ban and strict hate speech laws.
"Unlike what GPAHE found in most other countries and languages, Google searches in German for various conversion therapy terms came up almost entirely with authoritative results," the report read.
However, the group did find one exception in searching "reintegrative therapie." The search term populated reintegrativethereapy.com, a conversion therapy provider, in all of the first four results. But mostly trustworthy information follows.
Using terms such as "reintegrative therapy" or "unwanted same-sex attraction" is a common way for conversion therapy providers and proponests to evade safeguards and prompt their content. According to the GPAHE report, such search terms led almost exclusively to unauthoritative and harmful disinformation.
GPAHE suggested that tech companies incorporate the terms "same-sex attraction" and "reintegrative therapy" into the algorithms to increase reliable and safe results.
Another method conversion therapy supporters use is hiding behind a so-called religious imperative or claiming that they are protecting kids, the report said.
"As conversion therapy providers constantly rebrand their malicious efforts and introduce new terms, tech companies need to keep up to protect their users," said Via.
GPAHE has sent its report to tech companies and will follow up with each over the coming months.
GPAHE added that it "hopes that the report will help tech platforms flag or ban harmful material and serve as an additional authoritative resource for those who search for these organizations or conversion therapy information in general."
Many of the world's most surfaced conversion therapy providers were detailed in the group's second report, "Conversion Therapy Online: The Players." GPAHE specifically laid out 25 organizations and their "sophisticated and extensive" online presence.
The report found that these providers are interconnected and are essentially composed of three major networks: the Alliance for Therapeutic Choice and Scientific Integrity, Core Issues Trust and Exodus Global Alliance.
These groups have moved into the space, rebranding in a process known as "rainbow-washing," where they claim to be "friends of the LGBTQ+ community" and feature "younger, hipper, more diverse faces," according to GPAHE. The groups say they are "victimized by modern society," co-opting ​​the "language of the LGBTQ+ rights movement to assert liberation for what they call the X-LGBT community."
According to the report, "rainbow-washing" particularly aims at the trans community for conversion to cisgender identities.
"In recent years, proposed bans on conversion therapy have motivated providers to organize and up their legislative and litigation games," the report read. "Their activities are bolstered and promoted by powerful social conservative organizations and relatively new X-LGBT groups, such as the Changed Movement, in various countries."
Of the 25 groups named by GPAHE, 13 were based in the U.S., the most of any country. The states they were located in included Utah, Florida, Virginia, Colorado, Kentucky, California, Missouri, Connecticut, Tennessee and Michigan.
Other top conversion therapy organizations were located in Northern Ireland, Brasil, Mexico, Germany, England, the United Kingdom, Switzerland and Norway. Others did not have a specific location listed.
In addition to websites, many of the groups were also on Facebook. Some of the anti-LGBTQ organizations were also on Instagram, YouTube and Twitter.
"Getting rid of this harmful material online is an important step toward creating a society where LGBTQ+ people are accepted and loved and nobody feels like they want or need to change who they are," said Heidi Beirich, report co-author and co-founder of GPAHE. "No more hate. That's the overall goal."
Catholic Diocese suggests raped altar boy enjoyed sex with priest
Catholic church seeks to avoid legal responsibility by suggesting victim of horrific sexual abuse by priest is gay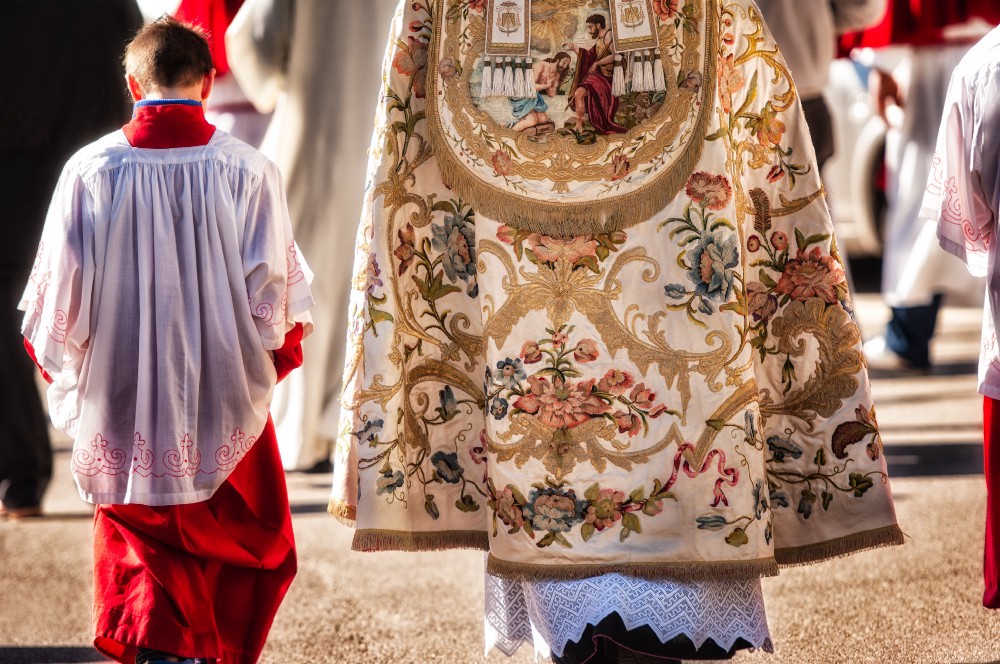 By James Finn | BIELSKO-ZYWIEC, Poland – My headline is neither satire nor hyperbole, its literal truthfulness sheds much light on the harm of traditionalist-Christian sexual teachings. When Roman Catholic Bishop Roman Pindel first met with Janusz Szymik, the bishop expressed compassion for the man repeatedly raped as an altar boy by a priest in the Polish diocese of Bielsko-Żywiec, which Pindel heads.
What the bishop did next shocked and angered Janusz, in the process illustrating how the Roman Catholic hierarchy's condemnation of LGBTQ people can blind them to the difference between healthy consensual sex and rape.
First, the story of a boy raped by a priest
Janusz, who is now 48 year old, was an altar boy of 12 in 1980s Poland when his priest and confessor (who has been named only as Jan W. due to Polish privacy law) began sexually abusing him. The "relationship" continued for years, with the priest often meeting the boy off Church property, taking him on outings, buying him gifts, and molesting him.
Janusz first reported the abuse in 2015, later giving testimony against the priest in a Church tribunal that ended with his rapist being barred from public ministry for five years, though not removed from the priesthood. He is living "in isolation" for the same five-year period, which is set to end sometime this year.
The priest did not face criminal punishment, reportedly due to Polish statute of limitation restrictions.
Janusz recently filed a civil suit against the Bielsko-Żywiec diocese. He says he was motivated by the Church trial's lenient sentence, the probability that restrictions on his rapist's public ministry would soon be lifted, his strong suspicion that he was not the only victim, and his fears Jan W might victimize more children in the future.
Bishop Pindel's response was to suggest Janusz was gay and had enjoyed being molested
NotesFromPoland and the Polish Onet news portal have published details of a response the Bishop Pindel's diocese sent to the civil court overseeing the case:
The diocese wants the court to hear "evidence from an expert sexologist on the determination of the claimant's sexual preferences, in particular determination of the claimant's sexual orientation."
The diocese wants the victim questioned about his "relationship" with the priest, including him "showing pleasure in maintaining an intimate relationship with Jan W." and even "deriving benefits," including "material benefits."
The diocese told the court it "denies that the relationship was based on enslavement or incapacitation; on the contrary: it was voluntary and based on mutual benefits."
Any sexual contact (if any) that took place off Church property is not the legal responsibility of the diocese.
The diocese proposes to the court that the priest's testimony during clerical proceedings should be taken as credible over the victim's, that the court should presume sexual contact began when Janusz was 16 rather than 12 as he claims.
Compassion morphs into accusations of lying and prostitution
The compassion Bishop Pindel initially offered Janusz morphed into something far darker. The bishop filed documents in open court dismissing Janusz as a liar and (implicitly) a prostitute who in his late teens took material advantage of a priest. In a nation where being gay is highly stigmatized and socially damaging, the bishop asked the court to order a psychological evaluation to determine if Janusz is gay.
After Onet and other media raised the alarm, the diocese apologized in a public statement, according to ABC News: "We apologize to Janusz and to all who have been scandalized," reads the statement, specifying that the diocese response to the lawsuit should not have included questions about the victim's sexuality or have suggested that he drew pleasure from contact with the priest.
The statement did not include an apology for implications that Janusz lied about being 12 years old when the priest began sexually abusing him. The statement did not retract the diocese position that the priest's actions off Church property were not the Church's legal responsibility.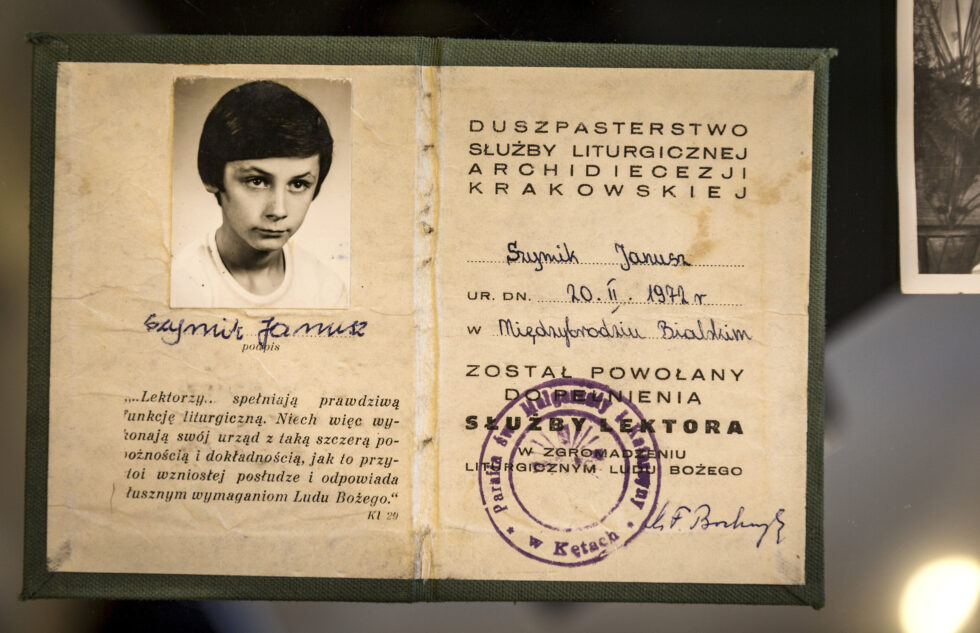 None of this is unusual. Traditionalist Catholics are often blinded by dogma.
To their credit, some Polish bishops have spoken out strongly against Bishop Pindel, pressuring him to apologize, but this case begs close examination. First, the wording of the Pindel's apology, for those not familiar with Roman Catholic language, is highly suspect. He apologized for "scandalizing" people, not for his actions alone. This may seem like a trivial distinction, but it's critical.
Scandal, in Catholic teaching, is a "sin" defined as an act that "leads people to move away from Jesus Christ and the salvation he offers us." Scandal in its most straightforward Catholic sense might consist of a respected Catholic leader claiming Church teachings are wrong. As an illustration, many Catholic bishops in the U.S. accuse President Biden of the sin of scandal because he politically supports the right of women to choose abortion.
In a more nuanced sense, however, scandal is often defined as truthful statements that lead people away from the Church. So when Bishop Pindel apologizes because people have been "scandalized," he sidesteps. Does he believe his statements and actions were wrong on their own? That's impossible to know.
When any sex outside heterosexual marriage is a grave sin, moral recognition of abusive sexuality can evaporate
Let's talk about moral distinctions in a minute. First, some background. Catholic dogma holds that gay people commit acts of "grave depravity" when we have sex with our partners, no matter how loving, committed, or healthy our relationships may be. Dogma holds that we are "intrinsically disordered," or in alternate language, "ordered toward an intrinsic moral evil."
Catholic bishops in Poland aggressively promote those teachings, cooperating hand-in-glove with the right-wing Law and Justice Party as it passes laws to deny common civil liberties to LGBTQ people and encourages cities and political regions to declare themselves "LGBT Free Zones."
Catholic bishops in Poland frequently indulge in incendiary language against transgender and gay people, even equating calls for equality with the oppression Poles experienced under Cold War Soviet domination. In 2019, riots broke out againt LGBTQ Pride parades, with observers in Poland and around the world blaming much of the violence on Church incitement. In the aftermath of the violence, the Church's most prominent bishops doubled down on fiery language. Bishops even spoke up in support of an Ikea employee fired for posting on a company intranet that the Bible calls for LGBTQ people to be put to death.
Consent and rape lose meaning when gay people are evil by definition
Here's the key to this whole mess: When you see gay people as being intrinsically evil, consent and love can fail to hold meaning. I'm reminded of a huge Italian scandal a few years ago that started out when teenage seminarians (candidates for the Catholic priesthood) complained that some of the adults who ran their residential school were sexually abusing them.
The boys who complained of the abuse ranged in age from 12 to 17, and their complaints were credible enough to prompt a major investigation, the results of which I read a few years ago. Without bogging down in detail, the investigation quickly expanded from an effort to identify and punish adults who abused children into a wide dragnet for gay priests. Most of the report's pages focused on priests who had consual sex with other priests and even on boys who consensually experimented with other boys, some of whom were severely punished. Consent was rarely mentioned in the report. The inability of children to consent to adults was largely overlooked.
The underage victims of abuse were not exactly forgotten, but they got very short shrift as the Church ran in circles screaming and shouting about gay priests breaking their celibacy vows.
The Catholic priests who ran the investigation seemed almost incapable of morally distinguishing between consensual sex and coercive molestation.
Bishop Roman Pindel in Poland seems to be stuck in a similar moral paradigm
It's fine that he apologized, but his initial positions are illuminating and disturbing. In his mind, apparently, if Janusz really was gay, and if he enjoyed some of his sexual experiences or other experiences with the priest Jan W, then the two them are on an equal moral footing, both intrinsically disordered people committing acts of grave depravity for which they are equally culpable.
The bishop doesn't talk about consent or the inability of a child or adolescent to consent to a powerful adult. He doesn't accept responsibility for a priest in his diocese abusing a child, because in his mind, the sin that counts most here is the sin of homosexuality.
He's blinded at least partially to the real crime, because of Church dogma that teaches that sexual love between two people of the same sex can never be positive and healthy. Why worry about consent when it's all grave depravity anyway?
Meanwhile, Janusz's biggest concerns are unaddressed.
His rapist got a slap on the wrist. Other victims are still out there. Children may continue to be at risk when Jan W's suspension ends in coming months. The Bishop of Bielsko-Żywiec has demonstrated little to no concern about any of that, apparently owing to Church culture and teachings.
The Church is wrong. We LGBTQ people are not evil, are not disordered , and do not commit acts of grave depravity.
The Church's error leads them not only to wrong LGBTQ people but often to fail to grapple with real sexual abuse.
*********************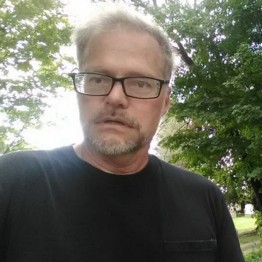 James Finn is a former Air Force intelligence analyst, long-time LGBTQ activist, an alumnus of Queer Nation and Act Up NY, a frequent columnist for the LA Blade, a contributor to other LGBTQ news outlets, and an "agented" but unpublished novelist. Send questions, comments, and story ideas to [email protected]
********************
The preceding article was previously published by Prism & Pen– Amplifying LGBTQ voices through the art of storytelling and is republished by permission.
Fox News leads hate campaign against trans college swimmer Lia Thomas
Fox figures repeatedly deadnamed and misgendered Thomas and used the story to attack gender-affirming health care


By Mia Gingerich & Alex Paterson | WASHINGTON – As part of its campaign to vilify transgender athletes in order to malign the trans community as a whole, Fox News has obsessively covered University of Pennsylvania swimmer Lia Thomas.
From December 3 through January 12, the network aired 32 segments on Thomas' swim career. Throughout Fox's coverage of the story, hosts and guests spewed dehumanizing rhetoric about Thomas and went so far as to assert that "this is like everyone has taken a crazy pill and no one wants to admit that this is wrong."
During an early December swim meet, Thomas came in first place in the 500-yard freestyle, 200-yard freestyle, and 1,650-yard freestyle races, setting conference records in each event. Thomas' performance drew the ire of conservative pundits intent on framing her success as symptomatic of the purportedly unfair advantage trans women have when competing in women's sports.
Thomas has exceeded the rules of National Collegiate Athletic Association (NCAA), which require her to be on testosterone suppressants for at least a year prior to competing, and has the support of the Ivy League conference and her school.
Nevertheless, Fox News relentlessly framed Thomas' participation as a dire threat to women's sports – even when she did not win. During a January 8 swim meet, Thomas placed sixth in the 100-yard freestyle with Iszac Henig placing first (Henig is a trans man competing on the women's team as he has put off hormone replacement therapy for now.)
Fox News has an extensive history of spewing anti-trans rhetoric and in recent years has focused that hate toward individual trans athletes. In 2021, the network aired more segments on trans athletes in just the first three months of the year than it had in the previous two years combined.
Fox News has aired 32 segments discussing Lia Thomas since December 3
From December 3, when Fox first mentioned her after she won a swim race, through January 12, Fox News aired 32 segments that discussed Thomas' swim career. Key findings include:
(In accordance with the Trans Journalists Association style guide, Media Matters has replaced Thomas' deadname and pronouns in the quotes below.)
Fox's so-called "straight news" programs aired 9 segments about Thomas, accounting for over one-fourth of the total segments. The remaining 23 segments were from its opinion programs.
Fox & Friends and its weekend counterparts as well as Fox & Friends First, the network's weekday early morning show, together aired the most segments (12) about Thomas. America's Newsroom With Bill Hemmer & Dana Perino aired the second-most segments on the topic (9), followed by The Ingraham Angle (4), and Tucker Carlson Tonight (3).
Fox News figures repeatedly deadnamed and misgendered Thomas. Deadnaming and misgendering are forms of harassment that involve using a trans person's prior name against their wishes or referring to them as the incorrect gender. Misidentifying trans people goes against best practice journalistic standards.
Lawyers and clients from the extreme anti-LGBTQ group Alliance Defending Freedom appeared on Fox News during three of the segments about Thomas. During the December 14 edition of The Ingraham Angle, ADF lawyer Christiana Holcomb misgendered trans athletes and fearmongered that "woke ideologues are silencing women like these University of Pennsylvania athletes for saying no to men in their sports."
Fox's coverage of the story was rife with anti-trans hate and dehumanizing rhetoric about Thomas. On January 9, a day after Thomas placed sixth in the 100-yard freestyle, right-wing pundit Buck Sexton decried the impacts of "the trans agenda" on women's sports and lamented, "We now in the news business are all using female pronouns for males as just a matter of course. I don't know why we have conceded that either." On that same day, Fox host Rachel Campos-Duffy misgendered Thomas and claimed, "Everybody sitting there in the stands is participating in this lie. Lia is not a woman."
Fox hosts and guests also used the story to fuel broader anti-trans attacks, including lying about best-practice health care and promoting conversion therapy. During a January 11 Fox & Friends segment, right-wing writer Cynthia Millen lied that "statistics have shown that if a teenager with gender dysphoria is allowed to work through it with proper therapy, they end up not wanting to transition when they are adult." Millen also falsely claimed that gender affirming health care "involves mutilation of the body." Fox dubiously referred to Millen as a mere "former USA Swimming official" even though she is also a writer for the website Catholic Stand, where she has documented extreme views on reproductive health care, same-sex couples, and critical race theory.
In reality, gender-affirming medical care for trans people is accepted as a safe, effective, and lifesaving treatment that is widely supported by medical professionals and yields clear mental health benefits.
On the December 7 edition of Tucker Carlson Tonight, Carlson brought on Kara Dansky from the anti-trans organization Women's Human Rights Campaign. Dansky argued against federal protection for trans students along with trans inclusion in women's restrooms and prisons, even going on to argue against the word transgender itself, saying, "Republicans are holding the line on material reality. All of that goes out the window when you use the word like transgender. It just doesn't exist, and I'm begging viewers to stop using it."
Right-wing media are leveraging the story to fuel broader anti-trans attacks
Fox hosts were not alone in exploiting Thomas' story to push transphobic talking points. Conservative radio host Clay Travis tweeted out an article on Thomas from his website OutKick.com that deadnamed her and claimed the NCAA's policy on trans athletes was to tell "biological women … to suck it up and deal with it." Travis also appeared numerous times on Fox News to comment on the story and argue against trans inclusion in sports.
Right-wing print and online outlets struck a similarly antagonistic tone, including Townhall, the New York Post, and the Washington Examiner. The Examiner ran an online piece titled "Liberals paving the way to turn women's swimming into more men's swimming," in which writer Christopher Tremoglie claimed that "in the wake of this transgender destruction, collegiate females are the collateral damage."
Other right-wing cable networks also saw the story as an opportunity to elicit anger in their base, with Newsmax's Chris Salcedo saying on his show that Thomas competing was a "new form of political correctness being pushed exclusively by socialist Democrats." One America News Network host Dan Ball said of Thomas' participation, "Speaking of things that just aren't right, like a grown man trying to have sex with teenagers, … how about a real biological man beating women, all women, in their own sporting events? That's not right either."
Far from hollow attacks, this sort of rhetoric goes hand-in-hand with legislative efforts by conservative lawmakers to pass further restrictions on the rights of trans youth, with trans student participation in sports a key target. After 2021 saw a historic number of bills targeting trans kids introduced in state legislatures, the threat remains high as 25 bills specifically targeting trans student athletes are currently being considered in state legislatures across the country.
A recent poll from the Trevor Project shows how this new reality can impact the lives of trans youth, with 85% of transgender and non-binary youth saying debates around these bills have negatively impacted their mental health. As long as right-wing media continue to capitalize on stories like Lia Thomas', manufacturing outrage with misinformation and hate, trans children will remain casualties in Fox News' culture war.
Methodology
Media Matters searched transcripts in the SnapStream video database for all original programming on Fox News Channel for any of the terms "Lia Thomas," "Leah Thomas," or "gender" or any variation of the term "trans" within close proximity of any of the terms "Penn," "UPenn," or "NCAA" or any variation of the word "swim" from 4 a.m. EST December 3, 2021, through midnight January 12, 2022.
We included segments, which we defined as instances when Lia Thomas was the stated topic of discussion or when we found significant discussion about Thomas. We defined significant discussion as instances when two or more speakers in a multi-topic segment discussed Thomas with one another. We did not include mentions, which we defined as instances when a single speaker mentioned Thomas without another speaker engaging with the comment, or teasers, which we defined as instances when the anchor or host promoted a segment about Thomas scheduled to air later in the broadcast.
We split Fox programs into "news" and "opinion" sides. We defined "news" programs as those with anchors, such as Bret Baier or Shannon Bream, while we defined "opinion" programs as those with hosts, such as Tucker Carlson or Laura Ingraham, at the helm. We used the designations from each anchor or host's author page on FoxNews.com. We also considered the format of the program; we defined those using a panel format, such as Outnumbered and The Five, as opinion programs.
**********************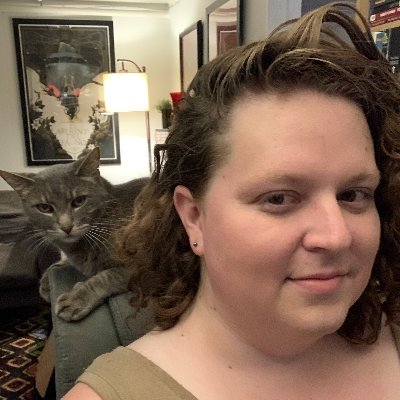 Mia Gingerich is a researcher at Media Matters. She has a bachelor's degree in politics and government from Northern Arizona University and has previously worked in rural organizing and local media.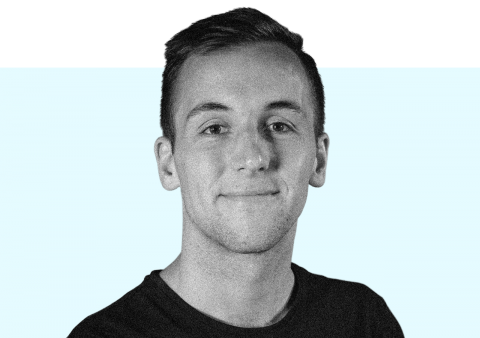 Alex Paterson is a researcher for the LGBTQ program at Media Matters, where he has worked since 2019. Alex holds a bachelor's degree in economics from Montana State University and has a background in LGBTQ advocacy, including previous work at the National LGBTQ Task Force and the U.S. Department of Health and Human Services.
********************
The preceding article was previously published by Media Matters for America and is republished by permission.