10 top international LGBTQ+ news stories of 2021
The Biden administration's pledge to champion LGBTQ rights abroad was the dominant international story in 2021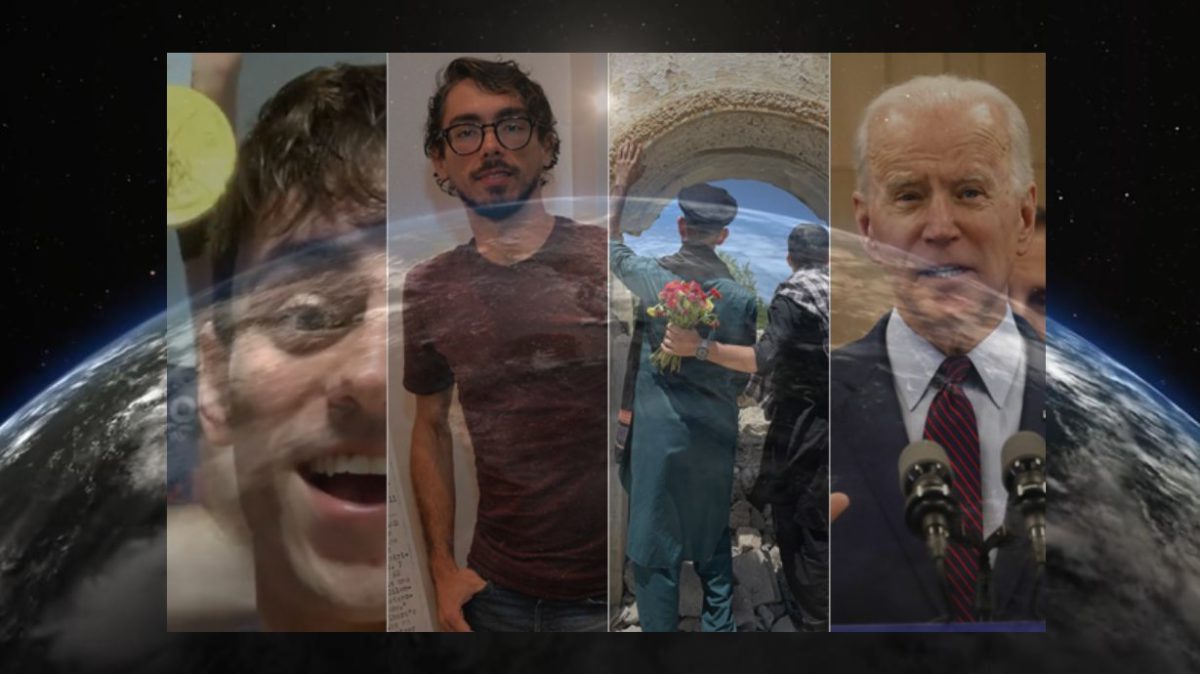 WASHINGTON – The Biden administration's pledge to champion LGBTQ rights abroad was the dominant international story in 2021, but anti-LGBTQ crackdowns and efforts to expand rights also made headlines around the world over the past year. Here are the top 10 international stories of 2021.
#10: Botswana Court of Appeals decriminalizes same-sex sexual relations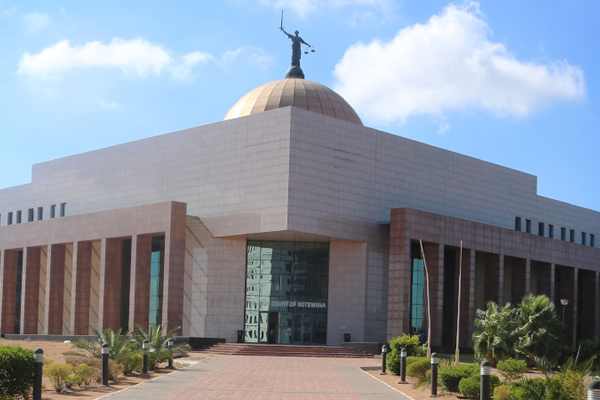 The Botswana Court of Appeals on Nov. 29 upheld a ruling that decriminalized consensual same-sex sexual relations in the country.
Lesbians, Gays and Bisexuals of Botswana (LEGABIBO) challenged the colonial-era criminalization law.
Botswana's High Court in 2019 unanimously ruled the law was unconstitutional. The Batswana government appealed the decision.
"Today is a momentous day in history, a victorious win in ascertaining liberty, privacy and dignity of the LGBTIQ persons in Botswana and definitely, this judgement sets precedence for the world at large," said LEGABIBO CEO Thato Moruti after the Court of Appeals ruling.
#9: LGBTQ athletes compete in Summer Olympics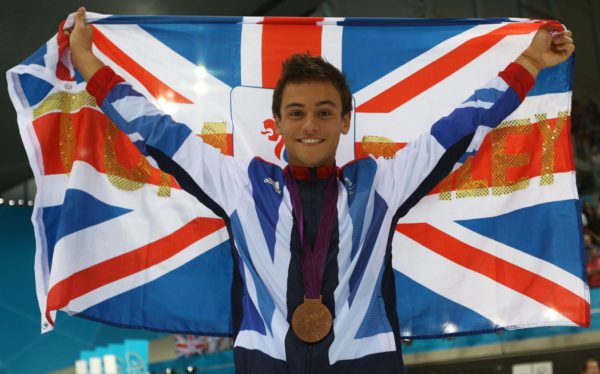 A record number of openly LGBTQ athletes competed in the Summer Olympics in Tokyo.
Laurel Hubbard, a weightlifter from New Zealand, became the first out trans person to compete in any Olympics. Quinn, a non-binary trans person who is a member of the Canadian women's soccer team, won an Olympic gold medal.
Tom Daley, a British Olympic diver who is married to Dustin Lance Black, also medaled during the games.
#8: LGBTQ activists, journalists arrested in Cuba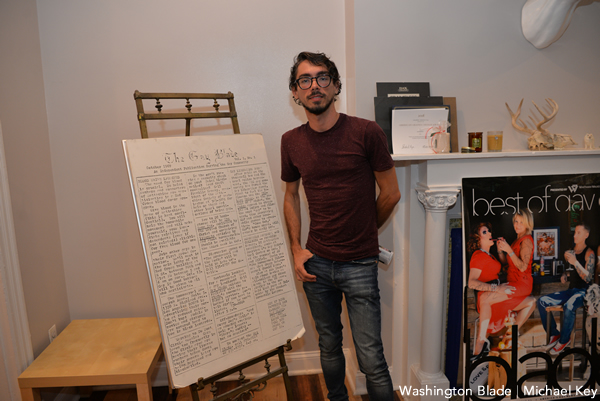 LGBTQ activists and journalists were among the hundreds of people who were arrested during anti-government protests in Cuba on July 11.
Maykel González Vivero, director of Tremenda Nota, the Washington Blade's media partner in Cuba, was violently arrested near Havana's Revolution Square during one of the protests.
Yoan de la Cruz, a gay man who live-streamed the first protest that took place in San Antonio de los Baños, remains in custody. He faces an 8-year prison sentence.
The protests took place against the backdrop of mounting food shortages, a worsening economic crisis, human rights abuses and criticism over the government's response to the pandemic. Thousands of Cuban Americans on July 26 marched to the Cuban Embassy in D.C. in support of the protesters.
#7: Gay Games in Hong Kong remain in doubt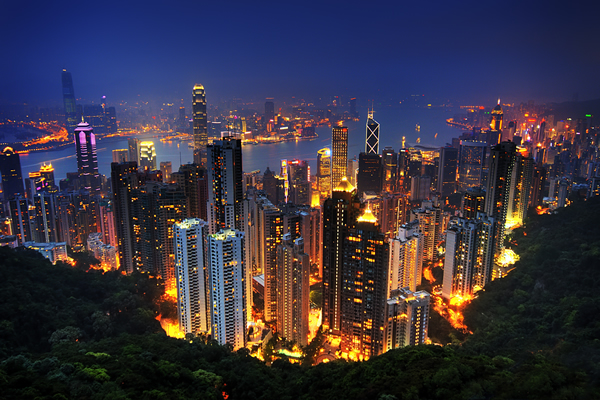 The 2023 Gay Games that are scheduled to take place in Hong Kong remain in doubt amid growing concerns over China's human rights record.
Gay Games Hong Kong in September postponed the event until 2023 because of the pandemic.
Hong Kong's National Security Law, which human rights activists say makes it easier for authorities to punish anyone in the former British colony who challenges the Chinese government, took effect in 2020. Upwards of 2 million Hong Kongers took part in pro-democracy protests the year before.
The Women's Tennis Association has suspended tournaments in Hong Kong and throughout China in response to the disappearance of Peng Shuai, a Chinese tennis star, after she publicly accused former Vice Premier Zhang Gaoli of sexual assault. Diplomats from the U.S. and other countries will also boycott the 2022 Winter Olympics in Beijing.
"The Federation of Gay Games continues to monitor the situation in Hong Kong regarding COVID-19, the National Security Law and all other aspects that affect the safety and security of our event," Sean Fitzgerald, co-president of the Federation of Gay Games, told the Blade in a statement after the Women's Tennis Association announced it had suspended all of its tournaments in China. "We are committed to hosting Gay Games 11 in Hong Kong in November 2023."
#6: Anti-LGBTQ crackdowns continue in Hungary, Poland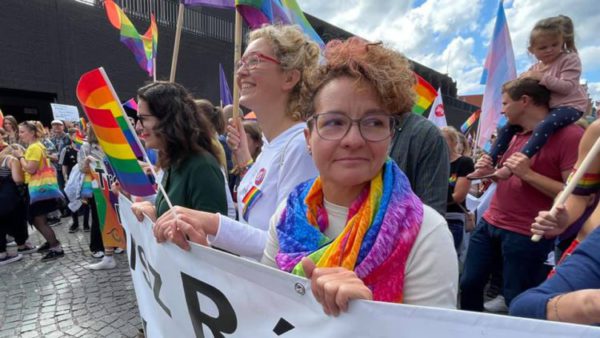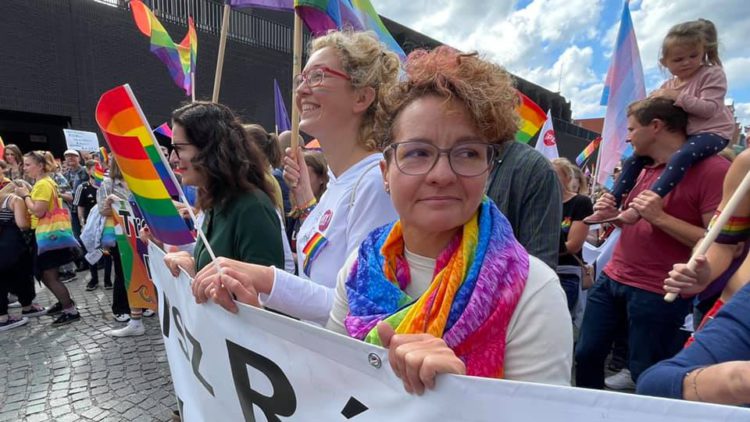 The governments of Hungary and Poland in 2021 continued their anti-LGBTQ crackdowns.
The European Commission in July announced legal action against Hungary after a law that bans the promotion of homosexuality and sex-reassignment surgery to minors took effect. Hungarian lawmakers in November approved a resolution that paves the way for a referendum on LGBTQ issues.
The European Commission in September threatened to withhold funds from five Polish provinces that have enacted so-called LGBTQ "free zones." Polish lawmakers have also sought to ban Pride marches and other pro-LGBTQ events.
#5: LGBTQ candidates elected throughout the world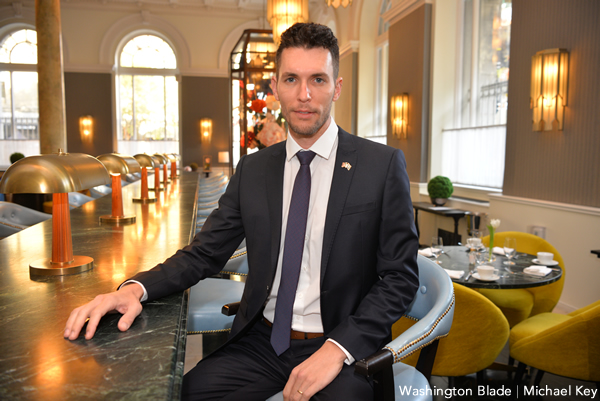 LGBTQ candidates won elections throughout the world in 2021.
Two transgender women — Tessa Ganserer and Nyke Slawik — won seats in the German Parliament in September. Emilia Schneider in November became the first openly trans person elected to the Chilean congress.
Victor Grajeda in November became the first openly gay man to win a seat in the Honduran congress.
Openly gay Deputy Israeli Foreign Minister Idan Roll is the youngest person in his country's new government that formed in June after long-time Prime Minister Benjamin Netanyahu's ouster. Israeli Health Minister Nitzan Horowitz is also openly gay.
#4: Efforts to ban conversion therapy gain traction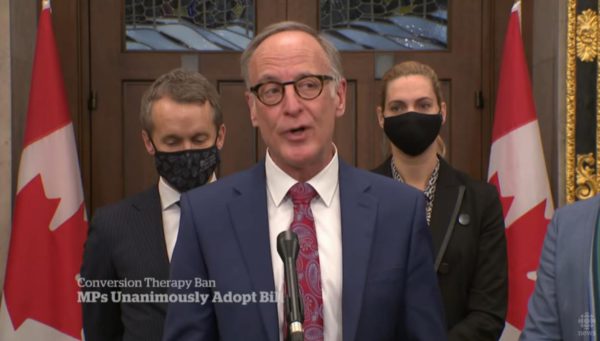 More countries moved to ban so-called conversion therapy in 2021.
A Canadian law that prohibits the widely discredited practice in the country will take effect in January.
French lawmakers on Dec. 15 approved a bill that would ban conversion therapy in their country.
Measures to prohibit conversion therapy are also before legislators in Finland and New Zealand. The British Parliament in 2022 is expected to debate a bill that would ban conversion therapy in England and Wales.
Brazil and Malta are two of the countries that already ban conversion therapy.
#3: VP Harris acknowledges anti-LGBTQ violence as cause of migration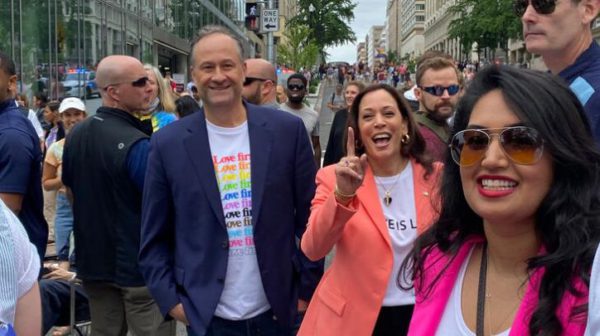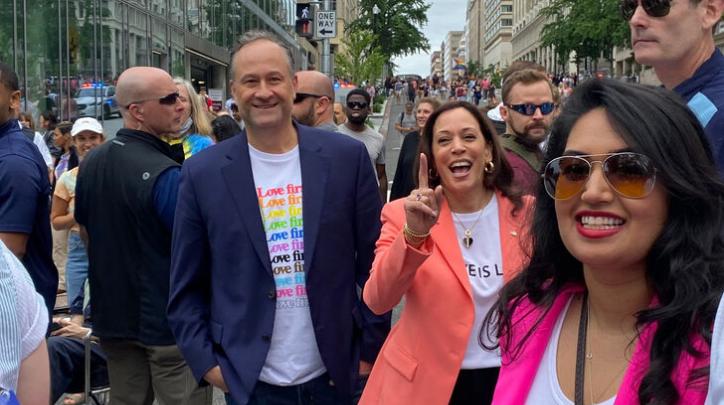 Vice President Kamala Harris throughout 2021 acknowledged that anti-LGBTQ violence is one of the "root causes" of migration from Central America.
Harris in June raised the issue during a meeting with Visibles Executive Director Daniel Villatoro, Ingrid Gamboa of the Association of Garifuna Women Living with HIV/AIDS and other Guatemalan civil society members that took place in Guatemala City. State Department spokesperson Ned Price, who is openly gay, a few weeks earlier told the Blade that protecting LGBTQ migrants and asylum seekers is one of the Biden administration's global LGBTQ rights priorities.
Immigrant rights activists who remain critical of the Biden administration's immigration policy note Title 42, a Centers for Disease Control and Prevention rule that closed the Southern border to most asylum seekers and migrants because of the coronavirus pandemic, remains in place. The so-called Remain in Mexico policy that forces asylum seekers to pursue their cases in Mexico has also been reinstated under a court order.
"To be a trans person is synonymous with teasing, harassment, violence and even death," Venus, a transgender woman from La Ceiba, Honduras, told the Blade in July during an interview in the city.
#2: LGBTQ Afghans desperate to flee after Taliban regains control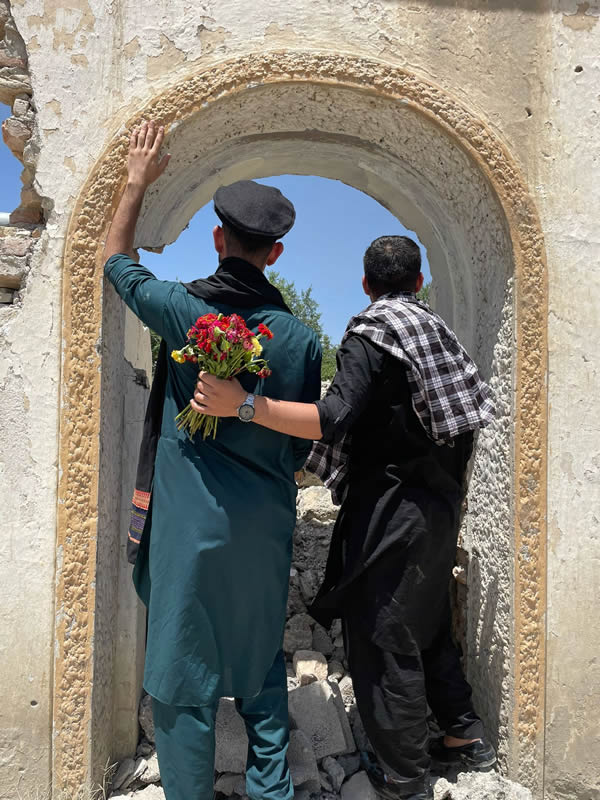 LGBTQ Afghans remain desperate to flee after the Taliban regained control of the country on Aug. 15.
Two groups of LGBTQ Afghans that Stonewall, Rainbow Railroad and Micro Rainbow evacuated with the help of the British government arrived in the U.K. in the fall. Some of the Afghan human rights activists who Taylor Hirschberg, a researcher at the Columbia Mailman School of Public Health who is also a Hearst Foundation scholar, has been able to help leave the country since the Taliban regained control of it are LGBTQ.
A Taliban judge in July said the group would once again execute gay people if it were to return to power in Afghanistan. Rainbow Railroad and Immigration Equality are among the groups that continue to urge the Biden administration to do more to help LGBTQ Afghans who remain inside the country.
#1: Biden commits U.S. to promoting LGBTQ rights abroad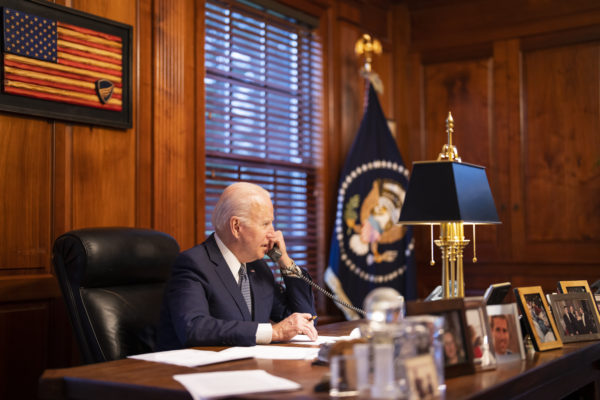 The Biden administration in February issued a memorandum that committed the U.S. to promoting LGBTQ rights abroad.
State Department spokesperson Ned Price, who is gay, in May told the Washington Blade the decriminalization of consensual same-sex sexual relations is one of the five global LGBTQ rights priorities for the Biden administration.
The White House in June named then-OutRight Action International Executive Director Jessica Stern as the next special U.S. envoy for the promotion of LGBTQ rights abroad. The State Department in October announced it would issue passports with an "X" gender marker.
Fox host says no link between Club Q shooting & hate speech
Carlson pushes back on those who called out the link between anti-LGBTQ rhetoric and anti-LGBTQ violence like Saturday's attack in Club Q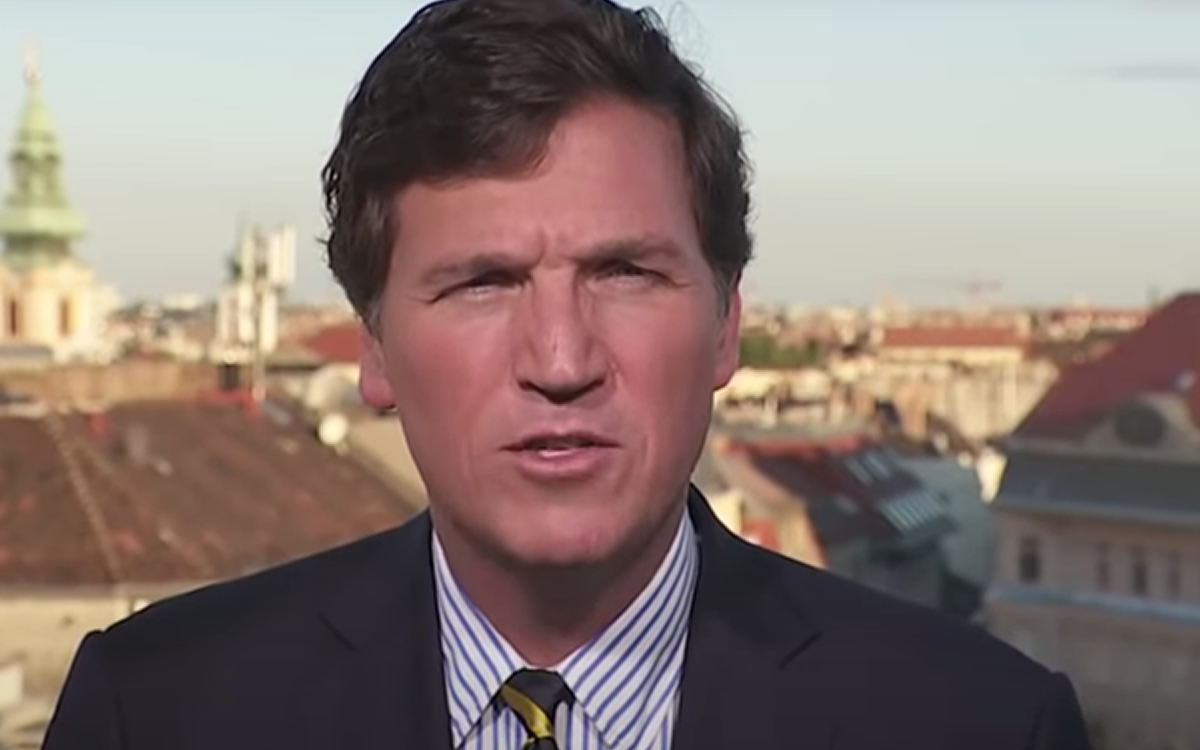 WASHINGTON – Shortly after five people were murdered and dozens injured over the weekend when a gunman opened fire in a Colorado Springs LGBTQ nightclub, Fox News host Tucker Carlson defended his and his allies escalating use of incendiary anti-LGBTQ rhetoric.
During his show on Monday night, Carlson inveighed against individuals and groups that responded to the tragedy by pointing out the link between acts of violence motivated by hate and the spread of inflammatory lies about LGBTQ people, often by public figures on the right.
"These horrifying murders in Colorado over the weekend quickly became a pretext for yet more censorship of your speech," Carlson said. "You are responsible for this, they told you, because you said the wrong thing."
Carlson then accused the groups and individuals that he said were calling for "censorship" — in this case, the LGBTQ community and its allies — of engaging in, perpetuating, or suborning the "genital mutilation" and sexual abuse and exploitation of children.
"This is exactly the kind of false and inflammatory rhetoric that willfully misinforms the public and encourages violence," responded GLAAD, a nonprofit that fights the spread of defamatory anti-LGBTQ rhetoric in media and entertainment.
Carlson's statements during the segment were irresponsible, absurd, and cruel, containing lies that are pathetic, dangerous, and a threat to public safety, GLAAD said, in a statement shared with the Washington Blade. "This program, hosts and pandering guests are part of the problem and they just don't care," the group added. "Viewers and Fox News should."
The expectation should be that in the aftermath of a tragedy like the shooting at Colorado Springs' Club Q, media figures would focus on the actual victims and the local communities that were impacted rather than doubling down on dangerous misinformation and hate as Carlson did, Media Matters LGBTQ Program Director Ari Drennen told the Blade by phone on Tuesday.
Media Matters, which tracks and monitors extremism and hate spread by right-wing news outlets and on social media, has documented Carlson's extensive history of propagating malicious lies about LGBTQ people while simultaneously casting himself, his viewers, and his supporters as the truly aggrieved; or the "real" victims.
After his show aired on Monday night, other critics were quick to point out Carlson's history of attacking the LGBTQ community and its allies on his program, which is also chronicled in GLAAD's Accountability Project.
Just stop it, @TuckerCarlson. You know exactly why, and you've more than contributed to the problem. Stop spewing the nightly hateful and dishonest rhetoric (that you yourself argued legally can't be taken as truth), and then pretending you have no idea why these things happen. https://t.co/0MFeZqEzNr

— Spencer Davidson (@SDavidsonWKTV) November 22, 2022
Drennen said another manipulative tactic on display during Monday's segment was Carlson's seamless transitioning between and among different unrelated topics. The host began by denouncing the violence encountered by patrons on Saturday at the LGBTQ nightclub before switching to the medical interventions administered to trans youth and then addressing matters concerning child sexual exploitation and abuse.
The intended effect of this sleight of hand was to make these topics seem related, when of course they are not, Drennen said. Thus, Carlson has laid the groundwork to defend his and his ideological allies' attacks on LGBTQ people, having framed them as active participants in or complicit observers of crimes against children.
GLAAD and Media Matters dispel the dangerous anti-LGBTQ lies from Carlson's show
While Carlson did take the opportunity to go after President Joe Biden during the 15-minute segment about Saturday's shooting, he spent significantly less time on his argument that the president had opportunistically exploited the tragedy to call for a renewal of the federal assault weapons ban.
Instead, Carlson sought to deny the link between anti-LGBTQ language and anti-LGBTQ violence before doubling down on some of his most virulent lies and attacks against the community.
On Sunday, GLAAD President Sarah Kate Ellis responded to the Colorado Springs shooting with a statement on the well established relationship between acts of violence and inflammatory rhetoric. On his program the following day, Carlson said that Ellis had "declared that because of Saturday's shooting, you need to shut up while activist doctors mutilate children."
Also in Carlson's crosshairs was Boston Children's Hospital, which the host accused of "performing double mastectomies on children for no medical reason at all," adding, "There is no scientific justification for sexually mutilating kids. They are not doing it for a scientifically defensible reason."
As GLAAD noted in its statement Tuesday to the Blade, in reality, health interventions for trans minors as performed in U.S. hospitals follow the guidance of every mainstream American and overseas biomedical organization with relevant clinical knowledge and experience, including the Endocrine Society, the American Medical Association, the American Psychological Association, and the American Academy of Pediatrics.
Recommendations governing care for trans youth that are provided by these groups are backed by rigorous research. For example, the Endocrine Society's Clinical Practice Guidelines for Gender Dysphoria/Gender Incongruence contain more than 260 scientific studies.
None of the healthcare practitioners engaged in this evidence based care share "the grotesque fixation on children's body parts this [Carlson's] program continues to obsess over," GLAAD told the Blade.
"But it's not just the sexual mutilation of children in hospitals," Carlson said during the segment. "This is part of a larger trend and the trend is this: adults crossing the line, and it has always been a bright line into deep involvement with the sexuality of children.
The lone example Carlson cited as evidence was a controversial ad from Balenciaga that ran on Instagram and was subsequently removed. Drennen told the Blade that the media personality's aim was to perpetuate the idea that "the sexualization of children" is "part of a broader cultural force" despite the absence of any connection between LGBTQ people and the sexual abuse and exploitation of children.
"It can be true that the ad is in poor taste," Drennen said, but the onus isn't on queer people to police the luxury French fashion house's "weird ad buy." Nevertheless, she added, Carlson "wanted the take-away from viewers to be that something sinister is going on," ergo his inclusion of the topic in a segment about a facially unrelated matter: the massacre of LGBTQ people in a nightclub.
GLAAD's email to the Blade also noted that "experts in child abuse say smearing people with "groomer" rhetoric undermines the understanding of how predators abuse children." When the lie that LGBTQ people are likelier to abuse minors is circulated online, apart from the impact of that rhetoric on the LGBTQ community, it makes helping survivors more difficult, advocates say.
"It feels like child sex abuse prevention is being hijacked by people to fit an agenda that has absolutely nothing to do with preventing child sexual abuse," Jenny Coleman, director of Stop It Now!, a nonprofit working to stop the sexual abuse of children, told USA Today.
Ample evidence of link between hateful rhetoric and acts of violence
Following the tragedy over the weekend, the Human Rights Campaign (HRC) pointed out that "Nearly 1 in 5 of any type of hate crime is now motivated by anti-LGBTQ+ bias and reports of violence and intimidation against LGBTQ+ people have been making news across the country."
America's largest LGBTQ organization cited, as examples, incidents in which, "White nationalists targeted a Pride event in Idaho; Proud Boys crashed Drag Queen story hour at a local library in California to shout homophobic and transphobic slurs; and Boston Children's Hospital's patients and providers have found themselves the targets of multiple violent threats following a campaign of disinformation on Twitter."
According to the FBI, there have been dozens of bomb threats against Boston Children's, which has been targeted with "a sustained harassment campaign based on dissemination of information online" about health treatments for trans minors, Rachael Rollins, the U.S. attorney for Massachusetts, said.
All-ages LGBTQ events like family-friendly drag shows and drag queen story hours have also increasingly suffered campaigns of violent intimidation and harassment by far-right extremists, who are driven by online misinformation and disinformation accusing those involved in such events of sexualizing and "grooming" children.
Far-right YouTuber and former video journalist for Vice and Fusion TV, Tim Pool, implied the massacre at Club Q was justified or at least that it can be explained because the nightclub had an all-ages drag show planned for the following day.
"We shouldn't tolerate pedophiles grooming kids," he wrote on Twitter, where he is followed by more than a million users. "Club Q had a grooming event. How do [sic] prevent the violence and stop the grooming?"
The evidence is not just anecdotal. According to the Brookings Institution, a social science research think tank, "A range of research suggests the incendiary rhetoric of political leaders can make political violence more likely, gives violence direction, complicates the law enforcement response, and increases fear in vulnerable communities."
In the same statement addressing the Club Q attack, HRC explained the rise of hate and hate-motivated violence against LGBTQ people. "The highest known single-year total of fatal deaths of transgender and gender non-conforming people was in 2021, when at least 57 trans & gender non-conforming people were violently killed," the group wrote.
Clip from Nov. 21 episode of Tucker Carlson Tonight