Revisiting the top California news stories of 2021
The COVID drama, Newsom recall effort, 40th anniversary of AIDS pandemic, a USN ship honoring a gay pioneer- a benchmark year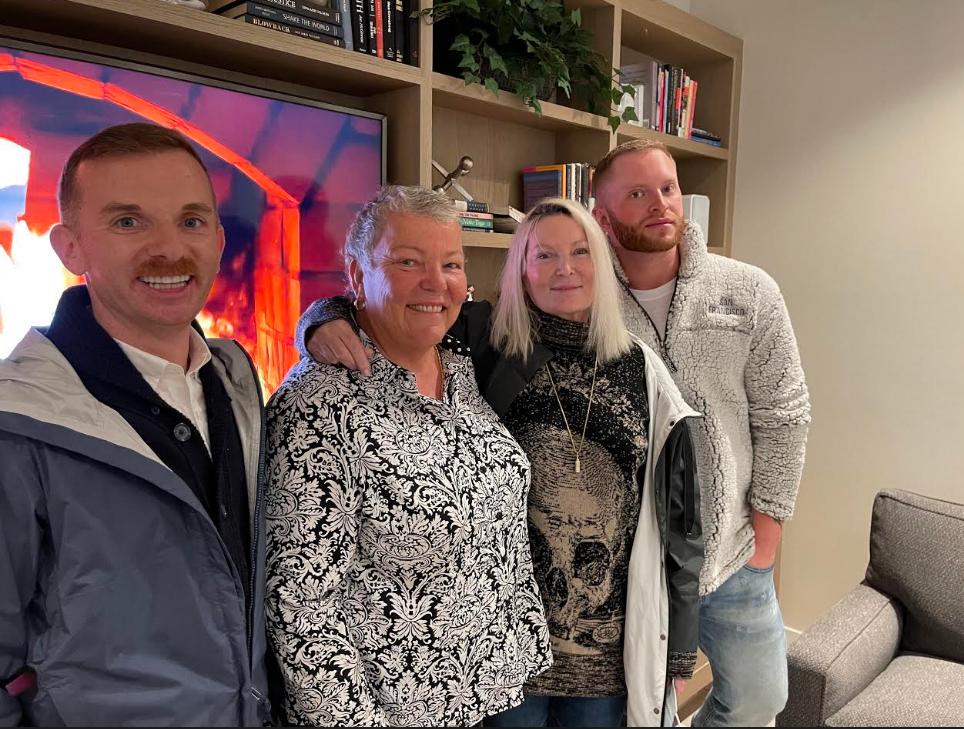 LOS ANGELES – This past year started with the initial roll-out of the Pfizer and Moderna vaccines to combat the coronavirus, which had a devastating effect on California and the nation as hundreds of thousands of Americans lost their lives in the pandemic. Hospitals were overwhelmed to the point of focused selective triage care with many in the Los Angeles region erecting overflow tents in parking garages and lots to handle the overflow.
There were so many deaths that local funeral homes and the medical examiner's offices in Los Angeles and neighboring Orange County acquired refrigeration trucks to deal with the crisis and influx of the dead. The state as a whole was still under lock down with masking requirements, safe distancing, remote office and schools a 'new normal' for Californians.
There were those who defied the mandates. The Blade started its 2021 coverage with gay circuit party impresario Jeffrey Sanker's Palm Springs based White Party Entertainment throwing a New Year's Eve weekend bash in Mexico, despite recommended Mexican public health guidelines and COVID-19 mandates. The outrage echoed across the Southland as well as nationally as pictures and stories of the event including the Blade's coverage went viral.
The LGBTQ community was deeply impacted by the pandemic as venerable bars, restaurants, and other community safe spaces shut down, unable to survive the economic disaster brought on by the pandemic.
Community leaders pled for people to maintain the COVID-19 mandates and get vaccinated as they became eligible. Los Angeles Mayor Eric Garcetti told Angelenos: "Nobody should be gathering at a big party, and nobody should be gathering in a small party, as well. These are the ways that this virus will spread to your loved ones. Some who won't be taken from us will spread to others and those people will be taken from us. It's all it takes to set off a dangerous and often deadly chain of events."
In a Jan. 15 op-ed, the mayor wrote, "I know there is some hesitation around this vaccine, particularly among Black and LGBTQ+ Angelenos. Generations of unequal access to quality care, rooted in systemic inequity, only deepened by COVID-19 … But I want to assure anyone reading: every vaccine reaching our communities is safe. … Our doctors, nurses, and paramedics are already receiving it, and our medical experts would not allow it into our hospitals if they didn't believe in it."
At the beginning of March a prominent resident of West Hollywood and a virtual icon in the LGBTQ movement passed away. Ivy Bottini, 94 was on the front lines fighting progressive causes from women's rights to LGBTQ+ rights. In 1983, Bottini founded AIDS Network LA, the first AIDS organization in Los Angeles. It served as a clearing house for collecting and disseminating information. In 1984, Bottini helped co-found AIDS Project Los Angeles, now APLA Health.
As the pandemic wore on last spring, the lack of the LGBTQ communities are still not being tracked in data collection frustrated and angered many including State Senator Scott Wiener who authored a bill last year that passed through the legislature and signed by Gov. Gavin Newsom in the fall of 2020 that mandates gathering sexual orientation and gender identity data related to the COVID testing in California.
The recall effort against Newsom picked up steam during the spring bringing swift condemnation and opposition from Equality California, LGBTQ lawmakers and community leaders plus LGBTQ+ elected officials throughout California.
Newsom said the effort to remove him from office was a "Republican recall" fueled by backers of former President Trump. "I am not going to take this recall attempt lying down," Newsom said in a tweet. "I'm going to fight because there's too much at stake in this moment."
The recall effort became a reality when by early May there were enough signatures to make it a ballot initiative. The Republican-led drive to remove Newsom from office stemmed from growing frustration over the state's response to the COVID-19 pandemic and what many voters felt were serious missteps in the governor's handling of the crisis.
By early summer, even with the state starting to open up and ease the COVID-19 restrictions, it also became apparent that the traditional annual celebration of Pride month was not going to happen again.
June also marked the 40th anniversary of the HIV/AIDS pandemic. In a month-long series, former Blade news editor Karen Ocamb wrote about the terrible toll of the disease and the efforts to find a way to treat what had been a fatal infection.
An incident at the Wi Spa in Koreatown, made viral when an Instagram user "cubaangel" posted a video of herself angrily confronting a staff member at the Spa accusing them of letting a disrobed transgender person into the women's section of the business, led to ugly street protests that turned violent and were ultimately broken up by the Los Angeles Police Department. Months later it was determined that a registered sex offender and serial predator was responsible.
The rise of a deadlier variant of the coronavirus known as Delta made headlines and also led to a battle over 'proof' of vaccination to gain admittance to the bars, nightclubs, and restaurants in West Hollywood and around the LA region.
Late summer brought the news that the first openly gay diplomat appointed as the United States Ambassador to Luxembourg in 1999 by President Bill Clinton, died at 88. James C. Hormel, heir to the Hormel meat packing fortune, was a longtime philanthropist who parlayed his financial interests and contributions as a longtime Democratic Party activist and donor, into actively pursuing LGBTQ+ equality and civil rights.
In September, Newsom beat back the recall effort in the special election. For the state's LGBTQ community in particular a collective sigh of relief as the governor has been a longtime ally.
In October, Palm Springs Mayor Pro Tem Lisa Middleton officially entered the 2022 race for California's 28th State Senate District. She would be the first openly transgender State Legislator in California's history if elected.
In November, the United States Navy christened and launched the U.S. Naval Ship Harvey Milk. The ship is named after slain openly gay LGBTQ+ rights activist and former San Francisco Supervisor Harvey Milk, who along with LGBTQ+ ally Mayor George Moscone was assassinated by disgruntled former Supervisor Dan White, in their offices in San Francisco City Hall on November 27, 1978.
Also in November, The Ariadne Getty Foundation Senior Housing, located on the LA LGBT Center's Anita May Rosenstein Campus off Santa Monica Blvd. in Hollywood, was officially dedicated. The 70,000-square-foot building has 98 affordable housing units for seniors ages 62 and above. It also has a series of large common spaces and interconnected courtyards and areas for its residents tied to the larger Rosenstein campus.
Getty told the Blade; "I'm particularly excited about the seniors. My heart goes out to them so much because they've lost lots of their friends and they're lonely and the Center [LA-LGBT] provides such a hub of activity. And I love the fact that we're going to be joining the youth with the seniors, because the seniors will be able to educate the youth about really the history and the hardships of getting to where we are today, where we still have so far to go. But this is a far cry from being gay in the '40s or the '50s — let alone during the '80s with AIDS. I think people, as they get older, get afraid of new things like technology and I think that the youth can help the seniors with just staying up to date and feeling a part of that side. That's definitely the thing that makes me the happiest: they're in a Center where they're surrounded by people. There's no room for loneliness."
As the year draws to a close 2021's ending will mirror its beginning as the Los Angeles County Department of Public Health received confirmation of its first case of COVID-19 with mutations consistent with the new Omicron variant, Dr. Barbara Ferrer, Director of Public Health told the press in mid-December.
Sadly, too, another LGBTQ+ ally and icon Anne Rice passed away in December at age 80 from a stroke. Her Out son Christopher, a prolific writer in his own right, was by her side.
Then closing out the year on a rather sad note on the last day of the year came the news that longtime ally of the LGBTQ+ community, Betty White, died at 99 just weeks short of her 100th birthday.
Instagram is allowing accounts to spew hate at LGBTQ+ people
Insta claims it has policies against hate speech, bullying & harassment & publicly promotes its platforms as a safe space for LGBTQ users


By Camden Carter & Kayla Gogarty | WASHINGTON – Instagram is allowing accounts with tens of thousands of followers to target the LGBTQ community, even though the platform claims it has policies against hate speech as well as bullying and harassment, and its parent company Meta has been publicly promoting its platforms as a safe space for LGBTQ users. 
Instagram's guidelines claim the platform wants "to foster a positive, diverse community," while also noting that it removes content that contains "credible threats or hate speech, content that targets private individuals to degrade or shame them." During Pride Month, Meta announced it was "celebrating pride" by launching Pride-themed stickers and avatars, a Global LGBTQ+ Cultural Guide, and an LGBTQ+ Safety Hub.
Despite Meta's newly announced resources, Instagram has allowed its users to spread propaganda against the LGBTQ community — and even against the same individuals it's publicly celebrating. In several cases, these are accounts dedicated to targeting LGBTQ people, while in others, these are accounts of right-wing media outlets and personalities who also push anti-LGBTQ rhetoric. Many of these posts seem to violate Meta's policies.
Recently, right wing media have been ramping up their rhetoric against the LGBTQ community, especially trans people. This increase in anti-LGBTQ hate has coincided with a wave of new legislation aimed at limiting the rights of LGBTQ people. The false narratives right-wing figures are spinning to support these bills are being projected through online platforms and news outlets and have already led to real-world harm.
Here are some examples of accounts who push anti-LGBTQ content on Instagram:
One account which goes by the handle Garbage Human has multiple backup accounts, with a total of over 180,000 total followers across all accounts. On its main account, it frequently posts content intended to incite mocking and hateful comments about its subjects, who are often LGBTQ people. Media Matters has reported on this account and other similar accounts in the past, showing that the way they operate allows them to strategically avoid Instagram's content moderation, while creating a space for the accumulation of hate speech. One of the accounts earned over 1.5 million interactions on 225 posts in the month of June alone — according to data from CrowdTangle.
Notorious for targeting schools, Pride events, and individuals on Twitter, Libs of TikTok has also gained a large following of nearly 200,000 on Instagram, where it posts much of the same content and plays a large role in driving the false "groomer" narrative. During Pride Month, Libs of TikTok posted 91 times, earning close to 700,000 interactions on Instagram.
Gays Against Groomers is a new account that has accumulated over 57,000 followers since it was created on June 6 and has earned just over 140,000 interactions on its 33 Instagram posts in June. This account claims to represent "a coalition of gays against the sexualization and indoctrination of children," thus far using its platform to post content that demonizes trans people and push far-right narratives.
The creator of Gays Against Groomers, Jaimee Michell, has ties to Arsenal Media — a media group that helps conservative politicians "go viral." She has also built a significant Instagram following of her own by branding herself as an outspoken right-wing lesbian and pushing anti-trans rhetoric. While Michell's main account has recently gone private, preventing Media Matters from determining her total interactions for June, it appears that she posted at least 24 times.
David Leatherwood, who also has ties to Arsenal Media, has also used Instagram to attack transgender people, calling them "groomers." During Pride Month, Leatherwood posted 16 times and earned over 32,000 interactions. In one of the examples below, Leatherwood uses a photo of a cisgender woman at a burlesque show to reinforce this false narrative. LGBTQ Nation has previously reported on the misinformation around the photo and its use by conservatives to fearmonger about drag shows.
Conservative commentator Allie Beth Stuckey and The Daily Wire's Ben Shapiro and Matt Walsh (who used the platform to promote his anti-trans film What is a Woman?), with over 5 million followers between them, have been permitted to post content containing hate-fueled lies about the LGBTQ community, driving attention and engagement through their often-extreme rhetoric.
Conservative outlets and organizations such as The Babylon Bee — which was suspended from Twitter for intentionally misgendering U.S. Assistant Secretary for Health Rachel Levine — have been allowed to remain on the platform. The Bee's CEO Seth Dillion also remains on Instagram despite frequent anti-trans posts. Similarly, PragerU, a right-wing propaganda network that also has a history of using social media to spread misinformation about transgender people, uses Instagram to share its anti-LGBTQ content.
While some queer users are profitable for Instagram, especially during the month of June, its ongoing failure to address accounts actively spreading harmful rhetoric against the LGBTQ community make the platform's "Happy Pride" messaging hollow. Once again, Meta is showing that it will prioritize the engagement that these high-profile right-wing accounts generated through hateful, lie-filled content, even when it leads to real-world harm and the degradation of LGBTQ rights and safety.
*******************

Camden Carter is a researcher at Media Matters.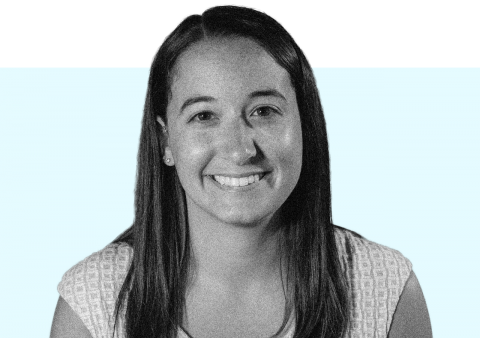 Kayla is an associate research director at Media Matters, where she has worked since September 2018. She holds a master's degree in chemistry research from Stony Brook University and has a background in LGBTQ media and advocacy. She previously worked as an LGBTQ opposition researcher at Media Matters and prior to that interned at the Human Rights Campaign
********************
The preceding article was first published by Media Matters for America and is republished with permission.
New study on resilience & mental health among LGBTQ youth
LGBTQ youth with high resilience had 59% lower odds of reporting a suicide attempt- 69% lower odds of considering suicide in the past year
NEW YORK – The Trevor Project observing the 53rd anniversary of the riots at the Stonewall Inn that sparked a greater movement for LGBTQ+ rights and equality this week, released new data that examines resilience and mental health among LGBTQ youth.
"As we celebrate Pride Month and commemorate the Stonewall Riots, there is often discussion of the 'resilience' of the LGBTQ community and the ways in which members are able to bounce back in the face of adversity. These data highlight the fact that resilience is not just an admirable quality – but one that can be associated with improved mental health among LGBTQ youth," said Dr. Jonah DeChants, Research Scientist at The Trevor Project.
"Higher resilience in our sample was consistently associated with better mental health outcomes including decreased risk for anxiety, depression, and suicide attempts in the past year among LGBTQ youth. Moving forward, we should invest further research into understanding how LGBTQ youth can successfully develop high resilience. Additionally, we should work to dismantle systems of oppression and implement LGBTQ-inclusive anti-discrimination protections  so that LGBTQ youth are not required to possess resilience to excel and thrive." 
Key Findings:
LGBTQ youth with high resilience had 59% lower odds of reporting a suicide attempt, and 69% lower odds of considering suicide in the past year, compared to LGBTQ youth with low resilience.
LGBTQ youth with high resilience reported 81% lower odds of anxiety symptoms, compared to LGBTQ youth with low resilience.
LGBTQ youth with high resilience reported 79% lower odds of recent depression, compared to LGBTQ youth with low resilience.
LGBTQ youth who have supportive families and are in supportive environments have higher resilience.
LGBTQ youth ages 18 to 24 reported significantly higher resilience than LGBTQ youth ages 13 to 17.
Read the report:
150 people on Tennessee's sex offender registry for HIV-related conviction
Nearly one-half of HIV registrants on the SOR were women and over three-quarters of HIV registrants were Black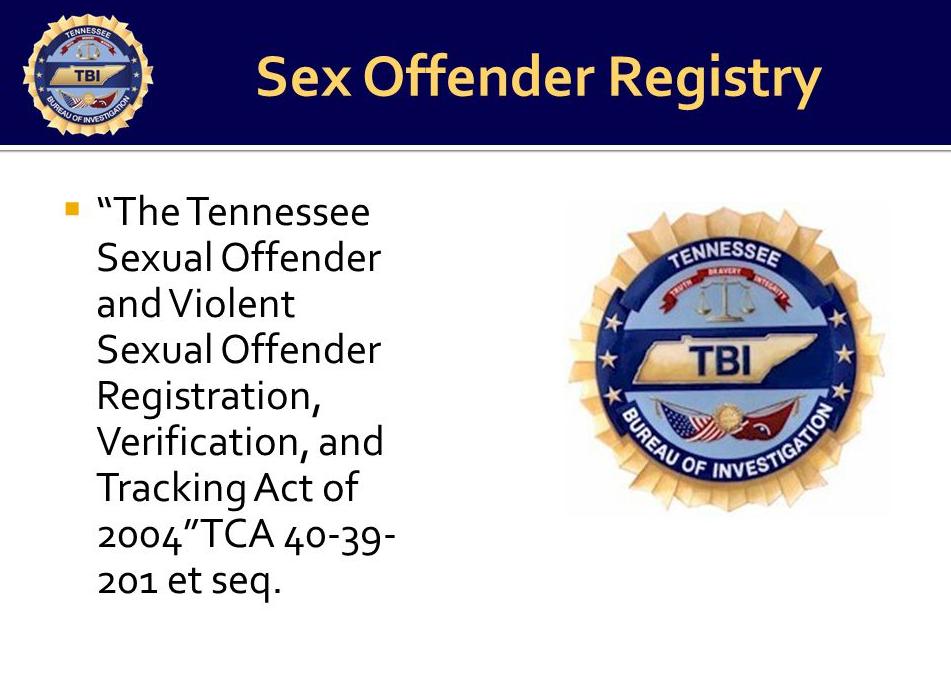 LOS ANGELES – At least 154 people have been placed on Tennessee's sex offender registry (SOR) for an HIV-related conviction since 1993, according to a new report by the Williams Institute at UCLA School of Law.
Enforcement of HIV crimes in Tennessee disproportionately affects women and Black people. Nearly one-half of HIV registrants on the SOR were women and over three-quarters of HIV registrants were Black.

Tennessee's two primary HIV criminalization laws—aggravated prostitution and criminal exposure—make it a felony for people living with HIV to engage in sex work or other activities, such as intimate contact, blood donation, or needle exchange, without disclosing their status. Both are considered a "violent sexual offense" and require a person convicted to register as a sex offender for life.

Examining Tennessee's sex offender registry, researchers found that Shelby County, home to Memphis, accounts for most of the state's HIV convictions. Shelby County makes up only 13% of Tennessee's population and 37% of the population of people living with HIV in the state, but 64% of HIV registrants on the SOR. Moreover, while Black Tennesseans were only 17% of the state's population and 56% of people living with HIV in the state, 75% of all HIV registrants were Black.

In Shelby County, 91% of aggravated prostitution convictions resulted from police sting operations in which no physical contact ever occurred. In addition, the case files showed that 75% of those convicted were Black women. When it came to criminal exposure case files, all of those convicted except one person were Black men.

"Tennessee's HIV criminal laws were enacted at a time when little was known about HIV and before modern medical advances were available to treat and prevent HIV," said lead author Nathan Cisneros, HIV Criminalization Analyst at the Williams Institute. "Tennessee's outdated laws do not require actual transmission or the intent to transmit HIV. Moreover, the laws ignore whether the person living with HIV is in treatment and virally suppressed and therefore cannot transmit HIV."

KEY FINDINGS
Incarcerating people for HIV-related offenses has cost Tennessee at least $3.8 million.
Of the 154 people who have been placed on Tennessee's SOR for an HIV-related conviction, 51% were convicted of aggravated prostitution, 46% were convicted of criminal exposure, and 3% were convicted of both.
Women account for 26% of people living with HIV in Tennessee and 4% of people on the SOR, but 46% of the SOR's HIV registrants.
Black people account for 17% of people living in Tennessee, 56% of those living with HIV, 27% of people on the SOR, but 75% of the SOR's HIV registrants.
Black women were the majority of aggravated prostitution registrants (57%), while Black men were the majority of criminal exposure registrants (64%).
People with an HIV-related offense are more economically vulnerable when compared to others on the state's SOR.

One in five (19%) HIV registrants were homeless compared to 9% of all SOR registrants.
28% of HIV registrants reported an employer address compared to about half (49%) of all SOR registrants.

Shelby County has one aggravated prostitution conviction for every 115 people living with HIV in the county, and Black people were 90% of all people convicted for aggravated prostitution.

Over 90% of aggravated prostitution convictions in Shelby County were the result of police sting operations.
Only 3% of aggravated prostitution convictions in Shelby County alleged any intimate contact.
Nearly all (95%) people arrested in Shelby County for criminal exposure were Black men, compared to 64% of people statewide.
The Williams Institute has conducted research on HIV criminalization in numerous U.S. states.