Revisiting the top California news stories of 2021
The COVID drama, Newsom recall effort, 40th anniversary of AIDS pandemic, a USN ship honoring a gay pioneer- a benchmark year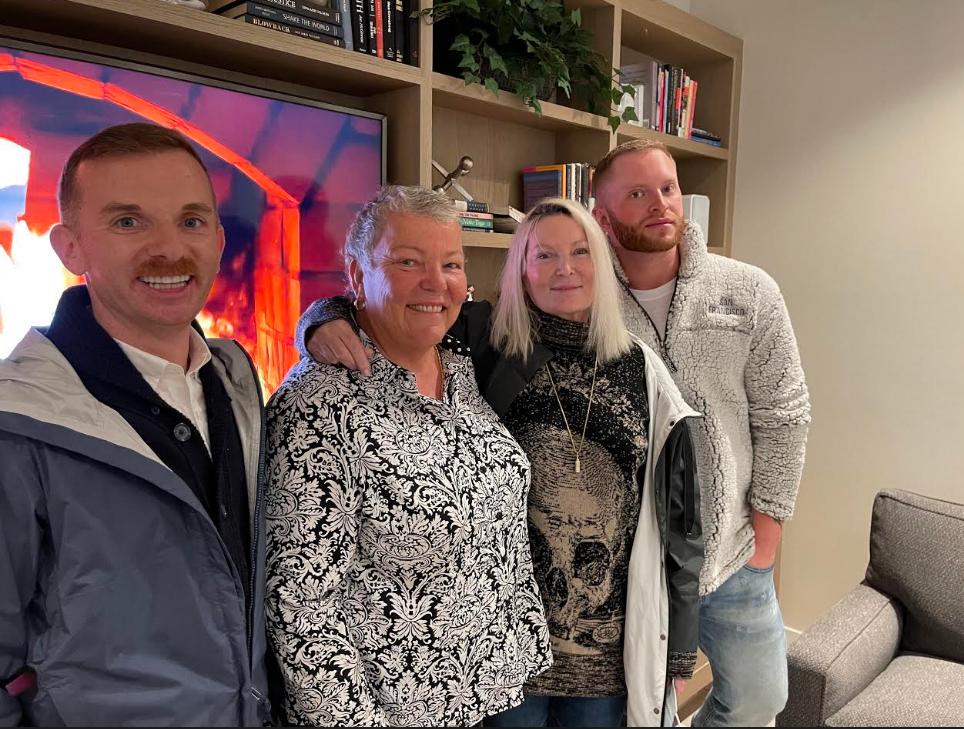 LOS ANGELES – This past year started with the initial roll-out of the Pfizer and Moderna vaccines to combat the coronavirus, which had a devastating effect on California and the nation as hundreds of thousands of Americans lost their lives in the pandemic. Hospitals were overwhelmed to the point of focused selective triage care with many in the Los Angeles region erecting overflow tents in parking garages and lots to handle the overflow.
There were so many deaths that local funeral homes and the medical examiner's offices in Los Angeles and neighboring Orange County acquired refrigeration trucks to deal with the crisis and influx of the dead. The state as a whole was still under lock down with masking requirements, safe distancing, remote office and schools a 'new normal' for Californians.
There were those who defied the mandates. The Blade started its 2021 coverage with gay circuit party impresario Jeffrey Sanker's Palm Springs based White Party Entertainment throwing a New Year's Eve weekend bash in Mexico, despite recommended Mexican public health guidelines and COVID-19 mandates. The outrage echoed across the Southland as well as nationally as pictures and stories of the event including the Blade's coverage went viral.
The LGBTQ community was deeply impacted by the pandemic as venerable bars, restaurants, and other community safe spaces shut down, unable to survive the economic disaster brought on by the pandemic.
Community leaders pled for people to maintain the COVID-19 mandates and get vaccinated as they became eligible. Los Angeles Mayor Eric Garcetti told Angelenos: "Nobody should be gathering at a big party, and nobody should be gathering in a small party, as well. These are the ways that this virus will spread to your loved ones. Some who won't be taken from us will spread to others and those people will be taken from us. It's all it takes to set off a dangerous and often deadly chain of events."
In a Jan. 15 op-ed, the mayor wrote, "I know there is some hesitation around this vaccine, particularly among Black and LGBTQ+ Angelenos. Generations of unequal access to quality care, rooted in systemic inequity, only deepened by COVID-19 … But I want to assure anyone reading: every vaccine reaching our communities is safe. … Our doctors, nurses, and paramedics are already receiving it, and our medical experts would not allow it into our hospitals if they didn't believe in it."
At the beginning of March a prominent resident of West Hollywood and a virtual icon in the LGBTQ movement passed away. Ivy Bottini, 94 was on the front lines fighting progressive causes from women's rights to LGBTQ+ rights. In 1983, Bottini founded AIDS Network LA, the first AIDS organization in Los Angeles. It served as a clearing house for collecting and disseminating information. In 1984, Bottini helped co-found AIDS Project Los Angeles, now APLA Health.
As the pandemic wore on last spring, the lack of the LGBTQ communities are still not being tracked in data collection frustrated and angered many including State Senator Scott Wiener who authored a bill last year that passed through the legislature and signed by Gov. Gavin Newsom in the fall of 2020 that mandates gathering sexual orientation and gender identity data related to the COVID testing in California.
The recall effort against Newsom picked up steam during the spring bringing swift condemnation and opposition from Equality California, LGBTQ lawmakers and community leaders plus LGBTQ+ elected officials throughout California.
Newsom said the effort to remove him from office was a "Republican recall" fueled by backers of former President Trump. "I am not going to take this recall attempt lying down," Newsom said in a tweet. "I'm going to fight because there's too much at stake in this moment."
The recall effort became a reality when by early May there were enough signatures to make it a ballot initiative. The Republican-led drive to remove Newsom from office stemmed from growing frustration over the state's response to the COVID-19 pandemic and what many voters felt were serious missteps in the governor's handling of the crisis.
By early summer, even with the state starting to open up and ease the COVID-19 restrictions, it also became apparent that the traditional annual celebration of Pride month was not going to happen again.
June also marked the 40th anniversary of the HIV/AIDS pandemic. In a month-long series, former Blade news editor Karen Ocamb wrote about the terrible toll of the disease and the efforts to find a way to treat what had been a fatal infection.
An incident at the Wi Spa in Koreatown, made viral when an Instagram user "cubaangel" posted a video of herself angrily confronting a staff member at the Spa accusing them of letting a disrobed transgender person into the women's section of the business, led to ugly street protests that turned violent and were ultimately broken up by the Los Angeles Police Department. Months later it was determined that a registered sex offender and serial predator was responsible.
The rise of a deadlier variant of the coronavirus known as Delta made headlines and also led to a battle over 'proof' of vaccination to gain admittance to the bars, nightclubs, and restaurants in West Hollywood and around the LA region.
Late summer brought the news that the first openly gay diplomat appointed as the United States Ambassador to Luxembourg in 1999 by President Bill Clinton, died at 88. James C. Hormel, heir to the Hormel meat packing fortune, was a longtime philanthropist who parlayed his financial interests and contributions as a longtime Democratic Party activist and donor, into actively pursuing LGBTQ+ equality and civil rights.
In September, Newsom beat back the recall effort in the special election. For the state's LGBTQ community in particular a collective sigh of relief as the governor has been a longtime ally.
In October, Palm Springs Mayor Pro Tem Lisa Middleton officially entered the 2022 race for California's 28th State Senate District. She would be the first openly transgender State Legislator in California's history if elected.
In November, the United States Navy christened and launched the U.S. Naval Ship Harvey Milk. The ship is named after slain openly gay LGBTQ+ rights activist and former San Francisco Supervisor Harvey Milk, who along with LGBTQ+ ally Mayor George Moscone was assassinated by disgruntled former Supervisor Dan White, in their offices in San Francisco City Hall on November 27, 1978.
Also in November, The Ariadne Getty Foundation Senior Housing, located on the LA LGBT Center's Anita May Rosenstein Campus off Santa Monica Blvd. in Hollywood, was officially dedicated. The 70,000-square-foot building has 98 affordable housing units for seniors ages 62 and above. It also has a series of large common spaces and interconnected courtyards and areas for its residents tied to the larger Rosenstein campus.
Getty told the Blade; "I'm particularly excited about the seniors. My heart goes out to them so much because they've lost lots of their friends and they're lonely and the Center [LA-LGBT] provides such a hub of activity. And I love the fact that we're going to be joining the youth with the seniors, because the seniors will be able to educate the youth about really the history and the hardships of getting to where we are today, where we still have so far to go. But this is a far cry from being gay in the '40s or the '50s — let alone during the '80s with AIDS. I think people, as they get older, get afraid of new things like technology and I think that the youth can help the seniors with just staying up to date and feeling a part of that side. That's definitely the thing that makes me the happiest: they're in a Center where they're surrounded by people. There's no room for loneliness."
As the year draws to a close 2021's ending will mirror its beginning as the Los Angeles County Department of Public Health received confirmation of its first case of COVID-19 with mutations consistent with the new Omicron variant, Dr. Barbara Ferrer, Director of Public Health told the press in mid-December.
Sadly, too, another LGBTQ+ ally and icon Anne Rice passed away in December at age 80 from a stroke. Her Out son Christopher, a prolific writer in his own right, was by her side.
Then closing out the year on a rather sad note on the last day of the year came the news that longtime ally of the LGBTQ+ community, Betty White, died at 99 just weeks short of her 100th birthday.
Tech companies failing to stop dangerous conversion therapy disinfo
According to the report, "rainbow-washing" particularly aims at the trans community for conversion to cisgender identities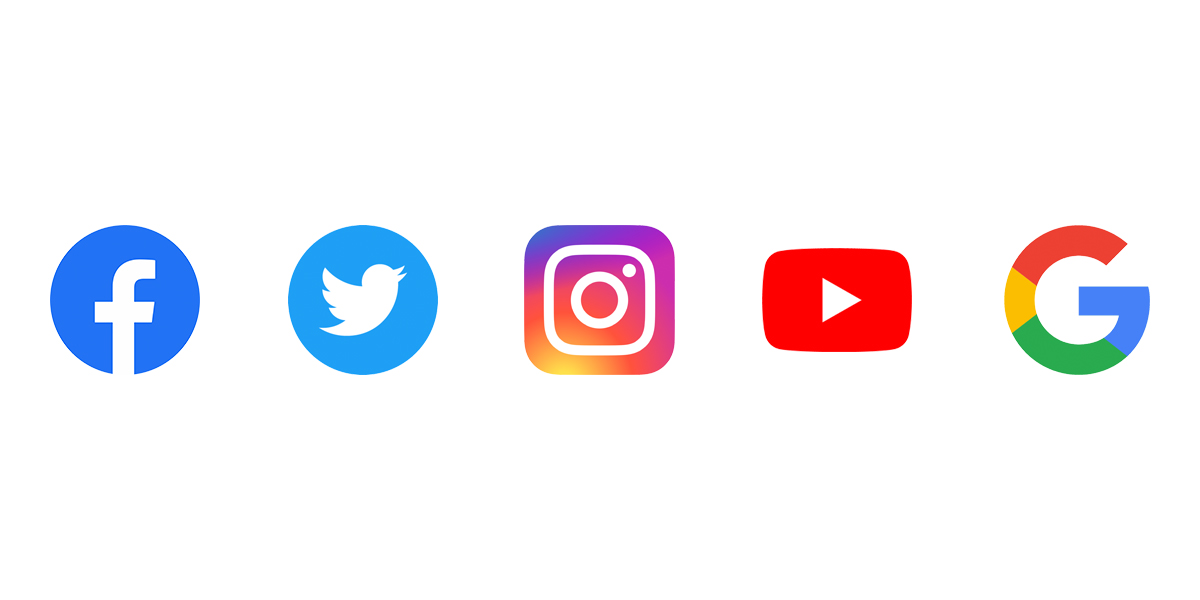 MONTGOMERY, Al. – Anti-LGBTQ groups "easily" spread dangerous disinformation online about the so-called conversion therapy as tech companies fail to de-platform such content, especially in non-English languages, according to two reports from the Global Project Against Hate and Extremism (GPAHE).
The reports detail that even though conversion therapy is a widely condemned practice, content related it is "distressingly easy" to find through simple searches on various platforms.
Though searches in English yielded problematic results, GPAHE found that non-English languages, especially Swahili in Kenya, led to much more anti-LGBTQ disinformation.
"Tech companies say they have taken steps to ban harmful content related to conversion therapy, but they have to do more, especially in non-English languages," said Wendy Via, president and co-founder of GPAHE and co-author of the report.
The group's research took place in English and Spanish in the U.S., English in Ireland and Australia, German in Germany, Spanish in Colombia, and English and Swahili in Kenya.
Conversion therapy has been condemned by dozens of medical and psychological organizations, including the American Medical Association (AMA), which also supports a nationwide ban on conversion therapy.
According to the Williams Institute, LGB people who have undergone conversion therapy are almost twice as likely to attempt suicide.
Conversion therapy is banned for minors and sometimes adults in seven countries: Brazil, Canada, Ecuador, Germany, Malta, France and Taiwan. Both France and Canada outlawed the debunked practice just last month.
The U.S. has no nationwide ban, but conversion therapy is outlawed in 20 states and more than 100 municipalities in the nation. Partial bans also exist in Mexico, Australia, and Spain.
"Until online searches lead people to only authoritative information about the dangers of conversion therapy, tech companies are complicit in spreading anti-LGBTQ+ hate and disinformation that causes mental and physical harm for individuals, and furthers societal harm," said Via.
Generally, Google, Twitter, Facebook, Instagram and, to some extent, YouTube have taken steps to curtail conversion therapy information, according to GPAHE's first report "Conversion Therapy Online: The Ecosystem." When the group searched the term "conversion therapy" on these platforms, they mostly found trustworthy information, except in Swahili.
However, in comparing social media platforms, the group found that YouTube's search mechanism returns disinformation and propaganda more frequently than Facebook or Twitter. GPAHE also said the platform is "rife" with pro-conversion therapy material.
Alphabet Inc., the company that owns YouTube, did not immediately return a request for comment.
The company has come under fire in the past for policies surrounding conversion therapy. In 2019, the Human Rights Campaign (HRC) revoked its enforcement of Google over an app tied to conversion therapy. At the time, other major companies – like Apple and Amazon – removed the app.
Google eventually removed the app. "After consulting with outside advocacy groups, reviewing our policies, and making sure we had a thorough understanding of the app and its relation to conversion therapy, we've decided to remove it from the Play Store, consistent with other app stores," the company said in a statement to Axios.
Though initial search mechanisms generally didn't lead researchers to conversion therapy providers, Facebook and Twitter's algorithms did lead users down a dangerous conversion therapy "rabbit hole" once they found a provider, the report found.
The Blade could not reach Meta (Facebook) and Twitter for comment.
Last year, a Reuters report detailed how even though Facebook banned conversion therapy, the debunked practice continued to thrive in Arabic.
"Facebook led me to conversion therapy, and I'm not alone," said Omar, an Egyptian man who turned to Facebook when he began feeling sexually attracted to other men. He requested Reuters use only his first name because he has not yet come out to his family.
Though GPAHE's report did not study Arabic languages, it did find that languages other than English yielded more harmful search results.
In all languages and countries, GPAHE found that search results from Microsoft's Bing and Amazon's Silk and Alexa were "significantly less authoritative."
"These companies are rarely, if ever, challenged on their search algorithms despite serving hundreds of millions of people worldwide," the release said.
GPAHE suggested that Bing and Silk create search algorithms that surface authoritative information. In addition, Amazon should remove conversion therapy providers from the Smile program, the group said.
Both Microsoft and Amazon did not immediately return requests for comment.
Amazon has had a checkered past with anti-LGBTQ content, especially on its web store. However, the company did stop selling books prompting conversion therapy in 2019.
"It's time for the major internet and social media companies to wake up to their role in promoting harmful practices and disinformation," the report read. "Conversion therapy is dangerous. If someone is searching for this material on any internet platform, they should only find authoritative results that document the therapy's harms."
The group also found a "highly problematic" difference between results in English and Swahili in Kenya. Search results in English led to a mix of trustworthy and false information, while results in Swahil lead to material that disparages and mocks LGBTQ+ people and calls conversion therapy repuatable.
"Even the Wikipedia page in Swahili in Kenya is filled with hateful disinformation," a GPAHE press release read.
German search results yielded mostly accurate information about conversion therapy. The group said this was likely due to Germany's conversion therapy ban and strict hate speech laws.
"Unlike what GPAHE found in most other countries and languages, Google searches in German for various conversion therapy terms came up almost entirely with authoritative results," the report read.
However, the group did find one exception in searching "reintegrative therapie." The search term populated reintegrativethereapy.com, a conversion therapy provider, in all of the first four results. But mostly trustworthy information follows.
Using terms such as "reintegrative therapy" or "unwanted same-sex attraction" is a common way for conversion therapy providers and proponests to evade safeguards and prompt their content. According to the GPAHE report, such search terms led almost exclusively to unauthoritative and harmful disinformation.
GPAHE suggested that tech companies incorporate the terms "same-sex attraction" and "reintegrative therapy" into the algorithms to increase reliable and safe results.
Another method conversion therapy supporters use is hiding behind a so-called religious imperative or claiming that they are protecting kids, the report said.
"As conversion therapy providers constantly rebrand their malicious efforts and introduce new terms, tech companies need to keep up to protect their users," said Via.
GPAHE has sent its report to tech companies and will follow up with each over the coming months.
GPAHE added that it "hopes that the report will help tech platforms flag or ban harmful material and serve as an additional authoritative resource for those who search for these organizations or conversion therapy information in general."
Many of the world's most surfaced conversion therapy providers were detailed in the group's second report, "Conversion Therapy Online: The Players." GPAHE specifically laid out 25 organizations and their "sophisticated and extensive" online presence.
The report found that these providers are interconnected and are essentially composed of three major networks: the Alliance for Therapeutic Choice and Scientific Integrity, Core Issues Trust and Exodus Global Alliance.
These groups have moved into the space, rebranding in a process known as "rainbow-washing," where they claim to be "friends of the LGBTQ+ community" and feature "younger, hipper, more diverse faces," according to GPAHE. The groups say they are "victimized by modern society," co-opting ​​the "language of the LGBTQ+ rights movement to assert liberation for what they call the X-LGBT community."
According to the report, "rainbow-washing" particularly aims at the trans community for conversion to cisgender identities.
"In recent years, proposed bans on conversion therapy have motivated providers to organize and up their legislative and litigation games," the report read. "Their activities are bolstered and promoted by powerful social conservative organizations and relatively new X-LGBT groups, such as the Changed Movement, in various countries."
Of the 25 groups named by GPAHE, 13 were based in the U.S., the most of any country. The states they were located in included Utah, Florida, Virginia, Colorado, Kentucky, California, Missouri, Connecticut, Tennessee and Michigan.
Other top conversion therapy organizations were located in Northern Ireland, Brasil, Mexico, Germany, England, the United Kingdom, Switzerland and Norway. Others did not have a specific location listed.
In addition to websites, many of the groups were also on Facebook. Some of the anti-LGBTQ organizations were also on Instagram, YouTube and Twitter.
"Getting rid of this harmful material online is an important step toward creating a society where LGBTQ+ people are accepted and loved and nobody feels like they want or need to change who they are," said Heidi Beirich, report co-author and co-founder of GPAHE. "No more hate. That's the overall goal."
Catholic Diocese suggests raped altar boy enjoyed sex with priest
Catholic church seeks to avoid legal responsibility by suggesting victim of horrific sexual abuse by priest is gay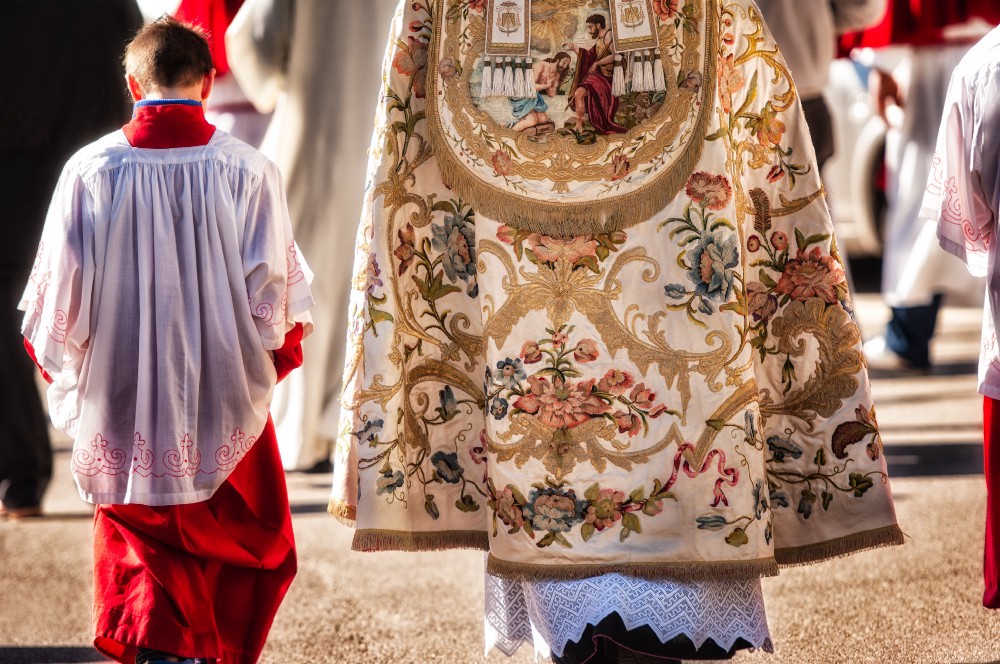 By James Finn | BIELSKO-ZYWIEC, Poland – My headline is neither satire nor hyperbole, its literal truthfulness sheds much light on the harm of traditionalist-Christian sexual teachings. When Roman Catholic Bishop Roman Pindel first met with Janusz Szymik, the bishop expressed compassion for the man repeatedly raped as an altar boy by a priest in the Polish diocese of Bielsko-Żywiec, which Pindel heads.
What the bishop did next shocked and angered Janusz, in the process illustrating how the Roman Catholic hierarchy's condemnation of LGBTQ people can blind them to the difference between healthy consensual sex and rape.
First, the story of a boy raped by a priest
Janusz, who is now 48 year old, was an altar boy of 12 in 1980s Poland when his priest and confessor (who has been named only as Jan W. due to Polish privacy law) began sexually abusing him. The "relationship" continued for years, with the priest often meeting the boy off Church property, taking him on outings, buying him gifts, and molesting him.
Janusz first reported the abuse in 2015, later giving testimony against the priest in a Church tribunal that ended with his rapist being barred from public ministry for five years, though not removed from the priesthood. He is living "in isolation" for the same five-year period, which is set to end sometime this year.
The priest did not face criminal punishment, reportedly due to Polish statute of limitation restrictions.
Janusz recently filed a civil suit against the Bielsko-Żywiec diocese. He says he was motivated by the Church trial's lenient sentence, the probability that restrictions on his rapist's public ministry would soon be lifted, his strong suspicion that he was not the only victim, and his fears Jan W might victimize more children in the future.
Bishop Pindel's response was to suggest Janusz was gay and had enjoyed being molested
NotesFromPoland and the Polish Onet news portal have published details of a response the Bishop Pindel's diocese sent to the civil court overseeing the case:
The diocese wants the court to hear "evidence from an expert sexologist on the determination of the claimant's sexual preferences, in particular determination of the claimant's sexual orientation."
The diocese wants the victim questioned about his "relationship" with the priest, including him "showing pleasure in maintaining an intimate relationship with Jan W." and even "deriving benefits," including "material benefits."
The diocese told the court it "denies that the relationship was based on enslavement or incapacitation; on the contrary: it was voluntary and based on mutual benefits."
Any sexual contact (if any) that took place off Church property is not the legal responsibility of the diocese.
The diocese proposes to the court that the priest's testimony during clerical proceedings should be taken as credible over the victim's, that the court should presume sexual contact began when Janusz was 16 rather than 12 as he claims.
Compassion morphs into accusations of lying and prostitution
The compassion Bishop Pindel initially offered Janusz morphed into something far darker. The bishop filed documents in open court dismissing Janusz as a liar and (implicitly) a prostitute who in his late teens took material advantage of a priest. In a nation where being gay is highly stigmatized and socially damaging, the bishop asked the court to order a psychological evaluation to determine if Janusz is gay.
After Onet and other media raised the alarm, the diocese apologized in a public statement, according to ABC News: "We apologize to Janusz and to all who have been scandalized," reads the statement, specifying that the diocese response to the lawsuit should not have included questions about the victim's sexuality or have suggested that he drew pleasure from contact with the priest.
The statement did not include an apology for implications that Janusz lied about being 12 years old when the priest began sexually abusing him. The statement did not retract the diocese position that the priest's actions off Church property were not the Church's legal responsibility.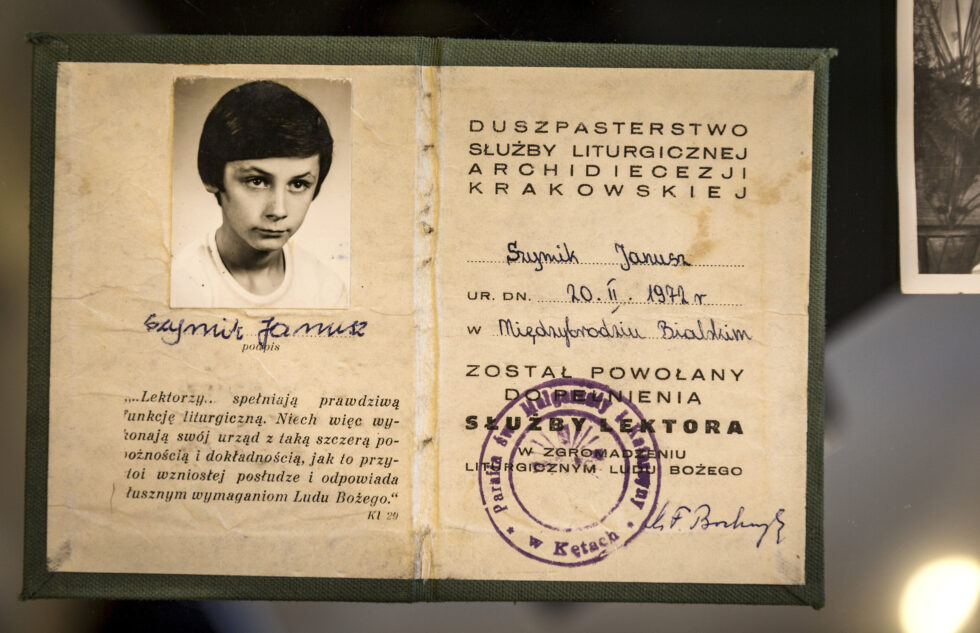 None of this is unusual. Traditionalist Catholics are often blinded by dogma.
To their credit, some Polish bishops have spoken out strongly against Bishop Pindel, pressuring him to apologize, but this case begs close examination. First, the wording of the Pindel's apology, for those not familiar with Roman Catholic language, is highly suspect. He apologized for "scandalizing" people, not for his actions alone. This may seem like a trivial distinction, but it's critical.
Scandal, in Catholic teaching, is a "sin" defined as an act that "leads people to move away from Jesus Christ and the salvation he offers us." Scandal in its most straightforward Catholic sense might consist of a respected Catholic leader claiming Church teachings are wrong. As an illustration, many Catholic bishops in the U.S. accuse President Biden of the sin of scandal because he politically supports the right of women to choose abortion.
In a more nuanced sense, however, scandal is often defined as truthful statements that lead people away from the Church. So when Bishop Pindel apologizes because people have been "scandalized," he sidesteps. Does he believe his statements and actions were wrong on their own? That's impossible to know.
When any sex outside heterosexual marriage is a grave sin, moral recognition of abusive sexuality can evaporate
Let's talk about moral distinctions in a minute. First, some background. Catholic dogma holds that gay people commit acts of "grave depravity" when we have sex with our partners, no matter how loving, committed, or healthy our relationships may be. Dogma holds that we are "intrinsically disordered," or in alternate language, "ordered toward an intrinsic moral evil."
Catholic bishops in Poland aggressively promote those teachings, cooperating hand-in-glove with the right-wing Law and Justice Party as it passes laws to deny common civil liberties to LGBTQ people and encourages cities and political regions to declare themselves "LGBT Free Zones."
Catholic bishops in Poland frequently indulge in incendiary language against transgender and gay people, even equating calls for equality with the oppression Poles experienced under Cold War Soviet domination. In 2019, riots broke out againt LGBTQ Pride parades, with observers in Poland and around the world blaming much of the violence on Church incitement. In the aftermath of the violence, the Church's most prominent bishops doubled down on fiery language. Bishops even spoke up in support of an Ikea employee fired for posting on a company intranet that the Bible calls for LGBTQ people to be put to death.
Consent and rape lose meaning when gay people are evil by definition
Here's the key to this whole mess: When you see gay people as being intrinsically evil, consent and love can fail to hold meaning. I'm reminded of a huge Italian scandal a few years ago that started out when teenage seminarians (candidates for the Catholic priesthood) complained that some of the adults who ran their residential school were sexually abusing them.
The boys who complained of the abuse ranged in age from 12 to 17, and their complaints were credible enough to prompt a major investigation, the results of which I read a few years ago. Without bogging down in detail, the investigation quickly expanded from an effort to identify and punish adults who abused children into a wide dragnet for gay priests. Most of the report's pages focused on priests who had consual sex with other priests and even on boys who consensually experimented with other boys, some of whom were severely punished. Consent was rarely mentioned in the report. The inability of children to consent to adults was largely overlooked.
The underage victims of abuse were not exactly forgotten, but they got very short shrift as the Church ran in circles screaming and shouting about gay priests breaking their celibacy vows.
The Catholic priests who ran the investigation seemed almost incapable of morally distinguishing between consensual sex and coercive molestation.
Bishop Roman Pindel in Poland seems to be stuck in a similar moral paradigm
It's fine that he apologized, but his initial positions are illuminating and disturbing. In his mind, apparently, if Janusz really was gay, and if he enjoyed some of his sexual experiences or other experiences with the priest Jan W, then the two them are on an equal moral footing, both intrinsically disordered people committing acts of grave depravity for which they are equally culpable.
The bishop doesn't talk about consent or the inability of a child or adolescent to consent to a powerful adult. He doesn't accept responsibility for a priest in his diocese abusing a child, because in his mind, the sin that counts most here is the sin of homosexuality.
He's blinded at least partially to the real crime, because of Church dogma that teaches that sexual love between two people of the same sex can never be positive and healthy. Why worry about consent when it's all grave depravity anyway?
Meanwhile, Janusz's biggest concerns are unaddressed.
His rapist got a slap on the wrist. Other victims are still out there. Children may continue to be at risk when Jan W's suspension ends in coming months. The Bishop of Bielsko-Żywiec has demonstrated little to no concern about any of that, apparently owing to Church culture and teachings.
The Church is wrong. We LGBTQ people are not evil, are not disordered , and do not commit acts of grave depravity.
The Church's error leads them not only to wrong LGBTQ people but often to fail to grapple with real sexual abuse.
*********************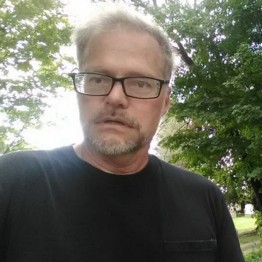 James Finn is a former Air Force intelligence analyst, long-time LGBTQ activist, an alumnus of Queer Nation and Act Up NY, a frequent columnist for the LA Blade, a contributor to other LGBTQ news outlets, and an "agented" but unpublished novelist. Send questions, comments, and story ideas to [email protected]
********************
The preceding article was previously published by Prism & Pen– Amplifying LGBTQ voices through the art of storytelling and is republished by permission.
Fox News leads hate campaign against trans college swimmer Lia Thomas
Fox figures repeatedly deadnamed and misgendered Thomas and used the story to attack gender-affirming health care


By Mia Gingerich & Alex Paterson | WASHINGTON – As part of its campaign to vilify transgender athletes in order to malign the trans community as a whole, Fox News has obsessively covered University of Pennsylvania swimmer Lia Thomas.
From December 3 through January 12, the network aired 32 segments on Thomas' swim career. Throughout Fox's coverage of the story, hosts and guests spewed dehumanizing rhetoric about Thomas and went so far as to assert that "this is like everyone has taken a crazy pill and no one wants to admit that this is wrong."
During an early December swim meet, Thomas came in first place in the 500-yard freestyle, 200-yard freestyle, and 1,650-yard freestyle races, setting conference records in each event. Thomas' performance drew the ire of conservative pundits intent on framing her success as symptomatic of the purportedly unfair advantage trans women have when competing in women's sports.
Thomas has exceeded the rules of National Collegiate Athletic Association (NCAA), which require her to be on testosterone suppressants for at least a year prior to competing, and has the support of the Ivy League conference and her school.
Nevertheless, Fox News relentlessly framed Thomas' participation as a dire threat to women's sports – even when she did not win. During a January 8 swim meet, Thomas placed sixth in the 100-yard freestyle with Iszac Henig placing first (Henig is a trans man competing on the women's team as he has put off hormone replacement therapy for now.)
Fox News has an extensive history of spewing anti-trans rhetoric and in recent years has focused that hate toward individual trans athletes. In 2021, the network aired more segments on trans athletes in just the first three months of the year than it had in the previous two years combined.
Fox News has aired 32 segments discussing Lia Thomas since December 3
From December 3, when Fox first mentioned her after she won a swim race, through January 12, Fox News aired 32 segments that discussed Thomas' swim career. Key findings include:
(In accordance with the Trans Journalists Association style guide, Media Matters has replaced Thomas' deadname and pronouns in the quotes below.)
Fox's so-called "straight news" programs aired 9 segments about Thomas, accounting for over one-fourth of the total segments. The remaining 23 segments were from its opinion programs.
Fox & Friends and its weekend counterparts as well as Fox & Friends First, the network's weekday early morning show, together aired the most segments (12) about Thomas. America's Newsroom With Bill Hemmer & Dana Perino aired the second-most segments on the topic (9), followed by The Ingraham Angle (4), and Tucker Carlson Tonight (3).
Fox News figures repeatedly deadnamed and misgendered Thomas. Deadnaming and misgendering are forms of harassment that involve using a trans person's prior name against their wishes or referring to them as the incorrect gender. Misidentifying trans people goes against best practice journalistic standards.
Lawyers and clients from the extreme anti-LGBTQ group Alliance Defending Freedom appeared on Fox News during three of the segments about Thomas. During the December 14 edition of The Ingraham Angle, ADF lawyer Christiana Holcomb misgendered trans athletes and fearmongered that "woke ideologues are silencing women like these University of Pennsylvania athletes for saying no to men in their sports."
Fox's coverage of the story was rife with anti-trans hate and dehumanizing rhetoric about Thomas. On January 9, a day after Thomas placed sixth in the 100-yard freestyle, right-wing pundit Buck Sexton decried the impacts of "the trans agenda" on women's sports and lamented, "We now in the news business are all using female pronouns for males as just a matter of course. I don't know why we have conceded that either." On that same day, Fox host Rachel Campos-Duffy misgendered Thomas and claimed, "Everybody sitting there in the stands is participating in this lie. Lia is not a woman."
Fox hosts and guests also used the story to fuel broader anti-trans attacks, including lying about best-practice health care and promoting conversion therapy. During a January 11 Fox & Friends segment, right-wing writer Cynthia Millen lied that "statistics have shown that if a teenager with gender dysphoria is allowed to work through it with proper therapy, they end up not wanting to transition when they are adult." Millen also falsely claimed that gender affirming health care "involves mutilation of the body." Fox dubiously referred to Millen as a mere "former USA Swimming official" even though she is also a writer for the website Catholic Stand, where she has documented extreme views on reproductive health care, same-sex couples, and critical race theory.
In reality, gender-affirming medical care for trans people is accepted as a safe, effective, and lifesaving treatment that is widely supported by medical professionals and yields clear mental health benefits.
On the December 7 edition of Tucker Carlson Tonight, Carlson brought on Kara Dansky from the anti-trans organization Women's Human Rights Campaign. Dansky argued against federal protection for trans students along with trans inclusion in women's restrooms and prisons, even going on to argue against the word transgender itself, saying, "Republicans are holding the line on material reality. All of that goes out the window when you use the word like transgender. It just doesn't exist, and I'm begging viewers to stop using it."
Right-wing media are leveraging the story to fuel broader anti-trans attacks
Fox hosts were not alone in exploiting Thomas' story to push transphobic talking points. Conservative radio host Clay Travis tweeted out an article on Thomas from his website OutKick.com that deadnamed her and claimed the NCAA's policy on trans athletes was to tell "biological women … to suck it up and deal with it." Travis also appeared numerous times on Fox News to comment on the story and argue against trans inclusion in sports.
Right-wing print and online outlets struck a similarly antagonistic tone, including Townhall, the New York Post, and the Washington Examiner. The Examiner ran an online piece titled "Liberals paving the way to turn women's swimming into more men's swimming," in which writer Christopher Tremoglie claimed that "in the wake of this transgender destruction, collegiate females are the collateral damage."
Other right-wing cable networks also saw the story as an opportunity to elicit anger in their base, with Newsmax's Chris Salcedo saying on his show that Thomas competing was a "new form of political correctness being pushed exclusively by socialist Democrats." One America News Network host Dan Ball said of Thomas' participation, "Speaking of things that just aren't right, like a grown man trying to have sex with teenagers, … how about a real biological man beating women, all women, in their own sporting events? That's not right either."
Far from hollow attacks, this sort of rhetoric goes hand-in-hand with legislative efforts by conservative lawmakers to pass further restrictions on the rights of trans youth, with trans student participation in sports a key target. After 2021 saw a historic number of bills targeting trans kids introduced in state legislatures, the threat remains high as 25 bills specifically targeting trans student athletes are currently being considered in state legislatures across the country.
A recent poll from the Trevor Project shows how this new reality can impact the lives of trans youth, with 85% of transgender and non-binary youth saying debates around these bills have negatively impacted their mental health. As long as right-wing media continue to capitalize on stories like Lia Thomas', manufacturing outrage with misinformation and hate, trans children will remain casualties in Fox News' culture war.
Methodology
Media Matters searched transcripts in the SnapStream video database for all original programming on Fox News Channel for any of the terms "Lia Thomas," "Leah Thomas," or "gender" or any variation of the term "trans" within close proximity of any of the terms "Penn," "UPenn," or "NCAA" or any variation of the word "swim" from 4 a.m. EST December 3, 2021, through midnight January 12, 2022.
We included segments, which we defined as instances when Lia Thomas was the stated topic of discussion or when we found significant discussion about Thomas. We defined significant discussion as instances when two or more speakers in a multi-topic segment discussed Thomas with one another. We did not include mentions, which we defined as instances when a single speaker mentioned Thomas without another speaker engaging with the comment, or teasers, which we defined as instances when the anchor or host promoted a segment about Thomas scheduled to air later in the broadcast.
We split Fox programs into "news" and "opinion" sides. We defined "news" programs as those with anchors, such as Bret Baier or Shannon Bream, while we defined "opinion" programs as those with hosts, such as Tucker Carlson or Laura Ingraham, at the helm. We used the designations from each anchor or host's author page on FoxNews.com. We also considered the format of the program; we defined those using a panel format, such as Outnumbered and The Five, as opinion programs.
**********************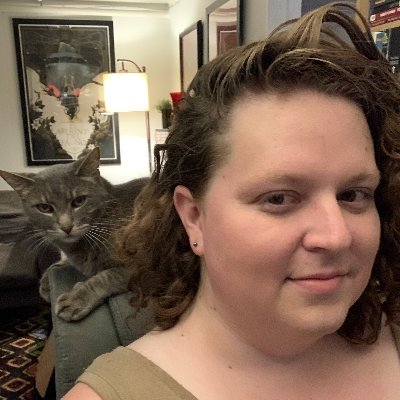 Mia Gingerich is a researcher at Media Matters. She has a bachelor's degree in politics and government from Northern Arizona University and has previously worked in rural organizing and local media.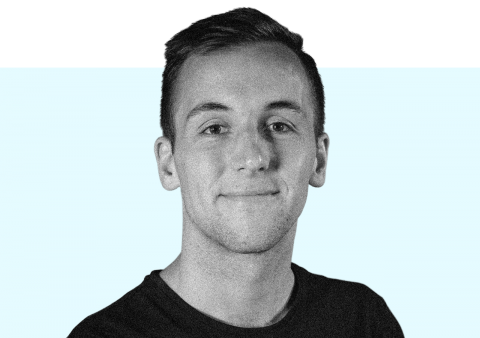 Alex Paterson is a researcher for the LGBTQ program at Media Matters, where he has worked since 2019. Alex holds a bachelor's degree in economics from Montana State University and has a background in LGBTQ advocacy, including previous work at the National LGBTQ Task Force and the U.S. Department of Health and Human Services.
********************
The preceding article was previously published by Media Matters for America and is republished by permission.