Feds must evaluate Trans prisoner for gender-affirming care, judge rules
"Denied basic medical care to treat her gender dysphoria & housed in men's prisons where she experienced severe physical and sexual violence"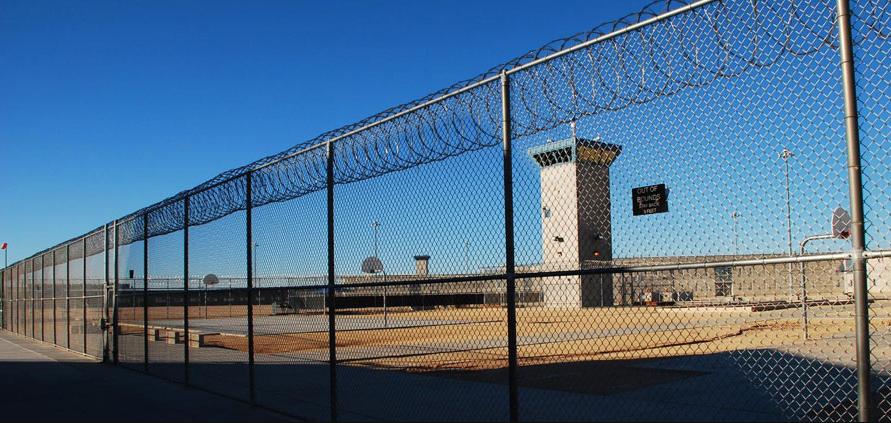 CHICAGO – A federal judge in Illinois ruled that the U.S. Federal Bureau of Prisons (BOP) must evaluate a trans woman incarcerated in Texas for gender-affirming surgery – a first of its kind ruling that could improve the treatment of trans prisoners across the country. 
In the ruling issued on Dec. 27 in the U.S. District Court for the Southern District of Illinois, Chief Judge Nancy Rosenstengel ruled that the Transgender Executive Council (TEC) within the BOP must evaluate a request from Cristina Nichole Iglesias – a 47-year-old trans woman who has been in custody for more than 27 years – for gender-affirming care by Jan. 24.
If the TEC recommends Iglesias for gender-affirming care, the BOP's medical director must assess Iglesias within 30 days and report to the court about progress on locating a surgeon.
If the TEC decides not to recommend Iglesias for surgery, they must provide a detailed explanation to the court.
"For years, Cristina has suffered greatly from the denial of appropriate healthcare and the constant threats to her life while in BOP detention," said John Knight, LGBTQ Project director at the American Civil Liberties Union (ACLU) of Illinois. "Cristina has fought for years to get the treatment the Constitution requires. The court's order removes the unnecessary hurdles and delays BOP has repeatedly constructed to prevent her from getting the care that she urgently needs."
Iglesias has been seeking gender-affirming care since at least January 2016.
According to the ACLU of Illinois, the BOP has known Iglesias is a trans woman since she first arrived in prison in 1994. Yet, she was "denied basic medical care to treat her gender dysphoria and was housed in men's prisons for more than two decades, where she experienced severe physical and sexual violence."
The ruling adds that BOP staff has "failed to protect her."
In her ruling, Rosenstengel writes: "Iglesias has been on suicide watch multiple times while in BOP custody and has attempted self-harm. Iglesias has and will continue to endure mental and physical harms because of the BOP's mistreatment of her gender dysphoria."
Previously, the lawsuit resulted in Iglesias being transferred to a federal prison that aligns with her gender. According to the ACLU of Illinois, she is one of the few transgender prisoners ever moved to the correct prison.
The court also found that the BOP's unwritten criteria for delaying Iglesias' transfer to a female facility and its denial of gender-affirming care were "forbidden post hoc justification[s] created in response to litigation."
In an email to the Los Angeles Blade, the BOP declined to comment on the specifics of the ruling. However, a spokesperson did say, "The BOP's team of subject-matter-experts provide a wide range of gender-affirming accommodations based on comprehensive and individualized assessments. These accommodations can include gender affirming surgical referral when deemed appropriate."
"We hope that the order directing BOP to move forward will result in medically necessary and long overdue healthcare for Cristina—and, in time, for the many other transgender people in BOP's custody who have also been denied surgery and other much-needed gender-affirming care," Knight said.
According to the ACLU of Illinois, there are currently 1,200 transgender prisoners in federal custody. To date, no prisoner has ever received gender-affirming surgery from the BOP.
Newsom on federal court allowing domestic violence abusers guns
"These three zealots are hellbent on a deranged vision of guns for all, leaving government powerless to protect its people"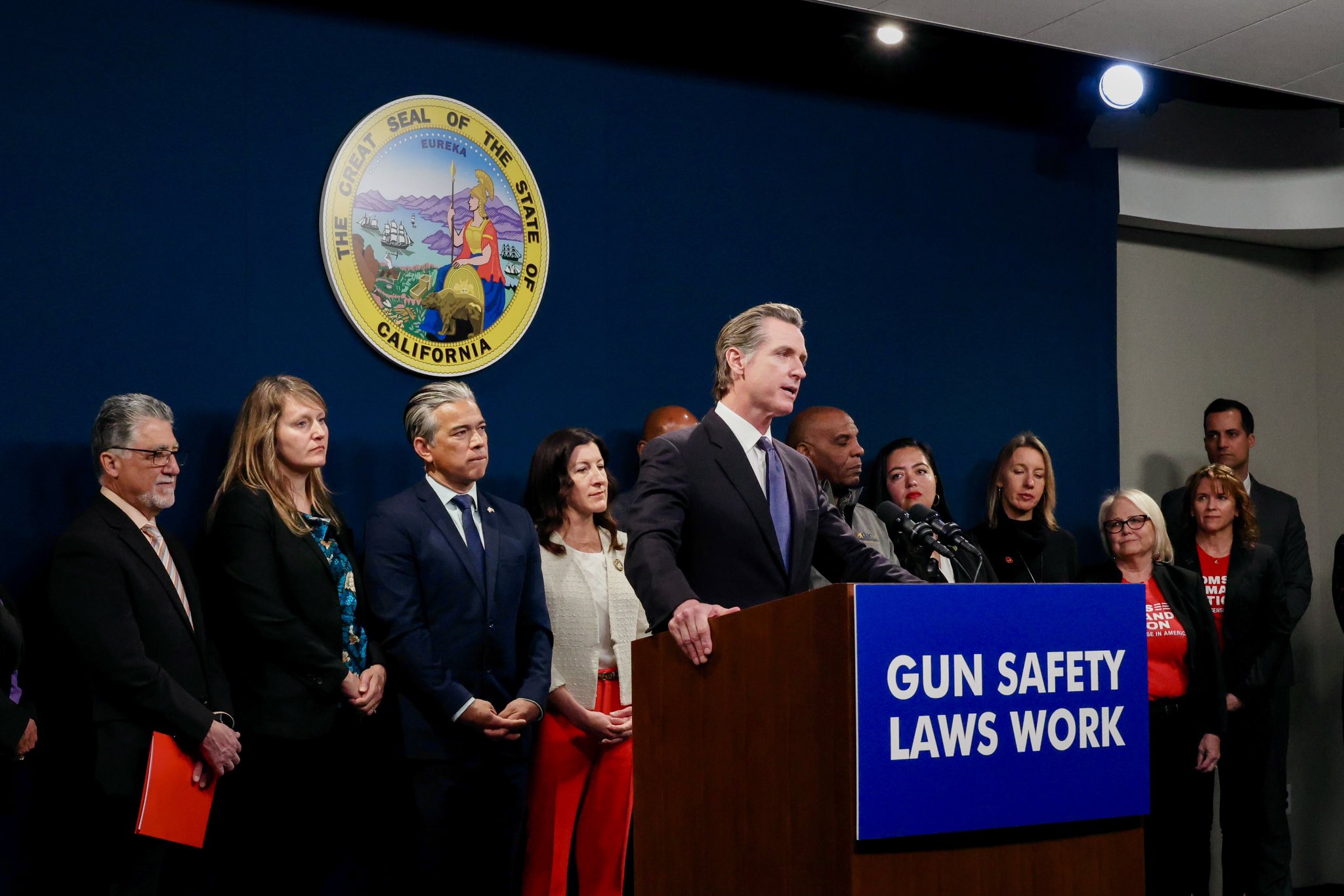 NEW ORLEANS – On Thursday, a three judge panel from the Fifth U.S. Circuit Court of Appeals, ruled that the federal law prohibiting individuals from "possessing a firearm while under a domestic violence restraining order" is unconstitutional.
Judge Cory Wilson, a Trump appointee, writing in the majority opinion in United States v. Rahimi, stated the federal law targeting those believed to pose a domestic violence threat could not stand under the Bruen test, a significant U.S. Supreme Court June 23, 2022 decision which requires that gun laws have a historical analogy to the firearm regulations in place at the time of the Constitution's framing and the Second Amendment.
CNN reported that the 5th Circuit panel was not persuaded by the historical parallels put forward by the US Justice Department, which was defending the conviction of a person who possessed a firearm while under a domestic violence restraining order that had been imposed after he was accused of assaulting his ex-girlfriend. The Justice Department argued that the domestic violence law was analogous to 17th-and 18th century regulations that disarmed "dangerous" persons.
Ian Millhiser a lawyer and constitutional expert reporting for Vox noted:
The immediate impact of this decision is that Zackey Rahimi, who "was subject to an agreed civil protective order entered February 5, 2020, by a Texas state court after Rahimi's alleged assault of his ex-girlfriend," may not be convicted of violating the federal ban on gun possession by domestic abusers.
More broadly, because the decision was handed down by the U.S. Court of Appeals for the Fifth Circuit, which presides over federal lawsuits in Louisiana, Mississippi, and Texas, this federal law can no longer be enforced in those three states.
In Sacramento, California Governor Gavin Newsom issued a statement after the judicial panel struck down the federal law:
"Now, a federal appeals court has ruled domestic abusers have the right to carry firearms. Where is the line? Who's next?
"Judge Cory Wilson, Judge James Ho, and Judge Edith Jones.
"These three zealots are hellbent on a deranged vision of guns for all, leaving government powerless to protect its people. This is what the ultra-conservative majority of the U.S. Supreme Court wants. It's happening, and it's happening right now.
"Wake up, America – this assault on our safety will only accelerate. This is serious – and it's coming to California. We are probably only weeks away from another activist judge, Judge Roger Benitez, striking down California's bans on assault weapons and large capacity magazines. California will continue to fight against these extremist judges to protect our residents' right to be free from gun violence."