Anti-LGBTQ legal group appeals ruling against anti-LGBTQ photographer
ADF's attorneys in their appeal argued the New York state laws go against the First and Fourteenth Amendments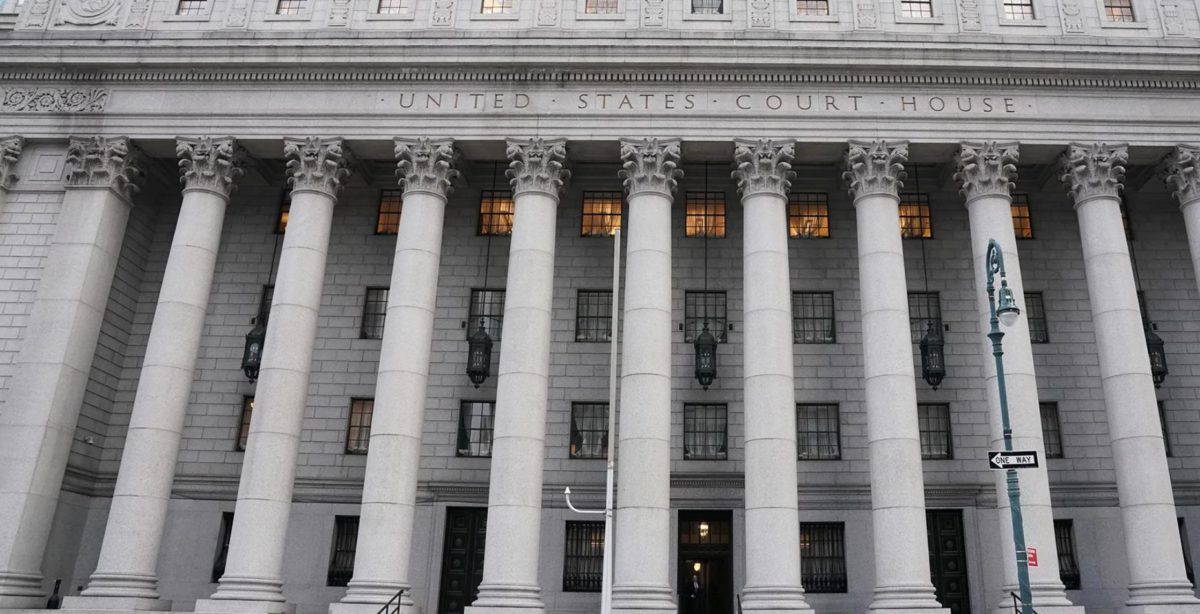 NEW YORK – The Alliance Defending Freedom (ADF), filed an appeal Wednesday with the United States Circuit Court of Appeals for the Second Circuit asking the court to overturn a lower Federal court ruling that dismissed a suit brought by a New York photographer asking to gain an exemption from state law regarding same-sex marriages.
Emilee Carpenter, an Elmira-based wedding photographer had filed a lawsuit Federal lawsuit claiming that New York's anti-discrimination laws violated her right to refuse photographing same-sex marriages.
She was represented by ADF which is listed by the Southern Poverty Law Center as a hate group because it has supported the idea that being LGBTQ+ should be a crime in the U.S. and abroad and believes that is OK to put LGBTQ+ people in prison for engaging in consensual sex. It has also supported laws that required the forced sterilization of transgender Europeans.
ADF has spread lies about the LGBTQ+ community. It has, for example, linked being LGBTQ+ to pedophilia and claimed that a "homosexual agenda" will destroy society.
U.S. District Judge Frank P. Geraci Jr. ruled that Emilee Carpenter's suit "would relegate [same-sex couples] to an inferior market than that enjoyed by the public at large," under New York State statutes. He then dismissed the case.
ADF's attorneys in their appeal with the 2nd Circuit Court of Appeals, argued the New York state laws go against the First and Fourteenth Amendments, restricting their client's rights to freedom of speech and the free exercise of religion.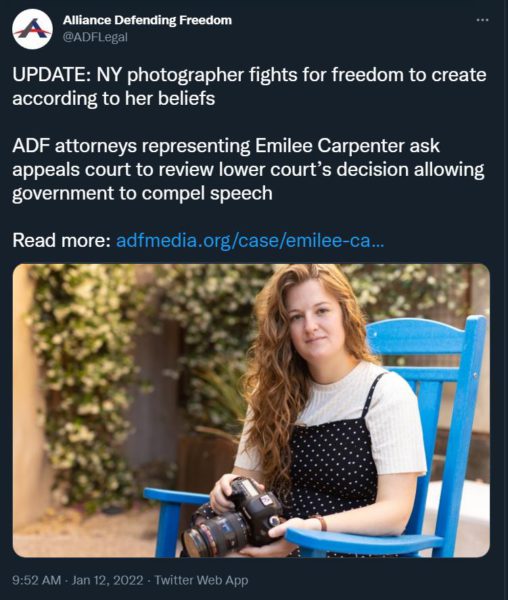 U.S. Federal Judge tosses Florida "Don't Say Gay" lawsuit
The judge also ruled the law should not be used to treat LGBTQ students differently or to fail to step in when they face bullying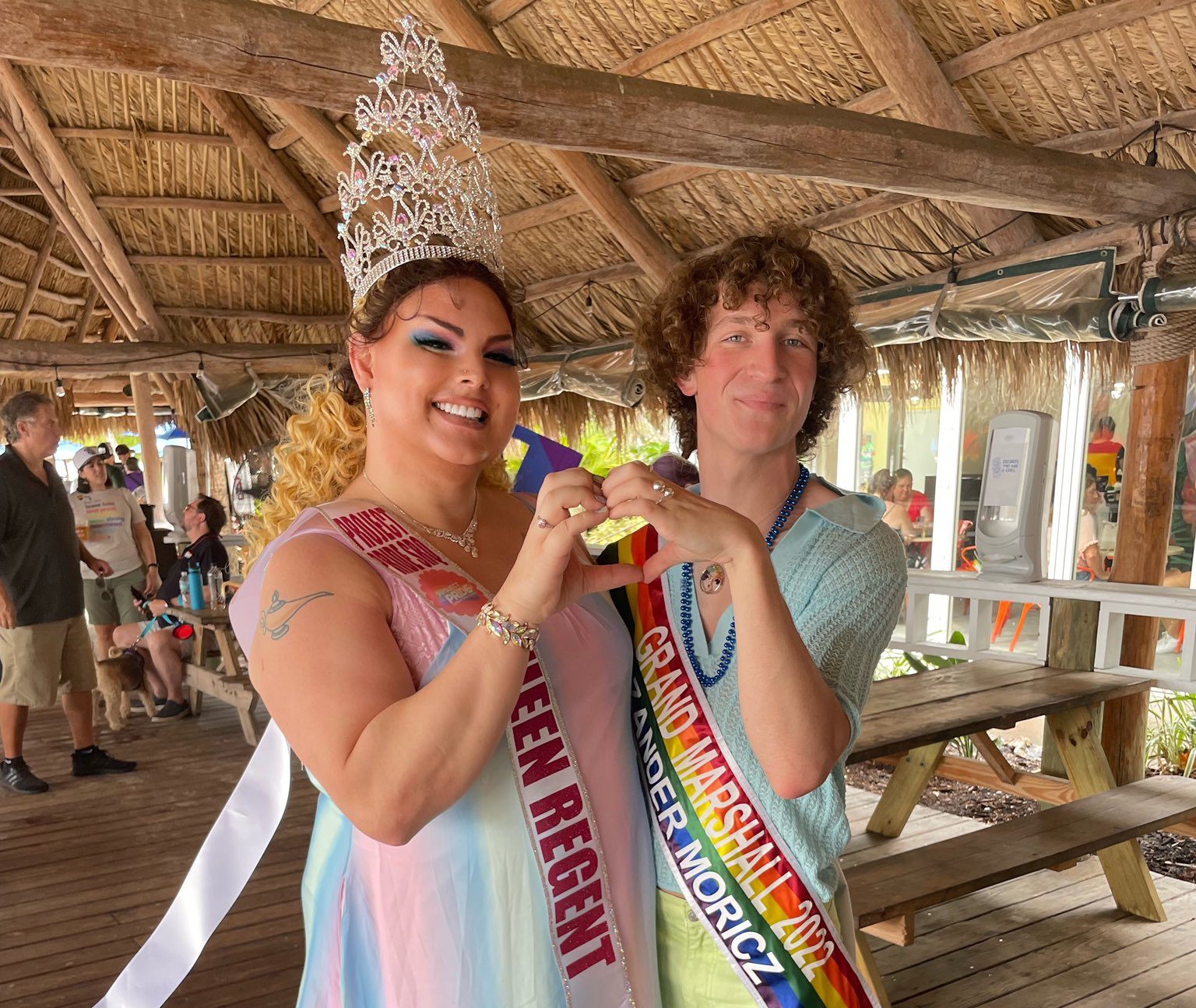 GAINESVILLE, Fl. – U.S. District Court Judge Allen Cothrel Winsor dismissed a lawsuit Monday against Florida's infamous "Don't Say Gay law," on the grounds that the plaintiffs lacked legal standing to challenge the law.
Winsor, a judge on the United States District Court for the Northern District of Florida nominated by former President Donald Trump, issued a 25-page order dismissing the case brought by students, families, educators, Family Equality, and Equality Florida, against the "Parental Rights in Education" bill passed in March of this year by the Republican-controlled Legislature and signed into law by Gov. Ron DeSantis.
The lawsuit alleged, in part, that the law violated First Amendment and due-process rights. It reads, "Classroom instruction by school personnel or third parties on sexual orientation or gender identity may not occur in kindergarten through grade 3 or in a manner that is not age-appropriate or developmentally appropriate for students in accordance with state standards."
In his ruling, Winsor left open the question on the constitutionality instead focusing on whether the plaintiffs showed they had standing to pursue the case — and concluded that they had not met that requirement.
"The principal problem is that most of plaintiffs' alleged harm is not plausibly tied to the law's enforcement so much as the law's very existence," Winsor wrote. "Plaintiffs contend the law's passage, the sentiment behind it, the legislators' motivation, and the message the law conveys all cause them harm. But no injunction can unwind any of that."
The judge also pointed out that violations of the law would be enforced against school districts, not individual teachers.
"With or without the law, school districts direct teachers as to what they may and may not teach," he noted. "Plaintiffs do not allege otherwise; they do not assert, for example, that Florida's public-school teachers may teach whatever lessons they wish. So to the extent plaintiffs allege that some teachers or others wish to provide 'classroom instruction . . . on sexual orientation or gender identity' to students 'in kindergarten through grade 3,' they would have to show (at a minimum) that without the law their individual school district would allow it. Yet plaintiffs offer no specific allegation that any teacher would be providing such classroom instruction absent HB 1577."
Winsor gave the plaintiffs 14 days to file a revised lawsuit but also took the state to task. He stated that "nothing in the law—much less in its conceivable enforcement—could 'empower' other students to do anything they could not otherwise do with respect to treating LGBTQ students differently."
The judge also spelled out that the law should not be used to silence students from talking about their LGBTQ parents, to silence LGBTQ teachers from acknowledging their partners, or to exclude LGBTQ parents from school events. And that it should not be used to treat LGBTQ students differently, to fail to step in when they face bullying, or to remove signs of support like rainbow flags from classrooms.
In a June motion to dismiss the case, the state's lawyers argued that the plaintiffs did not have standing. But they also wrote that the plaintiffs "have not come close to showing that the Legislature acted out of animus against LGBTQ individuals."
"The bill reflects no governmental preference about what students should learn about sexual orientation and gender identity," the state's lawyers wrote. "Those subjects must be taught appropriately and, for the youngest children, they may be taught by parents, not in public-school classroom settings. That is a legitimate (state) interest."
In a statement released after the ruling from Winsor, Equality Florida wrote:
"Judge Winsor acknowledges what has been clear from the beginning: that in DeSantis's Florida, the political climate is so toxic for LGBTQ people that school districts are actively abdicating their responsibilities, choosing instead to capitulate to extremists and the toxic anti-LGBTQ brew they have created rather than adhere to the letter of the law.
This fight is not done. We will continue to expose the harm that Florida's Don't Say LGBTQ law is inflicting on children and families. A court decision doesn't negate that harm. This ruling focuses on whether the parents, students or organization were the right plaintiffs to bring it forward. Equality Florida made a commitment to fight to ensure every student is protected and every family is respected, and that's exactly what we intend to do through any means necessary."
The lead attorney for the plaintiffs who are represented by Kaplan Hecker & Fink, LLP; the National Center for Lesbian Rights; and Elizabeth F. Schwartz said in an emailed statement:
"While we are currently assessing our options, one thing we can promise for sure is that we will not give up this fight on behalf of all the Florida LGBTQ+ kids, parents, and teachers who this law literally seeks to erase from their schools and communities," said Roberta "Robbie" Kaplan.
Christian lawyers take case of anti-trans athletes to appeals court
Besides campaigning for a national abortion ban, Alliance Defending Freedom aims to ban trans girls competing in girls' high school sports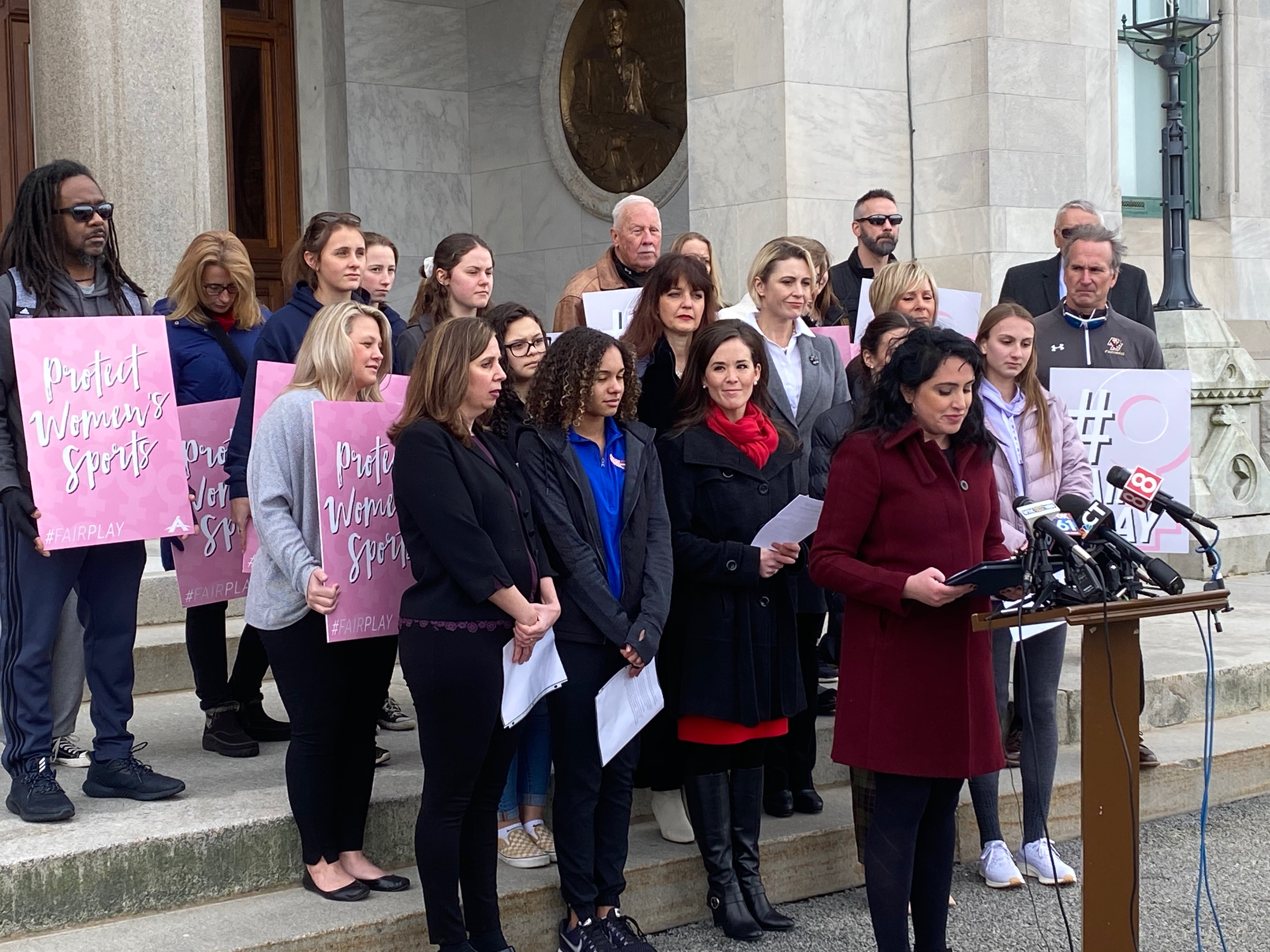 NEW YORK – A federal appeals judge in New York City on Thursday listened to attorneys arguing for and against a ban on transgender athletes in high school sports, the first federal case challenging a policy of inclusion.
Now it's up to Chief Judge Debra Ann Livingston of the Second Circuit of the U.S. Court of Appeals to decide whether a landmark case should be retried or tossed out.
The case, brought by the Alliance Defending Freedom in February 2020, was dismissed by a federal judge in Connecticut in April 2021.
The ADF, a conservative Christian law group labeled an extremist hate group by the Southern Poverty Law Center, is appealing the decision by U.S. District Judge Robert Chatigny. The ADF claims he was biased in favor of the defendants, the Connecticut Interscholastic Athletic Conference and several Connecticut boards of education.
Their original lawsuit and this appeal claims that by permitting transgender student-athletes to compete according to their gender identity, the CIAC and the schools discriminated against the plaintiffs: cisgender women who were track and field athletes in high school in Connecticut. They have all gone on to win collegiate sports scholarships: Selina Soule, Chelsea Mitchell and Alanna Smith.
"Today we argued that my clients, Selena, Chelsea and Alanna, their records and achievements matter, and we ought to be able to prove our case in court," said ADF Senior Counsel Christiana Kiefer outside court in Manhattan. "And so, we're asking that the judges here allow the case to continue to move forward."
A fourth plaintiff, Ashley Nicoletti, was added to the case last year. The women claim they couldn't win against trans girls, and because they were forced to compete with trans girls, they were "denied the chance to be champions."
They also want the court to order the state to change its track and field records and championship-winning results and erase the names of two transgender athletes: Andraya Yearwood and Terry Miller.
In their appeal, and in their press release following today's hearing, the ADF attorneys repeatedly misgendered the two young Black women, referring to them as "boys" and "biological males." Yearwood and Miller are not named in the suit, but American Civil Liberties Union attorneys represented them at the hearing.
The ACLU tweeted what the organization called "the facts" of the case, responding to the ADF's arguments, including that Mitchell and Smith did in fact beat Yearwood and Miller and that three of the four plaintiffs actually did win championships.
"Connecticut's laws preventing discrimination against trans youth in school and sports are consistent with federal law," said Elana Bildner, ACLU Foundation of Connecticut senior staff attorney, in a statement. "For years now, Andraya and Terry have carried more on their shoulders, as two Black trans youth, than most adults face in a lifetime."
"The plaintiffs' argument is filled with hypotheticals about a dystopia where cisgender girls disappear from the podium, but the court must rely on facts," said ACLU attorney Joshua Block. "The facts are that these plaintiffs repeatedly outperformed Andraya and Terry and won an impressive collection of first place trophies in the process. There is enough room on the victory podium for transgender girls too. Under Title IX, all girls, including transgender girls, should be able to participate fully and equally in athletics, in accordance with who they are."
Yearwood and Miller's records and the lawsuit naming them have been cited in several states across the U.S. where legislatures have considered and enacted bans on trans student-athletes. Outside court, Block called this case "sort of Exhibit A," in that effort. "It's held up as an example of the dangers that would happen if transgender girls were allowed to participate. And the reality is that that's based on a completely false premise, because there's no cisgender girls getting pushed off the victory podium. The plaintiffs in this case have been on the victory podium on multiple occasions."
Miller and Yearwood did not win any sports scholarships to colleges and are not pursuing track and field following their graduation from their high schools.
You can read the filing by ADF by clicking here.
The ACLU's statement is here.
Federal jury indicts doctor & her spouse: Passing info to Russia
They received public attention in 2015 after becoming the first known active-duty Army officer to come out as transgender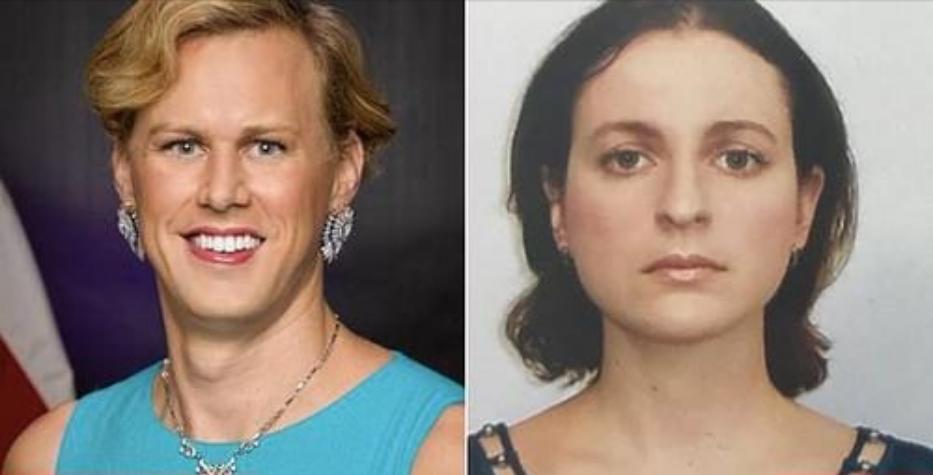 BALTIMORE – A federal grand jury on Wednesday handed down an indictment of a Johns Hopkins anesthesiologist and her spouse, a doctor and major in the U.S. Army, with conspiracy and for the disclosure of individually identifiable health information related to their efforts to assist Russia in connection with the conflict in Ukraine.
The United States Attorney's office for Maryland in a press release stated that the indictment charging Anna Gabrielian, age 36, and her spouse, Jamie Lee Henry, age 39, both of Rockville, Maryland, both of whom had secret clearances, were attempting to provide medical information about members of the military to the Russian government.
Gabrielian and Henry met with an individual they believed to be associated with the Russian government, but who was, in fact, a Federal Bureau of Investigation Undercover Agent.
In court documents filed Gabrielian told the FBI agent posing as a Russian operative that she had previously reached out to the Russian embassy by email and phone, offering Russia her and her spouses' assistance.
According to the U.S. Attorney's office Gabrielian told the FBI agent that, although Henry knew of Gabrielian's interaction with the Russian Embassy, she never mentioned Henry's name to the Russian Embassy.
In the narrative released by the U.S. Attorney's office, on August 17, 2022, Gabrielian met with the FBI at a hotel in Baltimore. During that meeting, Gabrielian told the FBI she was motivated by patriotism toward Russia to provide any assistance she could to Russia, even if it meant being fired or going to jail.
She proposed potential cover stories for her meeting with the "Russians" and stressed the need for "plausible deniability" in the event she was confronted by American authorities. Gabrielian also told the FBI that, as a military officer, Henry was currently a more important source for Russia than she was, because they had more helpful information, including how the United States military establishes an army hospital in war conditions and information about previous training provided by the United States military to Ukrainian military personnel.
Gabrielian's spouse is U.S. Army Major Jamie Lee Henry, who identifies as a transgender military physician on their Twitter account.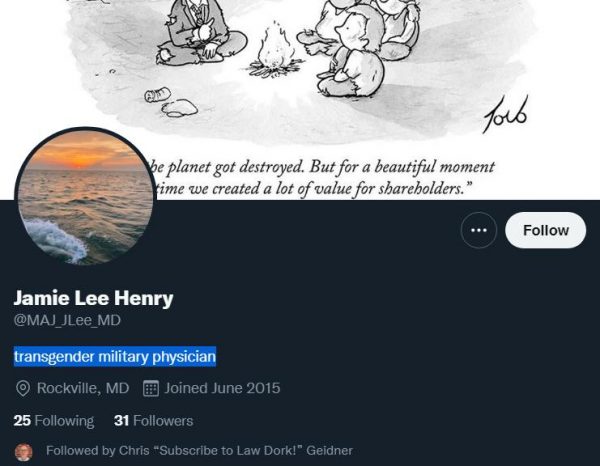 Henry received public attention in 2015 after becoming the first known active-duty Army officer to come out as transgender.
Henry was at one point a member of SPARTA, the nation's largest nonprofit representing actively-serving transgender U.S. servicemembers. A spokesperson for SPARTA, in an emailed statement, commenting on the announcement of the arrest and indictment of Henry and their spouse told the Blade:
"Transgender people are as diverse as the societies to which they belong. One's gender identity neither increases nor decreases a propensity towards alleged criminal activity."
As stated in the indictment, Gabrielian is an anesthesiologist and worked at Medical Institution 1, located in Baltimore, Maryland. Henry, a Major in the United States Army, who held a Secret-level security clearance, is Gabrielian's spouse and a doctor. During the time of the alleged conspiracy, Henry worked as a staff internist stationed at Fort Bragg, the home of the Army's XVIII Airborne Corps, headquarters of the United States Army Special Operations Command, and the Womack Army Medical Center.
Gabrielian was scheduled to have initial appearance at 11:30 a.m. Thursday in U.S. District Court in Baltimore before U.S. Magistrate Judge Brendan A. Hurson.  Henry is also expected to have an initial appearance today, although a time has not yet been set.
Full statement from SPARTA:
"SPARTA, a non-profit advocacy organization representing transgender Service members in the United States, is saddened to learn of the arrest and indictment of Jamie Lee Henry, an officer in the United States Army and a medical doctor.
SPARTA has long advocated for the inclusion and total equity for transgender persons throughout the United States uniformed services. Today, thousands are serving honorably and authentically at home stations worldwide.
The actions alleged in the indictment do not reflect Henry's identity as transgender. Their alleged actions are those of an individual and should not be taken as a representation of transgender people broadly or transgender members of the military specifically.
All people in the United States are entitled to the same rights, including due process and the presumption of innocence in this case. SPARTA does not condone any actions alleged in the indictment and expects the process to play out fairly and equitably as it would for anyone accused of a crime."