SPLC listed hate group launches homophobic attack on Hilton Hotels Ad
Hilton Worldwide has been noted and recognized for its ongoing commitment to being an LGBTQ+ affirming corporation for the LGBTQ+ community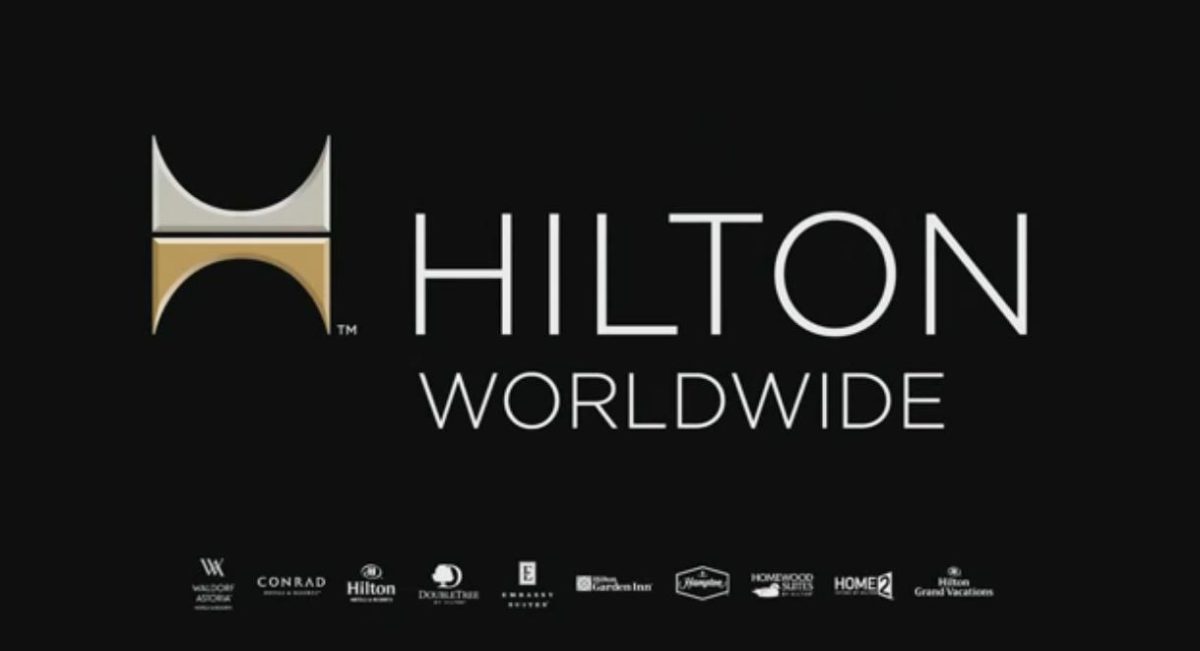 TUPELO, Ms. – In a petition and donation solicitation mass emailing this week, the Southern Poverty Law Center listed anti-LGBTQ+ hate and extremist group, One Million Moms railed against the McLean, Virginia- based Hilton Worldwide for an LGBTQ+ affirming advert.
Monica Cole, the group's executive director which GLAAD has labeled 'One Meddling Mom,' called out the global hospitality giant for an advert originally run in the beginning of December that showed a couple of gay parents, checking into their hotel room with their sleeping kid using the Hilton mobile app.
Cole decried the advert saying; "Hilton's current commercial "Make an Entrance with the Hilton App" attempts to normalize sin by featuring two men together with a young boy. The two dads are shown walking through the hotel lobby and to their room while one dad carries the sleeping toddler."
She then continued her objection writing; "Promoting same sex relationships has nothing to do with marketing their company. Yet Hilton wants to make it clear where they stand on this controversial topic, instead of remaining neutral in the culture war. One Million Moms continues to stand up for biblical truth, which is very clear in Romans 1:26-27 about this particular type of sexual perversion.
One Million Moms must remain diligent. Scripture says multiple times that homosexuality is wrong, and God will not tolerate this sinful nature."
Hilton Worldwide has been noted and recognized for its ongoing commitment to being an LGBTQ+ affirming corporation for the LGBTQ+ community and has earned excellent scores on the Human Rights campaign's Corporate Equality Index for several years as an affirming and safe working environment for LGBTQ+ employees.
Jeremy Hooper, the founder of Good As You a popular LGBTQ+ rights website known for both its strong opposition research and its irreverent tone and a veteran commentator as well as strategist focused on LGBTQ rights wrote:
"In the decade that I have been aware of One Million Moms, she [ Cole ] is quite literally the only staff member I have ever heard anyone name. She is the one and only person who appears on their petitions, as well as the one and only person who speaks for them to the media. She is the mom. Her. Solo. One person, supposedly representing one million."
"OMM is pretty capable when it comes to getting ink. It's typically dismissive, if not outright derisive, press. Most often the anti-LGBTQ campaign to which it is attached goes absolutely nowhere and the company under attack continues right along serving its entire customer base rather than cutting out the share that AFA/OMM believes to be anti-godly mistakes. Still, Monica Cole and her minuscule operation that masquerades as "millions" does get people talking." Hooper added.
Cole finishes off her attack on Hilton writing:
"Hilton attempting to redefine the family crosses a line Hilton should have never crossed. There is concern about the way this advertisement is pushing the LGBTQ agenda, but an even greater concern is that the commercial is airing when children are likely to be watching television. To make matters worse, this advertisement has aired during family viewing time such as football games and primetime.
TAKE ACTION! If you agree that this ad is inappropriate, sign our petition urging Hilton to pull its "Two Gay Dads" commercial immediately. And please share this with your friends and family," she urges the emailing's recipients.
The Southern Poverty Law Center has listed the 45-year-old American Family Association, (AFA), as a hate and extremist group, which Cole's One Million Moms group is a part of for its lies and harmful propaganda about LGBTQ+ people.
**********************
Hilton – Make an Entrance with the Hilton App (2021)
Tom Daley: Bad Dad Jokes!
Terrible jokes, but I love them! Not sure if Lance does…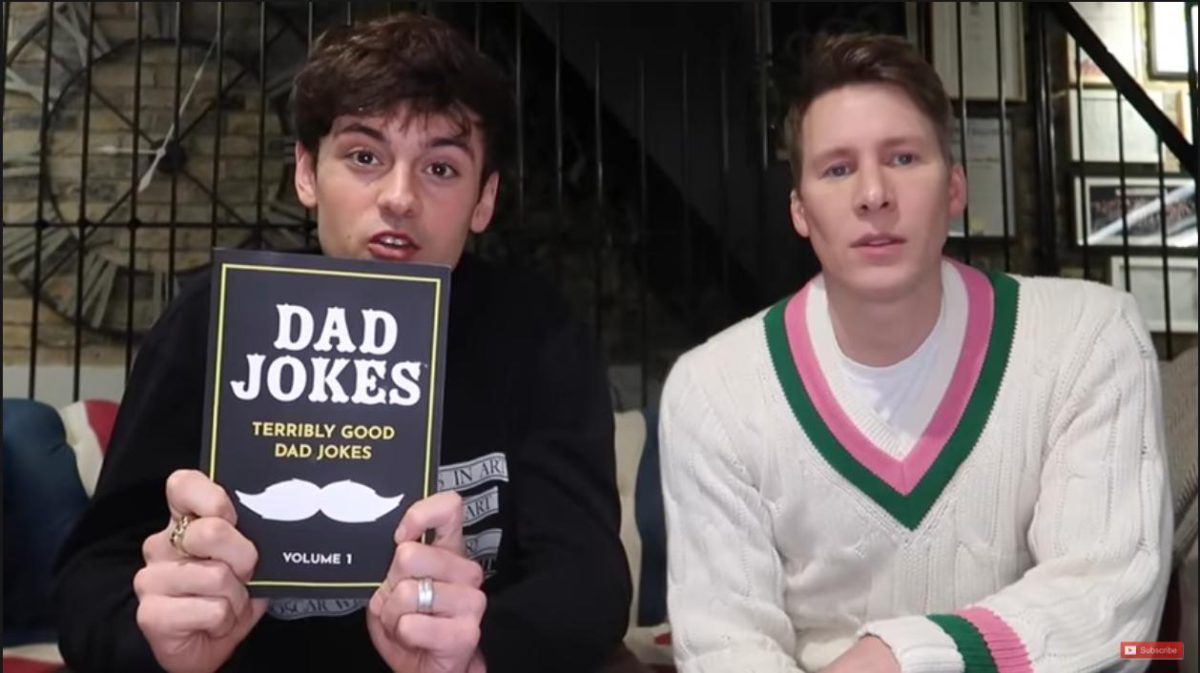 LONDON – British Olympian and gold medalist diver Tom Daley along with his husband D. Lance Black pass along some really terrible 'Dad' jokes.
Facebook group offers some LGBTQ+ people a stand-in family
Blevins says he was blessed with affirming parents said the overwhelming response his TikTok received inspired him to start the group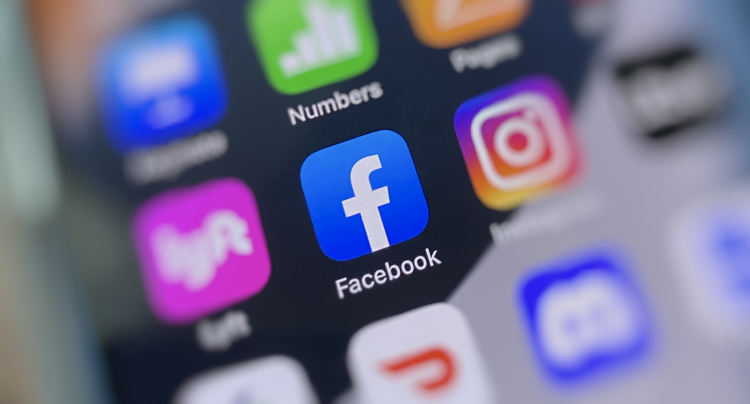 EASTERN TENNESSEE – The Facebook group TikTok Stand In Families is helping LGBTQ+ people with unaccepting families by giving them love, comfort and family – even if it's just for one day.
USA Today reports that the group, which has nearly 30,000 queer people and allies, started with a TikTok video that showed a stranger offering to stand with same-sex couples whose parents didn't support them.
"There's parents that want to be there for you on your big day, and we'll be your biggest fans," Daniel Blevins said in the video.
Blevins, the group's co-founder who says he was blessed with affirming parents, told the newspaper that the overwhelming response his TikTok received inspired him to start the group with his friend Rae Otto.
"For me, it's kind of a way of giving them what I had," said Blevins, an Eastern Tennessee dad.
According to the newspaper, it fills a void for LGBTQ+ people with unaccepting families and "sends a message: You are enough, and you are not alone."
The two choose to keep the group private, especially for those who are not out. According to USA Today, they also moderate posts to ensure that their group is a safe place.
Bec Mueffelmann – a Durham, North Carolina, resident who uses they/them pronouns – was scrolling through their "For You" page one day when they saw Blevins' video.
"This group provides a point of connection online, if they just need somebody to listen like in a private message, but it also does a good job of connecting people physically," Mueffelmann, 32, told the paper.
Mueffelmann is married and lives with members of their "chosen family," but is no longer in contact with their biological family, according to the newspaper.
"My parents, particularly, were not making much of an effort with my pronouns," they said. "So I got to a place of realizing I needed a break to evaluate and to tell them what was up and give myself some space to heal."
Mueffelmann and their husband joined the Facebook group in October, a few weeks shy of their birthday, after connecting with another member, Sarah Beth Craven, who would later tell the group that this Thanksgiving would be her first without her family.
Otto, the group's other founder, told the newspaper, "I'm not an emotional person, but for me, it's been emotional."
"I've even found family through the group myself," she added. "I went out to Atlanta this year to go visit somebody who I consider my chosen mother and spent the week with her … and Dan, he's my chosen brother. I consider him blood."
LGBTQ+ hook-up sites join forces to fight online abuse
"People experience a lot of hurt from things that are said to them online, and that is what we are trying to address"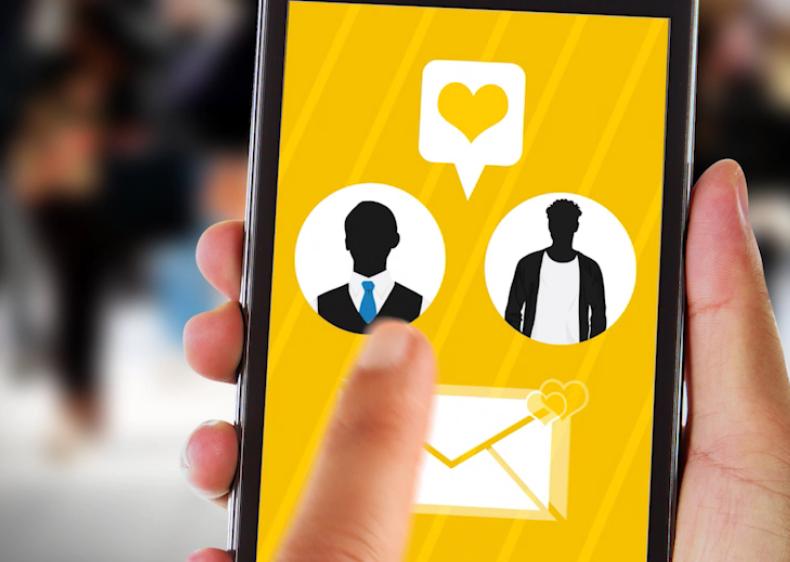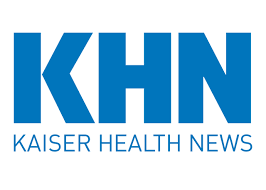 Editor's note: This article contains references to racial and ethnic slurs.
By David Tuller | SAN FRANCISCO – Corey Baker, a gay man in Columbus, Ohio, has seen many dating app profiles that include phrases like "Blacks — don't apply." Sometimes when he declines invitations, he said, men lash out with insults like "you're an ugly Black person anyway." And some of his friends have been slammed with the N-word in similar situations.
Many of these events occurred "when I didn't think I was attractive or deserving of love," he said. And they took an emotional toll. "If you're experiencing a wall of people saying they're not attracted to you, I think that does impact your mental health," said Baker, who is 35 and a school librarian.
The notion of kinder, gentler rejections on hookup sites might seem like an oxymoron. Yet experts in sexual health — as well as users of gay meeting apps, like Baker — say the harshness of much online behavior can exacerbate low self-esteem and feelings of depression or anxiety. That toxic combination can also lead to impulsive and potentially unsafe sexual choices.
In response, Building Healthy Online Communities, or BHOC, an organization in the San Francisco Bay Area focused on HIV and STD prevention, has launched an effort to boost niceness on apps designed for men who have sex with men. "People in the LGBTQ community face discrimination externally, but we also have to acknowledge that there is discrimination within the community," said BHOC director Jen Hecht.
Through surveys and focus groups, BHOC asked more than 5,000 users of nine gay apps how the sites could support better online behavior related to race, appearance, HIV status, age, disability, gender identity and other factors. It also sought advice on technical improvements the apps could make, such as offering users greater flexibility in conducting searches for contacts.
"If I can filter out people who wrote 'no fats, no fems, no black people,' I don't even have to deal with seeing it," wrote one respondent quoted in BHOC's report on the data gathered from app users. Representatives for some of the participating apps said they welcomed the collaboration. "We've had a non-bullying policy since day one," said David Lesage, marketing and social media director for Adam4Adam.
Mean online behavior is, of course, not limited to apps for men. When asked last month by email whether meeting sites that cater to the general population should also be trying to address the issue, Evan Bonnstetter, Tinder's director of product policy, responded that the company was "unable to participate in this opportunity." (Bonnstetter has since left Tinder.) Bumble, another site popular with heterosexuals, did not respond to a request for comment.
Gay and bisexual men, like other groups that face discrimination, have higher rates of depression, substance misuse and related mental health concerns. But John Pachankis, an associate professor at the Yale School of Public Health who studies gay men's health, said his research has identified aggressiveness within the gay community as a major problem.
"I was initially quite surprised that gay men were consistently noting their treatment at the hands of other gay men as being a predominant stressor," Pachankis said. Apps, he added, "are a site of a lot of potential rejection in a short amount of time in a way that is particularly anonymous and efficient and can be really detrimental."
In one study, Pachankis and his colleagues simulated a gay app environment in which some research participants were exposed to dismissive comments and others to approving comments. (The comments were all computer-generated.)
In subsequent responses on questionnaires, the men exposed to the dismissive comments reported greater emotional distress and expressed more skepticism about the benefits of condoms. They were also more likely to choose riskier options in a card-playing game.
Given that the app environment is the source of stress, Pachankis said, it makes sense for BHOC and other public health organizations to try to influence it
Some respondents quoted in the BHOC report dismissed the initiative as silly or unwarranted. "If someone does not meet the preferences specified by the user for being 'fat,' 'too old,' or not the right 'race,' then too bad," wrote one. "I find this overreach in striving to be PC as offensive and ridiculous."
But most respondents recognized that apps could support better online behavior and reduce unnecessary pain, Hecht said.
"It's a society-wide problem, and I do agree that gay men's dating apps are not going to single-handedly address it, but that doesn't mean they can't play a role," she said. "To the extent that the users get to control and customize, that will increase their positive experiences on the apps and decrease the likelihood that they'll have these negative experiences."
One popular recommendation from respondents was to allow all users, and not just paying customers, to block anyone they feel is being abusive. Another was to allow users to restrict who can see profile fields with potentially sensitive information, such as HIV status or gender identity. Respondents also believed apps could help diminish the pain of rejection by providing neutral, pre-written messages for users to send, such as "sorry, it's not a match."
Grindr, one of the participating apps, does not include standard rejection statements but is exploring this option to help users on both sides of what is inevitably a "high-intensity moment," said Jack Harrison-Quintana, the company's director of equality.
"It's very easy to feel very rejected because you are getting rejected," Harrison-Quintana said. "People experience a lot of hurt from things that are said to them online, and that is what we are trying to address."
Jehangeer Ali Syed, an international development consultant in Washington, D.C., said he has been disturbed by being treated as an "exotic element" in online exchanges. Although he is not from the Middle East, some men "sexually objectify me as an 'Arab stallion,'" said the 36-year-old Pakistani. "I have been called a 'sand-[N-word],'" he added.
This sort of encounter, he said, "makes you doubt yourself, makes you feel insecure and makes you question if I'm doing anything wrong."
BHOC noted in its report that many respondents were unaware of existing app features that could help them customize and control their experiences. The report called for apps to expand their educational efforts about these possibilities.
That suggestion resonated with Grindr's Harrison-Quintana. Grindr already includes some of the options recommended in the report, he said, but it could do a better job of communicating with customers. "It's not just about implementing features, it's also about maybe letting users know those features are available to them," he said.
*********************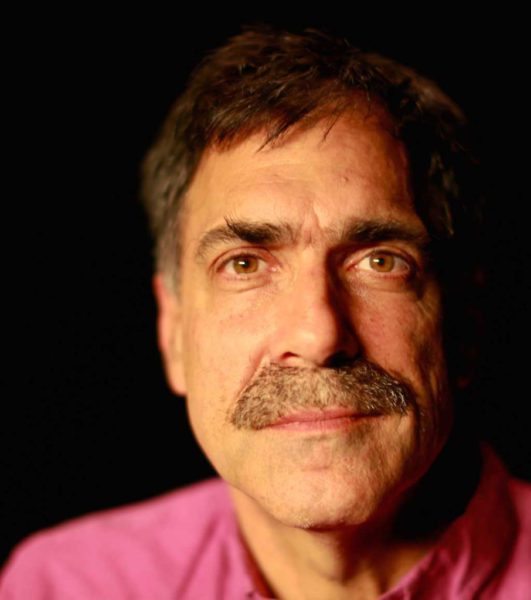 David Tuller is a senior fellow in public health and journalism at UC Berkeley's Center for Global Public Health, which is part of the School of Public Health. 
*********************
This story was produced by KHN, which publishes California Healthline, an editorially independent service of the California Health Care Foundation, and is republished with permission.