SPLC listed hate group launches homophobic attack on Hilton Hotels Ad
Hilton Worldwide has been noted and recognized for its ongoing commitment to being an LGBTQ+ affirming corporation for the LGBTQ+ community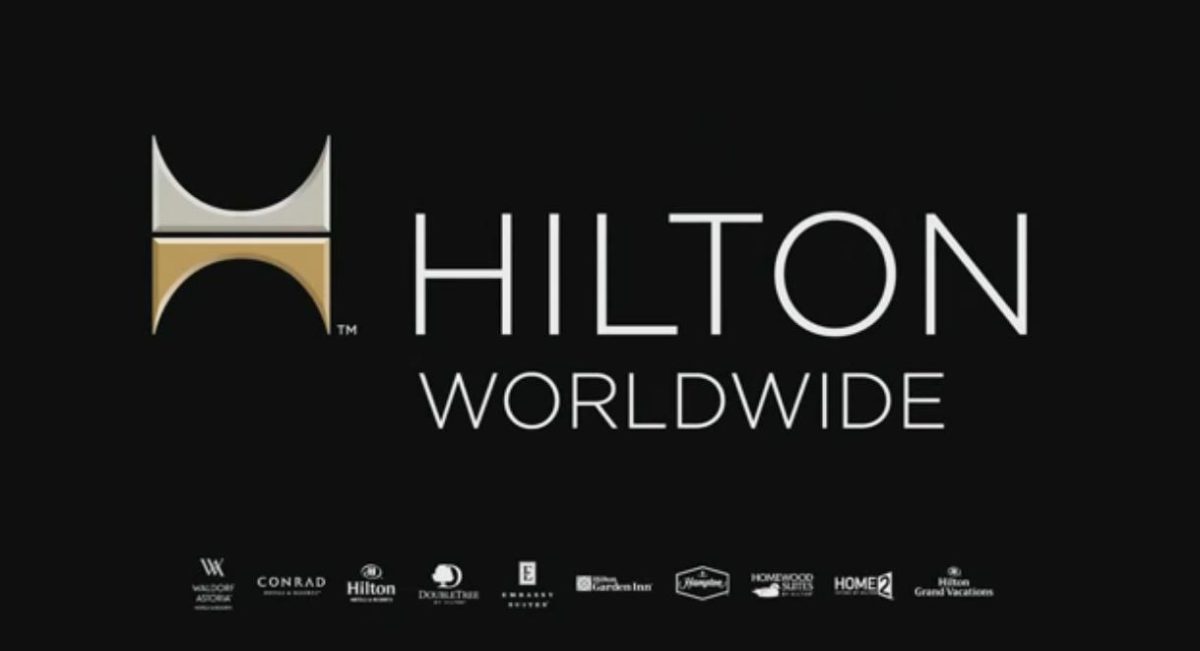 TUPELO, Ms. – In a petition and donation solicitation mass emailing this week, the Southern Poverty Law Center listed anti-LGBTQ+ hate and extremist group, One Million Moms railed against the McLean, Virginia- based Hilton Worldwide for an LGBTQ+ affirming advert.
Monica Cole, the group's executive director which GLAAD has labeled 'One Meddling Mom,' called out the global hospitality giant for an advert originally run in the beginning of December that showed a couple of gay parents, checking into their hotel room with their sleeping kid using the Hilton mobile app.
Cole decried the advert saying; "Hilton's current commercial "Make an Entrance with the Hilton App" attempts to normalize sin by featuring two men together with a young boy. The two dads are shown walking through the hotel lobby and to their room while one dad carries the sleeping toddler."
She then continued her objection writing; "Promoting same sex relationships has nothing to do with marketing their company. Yet Hilton wants to make it clear where they stand on this controversial topic, instead of remaining neutral in the culture war. One Million Moms continues to stand up for biblical truth, which is very clear in Romans 1:26-27 about this particular type of sexual perversion.
One Million Moms must remain diligent. Scripture says multiple times that homosexuality is wrong, and God will not tolerate this sinful nature."
Hilton Worldwide has been noted and recognized for its ongoing commitment to being an LGBTQ+ affirming corporation for the LGBTQ+ community and has earned excellent scores on the Human Rights campaign's Corporate Equality Index for several years as an affirming and safe working environment for LGBTQ+ employees.
Jeremy Hooper, the founder of Good As You a popular LGBTQ+ rights website known for both its strong opposition research and its irreverent tone and a veteran commentator as well as strategist focused on LGBTQ rights wrote:
"In the decade that I have been aware of One Million Moms, she [ Cole ] is quite literally the only staff member I have ever heard anyone name. She is the one and only person who appears on their petitions, as well as the one and only person who speaks for them to the media. She is the mom. Her. Solo. One person, supposedly representing one million."
"OMM is pretty capable when it comes to getting ink. It's typically dismissive, if not outright derisive, press. Most often the anti-LGBTQ campaign to which it is attached goes absolutely nowhere and the company under attack continues right along serving its entire customer base rather than cutting out the share that AFA/OMM believes to be anti-godly mistakes. Still, Monica Cole and her minuscule operation that masquerades as "millions" does get people talking." Hooper added.
Cole finishes off her attack on Hilton writing:
"Hilton attempting to redefine the family crosses a line Hilton should have never crossed. There is concern about the way this advertisement is pushing the LGBTQ agenda, but an even greater concern is that the commercial is airing when children are likely to be watching television. To make matters worse, this advertisement has aired during family viewing time such as football games and primetime.
TAKE ACTION! If you agree that this ad is inappropriate, sign our petition urging Hilton to pull its "Two Gay Dads" commercial immediately. And please share this with your friends and family," she urges the emailing's recipients.
The Southern Poverty Law Center has listed the 45-year-old American Family Association, (AFA), as a hate and extremist group, which Cole's One Million Moms group is a part of for its lies and harmful propaganda about LGBTQ+ people.
**********************
Hilton – Make an Entrance with the Hilton App (2021)
Did Marvel Comics just reveal a classic X-Men character is trans?
Until now, the X-Men have never had a trans member That may have just changed with the publication of X-Men Blue: Origins #1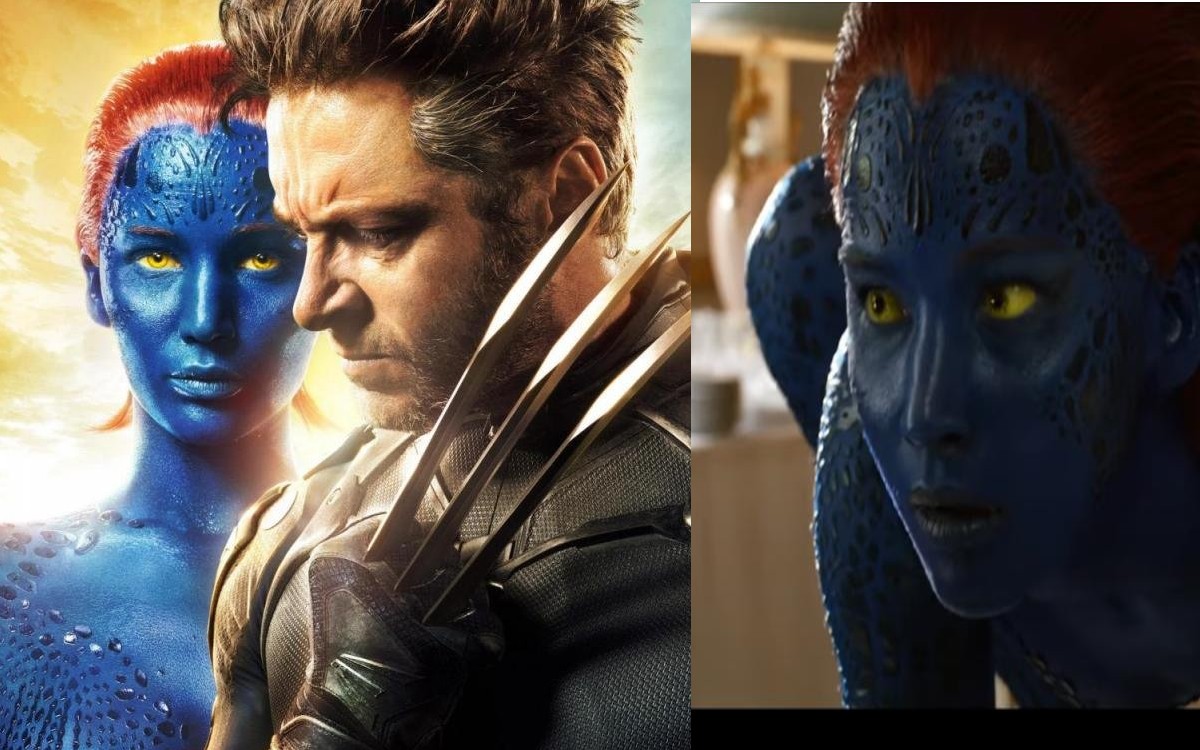 By Rob Salerno | HOLLYWOOD – Marvel Comics' mutant superheroes the X-Men have always been a metaphor for the struggle against prejudice, boasting a diverse cast of characters that have represented a wide spectrum of characters of different races, sexual orientations, and even species. But until now, the X-Men have never had a trans member.
That may have just changed with the publication of X-Men Blue: Origins #1 by Si Spurrier, Wilton Santos, and Marcus To this week, a story that finally gives the full origin of the mysterious Nightcrawler, who had previously been established as the son of the shape-changing Mystique and a demon named Azazel – all three characters who have appeared in Fox's X-Men films.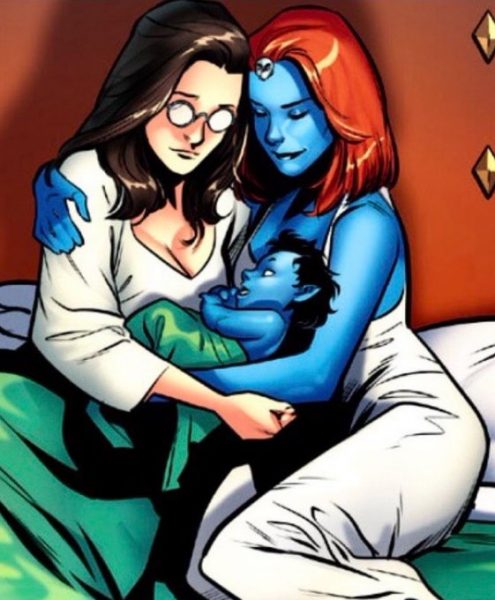 Be warned, spoilers follow from here.
In the new issue, Mystique finally confesses the truth of Nightcrawler's birth. As Mystique now tells it, she didn't actually give birth to Nightcrawler – her female partner and longtime lover Destiny did. And Nightcrawler's father? Well, Nightcrawler's biological father is actually Mystique, who explains that with her shape-changing powers, she has lived as both male and female.
Does that make Mystique trans? Well, the T-word is never actually uttered in the comic, but Mystique's own words when Nightcrawler protests that she's female are a firm rejection of the gender binary.
"Don't be pathetic. I have lived for years as sapiens males. Years more as females. Do you know what I have observed? They're all as awful as each other. The only true binary division lies not between the genders or sexes or sexualities. It lies between those who are allowed to be who they wish, and those denied that right," she says.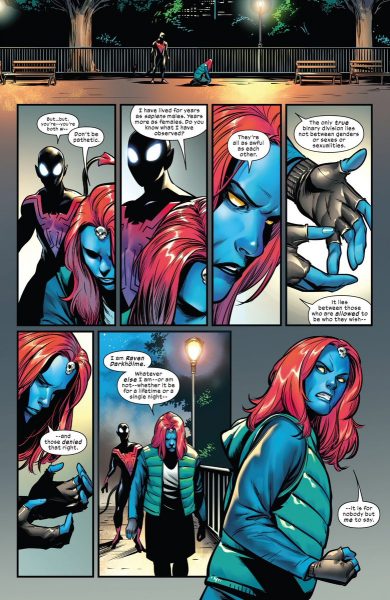 The revelation isn't entirely unprecedented. It has long been known in fan circles that Mystique's creator and longtime X-Men writer Chris Claremont had intended to reveal that Mystique and Destiny were Nightcrawler's parents, but that Marvel Comics wouldn't permit queer characters in their books in the 1980s. 
Eventually Marvel reversed that policy, and Mystique and Destiny's relationship is a main story in current X-Men comics, with Marvel even referring to them as "the greatest love story in mutant history" in a recent press release. Marvel has also published comics set in an alternate universe where Mystique is portrayed as male.
While more openly trans characters have appeared in mainstream comics in recent years, these characters have mostly been relegated to guest-starring and supporting characters. For example, Marvel introduced the trainee member Escapade in the X-Men spinoff comic New Mutants last year, while Marvel's TV shows Jessica Jones and She-Hulk: Attorney at Law gave both heroines trans assistants.
Mystique is now arguably the highest-profile trans character in mainstream superhero comics, as a major character in comics' biggest franchise, and having been portrayed by Jennifer Lawrence and Rebecca Romijn in seven X-Men films.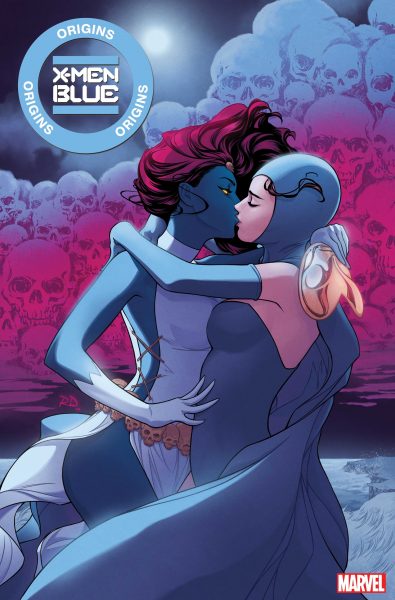 Early reaction to the story has been incredibly positive from X-Men's queer fandom.
"The heart of the story is Mystique embodying the trans ideal of complete and total bodily autonomy, transcending sex and gender to create life with the woman she loves," wrote @LokiFreyjasbur on Twitter.
Marvel Comics is wholly owned by Disney.
Marvel advancing a story about a gender-nonconforming character flies in the face of a disturbing recent trend in corporate America of being overly cautious about LGBT issues in the wake of far-right backlash after Bud Light partnered with a trans influencer and Target put up its annual Pride display.
******************************************************************************************
Rob Salerno is a writer and journalist based in Los Angeles, California, and Toronto, Canada.