5th U.S. Circuit Court of Appeals punts on anti-abortion Texas SB-8
Abortion opponents said such an extensive delay is exactly what they wanted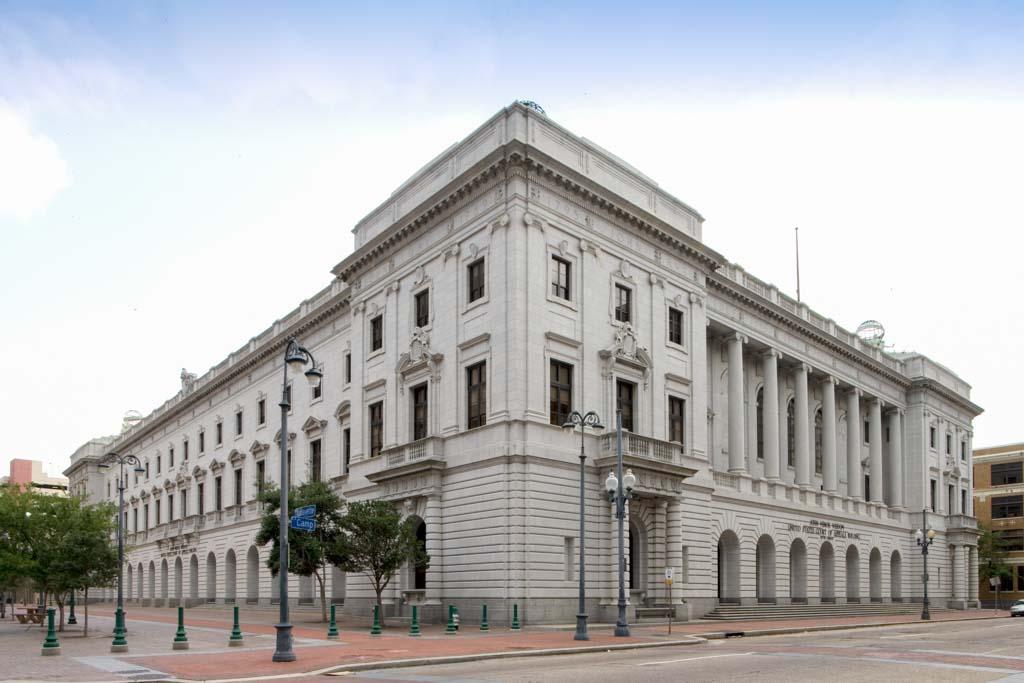 NEW ORLEANS – In a ruling issued Monday, the 5th U.S. Circuit Court of Appeals returned the legal challenge to the restrictive anti-abortion Texas law, colloquially referred to as SB8, to the Texas State Supreme Court.
Legal experts say that even though the law remains in effect, this decision could significantly delay the case moving forward. Abortion opponents said such an extensive delay is exactly what they wanted.
Both dissents from the December 10 #SCOTUS ruling had suggested that the Justices believed the district court would be able to act quickly. This decision now keeps the case in limbo — and abortion after 6 weeks in the nation's second-largest state — a dead-letter, indefinitely. https://t.co/B7yAcWg6Tn

— Steve Vladeck (@steve_vladeck) January 17, 2022
The Texas Tribune reported; "state supreme courts do not have to take up cases that are sent to them by federal courts, but it's likely Texas will this time. Lawyers said it's unusual to ask the Texas Supreme Court to make this decision after the U.S. Supreme Court has already weighed in."
The 5th U.S. Circuit Court of Appeals on Monday sent the legal challenge to Texas' restrictive abortion law to the state's Supreme Court, a move that is expected to significantly delay the case. | via @TexasTribune https://t.co/YWLmwJ42nt

— KUT Austin (@KUT) January 18, 2022
The Tribune noted that the three-judge 5th U.S. Circuit Court of Appeals panel wrote in their 2-1 decision Monday that the Texas Supreme Court must certify the case and decide whether the U.S. Supreme Court was correct in allowing a challenge to proceed against the licensing officials.
"This further, second-guessing redundancy, without time limit, deepens my concern that justice delayed is justice denied, here impeding relief ordered by the Supreme Court," Judge Stephen A. Higginson wrote in his dissent.
Newsom on federal court allowing domestic violence abusers guns
"These three zealots are hellbent on a deranged vision of guns for all, leaving government powerless to protect its people"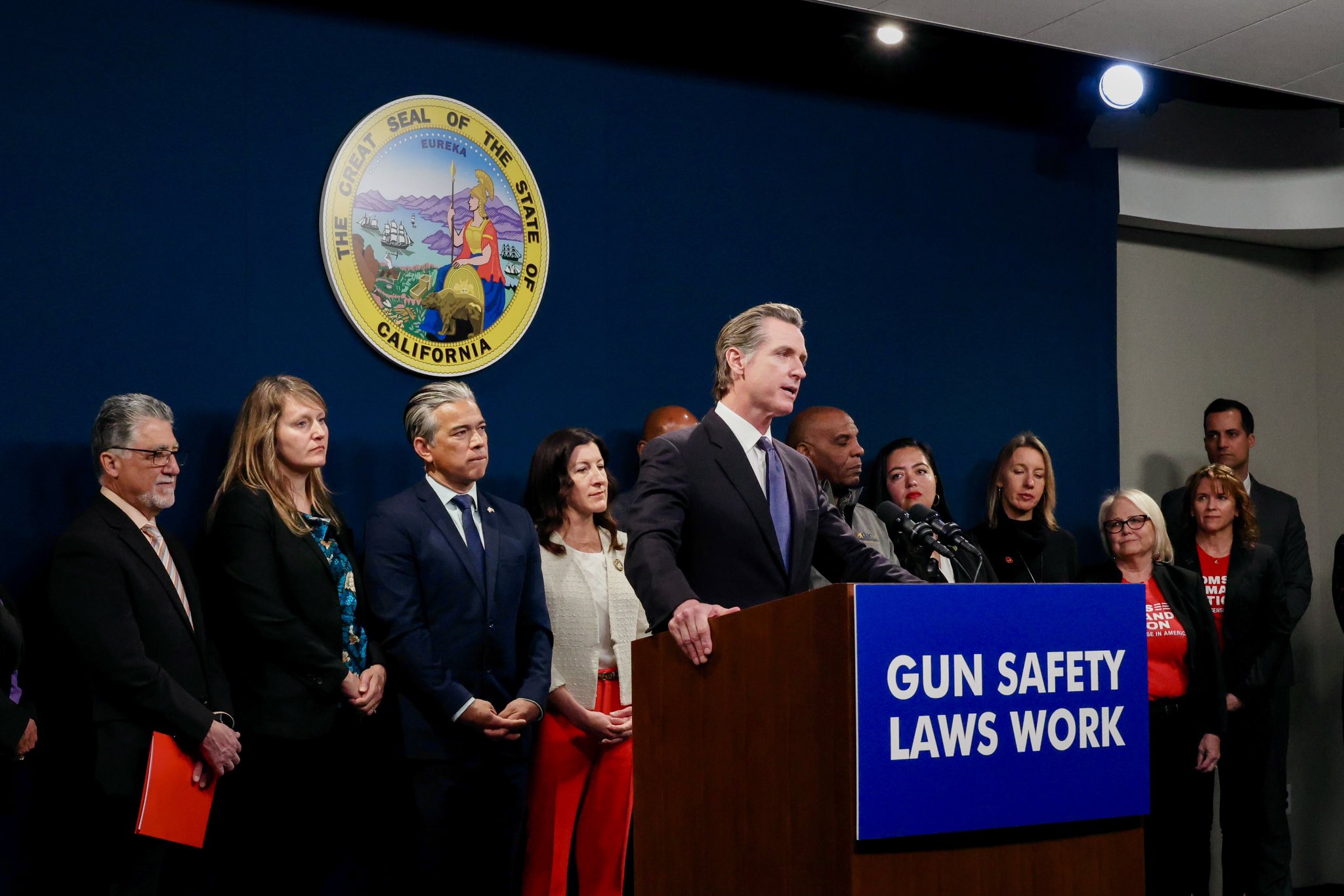 NEW ORLEANS – On Thursday, a three judge panel from the Fifth U.S. Circuit Court of Appeals, ruled that the federal law prohibiting individuals from "possessing a firearm while under a domestic violence restraining order" is unconstitutional.
Judge Cory Wilson, a Trump appointee, writing in the majority opinion in United States v. Rahimi, stated the federal law targeting those believed to pose a domestic violence threat could not stand under the Bruen test, a significant U.S. Supreme Court June 23, 2022 decision which requires that gun laws have a historical analogy to the firearm regulations in place at the time of the Constitution's framing and the Second Amendment.
CNN reported that the 5th Circuit panel was not persuaded by the historical parallels put forward by the US Justice Department, which was defending the conviction of a person who possessed a firearm while under a domestic violence restraining order that had been imposed after he was accused of assaulting his ex-girlfriend. The Justice Department argued that the domestic violence law was analogous to 17th-and 18th century regulations that disarmed "dangerous" persons.
Ian Millhiser a lawyer and constitutional expert reporting for Vox noted:
The immediate impact of this decision is that Zackey Rahimi, who "was subject to an agreed civil protective order entered February 5, 2020, by a Texas state court after Rahimi's alleged assault of his ex-girlfriend," may not be convicted of violating the federal ban on gun possession by domestic abusers.
More broadly, because the decision was handed down by the U.S. Court of Appeals for the Fifth Circuit, which presides over federal lawsuits in Louisiana, Mississippi, and Texas, this federal law can no longer be enforced in those three states.
In Sacramento, California Governor Gavin Newsom issued a statement after the judicial panel struck down the federal law:
"Now, a federal appeals court has ruled domestic abusers have the right to carry firearms. Where is the line? Who's next?
"Judge Cory Wilson, Judge James Ho, and Judge Edith Jones.
"These three zealots are hellbent on a deranged vision of guns for all, leaving government powerless to protect its people. This is what the ultra-conservative majority of the U.S. Supreme Court wants. It's happening, and it's happening right now.
"Wake up, America – this assault on our safety will only accelerate. This is serious – and it's coming to California. We are probably only weeks away from another activist judge, Judge Roger Benitez, striking down California's bans on assault weapons and large capacity magazines. California will continue to fight against these extremist judges to protect our residents' right to be free from gun violence."