Lesbian National Guard member discriminated against, says lawsuit
"I truly, truly hope that positive changes come from what has happened to me to where no other individual has to walk this path"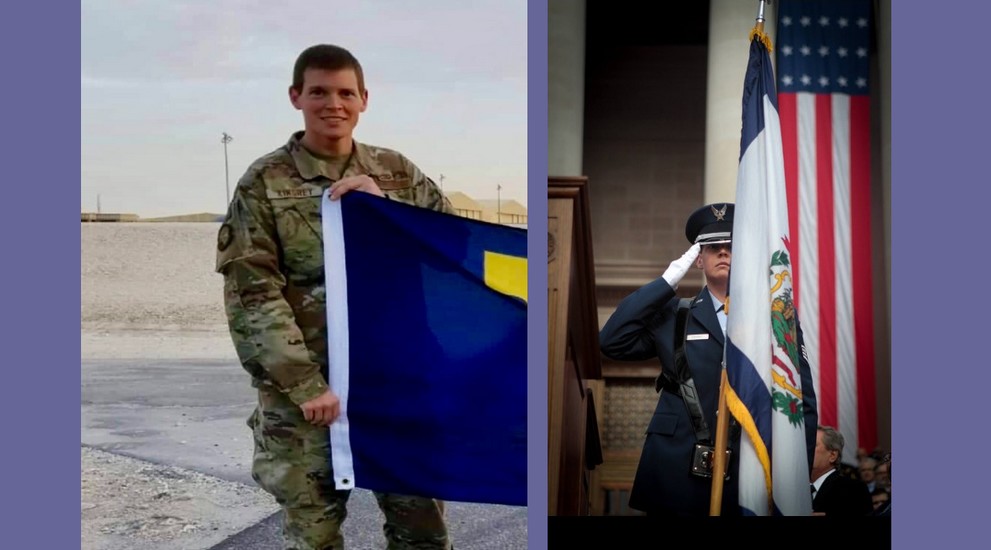 CHARLESTON, Wv. – For 14 years, Kristin Kingrey, a lesbian member of the West Virginia Air National Guard, has served her country and steadily moved through the ranks. But a lawsuit alleges that "despite her dedication," the National Guard discriminated against her sexual orientation and gender expression.
In the lawsuit, filed in a federal court in West Virginia, Kingrey claims she was informed that her superiors would not allow her career to advance unless she appeared more "feminine" by growing her hair out and wearing make-up. She alleges "intentional and unlawful" discrimination by the National Guard, culminating in two adverse employment actions.
"This has been a very long and dark road," Kingrey told the Blade.
According to court documents, Kingrey, who began employment as a federal civilian employee for the National Guard in 2016, was deployed to Qatar from August 2018 to March 2019. While in the country, she applied for the position of Human Resource Specialist (HRDS).
Kingrey, who was working as an HRO Benefits Specialist at the time, remotely interviewed for the position and was informed the same day that she was selected, the complaint said. She accepted that day.
Upon returning to Charleston, West Virginia, Kingrey began training for the HRDS position, but she could not assume the position due to "ongoing medical restrictions." However, she was to start serving in the position when cleared, documents state.
The HRDS position was then rescinded due to "budgetary" claims, so she was pulled from the position, despite accepting it. Months later, according to the lawsuit, the job was reposted, but Kingrey was never notified. The job ended up going to someone outside the protected class for the employee benefits position.
Behind the scenes, Kingrey's superiors were having "inappropriate, disparaging, and intentionally discriminatory" conversations about her outward appearance. According to the complaint, Colonel Michael Cadle was the one who made the comments.
The lawsuit states that during the meeting that took place when she was still in Qatar, Cadle requested that a lieutenant instruct Kingrey on how to appear more "feminine." In addition, he threatened Kingrey's career advancement with the National Guard.
According to the suit, Kingrey is tall and broad in stature, keeps her hair short in length and does not wear make-up or jewelry.
In her 14 years in the National Guard, Kingrey said that this was the first time she has dealt with discrimination and harassment to that magnitude, although she has heard "comments throughout" her time.
Court documents said that Kingrey was "frequently harassed" for the length of her hair. Due to the "volume of complaints," she started to, and still, carries the appropriate Air Force Instruction demonstrating that her hair is and was of an appropriate length.
In other instances, according to the lawsuit, Kingrey's superiors perpetuated the rumor that she was "transitioning" from female to male.
"I do not fit the mold that they feel that I should being a female," she said.
Though Kingrey doesn't want to speak for the whole LGBTQ community, she feels that "if I had long hair and wore make-up and still identified as being of the LGBTQ community, that's a different case."
The West Virginia National Guard did not immediately return a request for comment.
Kingrey called the whole situation "disheartening," adding that "it's been a very long and dark road."
She said that she works with "some of the greatest individuals that you will ever encounter at all," but the "problem lies with the individuals that are in key leadership roles."
At one point, Kingrey said that one of her superiors called her in to check on her, given her recent hardships and high suicide rate amongst LGBTQ service members. According to a JAMA Network Open report from last year, LGB veterans are at greater risk of suicide than the general population.
"There's so much pushed out via the Air Force and down through the Guard about diversity and inclusion, which is great," said Kingrey. "It looks good. It sounds good. But when you have individuals in key leadership positions that allow their personal beliefs to override the guidance that is being put out – it's just disheartening."
"No one should have to go through the kind of harassment and discrimination Technical Sergeant Kingrey faced over the years," said Andrew Schneider, executive director of Fairness West Virginia. "This is someone who has devoted her life to serving her country and her state, and this is how she's treated? We're better than this. For all of the lawmakers who say discrimination isn't a problem any more — here's proof it is."
In 2020, the U.S. Supreme Court ruled that existing federal law prohibiting discrimination in employment based on an employee's sex also protects LGBTQ employees.
Still, according to Fairness West Virginia, LGBTQ people face a "patchwork of protections" against discrimination. West Virginia is one of 29 states with no state law to ban discrimination in employment. According to a Norman Analytics and Research poll, 81% of West Virginians believe non-discrimination laws in the state should be strengthened.
Currently, a bipartisan proposal, called the Fairness Act, would update human rights law to include explicit protections for LGBTQ people in the state. The legislation has been endorsed across the state, including by more than 100 diverse faith leaders.
"Each person is created by God, for the Kingdom of God, and nothing we can say or do will remove us from the Love of God," said Rt. Rev. W. Michie Klusmeyer, Bishop of the Episcopal Diocese of West Virginia. "This is why the Fairness Act is needed. While the discussion of human sexuality continues to consume many people's conversations, nowhere in the Gospel of Jesus Christ are we allowed to remove the 'God-givenness of any individual or group of people."
However, the bill has not made it out of the state legislature.
"Kristin Kingrey's story goes to show that discrimination is still a major problem in West Virginia," Schneider said. "If respected members of the National Guard can face this kind of harassment, what happens to other LGBTQ people across our state? It's time for our leaders to stop sitting on their hands and to act. It's time for West Virginia to pass the Fairness Act and for Congress to pass the Equality Act."
Overall, Kingrey hopes some good will come out of what happened to her. "I truly, truly hope that positive changes come from what has happened to me to where no other individual has to walk this path," she said.
Federal Judge tosses guidance in LGBTQ healthcare discrimination
He ruled the Biden administration wrongly interpreted a provision barring health care providers from discriminating against LGBTQ+ Americans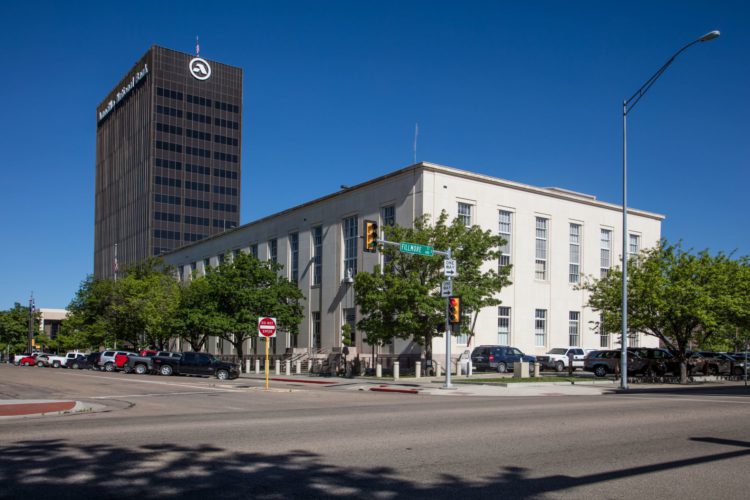 AMARILLO – U.S. District Judge Matthew Kacsmaryk ruled Friday the Biden administration had wrongly interpreted a provision of the Affordable Care Act (ACA), colloquially known as Obamacare, as barring health care providers from discriminating against LGBTQ+ Americans.
Kacsmaryk wrote the U.S. Supreme Court decision in Bostock v. Clayton County in which it held that "an employer who fires an individual merely for being gay or transgender violates Title VII." The High Court's opinion states that "it is impossible to discriminate against a person for being homosexual or transgender without discriminating against that individual based on sex."
The lawsuit was brought by two doctors represented by the America First Legal Foundation, set up by Stephen Miller, a former Trump White House official. The suit was filed after the U.S. Department of Health and Human Services issued a regulation in May 2021 outlying that its interpretation of Section 1557 of the ACA, which states that healthcare providers cannot discriminate on the basis of sex, extends to sexual orientation and gender identity.
Many observers and legal experts have opined that the Bostock decision, while affecting many other laws and expand equality for LGBTQ people, there were shortcomings in the application of the Bostock ruling.
Sharita Gruberg, currently the Vice President for Economic Justice at the National Partnership for Women & Families, wrote in August of 2020 as the Center for American Progress vice president for LGBTQI+ Research and Communications, outlining the shortcomings in Bostock when looking at a practical application for LGBTQ healthcare under Section 1557 of the ACA:
"While Section 1557 of the ACA prohibits discrimination based on race, color, national origin, sex, age, or disability in covered health programs or activities, the statute's text does not actually include any of these words. Instead, it refers to protected characteristics in other statutes: Title VI of the Civil Rights Act of 1964, which covers race, color, and national origin; the Age Discrimination Act of 1975; Section 794 of Title 29 of the U.S. Code, which covers disability; and Title IX of the Education Amendments Act of 1972, which covers sex.
As discussed above, since Title VII's definition of sex informs the definition of sex in Title IX, it is clear that sexual orientation and gender identity discrimination are also prohibited under the ACA. As in the Title IX context, federal courts have consistently affirmed that the prohibition of sex discrimination in Section 1557 of the ACA prohibits gender identity discrimination.
In 2016, the Obama administration promulgated a rule clarifying that Section 1557 prohibited gender identity discrimination and sex stereotyping, which could include sexual orientation as well as discrimination based on pregnancy, false pregnancy, termination of pregnancy or recovery, childbirth, or related medical conditions.
This interpretation was quickly enjoined by Reed O'Connor, a conservative activist judge who has since ruled that the ACA as a whole is unconstitutional. Rather than defend the Obama administration's interpretation of sex discrimination, the Trump administration elected to promulgate a new rule that not only erased the inclusive definition of sex discrimination but also eliminated sexual orientation and gender identity protections from a number of other regulations.
The administration also rolled back language access protections. Trump's Department of Health and Human Services (HHS) posted its final rule four days after the Supreme Court's decision in Bostock. The rule was slated to go into effect on August 18; however, a federal judge issued a preliminary injunction on August 17 finding that HHS' position that sexual orientation and gender identity were not covered under Title IX was rejected by the Supreme Court in Bostock. As a result, the administration was blocked from rescinding the 2016 rule's protections.
Kacsmaryk, appointed to the federal bench by former President Trump, wrote that Congress, when adopting the law could have included "sexual orientation" or "gender identity" in the text, but "chose not to do so." He noted that the ACA incorporated barring against discrimination "on the basis of sex" in Title IX- but specifically left out LGBTQ+ people.
Accordingly the judge wrote, the Supreme Court's 6-3 conclusion that Title VII's bar against sex discrimination covered LGBTQ workers did not lead to the same result.
"Title IX's ordinary public meaning remains intact until changed by Congress, or perhaps the Supreme Court," he wrote.