The Washington Blade among nominees for 33rd GLAAD Media Awards
Among this year's nominees for Outstanding Print Article is the Washington Blade, for "Diary of an ICE Detainee" by Yariel Valdes Gonzalez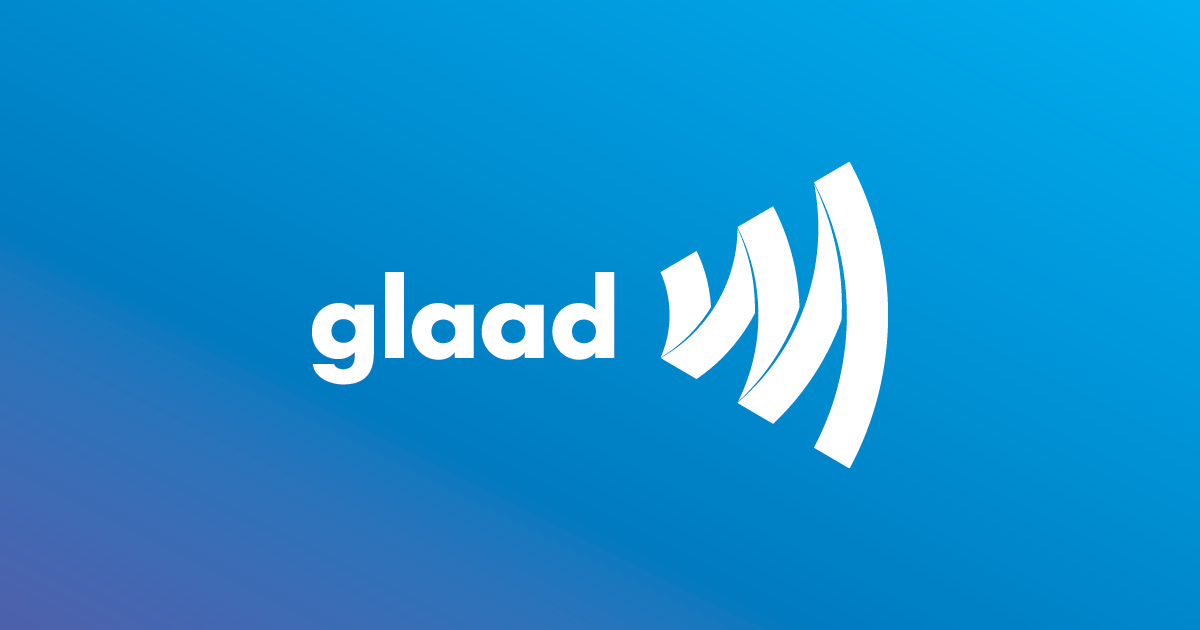 NEW YORK – In the middle of Hollywood's annual "awards season", GLAAD has entered the fray.
The world's largest LGBTQ media advocacy organization unveiled the nominations for its 33rd Annual GLAAD Media Awards on Wednesday, with "RuPaul's Drag Race" Season 13 finalist Gottmik announcing the nominees live via GLAAD's TikTok channel.
Unlike most entertainment awards, which tend to focus on content from individual branches of the industry, GLAAD's honors are spread out across all media. That includes print journalism – and among this year's nominees for Outstanding Print Article is the Washington Blade, for "Diary of an ICE Detainee" by Yariel Valdes Gonzalez.
The Blade joins a whopping list of nominees – 246 of them in 30 categories, including two brand new ones – across all forms of media, and the winners will be announced at separate events in Los Angeles (April 2) and New York (May 6).
The GLAAD Media Awards were established in 1990 to honor media for fair, accurate, and inclusive representations of LGBTQ people and issues. Since its inception, the presentation has grown to be the most visible annual LGBTQ awards show in the world, sending powerful messages of acceptance to audiences globally and helping GLAAD to raise funds for its work in accelerating LGBTQ acceptance.
Commenting on the freshly-revealed slate of nominees, GLAAD President and CEO Sarah Kate Ellis said, "Media can create positive change and this year's nominees represent powerful projects, stories, and creators that positively shifted culture and enlightened audiences with new and impactful LGBTQ stories. There are more nominees this year than ever before, highlighting a growing landscape of LGBTQ visibility, and serving as a reminder to the critical role that film, television, music, journalism, and other forms of media can play in growing LGBTQ acceptance in the face of ongoing attacks against our community."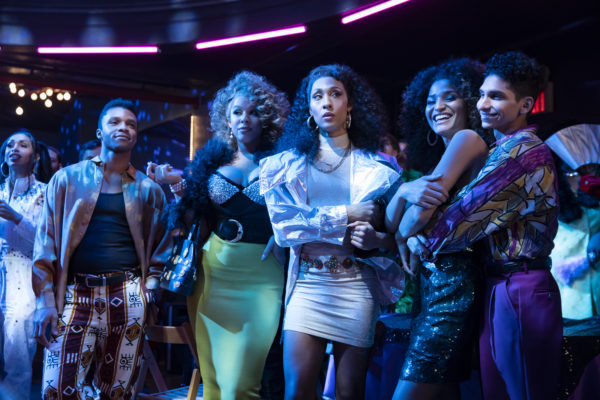 During a year that has seen a rise in anti-transgender violence rose and an unprecedented number of bills across the U.S. attempting to enshrine anti-trans discrimination into law, many of GLAAD's nominees placed transgender people and issues in in the spotlight, amplifying them in timely, nuanced, and empowering ways. Of the 30 television shows nominated across the Outstanding Series categories, 18 feature trans and/or nonbinary characters, including "Pose," "9-1-1: Lone Star," "The Chi," "Good Trouble," "The L Word: Generation Q," "Star Trek: Discovery," "Supergirl," "Gentefied," "Sex Education," "Shrill," and "4400." Trans and/or nonbinary people or characters are also features in many shows and films nominated across other categories, like "West Side Story," "Changing the Game," "Pier Kids," "Gossamer Folds," "Port Authority," "The Lady and The Dale," "No Ordinary Man," "Pride," "Nash Bridges," "Legendary," "Queer Eye," "RuPaul's Drag Race," and "We're Here."
Many of the film and television nominees also highlight powerful and impactful stories about LGBTQ people of color, including: "Eternals," "tick, tick… BOOM!," "Breaking Fast," "Gossamer Folds," "The Obituary of Tunde Johnson," "Plan B," "Port Authority," "Tu Me Manques," "Twilight's Kiss," "Changing the Game," "Cured," "Flee," "The Legend of the Underground," "No Ordinary Man," "Pier Kids," "Pride," "Gentefied," "Love, Victor," "Saved by the Bell," "Sex Education," "Shrill," "Twenties," and many others.
Among the many nominees are such names as
Along with the other awards, GLAAD presents the Barbara Gittings Award for Excellence in LGBTQ Media, honoring a pioneering individual, group, or community media outlet that has made a significant contribution to the development of LGBTQ media. In addition to the other nominations, the organization revealed that this year's recipient of the Gittings Award is Franco Stevens, a pioneering lesbian journalist and founding publisher of Curve Magazine, one of the world's leading lesbian lifestyle magazines.
You can see a full list of nominees here: glaad.org/mediaawards/nominees.
GLAAD president participates in World Economic Forum
Annual event takes place in Swiss resort town of Davos
DAVOS, Switzerland — GLAAD President Sarah Kate Ellis participated in the World Economic Forum that took place this week in the Swiss resort town of Davos.
A press release notes GLAAD and the Ariadne Getty Foundation on Wednesday hosted a panel "on the intersection of LGBTQ people and corporates today" that CNN Business Editor-at-Large Richard Quest, who anchors the network's "Quest Means Business" program, moderated.
Ellis spoke alongside BSR CEO Aron Cramer, Intel Corporation Executive Vice President Christy Pambianchi, Mastercard Executive Vice President of Sustainability Shamina Singh and Randstad CEO Sander Van't Noordende. Axios Chief Technology Correspondent Ina Fried and Commonwealth Fusion Systems Head of Operations Joy Dunn also held a "fireside chat" that took place during the event.
Ellis participated in a number of other panels while in Davos.
"LGBTQ people have been disproportionately impacted by the pandemic and recent systemic changes around the world, but we can also be disproportionately helpful in the recovery," she said in the press release. "Corporate accountability cannot begin and end with employee benefits and hiring practices — it extends to how a corporation spends its dollars, philanthropic and political. It extends to how a corporation takes public stands against anti-LGBTQ legislation and in favor of pro-LGBTQ legislation, because this legislation impacts LGBTQ employees and consumers."
Target & vendor remove T-shirt from webstore after ACT-UP NY objects
Silence = Death and its accompanying reversed pink triangle symbol was created by artisans with The Silence=Death Project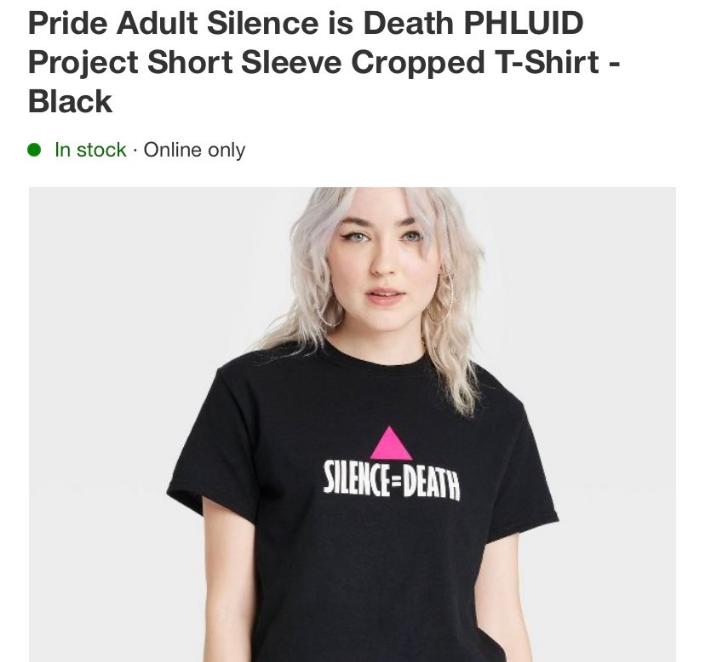 MINNEAPOLIS – Retail giant Target and its vendor partner, New York City-based retailer The Phluid Project, removed a T-shirt which used the iconic slogan Silence = Death and its accompanying reversed pink triangle symbol from availability on the Target web store Friday.
In a story first reported by longtime Rolling Stone editor Daniel Kreps, a series of tweets this week called out both Target and The Phluid Project for not clarifying if proceeds of sales of the item would be channeled to ACT-UP NY,  the AIDS Coalition to Unleash Power (ACT-UP), a non-profit.
ACT-UP NY also sells t-shirts and other apparel with the iconic imagery to generate funds for its efforts to raise awareness and contribute to HIV/AIDS campaigns including funding for Housing Works, New York's largest AIDS service organization and Health GAP, which fights to expand treatment for people with AIDS throughout the world, which are direct outgrowths of ACT-UP.
We can answer that for you: No. Both @Target and @phluidproject did not get permission to use "SILENCE = DEATH" art. We have been fighting the commodification of AIDS for years and this is the latest edition. If you want to support our work buy from us: https://t.co/MxdVFQEypz https://t.co/1b7s4kEx2m

— ACT UP NY (@actupny) May 6, 2022
Silence = Death and its accompanying reversed pink triangle graphic symbol was created by artisans and graphic designers from The Silence=Death Project. The six-person collective in New York City was comprised of Avram Finkelstein, Brian Howard, Oliver Johnston, Charles Kreloff, Chris Lione, and Jorge Soccarás.
The Silence=Death poster was also used by ACT-UP as a central image in their activist campaign against the AIDS epidemic. Because of ACT-UP's advocacy, the slogan and pink triangle remains synonymous with AIDS activism.
A spokesperson for Target, Brian Harper-Tibaldo told the Blade that "This shirt was designed by our vendor partner, The Phluid Project, who is working directly with ACT-UP to address their concerns. The item is only available on Target.com and we've temporarily pulled it from our assortment until the concern is resolved."
The Phluid Project's Chief Executive Officer, Robert Garett Smith, told the Blade in a phone call Friday afternoon that once he had learned about the social media exchange he communicated with Target to suspend sales of the T-Shirt. Smith said that he was in communication with ACT-UP NY and that steps were being undertaken to mitigate the issue.
Smith emphasized that his company is queer owned and operated, he himself is a gay man who is also HIV positive and his goal is for fulfillment and empowerment for LGBTQ+ people. He reiterated his mission statement posted to the firm's website which reads; "We strive to amplify the rising voice of today's youth, which rejects binary gender norms, and favors an inclusive world that allows individuals to wear what makes them feel good—that is, what best reflects who they really are inside."
A Federal records check by the Blade showed that there was no registered Copyright or Trademark for the slogan and its image, and that technically it is in the public domain, a fact that ACT-UP NY noted in their tweet Friday. At issue for the collective was what it defined as 'corporatization' of the iconic imagery.
That said, not having reached out to ACT UP NY—while many others have, and selling this product purely for commercial profit, means it was not done in good faith. We vehemently believe that the corporatization of Pride, and in this case, of historic AIDS imagery has gone too far.

— ACT UP NY (@actupny) May 6, 2022
The Phluid Project's Smith said that he believes in monies and profits being part of a reinvestment into the LGBTQ+ community especially given the political attacks on the community, mainly Trans and queer non-binary people currently.
ACT-UP NY in a June 2018 tweet after a similar controversy with global footwear giant Nike after a compromise earlier with clothing company Levi Strauss & Co noted that their position is that companies should not profit off queer people's lives without sharing those profits.
We aren't saying that we own the symbol, we're saying that corporations should not profit off queer people's lives without sharing the profit. @LEVIS donated all their SILENCE=DEATH vests to us so we could sell them and make our own profit.

— ACT UP NY (@actupny) June 4, 2018
Lambda Legal & Black & Pink: Legal system anti-LGBTQ+ bias survey
"Everyone who interacts with the criminal system, whether a victim or are suspected of a crime has legal rights & must be treated fairly"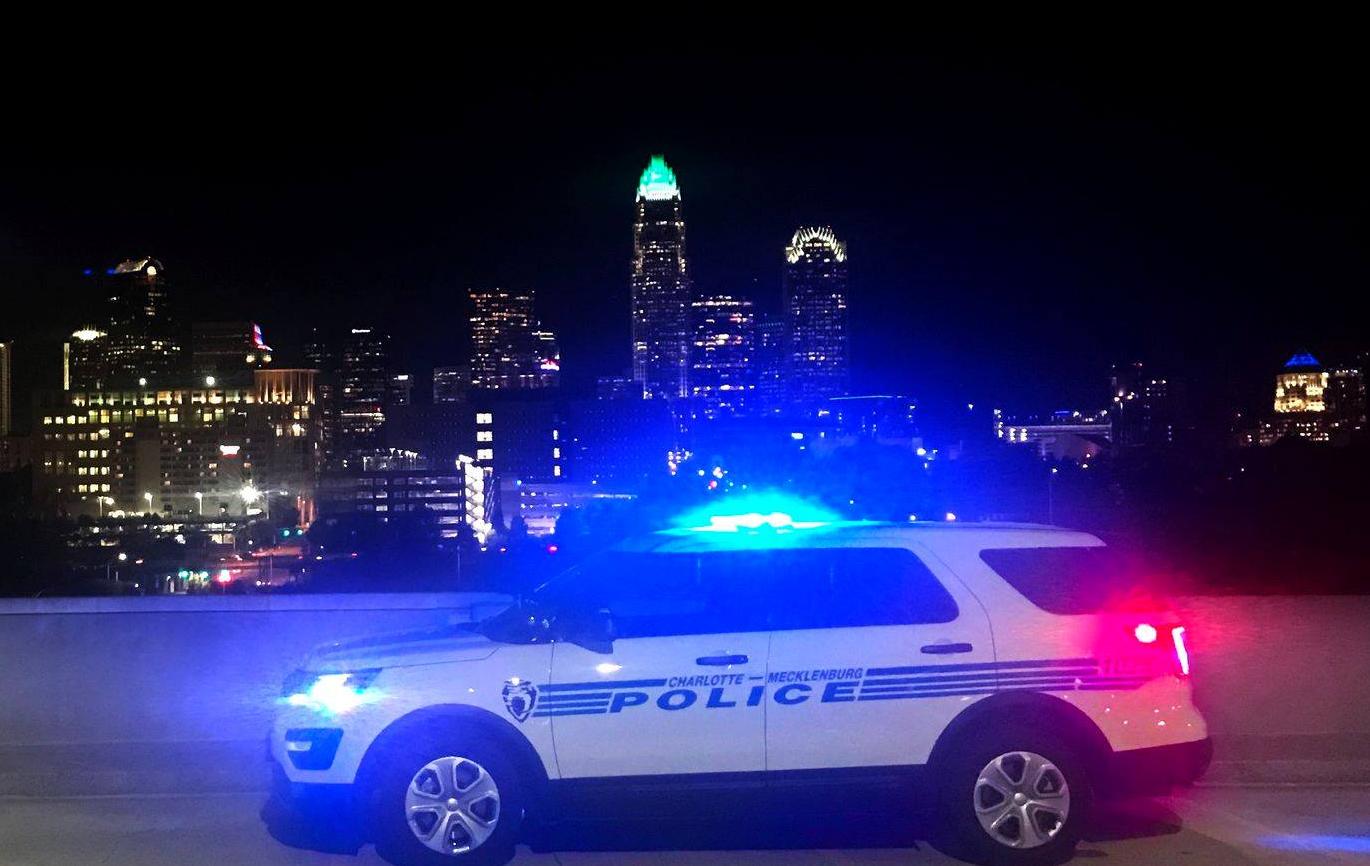 NEW YORK – Lambda Legal, in partnership with Black & Pink National, launched the new Protected & Served? community survey Thursday, a study that will explore discrimination and bias against LGBTQ+ people and people living with HIV in the criminal legal system.
The findings of the Protected & Served? survey, will inform and support new research, advocacy, litigation, and policy efforts to address the discrimination and abuse experienced by LGBTQ+ people and living with HIV in the criminal legal system, and hold them accountable.
"Everyone who interacts with the criminal legal system, whether they are a victim of a crime or are suspected, accused, or convicted of committing a crime, has legal rights and must be treated fairly," said Senior Attorney and Criminal Justice and Police Misconduct Strategist for Lambda Legal, Richard Saenz. "However, we know that is not the case for many people, especially LGBTQ+ people and people living with HIV. If people in our communities have had an experience with the criminal legal system or another government entity such as child protective services, we need to hear from them so that together we can make change."
"The idea that we are supposed to compartmentalize the harm we experience from systems of police while engaging with these systems for our care and safety is a recipe for disaster," said Executive Director for Black and Pink National, Dominique Morgan. "And if these systems truly desire to be our core system of care and justice, they should welcome feedback that allows them to see their true impact. The Protected and Served? report is a much needed mirror to police, jails, prisons, and school security."
The first Protected & Served? report, which explored government misconduct by police, prisons, the courts and school security against LGBTQ+ and people living with HIV, has been an important resource for litigators, advocacy groups, scholars, journalists, and government entities, including the U.S. Department of Justice and the U.S. Commission on Civil Rights.
This year's updated report will build on the success of the first report by expanding the survey to include questions about the experiences of more marginalized populations within our communities, including incarcerated people, young people, sex workers, and immigrants, and will ask questions about interactions with the U.S. immigration system, government systems focused on youth such as child protective services, and broader law enforcement.
The survey will also ask how these experiences have influenced trust, or distrust, in the criminal legal system.
Strength in Numbers Consulting Group, an LGBTQ+ led research, evaluation, and philanthropic strategy firm, will facilitate the survey and contribute to the report.
The survey, which is anonymous and confidential, will open today, May 5, 2022, and will be open until July 8, 2022. Online participants will have an opportunity to enter a drawing to win 1 of 10 gift cards in the amount of $100. The report will be published in late 2022.
For more information, including the survey, please visit www.ProtectedAndServed.org