New bill for Kids 12+ to get vaccinated without parental consent introduced
It's unacceptable for this vaccine to be excluded from the decisions California teens are already empowered to make about their bodies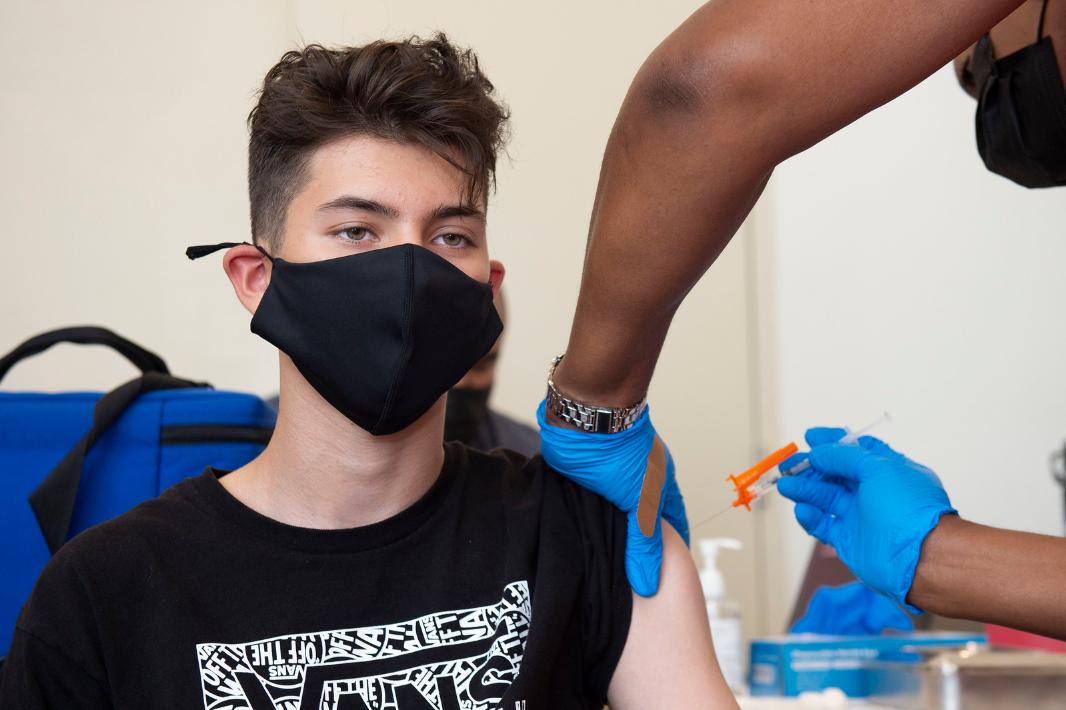 SACRAMENTO – Out Senator Scott Wiener (D-San Francisco) introduced Senate Bill 866 this past week which allows young people 12 years and older to get vaccinated without parental consent.
SB 866, the Teens Choose Vaccines Act, applies to all vaccines approved by the U.S. Food and Drug Administration (FDA) that meet the recommendations of the Advisory Committee on Immunization Practices (ACIP) of the Centers for Disease Control and Prevention.
Young people 12 and over are already allowed to make critical decisions about their bodies without parental consent, including getting the human papillomavirus (HPV) and hepatitis B vaccines, accessing reproductive healthcare and mental healthcare, among other health services. SB 866 would simply build on existing law to expand youth access to vaccines.
"Giving young people the autonomy to receive life-saving vaccines, regardless of their parents' beliefs or work schedules, is essential for their physical and mental health," said Senator Wiener. "COVID-19 is a deadly virus for the unvaccinated, and it's unconscionable for teens to be blocked from the vaccine because a parent either refuses or cannot take their child to a vaccination site. So many teens want to be vaccinated so that they can lead a more normal life — participating in sports or band, traveling, going to friends' homes — but they're prevented from doing so due to their parents' political views or inability to find the time. Unvaccinated teens also make schools less safe and threaten our ability to keep schools open. In states like Alabama and South Carolina, teenagers are already allowed to get vaccinated without parental consent. Young Californians should also have the right to keep themselves healthy and safe."
With the persistence of the COVID-19 pandemic and the widespread availability of highly effective and safe vaccines to treat serious COVID-19 illness, it's more important than ever that young adults be able to access vaccines. Over a quarter of young people ages 12 and 17 — nearly a million young people — remain unvaccinated. These low vaccination rates can have dire consequences for teens; a recent study found that almost all teenagers who needed intensive care for COVID-19 were unvaccinated, and all who died were unvaccinated.
Under existing law, young people ages 12 and 17 cannot be vaccinated without parental consent, unless the vaccine is specifically to prevent a disease that is sexually transmitted. This serves as a significant barrier to teen health in California, particularly in situations where parents and children hold conflicting views about vaccines.
Parental consent requirements for vaccines are also a barrier in cases where a child is experiencing medical neglect, or simply because working or otherwise busy parents are not available to take their children to medical visits. Low-income children may experience longer waits to get vaccinated because their parents may work longer hours — often without paid time off — and can't take them to get vaccinated as soon as they are eligible.
Young people age 12 and 17 can also get birth control and abortions, as well as medical treatment for sexually transmitted infections, drug and alcohol-related disorders, injuries resulting from sexual assaults and intimate partner violence, and mental health disorders – all without parental consent. In addition, various states already allow minors to access vaccines without parental consent, including Alabama, South Carolina, Washington, DC, Oregon, and Rhode Island.
This problem has implications far beyond the COVID-19 pandemic. Measles, for example, spreads efficiently among unvaccinated youth, whose parents have sadly chosen to block them from receiving a potentially life-saving vaccine. Measles was, at one time, considered eliminated in the United States. But vaccine misinformation and hesitancy has allowed it to spread once again.
Allowing young people to get vaccinated is critical not only for physical health, but for mental health, too. The United States Department of Health and Human Services found that adolescents ages 12-17 are seven times more likely to experience a new or recurring mental health issue after getting sick with COVID-19. And studies have found that school closures over the past couple of years have led to negative impacts on teens' mental health, and academic achievement, and have widened class-based academic disparities.
While school closures may have been necessary earlier in the pandemic when vaccines weren't widely available, we now have the tools to keep students and teachers healthy and in the classroom.
Senator Wiener is a member of the California Legislature's Vaccine Work Group. SB 866 is sponsored by ProtectUS, Teens for Vaccines, GenUP (Generation UP), and MAX the Vax. Senator Richard Pan (D-Sacramento) is a joint author of SB 866. Assemblymember Buffy Wicks (D-Oakland) is principal co-author of SB 866, and it is also co-authored by Assemblymembers Evan Low (D-Campbell), Akilah Weber (D-La Mesa), Laura Friedman (D-Glendale), Phil Ting (D-San Francisco), Cecilia Aguiar-Curry (D-Winters), and Senator Josh Newman (D-Orange County).
"In my view, this change in California policy is so important because it's not only for COVID, it's for all vaccines that protect us," said Nyla, 7th grade student in San Francisco. "I can't think of a good reason why laws shouldn't let people my age choose to lower our risk of getting really sick. And vaccines not only make us safer, they keep our friends and family safe, too."
"We appreciate Senator Wiener hearing teen voices in California and around the country," said Crystal Strait, Board Chair, ProtectUS. "Teens have the right to protect themselves from preventable death and disability. Under existing California law, minors 12 and older may independently consent to treatment for infectious diseases. It's just common sense that they should be able to consent to vaccines that will prevent serious illness in the first place. This bill is a natural extension of existing laws in place to prevent the spread of infectious diseases such as COVID."
"Ensuring students have fair and equitable access to COVID-19 vaccines is critical if we are to recover from this global pandemic," said Alvin, a college first year and the Executive Director of GenUP. "Receiving the COVID-19 vaccine is a matter of physical safety, potentially even concerning life or death. We need our students to be both safe and healthy on school campuses. Allowing students to self-consent to the vaccine will ensure all students, regardless of familial circumstances, will have the autonomy to protect their physical health and wellbeing. Let's keep our students healthy!"
"As a pediatrician who has specialized in the care of adolescents and young adults in the Department of Pediatrics at UCSF Benioff Children's Hospital for over 40 years, I am pleased to be here to join with young people and Senator Wiener to support the Teens Choose Vaccine Act," said Dr. Charles Irwin. "The Teens Choose Vaccine Act is an additional critical step for improving the lives of adolescents by enabling them to make healthy choices around essential vaccines that all young people should be able to get during the second decade of life without any barriers. Adolescence is a time of learning to assume increased responsibility for health care decision making for the rest of their lives. Laws should enhance access to care and not create barriers to getting essentia carel."
"I have been a registered nurse working at UCSF Benioff Children's Hospital in Oakland for the last 35 years," said Wendy Bloom, pediatric nurse. "I work in an outpatient infusion center now where we care for many very vulnerable, immunocompromised patients. Some are that way due to genetic diseases that make them vulnerable like Sickle Cell Anemia and some get medications that suppress their immune systems. Those children have cancer, rheumatological, gastrointestinal, neurological or endocrinology diseases. We care for children post-bone marrow transplant.
She continued: "I have on more than one occasion spoken with teens in these circumstances that want to be vaccinated for COVID-19. Many can't even go to school due to their state of vulnerability. I have tried to convince their skeptical parents that vaccinating them is so important to protect them. The teens totally understand it and want to get it but without parental approval they have no choice but to remain unvaccinated. I had one teenager tell me she really wanted it but felt helpless to convince her parent to allow it. Her dad could not be moved. Senator Wiener's bill is critical to help these teens."
"We know how important vaccines are for protecting the health of teens and their families and communities," said San Francisco Director of Health, Dr. Grant Colfax. "Our San Francisco teens have some of the highest COVID-19 vaccination rates in the state and nation with more than 90% fully vaccinated, and they are now getting boosted. This age group has been a critical part of our response to ending the pandemic. This legislation would help increase vaccination rates among young people 12 years and older across California."
"Teenagers are as essential to ending this pandemic as any other member of their community, and we're hearing loud and clear that they want to be part of the solution," said Assemblymember Wicks. "At this critical moment in our collective efforts to curb COVID, it's unacceptable for this lifesaving vaccine to be excluded from the decisions California teens are already empowered to make about their bodies, their health, and their future. I'm proud to co-author this bill that will right that wrong."
If Temecula school board won't do its job, state will says Newsom
"State will deliver the books — and we'll send the district the bill and fine them for violating state law"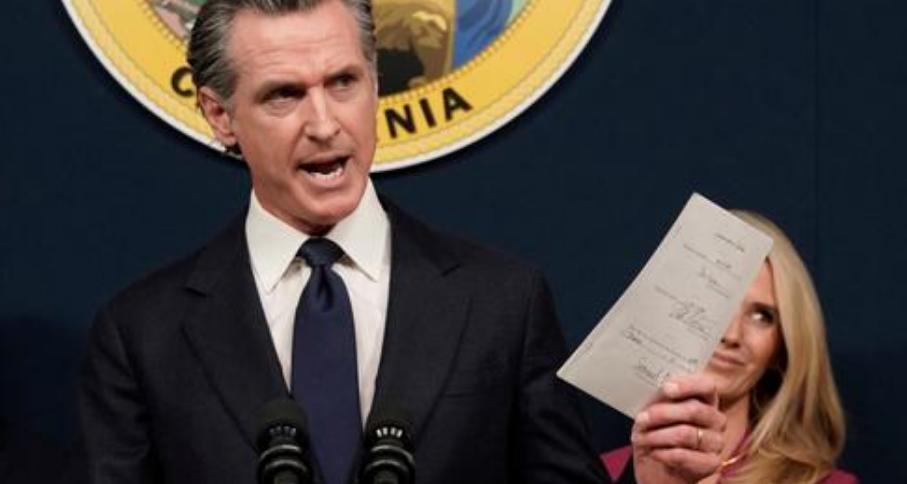 SACRAMENTO – Governor Gavin Newsom, joined by Superintendent of Public Instruction Tony Thurmond, Senate President pro Tempore Toni G. Atkins, Assembly Speaker Robert Rivas, and Assemblymember Dr. Corey Jackson today announced the State of California will begin the process of securing textbooks for students in the Temecula Valley Unified School District and enact legislation to fine school districts for failure to provide adequate instructional materials.
Elementary students in Temecula are slated to begin the school year on August 14, 2023, without enough textbooks for every student because of the school board's decision to reject a widely used social studies curriculum. 
"Cancel culture has gone too far in Temecula: radicalized zealots on the school board rejected a textbook used by hundreds of thousands of students and now children will begin the school year without the tools they need to learn," said Newsom. "If the school board won't do its job by its next board meeting to ensure kids start the school year with basic materials, the state will deliver the book into the hands of children and their parents — and we'll send the district the bill and fine them for violating state law." 
"I am glad to join in this action with Governor Newsom today and thank him for his leadership in calling for Temecula's school board to reverse course to prevent further harm to students," said State Superintendent Thurmond. "Inclusive education promotes the academic achievement and social development of our students.  School Districts should not ban books in California, especially as it harms students of color and LGBTQ+ youth.  AB1078 lays out the structure for today's action and I am proud to have sponsored this bill to protect our students from the harmful effects of book banning, exclusion of inclusive textbooks and discrimination." 
"Censoring learning materials based on bigotry and ignorance prevents our students from getting a good education," said Senate President pro Tempore Toni G. Atkins (D-San Diego). "Culture war extremism doesn't belong in the debate of how to teach our children and school districts should always put students first. That's why I'm pleased the Governor is stepping in to make sure the children in Temecula have textbooks to start the year, and I look forward to working with the Governor and the assembly on a clear legislative solution. We have a duty to help eliminate ignorance in all its forms."
"The antics of the Temecula Valley Unified School District are intolerable and damaging to its students' opportunities to grow, prosper, and succeed," said Assembly Speaker Robert Rivas. "Book bans betray the most basic of California's core values. I hope the members of the school board are able to reflect on their decisions and come to make better decisions for our children's futures."
"Book banning is not acceptable and will not stand in California," said Assemblymember Dr. Corey Jackson. "It is my honor to have the Governor's support of Assembly Bill 1078. This sends a clear message that such actions will not be tolerated. We stand united in our commitment to protect our students' access to diverse educational materials and ensure an inclusive educational environment. We will not go backward. We will meet this historical moment."
Temecula Valley Unified School District's current curriculum is outdated and in violation of state law. Students in the district are forced to use a textbook published in 2006. In the process of acquiring updated textbooks for students in grades one through five on May 16, 2023, school board President Joseph Komrosky asserted false claims about the instructional materials. The board voted by a 3-2 majority to reject the adoption of the new social studies curriculum that was recommended by teachers representing every elementary school in the district and overwhelmingly supported by parents and community members. The textbook, one of four standard programs approved by the state, is routinely and widely used across hundreds of school districts in California.
Following the school board's decision, Governor Newsom and state leaders wrote a letter to school districts statewide highlighting the legal obligations of districts and joined California Attorney General Rob Bonta in demanding information and answers from the board. The administration also began working with the Legislature and Superintendent Thurmond to advance AB 1078 (Jackson) to strengthen state law to ensure students in California have access to adequate instructional materials. Among other provisions, AB 1078 would:
Require a two-thirds supermajority vote for a school board to remove instructional materials or curriculum;
Establish a process for the California State Department of Education to purchase adequate standards-aligned instructional materials for a district, if the district has failed to provide them for students; and
Institute a funding penalty for school districts that do not sufficiently provide standards-aligned instructional materials.
California provides instruction and support services to roughly 5.9 million students in grades transitional kindergarten through twelve in more than 1,000 districts and over 10,000 schools throughout the state. Under Governor Newsom's leadership, education funding is at a record high in California, totaling $129.2 billion in the 2023-24 budget.
Governor Newsom released a video to Temecula parents that can be viewed here. 
Temecula's school board rejected a textbook used by thousands of students & now kids will begin the school year without the tools they need.

If the school board won't do its job, we'll get the book to kids & parents – then bill the district & fine them for violating state law. pic.twitter.com/gpN1TT7AVp

— Office of the Governor of California (@CAgovernor) July 13, 2023
Related: