Black & Trans people more often searched during police stops in California
Officers used force against people perceived as Black at 2.6 times the rate of individuals perceived as White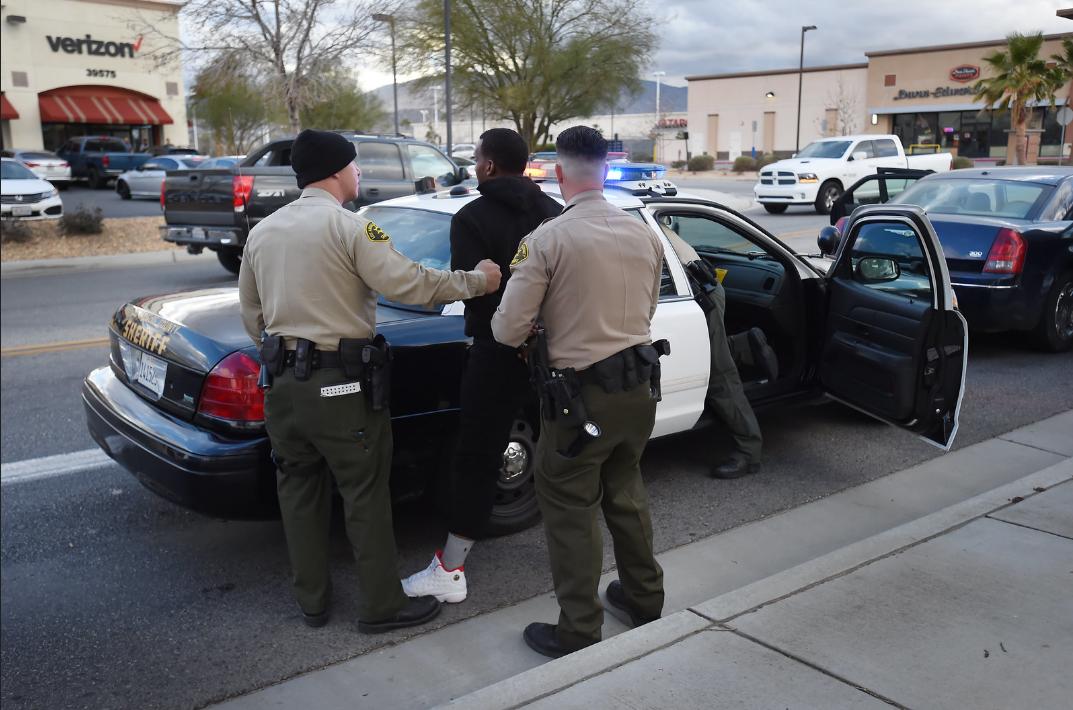 SACRAMENTO – Newly data released in the fifth annual California Racial and Identity Profiling Advisory Board report last Friday, revealed that traffic and pedestrian stops by law enforcement agencies dropped significantly in 2020 compared to the year before.
However, the data collection effort found that Black or transgender people were still more likely to be searched than white or cisgender people by California police officers.
California Racial and Identity Profiling Advisory Board report: People perceived as Black were searched at 2.4 times the rate of people perceived as White
The Advisory Board collected, examined, and collated data from 18 law enforcement agencies, including the 15 largest agencies in the state on approximately 2.9 million vehicle and pedestrian stops.
The state's largest law enforcement agencies, including the California Highway Patrol, provided data for the report. But CHP's data was not included in the section of the report analyzing stops based on gender identity due to a reporting error.
The data includes how law enforcement officers perceive an individual's race or gender, even if it's different than how the person identifies, because the officer's perception is what drives bias. This was especially noted in data regarding those people perceived to be transgender women which were 2.5 times more likely to be searched than women who appear to be cisgender.
"This fifth annual report from the Racial and Identity Profiling Advisory Board provides important analysis of police stops, use of force, and the differential experiences with law enforcement of California's diverse communities," said Steven Raphael, Co-Chair of the Board and Professor of Public Policy at UC Berkeley.
"The data collection effort has been building towards and will soon achieve universal reporting of stops, uses of force, and civilian complaints from all law enforcement agencies in the state, setting a new national standard for transparency. The analysis in this year's report breaks new ground on the experiences with law enforcement of those with mental and physical disabilities, the experiences of members of the LGBTQ+ community, in addition to the detailed analysis of stop outcomes by race, ethnicity, and gender contained in past reports," Raphael pointed out.
"The data in this and future reports is critical to fostering dialogue between California residents and law enforcement and will also inform policy devoted to ensuring fair and bias-free policing practices. I am grateful for the tireless work of the DOJ legal and research staff as well as for the efforts and dedication of fellow board members and members of the public who participate in our meetings throughout the year," he added.
All law enforcement agencies in California are required to commence reporting the data in 2023. The board's work informs agencies, the state's police office training board and state lawmakers as they change policies and seek to decrease racial disparities and bias in policing.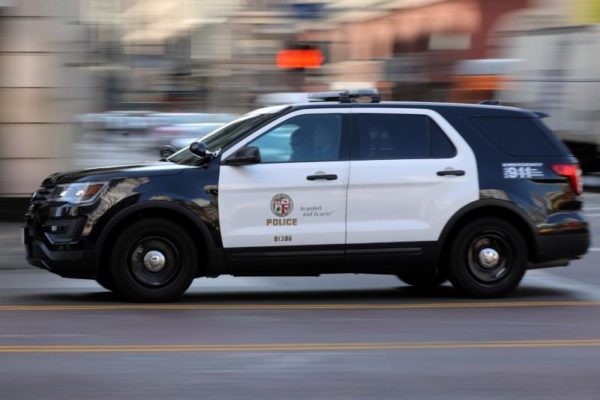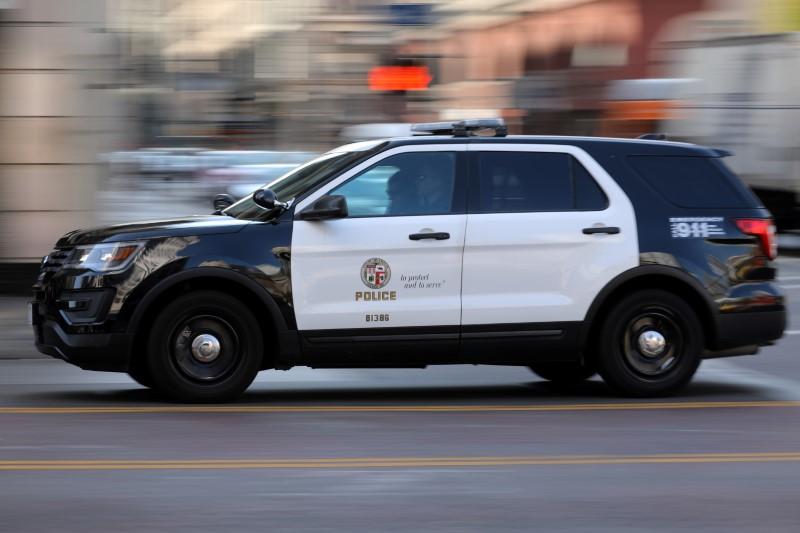 "The data in this report will be used by our profession to evaluate our practices as we continue to strive for police services that are aligned with our communities' expectations of service," said Chief David Swing, Co-Chair of the Board and Past-President of the California Police Chiefs Association.
"Our goal is that information in this report will result in collaborative conversations that strengthen partnerships and relationships with the communities we serve. Thank you to my colleagues on the Board and the staff of the Department of Justice for your contributions and commitment to enhancing policing in California."
In a review of the data disclosed by the Advisory Board included:
Number of Stops: In 2020, 18 law enforcement agencies, including the 15 largest agencies in California, collected data on approximately 2.9 million vehicle and pedestrian stops. This represents a 26.5% reduction in comparison to the number of stops reported in 2019, most likely as a result of COVID-19.
Search Rates: People who were perceived as Black were searched at 2.4 times the rate of people perceived as White. Overall, officers searched 18,777 more people perceived as Black than those perceived as White. In addition, transgender women were searched at 2.5 times the rate of individuals perceived to be cisgender women.
Result of Stop: At the conclusion of a stop, officers must report the outcome, e.g., no action taken, warning or citation given, or arrest. For individuals perceived as Black, officers reported "no action taken" 2.3 times as often as they did for individuals perceived as White, indicating that a higher rate of those stopped who were perceived as Black were not actually engaged in unlawful activity.
Use of Force Rates: Officers used force against people perceived as Black at 2.6 times the rate of individuals perceived as White. In addition, officers used force against individuals perceived to have a mental health disability at 5.2 times the rate of individuals perceived not to have a disability.
Traffic Violation Stops: A higher proportion of traffic violation stops of people perceived as Hispanic or Black were for non-moving or equipment violations as compared to individuals who were perceived as White. For instance, the proportion of such stops initiated for window obstruction violations was nearly 2.5 times higher for people perceived as Hispanic and 1.9 times higher for people perceived as Black as compared to people perceived as White.
Population Comparison: Using data from the 2019 American Community Survey, people who were perceived as Black were overrepresented in the stop data by 10 percentage points and people perceived as White or Asian were underrepresented by three and nine percentage points, respectively, as compared to weighted residential population estimates.
Of all the recorded stops in 2020, 40% of people were believed to be Hispanic, 16.5% Black, 31.7% white, 5.2% Asian, and 4.7% Middle Eastern or South Asian. Black people make up just 6.5% of the state's population. Officers stopped 445,000 more white people than Black people, but took action against 9,431 more Black people, according to the report.
Overall, Black people were most likely to be searched, detained, handcuffed and ordered to exit their vehicles. Officers were more likely to use force against Black and Hispanic people, the data showed. People perceived as Asian had a lower chance of having force used against them than white people.
"California is leading the charge in collecting and analyzing police stop data," said California Attorney General Rob Bonta. "To date, the state has provided the public with an in-depth look into nearly 9 million police stops. This information is critical and these annual reports continue to provide a blueprint for strengthening policing that is grounded in the data and the facts. I'm grateful to the RIPA Board and all the staff at the California Department of Justice for making this latest report possible. As a legislator, I was proud to co-author the bill that led to this effort and, now as Attorney General, I am committed to carrying that work forward."
The 18 law enforcement agencies that reported 2020 RIPA data, which include three early reporting agencies, were the Bakersfield Police Department, California Highway Patrol, Davis Police Department, Fresno Police Department, Long Beach Police Department, Los Angeles County Sheriff's Department, Los Angeles Police Department, Los Angeles Unified School District Police Department, Oakland Police Department, Orange County Sheriff's Department, Riverside County Sheriff's Department, Sacramento County Sheriff's Department, Sacramento Police Department, San Bernardino County Sheriff's Department, San Diego County Sheriff's Department, San Diego Police Department, San Francisco Police Department, and San Jose Police Department.
For more on the RIPA data, members of the public are encouraged to review the online RIPA data dashboards available on OpenJustice. The dashboards provide a unique look at the data and will be updated with the new data to help increase public access to information on the millions of stops and searches conducted across California in 2020.
California readies 3,000 miles of network infrastructure
Newsom announced that California is one step closer to delivering affordable high-speed internet service to communities throughout the state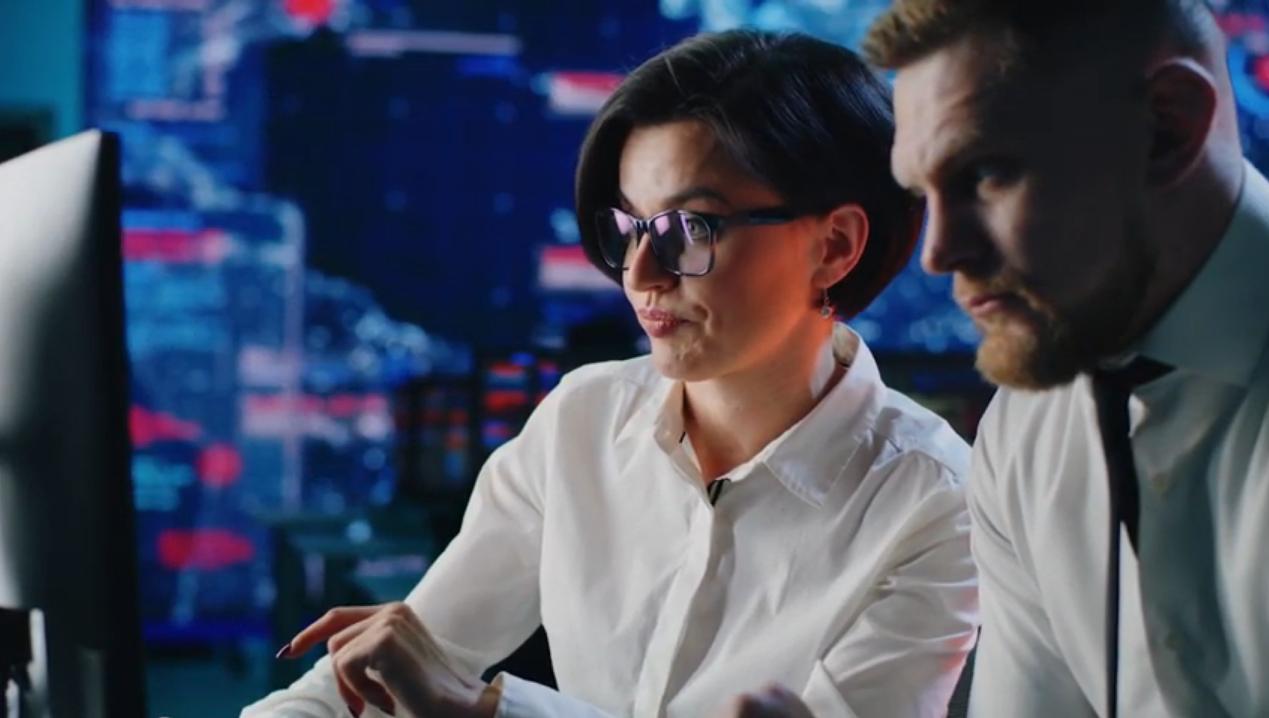 SACRAMENTO – Governor Gavin Newsom announced that California is one step closer to delivering affordable high-speed internet service to communities throughout the state on Friday, awarding new contracts that will supply the materials necessary for building 3,000 miles of broadband infrastructure.
The California Department of Technology, as part of the state's Middle-Mile Broadband Initiative, awarded contracts to two vendors totaling nearly $225 million that will allow the state to purchase enough optical fiber and materials to construct 3,000 miles of the network.
"Delivering broadband to all is essential to California's success," said Governor Newsom. "Access to high speed internet can mean the difference between launching a successful career and being without work. Once constructed, this network will be the largest in the world – and our action today will make the promise of broadband for all a reality."
California is strengthening broadband connections to improve access to education, health services and employment opportunities throughout the state. The Middle-Mile Broadband Initiative is the first step to creating an open-access, middle-mile network that will build infrastructure to bring high-speed broadband service to unserved and underserved communities, regardless of technology used, on equal economic and service terms.
675,000 underserved Californians would gain access to high-speed internet across the state with new broadband network

The action today is one part of a comprehensive and long-term approach to tackling the broadband infrastructure deficiencies still impacting rural and low-income communities, bringing the state closer to achieving affordable, high-speed broadband internet service for all communities. Construction on the middle-mile network is expected to be completed by December 2026.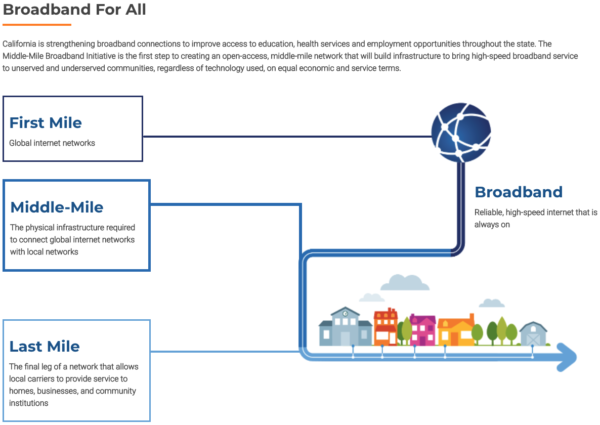 Middle-mile network refers to high-capacity fiber lines that carry large amounts of data at higher speeds over longer distances between local networks. It is the physical infrastructure required to connect global internet networks with local networks and is an essential component of the state's Broadband for All efforts.

Supply chain issues and nationwide broadband projects have created competition to secure necessary materials. The state's Invitation For Bid (IFB) was a proactive step to ensure supplies will be available at a pre-negotiated price when they are needed. The state has the ability to add an indefinite amount of materials as needed to complete construction over the next four years.

As a result of the competitive process, the state is guaranteed to have conduit, vaults, optical fiber and construction hardware readily available for the next four years as construction begins in earnest.

Government Operations Secretary Amy Tong said purchasing the material for the network is a critical first step to make sure California has the supplies it needs for construction of the middle-mile network in the coming years.

"This fiber will be the backbone of the middle-mile network, which will bring access to unserved and underserved Californians so they can participate equally in digital society," Tong said.

Russ Nichols, acting director of the California Department of Technology and chair of the Middle Mile Advisory Committee, said the projects will begin soon.

"With this milestone in place, we can continue our planning with Caltrans to begin installing the fiber as soon as possible," Nichols said.

Last year, the Governor signed historic legislation allocating $6 billion for achieving Broadband for All, including $3.25 billion for the middle-mile network and this year's revised budget proposes an additional $1.1 billion to support the project as it moves into construction.

The 2021 legislation included:
$3.25 billion to build, operate and maintain an open access, state-owned middle-mile network.
$2 billion to set up last-mile broadband connections that will connect homes and businesses with local networks. The legislation expedites project deployment and enables Tribes and local governments to access this funding.
$750 million for a loan loss reserve fund to bolster the ability of local governments and nonprofits to secure financing for broadband infrastructure.
Creation of a broadband czar position at the California Department of Technology, and a broadband advisory committee with representatives from across state government and members appointed by the Legislature.
In 2020, the state mobilized companies, business leaders and philanthropists through public-private partnerships to facilitate distance learning at school districts in need across the state. The effort helped connect students lacking high-speed internet or an appropriate computing device at home with donated mobile hotspots, laptops, Chromebooks, tablets and other devices.
Newsom gets second booster dose, urges eligible Californians to get theirs
California's vaccination strategy has saved tens of thousands of lives and prevented even more cases and hospitalizations
BAKERSFIELD – Amid rising COVID-19 cases across the country, and following the U.S. Food and Drug Administration's emergency authorization of a booster dose for healthy 5- to 11-year-olds, Governor Gavin Newsom today received his second Moderna booster at a clinic in Bakersfield, and encouraged all eligible Californians to get boosted to keep their immunity strong against COVID-19.
The second booster dose of the Pfizer-BioNTech or the Moderna vaccine is available to all Californians 50 and older, as well as those who are immunocompromised or received the Johnson & Johnson vaccine.
"Vaccines have saved tens of thousands of lives in California, and with COVID-19 still prevalent, we can't afford to let our guard down," said Newsom. "The best protection against serious illness and hospitalization is getting vaccinated and boosted. I encourage all eligible Californians to get your second booster – for you, for your family, for your friends, for your community."
Under the Newsom Administration's SMARTER Plan, the state maintains operational readiness to continue the fight against COVID-19 and respond quickly, including the ability to administer 200,000 vaccinations and 500,000 tests per day. The California Blueprint includes another $2.4 billion for COVID response, which ensures California will be on the best possible footing against future waves.
According to a study analyzing California's pandemic response, COVID-19 vaccines prevented an estimated 1.5 million coronavirus infections, nearly 73,000 hospitalizations, and almost 20,000 deaths in California.
The Governor received his booster shot at Clinica Sierra Vista, one of hundreds of health clinic locations around the state where people can receive their free vaccine and booster. The Governor was joined today by California Health and Human Services Secretary Dr. Mark Ghaly and community and local leaders who have supported vaccine equity efforts in the region. To date, Clinica Sierra Vista has administered nearly 100,000 COVID-19 vaccination doses.
"Vaccines remain the best protection against hospitalization and death from COVID-19. Our state, like much of the nation, is beginning to see an increase in COVID-19 transmission. Fortunately, thanks to California's robust vaccination efforts, we are seeing relatively low hospitalization rates," said Dr. Mark Ghaly, California Health and Human Services Secretary. "This underscores the efficacy and importance of staying up to date on your COVID-19 vaccines. Californians age 50 and over are encouraged to get their additional booster dose to keep their immunity strong and strengthen their protection against COVID-19."
According to the California Department of Public Health, the statewide test positivity rate is 5 percent as of Tuesday, about double the positivity rate a month prior, with some regions seeing positivity rates as high as 9 percent. Unvaccinated people are 4.8 times more likely to get COVID-19 than fully vaccinated individuals who are boosted. Unvaccinated people are also 6.5 times more likely to be hospitalized than boosted individuals, and 7.8 times more likely to die than boosted individuals.
California's response to COVID-19 has led the nation with the lowest COVID death rate among the country's most populous states. More than 8 in 10 Californians have received at least one dose of the vaccine and more than 15.5 million Californians have received their first booster dose, representing 59.1 percent of those eligible for a booster. Additionally, 22 percent of eligible Californians have received their second booster dose.
The state's Vaccinate ALL 58 campaign continues to focus on driving vaccine efforts in lower-income and non-English speaking communities with cultural competency and in-language outreach and education. Its community-based organization network, in partnership with philanthropy, is now standing at over 700 organizations and supports outreach and appointment assistance efforts.
Clinica Sierra Vista is a comprehensive health care organization serving the primary medical, dental, and behavioral health needs of about 200,000 people in Kern and Fresno counties. With the continued support of federal, state, and local governments, they have been able to reach out to thousands of new patients, offering comprehensive programs tailored to the needs of those they serve over a vast geographical region in the heartland of California.
Newsom highlights state & local action to combat drought
At a Los Angeles County Water Recycling Facility, Newsom called on Californians to take immediate action to avoid a crisis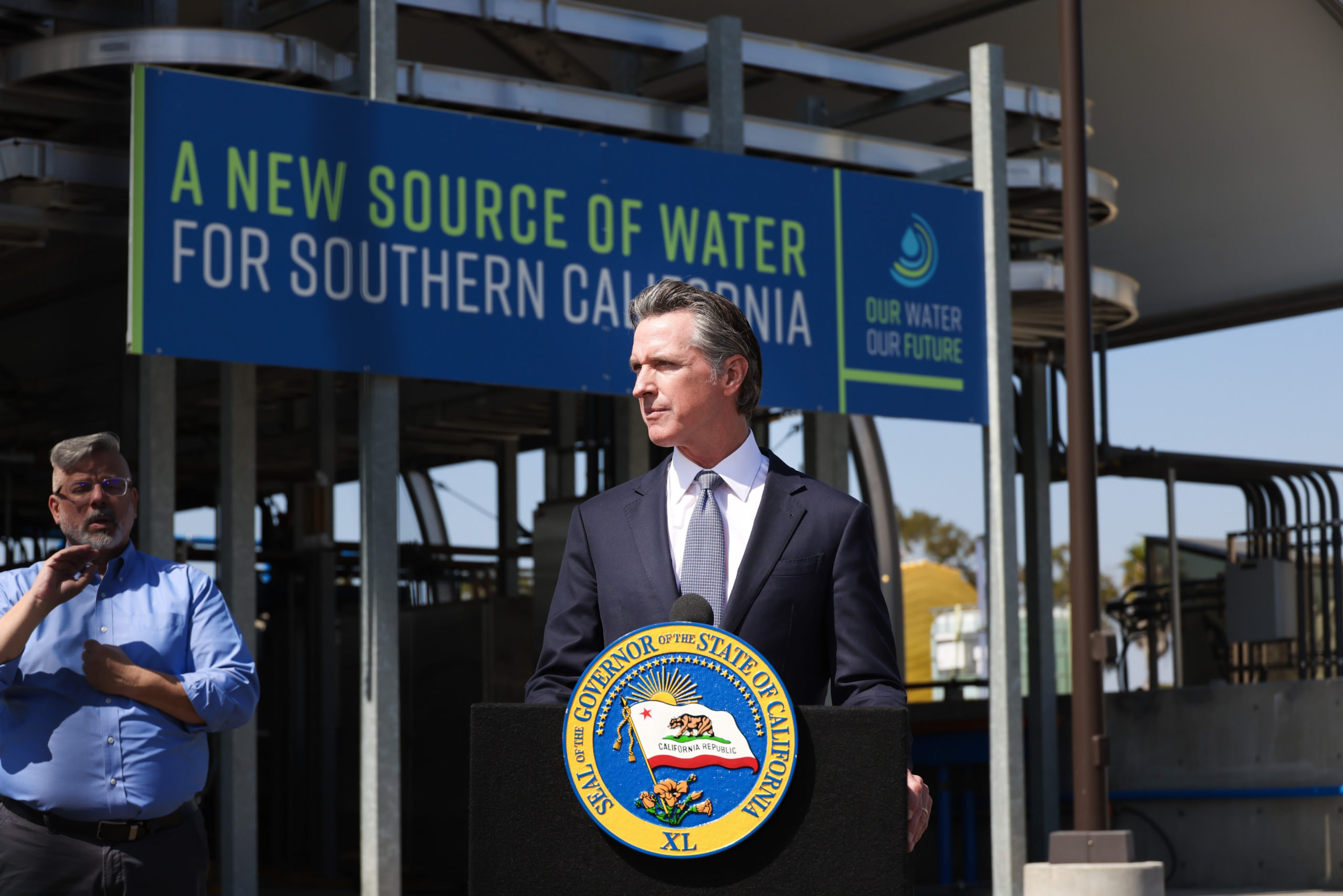 CARSON – Governor Gavin Newsom visited a Metropolitan Water District of Southern California water recycling facility Tuesday to discuss the administration's response to the ongoing megadrought affecting the western United States.
January through March were the driest first three months in the state's recorded history, the state's largest reservoirs are currently at half of their historical averages, and the state's snowpack is just 17 percent of average. Governor Newsom called on local water agencies and Californians to step up and take action to conserve water.
"California will need to use every tool in its toolbox to safeguard our communities, businesses and ecosystems from the severe, climate-driven drought being felt throughout the West," said Newsom. "The state is taking urgent action to tackle drought impacts, drive water savings, and empower local water agencies to step up conservation measures across the state. All of us must take aggressive action to meet these challenges head-on while we work to build a climate-resilient water system."
Governor Newsom has taken swift action to combat the drought conditions, including extending the drought emergency statewide last October and in March, issuing an executive order calling on water agencies to implement, at a minimum, Level 2 of their drought contingency plans to achieve water use reductions in response to a supply shortage of up to 20 percent.
In addition, under proposed emergency regulations by the State Water Resources Control Board (SWRCB), the local agencies that have not yet adopted conservation plans, covering just 8 percent of the state's population, will be compelled to take steps to achieve water use reduction with steps like limiting outdoor water use.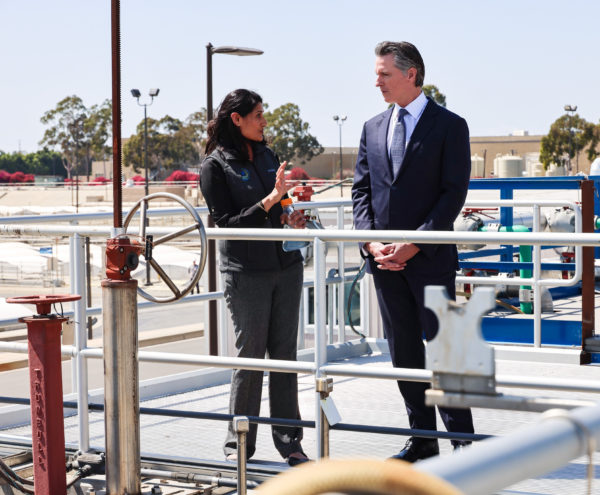 The Governor's March order was based on lessons learned from the last drought including that conservation actions are most impactful when imposed at the local level, based on regional needs and behaviors, and can be an effective means to achieve statewide conservation goals.
 
In response to the Governor's direction, many local water agencies, including the Metropolitan Water District of Southern California (MWD), have taken aggressive action to combat the drought. While an overwhelming majority of the state's water agencies have drought plans at the ready, plans covering about 50 percent of California residents have not yet been activated at the level urged by the Governor.
 
On May 13, the SWRCB released draft regulations that will require all local water suppliers to implement Level 2 of their Water Shortage Contingency Plans, and compel those that have not developed their own plan to take the following steps:   
Limit outdoor water use to two days per week.
Ban watering during the hottest parts of the day.
Ban irrigating ornamental grass at business and commercial sites.
Enforce fines of up to $500 a day for districts and corporations not in compliance.
The draft regulations will be considered by SWRCB at their May 24 meeting and, if adopted and then approved by the Office of Administrative Law, will ensure all local plans are in effect by June 10. The SWRCB also will consider regulations banning the watering of decorative grass at business and institutions, which the Governor's March order directed the Board to consider.
The state is calling on Californians to take immediate action to avoid a crisis, including:
Limiting outdoor watering – on average, each time you water your yard equals about 240 flushes or 13 full laundry loads (for a washer that uses 30 gallons per load).
Taking shorter showers. Going to a 5 minute shower to save up to 12.5 gallons per shower when using a water-efficient shower head.
Taking showers instead of baths – a bath uses up to 2.5 times the amount of water as a shower.
Using a broom instead of a hose to clean outdoor areas to save 6 gallons of water every minute.
Washing full loads of clothes to save 15-45 gallons of water per load.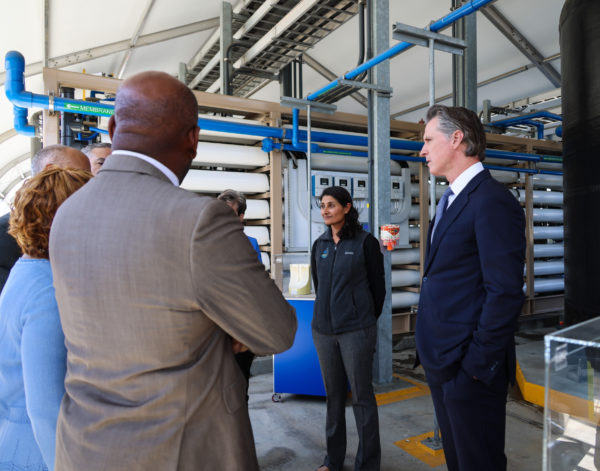 The Governor's California Blueprint proposed this year would invest an additional $2 billion for drought response, which includes $100 million in addition to a previous investment of $16 million this fiscal year for a statewide education and communications effort on drought. These investments build on the previous $5.2 billion three-year investment in the state's drought response and water resilience through the California Comeback Plan (2021).