Out Massachusetts Attorney General Maura Healey runs for Governor
Healey, the first LGBTQ person elected to as a state AG position could make history as no Out lesbian has been elected governor in the U.S.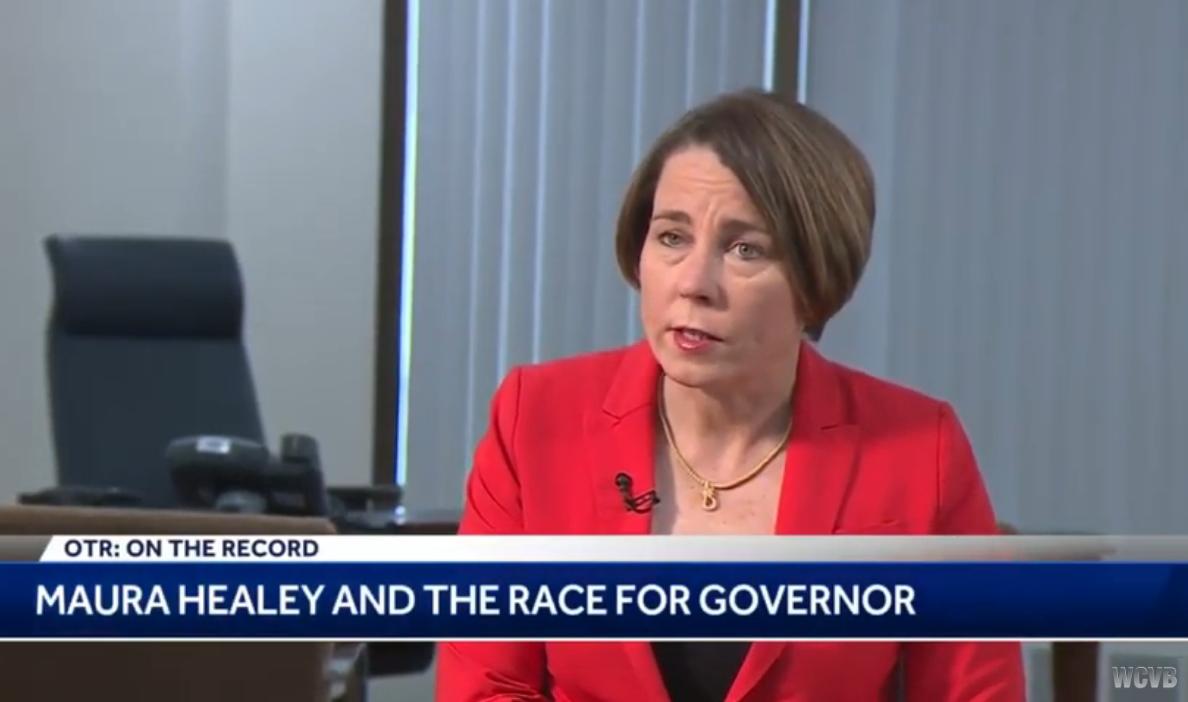 BOSTON – Massachusetts Attorney General Maura Healey announced yesterday morning that she is running for governor after months of speculation and following a record fundraising month.
Healey,  who was the first out LGBTQ person elected to a state attorney general position in the U.S. – could make history again with a victory in November. No out lesbian has ever been elected governor in the U.S.
Only two out LGBTQ people have ever been elected governor in the U.S. and both are sitting governors: Oregon Governor Kate Brown (who is a bisexual cisgender woman) and Colorado Governor Jarod Polis (who is a gay cisgender man), both of whom are Democrats.
Healey made the announcement on Twitter: "Massachusetts, I know the years of the pandemic have been really hard, but I see a state that is coming together with courage, grit and caring to great things," Healey says, before detailing her upbringing and her work as attorney general.
"I have stood for you as the people's lawyer and now I am running to be your governor, to bring us together and come back stronger than ever," Healey adds
I'm all in!

I've spent my career standing up for the people of Massachusetts. Now I'm running for Governor to bring our communities together and build an economy that helps every family thrive. Will you join me? https://t.co/qVhhZgbF6D pic.twitter.com/3JL2kICz9U

— Maura Healey (@maura_healey) January 20, 2022
"Maura is a fearless advocate for marginalized communities and chooses the battles that create a better and more inclusive future for her state and country. She led the first state challenge to the Defense of Marriage Act, stood up to the Trump administration's attacks, and is a proud champion for LGBTQ youth," Mayor Annise Parker, President & CEO of LGBTQ Victory Fund, said in a statement about her organization's endorsement of the Massachusetts Attorney General.
"As a lesbian woman, Maura knows well the frequent failures of our political and legal systems to address bias and discrimination and that awareness informs her commitment to society's underdogs. Maura's values and determination – along with her public service experience – make her the governor Massachusetts needs at this critical moment. While a victory for Maura will make history, she is running because she can make an even greater positive impact on the lives of Bay Staters as their governor," Parker added.
Healey said the following about the Victory Fund endorsement;
"I'm very honored to receive Victory Fund's endorsement in this race and proud to work alongside them to ensure every Massachusetts resident can thrive. Our state has made important strides in protecting the rights of our LGBTQ+ residents, but there is always more to do. As Governor, I will continue this critical work towards a fair, safe, and just world for our trans and non-binary residents, LGBTQ+ youth, and the entire LGBTQ+ community."
In 2009, Healey led the first successful federal challenge to a state law barring same-sex couples from marrying while working in the Massachusetts attorney generals' office. Many of the arguments from Massachusetts played a significant role in the U.S. Supreme Court's ruling that struck down the federal Defense of Marriage Act in 2013.
As attorney general, she filed more than 100 lawsuits against the Trump administration, successfully pursued cases against corporations that fueled the opioid pandemic, and won numerous lawsuits protecting immigrant rights.
Attorney General Maura Healey front-runner for Massachusetts governor, political analyst says:
Neighbor raises money for Trevor Project after anti-LGBTQ+ Xmas card
"If anything, we can turn some of the hate in this into some donations for the Trevor Project. It's kind of a win-win for everybody"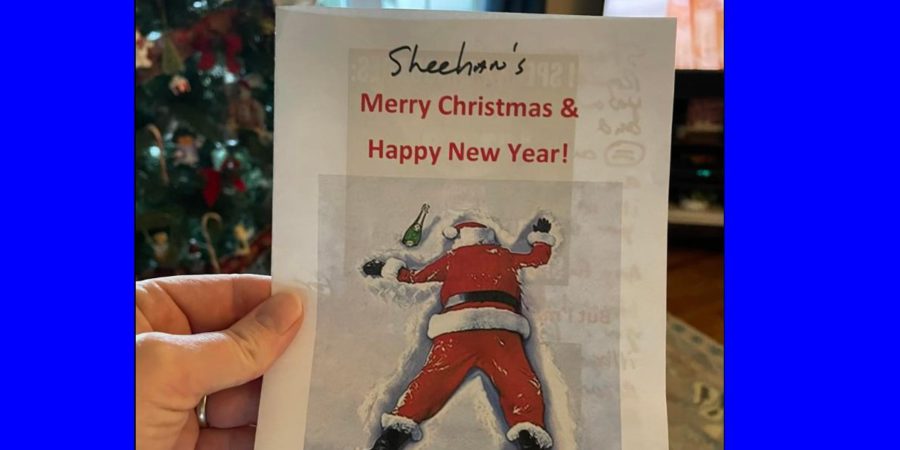 WILBRAHAM, Ma. – Melissa Sheehan – a Wilbraham, Massachusetts, resident raising two children with her wife Kelly – was stunned when what she thought was a funny Christmas card turned out to be an anti-LGBTQ note from an "unequal neighbor." But another neighbor stepped in to use the incident to raise money for LGBTQ+ youth organization the Trevor Project.
According to the fundraiser, the note read: "Sheehan's – I drive by regularly and wanted to drop you a note about your signs and flags. I love your = and pride flag but if you are = why do you have to put it in everyones face? Seems you want to be special. Any functioning adult??? How did that work out for you. Record inflation, record illegals crossing, record debt, record low favorability rating for Joe the rapist even with a media that kisses his you fill in the blank. I don't understand you people you would believe CNN, MSNBC, Rachel Maddow if they told you the sky was red. Just remember… you wanted this."
It was signed "your unequal neighbor" with no return address.
The Sheehans regularly displayed signage – including an "any functioning adult″ sign during the 2020 election cycle as a joke – outside of their home, but added a Pride, Black Lives Matter and transgender Pride flag last year, reported the MassLive.
"As I'm reading the note, I really wasn't angered. It was more laughing just out of the closed-mindedness of individuals," told the newspaper.
Still, Sheehan and her wife took to the town's private Facebook group to share photos of the note.
"I wanted to share the beautiful Xmas card we received from an anonymous person in town. What I find crazy though, is this person didn't sign the card when so much love went into it. You would think they want to take credit," Kelly Gray-Sheehan wrote, adding a laughing emoji, according to the paper.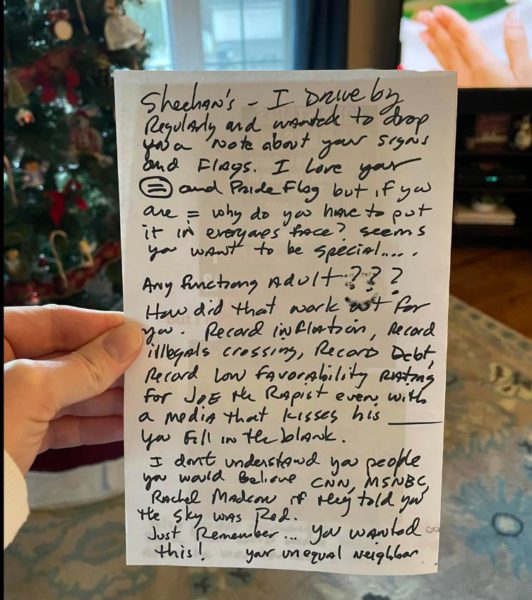 The post blew up within the group, receiving over 500 comments, according to Sheehan, the large majority of which were positive. "That says a lot about our community for the good," Sheehan said.
The Sheehan's neighbor, Renee Considine, wanted to go a step further if she could post the incident to raise money for the Trevor Project.
​​"This is something hateful that happened to two of the most kindest, helpful people that live in this community," Considine told the publication. "I thought, 'What a great way to send a message of love and support this through the Trevor Project,' because that's their mission."
Sheehan added: "If anything, we can turn some of the hate in this into some donations for the Trevor Project. It's kind of a win-win for everybody. It's pretty nice to have such a good friend and ally living right next door."
Considine said she set up a fundraiser and reached her goal of $500 in only 24 hours. It is now to upwards of $1,400 and she added that the fundraiser is still open to those who want to donate.
"That sends a message that we don't tolerate hate," she said. "Every cent that is raised and goes to the Trevor Project just is a message of love and support."
Massachusetts group provides 'safe place' for LGBTQ+ asylum seekers
"We found that giving folks stability has helped them better prepare for their asylum cases-They know they're in a safe place"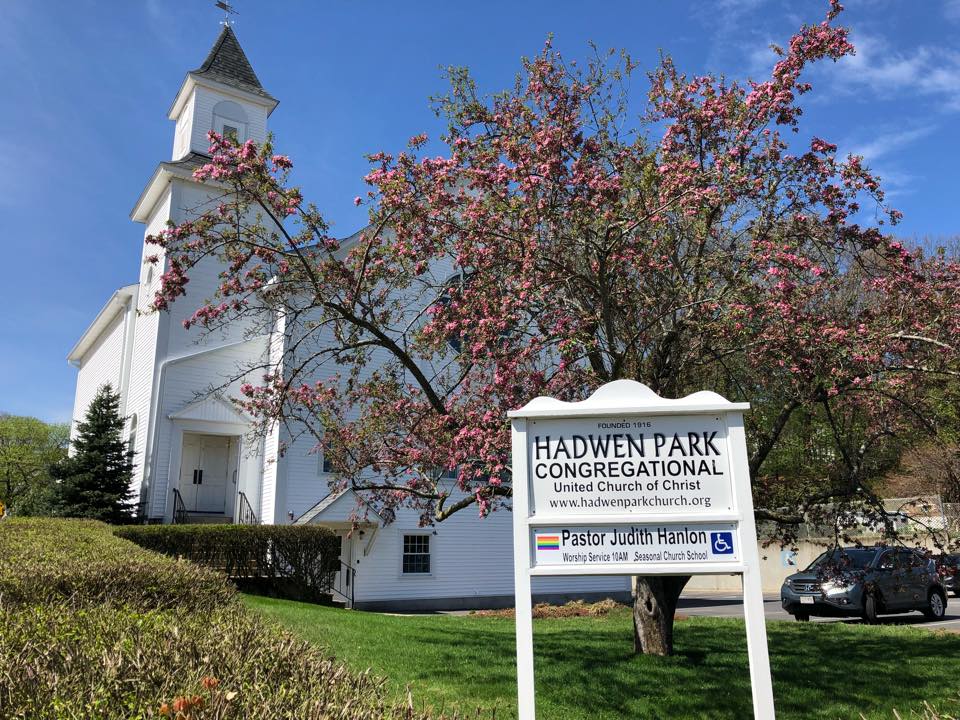 WORCESTER, Ma. – Over the Thanksgiving weekend, the LGBT Asylum Task Force – a Hadwen Park Congregational Church ministry in Worcester, Massachusetts – housed the first group of LGBTQ+ asylum seekers in a newly renovated apartment building in the Central Massachusetts city.
The task force – which aims to provide asylum seekers of all faith traditions housing, food, and connection to legal, medical and mental resources – and its volunteers worked tirelessly to make sure three gay men seeking asylum in the U.S. would have all the items they needed, reported AP.
"I don't even have the words," Alain Spyke, a 26-year-old who fled Jamaica because of a local gang's harassment and threats, told the news wire. "To come into this country and have a safe space to escape all the hardships and trauma? Not everyone has that opportunity."
The LGBT Asylum Task Force opened the new, permanent home after raising more than $500,000 to purchase and renovate a three-story apartment building, which was a former group home, in the city's west side. The task force's director, Al Green, told AP that it's the largest investment that the group has made to date.
The group, which started in 2008, provides rent and a $500 monthly stipend for immigrants, at least until they can gain work authorization. "Asylum seekers are not allowed to work for up to 2 years after arriving in the US. Our vital ministry provides comprehensive support for the entire duration of that two-year period in which it is needed," its website reads.
"We found that giving folks stability has helped them better prepare for their asylum cases," said Green, a former participant in the program from Jamaica. "They know they're in a safe place until they can get on their feet."
The task force's website details some of the stories of asylum seekers it has helped over the years.
Michelle, who did not use her last name, was forced to leave her country of Uganda after her family found out that she was in a same-sex relationship. She was later arrested by Ugandan authorities, who she said gang-raped her and her partner while at the detention center.
"My girlfriend died because one of the policemen squeezed her throat while forcing her to have sex with him, and she stopped breathing," she said. "I managed to escape and got to the U.S."
She continued: "I got to know about the LGBT Asylum Task Force through my pastor, who was also in the task force. I was warmly received by the task force—they gave me food, clothes and shelter, which really gave me tears of joy plus a sense of belonging. I know I have a family that believes in my sexual orientation and I feel safe."
AP notes that the new home's opening comes as immigrant and LGBTQ+ activists push for President Joe Biden's administration to undo harmful immigration policies from the Donald Trump administration.
Ari Shaw, a director at the Williams Institute, told the publication that the Biden administration has rescinded a rule that made it harder for migrants, including LGBTQ+ people, to seek asylum because of domestic abuse or gang violence.
Still, other Trump-era rules, including one that uses COVID-19 as an excuse to deny asylum cases, stay in place. After a recent court order, Biden will also resume the controversial "remain in Mexico" policy.
High School lesbian bullied in school board meeting by a parent
The woman continued to express her indignation as the committee chair managed to shut her down threatening her with expulsion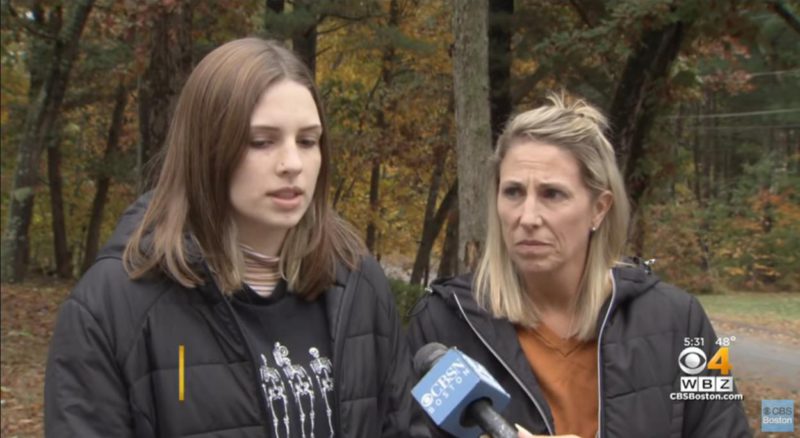 FRANKLIN, Ma. – A lesbian senior at Franklin High School testifying about her experiences with being bullied to a committee of the Franklin School District was interrupted by a woman member of the audience who yelled "This has to stop. This is the indoctrination."
Mackenzie Atwood had just started to relate her story to the committee Tuesday telling them, "I am gay. Call me what you want about that, I'm being personally attacked in school about that," when the woman verbally attacked Atwood causing her to burst into tears.
The woman continued to express her indignation as the committee chair managed to shut her down threatening her with expulsion.
Franklin High School Student Heckled By Parent After Discussing Bullying: