Lighting the way: an interview with singer Janis Ian
Veteran performer embarking on final tour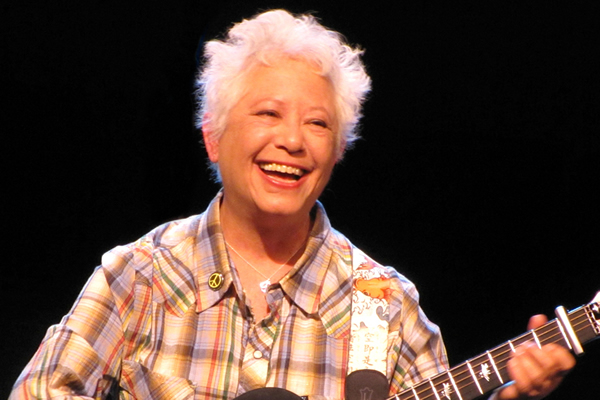 By my count, queer singer/songwriter Janis Ian has had four distinct chapters in her musical career. The first began when she was in her teens with the release of her groundbreaking single "Society's Child," and the albums on Verve Records that followed in the late 1960s. By the mid-1970s, for the second chapter, Ian signed to Columbia Records, resulting in the biggest hit single of her career, the Grammy Award-winning classic "At Seventeen." She remained on Columbia into the early 1980s, even collaborating with Giorgio Moroder on the song "Fly Too High." The third chapter occurred in the early 1990s. Bette Midler recorded Ian's song "Some People's Lives," the title track of Bette's Grammy-winning 1991 album. Ian herself recorded the song for her marvelous 1993 comeback album, the aptly titled "Breaking Silence."
Ian has not been sitting idle since that time, mind you. She's released a few more albums, including some on her own Rude Girl Records label. She also published her memoir "Society's Child: My Autobiography" in 2008 and won her second Grammy for the audiobook. I have had the pleasure of interviewing Janis in 1994, 2004, 2008, and in 2022, and it is always a revelatory experience. She was kind enough to answer a few questions in advance of the release of her flawless new album "The Light at the End of the Line" (Rude Girl).
BLADE: I've been racking my brain trying to come up with the best way to say this, and I keep returning the fact that with The Light at the End of the Line, your extraordinary last solo studio album, you are going out with a bang.
JANIS IAN: [Laughs] better a bang than a whimper!
BLADE: What was involved in the decision to make this your final studio recording?
IAN: I think hitting 70 was a big part of it. Having the last 15 years to put together songs and wanting to make something that was better than anything I'd done before was involved. Mostly, the timing really worked out. I went into lockdown right around when I needed or wanted to start thinking about this. I had no plans until I looked up at my write board and realized I had 15 songs I was pleased with, and one unfinished. I started listening to what Randy Leago had done with "Resist," and I began working with Viktor Krauss on "Better Times…" I had originally intended to do an all-solo acoustic album, but it became clear that I really wanted a blend of it to serve the songs. There wasn't a sudden, "Gee, I'll make an album now" decision. There was more a talking to people and seeing where Randy and Viktor's schedules were. Seeing where John Whelan was. Whether we could get Nuala Kennedy to do her parts from Ireland. Finding a studio where I live, which is near Bradenton, so there's not a huge amount of studios available. Then just winnowing down the songs and going, "Well, I think this is actually an album."
BLADE: Among the many aspects that make The Light at the End of the Line exceptional is that for the 12 songs, you draw on the many influences spanning your five-decade career, beginning with "I'm Still Standing," which is as personal as, say, "At Seventeen."
IAN: I would say so. That was part of my goal for the entire album, and part of the winnowing down of songs, was to make sure that the songs I picked were as universal as possible, and also songs that would hopefully stand the test of time. I mean it's incredible that "At Seventeen" was released in 1975. It's 45 years later and it's still getting lots of airplay. Lots of people still sing it. People are still affected by it, young people, not people anywhere close to my age. So, to make an album that would reach as many people as possible emotionally, and at the same time have songs that were as well-written as I'm capable of doing after almost 60 years as a songwriter; that was the challenge, really. So, I'm glad to hear you say that.
BLADE: The social consciousness of your music extends all the way back to "Society's Child" and continues today with songs such as "Stranger" and "Resist." Please say a few words about the role of social commentary in your music.
IAN: I was raised in a very political family. I grew up stuffing envelopes and going to marches. My parents were both politically aware. My mom did things like attend the Civil Rights Congress. My parents were under watch by the FBI. So, it was a natural part of my life. Everyone we knew was involved, in one way or another, in politics and social issues, because I would regard feminism as much as a social issue as a political one. Although the line between the two is pretty blurred these days as I'm sure you know. "Stranger" just came out of nowhere one night. I had an off night and I never write on the road, ever. I think I've written two songs in my life while I was touring. But I was changing guitar strings and came up with that little pattern and the song just fell out in the course of the evening. I've been thinking about it a lot because my own grandfather had to come into America on a cousin's passport. None of us found out his real name or the story until we were in our 20s and 30s. So I started thinking with all these people saying "illegals should be deported, even if they grew up here, even if they were born here, even if they've lived here 40 years, where does that leave me? Should I be sent back to Poland or Russia or the Ukraine?
BLADE: It truly resonates and it's an ongoing issue. That leads me to the next question, which is about the anthemic single "Resist," which is one of the album's most powerful statements, with its "I will not disappear" and titular chants. Are you ever shocked that you still find yourself having to write and perform a song such as this?
IAN: I'm shocked that it hasn't been fixed by now [laughs], and that it seems to be getting worse. I think that in some ways my generation underestimated the determination of the powers that be to stay in power. We knew about the FBI and the CIA, but it would never have occurred to us that there would still be genital mutilation. That women would still be burned on pyres. That there would be revenge rape. It's a shock that these things still need to be addressed, but it's not shocking that they need to be written about. I also think that music cuts through the noise in a way that very few other things can. Politics becomes just noise. Social media becomes just noise. Music has the ability to touch people's hearts directly in a way that none of those things can. I didn't set out with "Resist" and think, "Oh, I'm going to write a protest song about this." But I was plenty annoyed when I wrote it.
BLADE: That definitely comes through.
IAN: It's a fine line for me because my voice only carries so far. I can't do what certain singers can do with their voices. I have a relatively light voice. That's one of the great things about Randy Leago, and what he did with it. Because he managed to leave all that space for the vocal while surrounding it with…oh, I think I had asked for angry drums. So, the first thing you hear is that thud of the bass drum, which to me is like a footstep coming into the room. Lines like "I cannot be your virgin and I will not be your whore" came out of my own experience.
BLADE: It really is an incredible song. "Nina" is a breathtaking tribute to Nina Simone. It made me think about her performance in Questlove's 2021 documentary Summer of Soul, and how she's being reintroduced to new generations. Have you seen the doc?
IAN: I have not seen that, but I did see the Liz Garbus documentary What Happened, Miss Simone? (from 2015) because she's singing my song in it.
BLADE: What do you think she'd think of your song about her?
IAN: [Big laugh] I would not begin to wonder what Nina would think about anything. I wouldn't go there for $1,000,000. Well, maybe for $1,000,000, but I would be pretty unsure of myself. Nina was monumentally easy and monumentally difficult to love. That's what I tried to capture in the song. She was biologically ill, mentally ill, I would say, but I'm not sure what the correct phrase is these days. But there was such a big biological aspect to it and by the time that was really beginning to be understood and treated, she had already burned so many bridges and made so many people angry. I feel like I saw Nina at her best and her worst. Her best was so much better than any other performer I've ever watched. And her worst was pretty scary.
BLADE: As a gay man, I have always loved the story about Nina's correspondence with Langston Hughes.
IAN: She and (James) Baldwin (were friends), too. We had lunch at my mother's one day and she showed up with James Baldwin in tow. I don't think she cared about that at all because artists tend not. It doesn't really matter, it's like skin color. Who cares as long as you're doing great work. It's the world that surrounds us that becomes the problem.
BLADE: That is very true! Album closer "Better Times Will Come" is the kind of uplifting number we all need at this time. I was delighted by Diane Schuur's scat…
IAN: Isn't she great? Deedles!
BLADE: Her "Shayna maidel" shout-out elevates the song to a different level.
IAN: We probably talk every couple of weeks or more often. We're good buddies. She's great.
BLADE: Was that song as much fun to record as it is to listen to?
IAN: It began out of the Better Times project that I started when lockdown began — bettertimeswillcome.com. That involved, in the end, 187 artists all doing their own versions of the song. We've got 13 versions still to put up! Everything from Japanese sign language interpretation to a Dutch version to a Mandarin Chinese version to banjo or guitar or flatfooting. When it came time to record it, I wanted to close the album with it, but do something completely different from what I'd done already. My version that everybody worked off for the project was just me singing the song immediately after I finished it into my phone, no guitar, no nothing. You can go to bettertimeswillcome.com and watch all those videos, see all those versions, listen to them, download them. It was a great way to promote other artists who had projects coming out and suddenly couldn't tour or make book appearances, all of that through my Facebook page. The Facebook people were wonderfully generous. I didn't want to repeat that or reuse it, so it became question of how I do this so that it's totally different from anything on the album and it maintains that spirit of inclusivity. I reached out to Viktor and we literally both sat down with our phone books and went, "OK, this person would be great. That person would be great. Are they available?" Vince Gill wasn't available because he's out with the Eagles. We told Vince we had a two-month window and he literally turned it in three days before we went to mix. With Deedles (Schuur), she'd been in lockdown for a while. There was no nearby studio. It was working with her manager to find a studio and then coordinating it with her so that she felt safe, and she could do it in her own time, in her own way. For all the musicians, it became a question of me saying, "This is a step-out moment. Treated it like you're in the (Tommy) Dorsey bands in the old days and he suddenly points to you and says "You take your solo. No preparation, no leading up to it, no ramping up. You just start max." I was really pleased with it. John Cowan singing a verse to start off with. That's not something I've ever been able to do, and I've always wanted John to sing one of my songs. The harmonies are great. People like Andrea Zonn, who's normally out with James Taylor, because of COVID they were available. It worked for the piece. Viktor and Jared (Anderson), the young engineer he found, worked at assembling. We spent a lot of time on it. It felt like we just needed something to give us all a bit of hope, and yet to recognize COVID, which is why the ending is what it is. Because we keep thinking we're good and then we're not and we think we're good and then we're not. Trying to speak to that, as well.
BLADE: As a songwriter, you have a long history of having your songs recorded by other performers. If you had to choose one song from The Light at the End of the Line to be covered by another artist, what song would it be and who would want to hear sing it?
IAN: Oh, man, that's pretty easy! I would have P!nk record "Resist." I think she would slay that; I think she would just kill that song.
BLADE: Not only is The Light at the End of the Line your last studio recording but the multi-city tour on which you will be embarking throughout most of 2022 is your final North American tour. What will you miss the most and the least about touring?
IAN: The thing you miss about touring when you're not touring is the audience. I have really good audiences. Everything from the male or female seven-year-old would-be guitarist whose parent or grandparent thinks "You should see a really good acoustic guitarist" to the 80-year-old person who's been following me since "Society's Child." It's a really broad range. I meant it when I said (in the album art) that "this album is a love song" because when I wrote (the song) "The Light at the End of the Line" I looked at it as what I was saying to my fans. One of the difficult possibilities that artists face in these days of social media and easy advertising is making sure that you consider your supporters. A word I prefer to fans, because "fans" has other connotations. The people who have always supported me — I go back to Facebook as an example – there's a social media everybody said you can't make money from. And yet, one year when we held the sale for our Pearl Foundation, 70% of the money came from Facebook followers. I have to believe that if you do as I've done; if you don't accept advertising on your page, if you don't bother people, if you just present yourself and have a good time, they stay with you. I have more than half a million followers to attest to that. There are a lot of potential pitfalls that I try to avoid because I really respect the people who support my work. That's an absurd cliché, Gregg, but it's true. I respect those people. I have a lot of gratitude toward those people.
BLADE: Do you have a feeling that they know that?
IAN: Absolutely! When I was staying after every show and signing, which I did for 30 years, I would hear that. That was very direct. The Light at the End of the Line also becomes a way for me to say, "You stuck with me when I was not a great writer. You stuck with me when I didn't really know what I was doing, and I grew up in this fishbowl. Here's our payoff. I am now a really good writer and singer, and here's a love song for you.
BLADE: The last couple of years have been brutal, to say the least, and we lost many great friends and artists, including Nanci Griffith and John Prine. Would you mind saying a few words about Nanci and John?
IAN: Nanci was a very under-recognized songwriter, like Dolly Parton. And a great interpreter. She called me one day and said, "Janis, I need a Janis Ian folk song." [Laughs] "I don't know what that means" and she said, "Just let it roll around." I called my friend Jon Vezner and I said, "Nanci Griffith wants a Janis Ian folk song and I have this idea for something that'll begin 'This old town should have burned down in 1929'," and he said, "Fantastic! I'll be over tomorrow morning." That's how Nanci operated. She left you to do what you do. John's death really took me aback. It hit me very hard. It's not that we were that close, but I had known John since we're both in our early 20s. We had seen each other at the Cambridge Folk Festival a little short while before, or it felt like a short while before. "Better Times Will Come" literally grew out of that. I was in our house, in the garage doing laundry, thinking about John. "Better times will come" started running through my head. I wrote it, basically, because John died. I'm not sure what I would have written without that. Somebody once said to me, "You will never be able to write a three-chord song." Gregg, this is literally the only three-chord song I have written in my life. I have to think that on some level, without getting weird about it, John was out there encouraging it. He was the king of simplicity. John was simple and direct in a way that very few of us ever get to be. (He's) sorely missed.
64th Grammy Awards return live from Las Vegas
After a delay of three months caused by the Omicron surge, the 64th Grammy Awards was held on the stage of the MGM Grand Garden Arena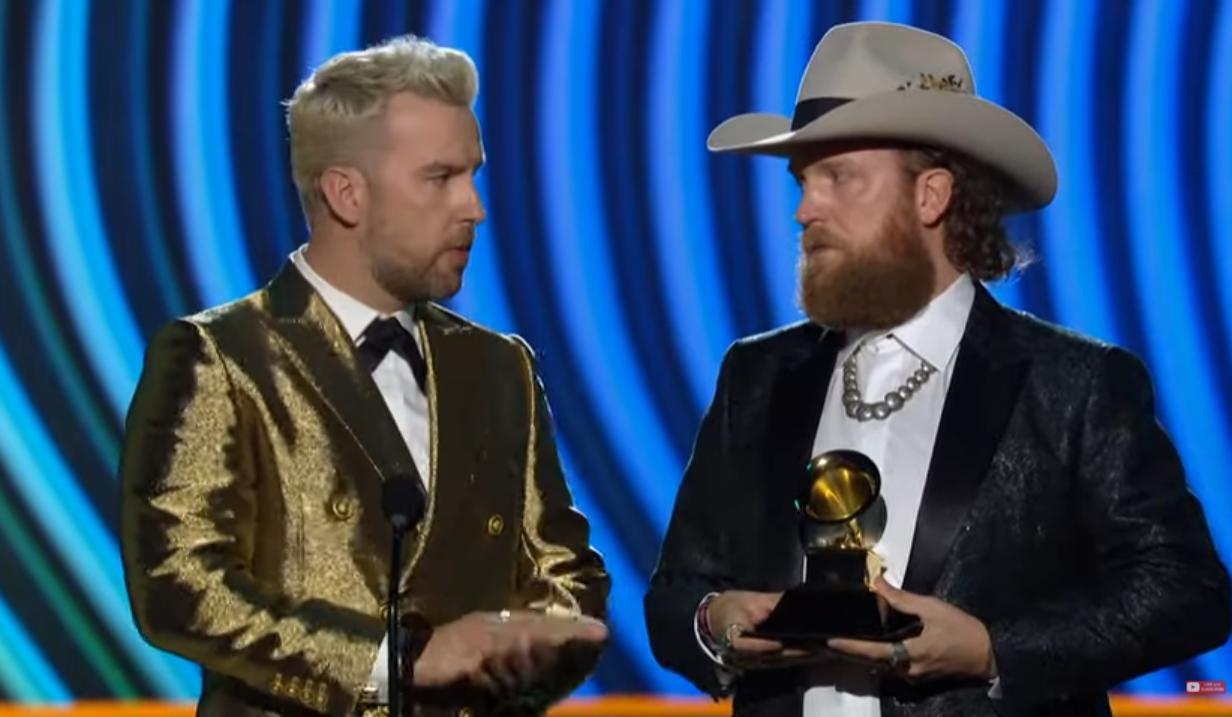 LAS VEGAS – After a delay of three months caused by the Omicron surge of the coronavirus, the 64th Grammy Awards was held on the stage of the MGM Grand Garden Arena instead of its usual home in Los Angeles.
The show was hosted by comedian, actor, political commentator and anchor of The Daily Show, Trevor Noah who had presented the 63rd annual Grammy Awards last year. The awards kicked this year off with 64th Annual GRAMMY Awards Premiere Ceremony hosted by LeVar Burton prior to Sunday's broadcast.
The Premiere Ceremony, featured 6 special performances and more than 70 GRAMMYs awarded across music genres ranging from classical and jazz to R&B, Global music and more. Tune-in to celebrate nominees, winners, and outstanding creators working behind the scenes.
In the category of Best Country Duo/Group Performance the winner was the Brothers Osbourne for the hit song 'Younger Me' which singer-songwriter T.J. Osborne credited the inspiration for by the reaction to publicly sharing for the first time in February, 2021 that he is gay.
CBS who broadcast the show noted that Jon Batiste scored the most nominations with 11, winning four Grammy Awards before the televised portion of the ceremony even began. Batiste is up for both Record of the Year and Album of the Year along with multiple nominations for his work on the animated film "Soul." Justin Bieber, Doja Cat and H.E.R. all scored eight nominations of their own, with H.E.R. winning the Best Traditional R&B Performance award earlier in the evening.
Editor's note the following full list of nominees and winners is below and will be updated after the ceremony ends:
Record of the Year
"I Still Have Faith In You" – ABBA
"Freedom" – Jon Batiste
"I Get a Kick Out of You" – Tony Bennett and Lady Gaga
"Peaches – Justin Bieber ft. Daniel Caesar and Giveon
"Right On Time" – Brandi Carlile
"Kiss Me More" – Doja Cat featuring SZA
"Happier Than Ever" – Billie Eilish
"Montero (Call Me By Your Name)" – Lil Nas X
"drivers license" – Olivia Rodrigo
"Leave the Door Open" – Silk Sonic
Album of the Year
"We Are" – Jon Batiste
"Love For Sale" -Tony Bennett and Lady Gaga
"Justice" – Justin Bieber
"Planet Her"- Doja Cat
"Happier Than Ever" – Billie Eilish
"Montero" – Lil Nas X
"Back of my Mind" – H.E.R.
"sour" – Olivia Rodrigo
"Evermore" – Taylor Swift
"Donda" – Kanye
Song of the Year
"Leave The Door Open" – Silk Sonic — Winner
"Bad Habits" – Ed Sheeran
"A Beautiful Noise" – Alicia Keys & Brandi Carlile
"drivers license" – Olivia Rodrigo
"Fight For You" – H.E.R.
"Happier Than Ever" – Billie Eilish
"Kiss Me More" – Doja Cat featuring SZA
"Montero (Call Me By Your Name)" – Lil Nas X
"Peaches" – Justin Bieber featuring Daniel Caesar and Giveon
"Right On Time" – Brandi Carlile
Best New Artist
Olivia Rodrigo – Winner
Arooj Aftab
Jimmy Allen
Baby Keem
FINNEAS
Glass Animals
Japanese Breakfast
The Kid LAROI
Arlo Parks
Saweetie
Best Pop Solo Performance
"drivers license" – Olivia Rodrigo — Winner
"Anyone" – Justin Bieber
"Right On Time" – Brandi Carlile
"Happier Than Ever" – Billie Eilish
"Positions" – Ariana Grande
Best Pop Duo/Group Performance
"I Get A Kick Out Of You" – Tony Bennett and Lady Gaga
"Lonely" – Justin Bieber and Benny Blanco
"Butter" – BTS
"Higher Power" – Coldplay
"Kiss Me More" – Doja Cat featuring SZA
Best Traditional Pop Vocal Album
"Love For Sale" – Tony Bennett & Lady Gaga — Winner
"Til We Meet Again (Live)" – Norah Jones
"A Tori Kelly Christmas" – Tori Kelly
"Ledisi Sings Nina" – Ledisi
"That's Life" – Willie Nelson
"A Holly Dolly Christmas" -Dolly Parton
Best Dance/Electronic Recording
"Alive" – Rüfüs Du Sol, Jason Evigan & Rüfüs Du Sol, producers; Cassian Stewart-Kasimba, mixer — Winner
"Hero" – Afrojack & David Guetta, Kuk Harrell & Stargate, producers; Elio Debets, mixer
"Loom" – Ólafur Arnalds Featuring Bonobo, Simon Green, producers; Ólafur Arnalds, mixer
"Before" – James Blake, Dom Maker, producers; James Blake, mixer
"Heartbreak" – Bonobo & Totally Enormous Extinct Dinosaurs, Simon Green & Orlando Higginbottom, producers; Simon Green & Orlando Higginbottom, mixers
"You Can Do It" – Caribou Dan Snaith, producer; David Wrench, mixer
"The Business" – Tiësto, Hightower, Julia Karlsson & Tiësto, producers; Tiësto, mixer
Best Dance/Electronic Music Album
"Subconsciously" – Black Coffee — Winner
"Fallen Embers" – ILLENIUM
"Music Is The Weapon (Reloaded)" – Major Lazer
"Shockwave" – Marshmello
"Free Love" – Sylvan Esso
"Judgement" – Ten City
Best Contemporary Instrumental Album
"Tree Falls" – Taylor Eigsti — Winner
"Double Dealin'" – Randy Brecker & Eric Marienthal
"The Garden" – Rachel Eckroth
"At Blue Note Tokyo" – Steve Gadd Band
"Deep: The Baritone Sessions, Vol. 2" – Mark Lettieri
Best Rock Performance
"Shot In The Dark" – AC/DC
"Know You Better (Live From Capitol Studio A)" – Black Pumas
"Nothing Compares 2 U" – Chris Cornell
"Ohms" – Deftones
"Making A Fire" – Foo Fighters
Best Rock Song
"Waiting On A War" Dave Grohl, Taylor Hawkins, Rami Jaffee, Nate Mendel, Chris Shiflett & Pat Smear, songwriters (Foo Fighters) — Winner
"All My Favorite Songs" – Rivers Cuomo, Ashley Gorley, Ben Johnson & Ilsey Juber, songwriters (Weezer)
"The Bandit" – Caleb Followill, Jared Followill, Matthew Followill & Nathan Followill, songwriters (Kings Of Leon)
"Distance" – Wolfgang Van Halen, songwriter (Mammoth WVH)
"Find My Way" – Paul McCartney
Best Metal Performance
"The Alien" – Dream Theater — Winner
"Genesis" – Deftones
"Amazonia" – Gojira
"Pushing The Tides" – Mastodon
"The Triumph Of King Freak (A Crypt Of Preservation And Superstition)" – Rob Zombie
Best Rock Album
"Medicine At Midnight" – Foo Fighters — Winner
"Power Up" – AC/DC
"Capitol Cuts – Live From Studio A" – Black Pumas
"No One Sings Like You Anymore Vol. 1" – Chris Cornell
"McCartney III" – Paul McCartney
Best Alternative Music Album
"Daddy's Home" – St. Vincent — Winner
"Shore" – Fleet Foxes
"If I Can't Have Love, I Want Power" – Halsey
"Jubilee" – Japanese Breakfast
"Collapsed In Sunbeams" – Arlo Parks
Best R&B Performance
"Pick Up Your Feelings" – Jazmine Sullivan — Winner (tie)
"Leave The Door Open" – Silk Sonic — Winner (tie)
"Lost You" – Snoh Aalegra
"Peaches" – Justin Bieber Featuring Daniel Caesar & Giveon
"Damage" – H.E.R.
Best R&B Song
"Leave The Door Open" – Brandon Anderson, Christopher Brody Brown, Dernst Emile II and Bruno Mars, songwriters (Silk Sonic) — Winner
"Damage" – Anthony Clemons Jr., Jeff Gitelman, H.E.R., Carl McCormick and Tiara Thomas
"Good Days" – Jacob Collier, Carter Lang, Carlos Munoz, Solána Rowe & Christopher Ruelas, songwriters (SZA)
"Heartbreak Anniversary" – Giveon Evans, Maneesh, Sevn Thomas and Varren Wade
"Pick Up Your Feelings" – Denisia "Blu June" Andrews, Audra Mae Butts, Kyle Coleman, Brittany "Chi" Coney, Michael Holmes and Jazmine Sullivan
Best R&B Album
"Heaux Tales" – Jazmine Sullivan — Winner
"Temporary Highs In The Violet Skies" – Snoh Aalegra
"We Are" – Jon Batiste
"Gold-Diggers Sound" – Leon Bridges
"Back Of My Mind" – H.E.R.
Best Rap Performance
"Family Ties" – Baby Keem Featuring Kendrick Lamar — Winner
"Up" – Cardi B
"M Y . L I F E" – J. Cole Featuring 21 Savage & Morray
"Way 2 Sexy" – Drake featuring Future & Young Thug
"Thot S***" – Megan Thee Stallion
Best Rap Song
"Jail" – Dwayne Abernathy, Jr., Shawn Carter, Raul Cubina, Michael Dean, Charles M. Njapa, Sean Solymar, Brian Hugh Warner, Kanye West & Mark Williams, songwriters (Kanye West Featuring Jay-Z) — Winner
"Bath Salts" – Shawn Carter, Kasseem Dean, Michael Forno, Nasir Jones & Earl Simmons, songwriters (DMX Featuring Jay-Z & Nas)
"Best Friend" – Amala Zandelie Dlamini, Lukasz Gottwald, Randall Avery Hammers, Diamonté Harper, Asia Smith, Theron Thomas & Rocco Valdes, songwriters (Saweetie Featuring Doja Cat)
"Family Ties" – Roshwita Larisha Bacha, Hykeem Carter, Tobias Dekker, Colin Franken, Jasper Harris, Kendrick Lamar, Ronald Latour & Dominik Patrzek, songwriters (Baby Keem Featuring Kendrick Lamar)
"m y . l i f e" – Shéyaa Bin Abraham-Joseph & Jermaine Cole, songwriters (J. Cole Featuring 21 Savage & Morray)
Best Rap Album
"Call Me If You Get Lost" – Tyler, The Creator — Winner
"The Off-Season" – J. Cole
"Certified Lover Boy" – Drake
"King's Disease II" – Nas
"Donda" – Kanye West
Best Melodic Rap Performance
"Hurricane" – Kanye West featuring the Weeknd and Lil Baby) – Winner
"Pride Is the Devil" – J. Cole featuring Lil Baby
"Need to Know" – Doja Cat
"Industry Baby" – Lil Nas X featuring Jack Harlow
"WusYaName" – Tyler, the Creator featuring Youngboy Never Broke Again and Ty Dolla Sign
Best Country Album
"Starting Over" – Chris Stapleton – Winner
"Skeletons" – Brothers Osborne
"Remember Her Name" – Mickey Guyton
"The Marfa Tapes" – Miranda Lambert, Jon Randall and Jack Ingram
"The Ballad of Dood and Juanita" – Sturgill Simpson
Best Country Solo Performance
"You Should Probably Leave" – Chris Stapleton – Winner
"Forever After All" – Luke Combs
"Remember Her Name" – Mickey Guyton
"All I Do Is Drive" – Jason Isbell
"camera roll" – Kacey Musgraves
Best Country Duo/Group Performance
"Younger Me" – Brothers Osborne — Winner
"If I Didn't Love You" – Jason Aldean & Carrie Underwood
"Glad You Exist" – Dan + Shay
"Chasing After You" – Ryan Hurd & Maren Morris
"Drunk (And I Don't Wanna Go Home)" – Elle King & Miranda Lambert
Best Country Song
"Cold" – Dave Cobb, J.T. Cure, Derek Mixon & Chris Stapleton, songwriters (Chris Stapleton) — Winner
"Better Than We Found It" – Jessie Jo Dillon, Maren Morris, Jimmy Robbins & Laura Veltz, songwriters (Maren Morris)
"camera roll" – Ian Fitchuk, Kacey Musgraves & Daniel Tashian, songwriters (Kacey Musgraves)
"Country Again" – Zach Crowell, Ashley Gorley & Thomas Rhett, songwriters (Thomas Rhett)
"Fancy Like" – Cameron Bartolini, Walker Hayes, Josh Jenkins & Shane Stevens, songwriters (Walker Hayes)
"Remember Her Name" – Mickey Guyton, Blake Hubbard, Jarrod Ingram & Parker Welling
Best Progressive R&B Album
"Table For Two" – Lucky Daye — Winner
"New Light" – Eric Bellinger
"Something To Say" – Cory Henry
"Mood Valiant" – Hiatus Kaiyote
"Dinner Party: Dessert" – Terrace Martin, Robert Glasper, 9th Wonder & Kamasi Washington
"Studying Abroad: Extended Stay" – Masego
Best Traditional R&B Performance
"Fight For You" – H.E.R. – Winner
"I Need You" – Jon Batiste
"Bring It On Home To Me" – BJ The Chicago Kid, PJ Morton & Kenyon Dixon featuring Charlie Bereal
"Born Again" – Leon Bridges Featuring Robert Glasper
"How Much Can A Heart Take" – Lucky Daye Featuring Yebba
Best New Age Album
"Divine Tides" – Stewart Copeland & Ricky Kej – Winner
"Brothers" – Will Ackerman, Jeff Oster & Tom Eaton
"Pangaea" – Wouter Kellerman & David Arkenstone
"Night + Day" – Opium Moon
"Pieces Of Forever" – Laura Sullivan
Best Improvised Jazz Solo
"Humpty Dumpty (Set 2)" – Chick Corea – Winner
"Sackodougou" – Christian Scott aTunde Adjuah
"Kick Those Feet" – Kenny Barron
"Bigger Than Us" – Jon Batiste
"Absence" – Terence Blanchard
Best Jazz Vocal Album
"Songwrights Apothecary Lab" – Esperanza Spalding – Winner
"Generations" – The Baylor Project
"SuperBlue" – Kurt Elling and Charlie Hunter
"Time Traveler" – Nnenna Freelon
"Flor" – Gretchen Parlato
Best Jazz Instrumental Album
"Skyline" – Ron Carter, Jack DeJohnette and Gonzalo Rubalcaba – Winner
"Jazz Selections: Music from and Inspired by Soul" – Jon Batiste
"Absence" – Terence Blanchard featuring the E Collective and the Turtle Island Quartet
"Akoustic Band Live" – Chick Corea, John Patitucci and Dave Weckl
"Side-Eye NYC (V1.IV)" – Pat Metheny
Best Large Jazz Ensemble Album
"For Jimmy, Wes and Oliver" – Christian McBride Big Band – Winner
"Live at Birdland!" – The Count Basie Orchestra directed by Scotty Barnhart
"Dear Love" – Jazzmeia Horn and her Noble Force
"Swirling" – Sun Ra Arkestra
"Jackets XL" – Yellowjackets + WDR Big Band
Best Latin Jazz Album
"Mirror Mirror" – Eliane Elias with Chick Corea and Chucho Valdés – Winner
"The South Bronx Story" – Carlos Henriquez
"Virtual Birdland" – Arturo O'Farrill and the Afro Latin Jazz Orchestra
"Transparency" – Dafnis Prieto Sextet
"El Arte del Bolero" – Miguel Zenón and Luis Perdomo
Best Gospel Performance/Song
"Never Lost" – CeCe Winans – Winner
"Voice of God" – Dante Bowe featuring Steffany Gretzinger and Chandler Moore
"Joyful" – Dante Bowe
"Help" – Anthony Brown & Group Therapy
"Wait on You" – Elevation Worship and Maverick City Music
Best Contemporary Christian Music Performance/Song
"Believe for It" – CeCe Winans – Winner
"We Win" – Kirk Franklin and Lil Baby
"Hold Us Together" (Hope Mix) – H.E.R. and Tauren Wells
"Man of Your Word" – Chandler Moore and KJ Scriven
"Jireh" – Elevation Worship and Maverick City Music featuring Chandler Moore and Naomi Raine
Best Gospel Album
"Changing Your Story" – Jekalyn Carr
"Royalty: Live at the Ryman" – Tasha Cobbs Leonard
"Jubilee: Juneteenth Edition" – Maverick City Music
"Jonny X Mali: Live in LA" – Jonathan McReynolds and Mali Music
"Believe for It" – CeCe Winans
Best Contemporary Christian Music Album
"Old Church Basement "– Elevation Worship and Maverick City Music – Winner
"No Stranger" – Natalie Grant
"Feels Like Home Vol. 2" – Israel and New Breed
"The Blessing (Live)" – Kari Jobe
"Citizen of Heaven (Live)" – Tauren Wells
Best Roots Gospel Album
"My Savior" – Carrie Underwood – Winner
"Alone with My Faith" – Harry Connick Jr.
"That's Gospel, Brother" – Gaither Vocal Band
"Keeping On" – Ernie Haase & Signature Sound
"Songs for the Times" – The Isaacs
Best Latin Pop Album
"Mendó" – Alex Cuba – Winner
"Vértigo" – Pablo Alborán
"Mis Amores" – Paula Arenas
"Hecho a la Antigua" – Ricardo Arjona
"Mis Manos" – Camilo
"Revelación" – Selena Gomez
Best Música Urbana Album
"El Último Tour Del Mundo" – Bad Bunny – Winner
"Afrodisíaco" – Rauw Alejandro
"Jose" – J Balvin
"KG0516" – Karol G
"Sin Miedo (del Amor y Otros Demonios)" – Kali Uchis
Best Latin Rock or Alternative Album
"Origen" – Juanes – Winner
"Deja" – Bomba Estéreo
"Mira Lo Que Me Hiciste Hacer (Deluxe Edition)" – Diamante Eléctrico
"Calambre" – Nathy Peluso
"El Madrileño" – C. Tangana
"Sonidos de Karmática Resonancia" – Zoé
Best Regional Mexican Music Album (Including Tejano)
"A Mis 80's" – Vicente Fernández – Winner
"Antología de la Musica Ranchera, Vol. 2" – Aida Cuevas
"Seis" – Mon Laferte
"Un Canto por México, Vol. 2" – Natalia Lafourcade
"Ayayay! (Súper Deluxe)" – Christian Nodal
Best Tropical Latin Album
"Salswing!" – Rubén Blades y Roberto Delgado & Orquesta
"En Cuarentena" – El Gran Combo de Puerto Rico
"Sin Salsa No Hay Paraíso" – Aymée Nuviola
"Colegas" – Gilberto Santa Rosa
"Live in Peru" – Tony Succar
Best American Roots Performance
"Cry" – Jon Batiste – Winner
"Love and Regret" – Billy Strings
"I Wish I Knew How It Would Feel to Be Free" – The Blind Boys Of Alabama and Béla Fleck
"Same Devil" – Brandy Clark featuring Brandi Carlile
"Nightflyer" – Allison Russell
Best American Roots Song
"Cry" – Jon Batiste and Steve McEwan – Winner
"Avalon" – Rhiannon Giddens, Justin Robinson and Francesco Turrisi
"Bored" – Linda Chorney
"Call Me a Fool" – Valerie June
"Diamond Studded Shoes" – Dan Auerbach, Natalie Hemby, Aaron Lee Tasjan and Yola
"Nightflyer" – Jeremy Lindsay and Allison Russell
Best Americana Album
"Native Sons" – Los Lobos – Winner
"Downhill from Everywhere" – Jackson Browne
"Leftover Feelings" – John Hiatt with the Jerry Douglas Band
"Outside Child" – Allison Russell
"Stand for Myself" – Yola
Best Bluegrass Album
"My Bluegrass Heart" – Béla Fleck – Winner
"Renewal" – Billy Strings
"A Tribute to Bill Monroe" – The Infamous Stringdusters
"Cuttin' Grass, Vol. 1: The Butcher Shoppe Sessions" – Sturgill Simpson
"Music Is What I See" – Rhonda Vincent
Best Traditional Blues Album
"I Be Trying" – Cedric Burnside – Winner
"100 Years of Blues" – Elvin Bishop and Charlie Musselwhite
"Traveler's Blues" – Blues Traveler
"Be Ready When I Call You" – Guy Davis
"Take Me Back" – Kim Wilson
Best Contemporary Blues Album
"662" – Christone "Kingfish" Ingram – Winner
"Delta Kream" – The Black Keys featuring Eric Deaton and Kenny Brown
"Royal Tea" – Joe Bonamassa
"Uncivil War" – Shemekia Copeland
"Fire It Up" – Steve Cropper
Best Folk Album
"They're Calling Me Home" – Rhiannon Giddens with Francesco Turrisi – Winner
"One Night Lonely (Live)" – Mary Chapin Carpenter
"Long Violent History" – Tyler Childers
"Wednesday (Extended Edition)" – Madison Cunningham
"Blue Heron Suite" – Sarah Jarosz
Best Regional Roots Music Album
"Kau Ka Pe'a" – Kalani Pe'a – Winner
"Live in New Orleans!" – Sean Ardoin and Kreole Rock and Soul
"Bloodstains & Teardrops" – Big Chief Monk Boudreaux
"My People" – Cha Wa
"Corey Ledet Zydeco" – Corey Ledet Zydeco
Best Reggae Album
"Beauty in the Silence" − SOJA − Winner
"Pamoja" − Etana
"Positive Vibration" − Gramps Morgan
"Live N Livin" − Sean Paul
"Royal" − Jesse Royal
"10" − Spice
Best Global Music Album
"Mother Nature" − Angélique Kidjo − Winner
"Voice of Bunbon (Vol. 1)" − Rocky Dawuni
"East West Players Presents: Daniel Ho & Friends Live in Concert" − Daniel Ho & Friends
"Legacy +" − Femi Kuti and Made Kuti
"Made in Lagos (Deluxe Edition)" − Wizkid
Best Global Music Performance
"Mohabbat" − Arooj Aftab − Winner
"Do Yourself" − Angélique Kidjo and Burna Boy
"Pà Pá Pà" − Femi Kuti
"Blewu" − Yo-Yo Ma and Angélique Kidjo
"Essence" − Wizkid featuring Tems
Best Children's Album
"A Colorful World" − Falu − Winner
"Actívate" − 123 Andrés
"All One Tribe" − 1 Tribe Collective
"Black to the Future" − Pierce Freelon
"Crayon Kids" − Lucky Diaz and the Family Jam Band
Best Spoken Word Album
"Carry On: Reflections for a New Generation from John Lewis" − Don Cheadle − Winner
"Aftermath" − LeVar Burton
"Catching Dreams: Live at Fort Knox Chicago" − J. Ivy
"8:46" − Dave Chappelle and Amir Sulaiman
"A Promised Land" − Barack Obama
Best Comedy Album
"Sincerely" – Louis C.K. – Winner
"The Comedy Vaccine" – Lavell Crawford
"Evolution" – Chelsea Handler
"Thanks for Risking Your Life" – Lewis Black
"The Greatest Average American" – Nate Bargatze
"Zero F***s Given" – Kevin Hart
Best Musical Theater Album
"The Unofficial Bridgerton Musical" – Emily Bear – Winner
"Andrew Lloyd Webber's Cinderella" – Carrie Hope Fletcher, Ivano Turco, Victoria Hamilton-Barritt and Helen George
"Burt Bacharach and Steven Sater's Some Lovers" – Burt Bacharach, Michael Croiter, Ben Hartman and Steven Sater
"Girl from the North Country" – Simon Hale, Conor McPherson, and Dean Sharenow
"Les Misérables: The Staged Concert" – Michael Ball, Alfie Boe, Carrie Hope Fletcher and Matt Lucas
"Stephen Schwartz's Snapshots" – Daniel C. Levine, Michael J. Moritz Jr., Bryan Perri and Stephen Schwartz
Best Compilation Soundtrack for Visual Media
"The United States vs. Billie Holiday" – Andra Day – Winner
"Cruella" – Various artists
"Dear Evan Hansen" – Various artists
"In the Heights" – Various artists
"One Night in Miami…" – Leslie Odom, Jr. and various artists
"Respect" – Jennifer Hudson
"Schmigadoon! Episode 1" – Various artists
Best Score Soundtrack for Visual Media
"Soul" – Jon Batiste, Trent Reznor and Atticus Ross, composers – Winner (tie)
"The Queen's Gambit" – Carlos Rafael Rivera, composer – Winner (tie)
"Bridgerton" – Kris Bowers, composer
"Dune" – Hans Zimmer, composer
"The Mandalorian: Season 2 – Vol. 2 (Chapters 13–16)" – Ludwig Göransson, composer
Best Song Written for Visual Media
"All Eyes on Me" (from Bo Burnham: Inside) – Winner
"Agatha All Along" (from WandaVision)
"All I Know So Far" (from Pink: All I Know So Far)
"Fight For You" (from Judas and the Black Messiah)
"Here I Am (Singing My Way Home)" (from Respect)
"Speak Now" (from One Night in Miami…)
Best Instrumental Composition
"Eberhard" – Lyle Mays – Winner
"Beautiful Is Black" – Brandee Younger
"Cat and Mouse" – Tom Nazziola
"Concerto for Orchestra: Finale" – Vince Mendoza
"Dreaming in Lions: Dreaming in Lions" – Arturo O'Farrill
Best Arrangement, Instrumental or A Cappella
"Meta Knight's Revenge" – Charlie Rosen and Jake Silverman – Winner
"Chopsticks" – Bill O'Connell
"For the Love of a Princess" – Robin Smith
"Infinite Love" – Emile Mosseri
"The Struggle Within" – Gabriela Quintero and Rodrigo Sanchez
Best Arrangement, Instruments and Vocals
"To The Edge of Longing (Edit Version)" – Vince Mendoza – Winner
"The Bottom Line" – Ólafur Arnalds
"A Change is Gonna Come" – Tehillah Alphonso
"The Christmas Song (Chestnuts Roasting on an Open Fire)" – Jacob Collier
"Eleanor Rigby" – Cody Fry
Best Recording Package
"Pakelang" – Winner
"American Jackpot / American Girls"
"Carnage"
"Serpentine Prison"
"Zeta"
Best Boxed or Special Limited Edition Package
"All Things Must Pass: 50th Anniversary Edition" – Winner
"Color Theory"
"The Future Bites (Limited Edition Box Set)"
"77-81"
"Swimming in Circles"
Best Album Notes
"The Complete Louis Armstrong Columbia and RCA Victor Studio Sessions 1946-1966" – Winner
"Beethoven: The Last Three Sonatas"
"Creation Never Sleeps, Creation Never Dies: The Willie Dunn Anthology"
"Etching The Voice: Emile Berliner and the First Commercial Gramophone Discs, 1889-1895"
"The King of Gospel Music: The Life and Music of Reverend James Cleveland"
Best Historical Album
"Joni Mitchell Archives, Vol. 1: The Early Years (1963-1967)" – Joni Mitchell – Winner
"Beyond The Music: Her Complete RCA Victor Recordings" – Marian Anderson
"Etching The Voice: Emile Berliner and the First Commercial Gramophone Discs, 1889-1895" – Various Artists
"Excavated Shellac: An Alternate History of the World's Music" – Various Artists
"Sign O' The Times (Super Deluxe Edition)" – Prince
Best Engineered Album, Non-Classical
Love for Sale – Tony Bennett and Lady Gaga – Winner
Cinema – The Marías
Dawn – Yebba
Hey What – Low
Notes with Attachments – Pino Palladino and Blake Mills
Producer of the Year, Non-Classical
Jack Antonoff – Winner
Rogét Chahayed
Mike Elizondo
Hit-Boy
Ricky Reed
Best Remixed Recording
"Passenger" (Mike Shinoda remix) – Mike Shinoda, remixer (Deftones) – Winner
"Back to Life" (Booker T Kings of Soul satta dub) – Booker T., remixer (Soul II Soul)
"Born for Greatness" (Cymek remix) – Spencer Bastin, remixer (Papa Roach)
"Constant Craving" (Fashionably Late remix) – Tracy Young, remixer (k.d. lang)
"Inside Out" (3scape Drm remix) – 3scape Drm, remixer (Zedd and Griff)
"Met Him Last Night" (Dave Audé remix) – Dave Audé, remixer (Demi Lovato featuring Ariana Grande)
"Talks" (Mura Masa Remix) – Alexander Crossan, remixer (PVA)
Best Immersive Audio Album
"Alicia" – Alicia Keys – Winner
"Clique" – Patricia Barber
"Fine Line" – Harry Styles
"The Future Bites" – Steven Wilson
"Stille Grender" – Anne Karin Sundal-Ask & Det Norske Jentekor
Best Engineered Album, Classical
"Chanticleer Sings Christmas" – Winner
"Archetypes"
"Beethoven: Cello Sonatas – Hope Amid Tears"
"Beethoven: Symphony No. 9"
"Mahler: Symphony No. 8, 'Symphony of a Thousand'"
Producer of the Year, Classical
Judith Sherman – Winner
Blanton Alspaugh
Steven Epstein
David Frost
Elaine Martone
Best Orchestral Performance
"Price: Symphonies Nos. 1 & 3" – Yannick Nézet-Séguin, conductor (Philadelphia Orchestra) – Winner
"Adams: My Father Knew Charles Ives; Harmonielehre" – Giancarlo Guerrero, conductor (Nashville Symphony Orchestra)
"Beethoven: Symphony No. 9" – Manfred Honeck, conductor (Mendelssohn Choir of Pittsburgh and Pittsburgh Symphony Orchestra)
"Muhly: Throughline" – Nico Muhly, conductor (San Francisco Symphony)
"Strauss: Also Sprach Zarathustra; Scriabin: The Poem of Ecstasy" – Thomas Dausgaard, conductor (Seattle Symphony Orchestra)
Best Opera Recording
"Glass: Akhnaten" – Karen Kamensek – Winner
"Bartók: Bluebeard's Castle" – Susanna Mälkki
"Janáček: Cunning Little Vixen" – Simon Rattle
"Little: Soldier Songs" – Corrado Rovaris
"Poulenc: Dialogues Des Carmélites" – Yannick Nézet-Séguin
Best Choral Performance
"Mahler: Symphony No. 8, 'Symphony Of A Thousand'" – Gustavo Dudamel, conductor – Winner
"It's a Long Way" – Matthew Guard, conductor
"Rising w/The Crossing" – Donald Nally, conductor
"Schnittke: Choir Concerto; Three Sacred Hymns; Pärt: Seven Magnificat-Antiphons" – Kaspars Putniņš, conductor
"Sheehan: Liturgy of Saint John Chrysostom" – Benedict Sheehan, conductor
"The Singing Guitar" – Craig Hella Johnson, conductor
Best Chamber Music/Small Ensemble Performance
"Beethoven: Cello Sonatas – Hope Amid Tears" – Yo-Yo Ma and Emanuel Ax – Winner
"Adams, John Luther: Lines Made by Walking" – JACK Quartet
"Akiho: Seven Pillars" – Sandbox Percussion
"Archetypes" – Sérgio Assad, Clarice Assad and Third Coast Percussion
"Bruits" – Imani Winds
Best Classical Instrumental Solo
"Alone Together" – Jennifer Koh – Winner
"An American Mosaic" – Simone Dinnerstein
"Bach: Sonatas & Partitas" – Augustin Hadelich
"Beethoven & Brahms: Violin Concertos" – Gil Shaham; Eric Jacobsen, conductor (The Knights)
"Mak Bach" – Mak Grgić
Best Classical Solo Vocal Album
"Mythologies" – Sangeeta Kaur and Hila Plitmann – Winner
"Confessions" – Laura Strickling; Joy Schreier, pianist
"Dreams Of A New Day – Songs By Black Composers" – Will Liverman; Paul Sánchez, pianist
"Schubert: Winterreise" – Joyce DiDonato; Yannick Nézet-Séguin, pianist
"Unexpected Shadows" – Jamie Barton; Jake Heggie, pianist (Matt Haimovitz)
Best Classical Compendium
"Women Warriors – The Voices Of Change" – Winner
"American Originals – A New World, A New Canon"
"Berg: Violin Concerto; Seven Early Songs and Three Pieces for Orchestra"
"Cerrone: The Arching Path"
"Plays"
Best Contemporary Classical Composition
"Shaw: Narrow Sea" – Caroline Shaw, composer (Dawn Upshaw, Gilbert Kalish and Sō Percussion) – Winner
"Akiho: Seven Pillars" – Andy Akiho, composer (Sandbox Percussion)
"Andriessen: The Only One" – Louis Andriessen, composer (Esa-Pekka Salonen, Nora Fischer and Los Angeles Philharmonic)
"Assad, Clarice & Sérgio, Connors, Dillon, Martin & Skidmore: Archetypes" – Clarice Assad, Sérgio Assad, Sean Connors, Robert Dillon, Peter Martin and David Skidmore, composers (Sérgio Assad, Clarice Assad and Third Coast Percussion)
"Batiste: Movement 11′" – Jon Batiste, composer (Jon Batiste)
Best Music Video
"Freedom" – Jon Batiste – Winner
"Shot in the Dark" – AC/DC
"I Get a Kick Out of You" – Tony Bennett and Lady Gaga
"Peaches" – Justin Bieber featuring Daniel Caesar and Giveon
"Happier Than Ever" – Billie Eilish
"Montero (Call Me by Your Name)" – Lil Nas X
"Good 4 U" – Olivia Rodrigo
Best Music Film
"Summer of Soul" – Various Artists – Winner
"Bo Burnham: Inside" – Bo Burnham
"David Byrne's American Utopia" – David Byrne
"Happier Than Ever: A Love Letter to Los Angeles" – Billie Eilish
"Music, Money, Madness… Jimi Hendrix in Maui" – Jimi Hendrix
Brian Justin Crum brings Freddie Mercury roaring back to life
'America's Got Talent' star joins the Gay Men's Chorus of Los Angeles for the ultimate rock show on April 2 and 3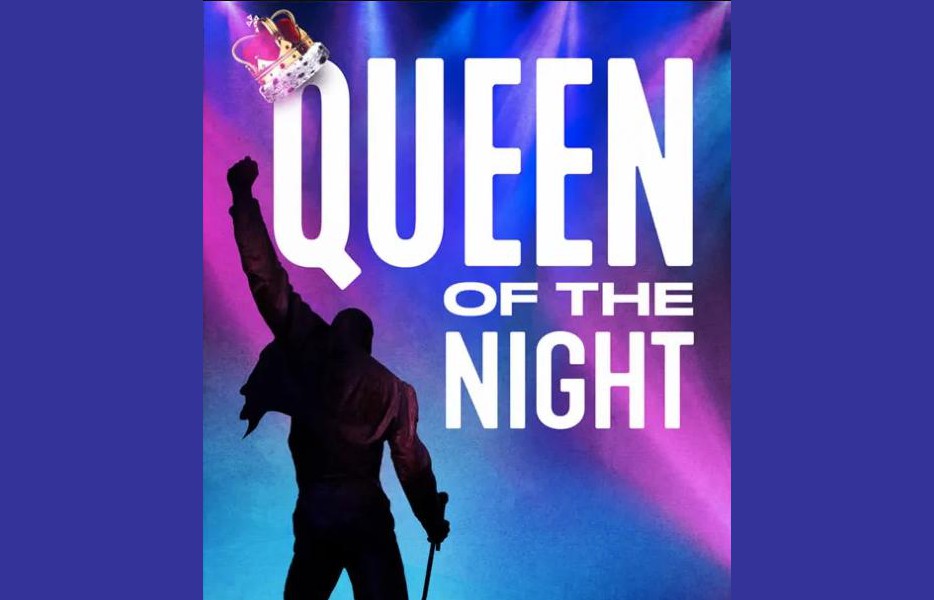 LOS ANGELES – They will be nights to remember. The regal Royce Hall of UCLA will be transformed as the extravaganza venue spotlighting QUEEN of the Night. QUEEN will literally "rock you" on April 2 and 3 by weaving together an incredible meld of talent.
The production features the bright new talents of Brian Justin Crum, the breakout star from "America's Got Talent" and LA Opera's rising star, the stunning Alaysha Fox. They will be entwined with the classic magic of the iconic powerhouse, the Gay Men's Chorus of Los Angeles, and united in spectacle, they will channel forth the spirit of Freddie Mercury and Queen with a dozen sense erupting anthems.
Brian Justin Crum ascends into the production he seems destined to embody. He has reincarnated Freddie before. He is a Broadway veteran of the theatrical production "We Will Rock You," and in it, sang alongside Queen members Brian May and Roger Taylor.
With piercing aqua eyes against a beastly furry chest, Crum is definitely a "thirst" inducer. Match that with a powerhouse voice that rivals Whitney Houston and Celine Dion, it is easy to see how he achieved a viral sensation with his cover of Radiohead's "Creep." That performance resulted in 100 million views while his versions of "Somebody to Love" and "Never Enough" soared on iTunes.
Crum exercises his singer-songwriter talents currently in Los Angeles. With soaring vocals and emotional storytelling, his first single "Show Me Love" reached #2 on the Billboard Dance charts. His career did not start by working its way to Broadway and the show "We Will Rock You." By the time that show came around, he was already Broadway ensconced having walked on his first stage at the age of 17. His theatrical successes have led to sold out worldwide concert tours and to his ongoing studio work.
It is small wonder that the Gay Men's Chorus has been pleading with him for years to come do a Queen-infused production. "It has finally happened!" declared GMCLA executive director and producer Lou Spisto. "He has a monster voice and in the Queen canon, he has few equals."
Besides his stunning talent, Crum's life experience as a gay man made him an inspiring extension to the Gay Men's Chorus activist artistry.
The GMCLA is renowned for artistic excellence while remaining deeply rooted in service to the Los Angeles community and beyond by promoting civil rights, tolerance, and acceptance through music. Founded in 1979 during the emergence of the gay rights movement, GMCLA has spread its message of love and acceptance with concerts across the globe and has raised its collective voice in the struggle for equality, social justice, the fight against the AIDS crisis, the fight for marriage equality, and all those seeking to find their own voice.
Crum was one of those voices. Crum came out in elementary school and was bullied for it. He shared the experience from the "America's Got Talent" stage, which further endeared him to audiences, but also furthered the awareness of pain that LGBTQ youth face. "His speaking his truth on one of the biggest shows on television seen around the world was huge for the LGBTQ+ community, and that makes his appearance with GMCLA even more significant," states Spisto.
Crum is not stuck in his past however. "I don't live in a place of victimhood," he has said. Of his animal magnetism and how he has expressed it in his music, he has stated "Something that was super important to me was for people to see me take my power. A lot of my power comes from sex. I'm very sexual. Why wouldn't I be proud of that?"
Crum is not alone on the QUEEN stage as one of the great Los Angeles talent breakouts. Lending her own brand of artistry to the extravaganza is award-winning soprano Alaysha Fox.
Fox is a stand-out member of LA Opera's Domingo-Colburn-Stein Young Artist Program where she performed recently as Dorothee in The Anonymous Lover. Having also recently been featured with the LA Philharmonic, this fall she makes her LA Opera mainstage debut in Verdi's Aida as the Priestess. She has fond memories of the Santa Fe Opera's Apprentice Program for Singers, where she sang the role of Bridesmaid in Le Nozze di Figaro.
Fox has been honored with several awards including: Winner of the Palm Springs Opera Guild Vocal Competition, Loren L. Zachary Finalist, HGO Concert of Arias Finalist, Grand finalist in the Metropolitan Opera National Council Auditions, winner of the Joan Taub Ades Vocal competition, semi-finalist in the Elizabeth Connell dramatic soprano competition, and the Lotte Lenya emerging artist award.
Her contribution to QUEEN of the Night will be encircling the mash-up productions with gorgeous arias.
QUEEN of the Night will be presented Saturday, April 2 at 8 p.m. and Sunday, April 3 at 2 p.m. at UCLA's Royce Hall, 340 Royce Drive, Los Angeles. Tickets are available at GMCLA.org starting at $30. Intermission refreshments will be on sale at Royce Hall's beautiful West Terrace. For detailed venue information go to RoyceHall.org/visit.
It will be a night where Freddie Mercury rises through the voices and energies of Los Angeles's newest and brightest. It is a night where an artistic and activist choral institution explodes into jaw dropping fabulousness. It is not a night for mere mortals, it is a night for queens.
Be a queen.
'Blue Hearts' beating: an interview with Bob Mould
Gay musician brings latest tour to California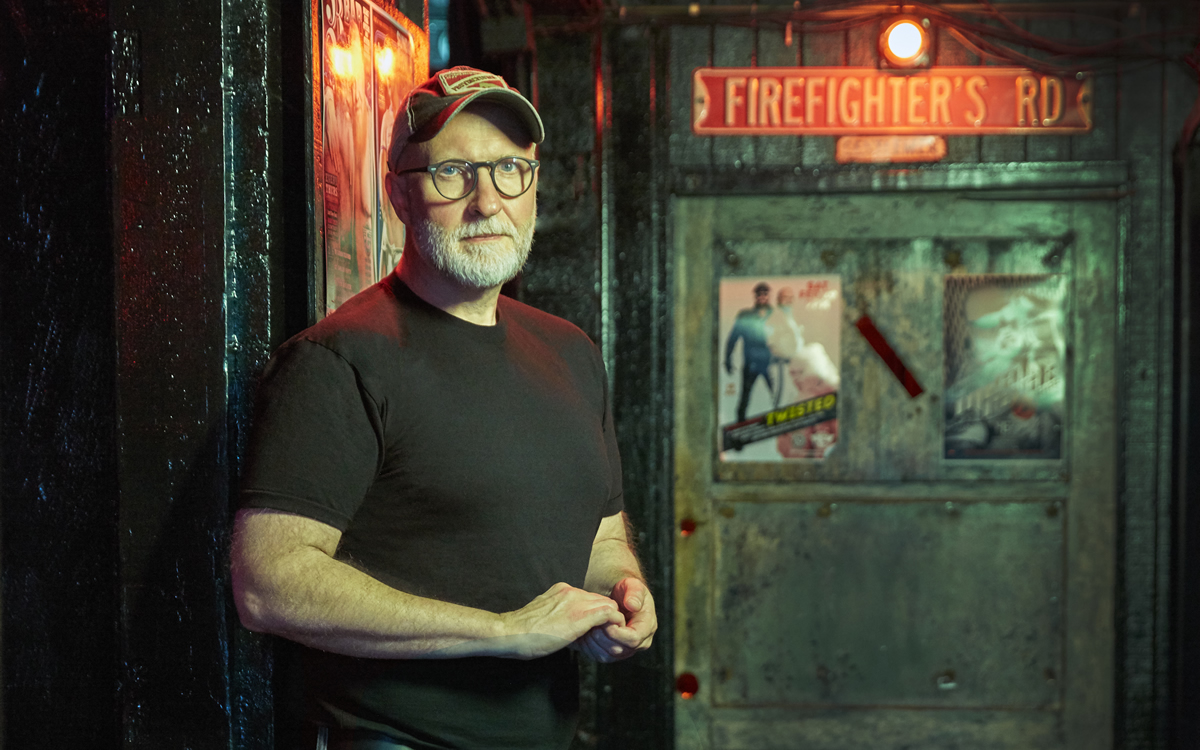 If gay modern rock legend Bob Mould isn't the hardest-working man in music, he's definitely one of them. To prove that point, he's wasted no time in following up 2019's aptly titled "Sunshine Rock" with the somewhat bluer "Blue Hearts (Merge)." The album is blue in terms of its sexual content (check out "Leather Dreams") as well as in the liberal political messaging in songs such as "American Crisis," "Next Generation" and "Heart on my Sleeve."
As always, the songs are delivered in his trademark crunchy and blazing guitar rock style, with Mould backed by longtime bandmates Jason Narducy on bass and Jon Wurster on drums. I had the pleasure of speaking with Bob about Blue Hearts and the Distortion box sets.
BLADE: Blue Hearts opens with "Heart on my Sleeve," which begins with the lines, fittingly enough for right now, "The left coast is covered in ash and flames/keep denying the winds of climate change." The song was written and recorded long before the disastrous wildfire season. How does it feel to you when you listen to or perform that song now?
BOB MOULD: You can't write this stuff [laughs]. When I started gathering ideas for this record, it was with the idea of being more of a journalist. Trying to make my thoughts known, these are the things that appeared. Specifically, on that line, we've been having years of fires out here. Now, it's just so much worse. They tried to tell people this might happen, but I guess it wasn't that important to the government to think about climate change until it was too late. So here we are.
BLADE: Has living in California heightened your awareness of the dire state of environmental issues and in what ways do you hope to make an impact?
MOULD: For the better of the last four years I was in Berlin, Germany, where we like to think that Germany and Europe is way more progressive. But even in Germany, coal is such a motivator over there, and the auto industry is so important. They've got issues with (gas pipeline) Nord Stream 2 with the Russians right now. I guess being back in California since November of 2019, I think I have a heightened awareness all the way across the board, not only how climate change is affecting the West Coast, but how the sensationalist mainstream news media, news as entertainment, has affected the psyche of the country and created such great division. For me, the juxtaposition is that in Germany, news is mainly still news. It's not exciting. There's nothing titillating about it. It's just news, which is what news should be. Being back here, I think the over amplifying of things here has created beyond an echo chamber, almost canceling out truth, which is nutty to be thinking about at eight in the morning when I can't even breathe outside.
BLADE: "Next Generation," which follows "Heart on my Sleeve," is also prescient, with the lines "Please pay attention/Take to the streets for your rights," especially in light of the Black Lives Matter movement's rise to prominence following the murder of George Floyd and others. Would you agree that the timing of the release of "Blue Hearts" is extraordinary?
MOULD: It was a little unnerving. In life and, for lack of a better term, in entertainment and the arts, timing is key to things. When I set out to write the record it was just a general impression, speaking on 59 years on this planet and seeing what we as people actually need to do. Such as turning away from sensationalist force-fed media and talking to our neighbors, getting out on the street, protesting. Being in Germany, I don't think a single week went by where I did not stumble into an organized protest that would take over the main streets of certain neighborhoods in Berlin. It was accepted behavior. To go from years of that and to come back here, writing these words was sort of a reminder to people that this is what we did in America in the `60s. This is not a bunch of radical, left extremists, who are going to loot Bergdorf Goodman. That's not the intent when people take to the streets for their rights. What I just described is actually looting, which is different [laughs].
BLADE: It's ironic, don't you think, that the some of the people who were out there protesting in the streets in the '60s, have now, in their dotage, become so conservative, even going so far as to support Trump?
MOULD: It sure feels like that could be the case. I don't have hard evidence, but I would suggest you may be right [laughs].
BLADE: It's frightening, because these are the original hippies who are upset about protests.
MOULD: I think people protest when they feel like they've lost their voice or they have no means. Means being that they don't have a large stake in the stock market, which the president speaks about when he says, "I didn't want to cause panic." Meaning panic on Wall Street. I worry, because my job is to observe the world through my oddly shaped glasses [laughs] and just report back on what I remember from being a 21, 22-year-old kid who had absolutely nothing but a band and a guitar and an amp with which to do things. Maybe these people who used to protest when they had nothing, once people get means, once people are invested, maybe they lose sight of the plight of the common person.
BLADE: When I interviewed gay writer David Leavitt about his novel "Shelter in Place," we talked about the parallels for gay men when it comes to the AIDS crisis and the COVID-19 pandemic, similarities including Republicans being in power and the undue influence of evangelicals. "American Crisis," the blistering first single from "Blue Hearts" shares a similar sentiment. Do you think gay men could teach the rest of the world how to survive a plague, both viral and extremist?
MOULD: I think David is illuminating what I think is a historical parallel, which you just can't deny. Whether America's ready to listen to older gay men beyond caricatures on network television, I don't know. If they are, there are things we can tell them. For me personally, as a young gay man in the `80s, it sort of crushed my development, but I realized that I had to protect other people so I had to do certain things for 35 years until PrEP came along. Why was it not a problem for me for all those years, yet when you ask someone why they don't wear a mask, it's because it's their liberty. What if I had been that cavalier?
BLADE: Right. It was such a simple thing for us to realize that to save our own lives, and the lives of others, you put on a condom, you relearn how to have sex. There's just no comparison to putting on a mask.
MOULD: Yes, because this is just something that everybody's doing on their face. When you're asking people to make emotional sacrifices in moments of intimacy, I think that's a little bit heavier than having a mask on your doorknob so you put it on your face when you leave your dwelling [laughs].
BLADE: The activist aspect of the album is reflected in that you donated the proceeds from the "American Crisis" single to OutFront Minnesota and Black Visions Collective when it was released a few months ago. Why were those two organizations chosen?
MOULD: That was a split choice. I chose the LGBT group in Minnesota because a lot of the record, as you have seen, speaks from an older gay male perspective. Merge Records donated its half to the Black Lives Matter related situation that was going on in Minnesota. We mutually said that this covers all the things we're trying to say.
BLADE: "Leather Dreams," which basically struts out of the speakers like a freeballing stud, manages to be both erotic and thoughtful, with its reference to "Tops and their bottoms, condoms and PrEP." It's also the sound of sexual liberation, so was it as liberating to write as it sounds?
MOULD: Yeah! I had a three-day sleepless stretch in January, right before going on the road and then right into the studio with these songs. I had the house to myself. I was writing like a madman. That one just fell out of nowhere. It was so hilarious because clearly these are the experiences of someone [laughs]. It's really riotous. I don't think I've ever been quite as out front. There were moments on Modulate, back in '02, but nothing quite as overt. I think it's outright hilarious. Who is this guy? Who has this life [laughs]?
BLADE: In addition to "Blue Hearts," there is the massive CD and LP box sets Distortion: 1989-2019 and Distortion: 1989-1995, respectively. What does it mean to you to have these expansive retrospectives available and why was now the time to release them?
MOULD: I had been talking with Demon Music Group about this project for five years on and off. A lot it was a matter of timing. Back in '16, Patch The Sky was out and I was doing a lot of touring and I kept that record alive for almost two years and then I went right into Sunshine Rock (in 2019). I thought that after Sunshine Rock wound its way down, I was going to take a longer break. Maybe I'll take a couple of years. This would be a good time to have the box set. It will be something in between Sunshine Rock and whatever's next. Then my head started burning with all this new music. Then I was faced with this interesting dilemma of having a current project and a retrospective at the same time. It's weird because the current record sounds like the music that predates the box set [laughs]. That really aggressive simplistic songwriting style. But the box set is really great. Every time I put out a record, people are like, "Is this your 14th solo album?" and I can never remember; now they're all in one place.